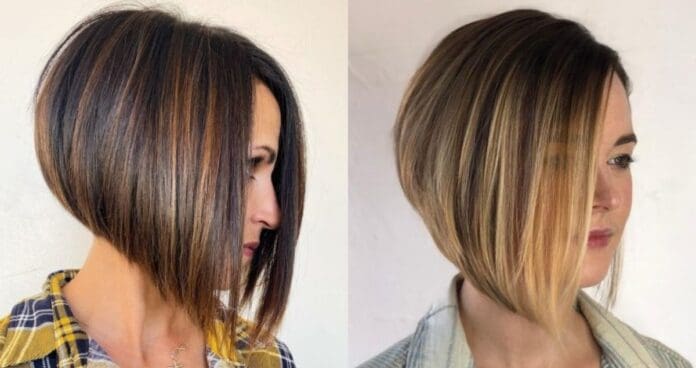 Seasons change, but bobs are viewed as trendy and cool haircuts you don't have to think twice about. They are feminine and can be adapted for any face shape and features. Especially if we are talking about inverted bobs!
An inverted bob is a longer in the front and shorter in the back haircut. Depending on the way you style it, it can add volume and dimension to your hair, create a perfect geometric shape, elongate or widen your face if necessary, draw attention to your favorite facial features, etc.
Whether you choose to get bangs, waves, curls, layers, or all of them, this hairstyle will be always a fashionable look to compliment your personality. Check out the styles below for better understanding of possible variations for this cool (and trendy in this season, we must say) haircut:
1. Blonde Blend. You don't need to stick to only one shade of blonde. Choose your favorite tones and mix them up.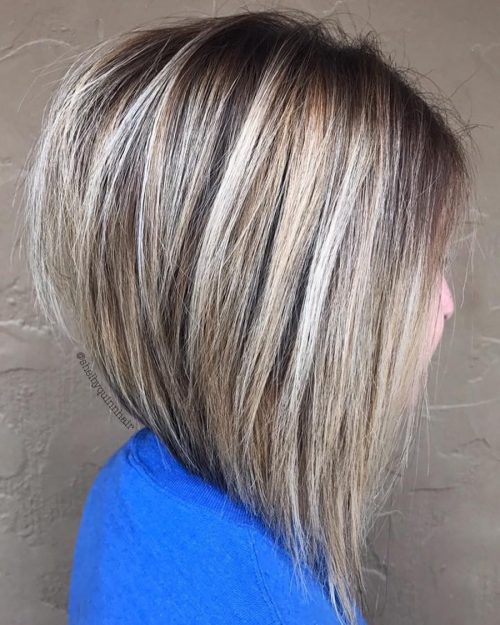 2. Short Layered Inverted Bob. The transition from dark to blonde gets the praise it deserves with an inverted bob cut. By adding piece-y angled layers on top of stacked layers you get some extra height and flattering movement.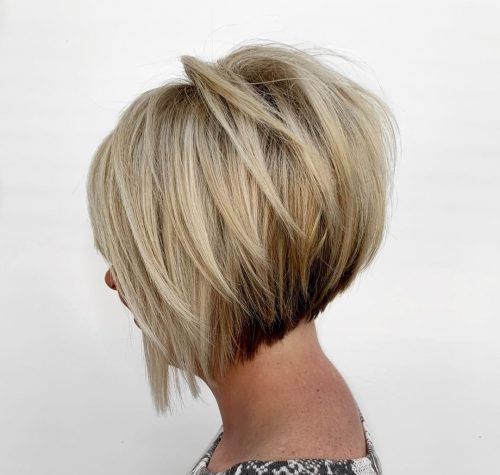 3. Loose Curls. Give your hair dimension with a conical iron. Keep your face-framing pieces longer to obtain this edgy look.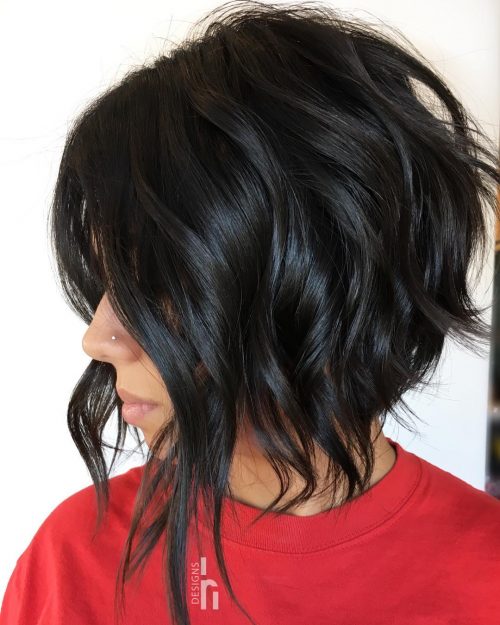 4. Steeply Angled Inverted Bob. Stacked layers in the back give your hair so much volume and the long front strands really complete this hairstyle.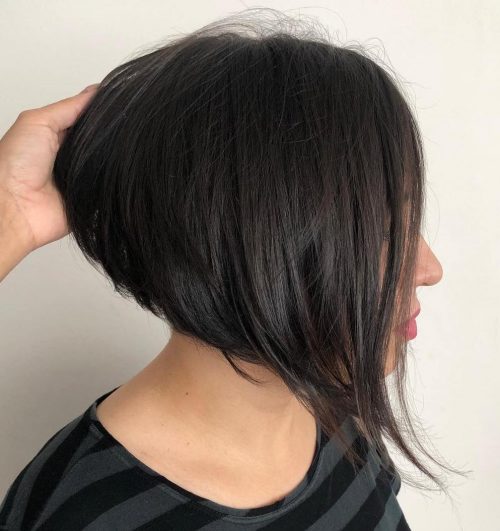 5. Long Inverted Bob with Bangs. An ashy color and feathered layers are really going to steal all attention. It looks mesmerizing!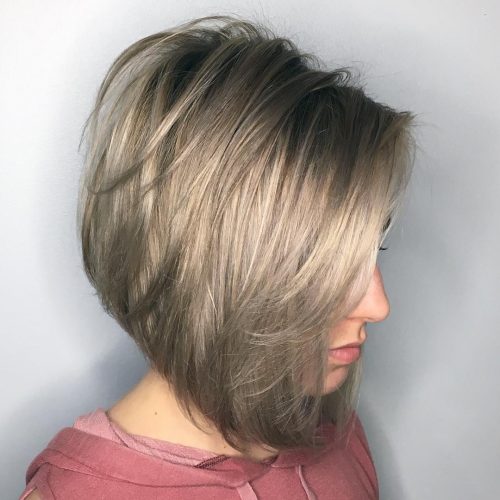 6. Rounded Inverted Bob. Cut your hair very short in the back and steeply angled towards the front. The effect is eye-catching. The color is also stunning!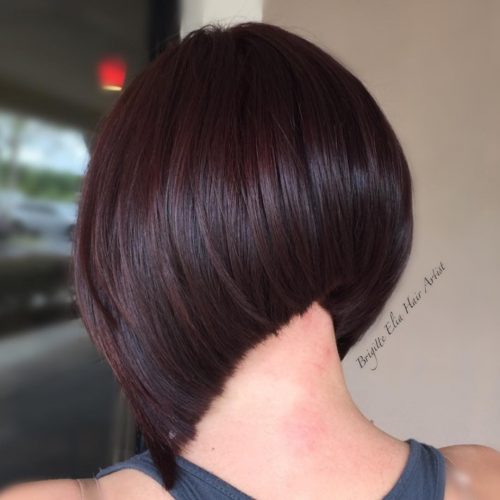 7. Blonde Shaggy Inverted Bob. Waves make you look like you have spent your whole day at the beach. And who doesn't want to have an appearance like that every day?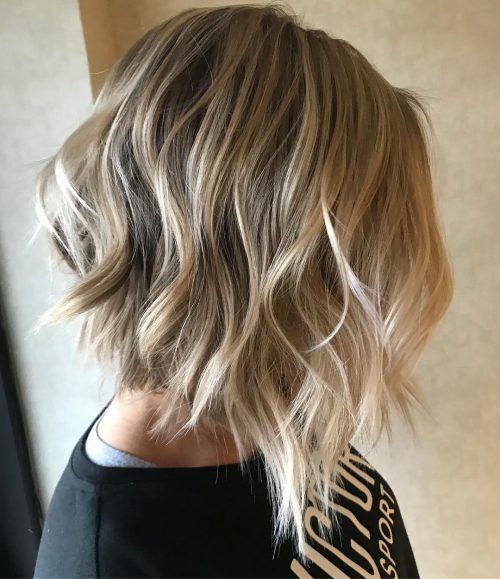 8. Inverted Bob for Thin Hair. Thin hair looks so good with a dimensional blonde color and the right blowout! Perfect for work and for after-work parties.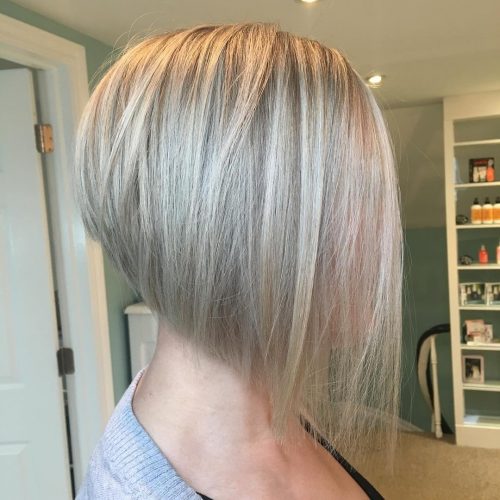 9. Inverted Bob with Shaved Nape. This haircut is perfect for thick hair, and the undercut makes it stand out even more.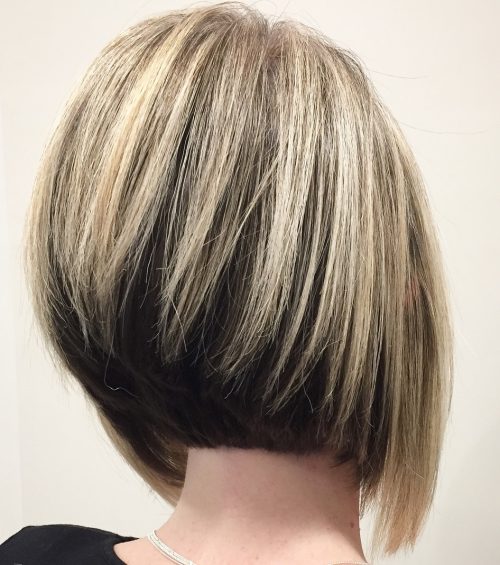 10. Inverted Bob with Side Bangs. Natural curls can look even better if you choose to define them with some highlights. Curl your shorter bangs too.