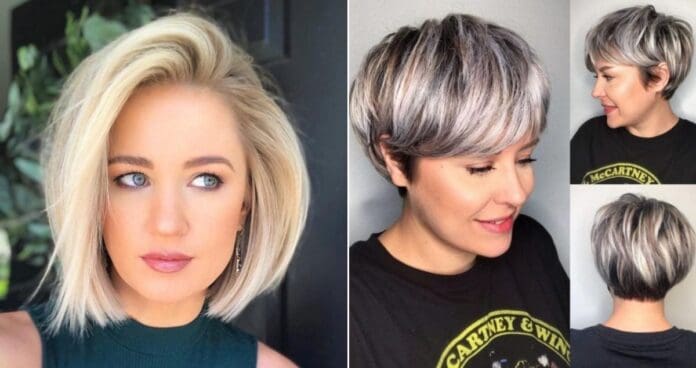 Women sometimes think that if they don't have thick, Pocahontas-like locks, they've got the short end of the stick. Let's dispel this myth once and for all! Fine hair has an enviable soft and silky texture that is much easier to style and keep healthy. And there are countless trendy short hairstyles for fine hair that can easily build stunning volume on anyone with this type of hair. In this post, we will show you just how easy it is to create a sexy, trendy, voluminous look on short fine hair so that you can finally consider yourself very lucky! Generally, short hairstyles for fine hair will be easier to style than long hairstyles for thick hair, but there are variations between the styles. From layered bobs to playful curls, there are tons of ways to achieve bigger, more voluminous looks and generate an illusion of fullness. So, without further ado, here are 47 awesome short hairstyles for fine hair that will make your hair look absolutely stunning!
1. Pixie with Nape Undercut. If you have fine dark hair, jazz it up with some blonde highlights to add dimension and make it look fuller.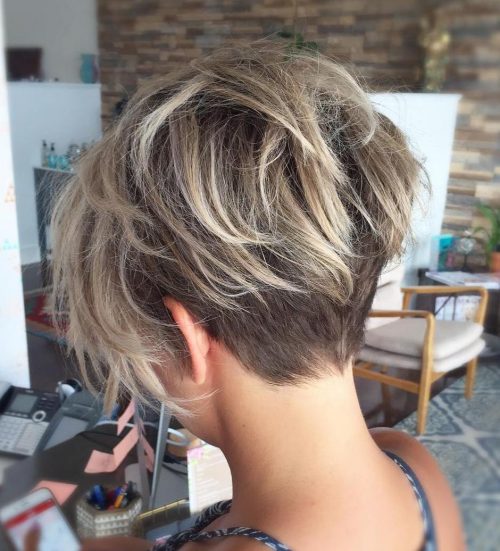 2. Tomboy Hairstyle. The appeal of a tomboy hairstyle is obvious – not only is it easy to maintain but it also looks beyond cool! We love these feminine + tomboy vibes that work in perfect harmony.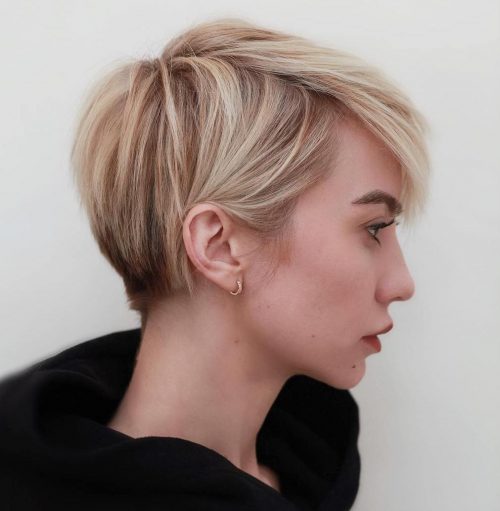 3. Effortless Pixie Cut with Short Bangs. Are you looking to cut down your styling time? Go for this short pixie cut with cropped bangs. It's a little messy, subtle and just the right amount of edgy.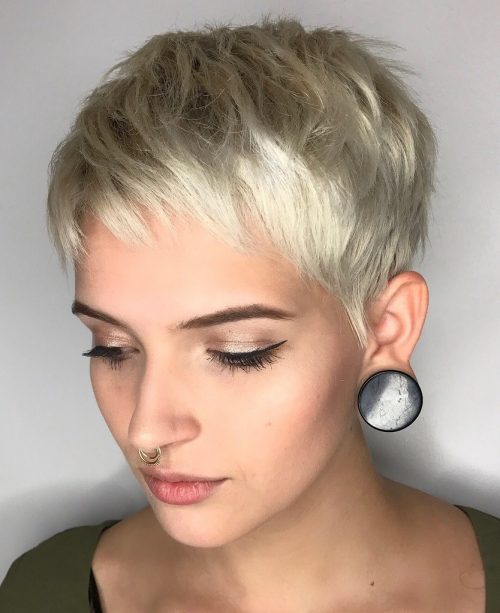 4. Classy Temple Undercut. If your hair is fine, sleek and straight, this classy undercut hairstyle will be right up your street!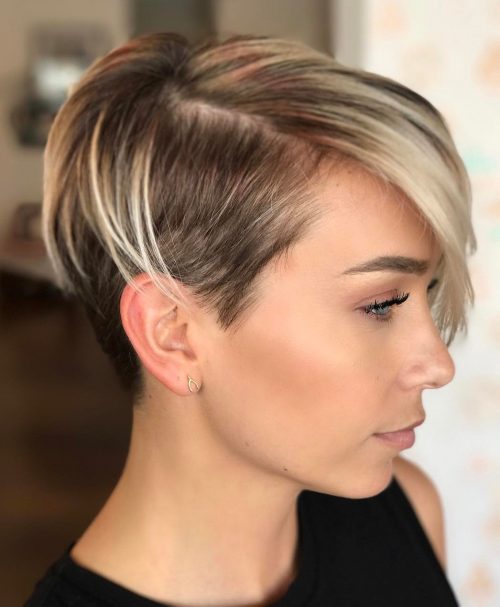 5. Layered Bob for Straight Hair. One of the staple short hairstyles for thin hair is the layered bob. Chic and full of grace, this hairdo will collect glances of admiration every day! Pro tip: add highlights for extra glow.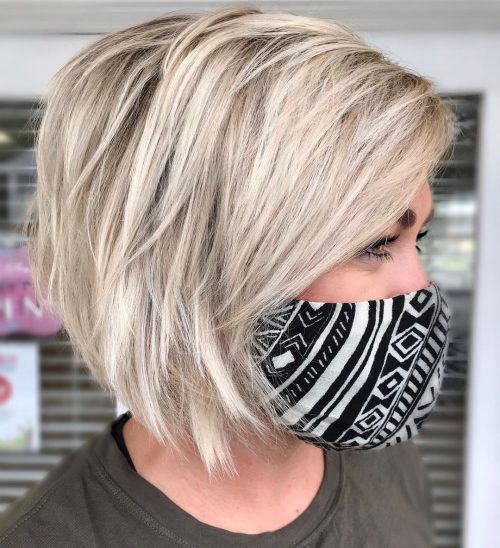 6. Short Bronde and Silver Pixie Bob. Do you want to add some spice to your style? Then this short hair cut is a perfect match for your goal. Even if a bob is not your vibe, take the metallic bronde and silver balayage as an idea for other hair styles for short hair.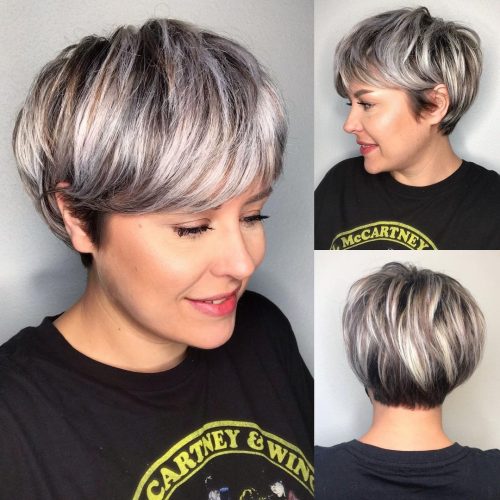 7. Short Blunt Blonde Bob. Elegant, modern, and flattering – this blunt blonde bob gets top scores! Consult your hair colorist to choose the best blonde hair color for your skin tone.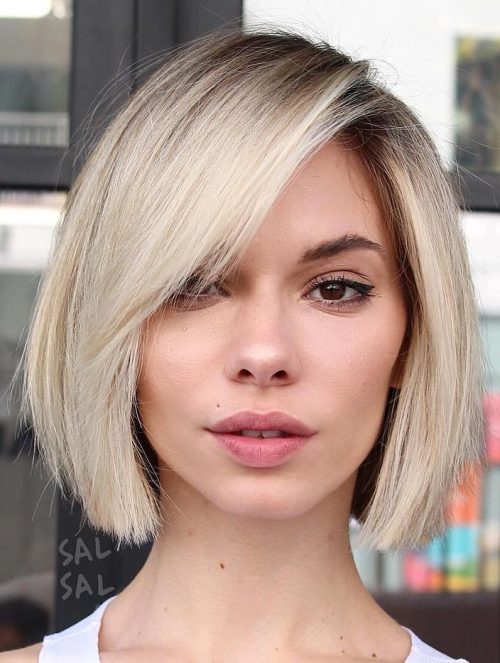 8. Elongated Layered Pixie for Fine Hair. The pixie cut has been a staple hairdo for those with fine hair because it magically makes the hair appear thicker. The layering adds volume and texture to the crown, making it one of the preferred short hairсuts for thin hair as it is classic and effortless.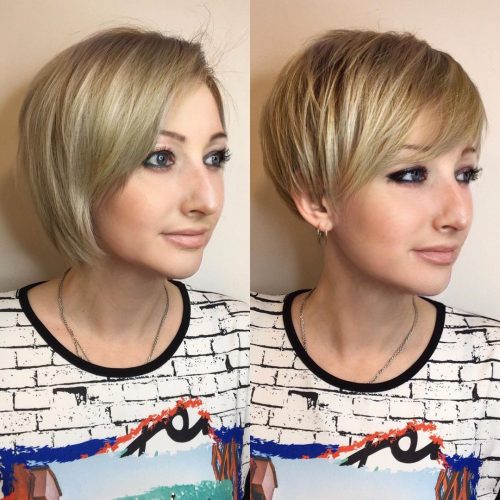 9. Uneven Lob for Fine Hair. One of the surefire, ever-fashionable, and trending short hairstyles for fine hair is a shaggy bob. The back is cut shorter ending somewhere around the neck, while the front and sides are elongated and highlighted. The shadow roots create an instant full and trendy look for fine thin hair.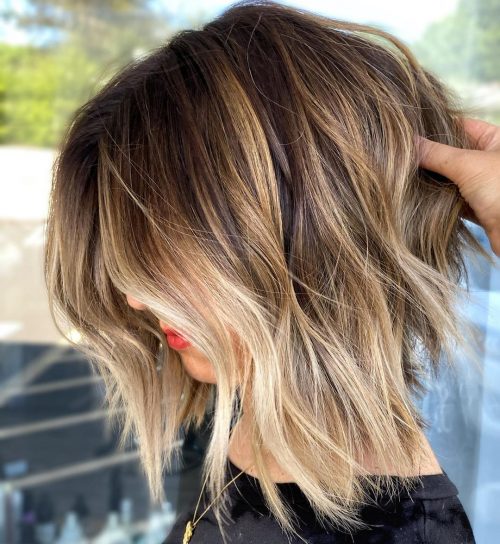 10. Long Pixie for Fine Hair. For that magnificently beautiful look, try this lovely pixie for fine hair. A great fine hair short hair style for ladies over 50 and a smashing short hair style for younger ladies. This should be one of your best go-to hairstyles if you have thin or fine hair.