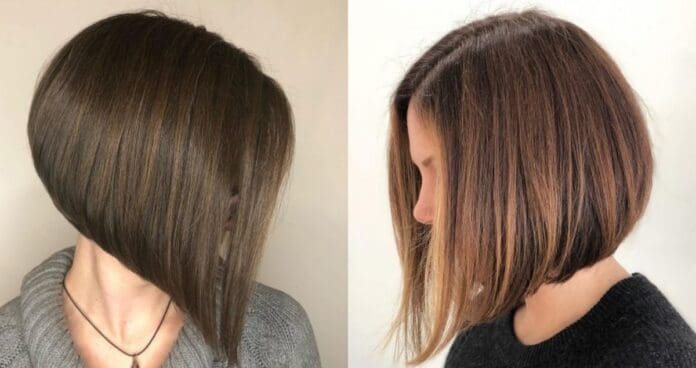 Looking for a style that is classic and trendy at the same time? The A-line bob is a modern twist on the traditional bob. It is more fashionable and chic, feminine and non-banal. Moreover, it looks fantastic in photos!
First of all, let's define what the A-line bob is. It is a bob that is shorter in the back and longer in the front, and this length graduation may be subtle or drastic, it depends only on the style you and your stylist choose.
Here is a list of beautiful A-line bob haircuts we've found recently:
1. A-Line Shaggy Bob. How beautiful are these curls? They don't have to be perfect to be gorgeous – curl pieces in different directions for a shaggy style.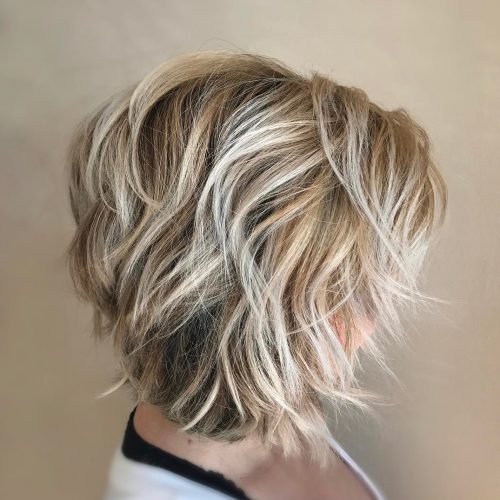 2. A-Line Bob for Fine and Thin Hair Types. An A-line bob for fine thin hair is finally here. Make it uneven and slightly messy. You can add lighter color to the ends to give the illusion of thicker locks.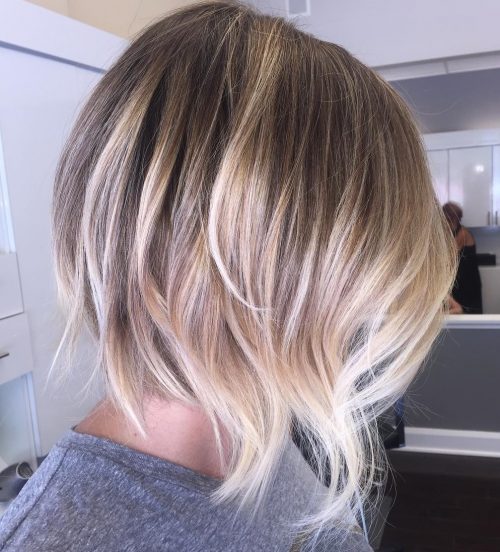 3. Choppy A-Line Bob. A choppy look adds life and texture to your style – if you need a change, try a choppy cut.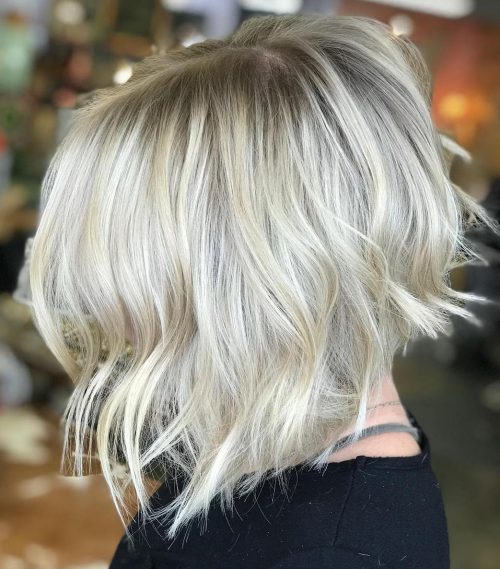 4. Stacked A-Line Bob Cut. Yes, you can have stacked layers with an A-line cut. Ladies with thicker hair will love this style because they can get keep their thick locks bouncy and healthy.
5. Chic Extremely Long A-Line Bob. We admire the dramatic style for its straight and flowy texture and steeply angled shape – to keep hair shiny try applying a hair oil after styling!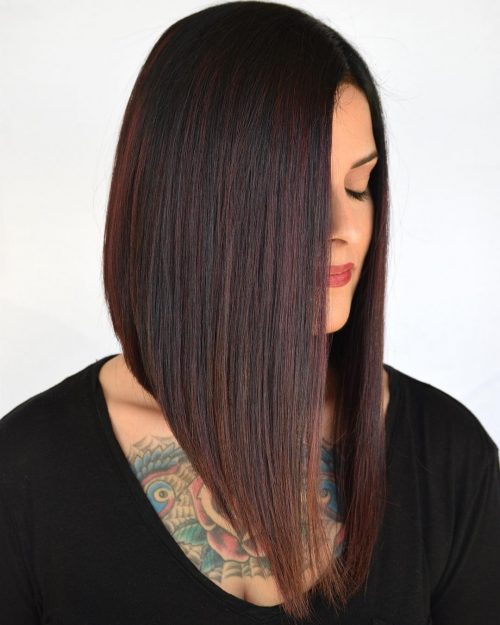 6. Sleek A-Line Cut. The A-line blunt bob with a slight graduation is super chic and trendy. Wearing it straight will show off the blunt line better and draw attention to your collarbone.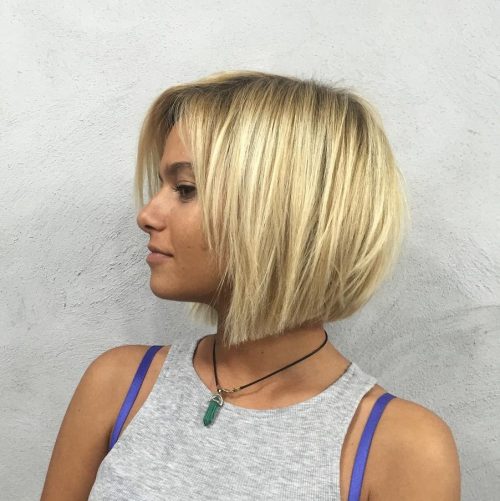 7. A-Line Bob with Dark Roots. We love how perfectly this color is blended into this angled cut. Try styling it straight or curly to get extra height and volume.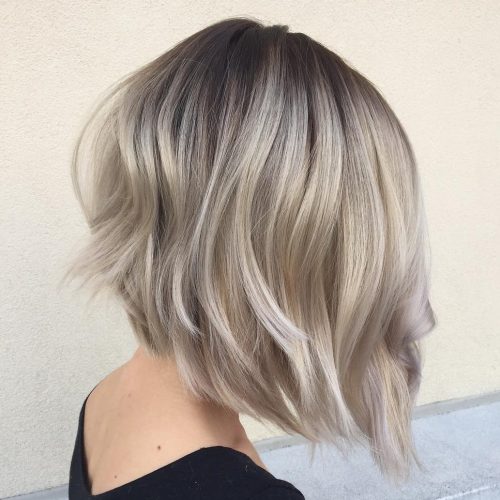 8. Shaggy Short A-Line Bob. We love this shorter bob cut that has darker roots and blonde ends.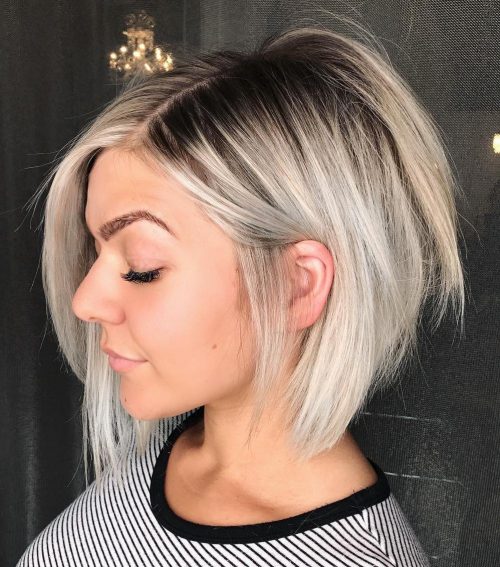 9. Medium A-Line Bob. An angled cut along with a perfect color blend is a match made in heaven. You will have all eyes on your gorgeous metallic blonde style!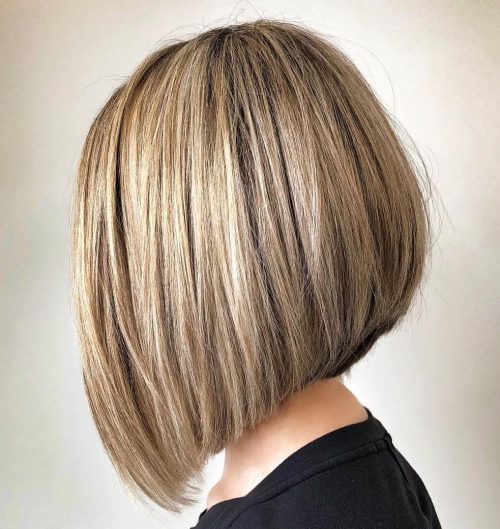 10. Sleek One Length A-Line Bob. To keep hair sleek, straight, and without frizz, spray an anti-frizz heat protectant before styling and a bit after to keep hair in place.