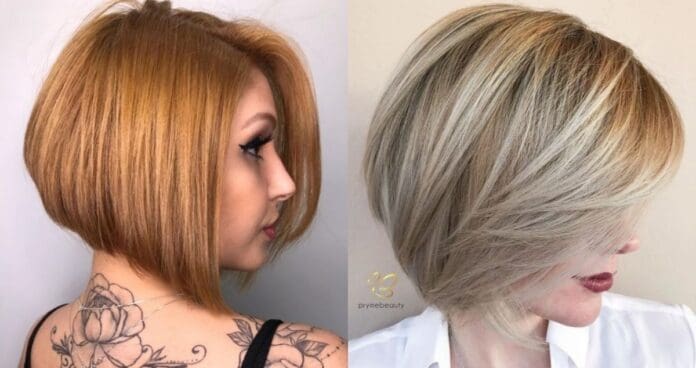 If you're looking to change your appearance, why not try one of these dynamic hairstyles for neck length hair? Be as daring or as traditional as you like – there are plenty of stunning styles to choose from!
Seeking a glow-up that looks stylish and professional? You can't go wrong with one of current neck length hair options out there. Be it a new 'do for a job interview, or a makeover for a night out, the neck length is sure to garner the right reactions. Read on for thirty classy examples of trendy cuts with layers and with bangs (or without any) that can give you the boost you're looking for.
1. Asymmetric Neck-Length Cut. The charm of this asymmetric cut is all the more thrilling given how easy it is to maintain. It's also lots of fun to accessorize with necklaces or earrings that showcase the shape.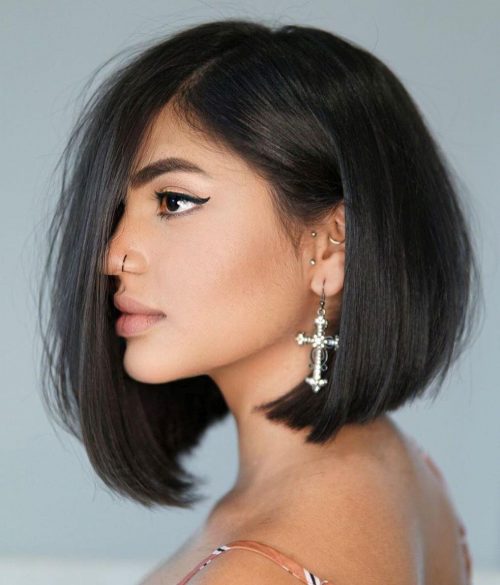 2. Classic Neck-Length Shag. Sometimes the classics are the best, and the shag cut was one of the most requested hairstyles in the 1970s. It still looks groovy in the modern era, framing the eyes with simple soft bangs.
3. Feathered Rounded Bob. Offering ageless glamor, the face-framing feathered strands of this carefree hairstyle are sure to attract compliments. It's a longer bob with strands that will really showcase the high and low tones of your fresh balayage hair color.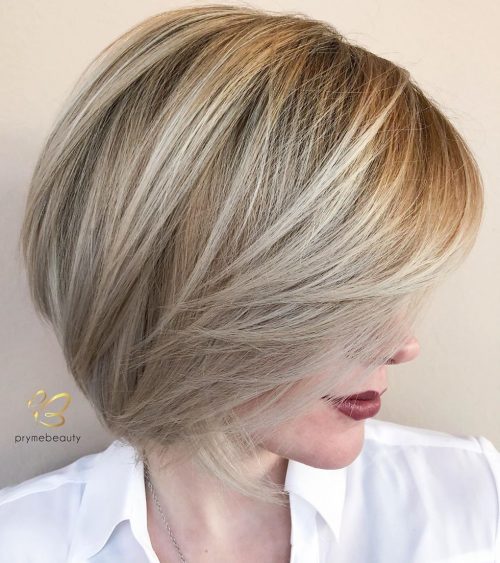 4. Ash-Blonde Balayage. This luxuriant coif has a certain ethereal look to it and makes the best of the shoulder length hair with an eye-catching sweep that draws attention to the face; best worn with subtle metallic eyeshadow.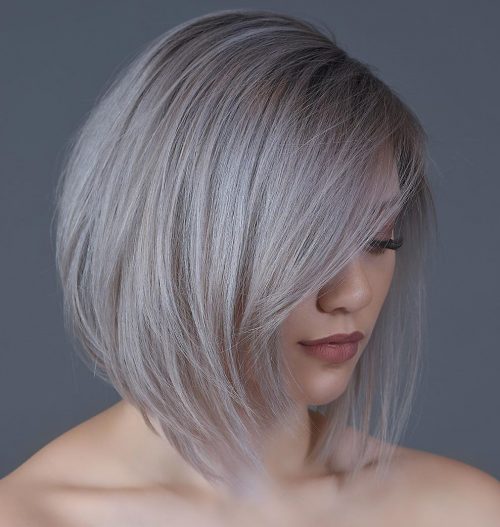 5. Shaggy Wavy Mob. Longer than your average bob, the wavy mob with messy bangs is a perfect carefree chop that exudes confidence and fun. The subtly textured layers make this a perfectly playful coif.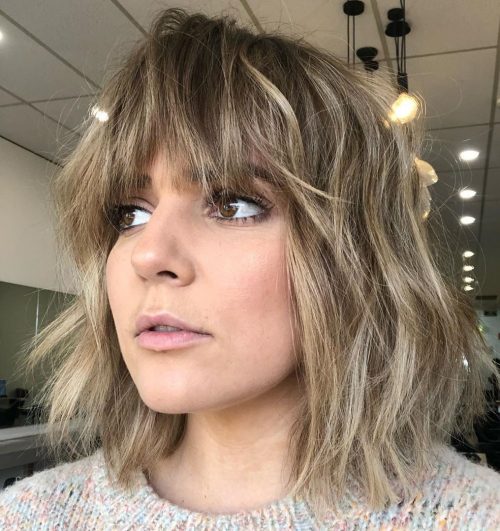 6. Mid-Neck Length Hair. What better way to enjoy beachy vibes than with a wavy textured cut that uses every millimeter of your neck length hair? Copper brown or beach blonde balayage solutions are perfect color compliments to the look.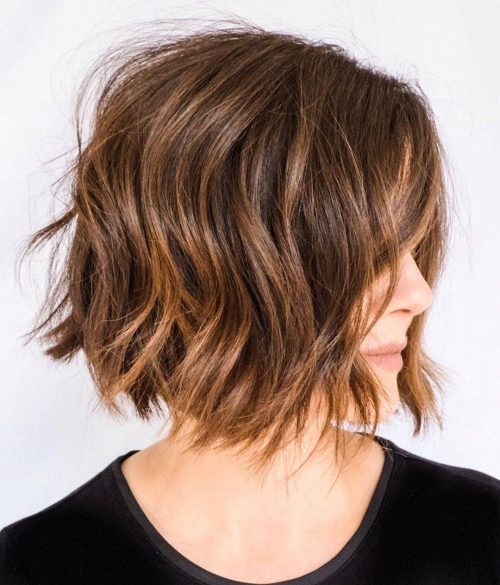 7. A-Line Stacked Haircut. With its smoothed edges and carefree layers, this stacked cut is not the most severe option for those looking to rock neck-length hairstyles, but it will stand out.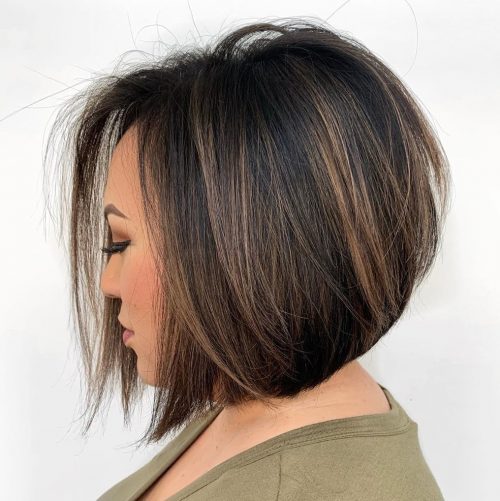 8. Concave Bob. This daring look particularly suits black hair, though it's a strong enough shape to work with any color. Tapering to a longer front, it's the classic of its kind and the sleekest way to wear neck-length hair.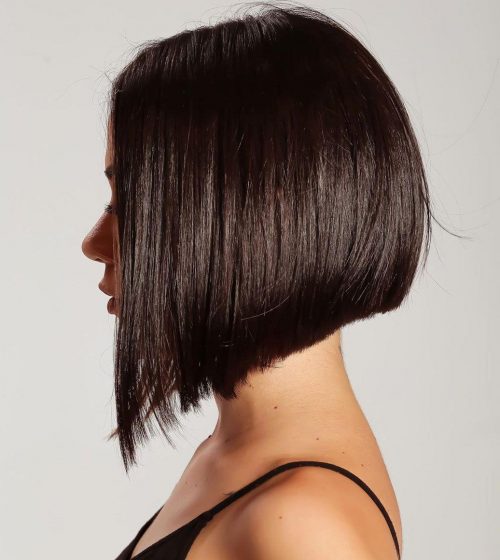 9. Short Bob with Volume. Stopping just below the chin, the well-worked tresses shown here deliver the right frame for the face, while the volume in the back gives a boxy shape and some extra weight to the luxurious bob cut.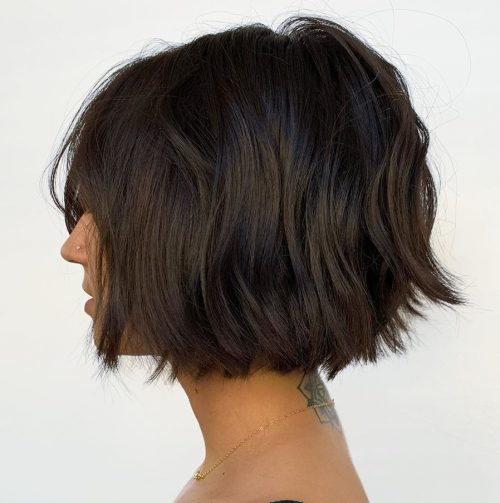 10. Messy Neck-Length Hair. A stylish, trendy cut with a definite sense of glamor, the only effort this super-chic look will need before you go out is a little teasing. It's low-maintenance but high-impact.