A short bob is a bob that's cut between the ear and just above the shoulders. There are all types of ways to cut a bob on short hair, including angled, graduated, inverted, asymmetrical and many more. With tons of modern and fresh takes, your short hair can be customized to match your personality. Whether you're a rocker full of attitude, the girl next door, or the avant-garde trendsetter, a shorter bob can be a great hairstyle for you to make a statement. Take a look through these inspiring pictures of popular short bob haircuts and hairstyles!
Short Bob Hairstyles Gallery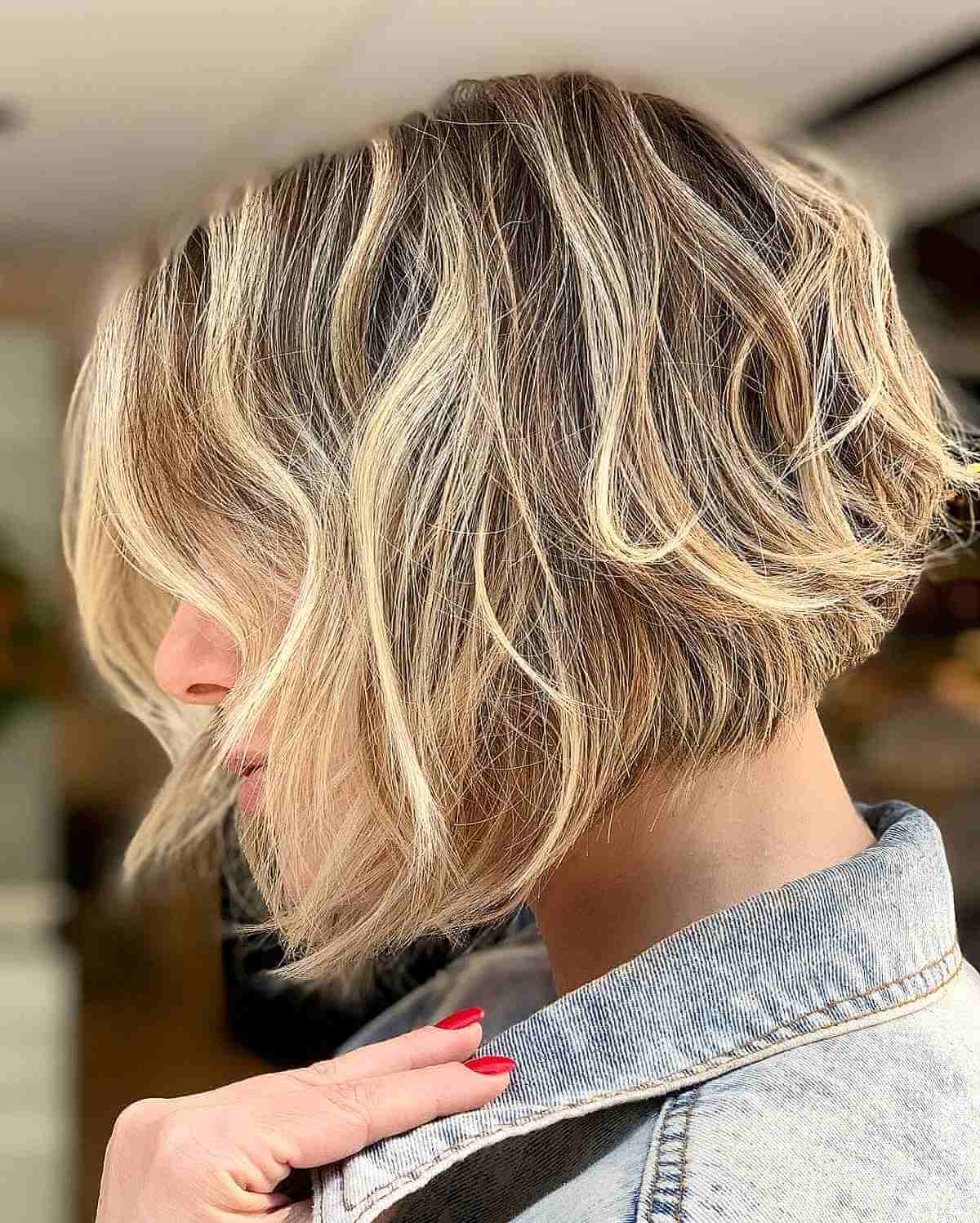 #1: Blonde Balayage Angled Bob with Layers
An angled bob with layers can be dressed up or down with styling. Adding curls or beachy waves will make it a more fun look for a night out. Wear your bob more sleek for an interview or for a more professional look. The layering of an angled bob makes it less severe and more wearable.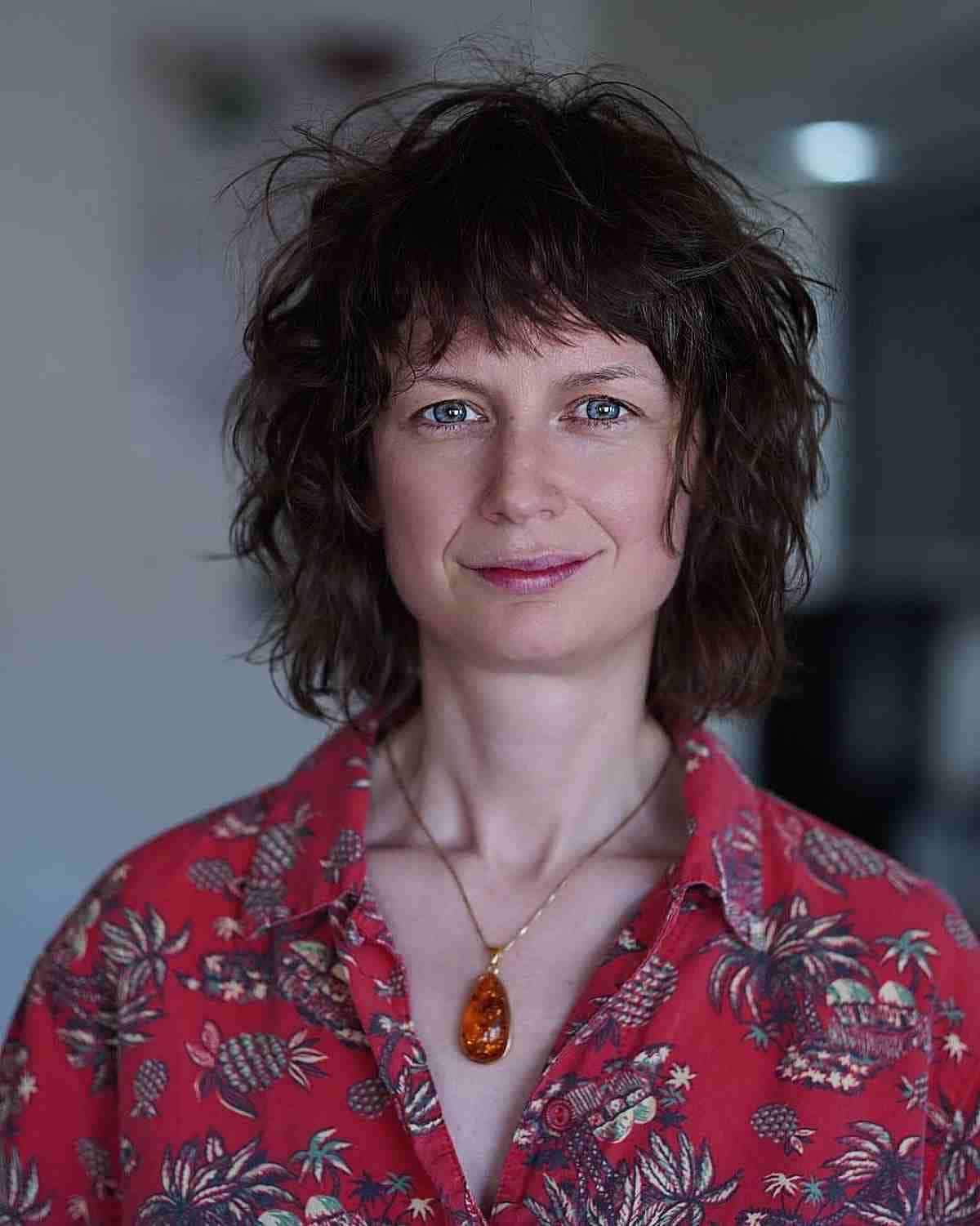 #2: Tousled Short Layered Bob with Bangs
A short layered bob with bangs is a great option to add volume to fine hair. If you have fine, curly hair a layered bob helps create shape and can keep your hair from looking too triangular. If you're wanting a wash-and-go look, this is a great option for those with texture. You will want to add a product with some hold to keep the shape.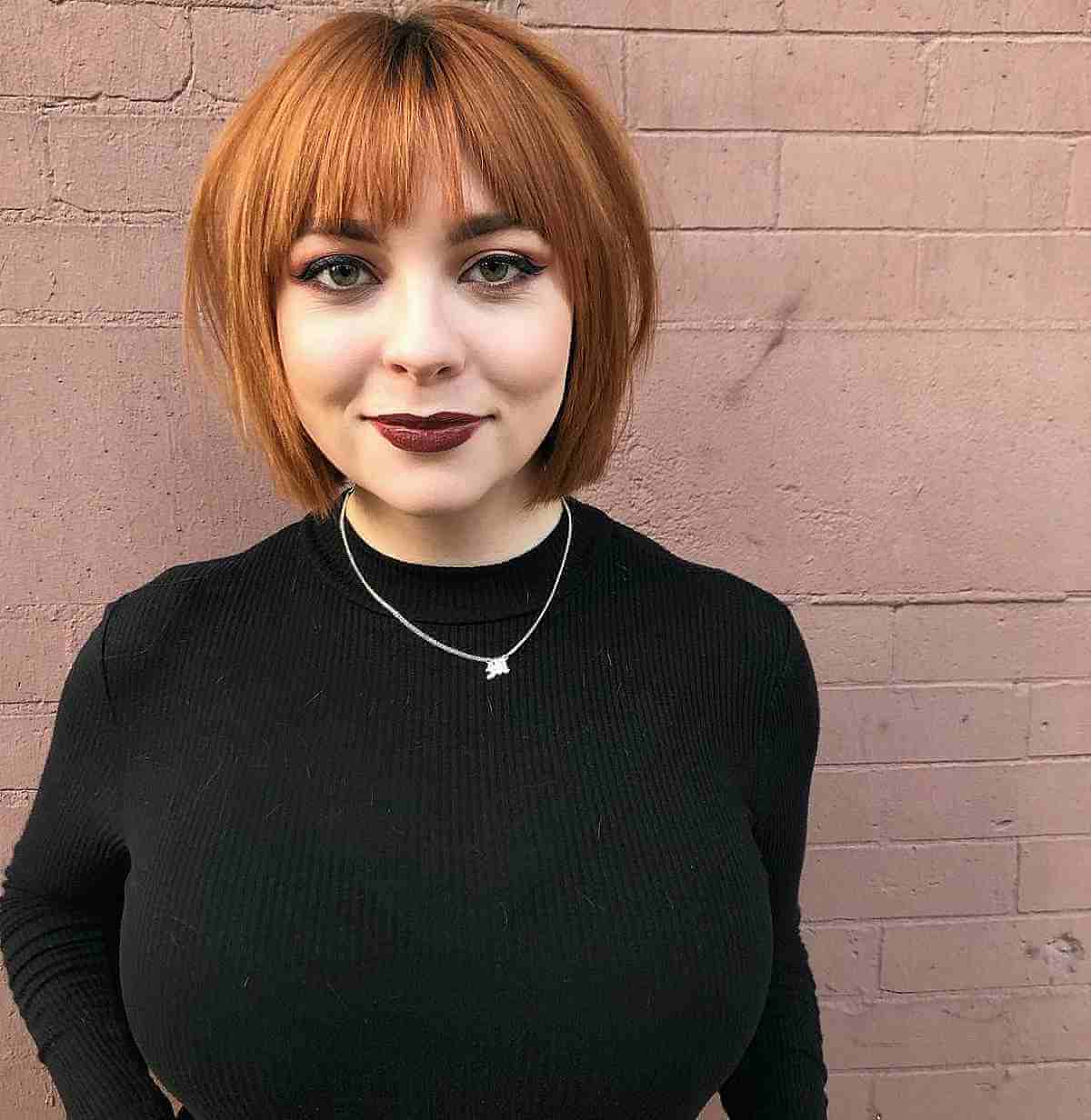 #3: Chic Copper Chin-Length Bob with Bangs
A chin-length bob with bangs is the perfect shape for fine hair textures. No volume is needed for this flatter shape so it's super easy to style. Add some texture mist and air dry or blow dry with your hands for a cute and lived-in finish. Make sure your layers are not cut too short to maintain thickness and great lines. If you have a round face shape this cut is super complimentary.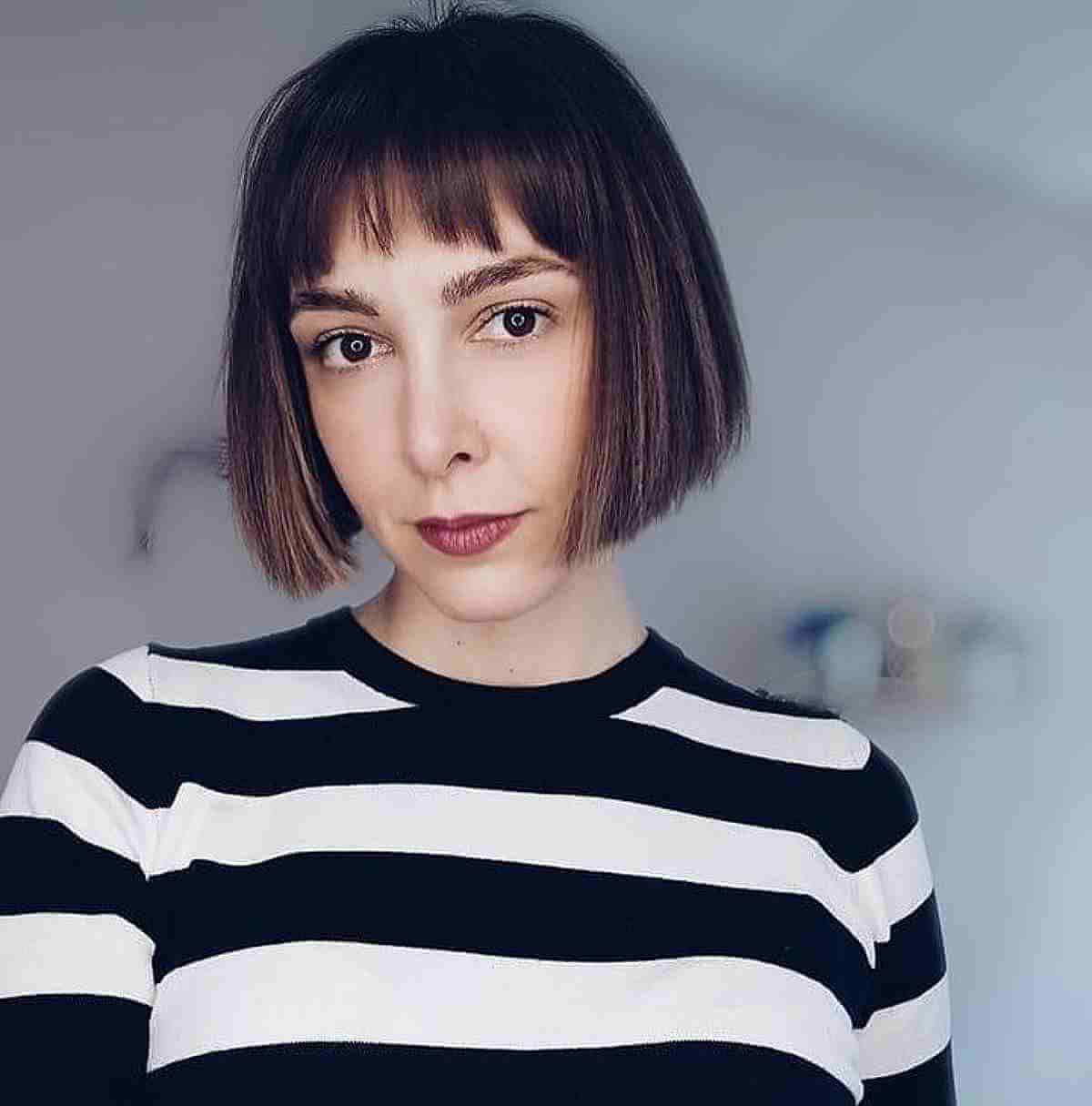 #4: Brunette Short Bob with Bangs
If you're searching for a haircut with lots of style, try a short bob with bangs. The clean lines of this shape will always make an impact on any age group. The key is to keep the layers one length for the maximum impact visually. Refrain from blowing this shape under, and instead, try blowing the edge straight down for a more modern finish. A short bob hairstyle should be cut about every 5 weeks to keep it looking sharp.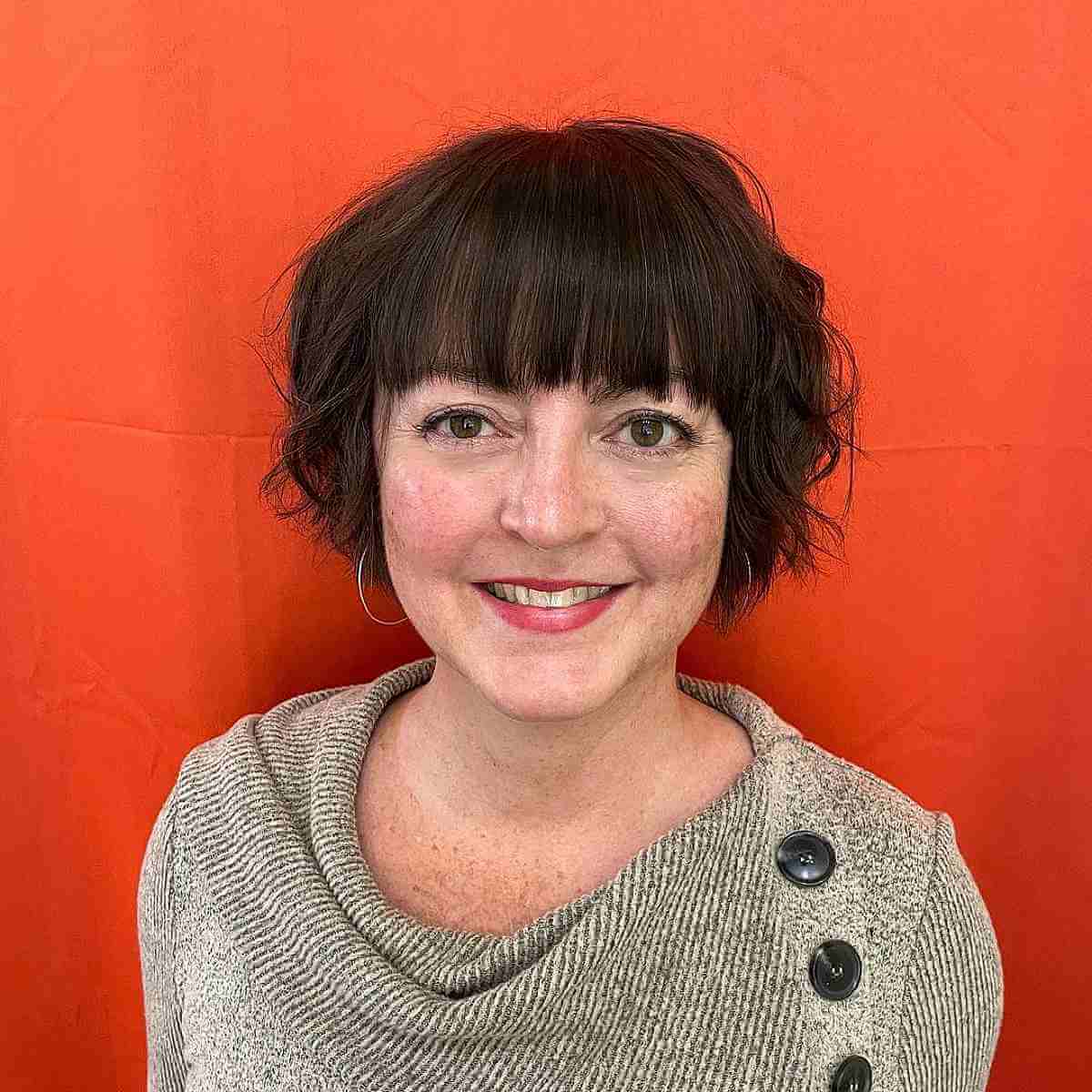 #5: Cute Bob Cut for Women Over 40
Women over 40 might want to try a cute short bob cut. A bob is a perfect shape to upgrade your appearance and give you a shape with style. A bob cut is also super versatile and works well on all hair types. Style it smooth or messy, full or flat, the possibilities are endless.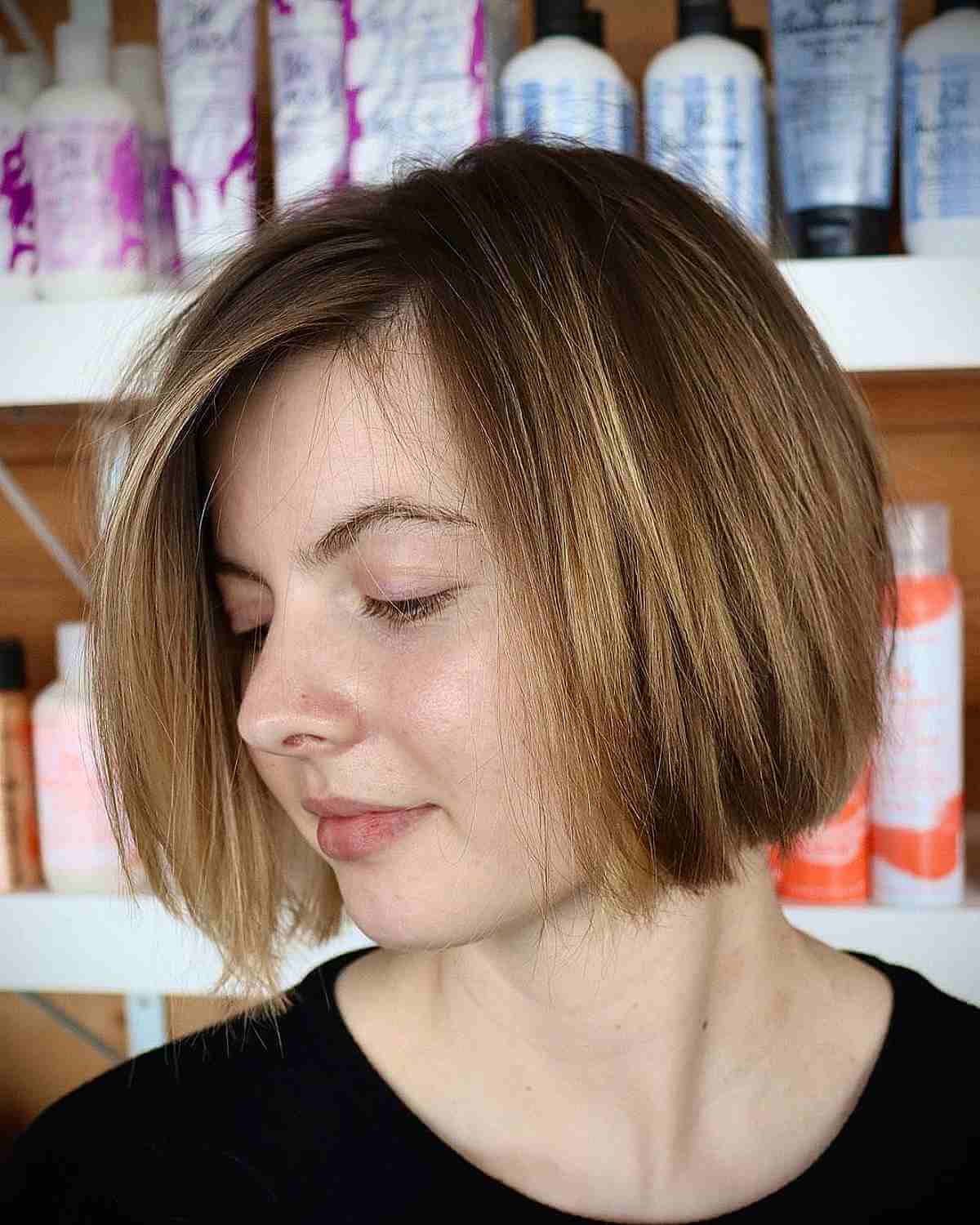 #6: Dimensional Chin-Length Layered Bob
You cannot go wrong with a chin-length layered bob. This shape will always be stylish and easy to maintain. Try a side part for the most lift in the crown or a middle part for a flatter top. Ask your stylist to point cut the ends for beautiful seamless layers that add movement. Blow-dry simply with a round brush or your hands and you can even add some curls with an iron.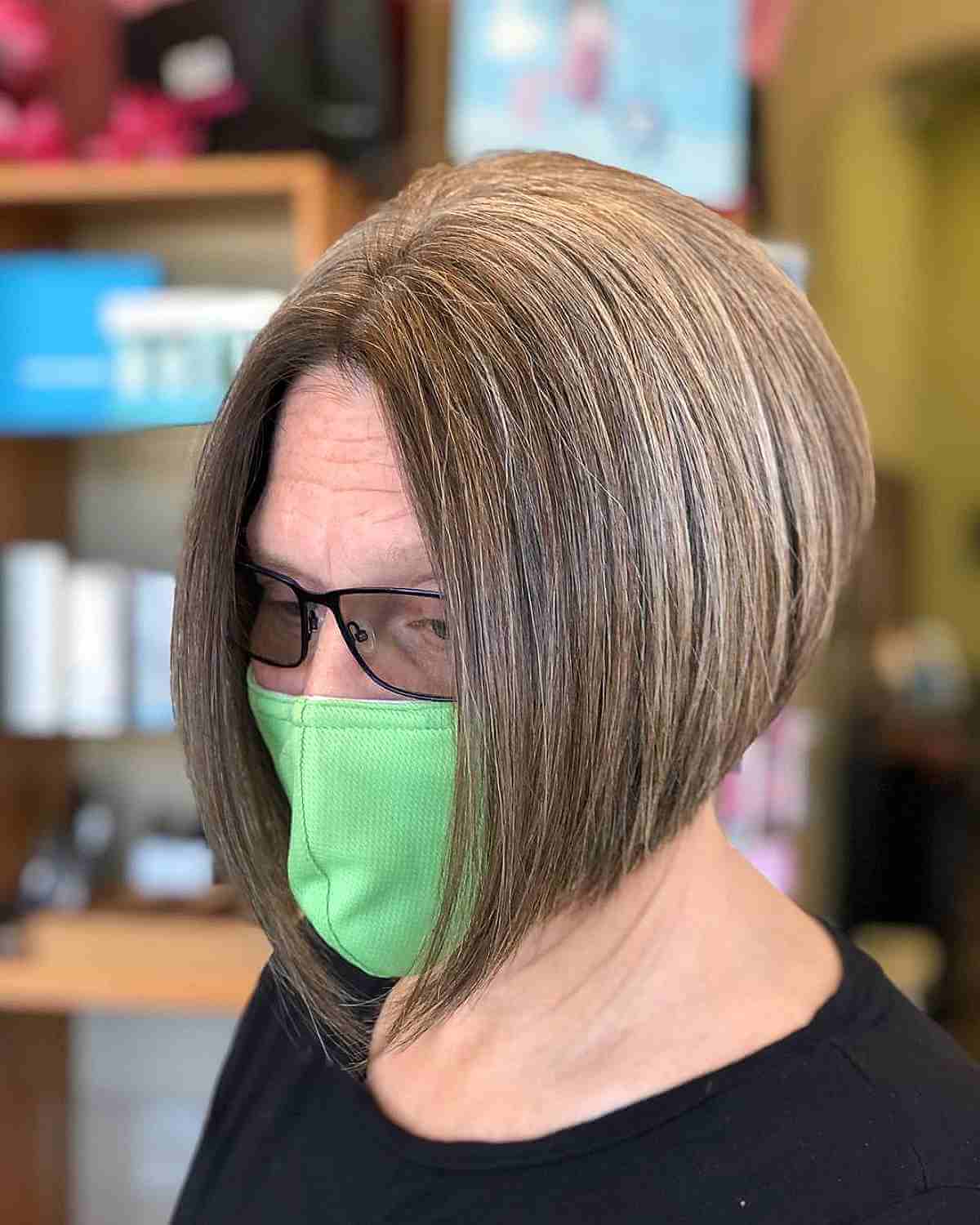 #7: Sun-Kissed Short Bob for Older Women
A short bob is the perfect choice for older women. Long hair can drag your facial features down, so why not lift them up with a shorter style. Ask your hairdresser to graduate the nape and get the benefit of a posture boost, making you appear straighter and taller. A short bob for older women is also easy to style with a quick blow dry using a medium round brush and some smoothing cream. This cut works on most face shapes and just might be the style you are searching for.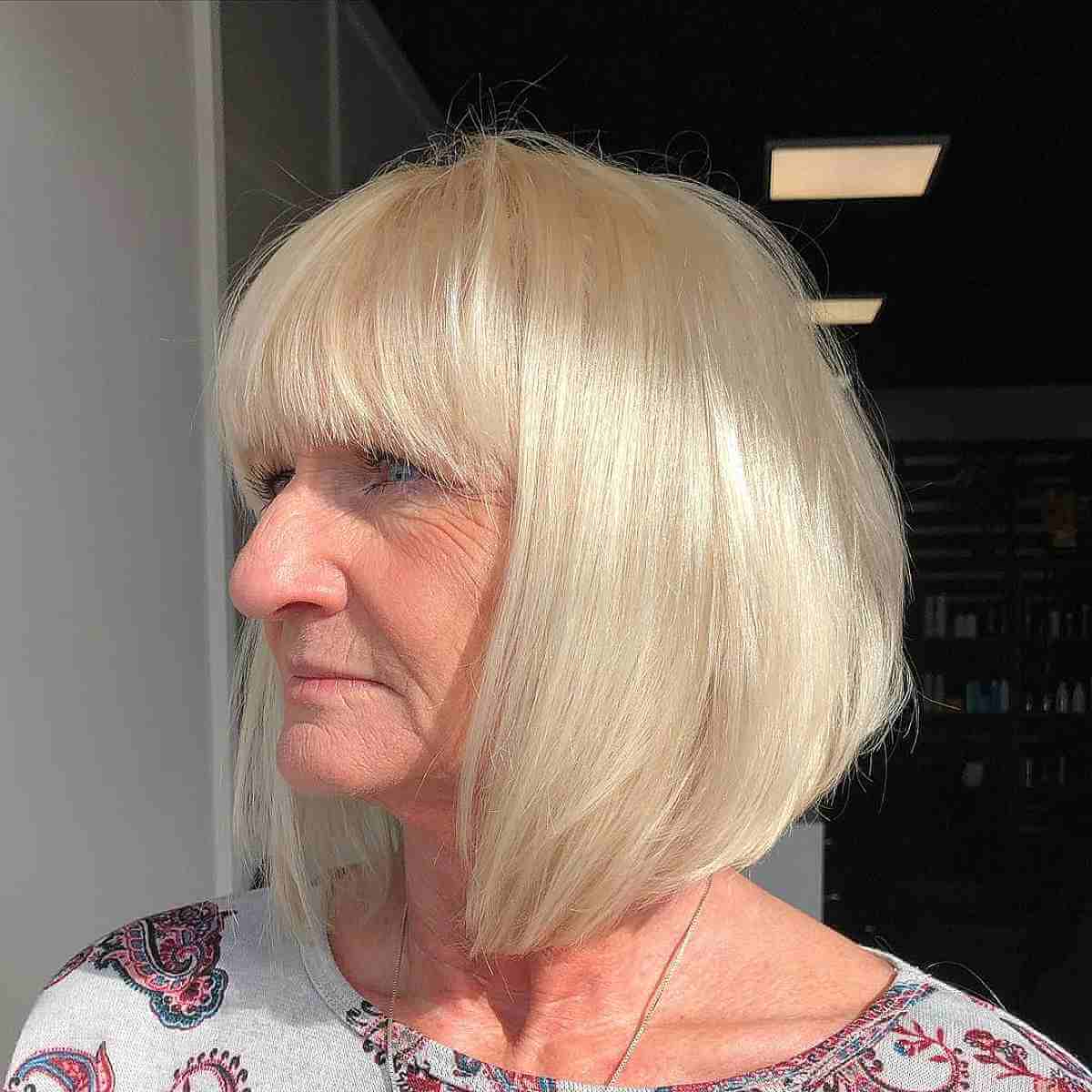 #8: Flattering Bob for Women Over 70
A flattering short bob for women over 70 can make you look ten years younger. Taking the length up gives your hair new life and makes it so much healthier. Adding a bang is also a great option to hide unwanted wrinkles on the forehead. A bob haircut is also easy to dry with some smoothing cream and a round brush and is complementary to most face shapes.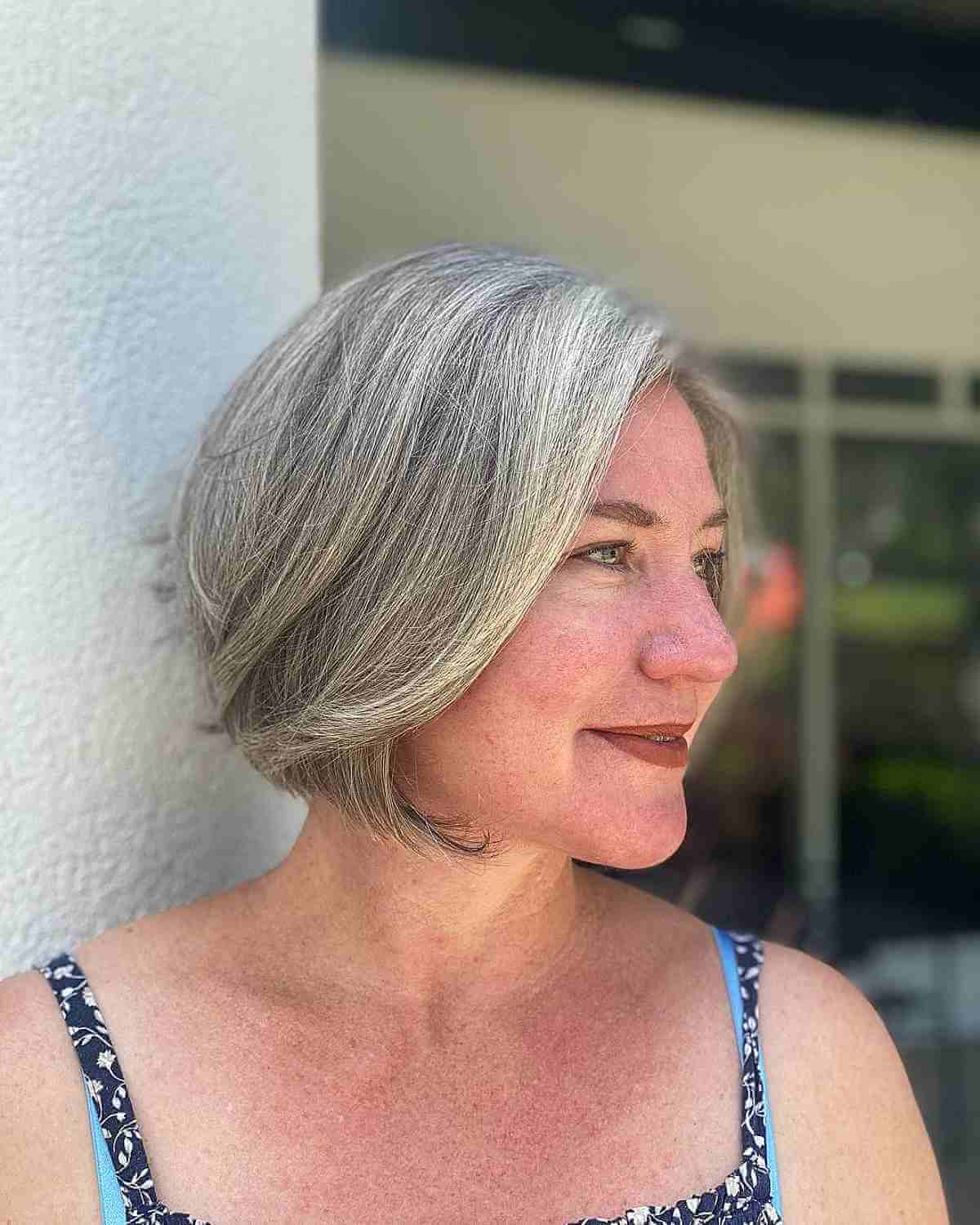 #9: Salt-and-Pepper Stacked Bob with Layers
A stacked bob with layers works on all hair types but will make thin hair appear fuller and thicker. Ask your stylist to graduate the nape and leave the layers longer for the perfect shape. This classic style compliments any age group and is always a great choice. Try changing your part to the middle or to the side, sometimes small changes give big results.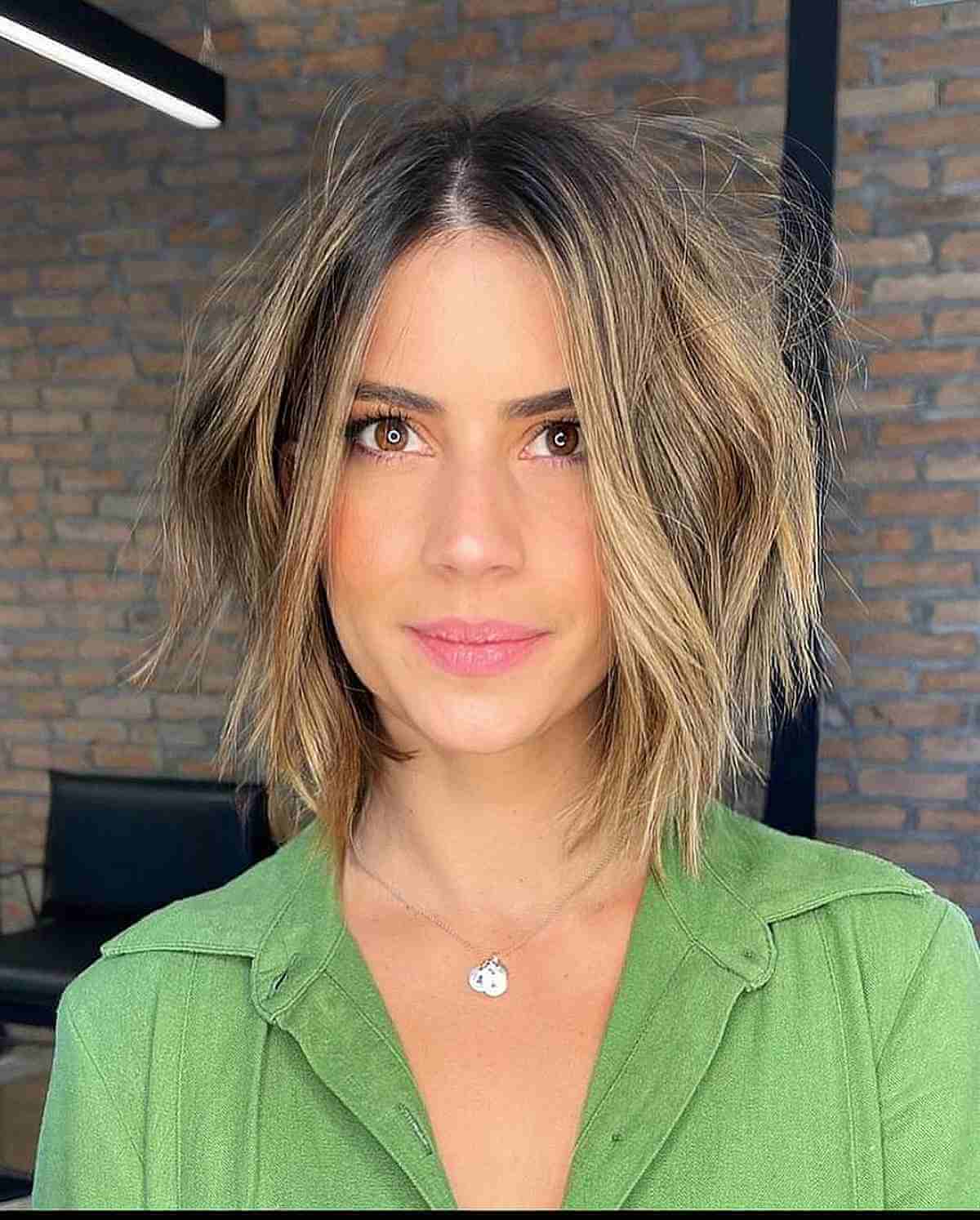 #10: Rooted Short Choppy Bob for Fine Hair
A short choppy bob for fine hair is always a pleaser. Soft layers added to an a-line shape give your bob a sexy draping feel. Ask your stylist to point cut into the ends for a light and airy shape. Add some soft curls with a 1-inch curling iron to your finished blow dry for a beautiful and tousled style.