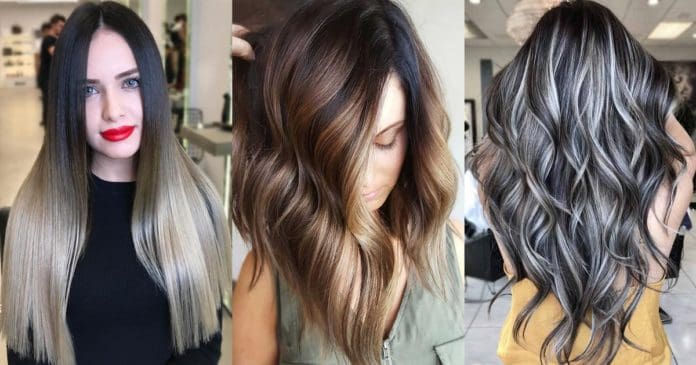 Haircuts for long hair are extraordinarily numerous and versatile. But it happens so that not all of you are aware of what to upgrade your long mane with and out of a sudden you decide to go to the salon and chop it off. There is nothing wrong with it if all you want is a dramatic change but if you opt for something as radical just because you have no clue what to do with those long locks of your – then you have come to the right place.
Of course, we are going to tell you to pay a visit to your stylist's but surely without the sacrifice of the length. The thing is that 2022 is a great year to wear long hair and we have lots of fabulous ideas to give a try to this year in mind. That is why you should better postpone the dramatic experimentation with length and better improve what you already have to be stylish and trendy!
Blunt Long Haircut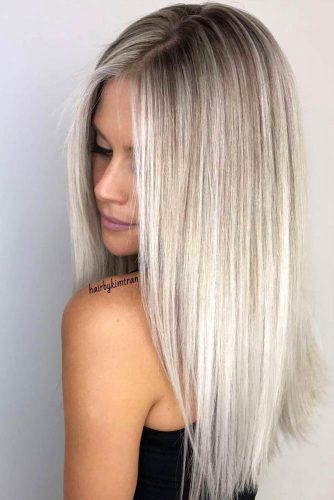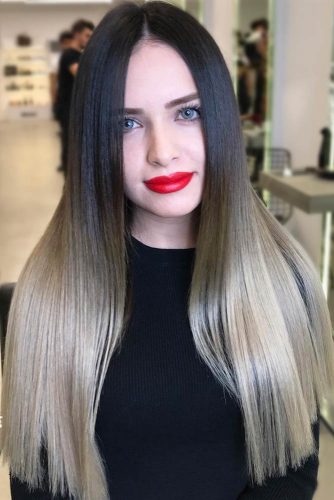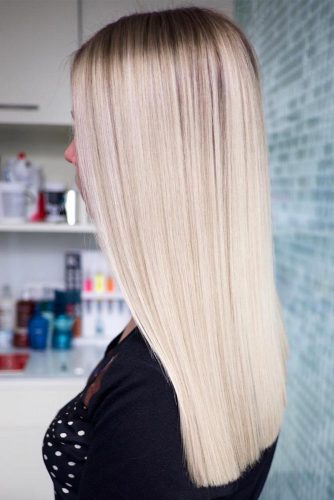 Dramatic long haircuts for long straight hair are easy to succeed with. What is more, they are pretty easy to maintain too. To take the drama to the next level, we suggest you opt for a center part – think Kim Kardashian – and to add a little bit of edginess to your look with the adequately chosen shade. Platinum blondes and ombre are still on the edge of popularity – so that you know.
A-line Long Haircut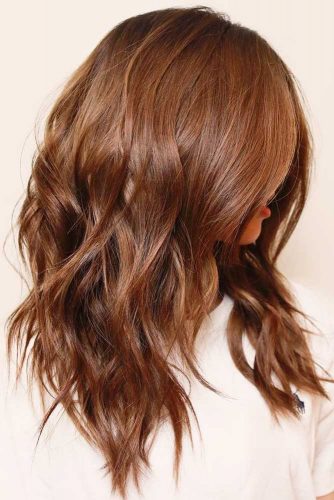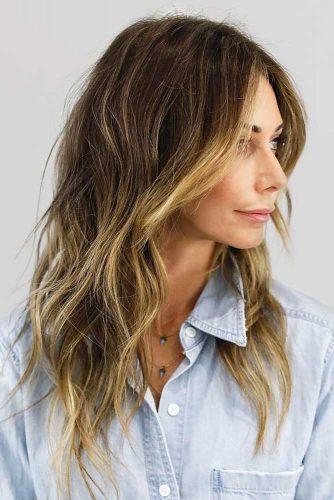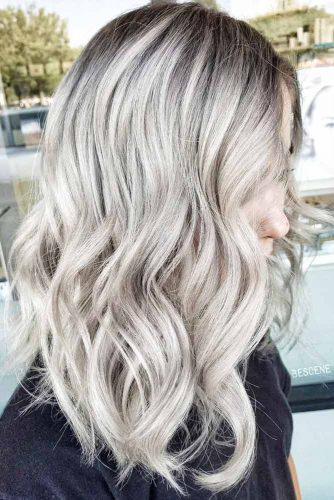 Among all the hairstyles for long hair, A-line cuts are somehow underestimated. The reason for that lies in the misleading consumption that such a cut goes well only with short or medium hair. We tell you what, this is a wrong suggestion and if you are dying to A-line haircut out – you should better go to your stylist and do that because long A-line cuts are as gorgeous as their shorter equivalents. What is more, with long hair you can easily experiment with how much definition you wish to add to your cut; the greater is the length difference, the better will be the definition. Besides, the experimentation with styles and coloring merely is limitless, and anything from messy waves to highlights will add a unique charm to your cut.
Asymmetrical Long Haircut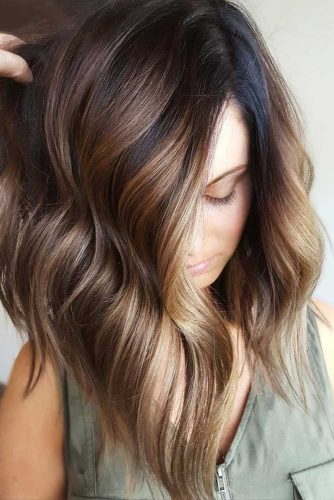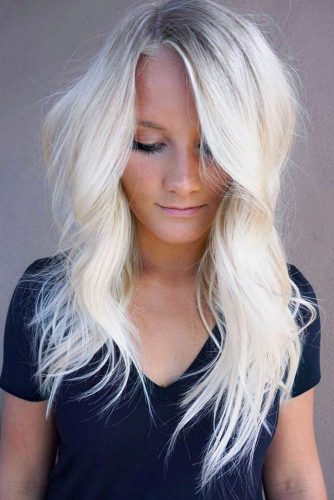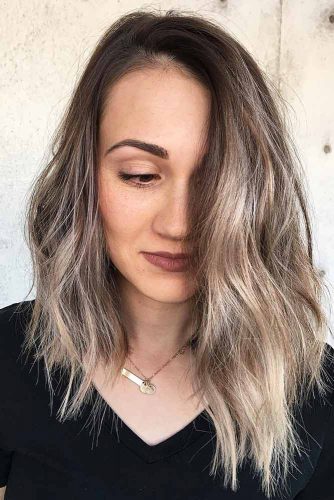 Asymmetrical cuts will suit those of you who are not afraid of experimentation and who are open to let their imagination fly. The thing is that there are dozens of possible asymmetrical cuts to try out with your long locks. Besides, the fact that your long hair is asymmetric makes it even more fun to play around with different hairstyles even the ones you are used to will look fresh and different. What is more, long asymmetrical hairstyles for round faces are perfect saviors simply because that asymmetric can even out all the facial feature which may seem pretty chubby with other cuts involved. The conclusion is that you will kill many birds with one stone if you just decide to let some asymmetry into your life!
Textured Long Haircut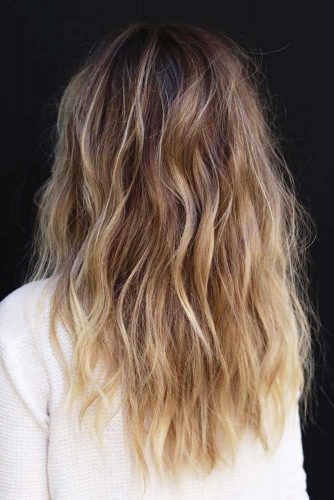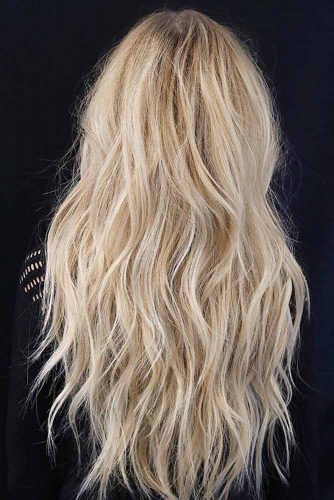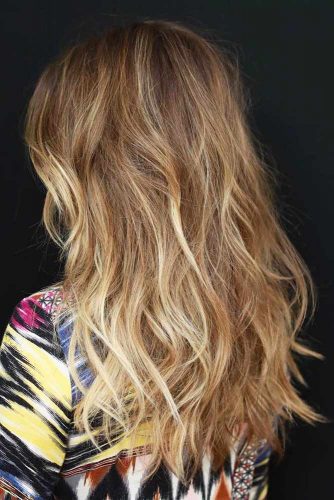 Very often after you have been growing your hair out for a while, you do not really want to cut it at all. Trimming is okay with you, but that is it. Can't say that we blame you but the reality is such that even the longest locks sometimes need some volume otherwise they just look unattended and dull. That is when texturizing comes in handy. Textured haircuts are done in such a way that a hair stylist cuts it at an angle so that there is not so much of a length loss, but there is a dramatic addition of volume. Those of you who have long curly hair will surely appreciate it but try not to de-volume your mane since it may turn out to be growing out in an imperfect shape.
Layered Long Hair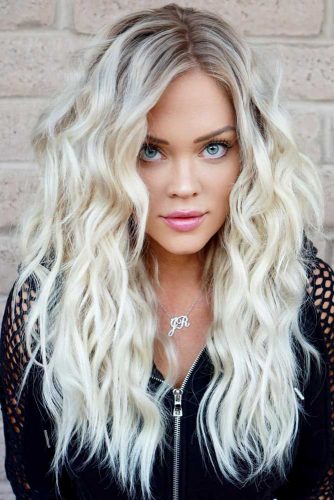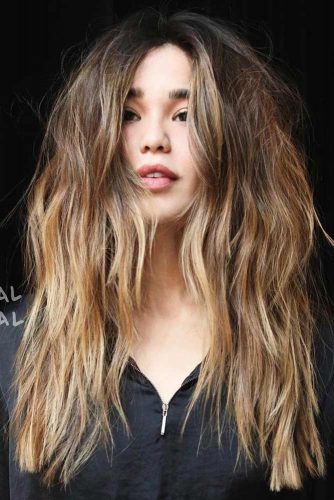 The truth is that even the simplest long layered hairstyles look fabulous. The difficulties arise when you come to choose a proper layered cut for yourself, they are very many. That is where we would suggest you pay attention to the way you wish to succeed with. If you want to achieve a little messy, easy-going look than experimenting with many layers of various length is what you should opt for. But if you're going to create a more polished and elegant look, then you should better ask for the combo of long layers interacting with one another. No matter which style you prefer the fact remains that layered mane is easy to manage and to style. Whether straight or beach-waved the effect will always be mind-blowing!