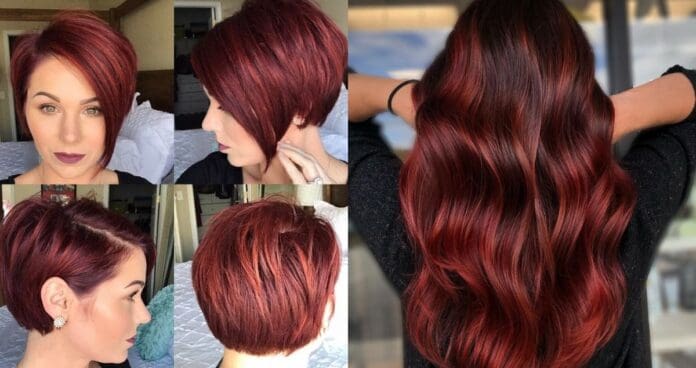 Red and black hair is when black hair is colored red, leaving some of the black hair exposed. The most common ways to color black hair red are by highlights, ombres, and balayage. This color style is an entirely new creative solution to transforming a simple black mane. Women all over-utilize this modern color match to accomplish a romantic and dramatic look with great depth and perspective. All you need are red-streak designs or a multi-color scarlet ombre to own a bold or soft look, depending on how you wear this blend. Also, don't forget to consider a shade that will suit your complexion, and take note of the maintenance reds will require! Before your next hair appointment, check out these trendy photos of red and black hair colors!
Black Hair with Red Dip-Dye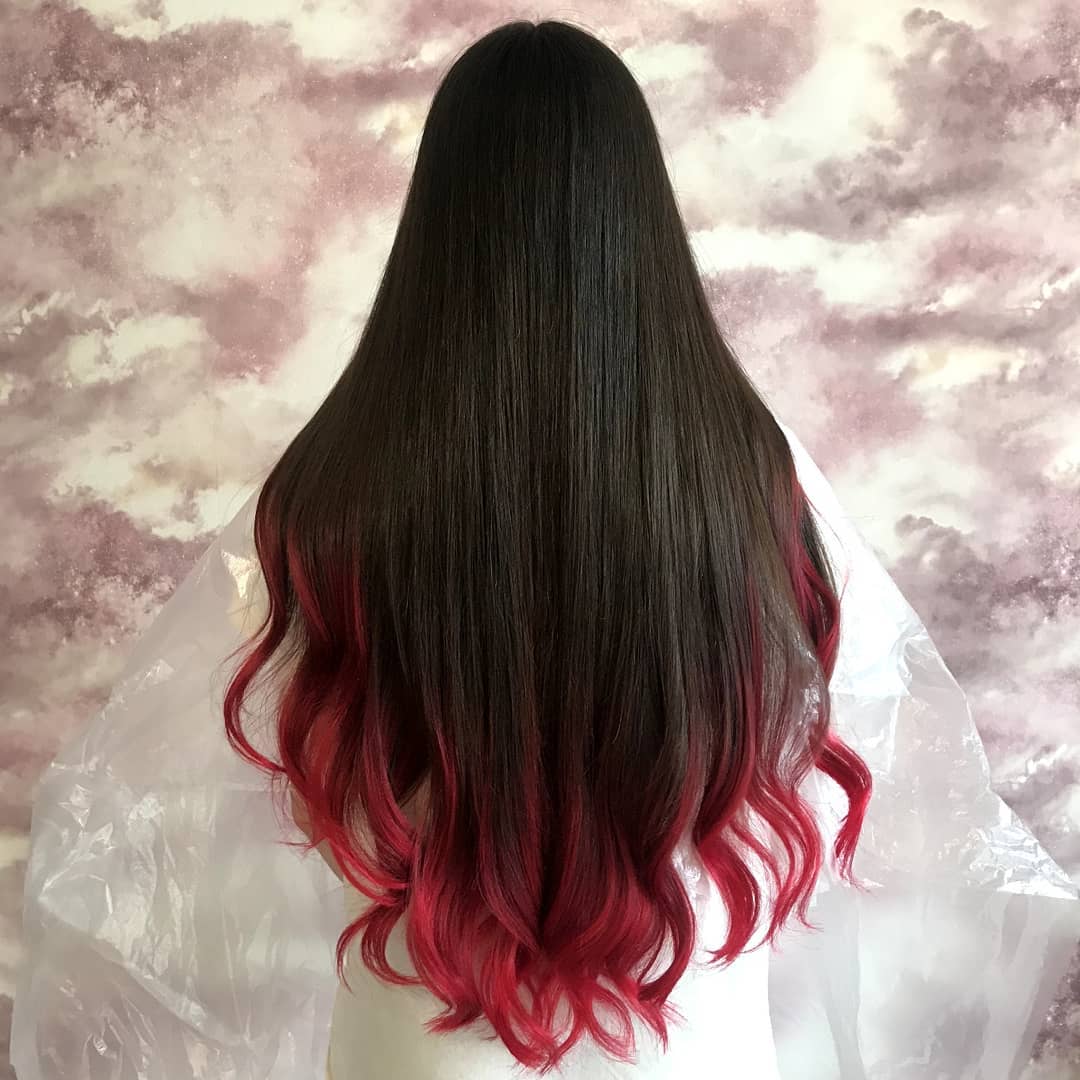 This black hair with red dip-dye looks divine! Ladies with neutral and warmer skin tones can rock this hair color. Don't forget that the red strands need a little emphasis, especially if locks are straight. Styling the ends with waves and curls will do the trick.
Black with Red Streaks for Curly Hair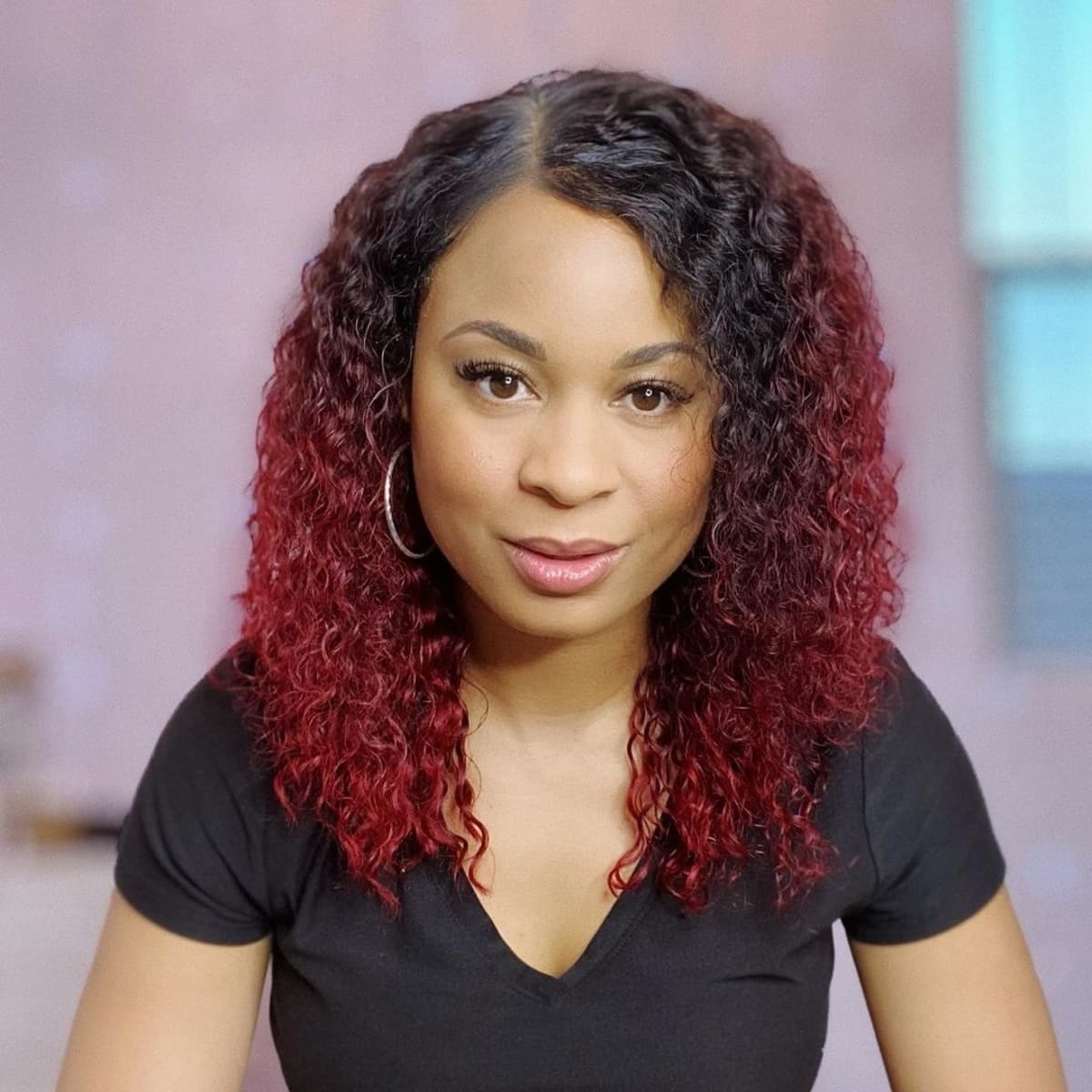 Black and red streaks for curly hair are the ultimate contrast combo. With a darker base ombre, you will enjoy the low-maintenance of having a vibrant color on the ends. However, the initial color service will require some bleaching. Celeb Luxury's Viral Colorwash offers high-quality red shampoos. You can use them to keep the vibrancy of your red every week. The more often you use it, the more vibrant it remains.
Red and Black Split Dye for Long Hair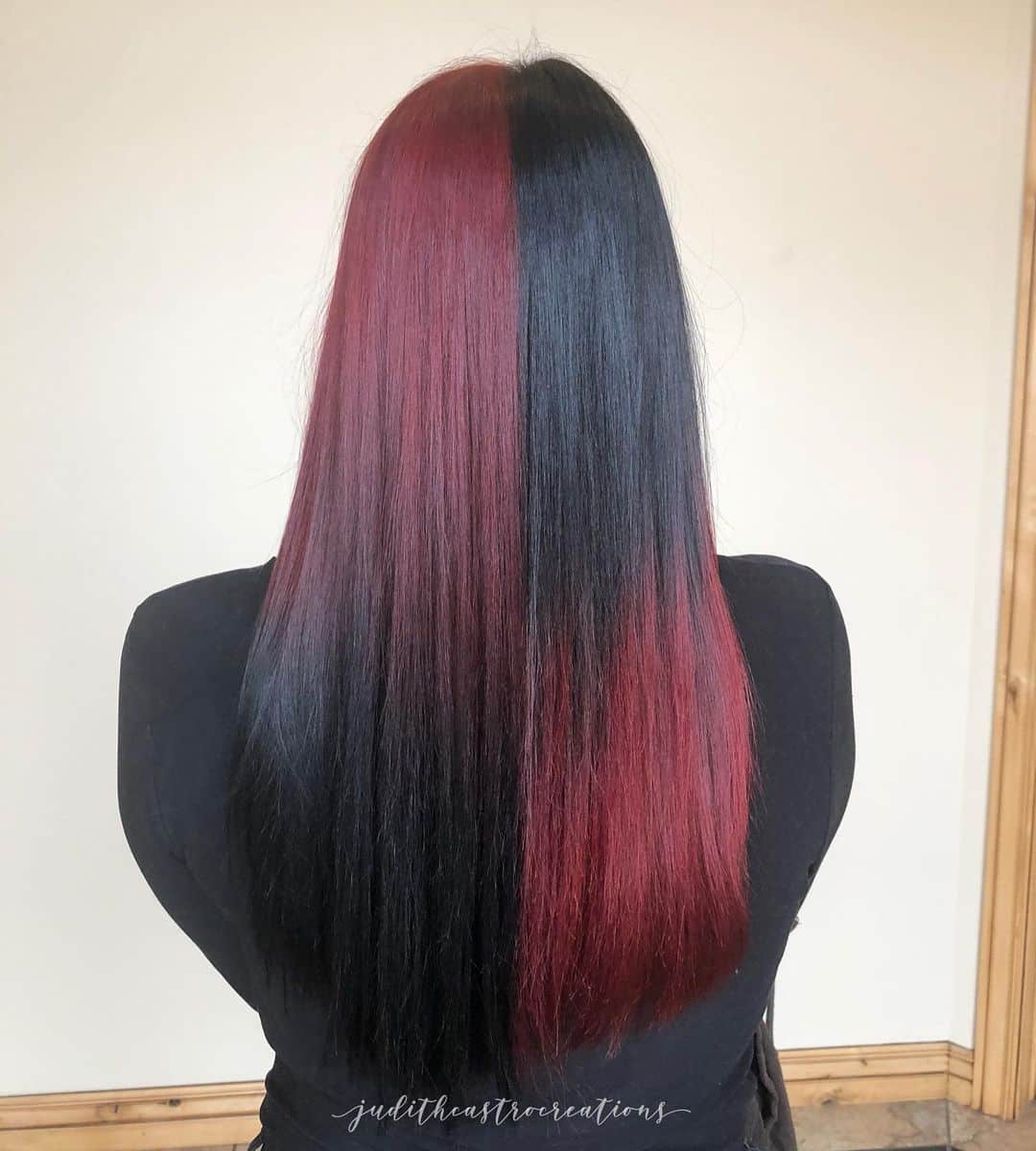 Try a red and black split dye to achieve an edgy-looking style! Black and red shades do complement each other very well. A trend like this isn't for women who hate going back to the salon. It requires a root touch-ups to maintain its funky style.
Half Red Half Black on Straight Hair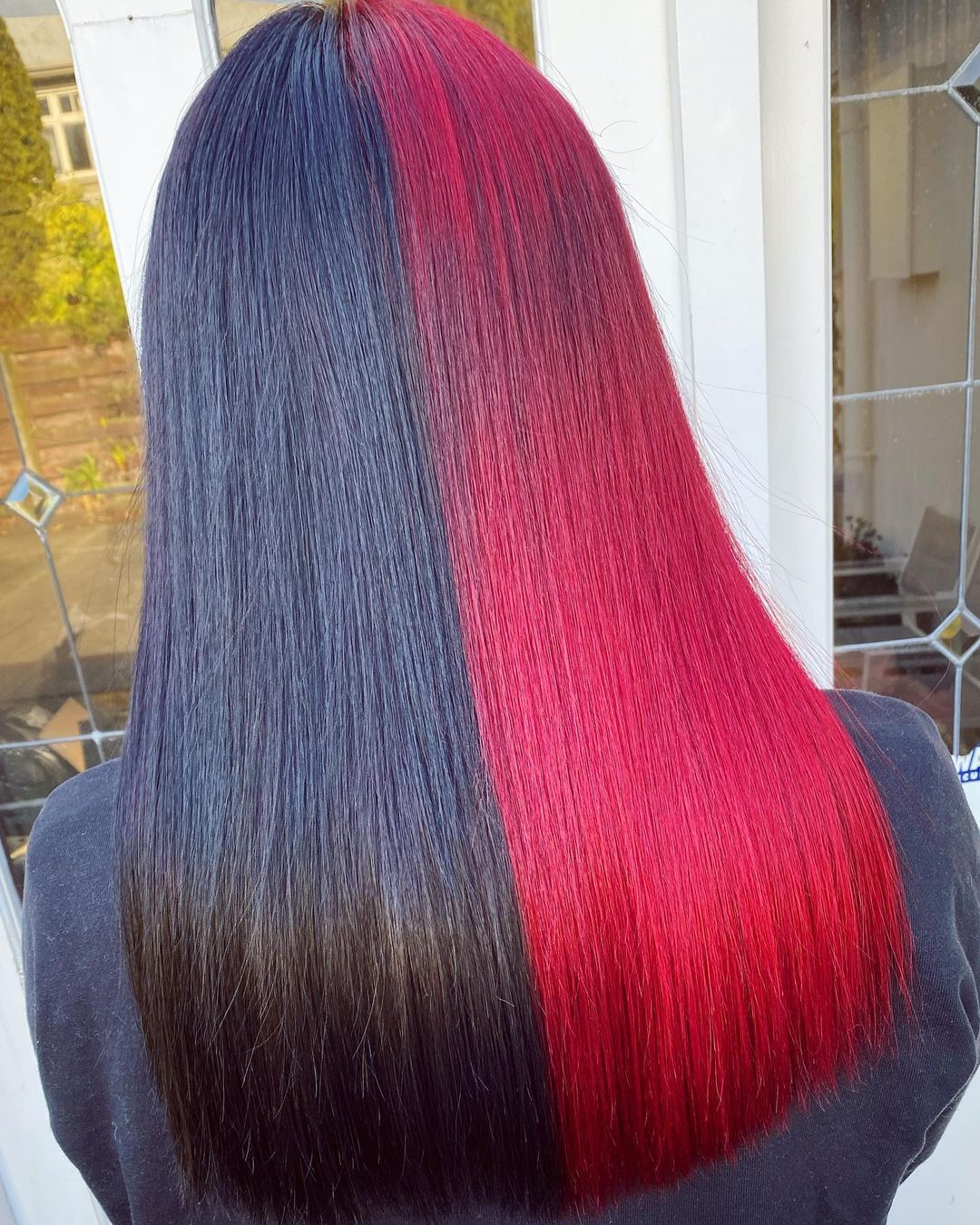 Lovin' this unique half red, half black hair? If you do, you must be into some unique, rocking fashion trends, too! This color, no matter what chop it pairs with, is sure to bring out an eye-catching appearance. Jazz it up with a braid and create an outstanding style. This half red half black is a fun color, created by stylist Oksana of New Zealand. It's perfect for women who can't decide on which shade they want more. Also, keep in mind, you can change the parting to however you want for a different look each time! This style will suit most women. "However, this isn't for women with naturally light regrowth, as the grow out would be harsher. A good color save shampoo and treatment helps. Use heat protection from those heated tools to protect the color," Oksana advises.
Brown Red and Black Hair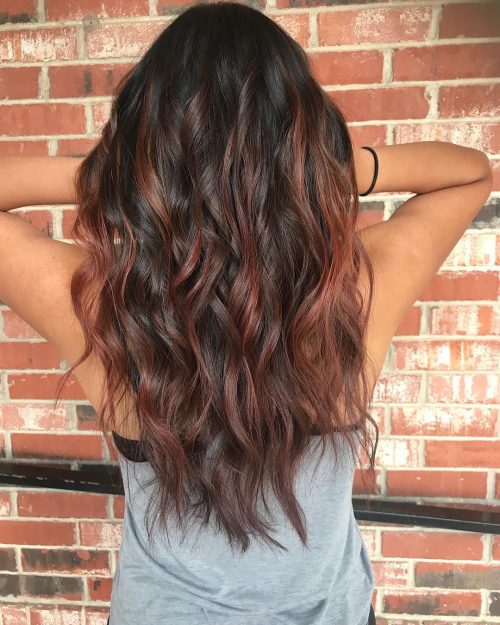 This one's a sexy take on sweet rosy red highlights against dark black hair. Notice how beautifully the red brown hair highlights complement the black hue of the base to accentuate the waves, making them look soft yet glamorous!
Beautiful Rose Gold Highlights on Black Hair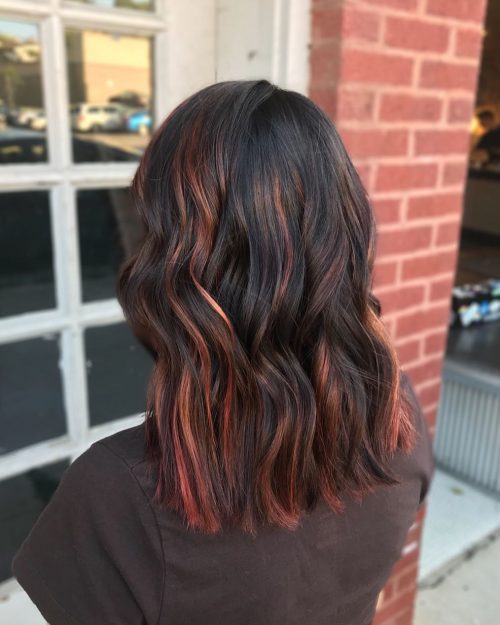 Wanna amp up your black hair with highlights? This gorgeous blend of a super dark base and hand-painted rose gold pieces makes the style pop with contrast and depth. This red-black hair is an easy style to recreate and maintain.
Dark Red Highlights on Black Hair Color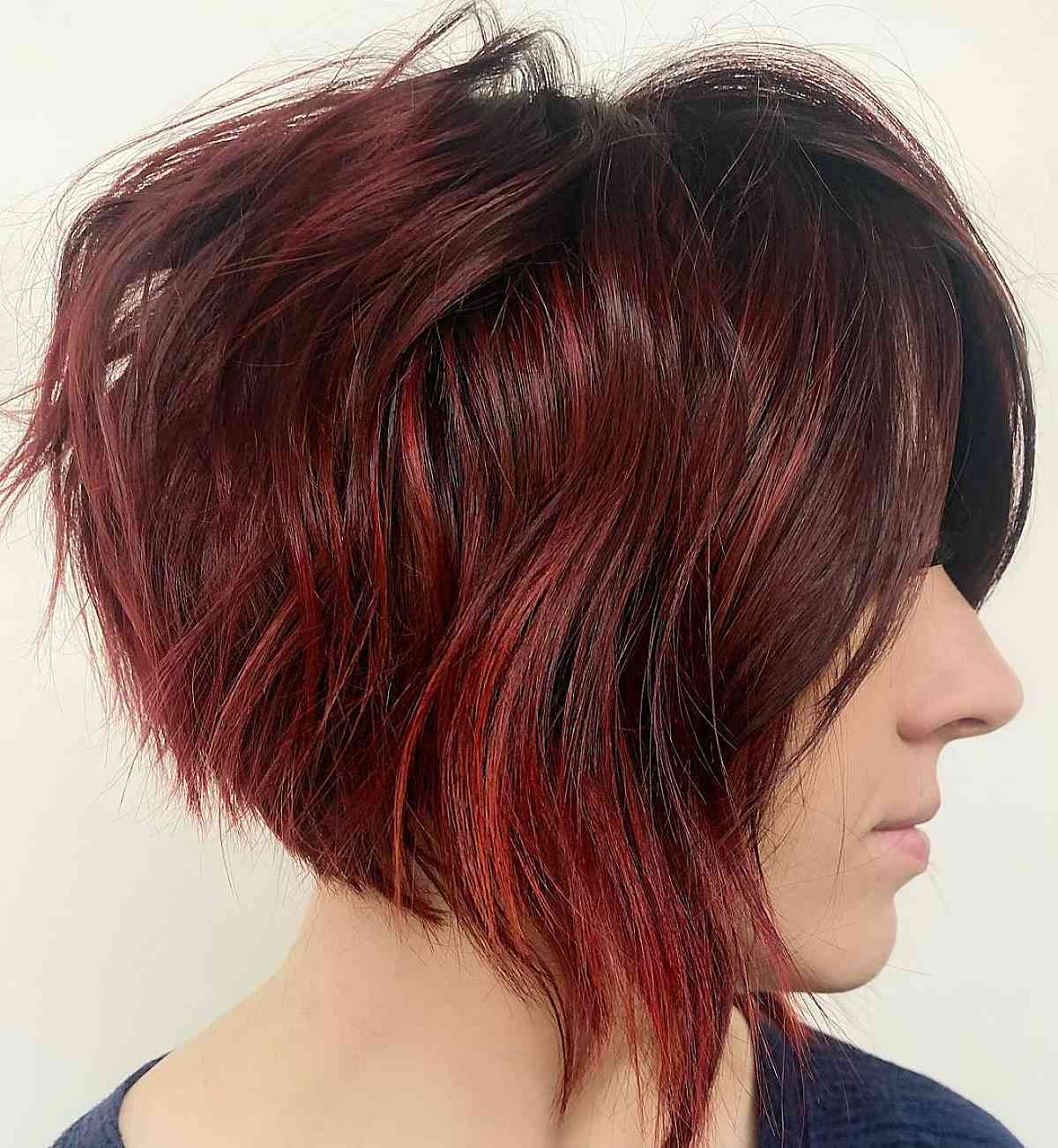 If you wanna keep your natural hair yet add edge to it, consider putting pieces of dark red hair dye all over. They might not be visible at first glance but they surely are effective in accentuating your waves and adding a little brightness to your black hair with red highlights.
Dark Black Hair with Bright Red Highlights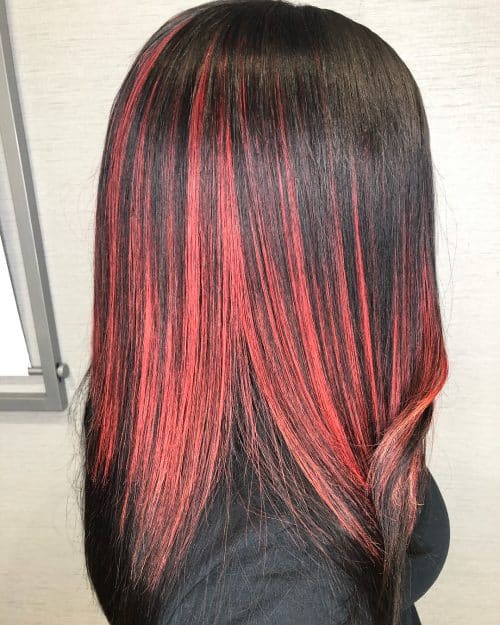 Painting your black hair with flaming red highlights can have a truly stunning impression with the contrast it gives. It's an easy way to get a taste of the redhead life without doing too much maintenance to keep it.
Intense Black with Auburn Highlights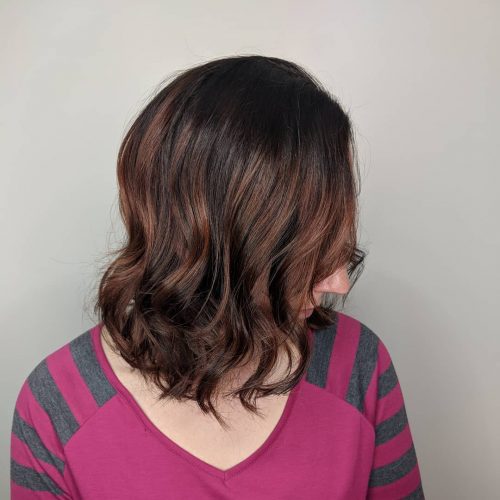 Sometimes going subtle with a red and black ombre hairstyle is the best way to go! Beautiful streaks of a reddish brunette or dark brown hue will lift the hair fabulously for a livelier look.
Magenta Red Highlights on Black Hair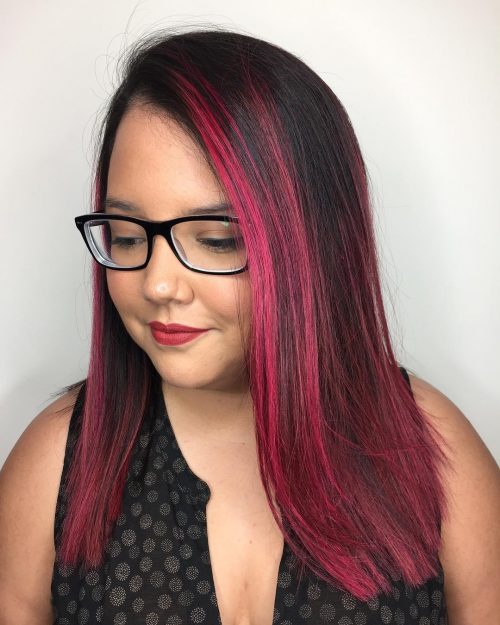 One cool way to get a magenta red balayage without all the upkeep is to get it on black hair! The contrast is stunning and definitely looks cute on simple straight hair.
Black to Copper Red Ombre Hair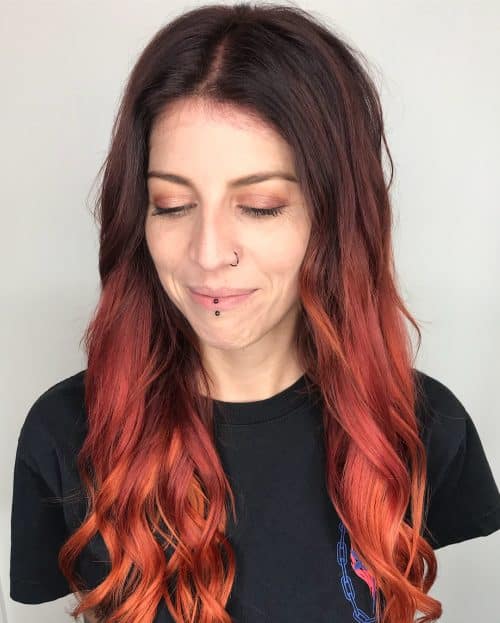 With the darkest at the roots and finishing up with vibrant tones at the ends, this red and black ombre hair is perfect for the woman who wants red hair, but in a natural way. What's really great about this copper red ombre on black hair is it allows the natural roots to grow out without any harsh line.