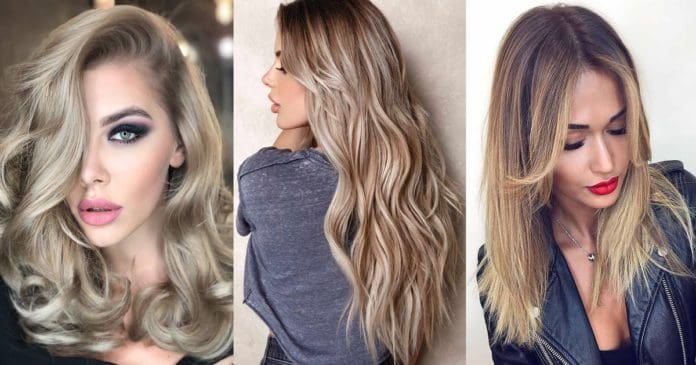 It is no surprise that some ladies take dirty blonde hair color as a grown-out trend that has pushed itself out from the world of women's fashion. And who would've thought that today's value of naturalness would be pushed back by the once-unattractive coloring?
With the magical creativity of modern colorists, the color that used to take a backseat has gained lots of new versions, and therefore the worldwide popularity. Whatever opinion about the dishwater blonde you have is going to improve today: see how the color has changed for better than better.
If you ask your colorist about this color, you will hear a lot of its benefits. Do you want to see how the good-old mix of dark blonde and light brown can work on your complexion, give a framing touch to your face, and enliven your eyes? Go on reading this post and get inspired by the iconic pics we've prepared for you!
What Is The Dirty Blonde Hair?
Source: natalieannehair via Instagram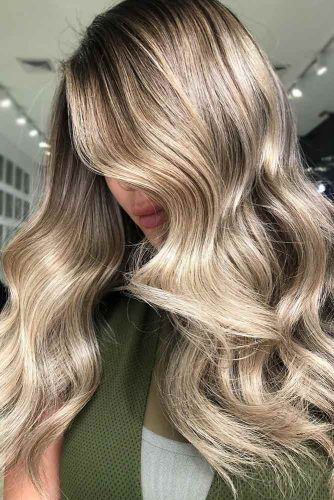 As the name of the dirty blonde hair color suggests, it comes as a combination of some dark shade of blonde and the lightest shade of brown. But there's something that you won't guess by its name – the flexibility of its variations. Initially, it's a cool tone, yet, you can always make it warmer by adding some bright blonde hues to fit your complexion. Or if you want to make it even cooler, some ashy hues will do the job.
As for skin tones, the color works perfectly for light to medium complexions. To get an authentic, well-balanced look, girls with cool and pale skin tones should opt for ashy and brownish ideas. Those with warm complexions will look ravishing with a dark dirty blonde hue.
Benefits Of Getting Dirty Blonde Hair
Source: hairby_chrissy via Instagram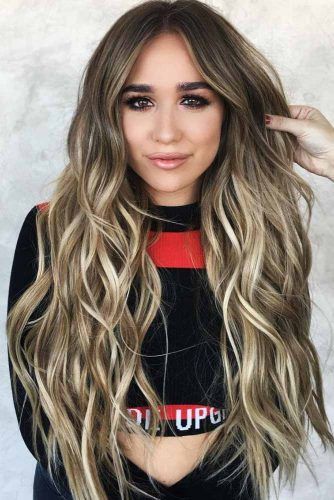 One of the best things that you will find to be interesting about this hair color is its versatility. By the versatility we mean that the dishwater blonde can create a unique hair color for everyone, giving a flattering effect to your skin tone. So with the variety of its shades and ways to apply them, there's no way you won't find the perfect dirty blonde hair dye for you.
Also, you can customize your brand new blonde-to-brown color based on the look you want to achieve. For example, instead of a huge, all-over color commitment, it can be a low-maintenance, damage-free coloring that you can achieve with subtle highlights or basic balayage.
And the last, and probably most important benefit is the effortless look of the color. Even though it's a two-color combo, the way colors melt with one another gives a pleasant dimension, which, in its turn, gives a sense of the natural look.
Natural Blonde Color Fuse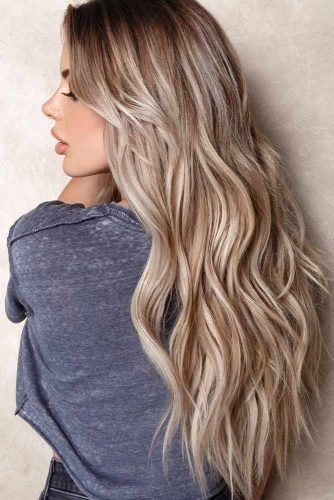 There are two reasons to go for dirty blonde hair with highlights. The first one is that you won't condemn your locks to bleach and leave your colorist with soft, silky, and healthy hair. The second reason lies in the naturalness of the look you can get: the movement that dirty blonde strands and light beige brown base form together gives a "no hair color" look.
Dirty Blonde Balayage Babylights
Source: hairby_chrissy via Instagram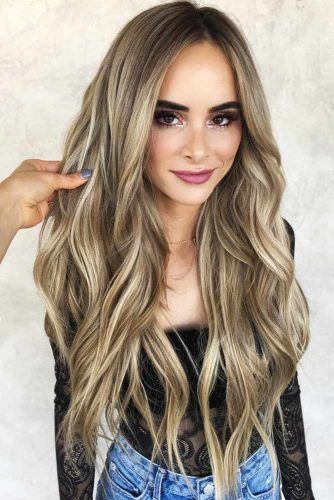 Babylights technique is a softer version of highlighting that involves soft blonde accents gently running through your chevelure as if it was lightened by the sun. Ladies who prefer subtle and detailed colors will love the way this dirty blonde balayage shows off the charm of blonde hues.
Beachy Waves With Blonde Highlights
Source: hairby_chrissy via Instagram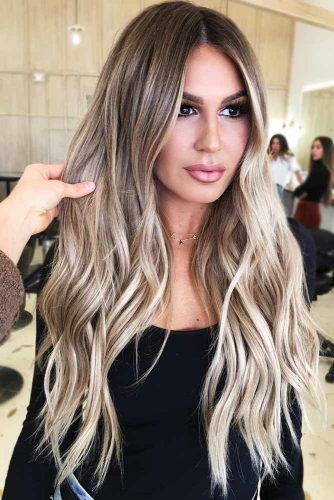 If naturalness is what you seek, adding pastel blonde highlights over your brownish base is the right move. Every lady knows that beach waves are the synonym to truly effortless looks, so once you style your brand new color in this way, you will get the perfectly natural appearance.
Dark Roots With Honey Highlights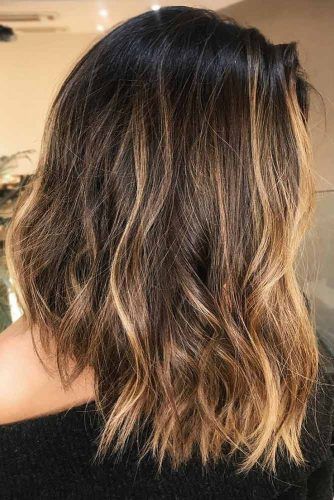 Wondering how the darkest option of dirty blonde looks like? This dark chestnut base accentuated with honey highlights can satisfy your curiosity. The deep and vibrant duo takes the best out of blonde and brunette colors, resulting in a fresh and unique one.
The Perfect Balance Of Blonde And Brunette
Source: rafaelbertolucci1 via Instagram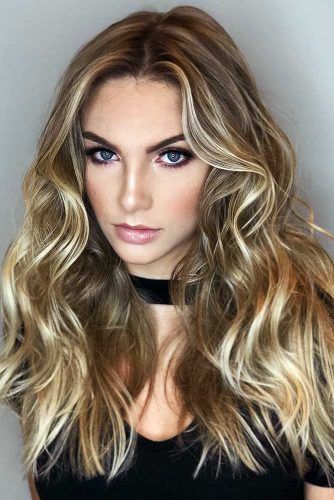 It's hard to notice where the blonde color ends and the brunette shade begins. Yet, you can feel the presence of each one, especially once the sun shines down on this fantastic mane. A little tip: if you can't choose between two colors, mix them together!
Brunette With Dirty Blonde Ends
Source: natalieannehair via Instagram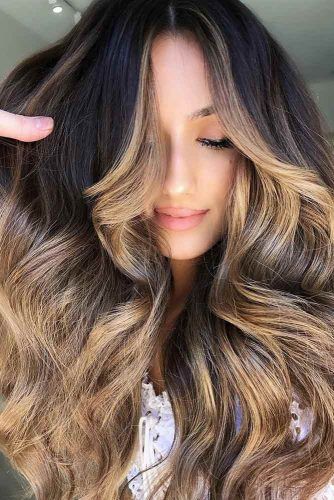 Love the idea of dirty blonde color, but you can't betray your amazing brunette primary? Let your tips do the talking! Sometimes the best way to freshen up your natural hair color is not to change it; you can emphasize its beauty with another, lighter color by putting it strategically to the ends and front tresses.
Golden Bronze Blonde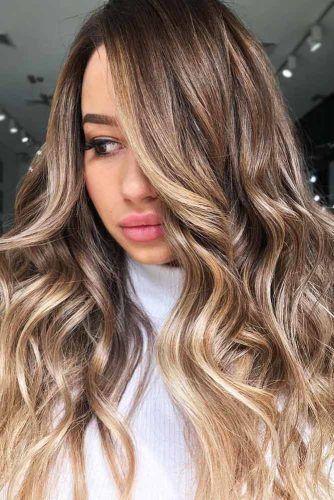 There are a lot of ways to get a natural dirty blonde hair color. And here's one of them! The wheat brown base meets some golden highlights and a bronze hue to create a stunning look that will make people think you have such a playful color since birth.
Dark Roots And Icy Cool Ends
Source: natalieannehair via Instagram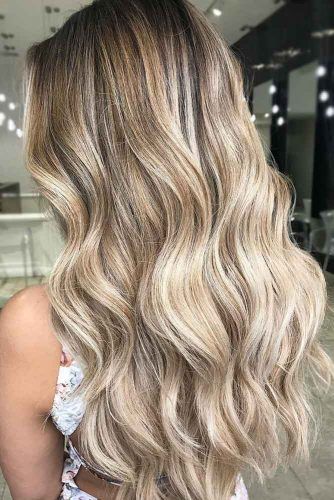 Want to add some cool vibes to your medium warm complexion? Changing your dark base to something lighter and colder is a nice way to enhance the warmth of your skin tone and build the balance. Dark roots that gradually turn to lovely cool ends, what a fascinating play of shades!