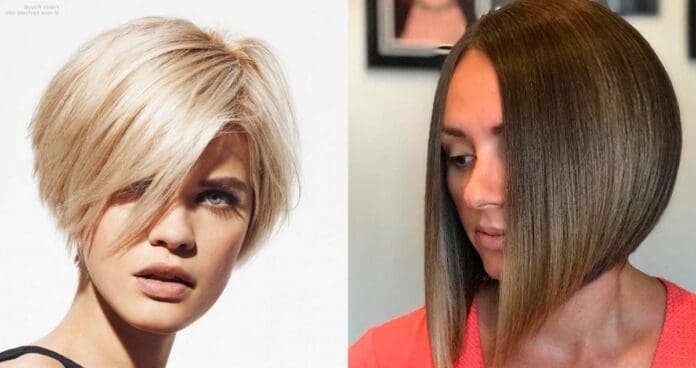 The wedge haircut is a voluminous retro-style short layered bob for women with fine & straight hair that became popular in the 1970's. Olympic Dorothy Hamill really made this look popular. Although short wedge hairstyles are not for everyone, many women will find these haircuts refreshing. You'll find lots of gradual layers, stacking techniques, short A-line or asymmetrical shapes, choppy cuts, blunt or wispy bangs, tapered backs. All of these make up a usual wedge and can naturally enhance the density of your mane without needing too much weight! This is a popular cut for women with fine and thin hair that needs a bulky twist or simply someone wanting to have a taste of the short hair lifestyle. Wedges have a wide range of styles – you can go for soft and gentle layers for a feminine aura or a super short and spiky style for a funky vibe. There is surely an approach for every face shape and hair type – even for wild curls! Revamp your look with these fabulous and very in-demand short wedge haircuts!
Super Short Wedge Haircut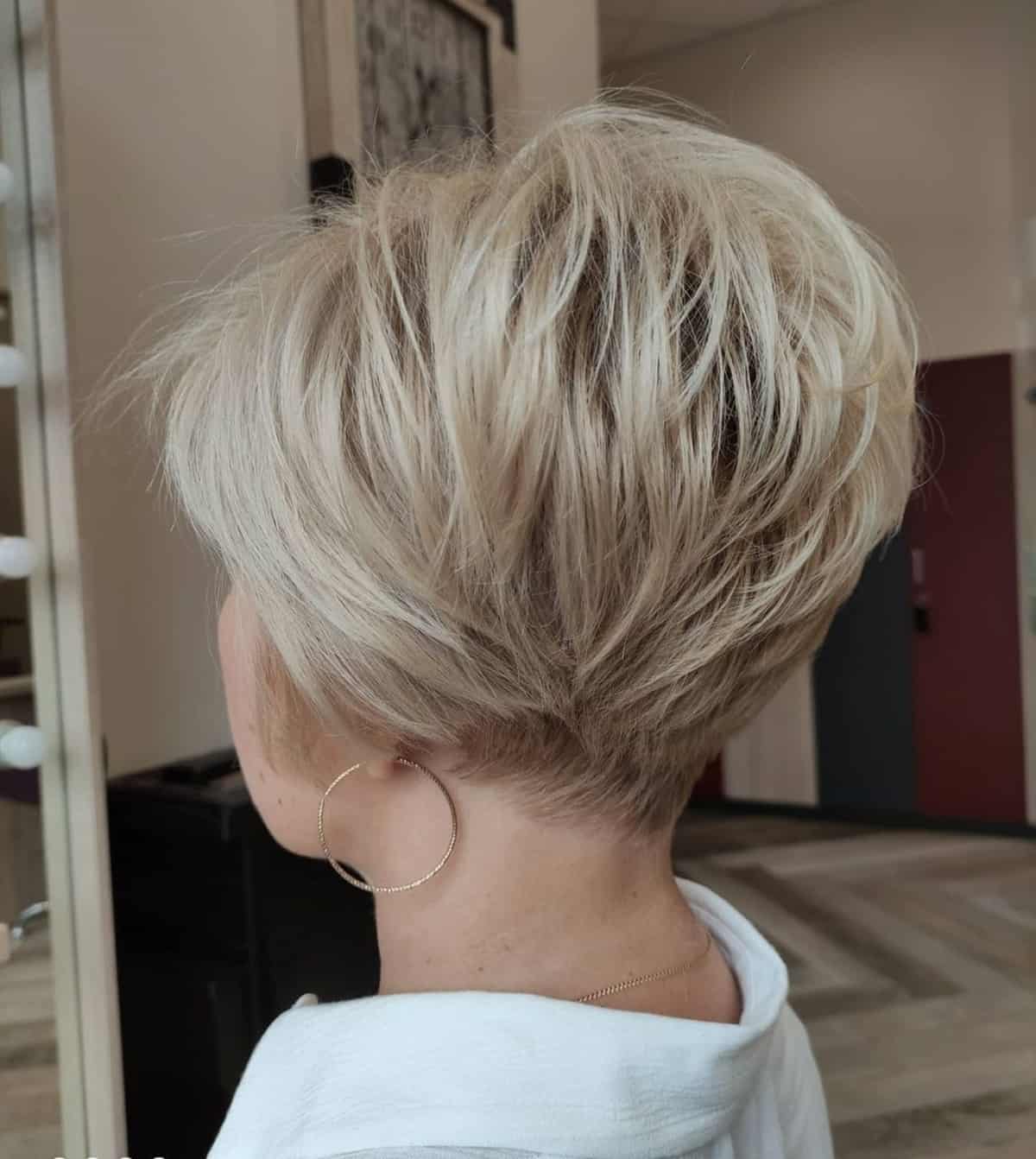 This hairstyle gives you a neat look every day without being too lived-in or formal. If you want a cut that's similar to the short inverted bob but shorter and simpler then this one's for you.
Wedge Haircut With Bangs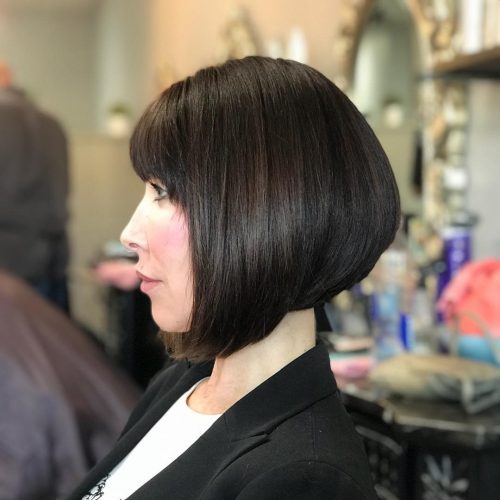 A simple yet classy style that has a statement to it! This stacked layered cut with a full straight fringe works well with any texture and face shape.
Perfect for Thick Hair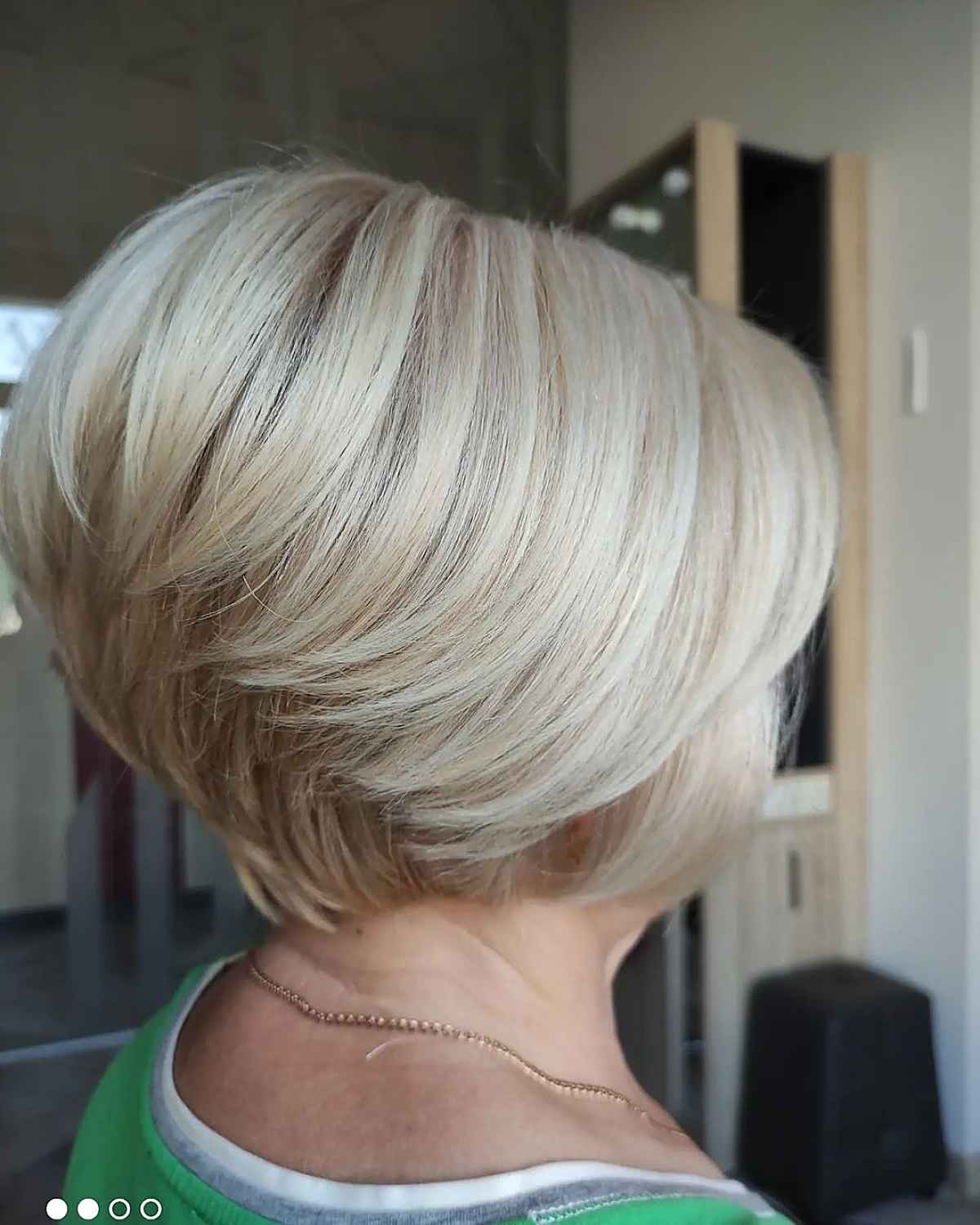 This cute graduated cut best suits those who wanna be stylish with their dense hair. With the hair shorter at the back and the layers throughout, it gives you less bulk and texture for a nice finish.
Gorgeous Short Bob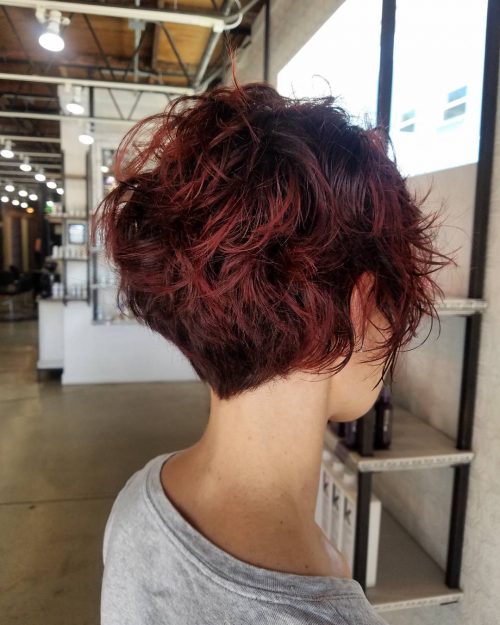 This tousled red curly hairstyle is the bomb with its neatly cut back and voluminous look. Absolutely wearable on any occasion and place whether it be your workplace or the beach!
Ideal for Fine Thin Hair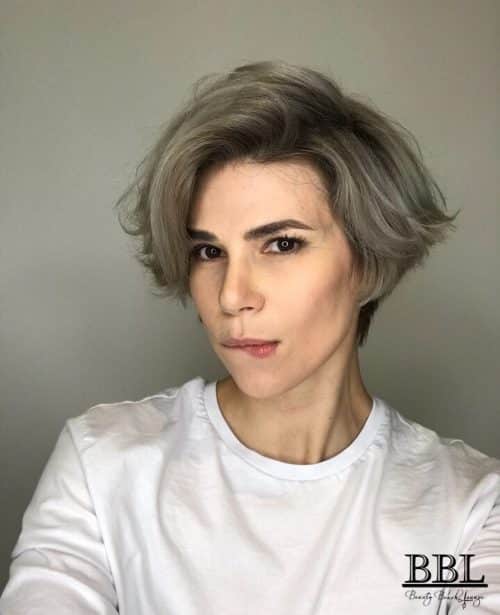 Take yourself back to the '90s with this classic cut that complements any face shape. You can add in some modern vibe by choosing a trendy fashionable silver hue to go with this cut.
Cool Undercut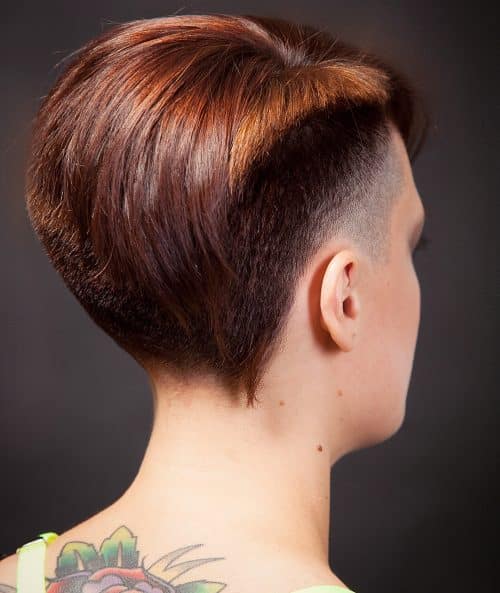 Keep your layers long on top, making it seem like a pixie cut, then chop the sides close to the skin to emphasize the volume on top! Color with a vibrant auburn for a brightening finish.
Wonderfully Stacked Wedge Cut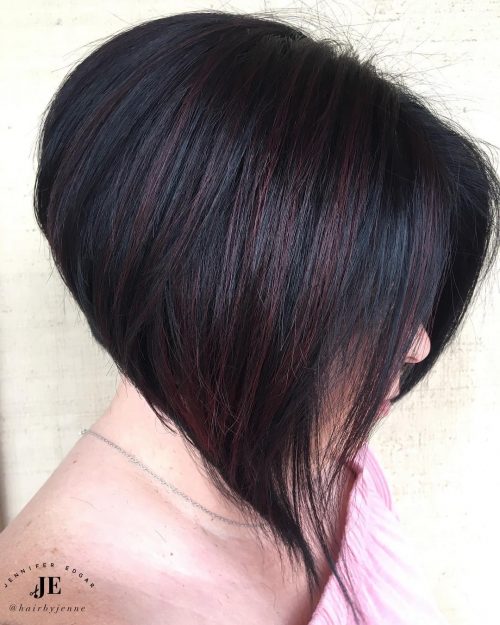 Shorter at the nape, angular sexy sides, and stunning volume all over the top – these are what you'll get with this chic simple short haircut. Do it with your natural hair color and just simply add some pop of hue, and you're good to go! This style would go well with a short shag cut too.
Very Edgy 1920's Cut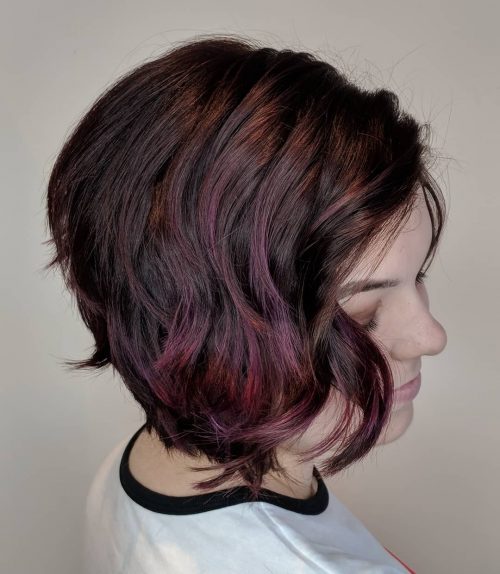 Layered waves can make a sweet 1920s cut super modern and stylish. Ideal for short-haired ladies looking for a way to spice up and add volume and movement to their look!
Beautiful for Over 50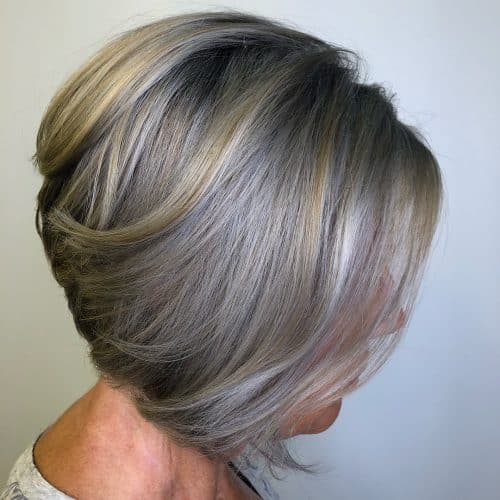 Q&A with style creator, Desiree Schepen
Master Level Stylist @ Panache Salon and Spa in Julington Creek, FL
How would you describe this look?
This is a cute stacked bob with lots of movement. It's a great short hairstyle for women over 50 who want the ease of shorter hair without going to a pixie cut. She's growing out her gray, so I did a heavy highlight and toned the blonde to better match her natural gray hair.
Any advice for someone considering it?
What's nice about wedge hairstyles are that they are fairly easy to maintain. I used Aveda's Pure Abundance Style Prep and Phomolient before drying her hair to create some volume and finished with Aveda Air Control hairspray. This cut looks great on many different hair types (straight or wavy or even with soft curls). She lives a pretty active lifestyle and has worn a longer version too. We keep going back to this shorter version though.
Great for Curly Hair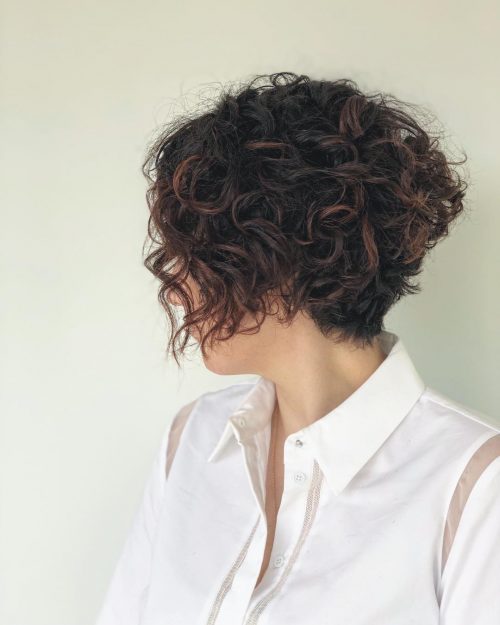 Q&A with style creator, Antonia Ventimiglia
Hairstylist @ Bianchi's Salon in Royal Oak, MI
How would you describe this look?
This look is a curly wedge. I apply thicker highlights than I would on straight hair because curls tend to naturally blend colors together. The bold color and angled haircut enhance the wave by drawing your eye to the individual tendrils. Going shorter in the back and longer in the front creates major volume and movement through the back and keeps "safe" length around her face. It also draws her profile up for a more flattering silhouette.
Any advice for someone considering it?
This short wedge haircut is for someone who wants to enhance their natural wave with a stylish haircut while keeping their regimen nice and easy. This look is nice for any curly or wavy hair because if hair is extremely thick it may get too voluminous. I would recommend this haircut for all face shapes. With a round face, keep the front length longer than the jawline to draw the eye more up and down, and for longer face shapes, the jawline would be a perfect length. The best way to style this look is to use a lightweight curl product (I love sweetheart curls by L'Oréal) and diffuse with a blow dryer. To fix up individual curls that are acting up, wrap a few pieces around a 3/4 inch rod iron. This look should take at the absolute most 20 minutes, so it's wonderful for anyone on the go. Maintenance is about every 6 weeks or so.