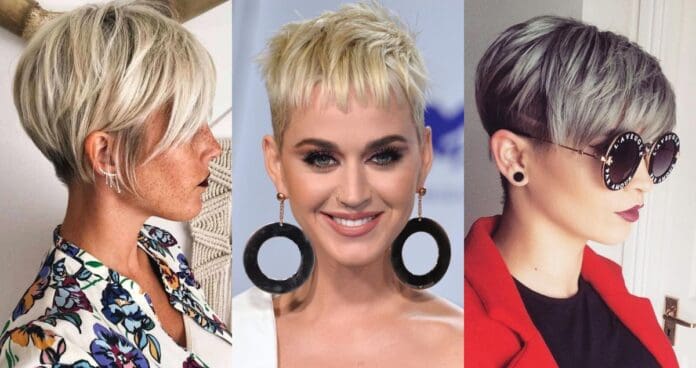 Confidence is key when rocking a pixie cut. Few hairstyles are as daring and expressive as this popular look. If your hairstyle needs a little change and you want to throw unconventional into your mane, check out all the reasons a pixie might be the best new style for you. Empower yourself with the following tips for a haircut that's hard to miss. Be careful though, once you go short, you may never gursulolita row it back. Short haircuts are trendy, feminine, and chic, there's no doubt about that. For that reason, our team has put together a list of our top pixie haircuts ideas for the unforgettable 2022. To take it up a notch, you can add some bright undertones, subtle balayage or neon streaks. Go for a bold new hairdo next time!
What Is a Pixie Cut?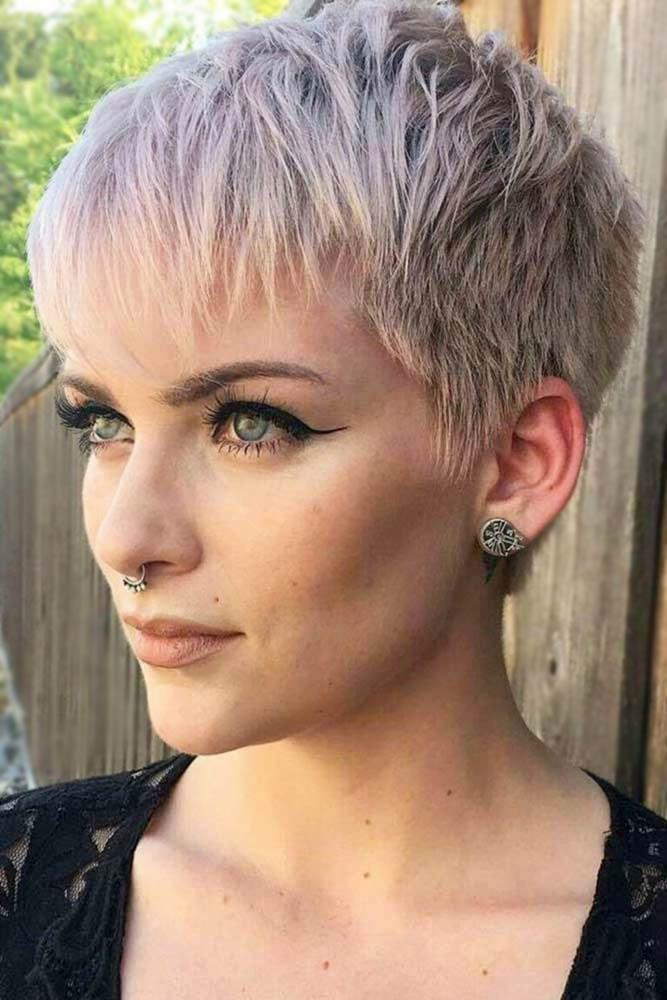 You'll know pixie cuts when you see them. This timeless short style has been worn for decades. From Twiggy in the 1960's, Winona Ryder back in the 80's, to Rhianna on the stage belting out Umbrella, pixie haircuts are hardly for the timid. Short pixie cuts have defining characteristics that still allow for variability. Cropped sides and back paired with a longer interior are the basic elements of a haircut, bangs being optional. Pixie cuts can flatter all types of facial shapes and features. If you have a heart face shape, square or an oval (which can typically wear any hair style), a pixie is a modern cut that can be worn one length or textured for a sexy, effortless style.
Pixie Haircut Benefits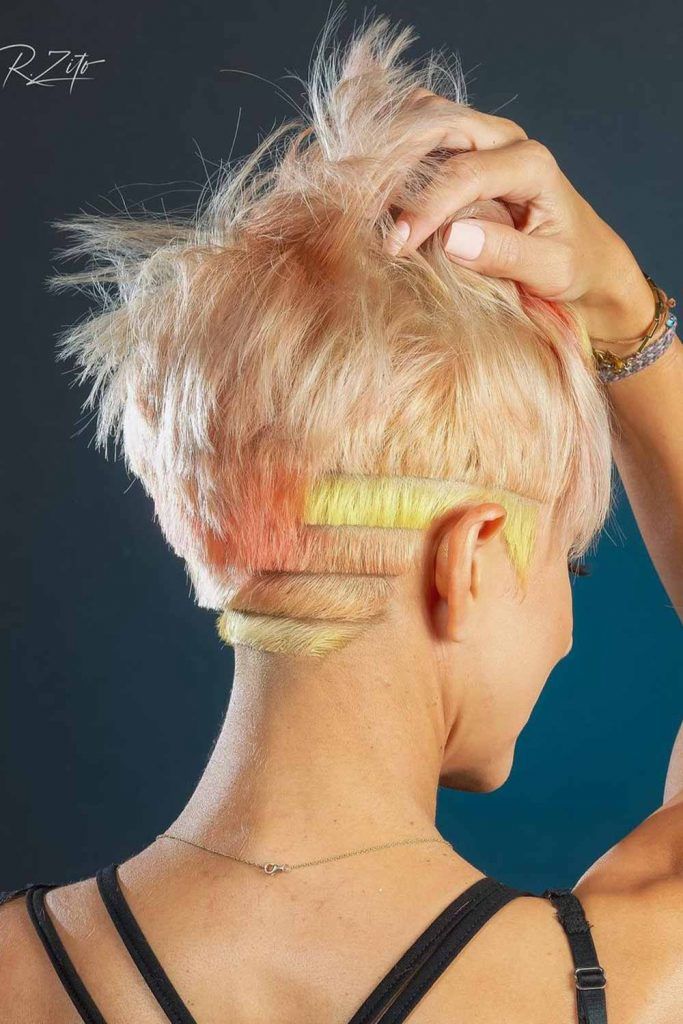 Approved Pixie Cut Looks (2022 Update)
If you need more inspiration, check out our pixie haircut gallery for looks that work just as well on the city streets as they do on the red carpet. Take your pixie from casual to formal and morph your look with accessories, styling products, and head-turning color. The following pixie styles prove just how versatile and fashionable short hair can be. Which is your favorite?
Shaggy Pixie Haircut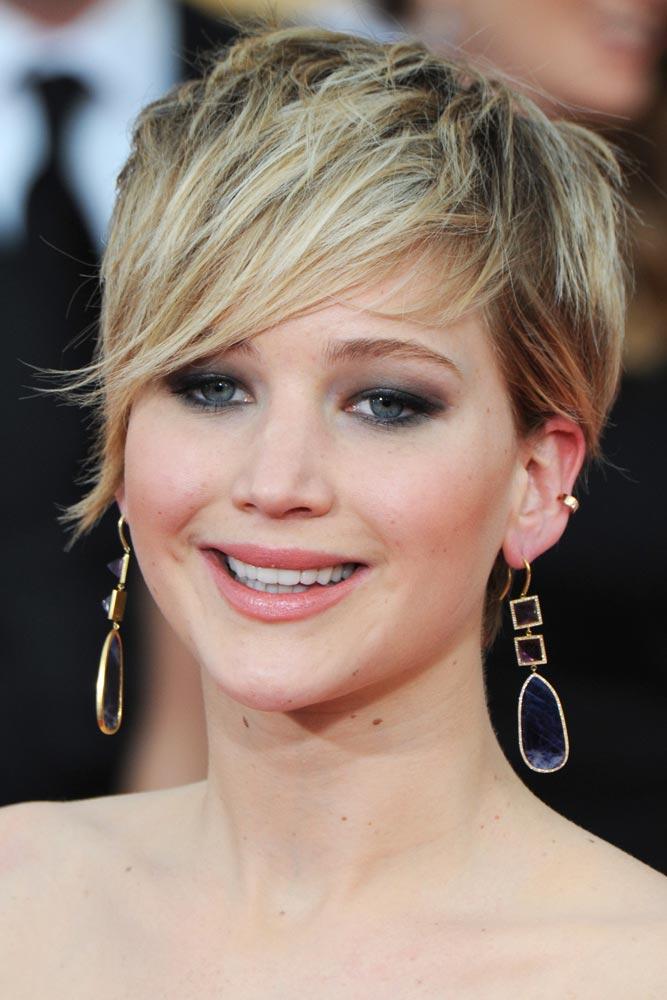 Who can impress us better than our favorite actresses? The transformation brought by Jennifer Lawrence is here to prove that pixies are worth giving a try. While most of her looks are primarily all about medium-to-long hairstyles, this bold move shows that short doesn't mean limitations.
Long Straight Side-Parted Pixie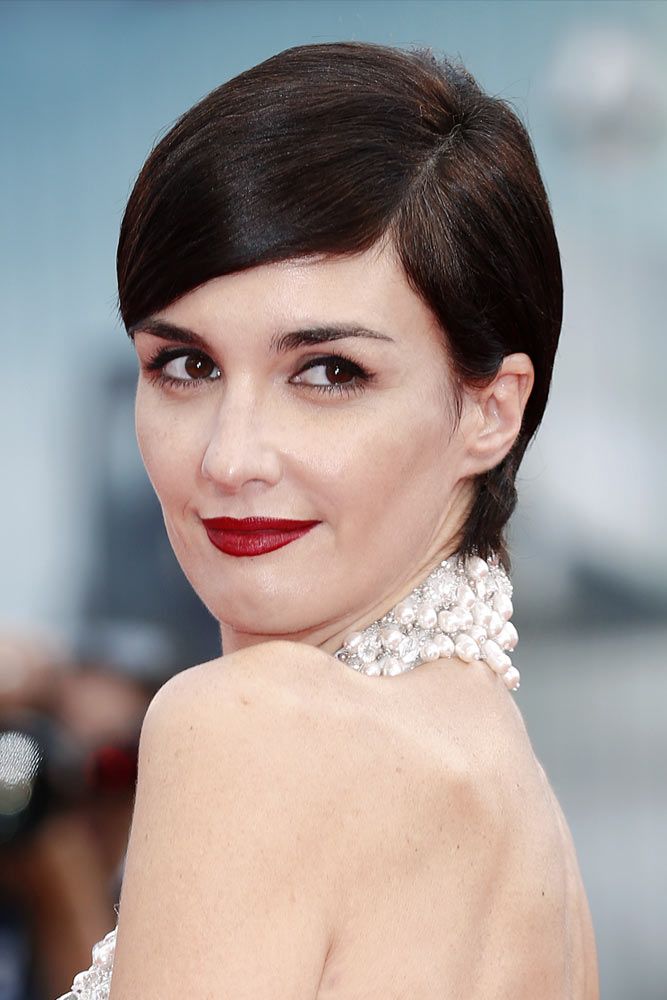 Who would've thought that Paz Vega would look that gorgeous without her enviable long mane? Yes, nothing can hide the real woman's charm. On the contrary, a pixie haircut opens up the best features while slightly hiding the flaws: her side-parted, long pixie haircut nicely accentuates her face shape, giving it a little framing touch.
Punky Pixie With Undercut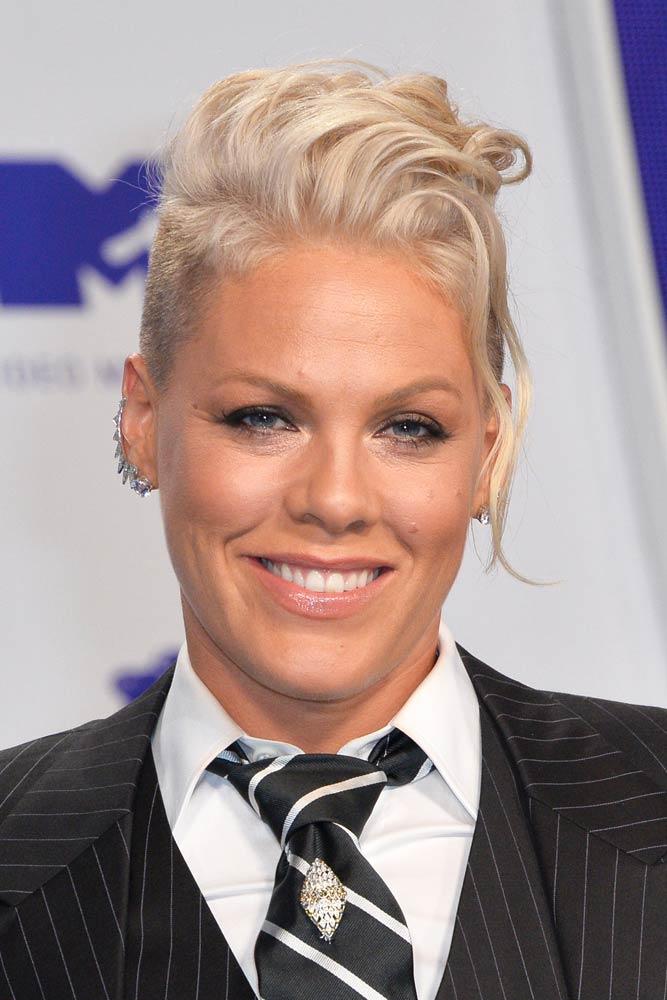 When it comes to punky celebrities, Pink is the very first and probably the brightest person that comes to our minds. Her I-don't-care pixie with an undercut and a very high top really expresses her personality, and the short sides help the style to keep up with the 'rebel' shape.
Short Layered Pixie With Baby Bangs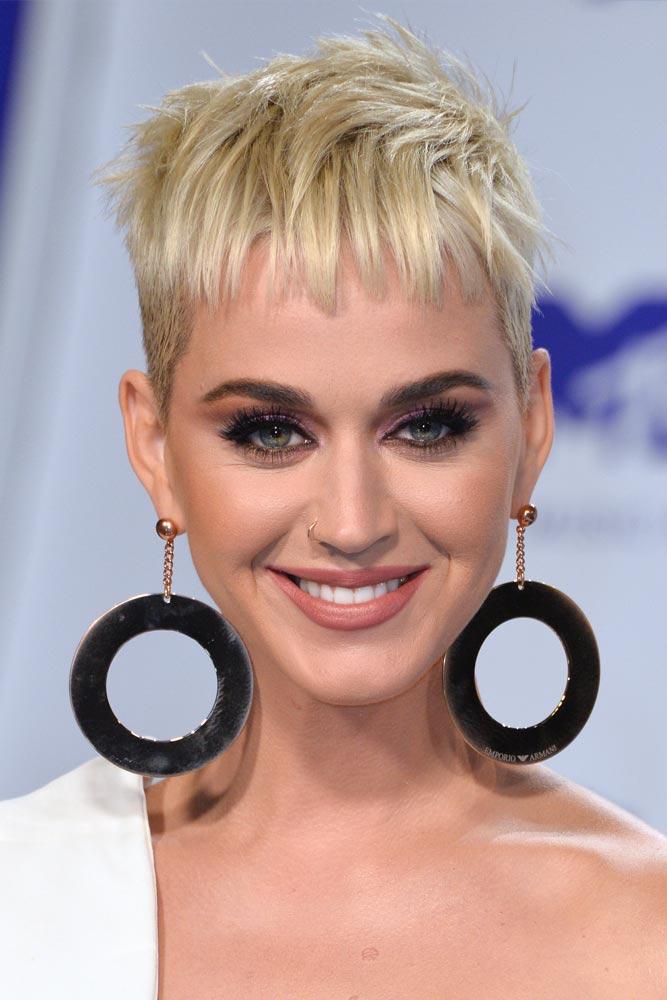 One day her hair is black and long, and the next day she turns the opposite direction. Katy Perry is unpredictable, and that's why we love her. And this daring but feminine pixie that fascinates with its layers and baby bangs are here to show that those who play around never lose.
Short, Sleek & Side-Parted Pixie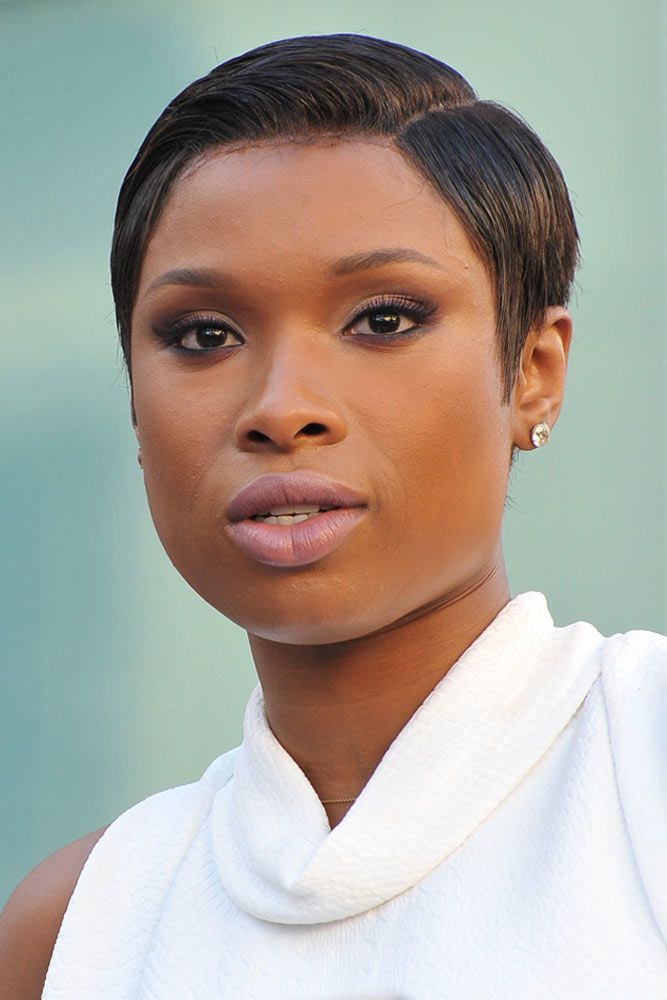 Even such a creative person like Jennifer Hudson decided to replace her posh and dramatic natural looks with a practical, minimalist pixie. Everything in this look is super easy and comfortable, yet, it gives a very refined and elegant character to her appearance.
Very Short And Edgy Pixie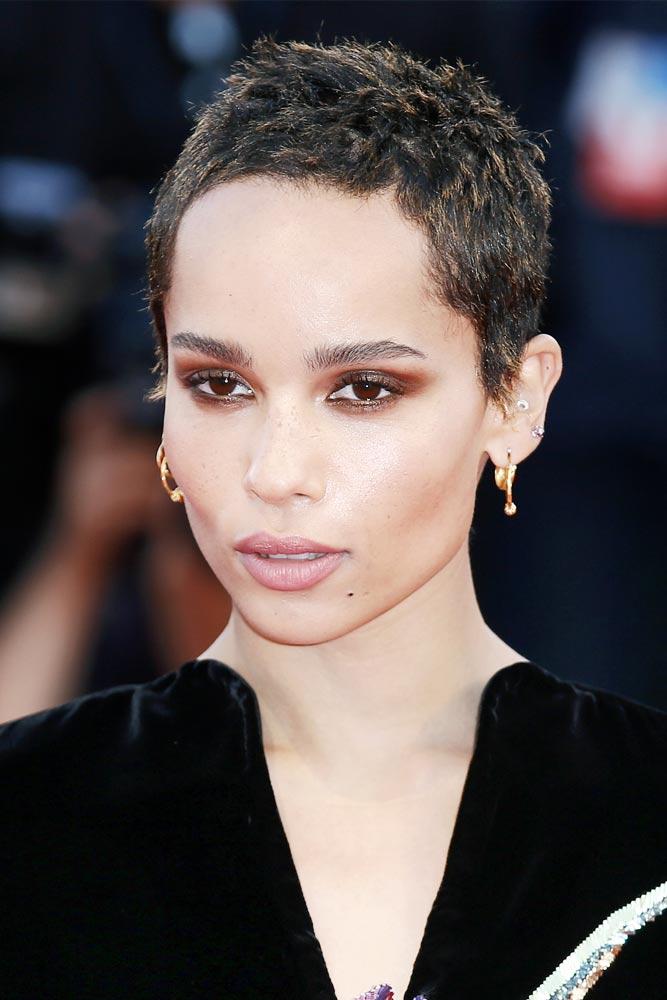 Zoe Kravitz is never afraid of experiments, and this time she decided to reveal her beauty through the charm of simplicity. Here, she chose a classic variation of the pixie cut and spiced it up with a lively texture to give a bit of an edge.
Short Dramatic Pixie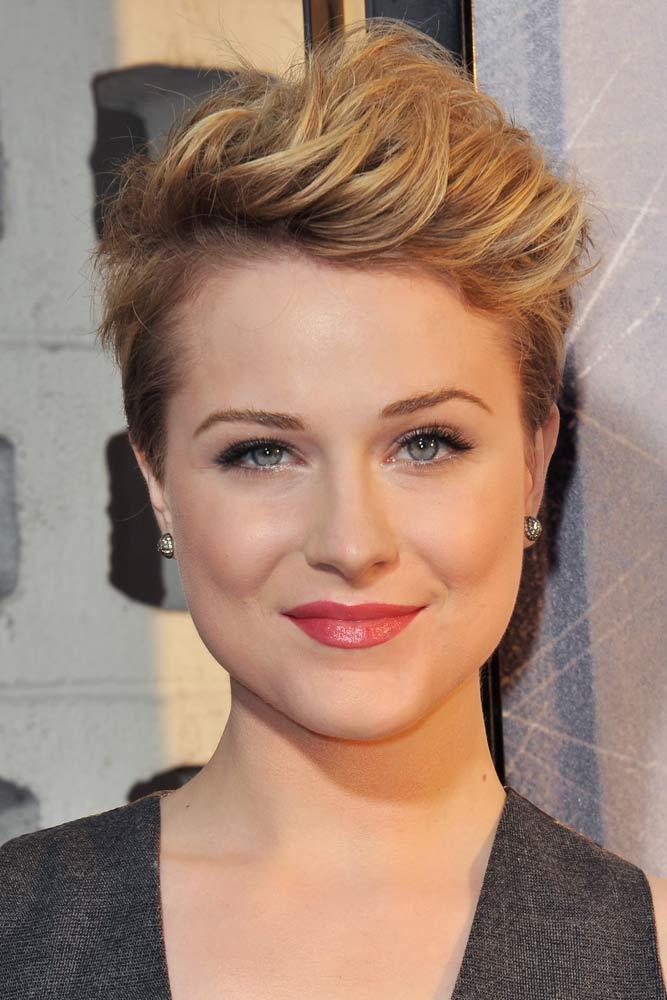 Evan Rachel Wood is also known for her style and hair transformations. It's hard to tell which of her sides prevail: the punky or elegant. But the thing we can tell for sure is that this volumetric, sassy pixie is the best cut to emphasize the playful mood.
Long, Choppy & Side-Parted Pixie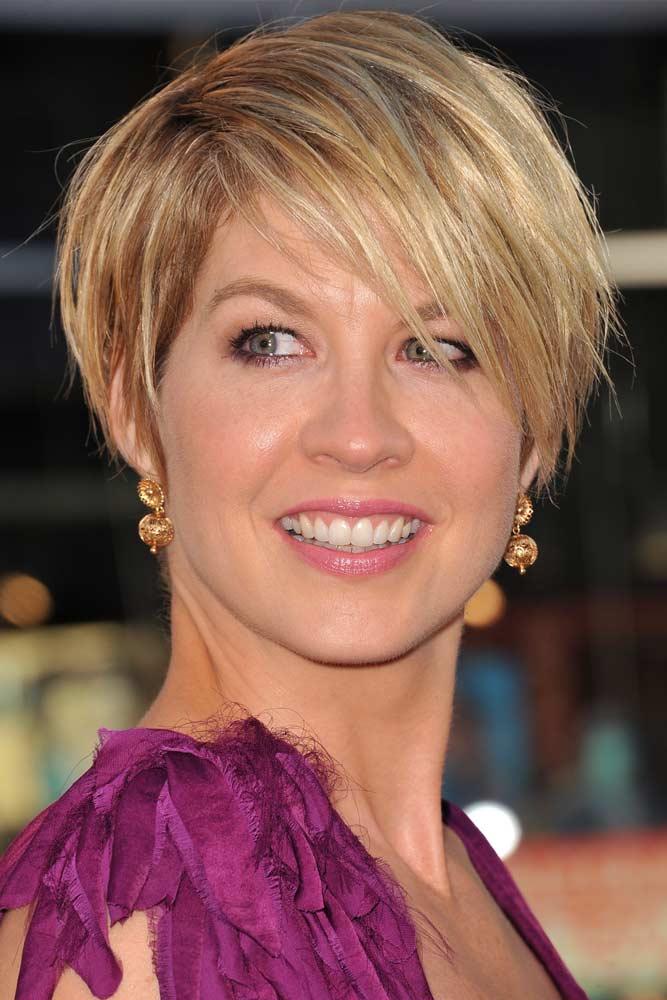 Jenna Elfman has been staying loyal to layers throughout her whole career. So no wonder her premiere short layered hair look features them! The slight front layers give more freedom for framing, enhancing the beautifying power of side parting.
Short Layered Pixie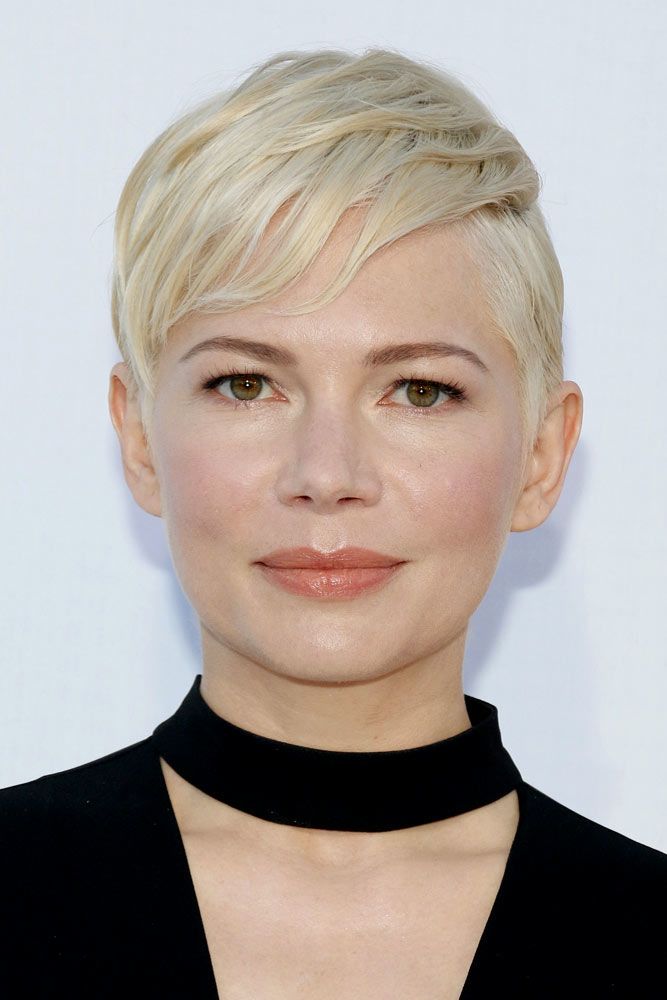 Most roles played by Michelle Williams are long-haired. Well, her recent premiere look is playing a brand new role. For this look, she opts for layers throughout the short pixie with side bang which gives her more styling flexibility.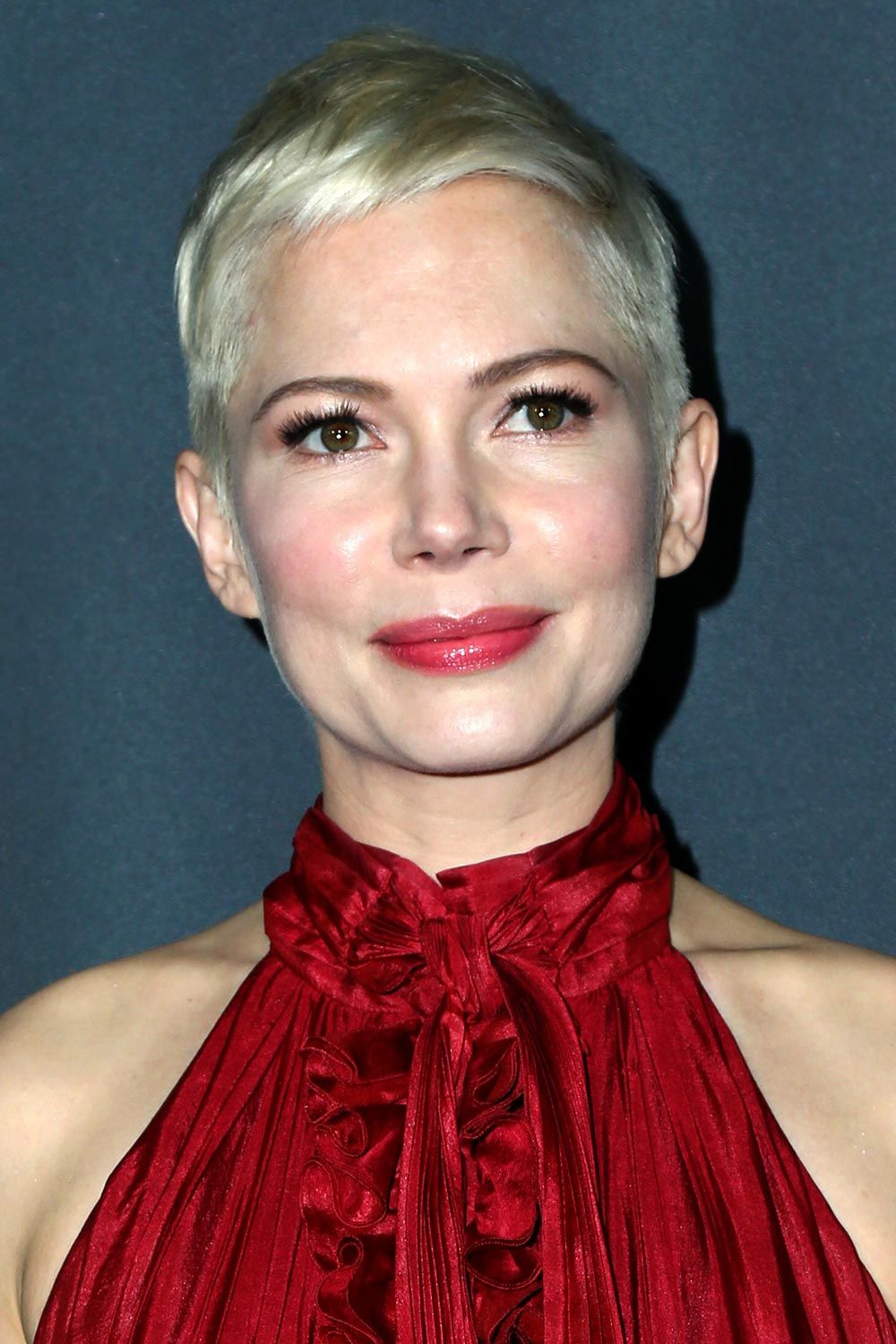 Pixie With Long Bang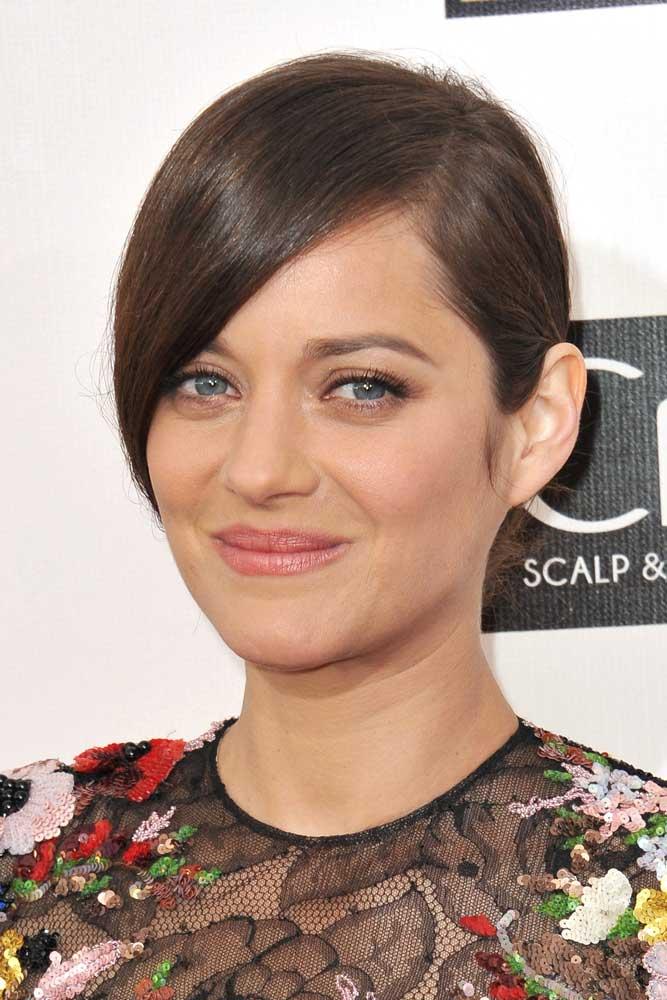 Since we are used to seeing Marion Cotillard with curly texture, she decided to show up with a different hair look. The best thing about this fringe haircut is that it gets the most out of her slim face, making it appear even sexier.
Classic Blonde Pixie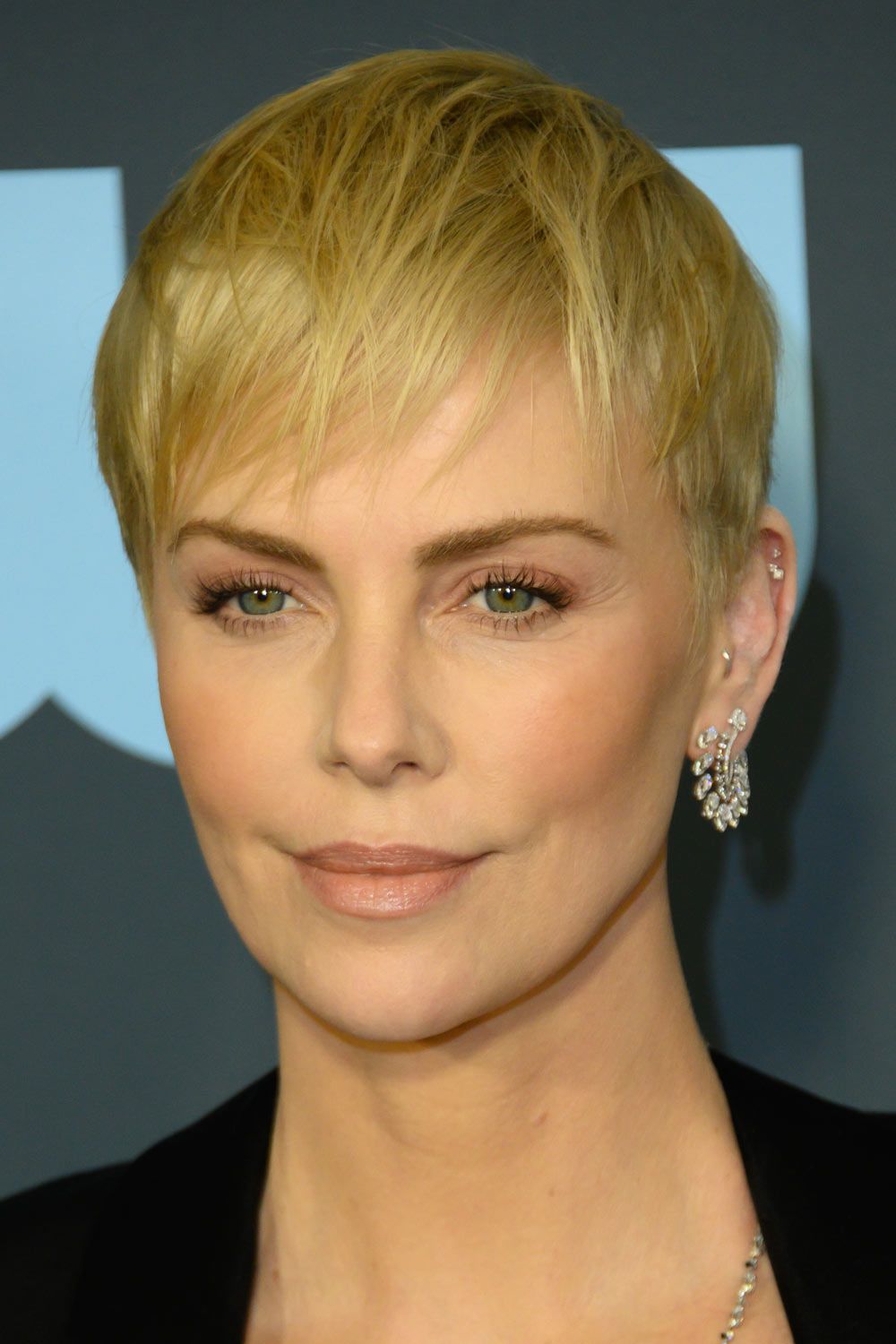 Charlize Theron is known for her thirst for experimentation. It seems that there is no character that she can't impersonate with all the natural professionalism possible. Her hairstyles have varied from luxurious long locks to short pixies. Look no more if you want to know how a classy pixie looks on a world-known celebrity!
Short Curly Pixie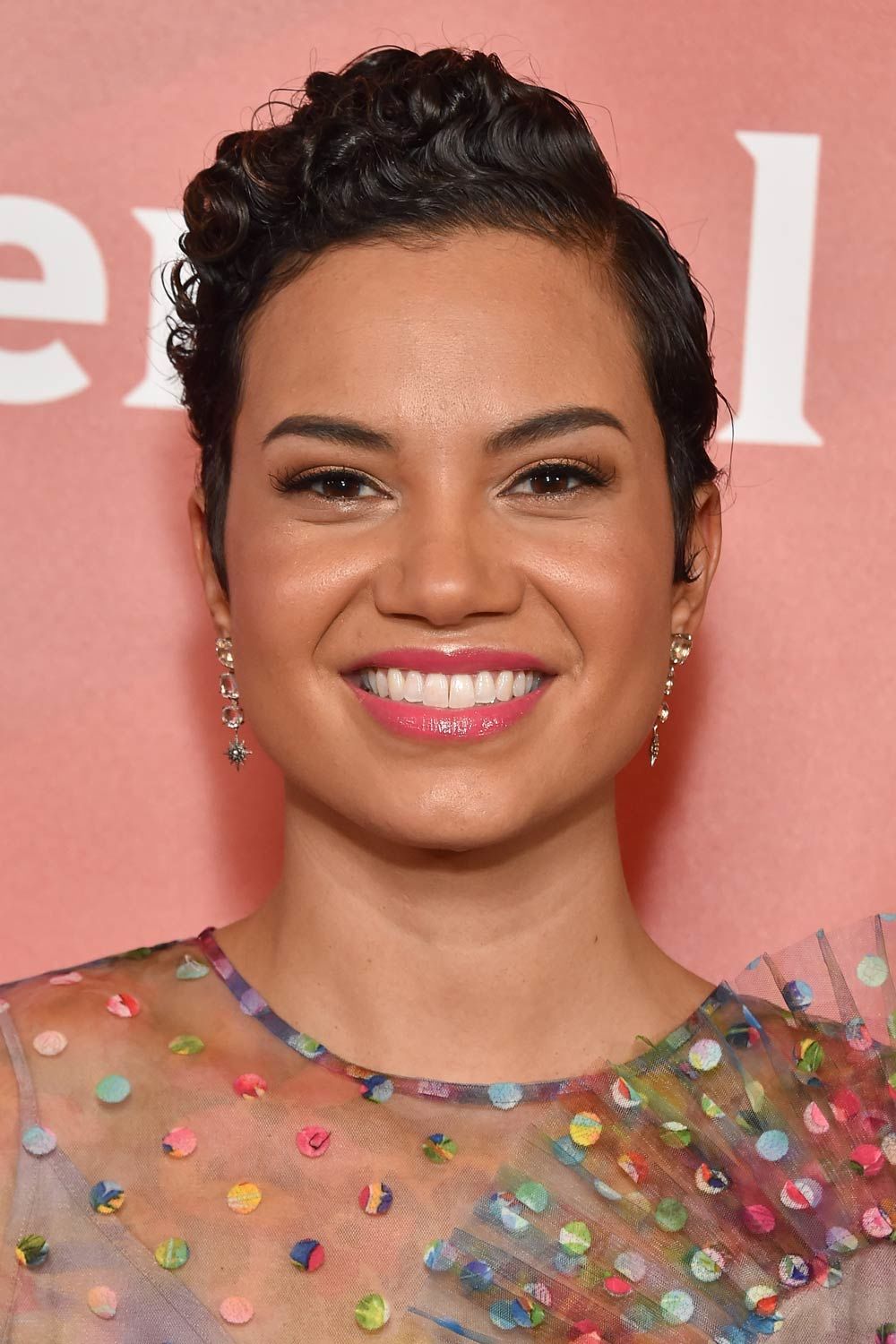 Once Michele Weaver decides to give up on her long mane, she does it with style. The short, swiped-back pixie does not lose its feminine toll on Michele. The wet curls seem to enhance that womanly nature the actress is known for. Besides, you should pay increased attention to how the cut complements her face shape. Simply marvelous!
Short Pixie Style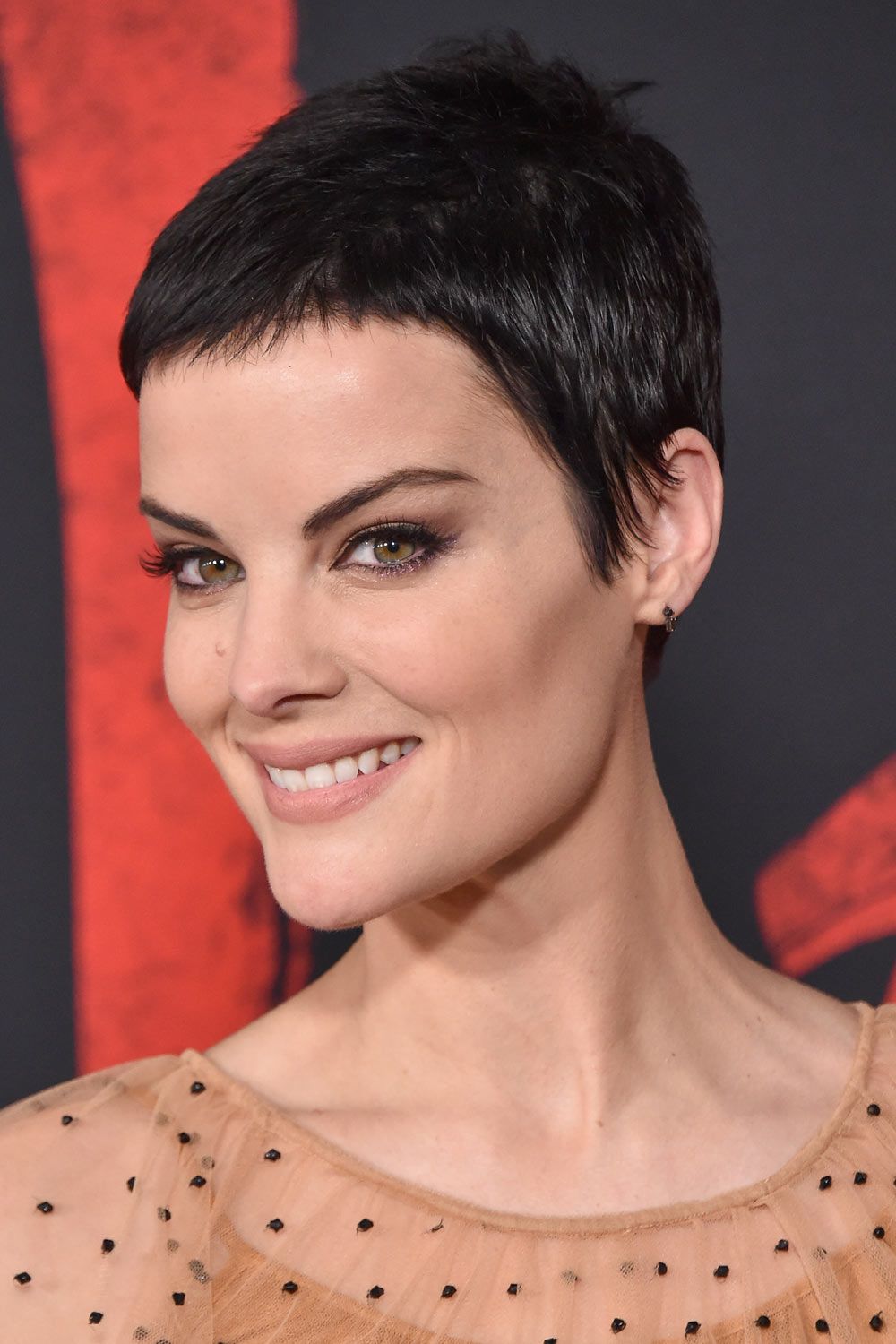 Strong but insanely beautiful Lady Sif looks nothing like Jaimie Alexander with a short pixie. Yet, the boldness that the style has encoded makes the actress look bold and independent. If these two features prevail in your personality, now you know the direction to follow when it comes to a new hairstyle.
Longer Pixie Cut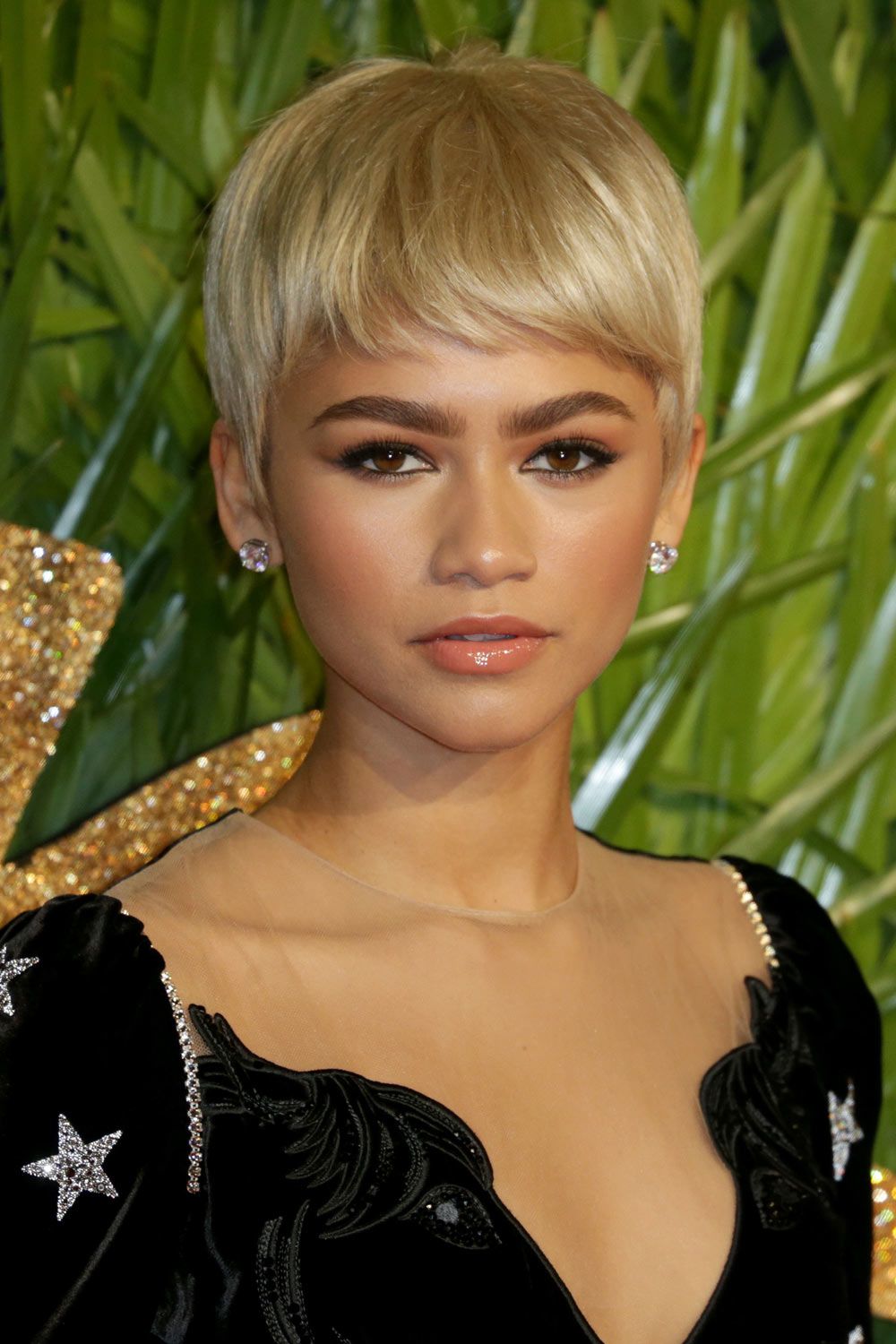 Zendaya is always different. However, for some time, we have known her by her outstanding chocolate strands. This is when she seems to let her alter ego out and become that femme fatale that no man can resist. A simple yet impressive platinum pixie with side-swept bangs brings all the attention to the eyes, and that is where the source of magic is.
Feathered Pixie Cut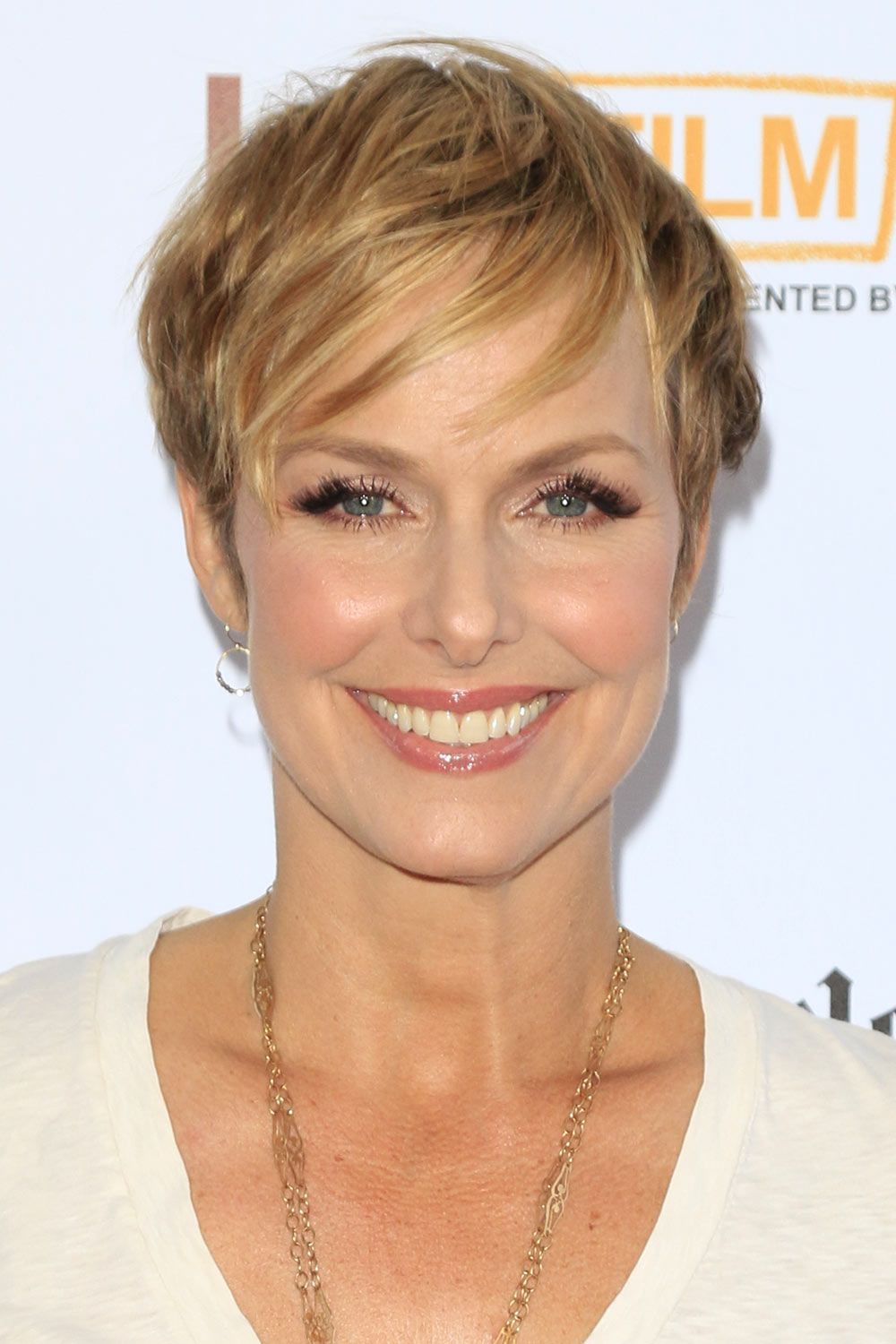 For the longest while, we all believed that a layered lob is that significant style that Melora Hardin preferred. Yet, there is no end to surprises that the woman can pull off on you, is there? A feathered pixie is light and stylish and compliments her smile tremendously. Pay attention to those outgrown roots that the actress sports. Simply gorgeous!
Short Pixie With Slighty Waves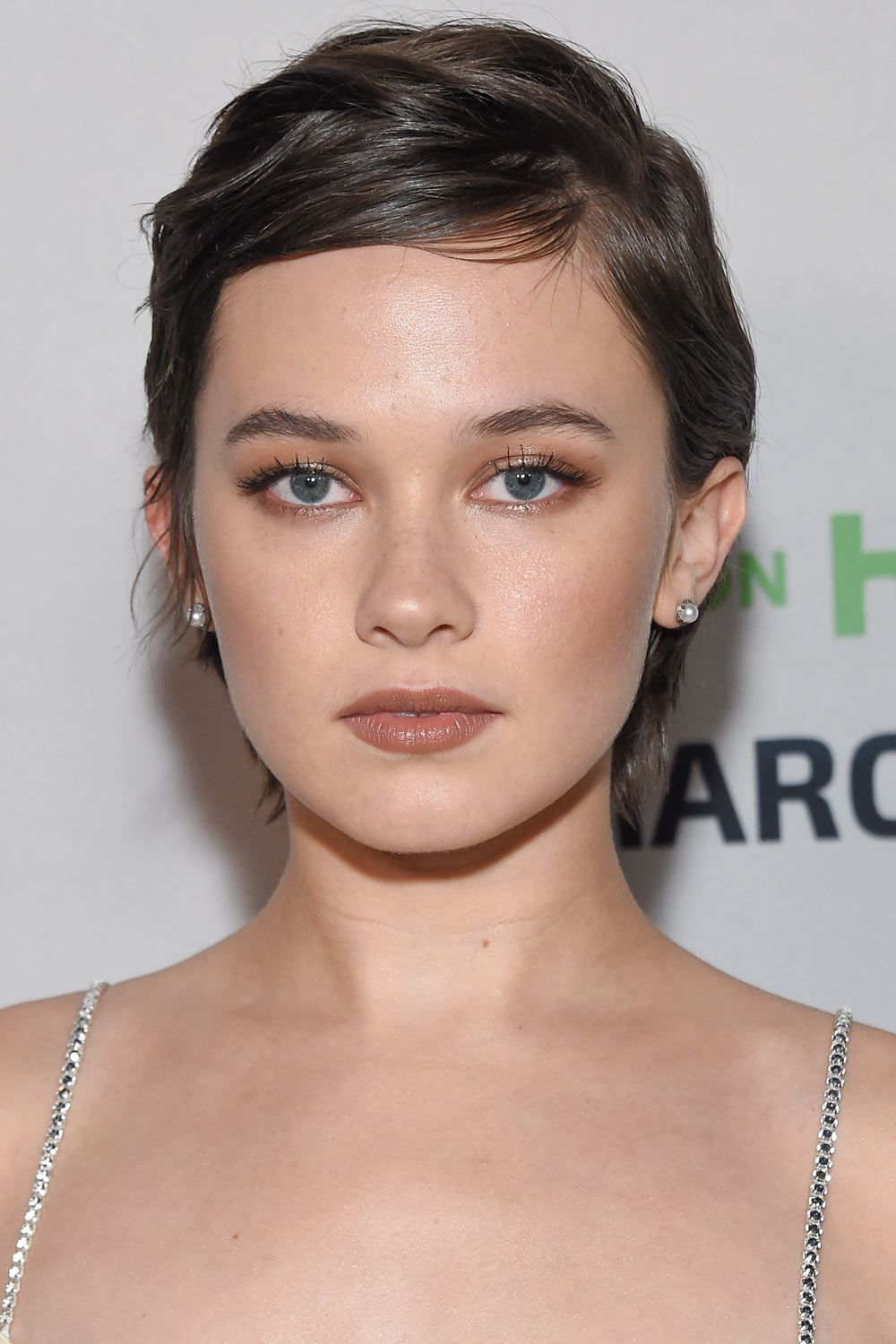 Cailee Spaeny proves that there are fewer boundaries to how you can style a short pixie. It takes a little styling product and effort to replicate these adorable light waves. However, the elegant vibe that style projects is difficult to miss. Pair the cut with barely-there makeup, and you will have no rivals!