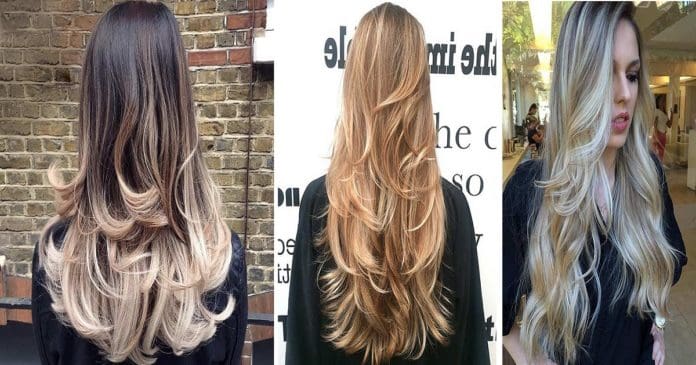 Hair can mean the world to us and it may take us a long time to find a style we love. Many of us have long, straight hair but want a change. Adding layers to your hair will not along change the style, keep the length but add volume and boost your fine strands. Long layered haircuts look dreamy and amazing. It is a simple hairstyle that every girl loves. If you have managed to get through the short stages of your hair and now have long, flowing hair, are you thinking of having layers?  Layers in long hair can make a huge change to your hair even though you will still have the length to play with. Opting for layers can reduce weight in your hair and this is ideal for thicker hair. You can have layers in curly or straight hair and we are here to show you.  Switch your hair up a little by adding layers.
We have chosen 18 eye-catching long layered haircuts for you to think about.  Enjoy and just remember you will still have the length, so don't be afraid to add layers to your hair.
1. LONG, LAYERED BLONDE HAIR
Long layered haircuts can pump up the volume and add movement to your hair.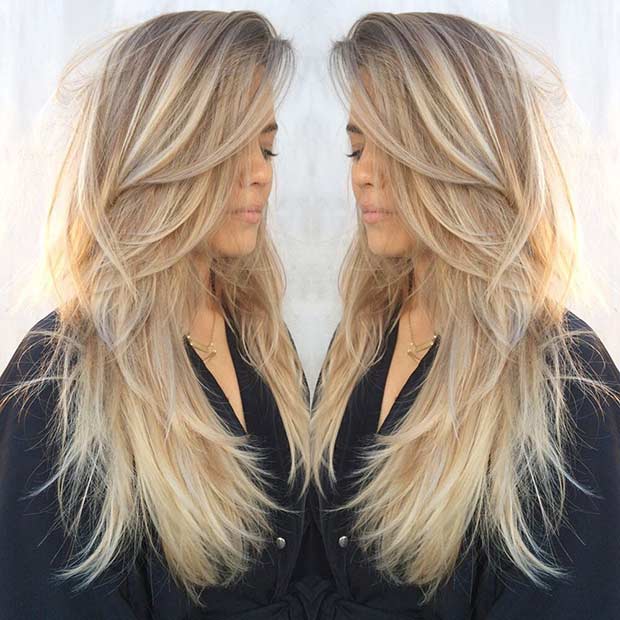 Instagram / riawnacapri
Adding layers to long, blonde hair looks stunning.  It is a versatile hairstyle and you can either wear your hair up or down.  The way you wear it is completely up to you and whatever you choose, your layers will look great!
2. WINDSWEPT LAYERS
Create a romantic feel with windswept layers.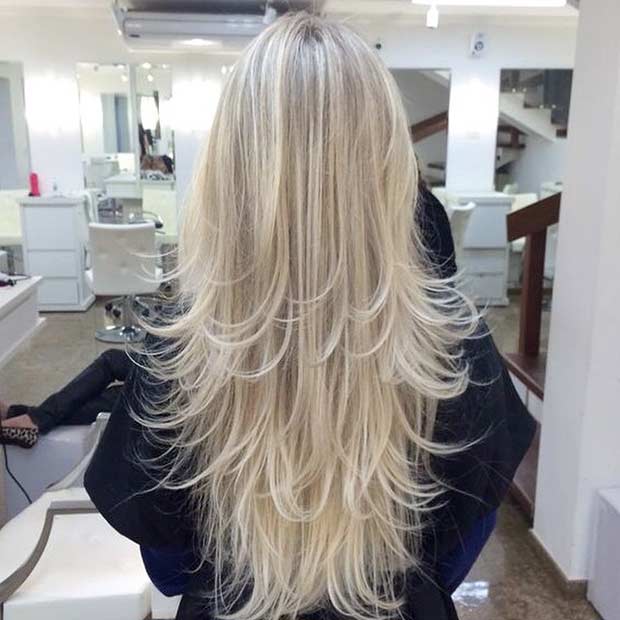 Instagram / mariohenriqueoficial
These windswept layers are fabulous for long hair.  They will release your inner Goddess and you will feel that there's a wind machine in front of you forming your gorgeous hair.  It is great for thin or thick hair. Windswept layers create a delicate and girly hairstyle, so go and rock your layers.
3. CURLY, HIGHLIGHTED LAYERS
Don't let anyone tell you that long layered haircuts look better on straight hair.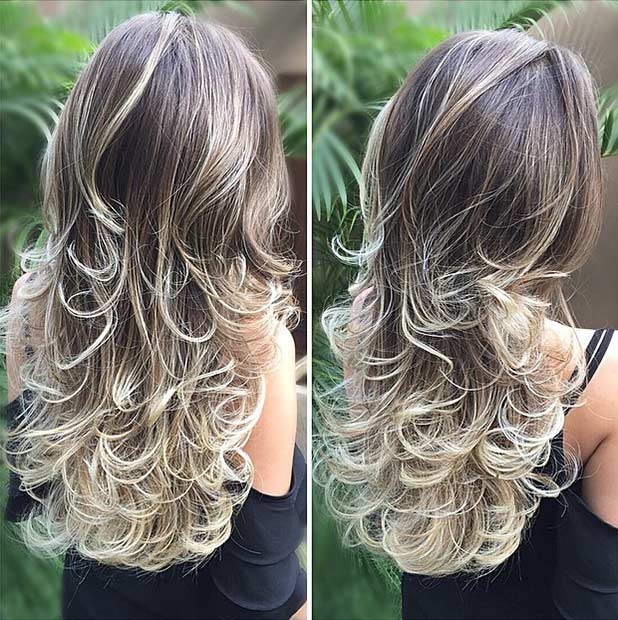 Instagram / rafaelbertolucci1
Have a look at this photo to show you that they look great!  The layers will form curly layers and will show off your hair even more so.  By adding highlights to the mix, the layers will stand out and shine. Keep the top of your hair a darker color for the contrast and the highlights will speak for themselves.
4. LONG LAYERED HAIRCUT FOR BRUNETTES
Are you a brunette or are thinking of dyeing your hair brown?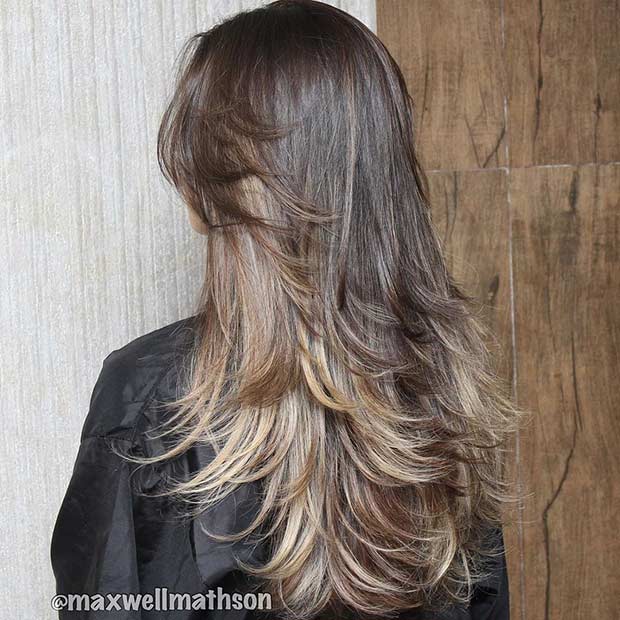 Instagram / maxwellmathson
This is a great color for long hair and layers.  The front layers will frame your face and the back just looks incredible from all angles.  If you do choose this style, keep your hair looking shiny and healthy by using a color-treated shampoo and conditioner.
5. Long Layered Haircuts + BLONDE OMBRE
What a perfect match!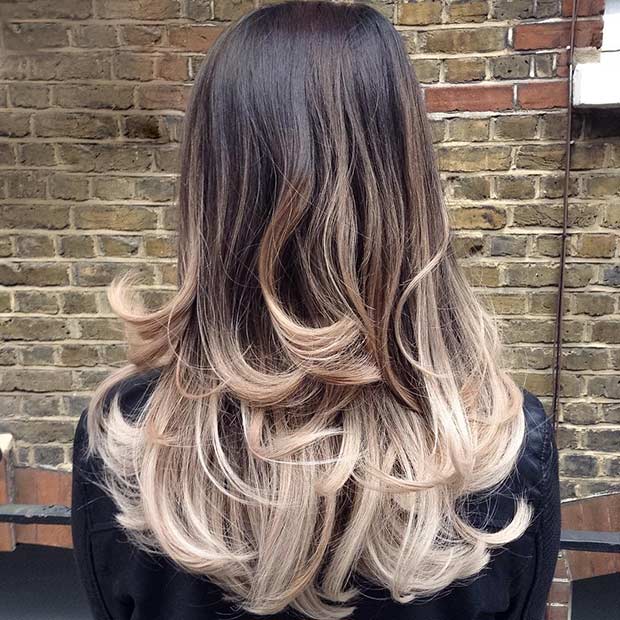 Instagram / billicurrie
Layers and blonde ombre highlights are a fashionista's dream!  The blonde ombre highlights will show off the layers and compliment your hairstyle.  This style looks amazing down, as you can see from the photo above but it also looks amazing tied back.  The highlights really do stand out.
6. CHOPPY LONG LAYERED HAIRCUT
If you have thin hair, you can add layers to instantly boost the energy.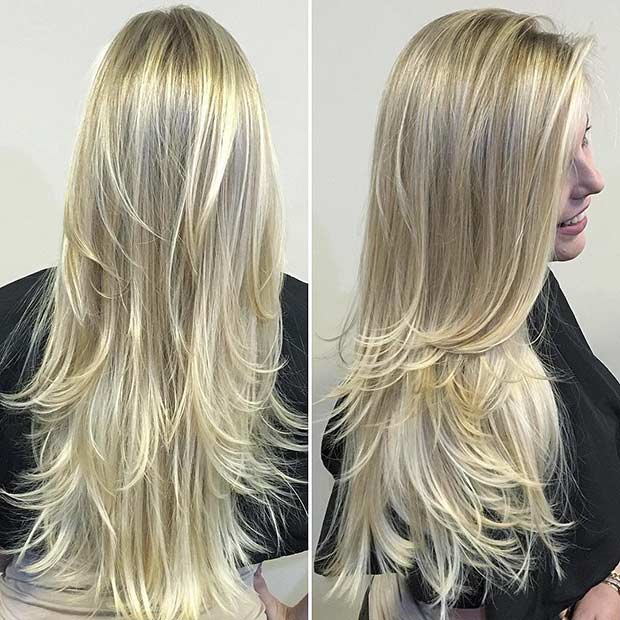 Instagram / rafaelbertolucci1
It will leave your hair looking healthy and fabulous.  Choppy layers will create gorgeous views from all angles.  This is one of a hairstylists favorite hairstyle to do at the moment.  It has an edgy and rocker chick vibe.