7. BLONDE AND BRAIDED
Let's cool things down a little with this icy blonde. This brunette beauty has a warmer blonde shade that goes into an ice tone. The shorter hair and ombre make this one stylish hairdo. The braided style is a great way to give your ombre a trendy and edgy vibe.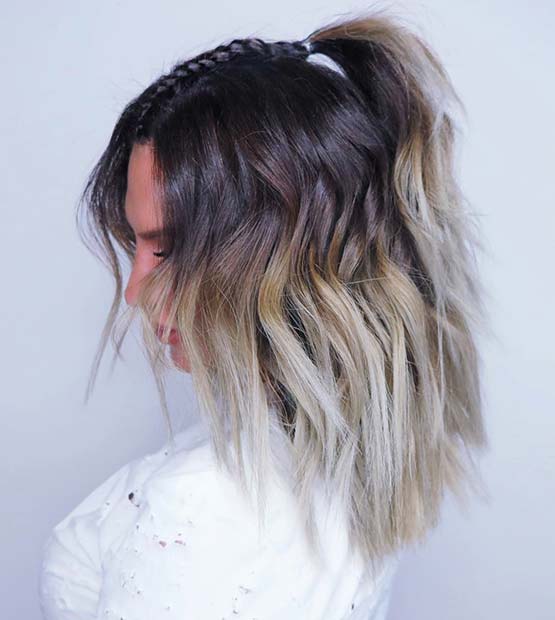 Source: @anggalinetti
8. TRENDY SHORT HAIR
Short bobs and lobs are favourite styles. Choosing shorter hair and adding some ombre gives it a unique edge, that will make you stand out from the crowd. Ombre can be created with endless shades so each one looks different. This one was created with a dark caramel tone and the finished hair looks trendy and chic. For a must have hairstyle think about something like this.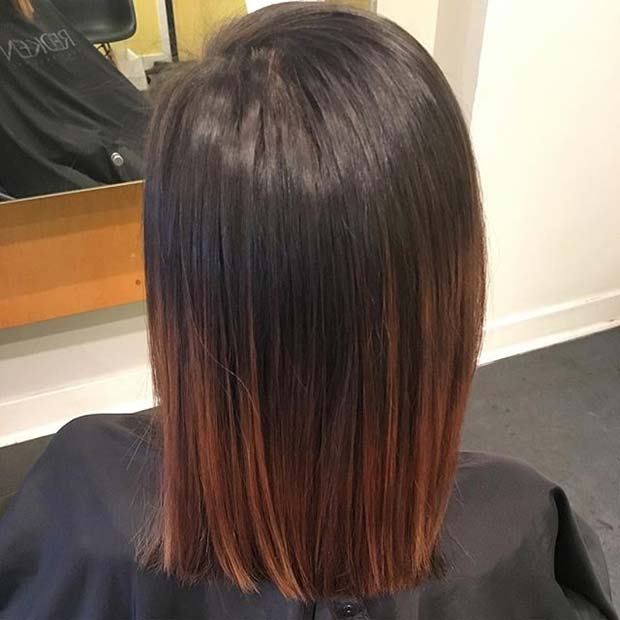 Source: @beautybyjacquid
9. COOL OCEAN OMBRE
Here is an ombre color that is cool in more ways than one. It features a beautiful ocean shade that gives the hair a tropical vibe, perfect for summer. Not only that, blue is a must have for the next few seasons making it bang on trend. If you're looking for something bold and statement making, consider choosing blue.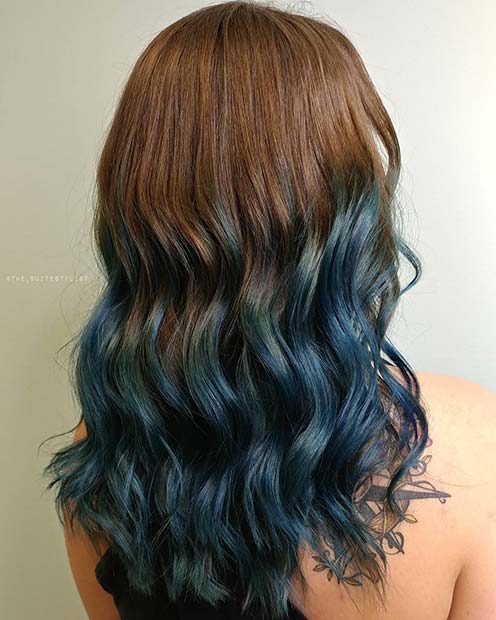 Source: @the_suitestylist
10. BRONDE
Our next pick has been described as bronde. You might be thinking what's that? Well bronde is a clever way to combine blonde and brown to give the hair a natural and sun kissed look. This hairstyle has taken color to the next level by adding in some ombre. The combo of bronde and light ombre create a stunning hairdo perfect for summer.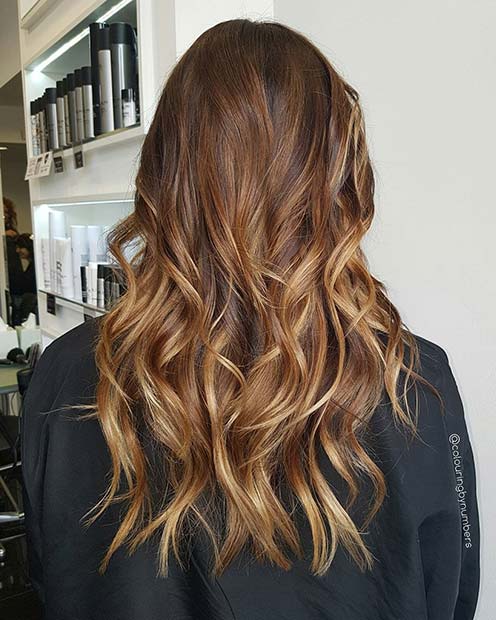 Source: @colouringbynumbers
11. OMBRE WAVES
Have dark hair but want the summer beach waves? Then you need to check out this style. You get the best of both with this hairdo. The top of the hair is dark and rich and the color at the bottom is light and summery. The beach waves finish off the ombre beautifully. A style like this would be perfect for a spring/summer makeover.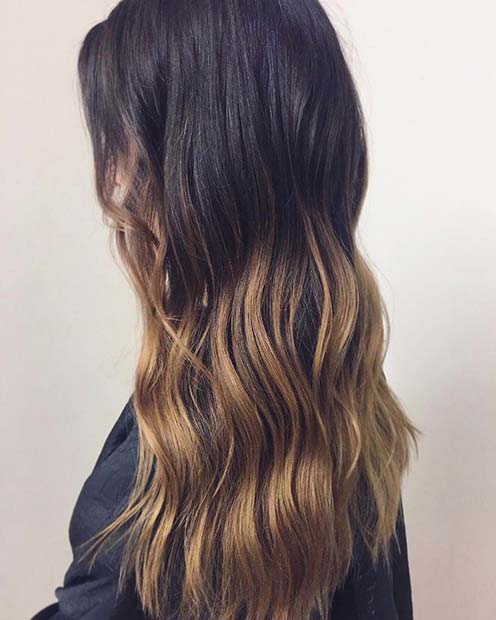 Source: @albionhousechepstow
12. SILVERY COLOR
Silvery tones have become a huge trend. Many celebrities have rocked all different shades. Today we have a very light blonde that almost looks silver. It has been used to create an edgy and cool hairdo. An ombre like this for the trendsetters. The cute bun is also a gorgeous way to style!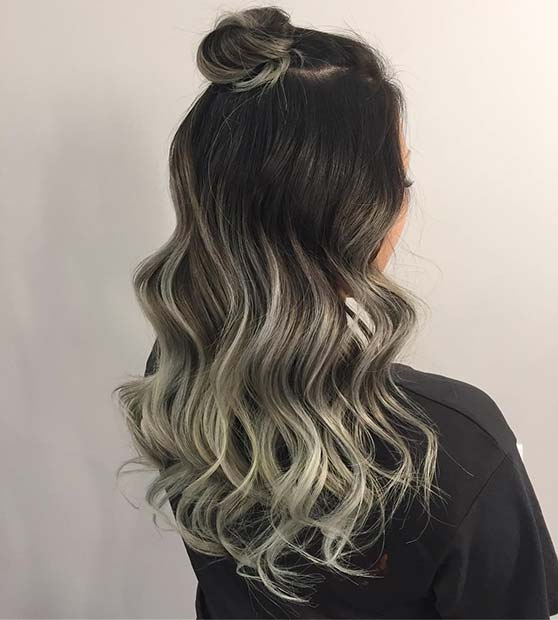 Source: @hairbyjodie780