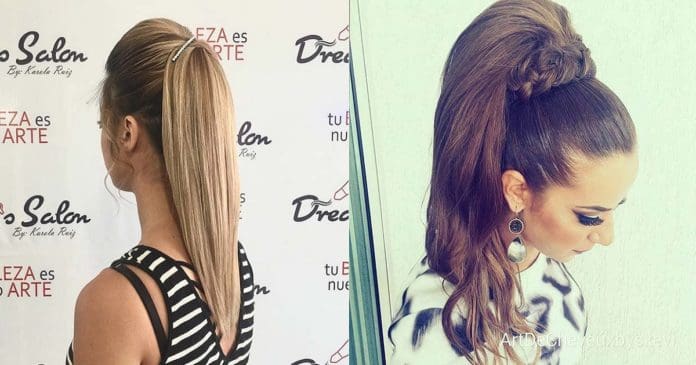 Ponytails can be thought of as a casual style. However, ponytails can be styled into beautiful hairdos. Not only can you wear a ponytail for any occasion but these hairstyles are also great for the summer. You can look stylish and keep cool at the same time. We have found 18 elegant ponytail hairstyles that would be perfect for a party, wedding and more.
1. ELEGANT PONYTAIL WITH WAVES
First up we have this stunning low ponytail. The hair is wavy and has a wraparound of hair where the hair tie is. A hairstyle like this will wow for any occasion. Pair with bold makeup for a night out and with soft makeup for a special occasion like a wedding. This hairstyle would also look beautiful with straight hair too.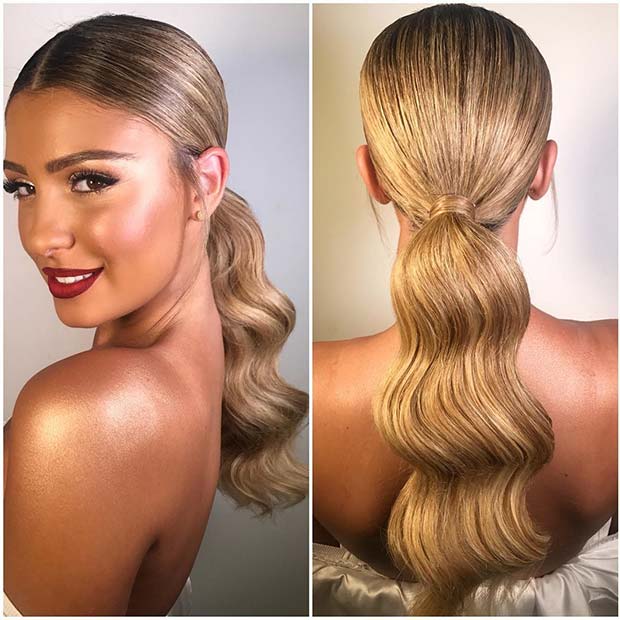 2. PONYTAIL UPDO
Next, we have a very elegant ponytail that is sleek and straight. It has been placed high on the head and has the volume at the top. It has been finished off beautifully with a sparkly accessory. You could choose any accessory for this style. To make it extra glam you could even add in some curls.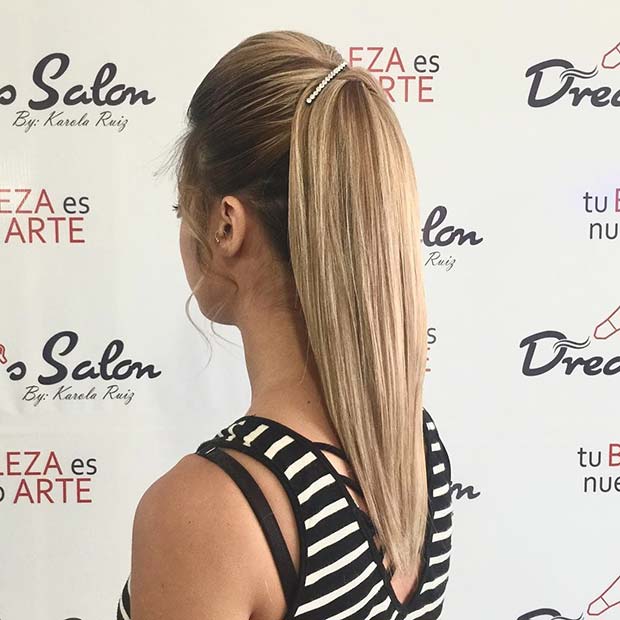 3. SHORT CURLY PONYTAIL
Looking for a bridesmaid style or prom style? Then this could be for you. Our next pick features a cute and curly short ponytail. It has been finished off with some dainty flowers. Something like this would be perfect for a special occasion. It is also great for the ladies with short hair as updos can be tricky. Wear with or without the accessory.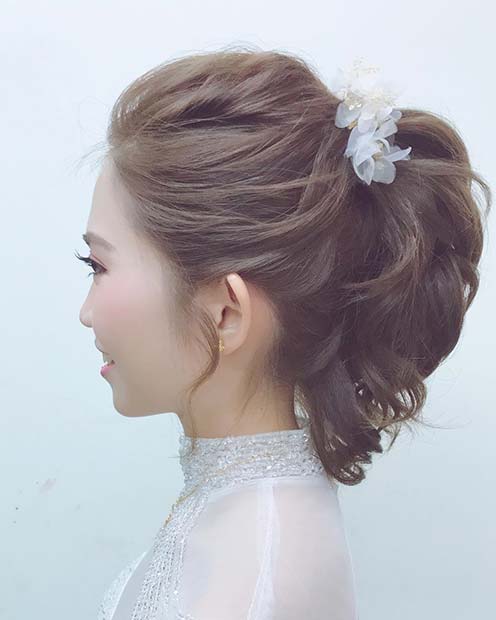 Want a style that is a little funkier? Then you might like this next style. It features a trendy fishtail braid with a wraparound. This style could be worn for any occasion. Something like is both causal and but can be dressed up to. You could recreate this look or just use the fishtail braid idea.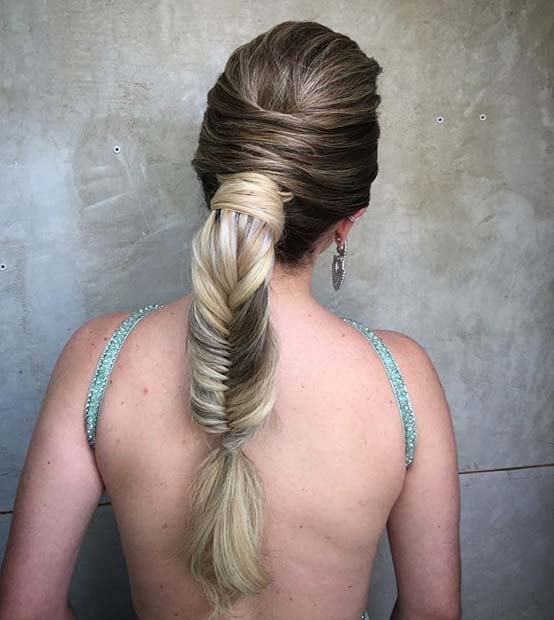 5. PRETTY WRAP AROUND PONYTAIL
Our next pick is pretty and simple. It features a lightly curled ponytail with a wraparound. You could recreate this style as it is or maybe add more curls. It would also look beautiful with straight hair to. We love that it doesn't look too complicated it is just subtle elegance.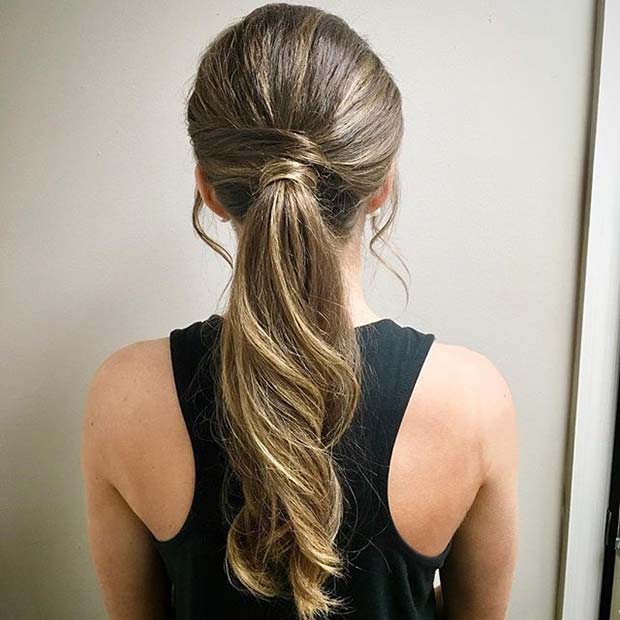 6. ACCESSORIZED PONYTAIL
Ponytails can be jazzed up with accessories. This ponytail with volume would look stylish as it is but the added accessory just steps up the style game. We love the simple but statement-making design. You could add a funky accessory to your ponytail. It is an easy way to refresh your style for a low cost.