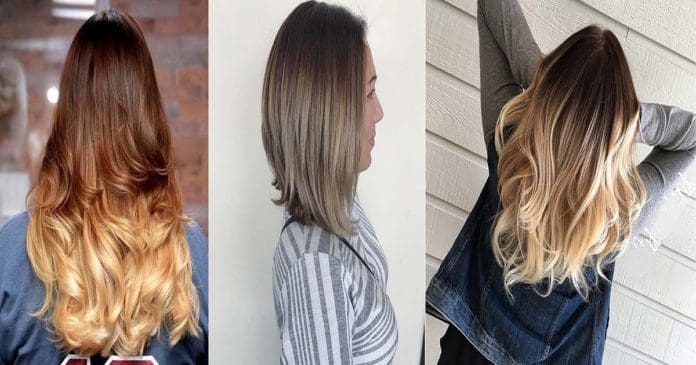 Today we are talking about hair styling for the brunette beauties. We have a selection of 18 must-see ombre hair ideas. There is something for everyone from summer blonde to vibrant flashes of color. These hairstyles will create a trendy statement. So, take a look and get inspired ready for your next hair salon appointment.
1. BLONDE OMBRE
Blonde is an ombre favorite. During the spring and summer, brunettes might want to give their hair a light lift. Adding blonde ombre is the perfect way to do it. You get a fresh makeover, brighter hair and you can keep your darker color. There are many different shades, a very light-toned blonde would be a trendy choice.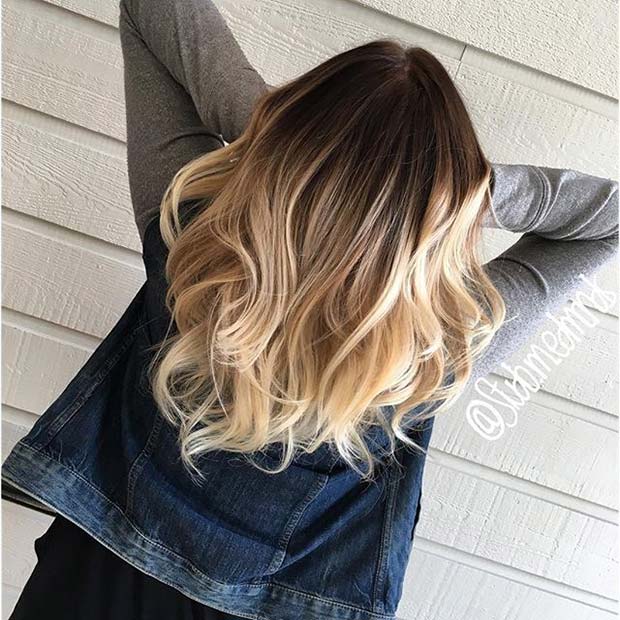 2. DARK CURLS
If you're looking for something subtler try a dark ombre. Ombre doesn't have to be a light and vibrant color. You could take inspiration from this and go for brown shades. You get the style but the tones used are closer to your natural hair. Perfect if you want to refresh your look.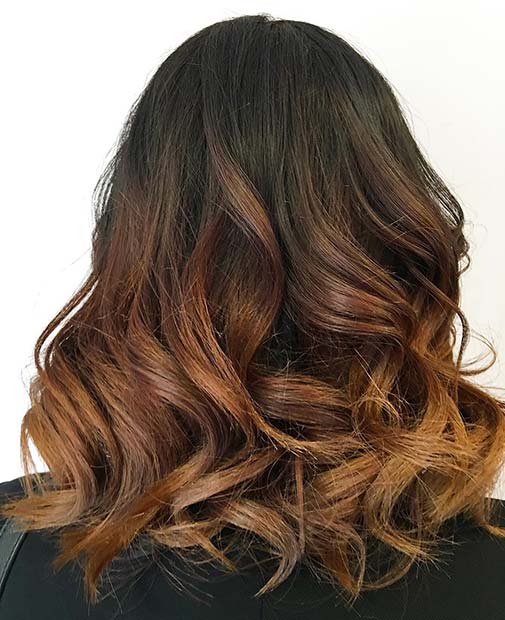 3. BOLD COLOR
Want to make a statement this season? Then check out this vibrant hairdo. The ombre was created with red, orange and coral colors which look fabulous. It is a beautiful way to add a splash of color to your brunette locks. Hair like this suits the fun summer vibe.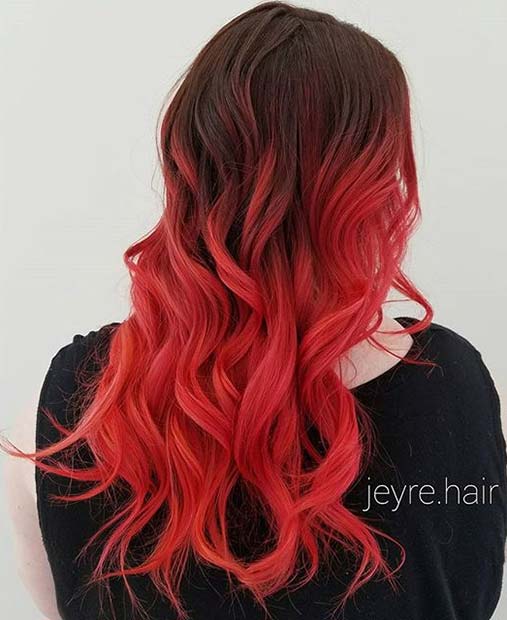 4. WARM BLONDE
Our next style features very dark chocolate hair with a warm blonde ombre. This color combination has rich tones and creates a stunning finished result. Hairstyles like this shows how beautifully dark and light colors complement each other. It's perfect if you don't want a very light blonde.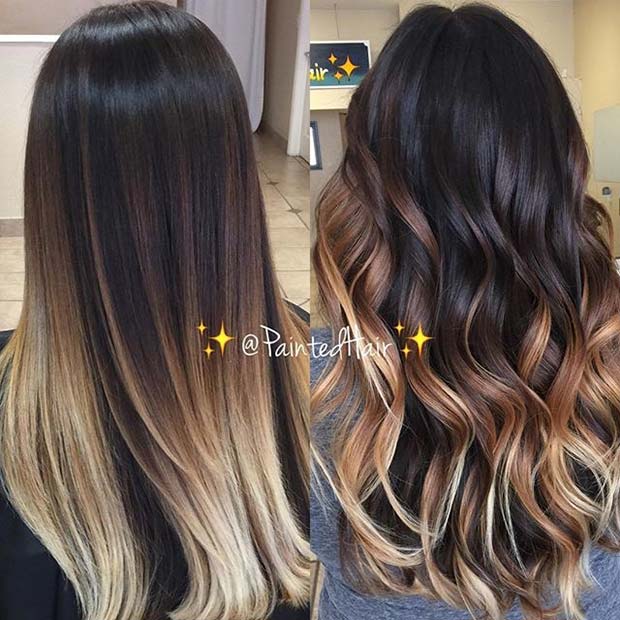 5. RASPBERRY OMBRE
Ombre doesn't have to be one color, you can have a multi tone style. This style features vibrant raspberry and caramel shades. We love this combo because it's unique and bold. Raspberry would be a trendy choice this season. You could create a multi tone look with any of your favourite colors.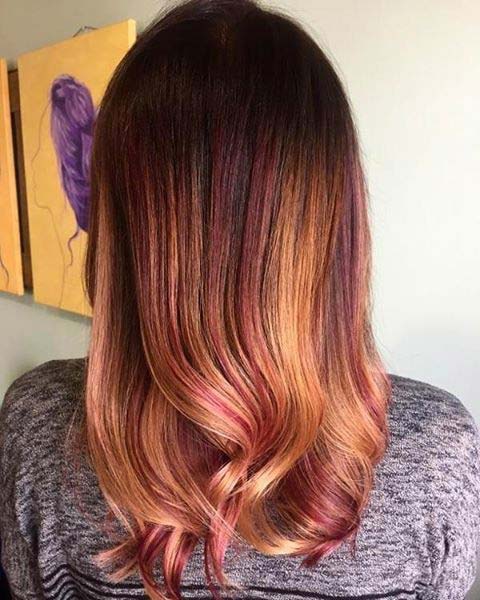 6. CARAMEL
If you like the caramel shade then check out this style. Here is a how to add the caramel color in a subtler way. It is darker and closer to the brunette root shade. Bold isn't for everyone but that doesn't mean you can have the ombre look. A color like this is perfect for giving your hair a lift.