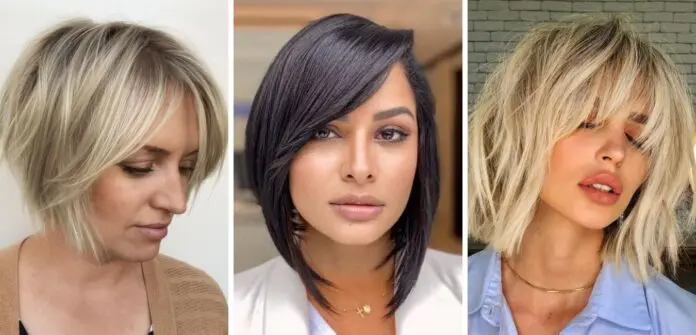 Feathered bangs has been an absolute favorite among women of all ages and the best match for a feather haircut for many seasons already. If you have just decided to cut one, you will be surprised to know how many types of bangs you can choose from. This ultimate guide with the 20 best ideas on how to style feathered bangs will help you know what fringe will suit your face shape and your hairstyle most! Sporting feathered bangs is a great way to look fabulous while spending little time on styling. Unlike thick, full fringes, they do not draw too much focus but freshen up the overall image. Feathery bangs are a great addition to haircuts of different lengths, going especially well with cheeky short bobs, layered shoulder-length haircuts and pixie cuts that are all the rage right now. If you still hesitate if you should get a feather cut bangs, know that you don't need to commit to the same look, as there are many bangs styling tips that allow creating a different image every time. For example, you can blow-dry your bangs to be peppy, braid it, pin it up or even gel it back.
#1: Feathered Bangs with a Textured Bob
Women with long faces should better avoid short bangs and hairstyles with slicked-back hair, sticking to elongated, oblique bangs. See how this beveled feathered front bangs with lightened ends makes the image softer and visually widens the face.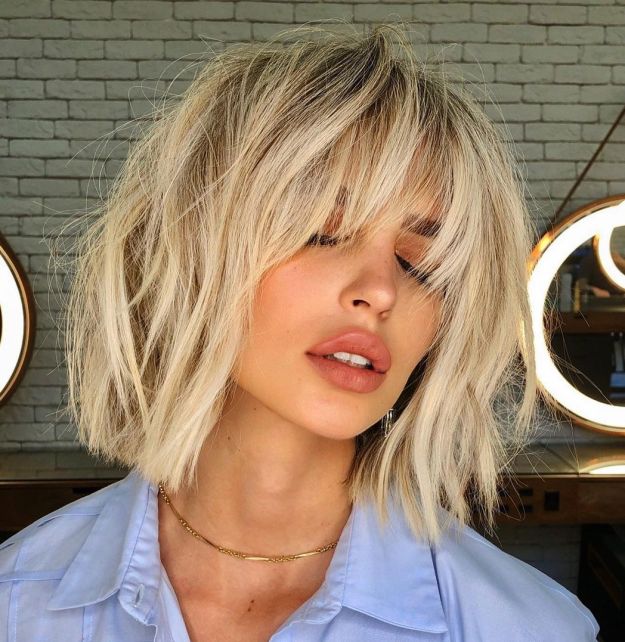 #2: Feathered Bangs with Bright Highlights
Feathered side bangs are versatile and suit all complexions, regardless of the shape of the face. The length of the strands plays an important role here though. Oblique bangs are a good choice if you want to hide imperfect hairline or wrinkles or correct facial disproportions, like heavy eyebrows or a low forehead.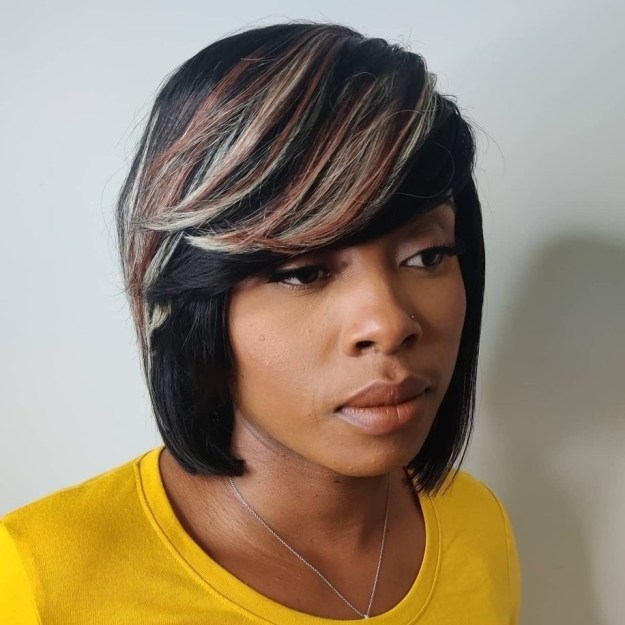 #3: Feathery Bangs with a Shaggy Pixie
Graduated bangs are most often used in a variety of cascading and layered hairstyles, including bob cuts. See how great this style can be for naturally wavy or curly hair with bangs!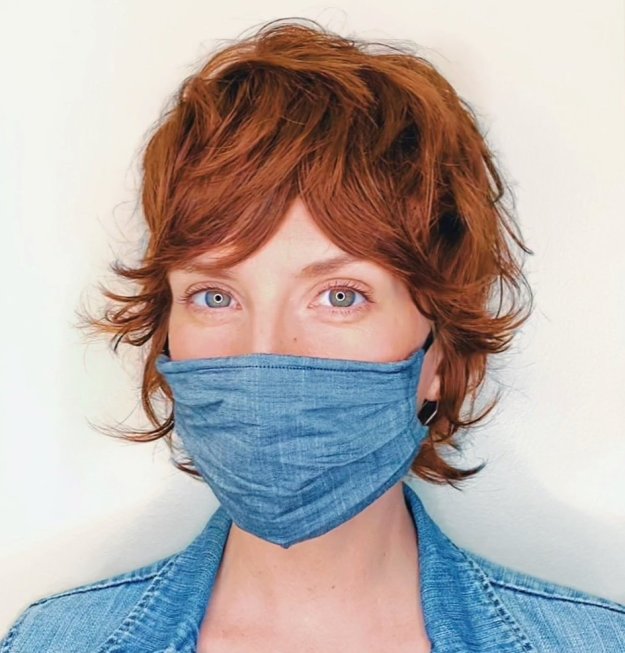 #4: Side-Swept Feathered Bangs
The timeless lob hairstyle with bangs will suit almost any girl! Ask your hairstylist for a bangs style that will make an organic whole with your 'do. For example, if you have a natural middle parting, it is better to go for the bangs parted in the middle too.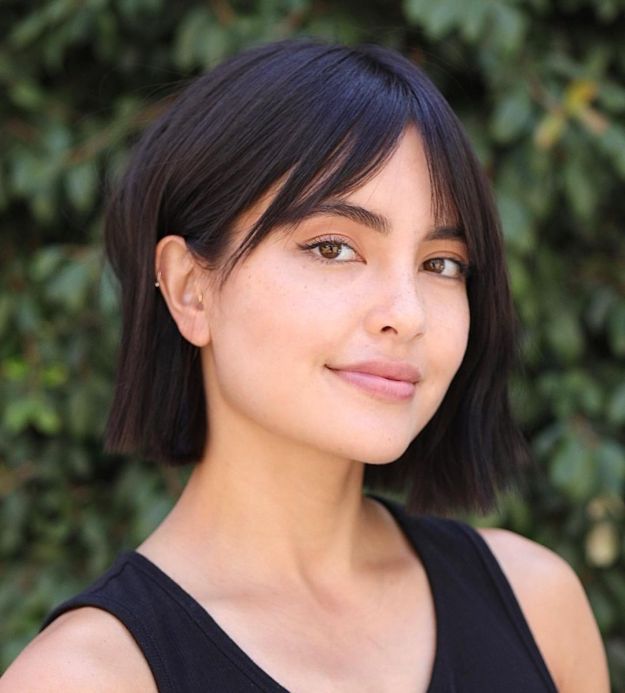 #5: Long Feathered Bangs with Inverted Bob
Such an extravagant haircut with the volume on top and short back of the head looks very glamorous with see-through feathered bangs. More volume on the sides of the bangs will help hide the cheeks and even signs of aging.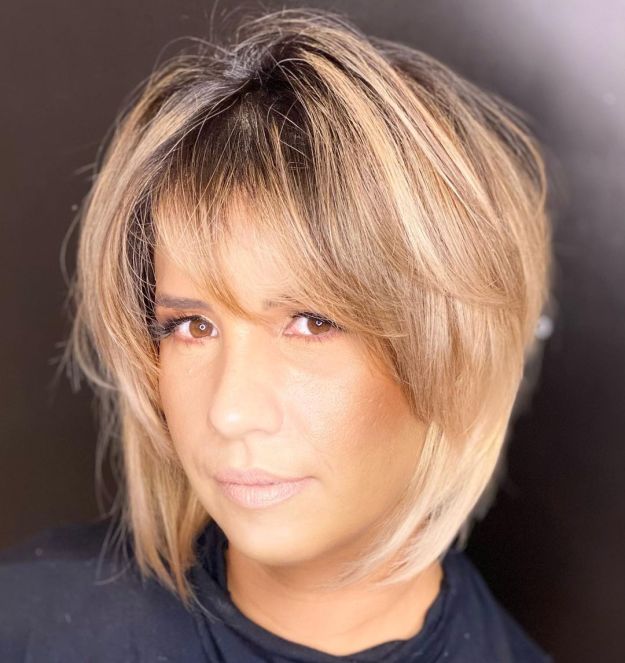 #6: Short Layered Bob with Feathered Bangs
Long bangs are the easiest to style, especially if you choose trendy, ragged, and creatively "casual" bangs. By the way, this hairstyle is a must-try for thin hair that usually requires additional volume.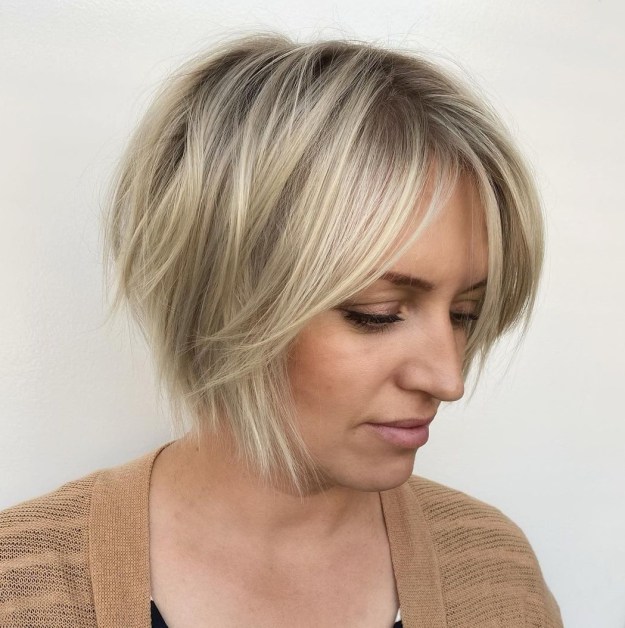 #7: Oblique Feathered Bangs and a Pixie Cut
Straight or oblique, feathered bangs will go well with any pixie. Torn bangs will smooth out the sharp proportions and angles. At the same time, they will add a daring and sexy hint to the whole look. So don't hesitate — feathered bangs go amazing with short hair, and pixie cuts with bangs is definitely a trendy choice!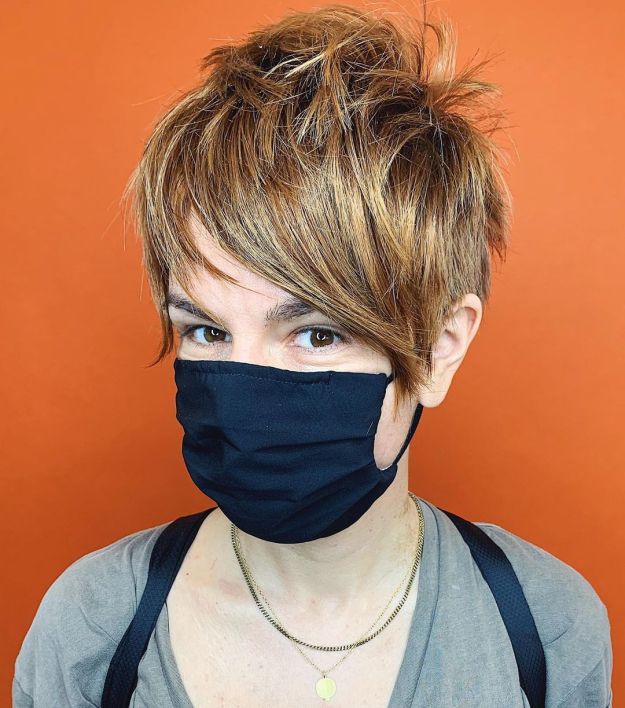 #8: Elongated Feathered Bangs with Edgy Mob
A mullet lob with layered feathered bangs is perfect for anyone who wants to get a slightly grungy look yet add weightlessness to thick strands. Gradually cut strands with the shortest ones on the back of the head and the longest ones on the temple area create a good overall balance in combination with asymmetrical feathered bangs.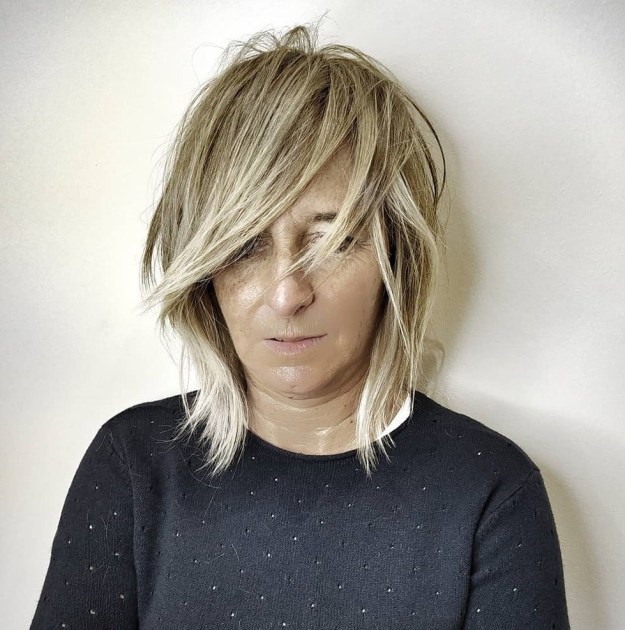 #9: Asymmetrical Copper Feathered Bangs
Feathered bangs are the elements that allow creating unique looks for common haircuts. See how long feather cut bangs swept to one side is an excellent addition to short, cut to the maximum, hair on the back of the head, which elegantly opens the neck. Subtle highlights add texture and volume to the fringe and the overall hairstyle.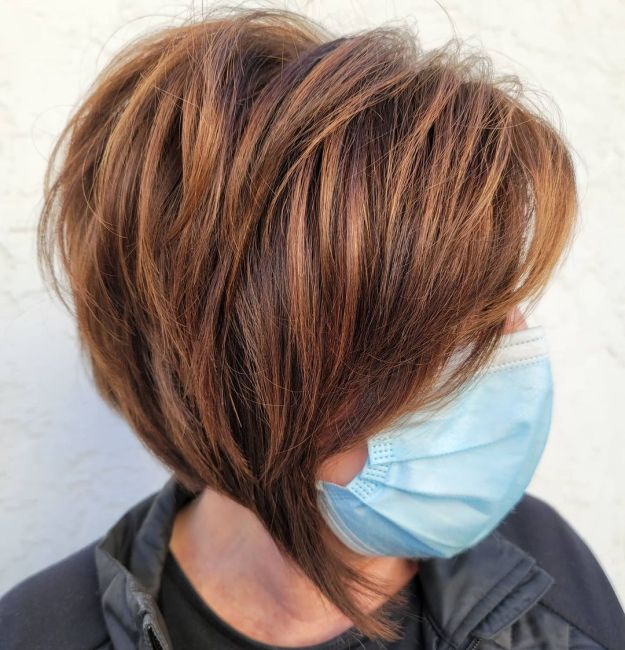 #10: Elegant Feathered Undercut Pixie
The trend for pixies was set decades ago, and each season short hairstyles gain new and bigger waves of popularity. Pixie undercut with feathered bangs is a chic and sexy hairstyle for anyone who loves short hair and wants to go from punk rock to classic with a few simple styling tricks. Slightly highlighted bangs with dark undercut will emphasize the shape and beauty of the hairstyle.