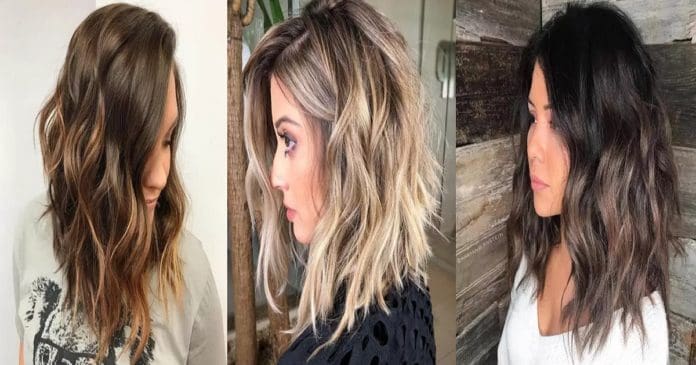 Women with thick curly hair often complain that their curls are difficult to style and resort to flat ironing as the only salvation from disobedient curls. But why not to use the special qualities of your hair structure to your own benefit? You only need to choose the right thick wavy hair, and your curls are going to look superb! Curly hair adds notes of playfulness and coquetry into your look. If you are also blessed with a good thickness, you may count on a hairstyle as one of the best adornments in your look. You can choose a trendy haircut of any length and experiment with different textures, popular finishes, and new hair color ideas.
Easy and Charming Hairstyles for Thick Wavy Hair
In this article, we are going to view 20 varieties of hairstyles for thick wavy hair. Having looked through them, you'll realize that your hair structure is not a curse but a cool advantage. The choice of the right hairstyle will help you to look charming every day, whether it's a formal or casual look.
#1: Bob Hairstyle
This fabulous bob does the trick when it comes to reducing the bulk in thick hair. This style is bouncy and airy, it's a great choice for anyone looking to present their volume in the best light. Waves are especially easy to achieve with a bit of sea salt spray and some scrunching.
#2: Shoulder-Length Wavy Blonde Style
Whether you have short, medium or long wavy hair, texture and dimension are key players in creating an Instagram-worthy look. Darker roots and highlights mixed throughout will help achieve the illusion of depth, while waves – even the frizzy ones – will deliver the texture you crave.
Thick wavy hair need balance to avoid becoming too voluminous or poofing out into the notorious pyramid shape. Strategic layers are the answer to this problem. Longer at the front and shorter at the back, this cut tames big hair without sacrificing style. For even more dimension, opt for a balayage.
#4: Choppy Inverted Brown and Blonde Bob
A short cut is a good option for someone looking for an everyday style that's as easy to maintain as it is cute. If your straight hair is ever getting a little boring, add some texture. To style wavy hair, wrap medium-sized strands of hair around a 1 1/2"-barrel (or larger) curling iron. Don't forget a heat protectant and hairspray to hold the curls.
#5: Medium Layered Hairstyle for Thick Wavy Hair
The best haircut for someone with thick hair is one with a lot of dimension. Lowlights mixed with highlights help to break up the color of the hair so that it doesn't appear too flat. Layers and loose waves are great because they promote these effects even further.