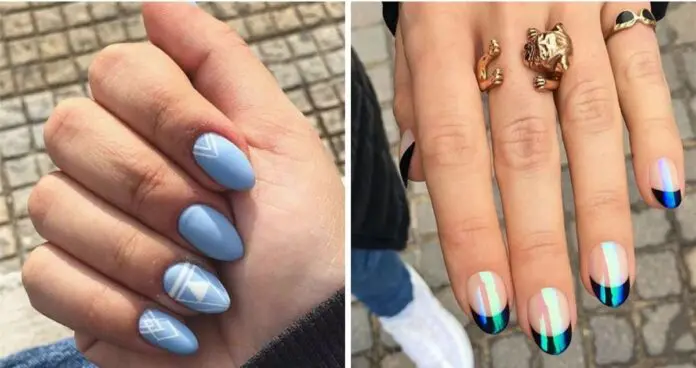 A fresh manicure is a great way to spice up your look. While we will always love ballerinas in pink or classic red, why not try something a little more adventurous for your next manicure? From subtle luxury details to bold designs, this season's hottest trends have something for everyone, because life is too short to miss nails.
1. Graphic Detail
Be bright with the most daring look of this season! Choose contrasting colors to draw attention to yourself, or similar shades for a more subdued style. Try your hand at simple shapes and patterns at home. You can contact a technician if you need a more complex design.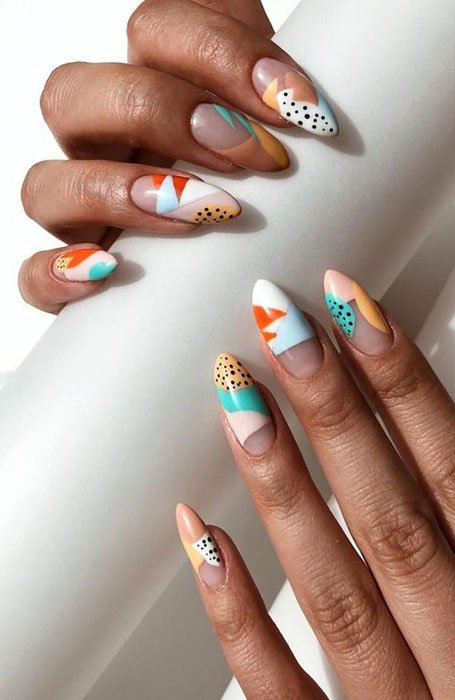 2. CD Nails
Get into the 90s with this CD-inspired holographic manicure. This eye-catching look is easily achieved with a special pigment made up of tiny light-reflecting particles. Start with bare nails or your desired base color, apply a coat of pigment and finish with a clear sealing gel!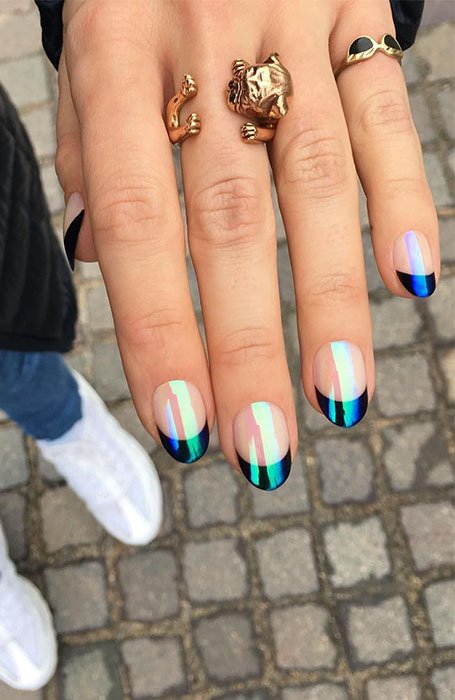 3. Nude and White Minimal Detail
We love the very subtle details of this nude and white design. Keep things simple by applying clear polish to manicured nails and add a dash of white to one or two nails as desired for a stylish manicure that's perfect for the office.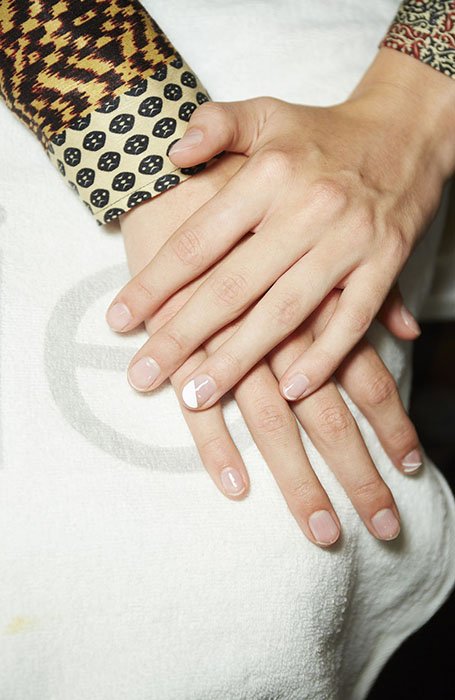 4. Pearl Detail
The pearl manicure trend has been brewing for a long time. The best thing about this trend is its versatility. If you are looking for something luxurious, wear physical pearls on your nails. Depending on how glamorous you want to look, you can apply one polish to each nail near the cuticle or completely cover your nails. However, if you want something a little more subtle, then iridescent pearlescent nail polish is the perfect alternative.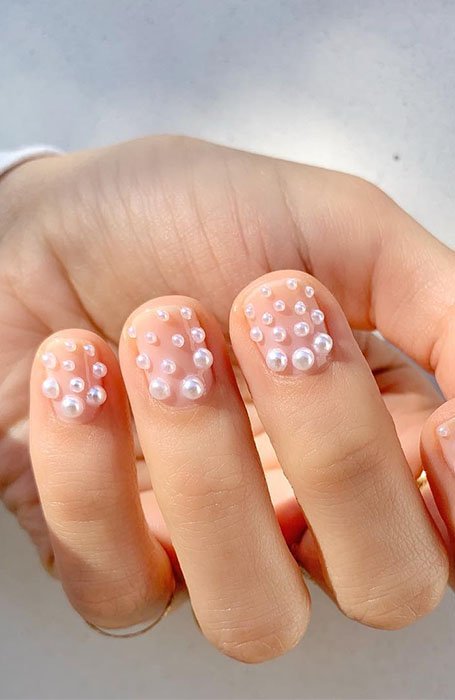 5. Gingham Nails
Gingham seems to be everywhere right now and the trend is showing no signs of slowing down. Imitate the popular plaid fabric at your fingertips to stand out from the crowd while keeping up with the trend.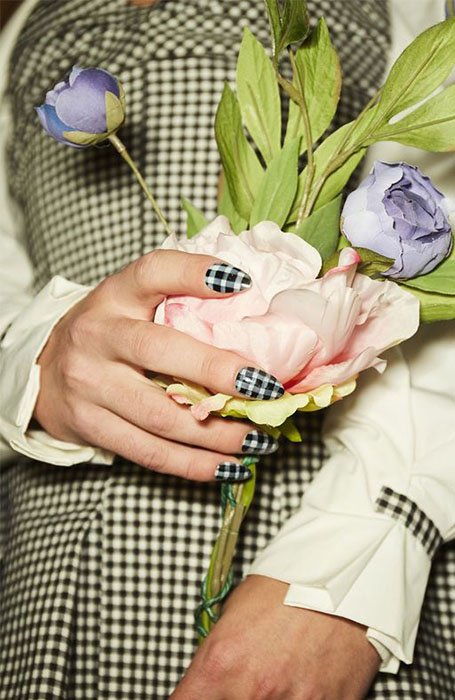 6. Zigzag Nails
Zigzag nails, sometimes called chevron nails, may look complicated, but they are relatively easy to recreate at home! With just two shades of polish, some scotch tape and a little patience, this retro manicure will be ready in no time!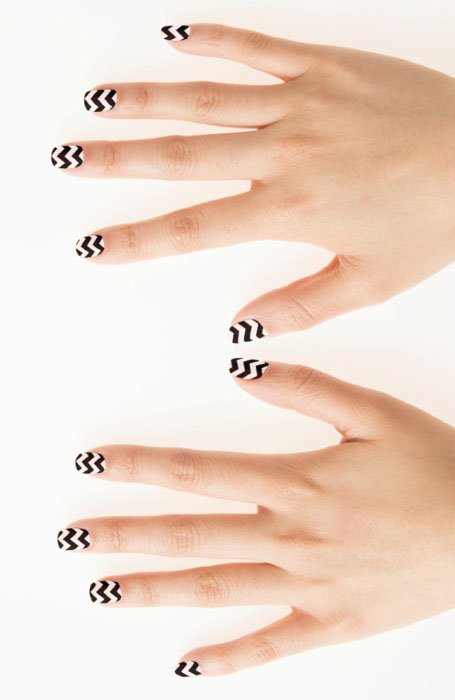 7. Marble Nails
Believe it or not, the marble countertop you dreamed about for your kitchen is actually the perfect nail inspiration! The sophisticated trend is deceptively easy to recreate on your own with the help of one of the many DIY videos on the internet. Start with one marbled nail, or if you're feeling more confident, go for a full set.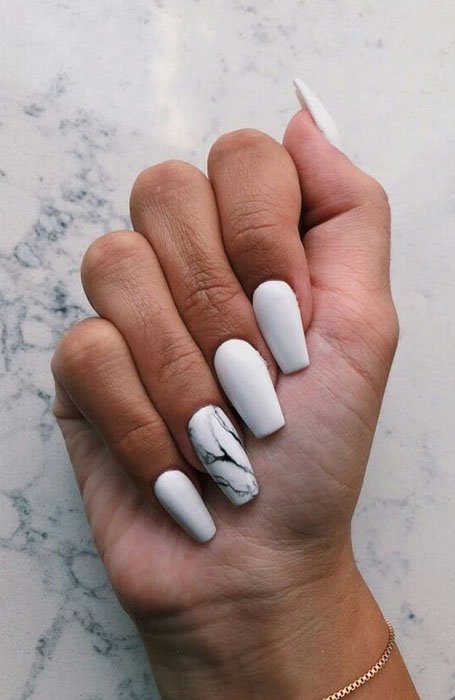 8. Animal Print
Animal prints are one of those trends that never seems to go away. While classic leopard or cheetah print is always a win-win, why not try the season's hottest new item: cow print! Celebrities like Ariana Grande and Kendall Jenner can't get enough of the bold style this season, and so can we!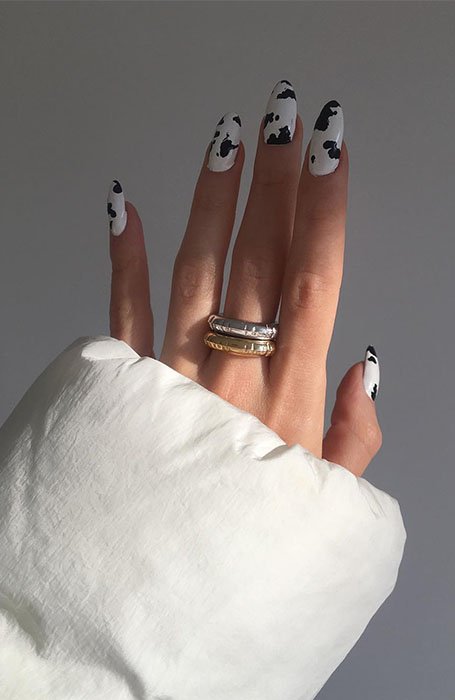 9. Geometric Art
For nails that make a statement, try geometric art. This design is based on clear lines and bold shapes. Don't be afraid to get creative with different patterns on each nail.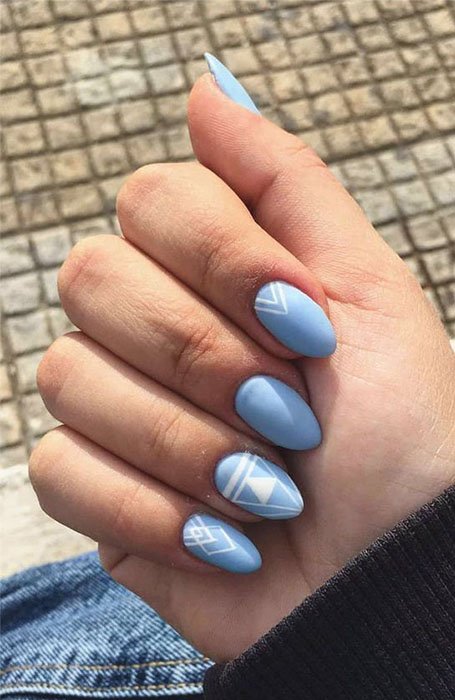 10. Double French Tip
The double jacket is a modern take on the classic jacket. While we will always love a good French manicure, adding an extra line is a fun way to spice up your nails this season.