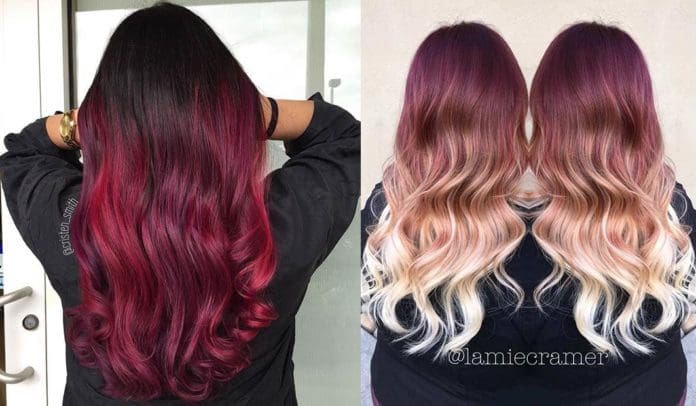 Red Ombre remains a popular choice for guys! For those who are looking to change their hair, ombre hair is the way to go. Ombre hair is a style that has been around for many years and is still popular. This hairstyle is loved by many celebrities, and we agree. This hairstyle is a great way to showcase your style and personality with the colors you love. This low-maintenance hairstyle looks great for many months. Ombre was initially brighter than today and had a stronger contrast between the two colors. However, many people now choose their Ombre style. This can be subtle or bold. You don't need to use a bold, bright red color to make Ombre stand out. This will look great if you prefer the natural red and copper colors. Ombre can transform your hairstyle. Your hair will look thicker and more healthy. Here are 28 great looking red ombre hair color ideas.
1. BLACK TO RASPBERRY RED OMBRE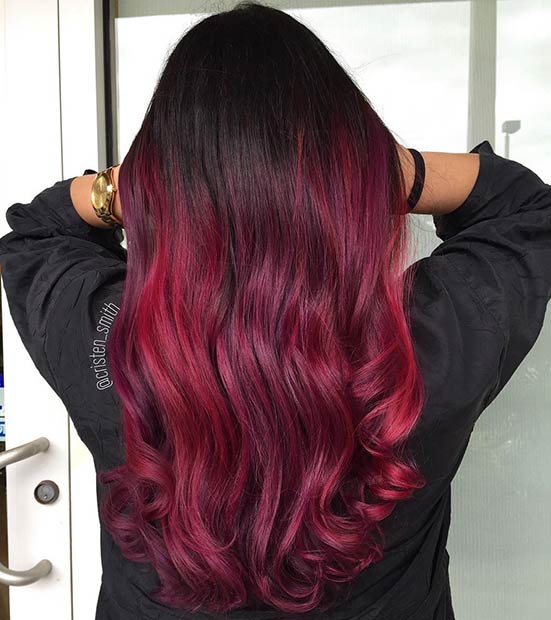 This beautiful Ombre hairstyle is dark and elegant. It's amazing to see black and raspberry red together. Although it can be difficult to create this Ombre style, if you dye it yourself, you'll soon be an expert. You should blend the darker sections into the lighter section. It's best to keep the top black section so you don't have to worry about completing your roots.
2. RED TO GOLDEN BONDE OMBRE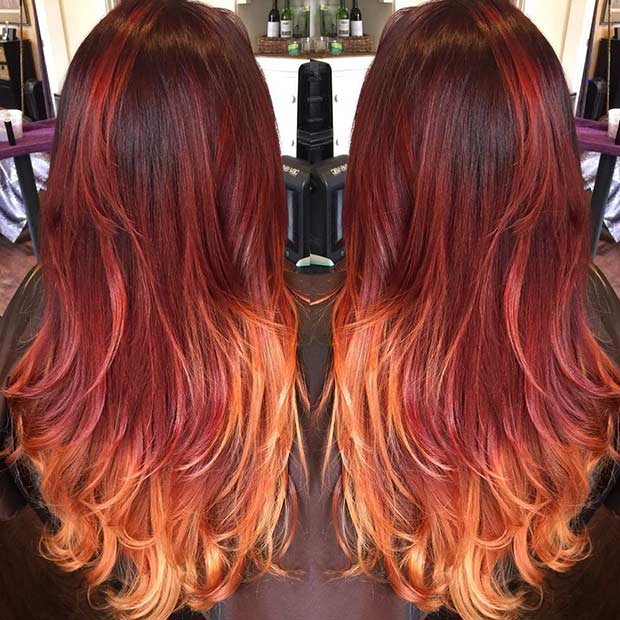 Red and blonde will highlight your hairstyles and tips. The lighter, golden blonde colour at your bottom will make your hair look more attractive. Your hair will look shiny and healthy.
3. RED TO COPER BALAYAGE OMBRE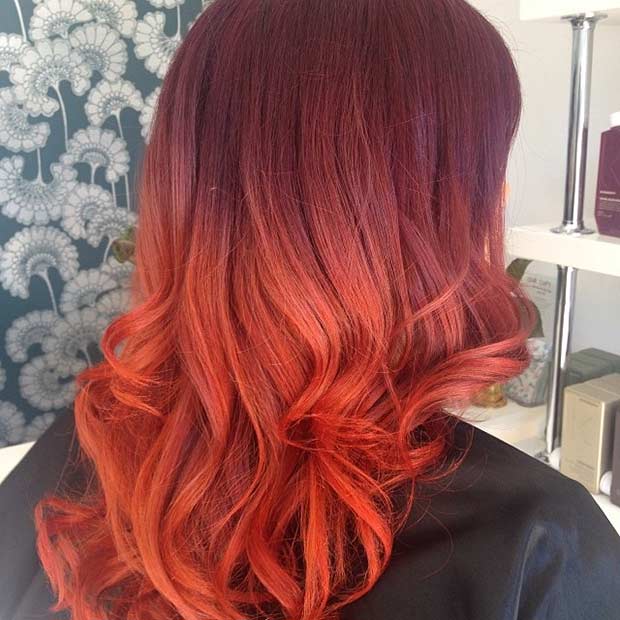 What about red to Copper? This will make your hair look alive. This is a bolder shade of red that will make your hair stand out and give it a warmer feeling.
4. BLACK TO VIBRANTRED OMBRE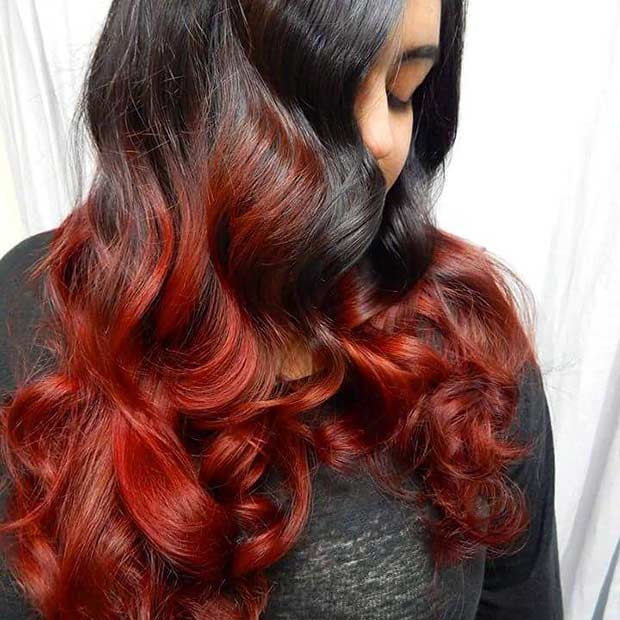 Ombre hair doesn't require you to dye your whole hair in order to see the difference. A black or vibrant hairstyle will instantly lift your confidence and make you feel more awake and rejuvenated.
5. BURGUNDY ROD TO BLONDE OMBBRE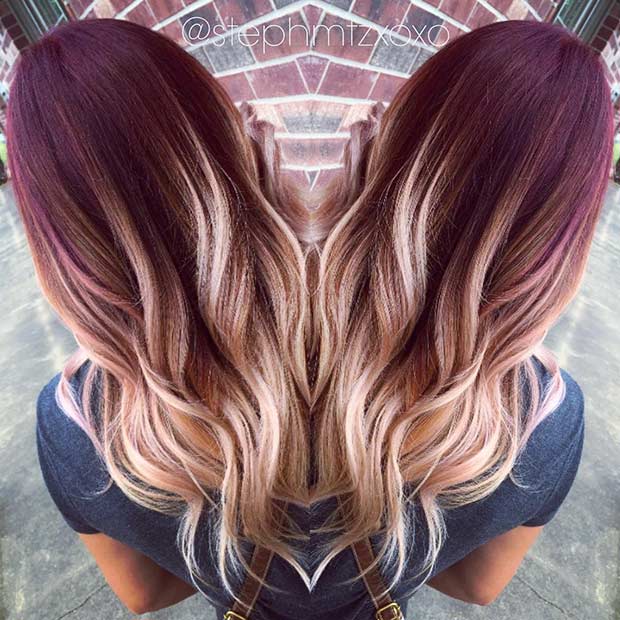 This style is our favorite. Combining blonde and burgundy red is a great combination. We were not sure what to make of the combination of these two colours before we saw this picture. But, after seeing it, we fell in love with them! The look is completed by the blonde highlights and darker burgundy roots.
6. DEEP DARK RED TO VIBRANT CANDY-RED OMBRE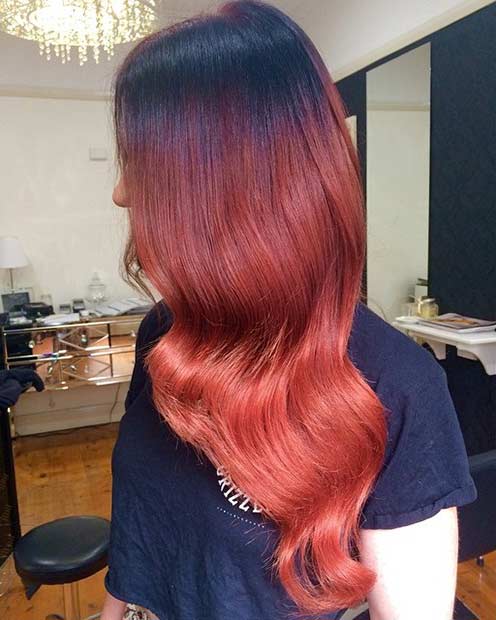 Keep your roots dark if you have naturally dark hair. You don't have to go to the hairdresser as often as you used to to to get your roots done. You can add a little bit of dark red to make it look more sexy.
7. SHINY, DARK-RED OMBRE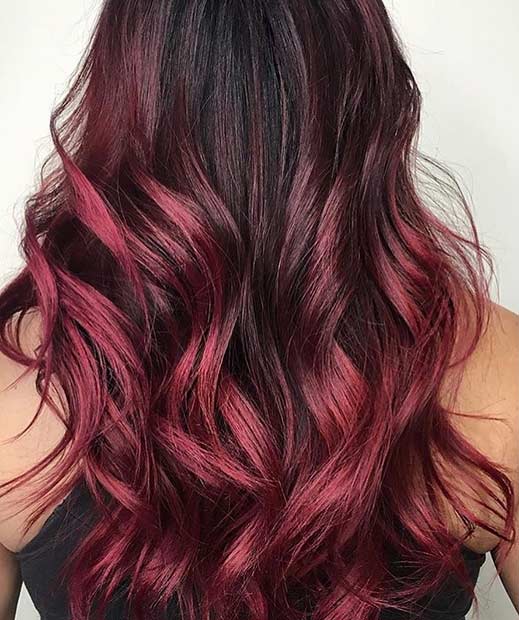 The vibrant color of dark red is so healthy and shiny. It adds a subtle touch of colour to the hair and makes it look stunning. This hairstyle will make you feel amazing and transform your street appearance.
8. BURGUNDY TO RED OMBRE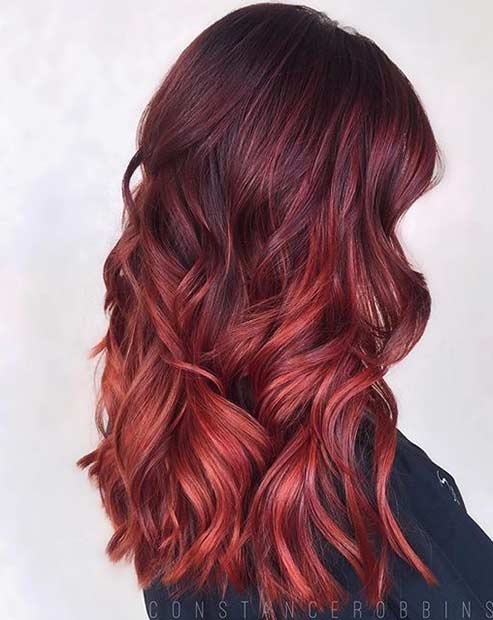 Warm shades include orange and red tones. They give your hair a warm, natural look that will complement your skin tone.
9. VIBRANT RED OMBBRE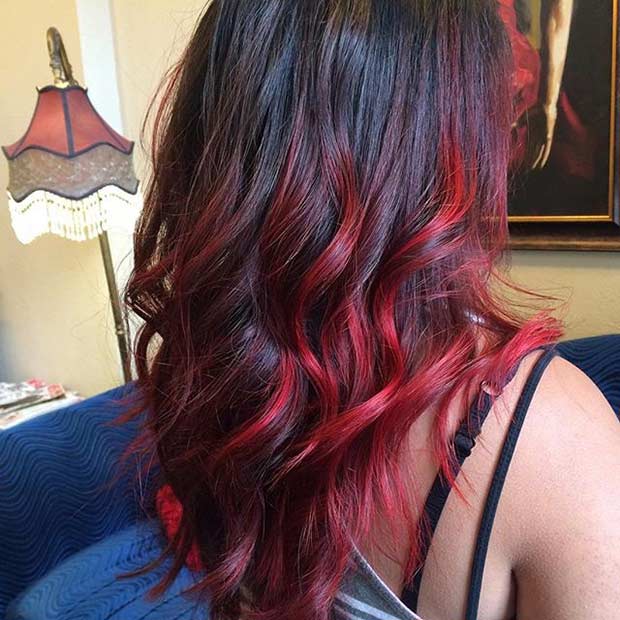 You can also add a few strands red Ombre. This stunning hairstyle will make you look great and attract attention.
10. AUBURN TO GOLDEN BONDE BALAYAGE OMBBRE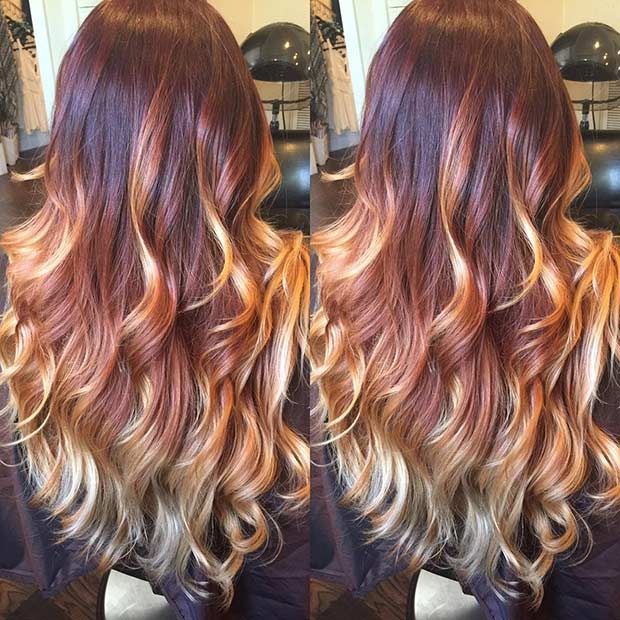 We love this Ombre style. A natural flowing style is created by the auburn roots and golden blonde Balayage at the tips. The hair is alive and shiny thanks to the red highlights on the roots. This hairstyle looks natural thanks to the Balayage technique.