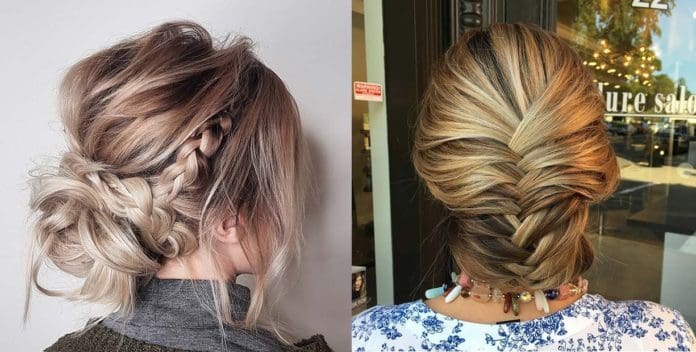 You don't have to do anything drastic to your hair to change up your look. Maybe just try a new hairstyle instead. Braided updos are great hairstyles to learn. There are so many different looks that you can create. Not only that but an updo can be worn for any occasion whether you haven't washed your hair and need a quick style or if you are going to a special event. We love this type of style and think you will too so have found 20 beautiful braided updo ideas. There is an updo for everyone.
1. BRAID AND MESSY BUN
First up we have this loose updo. The hairdo features a large side braid that gets styled into a messy bun at the bottom of the hair. Something like this is stylish but looks natural and relaxed. It is a great style idea for everyone, even if you haven't braided hair that much you can still try this as it doesn't have to be neat and perfect.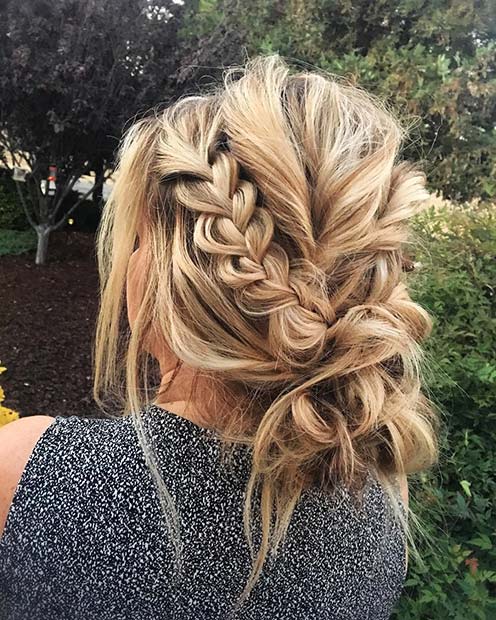 Source: @svglamour
2. FISHTAIL BRAID UPDO
You don't have to have the classic braid you can mix it up and try different ones. This next updo features a fishtail braid. The fishtail is quite simple to do and you can create small braids, large braids, loose ones and more. An updo like this can be worn for any occasion from work to a wedding.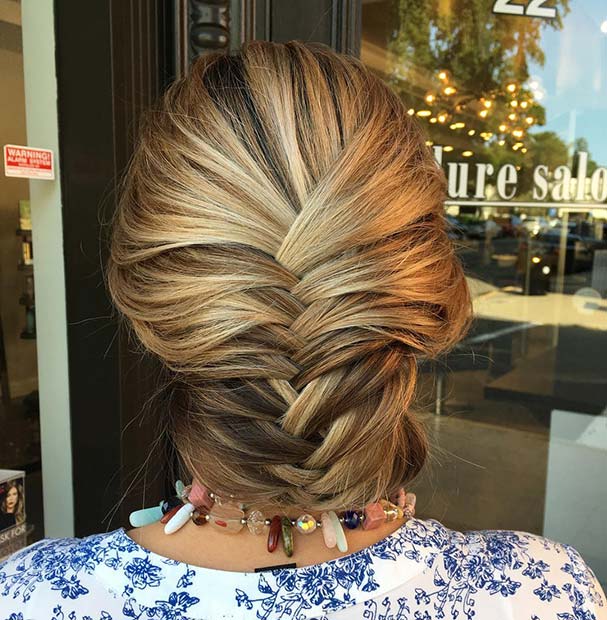 Source: @look_great_allure
3. ELEGANT BRAIDED UPDO
Looking for an elegant braided updo? Then this next pick could be for you. It is a loose style that features multi braids around a large and low bun. You could recreate something like this with smaller braids, more braids or even fishtail ones. It is the perfect look for a wedding or special event.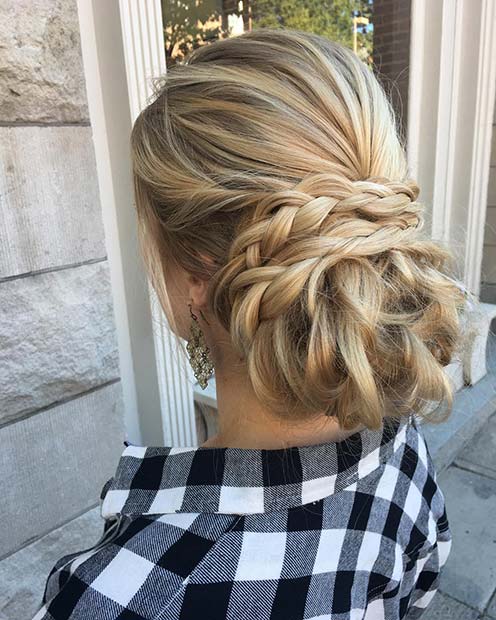 Source: @hannatayhair
4. BRAIDED BRIDAL UPDO
Next, we have a hairstyle that was created for a bride. It features a beautiful side braid that wraps around to the other side of her hair. Underneath the braid is loose curled hair that sits in low bun. Hair like this would be great for a boho wedding or even for the bridesmaids too.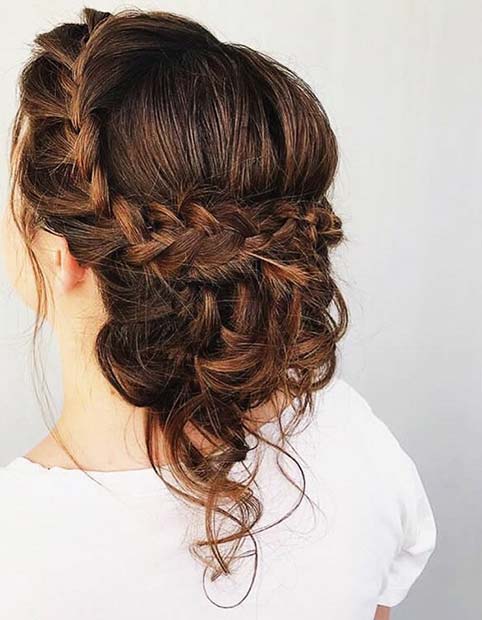 Source: @waldman.kevin
5. WATERFALL LADDER BRAID
If you want a unique braided updo then this next style idea could be for you. It features two loose waterfall ladder braids that come together in a side bun. This type of braid will take some practice but the result will be worth it. You could even recreate just one braid instead of two.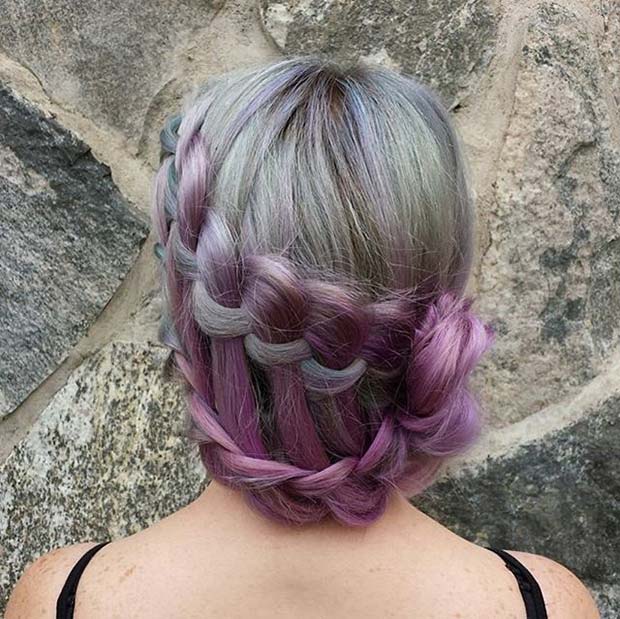 Source: @belezafish