Natural Dark Brown Hair With Highlights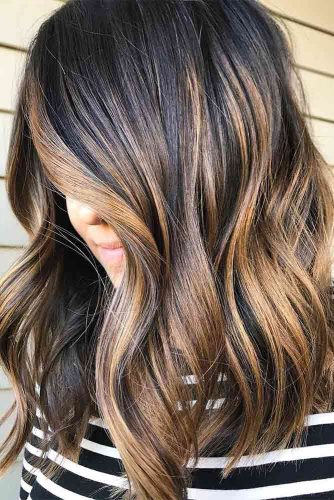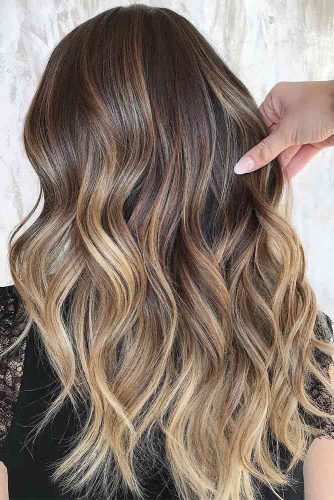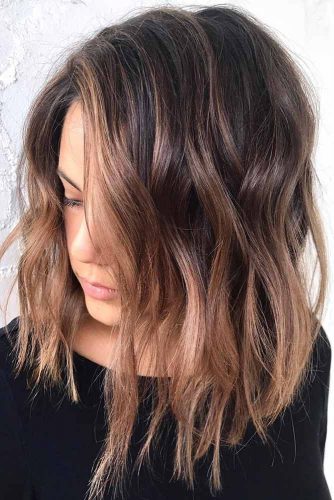 The thing about natural brown shades is that they are quite impossible to recreate, but there is a chance to enhance that natural beauty of yours. Sometimes highlights are all that you need, since you do not want to change your natural shade, you just want to upgrade it. Adding highlights to your brown mane is like taking it to the next level!
Mahogany Brown Hair Color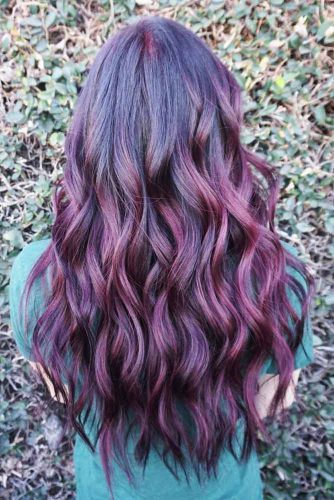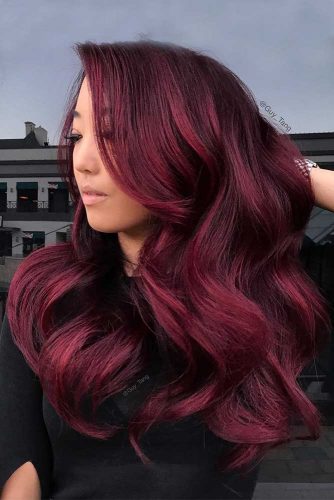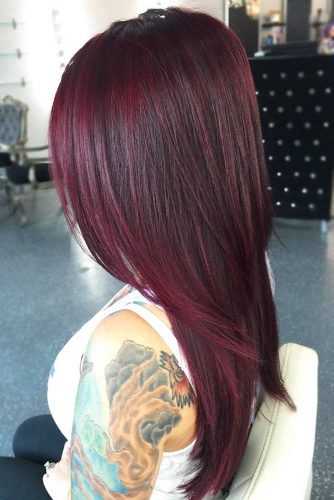 Mahogany is a perfect child that comes out of the holy union of red and purple. The trick about mahogany shade is that it suits any completions, be it warm or cold. Besides, those reddish undertones are simply mind-blowing!
Ash Dark Brown Hair Color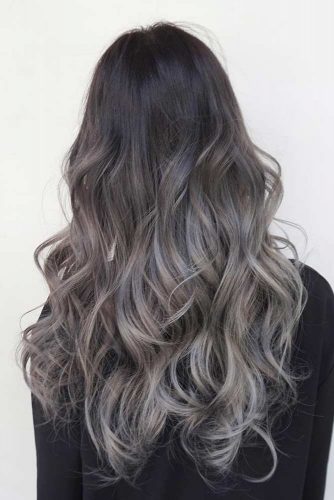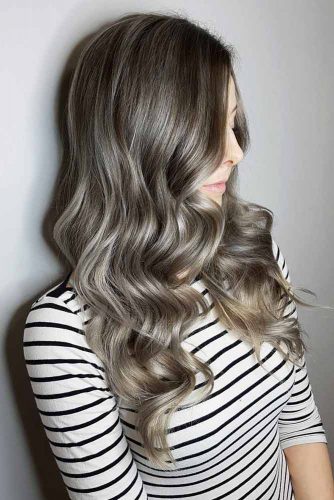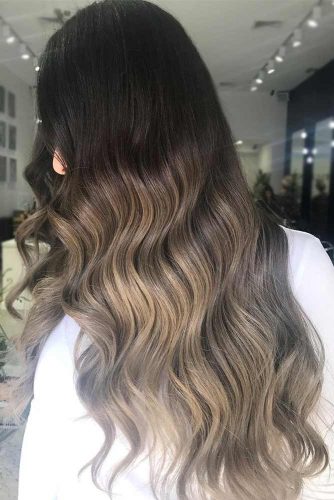 Ash brown hair is totally on the edge of popularity these days. Yet, the thing is that not everyone will dare trying it out. Only the boldest of you may give in to the temptation of this magnificent combination. Just look at the way dark brown fades to ashes!
Dark Brown Hair With Blonde Highlights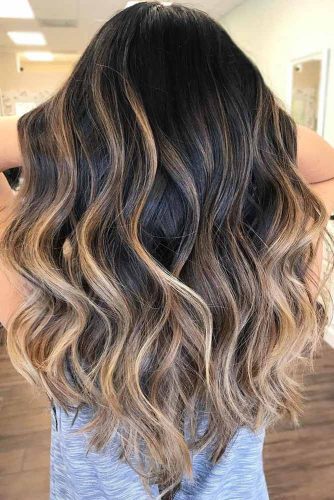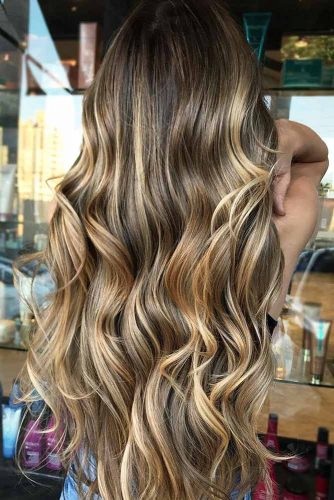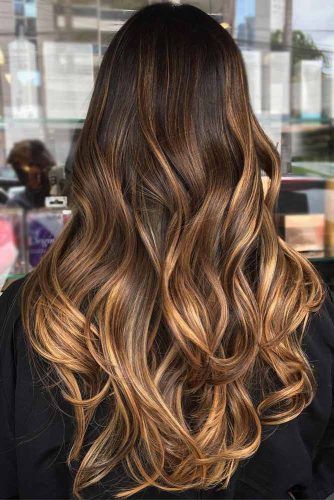 It is often difficult to make up your mind which shade you prefer more. Should you go to the bright side or stay on the dark? The answer is simple – mix the two! The outcome of dark hair dissolved with blonde highlights is always mind-blowing and gorgeous!
Blonde Ombre On Brown Hair Colors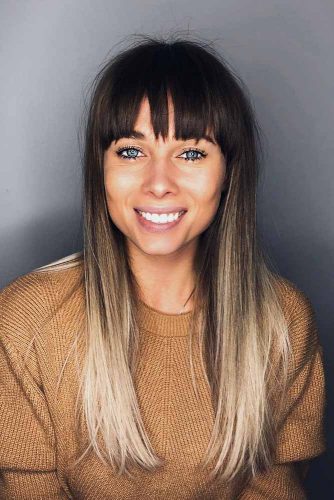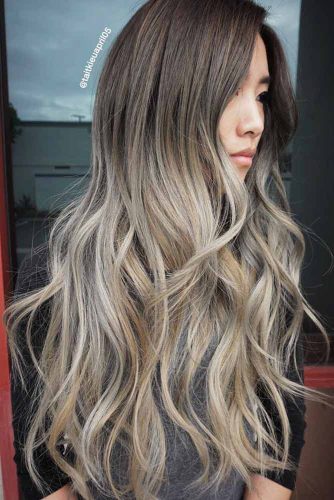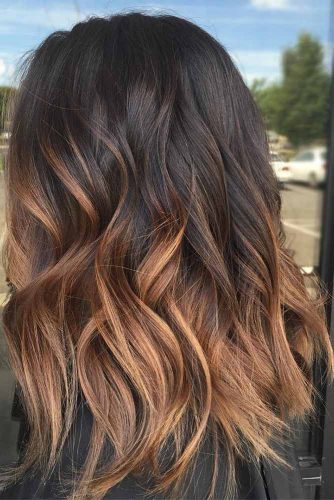 The thing about ombre is that it was specially designed to emphasize the dramatic transition from dark to light. These days when everything changes, ombre stands its ground. But instead of dramatic changes, it is better to choose a milder one. Like this chocolate to honey blonde transition. Yummy!