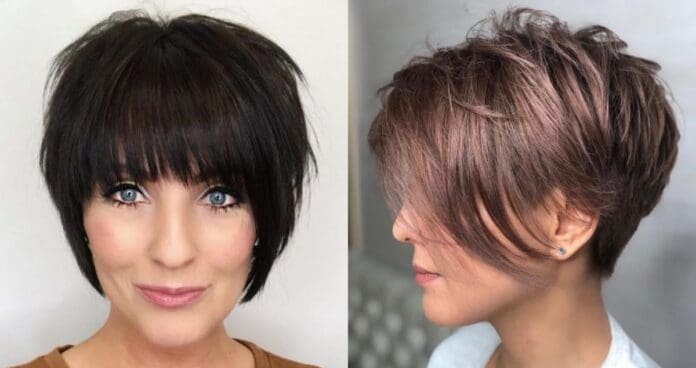 A full and heavy fringe, its sassy micro version or side-swept bangs – there are so many options to change your casual style by just incorporating bangs that it can become really challenging to choose the right one. So, we decided to create a short guide on short hair with bangs that will help you deal with this tough call.
Picking Short Cuts by Type of Bangs
There is no need to say how important it is to get the most flattering chop, especially if you go for it for the first time. "Short hair brings focus to the face and requires balance," says Jason Linkow, a NY-based editorial, runaway and celeb stylist, to InStyle. And it's hard to argue against it. One of the easiest ways to create the desired balance is getting a trendy fringe. And here we should flag up three main points: type of bangs, your face shape, and hair type. So, let's start with the first one and see what kind of fringe will never let you down.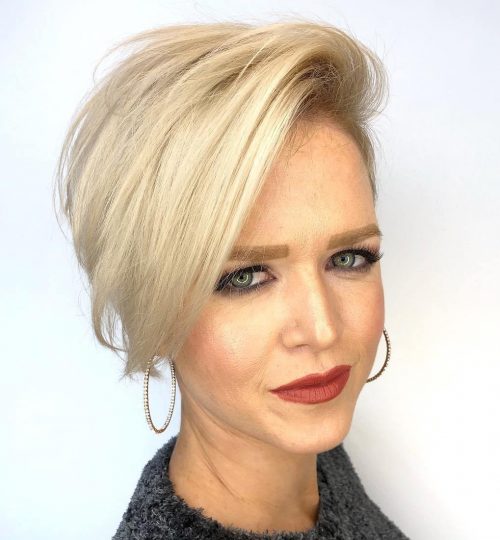 via @brittnypaintz
A soft and a bit elevated long fringe can become a flattering option for girls with round or oval faces.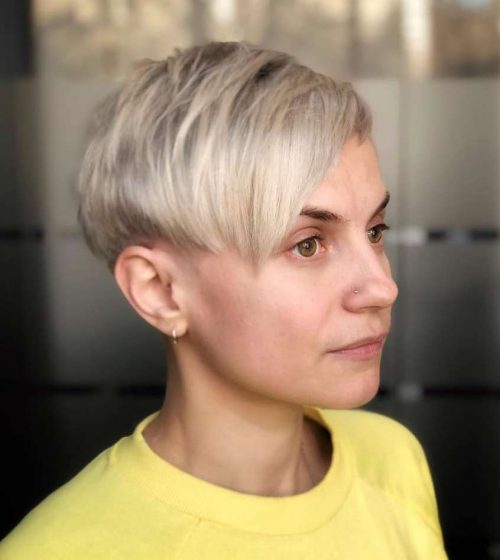 via @angy.hair
Side bangs may be a genius way to avoid the awkward stages of growing out the shortest pixie when you decide that you are over with short cuts.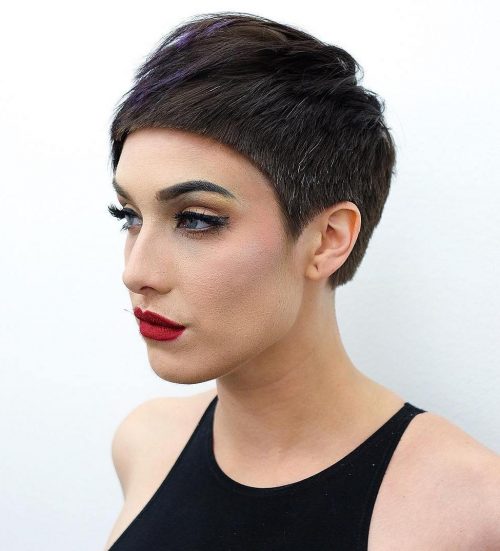 via @fernthebarber
An extra short bang is quite a statement. If you want more sharp-cut lines in the front, try feathered cutting on the crown to prevent your chop from being too harsh.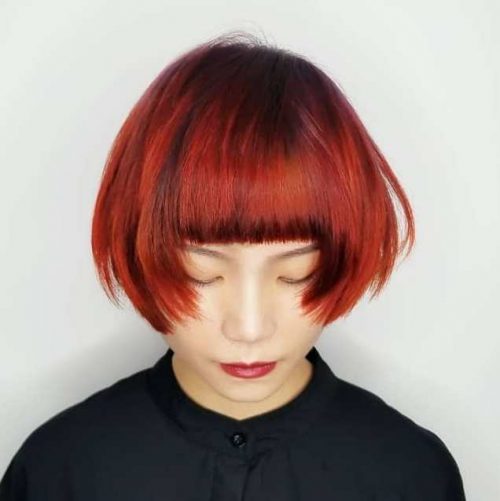 via @daniel___w
If you're claiming artsy style, blunt bangs combined with a vibrant hair color can become your inspiration.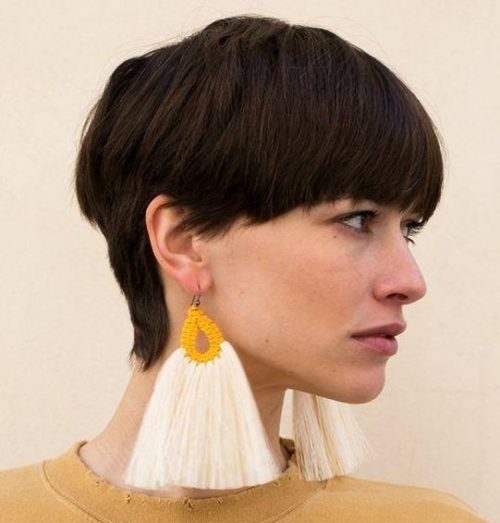 via @crysalis_loves
A full, straight fringe is a great focal point in short haircuts. Just don't get it too short and add some layering for a glam look.
Choose the Best Fringe by Your Hair Type
Actually the five options above are not all the available bang types but rather a couple of helpful tips you can use for your sea change. And if you are looking for the best short cut ever, then go to the next stage and analyze your hair structure.
Straight, curly, wavy; thick, medium, or thin – this is a common classification of hair types, and all of them can look amazing in short hairstyles with bangs. You just need to avoid bangs unsuitable for your hair texture to enjoy styling that won't take any extra minute from your precious morning sleep.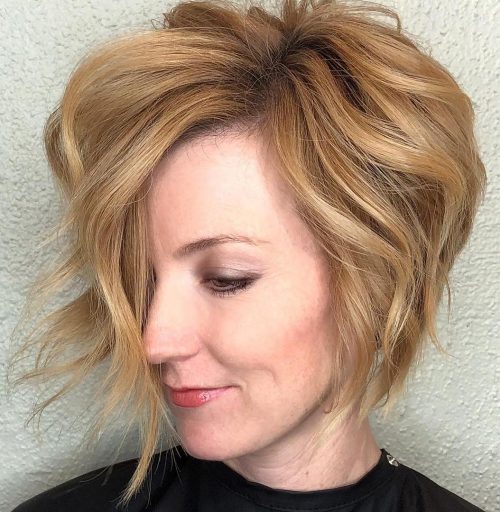 via @hai.stylist
Don't go too short with wavy hair – it can appear fluffy and embarrassing. Instead, try a reverse layered bob with long side bangs.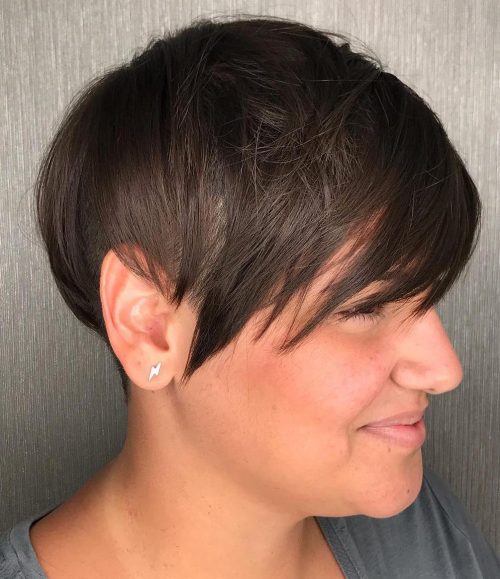 via @shapesbyluke
An extra short pixie is a timeless option for straight hair. And the side-swept bang adds a nice softness.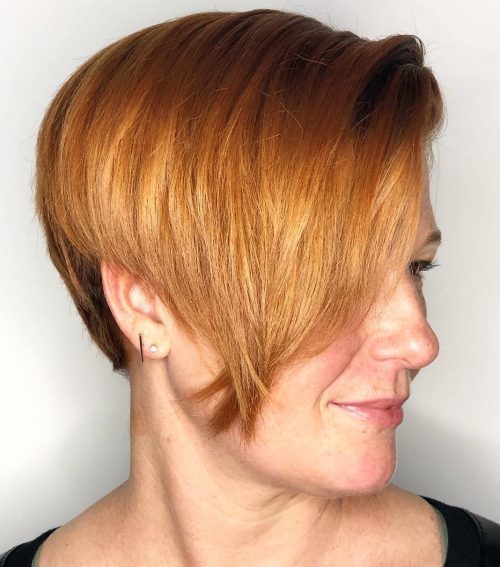 via @dolas_mane_goals
Do you have thick hair? Then you were born for short cuts! Steal from this showy 'do with long side bangs that you can easily tuck behind the ear.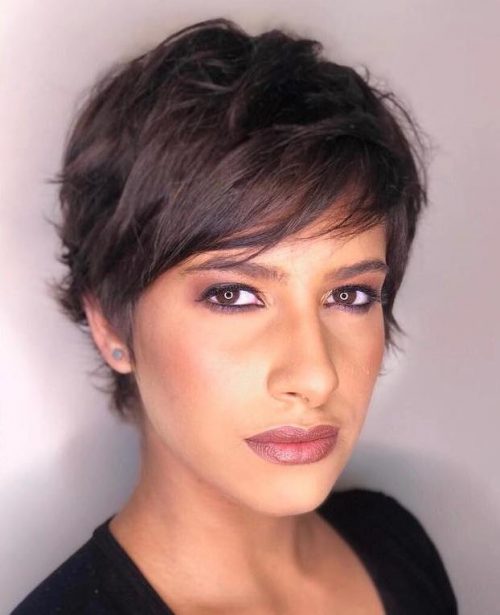 via @rodrigocintra
Thin hair loves going short as well – chops make it look fuller and sexier. Deep mid-length bangs can be perfectly combined with short cuts bringing in a feminine touch.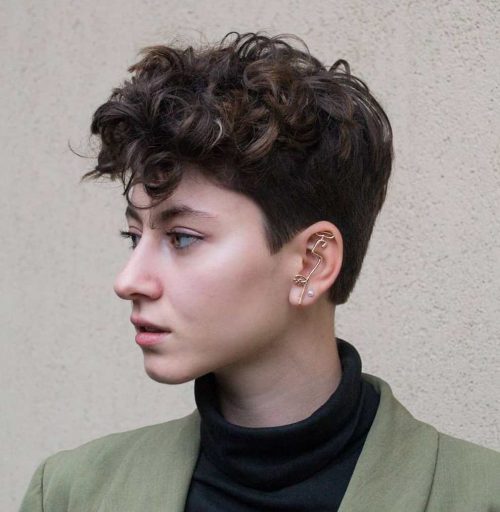 via @mikemihay
A short hairstyle with a curly bang? Ah, it's so cool! Just leave enough length on the crown so that your hair could go in those lovely coils.
Getting a Short Haircut with Bangs by Face Type
Another important thing you should take into account is the shape of your face. And here comes great news – no matter what type of short haircuts you choose, different types of bangs will serve as a great tool to adapt it to any face shape. Let's take a round face as an example. Usually, pixies don't flatter "rounds". But add a side-swept bang to it and voila! You have a balanced pixie that will work great for any round-faced girl.
"If you style it and own it, you can rock any type of bangs no matter what face shape you have," says Jon Reyman, hairstylist and founder of Spoke & Weal salons, to Glamour. Not bad, ha? Now let's see what fringe varieties suit other face shapes.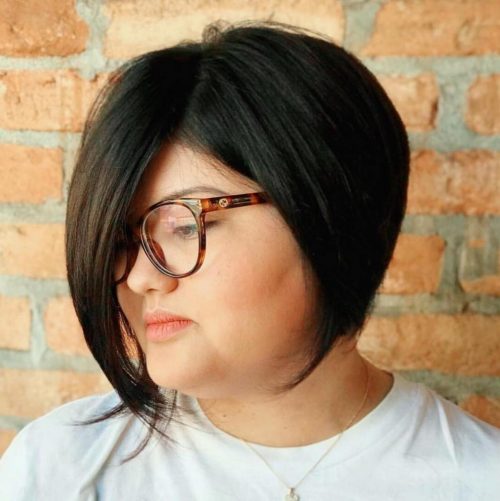 via @berlinhair
A more classic option for a round face is a short A-line bob. Just add a bit of volume at the roots, and it will look gorgeous.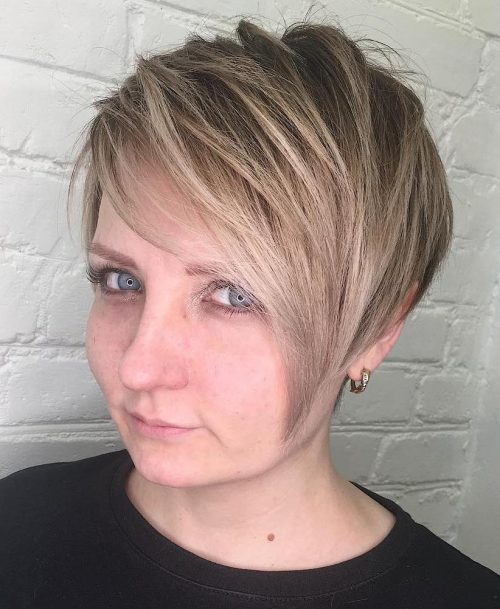 via @lyudmila_maximenko
To make a square face seem a bit softer, use side-swept layered bangs that start from the eye and end at your jaw. They will form a smooth line correcting your face shape and distracting from the heavier jawline.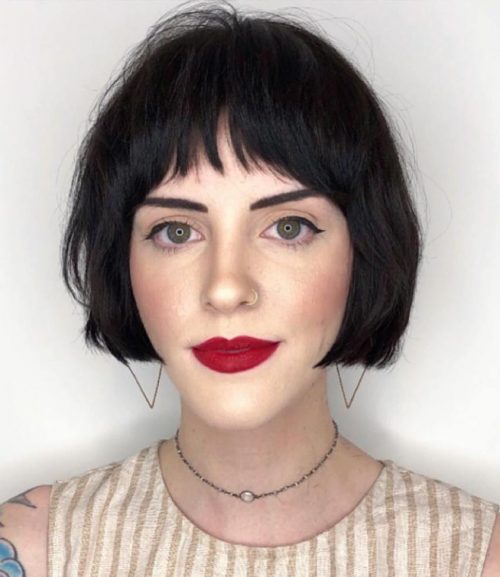 via @jpattonsalon
Frame your long face with a short blunt bob and piece-y shaggy bang. It will help to make lovely accents on your lips and eyes.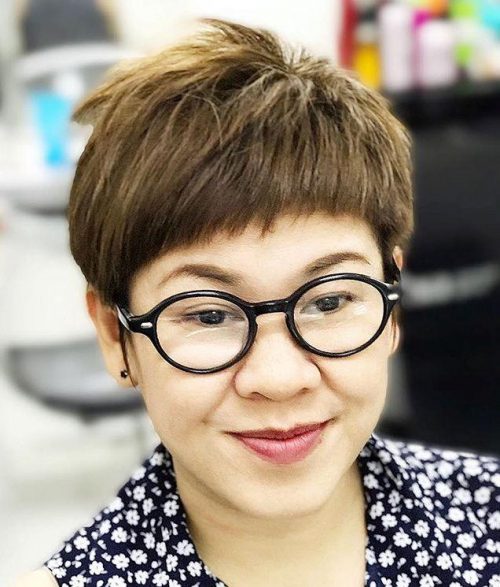 via @opop66
Oval-faced girls are lucky ones. You can go for any chop you want, including extra short ones with a micro-fringe, and it still will be sweet.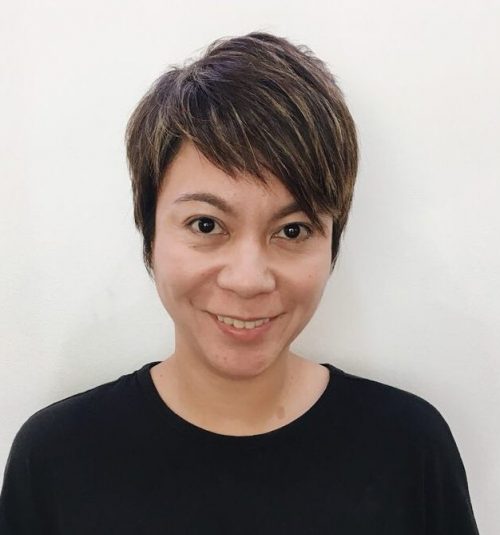 via @richardscissorhand
The main trick for the diamond face shape is simple – just don't let bangs hit lower than your eyebrows, and we guarantee that the result will be fantastic.