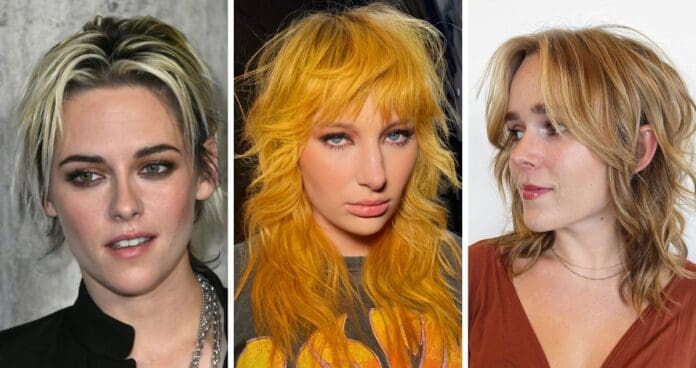 While the edgy wolf cut is gaining momentum, hairstylists are competing to adapt this vibrant hairstyle to all hair textures and lengths, and we are wrapping the outcomes into an inspiring photo collection.
What Is a Wolf Cut and Will It Flatter You?
Before diving into a vast collection of Instagram-worthy hairstyles, we should answer the main question — what is a wolf cut? Born as a new incarnation of the 70s shag and the 80s mullet, the cut features short choppy layers starting at the crown and longer bottom layers tapered towards the ends. Plenty of weight removal allows the wolf cut to deliver a flattering lift at the top, complemented with a wealth of texture throughout the length. Why is it called the 'wolf haircut"? No one knows for sure, but a lot of hairstylists say that it just resembles the mane of a wolf. The origin? Wolf cuts come from Korea.
Is it hard to achieve the wolf haircut? Nope, as a lot of hairdressers already know how to cut the trendy wolf hairstyle. Is a wolf cut low-maintenance? It's not a wash-n-go hairstyle. It needs styling. Curly and wavy wolf cuts will benefit from using texturizing hair products (creams, mousses), straight wolf cuts will look best after a good at-home blow-dry. How much does it cost to get a wolf hairstyle? The average price is around $100. Will a wolf cut suit you? Wolf haircuts look good on all hair lengths, hair types, and hair textures. However, straight wolf cuts, of course, will need more styling. You will have to create a shaggy texture and messy look with curling, teasing, and styling hair products. What about a face shape? The pictures below will show you that there is an ideal wolf haircut for every face shape!
40 Short, Medium, and Long Hair Wolf Haircuts
This fresh take on the shag is amazingly versatile and fun, so let's learn what options you have and how to style a wolf cut based on your hair type, length, and texture.
1. Thin Midi Wolf Cut with Korean Vibes. Girls who are not lucky to have a good head of hair should adopt this trick ASAP: the crown tresses styled towards the front create a volumizing halo around the head.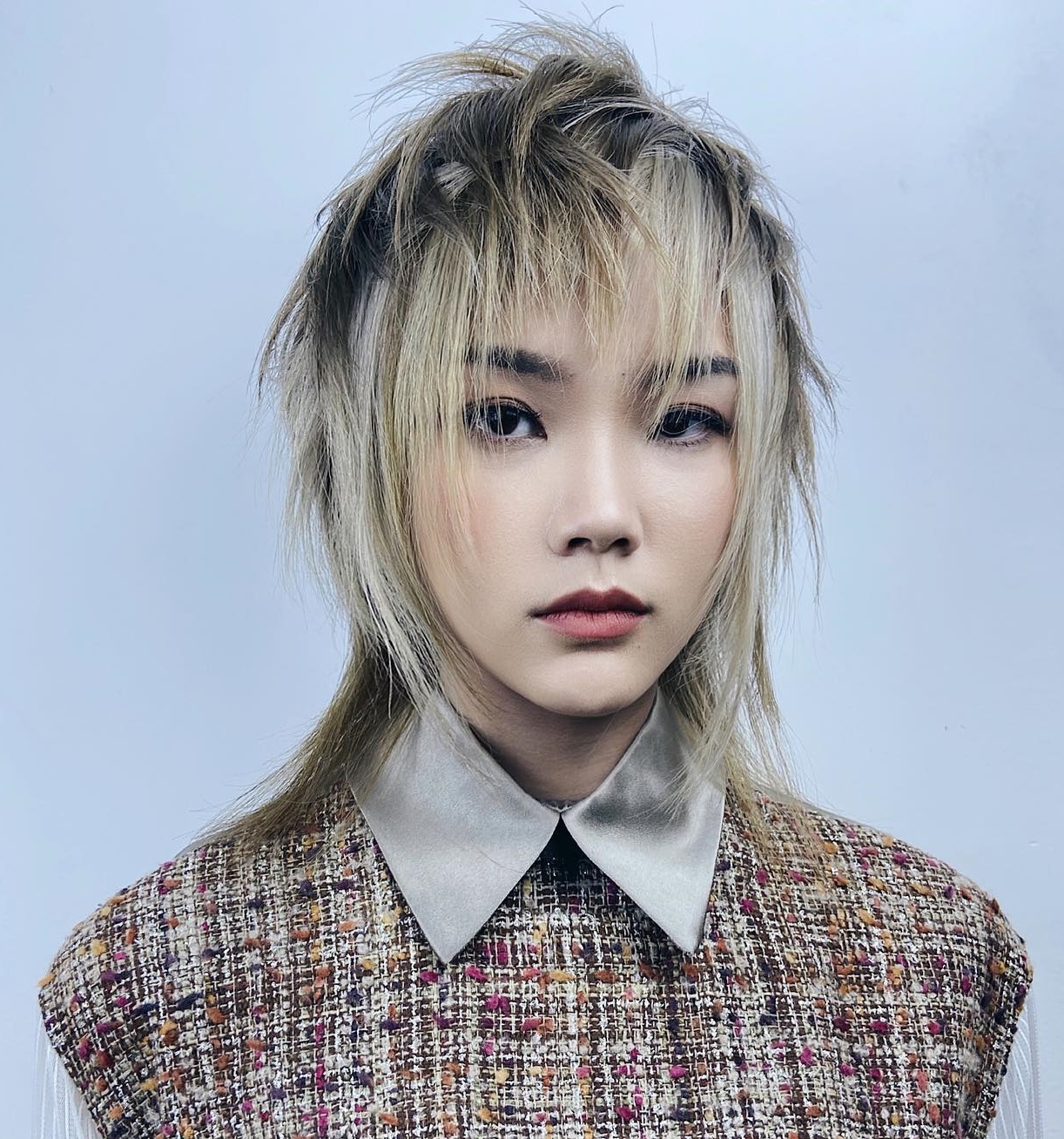 2. Multi-Layer Wolf Cut Hair in Sunshine Yellow. Looking for a bombshell hairstyle to rock during the warm season? Pair your trendy haircut with a vibrant sunny shade and get the tongues of flame playing around your face.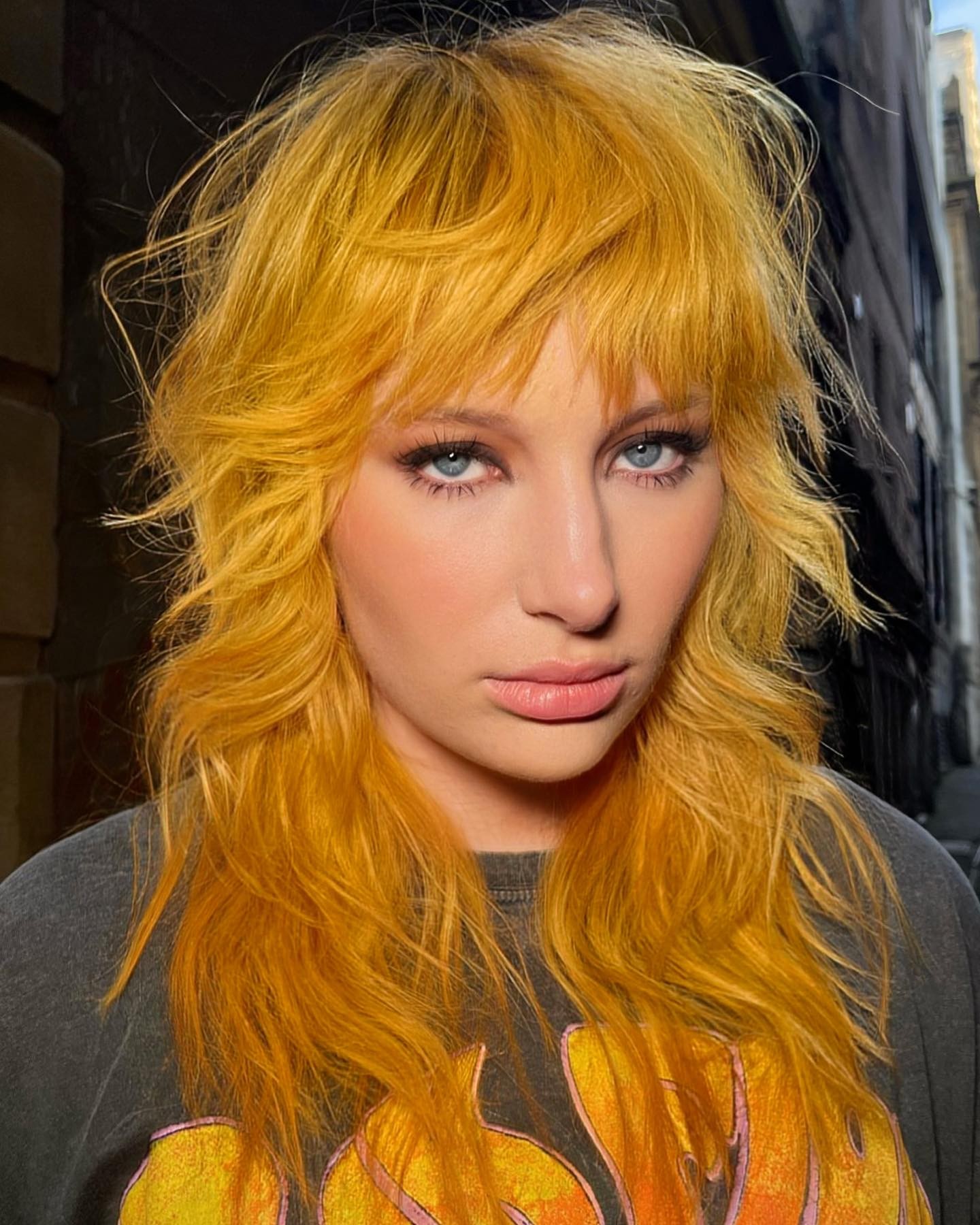 3. Ample Wolf Shag Haircut with Blowout. Although many girls like the style for its wash-and-go power, a bit of blow-waving is seriously prescribed for those with straight hair.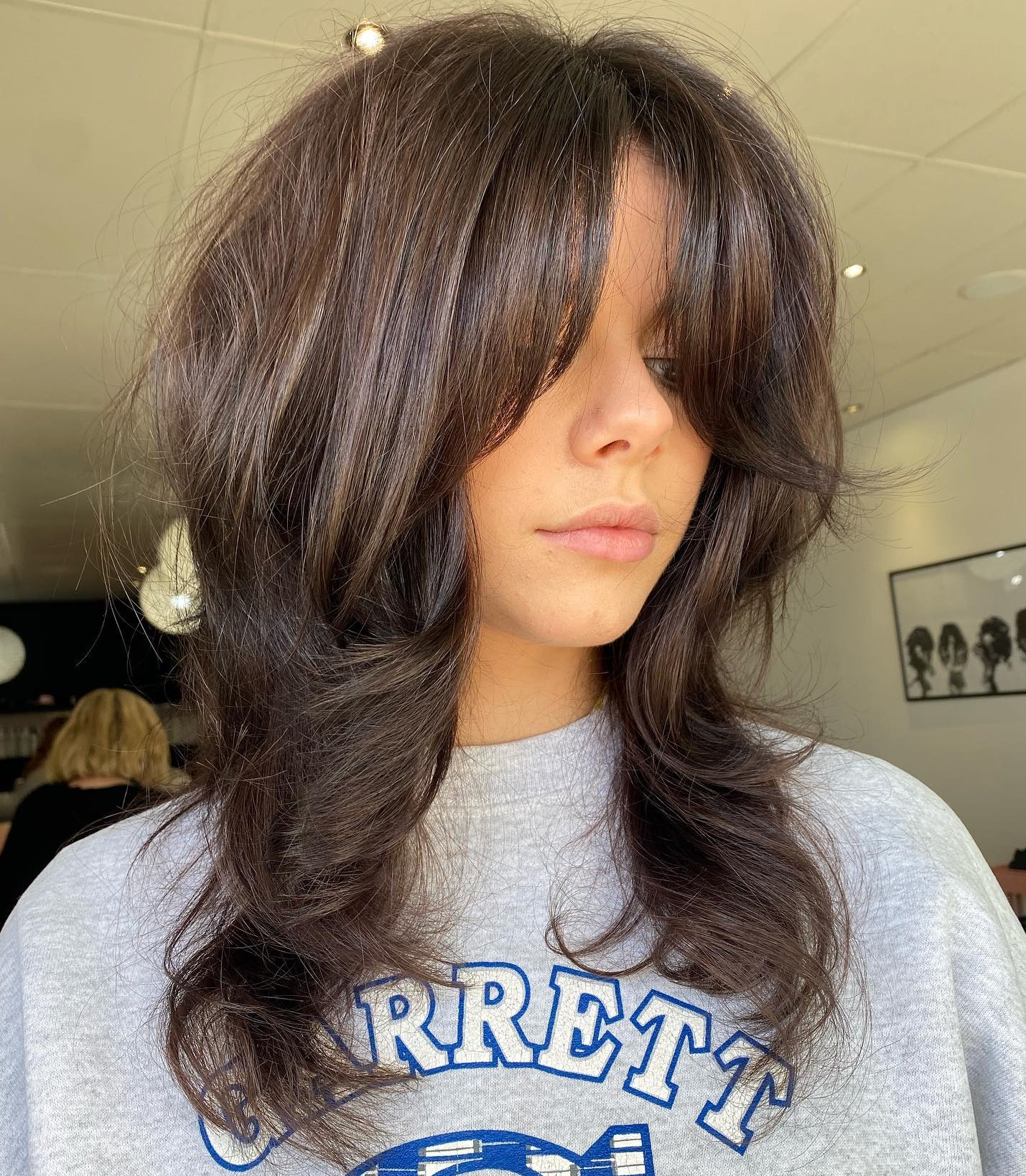 4. Elvish Wolf Cut for Medium Hair. This photo illustrates how the "wild" cut can be turned into something airy and unearthly through a wispy finish and well-blended layers.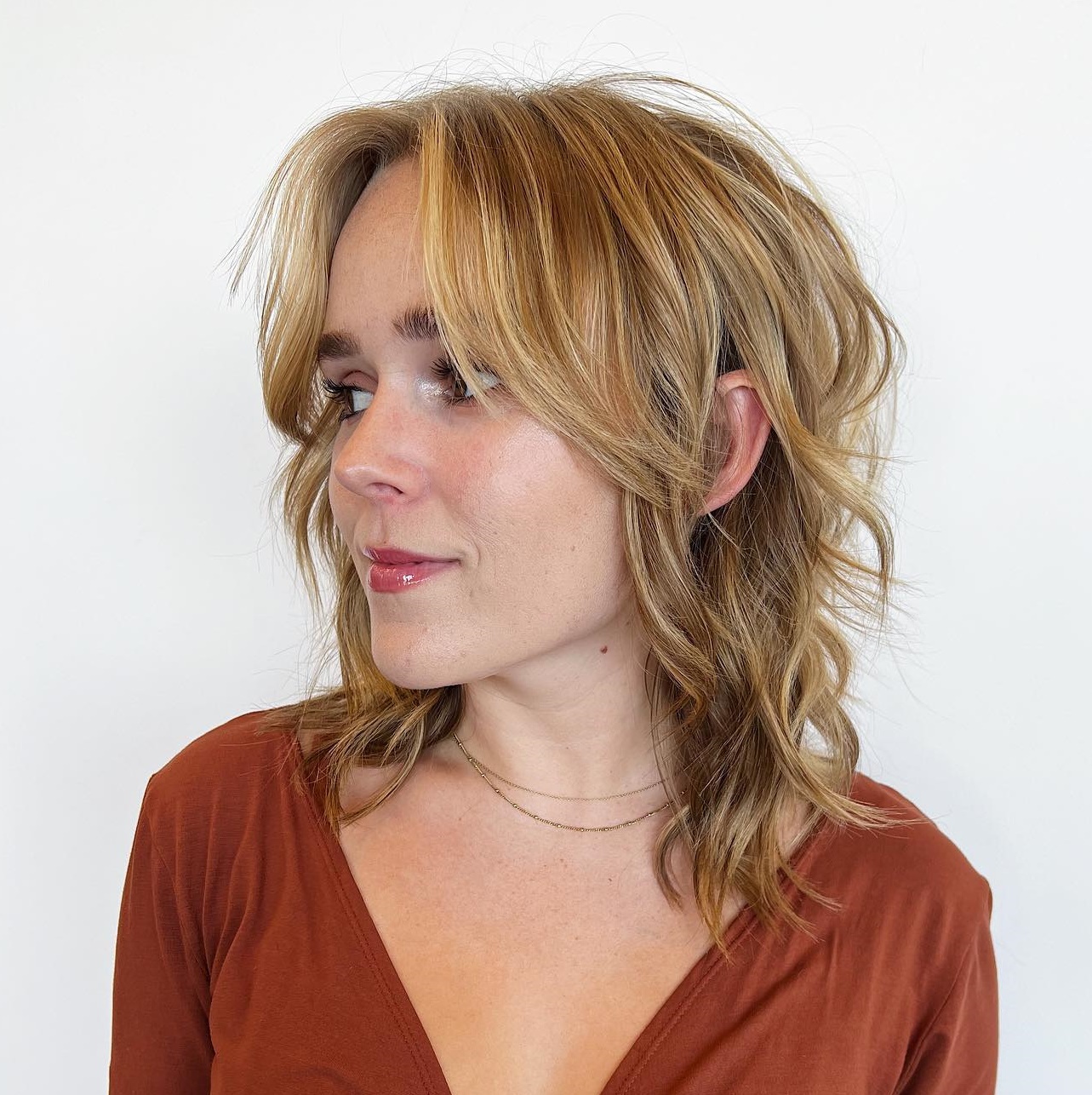 5. Sassy Wolf Cut Hairstyle with Double Contrast. Surely, it's impossible to take no notice of this daring cyan accent popping against silver hair, but we also adore another contrast created by the strong fringe and soft layers.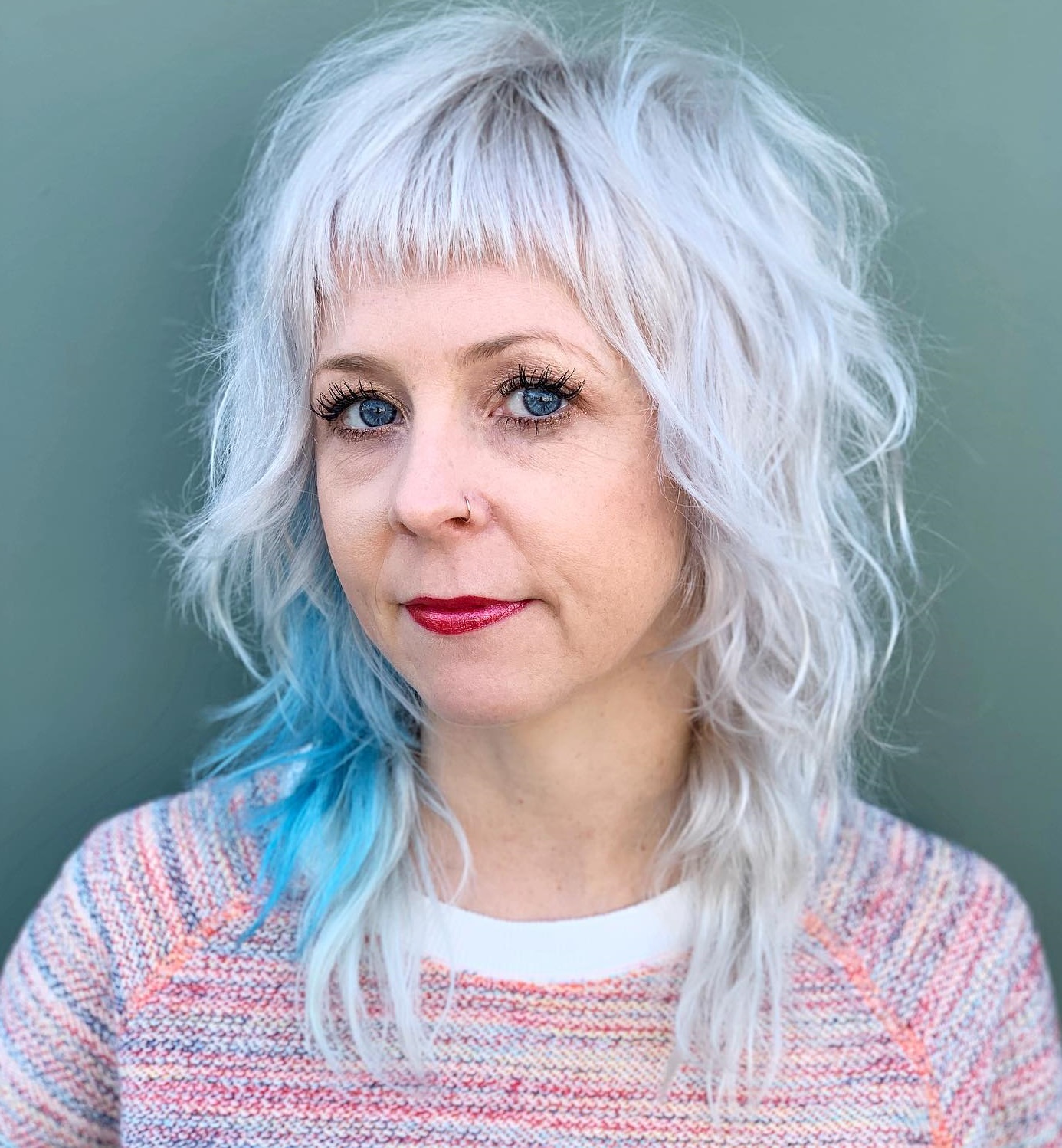 6. Ethereal Short Wolf Cut with Highlights. If you shy away from looking too brutal with the cut, ask your hairdresser for a finer sliced version and get it smartly highlighted for an airy feel.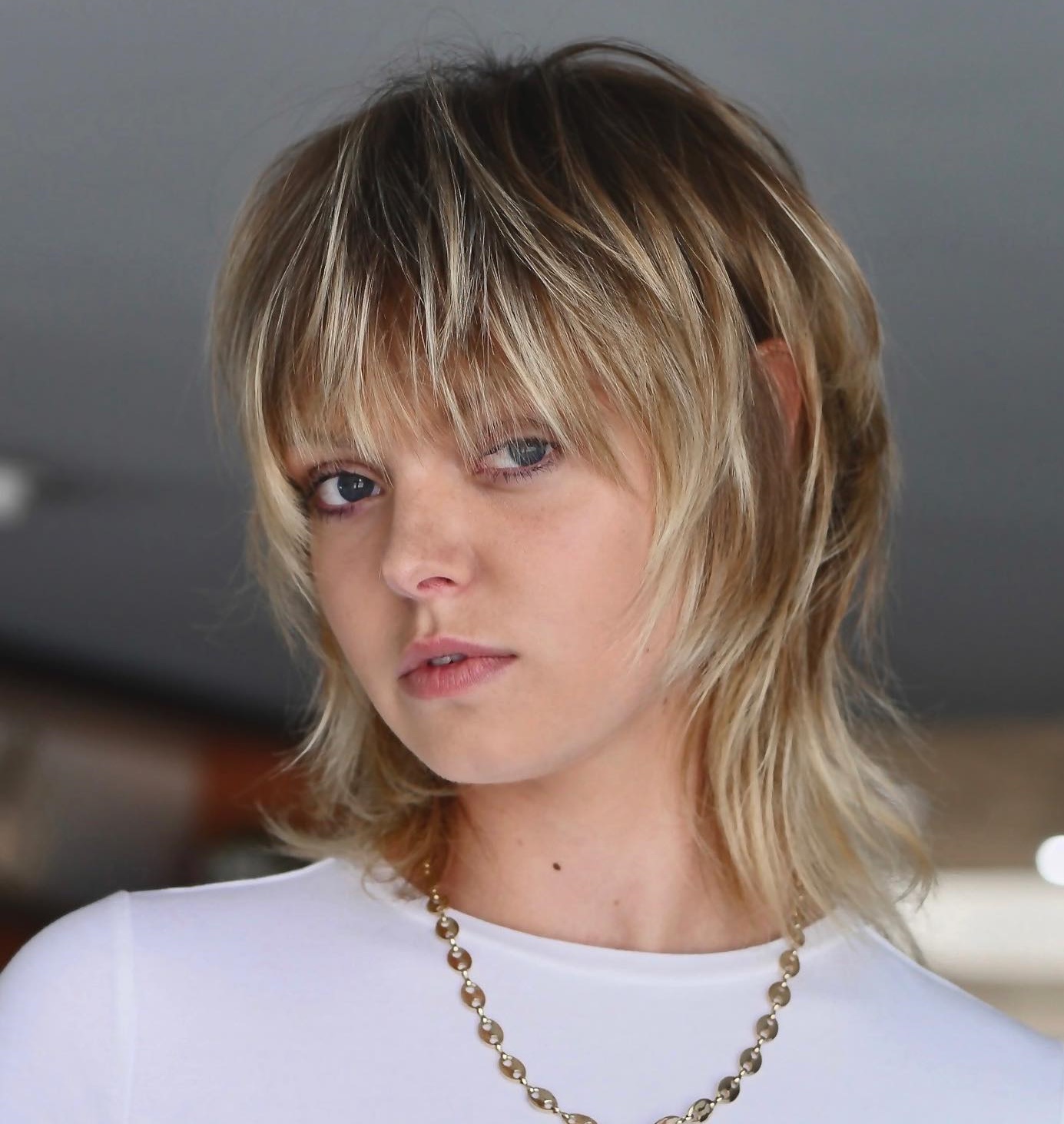 7. Perfectly Cropped Wolf Cut for Curly Hair. While coily crops are often tricky to tame, a medium curly wolf cut is quite a different story since it comes with the weight removed around the crown, which lets the ringlets fall right into place.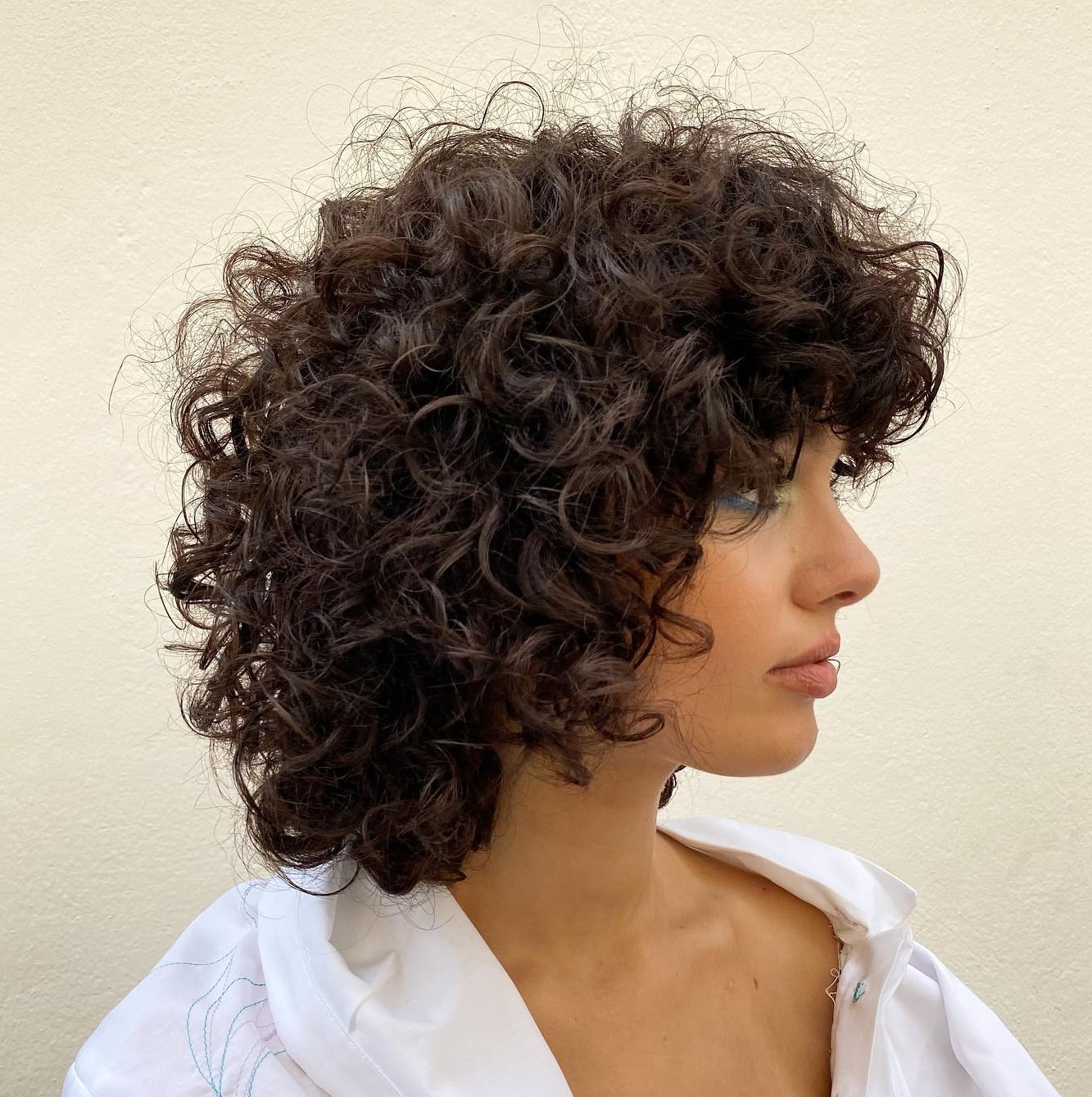 8. Chunky Wolf Cut on Brown Hair. Featuring plenty of bits and pieces around the face, this hairstyle miraculously transforms the otherwise bulky thick mane into a beautiful frame for the strong bone structure.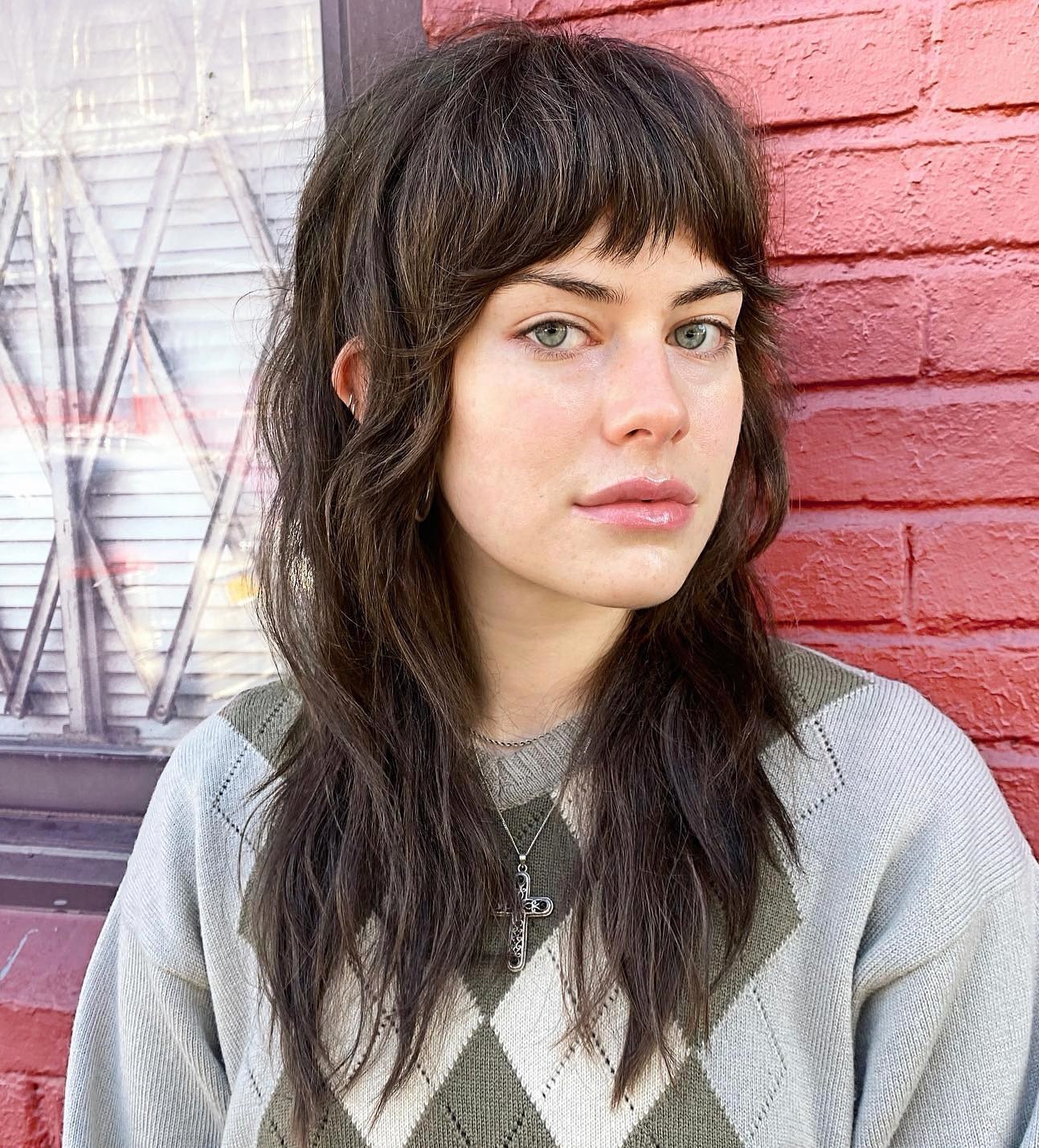 9. Crazy Bangs with Flipped Out Ends. You are unlikely to find a hot wolf cut without bangs, as they are part of the shag magic. But you can make the style even wilder with a thick fringe sticking out.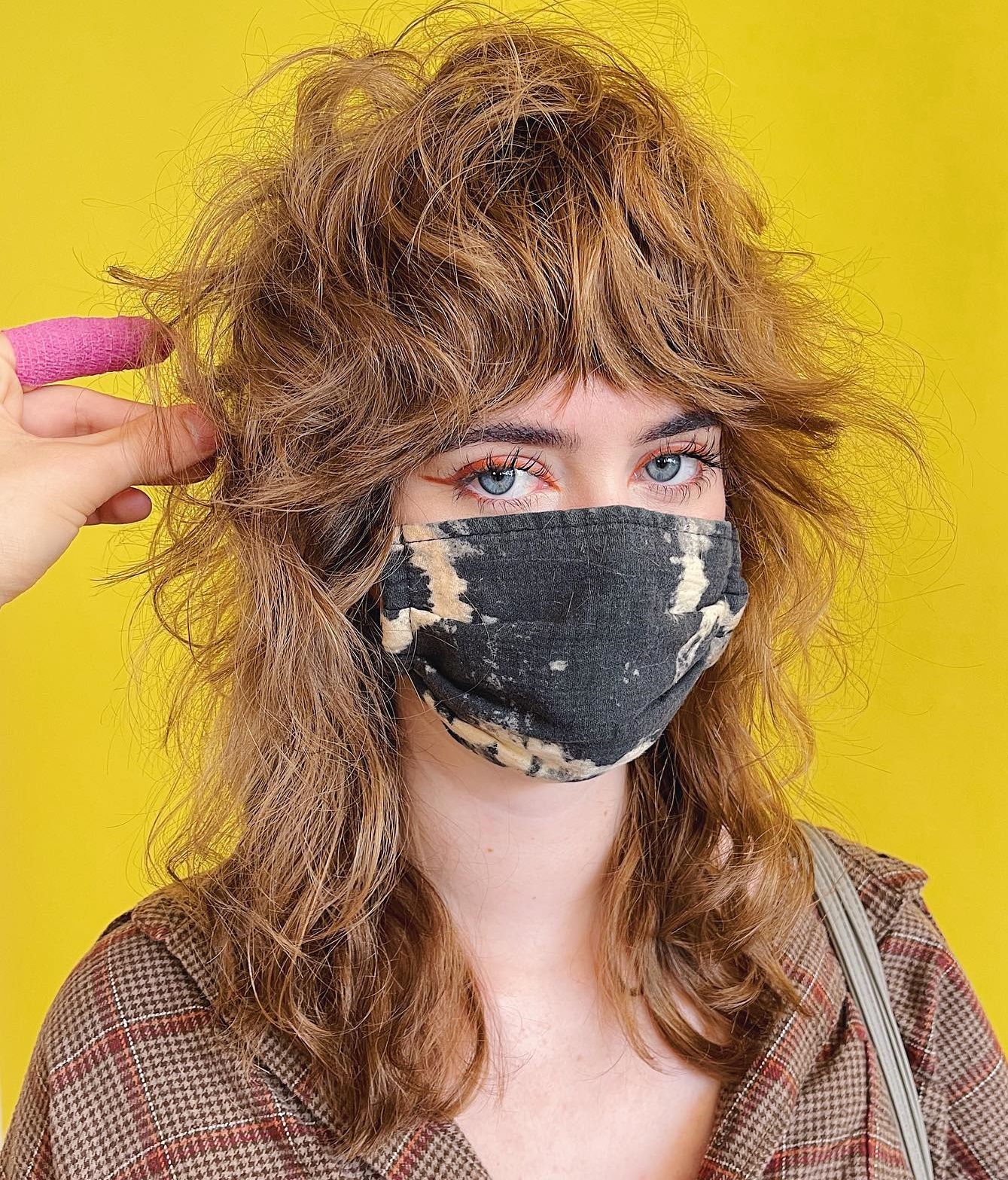 10. Dense Shag with Color Blocking. Here is another one of our wolf cut ideas offering to spice up the shag with chunky pieces in a contrasting color. The style boasts a lot of body on the crown, yet the color provides some interruption to lighten the look.