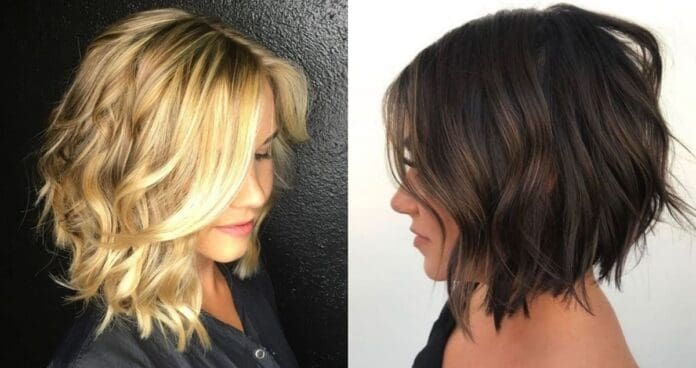 Medium length and wavy texture are among the top current picks in women's hairstyles. In this relation, wavy bob hairstyles are go to options for every day as well as special occasions. As a matter of fact, wavy hair is perceived as a very feminine feature, that's why most of us love to rock those romantic wavy looks on a daily basis or at least from time to time. We can't wait to give you a dose of wavy hair inspiration! Read on and you'll get new ideas on bob cuts and wavy styling…
Cute Wavy Bob Haircuts and Hairstyles to Try This Season
Angled, stacked, graded and A-line bobs are all in favor. Chose the cut according to your hair type and preferred length. Any of these can be worn straight or wavy.
#1: Shoulder-Length Spiraled Bob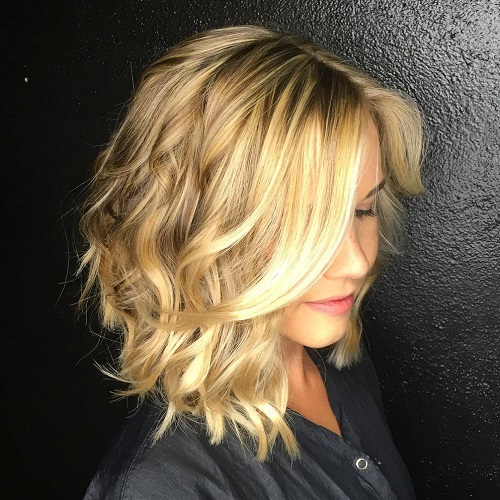 While having a curly style with straight bangs used to be seen as a faux pas, it can work with shorter styles because it helps to blend different layers. Straight pieces in the front will frame the face and work especially well to slim chubby cheeks.
#2: Neck-Length Razored Wavy Bob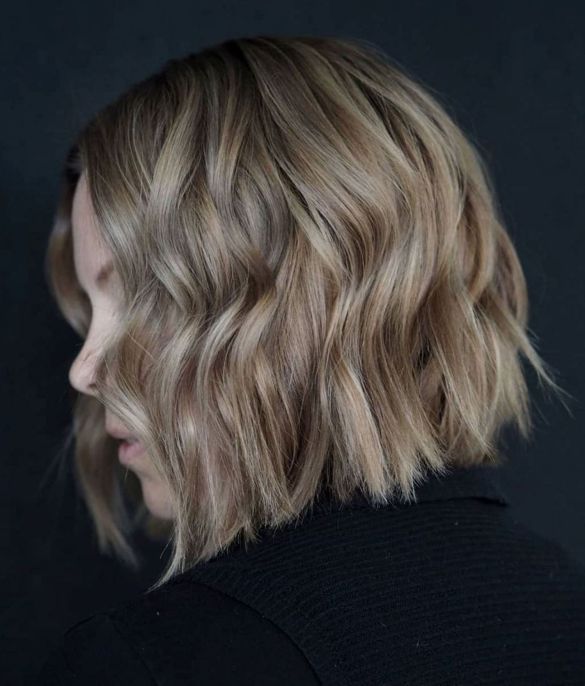 Try the modern wavy bob with midshaft bents. The light brown hair has ash blonde highlights throughout, and the center part helps to frame the face beautifully. It's a feminine haircut, but the choppy ends give it a sporty vibe.
#3: Wavy Choppy Ash Brown Bob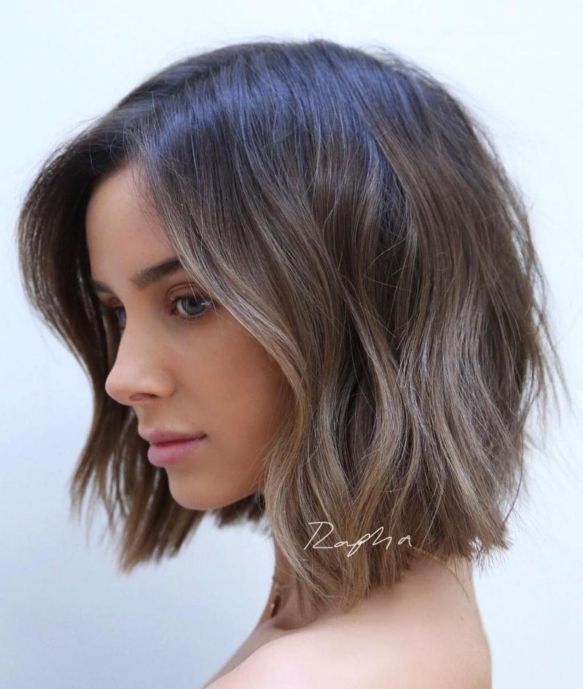 There's something about the soft waves in a short choppy bob that gives it a charming girlish feel. The ashy brown angled cut is fresh and easy, with a sense of fullness and volume. It's an excellent choice for the woman whose hair tends to be thin or a little flat at times.
#4: Light Lob with Large Messy Waves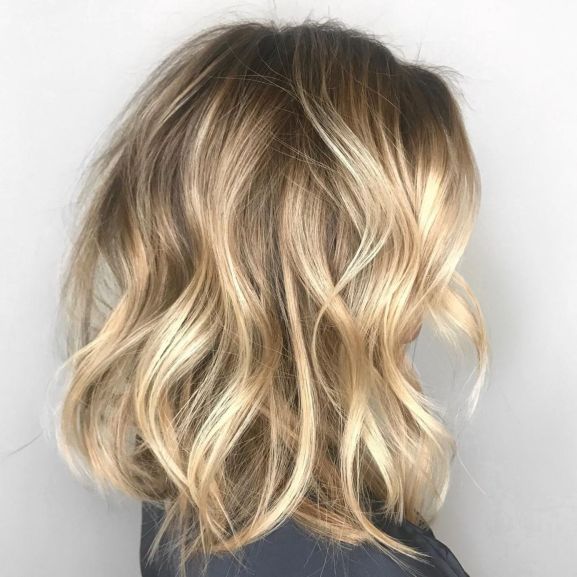 Do you have what it takes to rock a long wavy bob? Gorgeous, blonde, and free flowing; it hits the shoulders running. Simple and quick to style, you can go to sleep with a few comfy braids; and in the morning shake 'em loose and you're ready to go beachy!
#5: Messy Wavy Brown Lob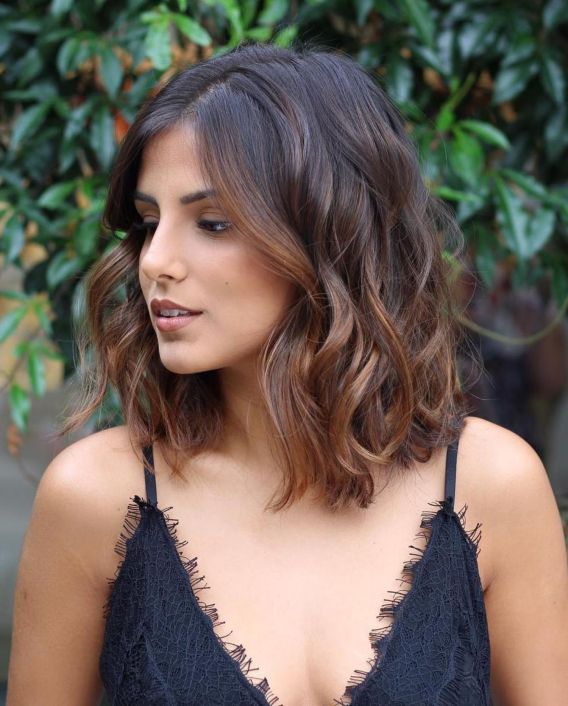 Dark, smoldering, and shoulder-length; it's not your grandma's bob hairstyle. In fact, it's anything but old-fashioned! The natural brown base color highlighted with rusty-red tones draws out the exotic nature that resides within any confident woman. An added benefit? The messy long waves are a breeze to style and maintain.
#6: Angled Bob with Beach Waves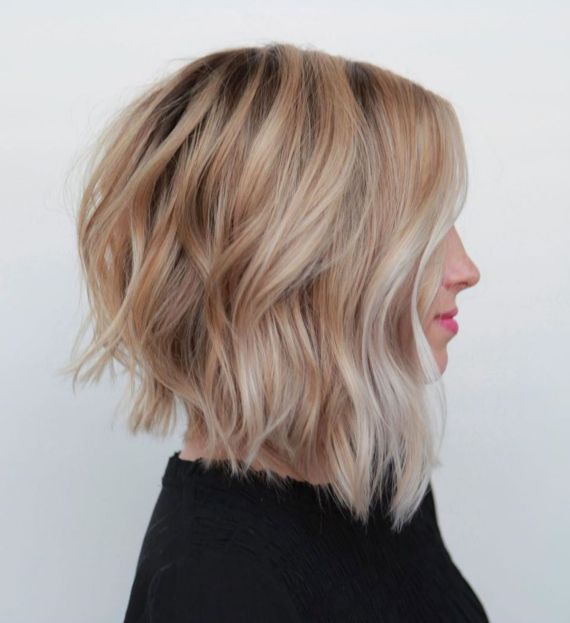 Consider an inverted, angled bob hair cut to bring out the best of your beachy waves. The dark roots add depth and volume to the different shades of blonde, and the long, bright white pieces in the front highlight the face. Part it on the side to show off all the layers and texture.
#7: Autumn-Ready Stacked Scrunched Wavy Bob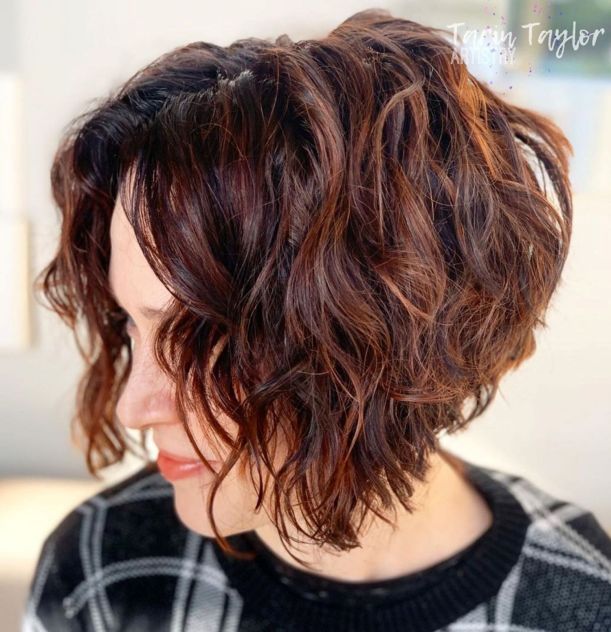 Short and sassy, this layered, inverted bob delivers lots of texture and a classy shape. The tousled top and stacked back make it easy to style and maintain, and the chin-length locks frame the face in a feminine way.
#8: Rounded and Feathered Bob Haircut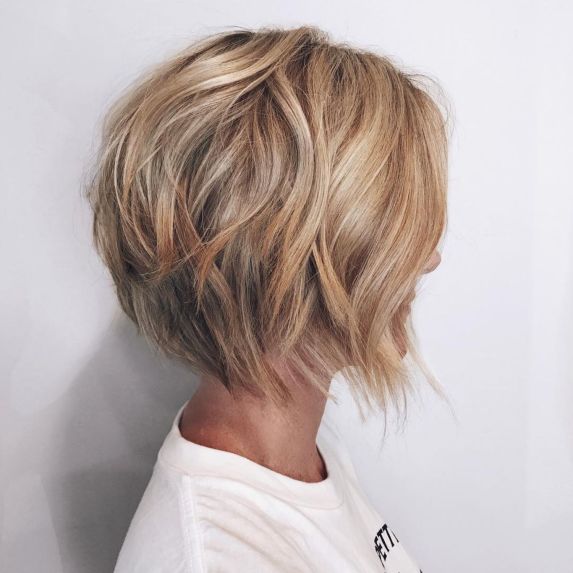 Looking for a rounded short wavy bob that will work great in and out of the office? Try a feathered and textured bob cut on for size. Hitting just below the jawline, the chunky layers work great for most face shapes, and the unique strawberry blonde color attracts the eye whether you're coming or going.
#9: Feminine Peek-a-Boo Bob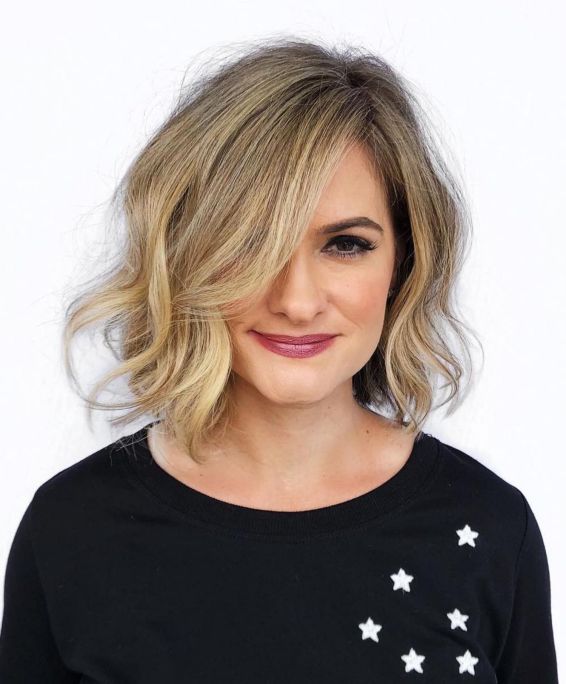 Are you feeling sultry and mysterious, or shy and unassuming? Whatever mood you're in, one thing's for sure: you'll be feeling ultra-feminine with a longer tousled bob. Keep them guessing as you "peek-a-boo" from behind the sexy swoop of wavy blonde hair that strategically falls just in front of one of your eyes.
#10: Cute Shaggy Wavy Lob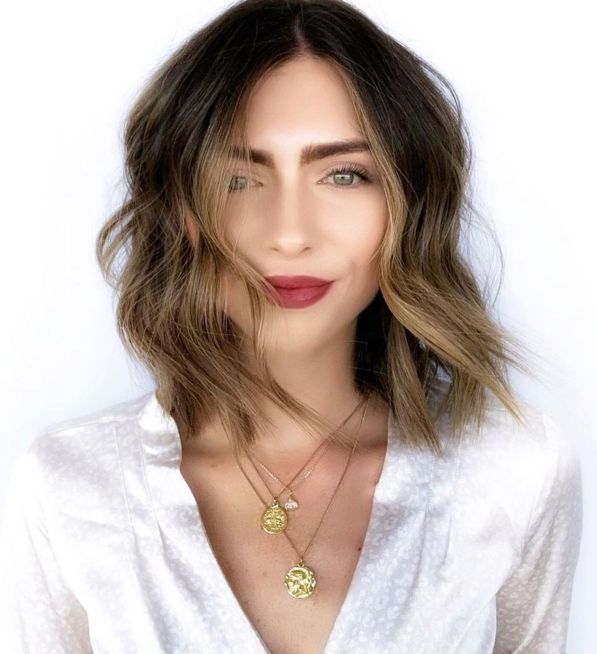 A wavy lob is an excellent choice when you're growing out your shorter bob. Once it hits your shoulders, the waves will be long enough to style modern loose updos. The soft well-blended highlights over chocolate brown hair make the color truly exquisite.