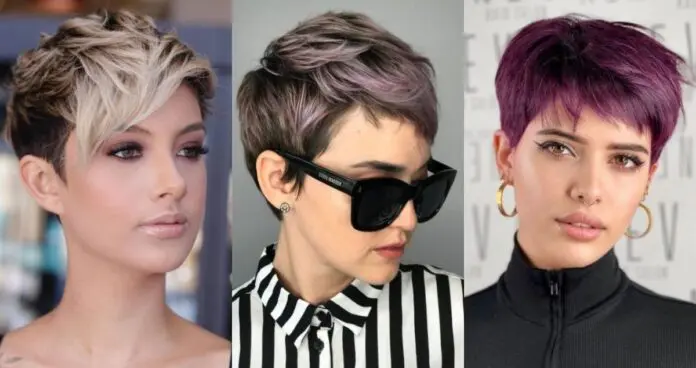 A short and sassy pixie has become extremely popular in many hairstylists' chairs. What was once an edgy haircut has become the standard for women seeking a streamlined and polished look. In order to jazz up your new pixie cut, we recommend adding in a lovely or fun color. From rich dark hues to punchy primary shades and elaborate highlights, we have 40 dyed pixie cut ideas that are sure to inspire.
Colorful Pixie Cuts
It's much easier and safer to try new hues on shorter lengths. A cool short cut plus a stunning hair color is a winning combo and a nice way to change your appearance drastically if it's something you are in the mood for!
#1: Dark Brown to Blonde Pixie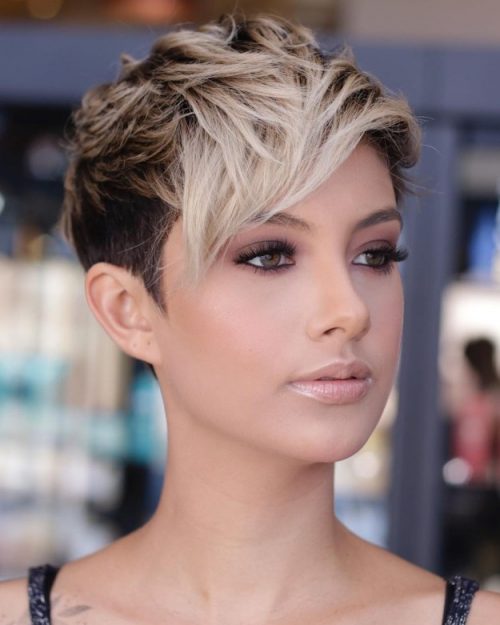 Instagram / @RAFAELBERTOLUCCI1
We can't get enough of this 'do! The smart transition from dark hair to medium brown to bright blonde is simply breathtaking. A great proof you can create a stunning ombre even on a pixie cut!
#2: Plum Pixie Cut
A short haircut with front bangs is always an appealing combination, but if you want a look that is different from everyone else's, simply inject a pop of color. Choose the shade that complements your skin tone for a wow factor.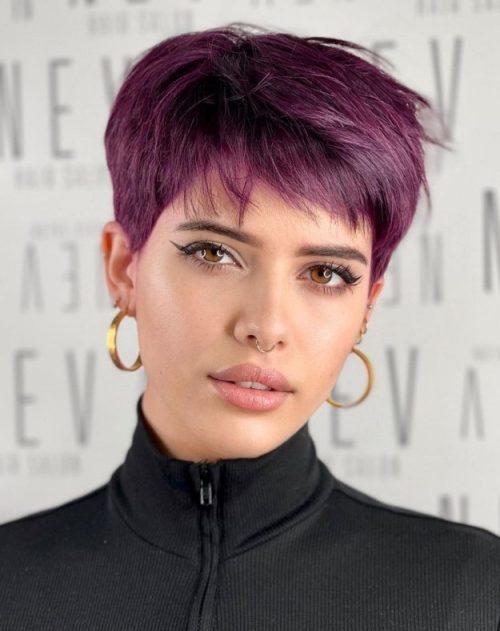 Instagram / @NEVILLEROMANZAMMIT
#3: Pastel Pink Pixie
Sleek and elegant, pink pixie haircut creates a layer of intrigue that surrounds whoever is rocking the style. Shadow roots and peachy highlights make a good addition to the main color.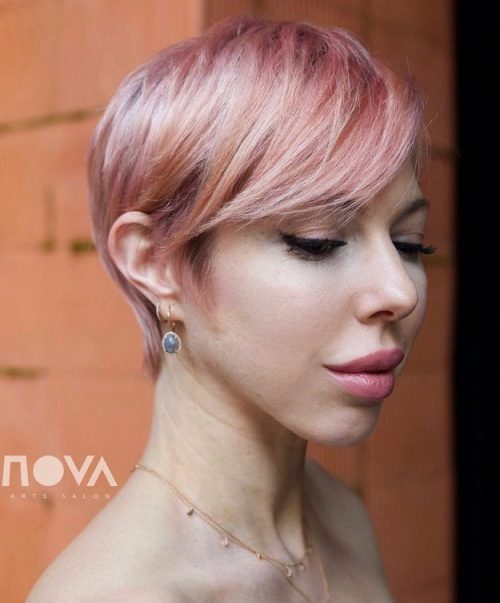 Instagram / @SALSALHAIR
#4: Blonde Pixie Bob with Highlights
Having a bleach blonde look is the best move to make when your hair is shorter. As we all know, bleaching hair can affect the health of your tresses; however, with a short do – you're free to explore color! This creamy blonde hue with platinum blonde highlights looks really impeccable!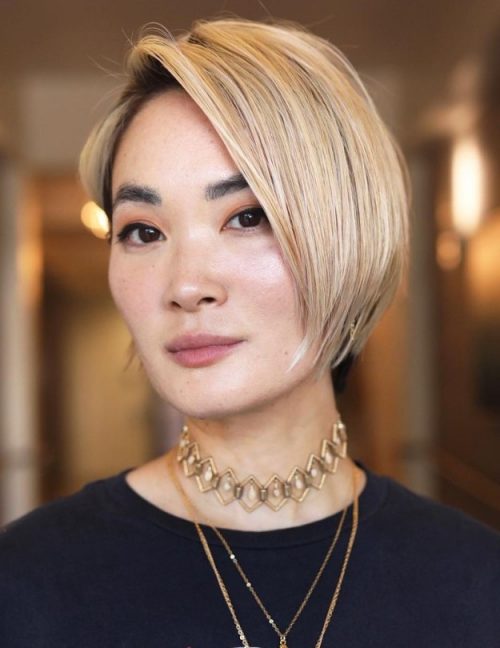 Instagram / @HIROHAIR
#5: Chocolate Brown Curls
Balance out your bouncy curly bang with a neat taper in the back. The rich chocolate brown hue of this brunette pixie underlines the wish to keep it natural while head-turning.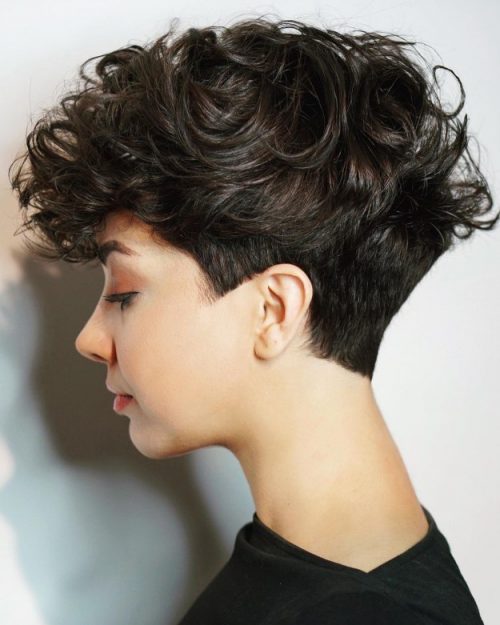 Instagram / @RICARDODINIS
#6: Copper Red Pixie with Long Bangs
Show off chiseled cheekbones by drawing attention to them with long side bangs and dimensional light to dark color. This is one of the shades that flatter deep complexions best.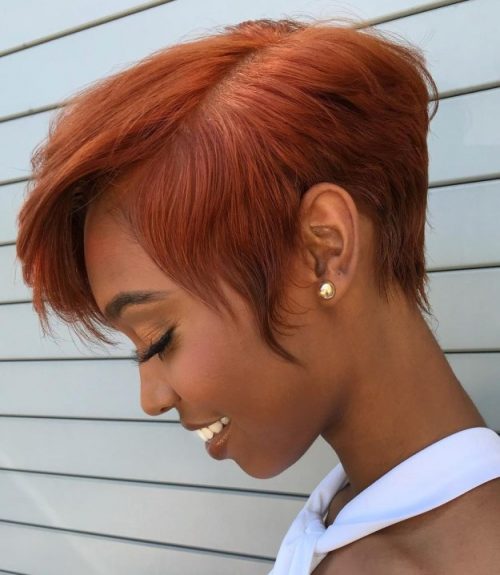 Instagram / @PEKELARILEY
#7: Frosted Pixie Cut
Frosting is one of the most popular color techniques for those rocking a pixie hairstyle. Whether you opt for a blonde hue or enhance the bleached tips with pastel colors, you are sure to get a brightened and more interesting look.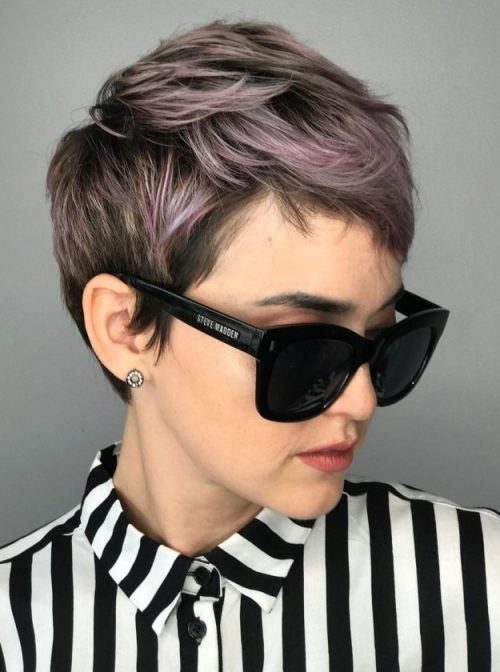 Instagram / @OTTOLAWRENCE
#8: Chunky Highlights
Curly bangs are all the rage, inspiring more and more women to take up the Curly Girl method and embrace their unique hair type. Sweet curls are the perfect pairing with an edgy pixie cut that boasts closely cropped nape and temples and chunky colorful highlights.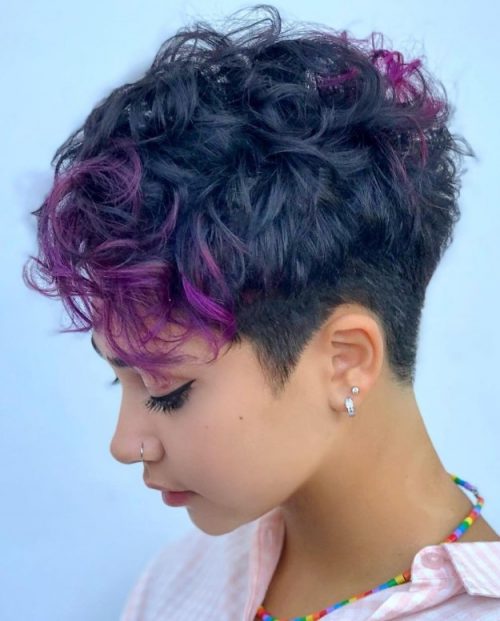 Instagram / @JEANCLAUDEELMOUGHAYAR
#9: Rose Gold Pixie with an Undercut
Can pixie be cute and edgy at the same time? It seems the mission isn't impossible if you pair a feminine rose gold shade with a bold undercut that's only partly covered by long and choppy top layers.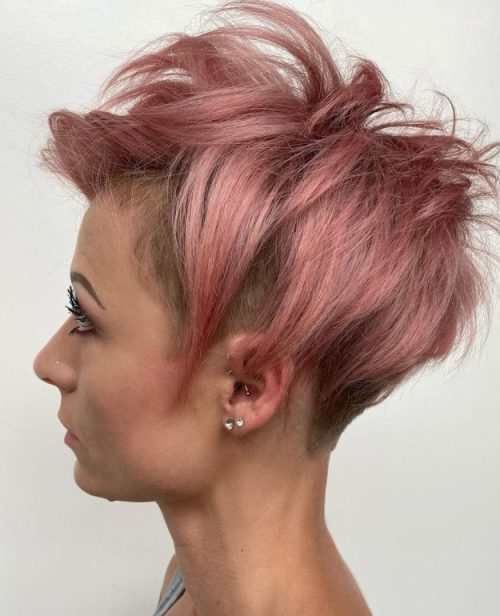 Instagram / @SHMOAKIN_HAIR
#10: Honey Blonde Balayage
Honey blonde balayage set out by light brown base looks very gentle and to the point. Romantic long side bang scores additional points for this beautiful pixie.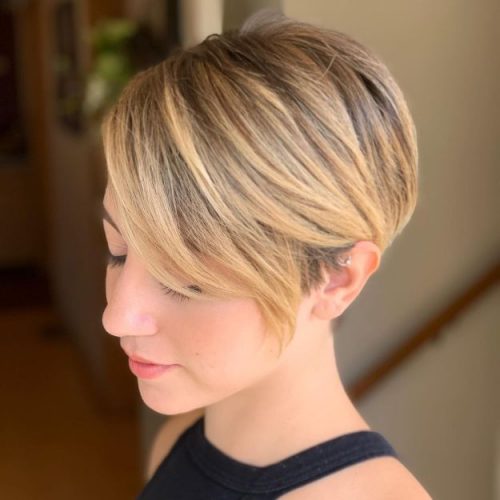 Instagram / @BEAUTYBYMAYRAPONCE