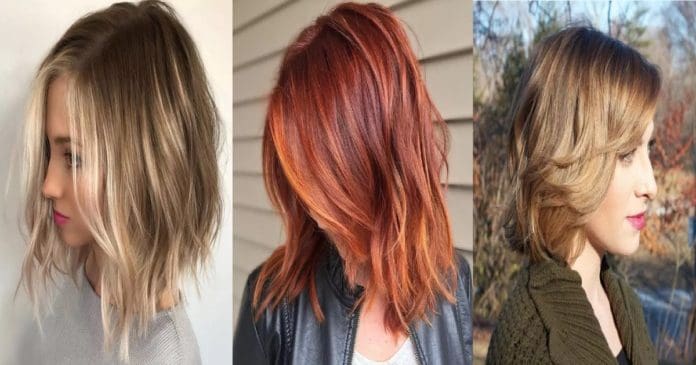 A bob haircut is a fairly decent and relatively low-maintenance solution for fine hair. A collarbone, chin-length or cropped styles are equally beneficial for hair that lacks body. It can always be added with simple styling techniques and available hair products. The following are some of the cutest examples of bob hairstyles for fine hair. Even if you have been sticking to this cut for years, view them with ideas for a seasonal update in mind.
Best Bob Haircuts for Fine Hair
If you have fine hair, you must always learn new tips and tricks how to make it look thicker. Bob haircut is a marvellous solution for thin locks. You just need to choose the right type of this cut. Draw attention to texture and edges, make it messy or wavy, ask your hairstylist for highlights, and you will never have the bad hair day again. All those tricks in our article!
#1: One Length Bob with Long Bangs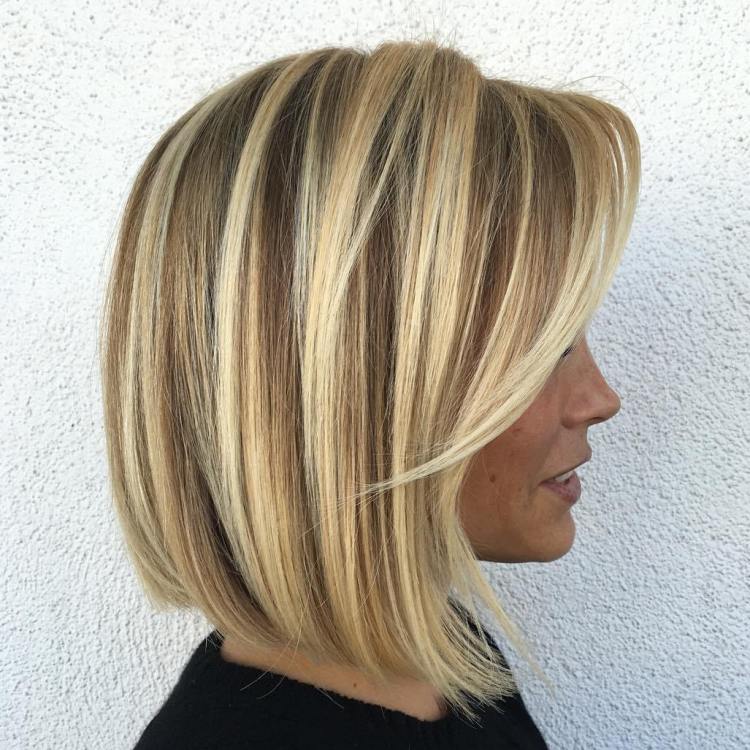 SOURCE
If you have been blessed with straight hair, consider your mane to be a blank canvas. Use highlights to your advantage to create dimension in short bob hairstyles. Her chunky blonde and brown pieces complete a chic hairstyle with depth and sufficient volume.
#2: Bright Blonde Bob Cut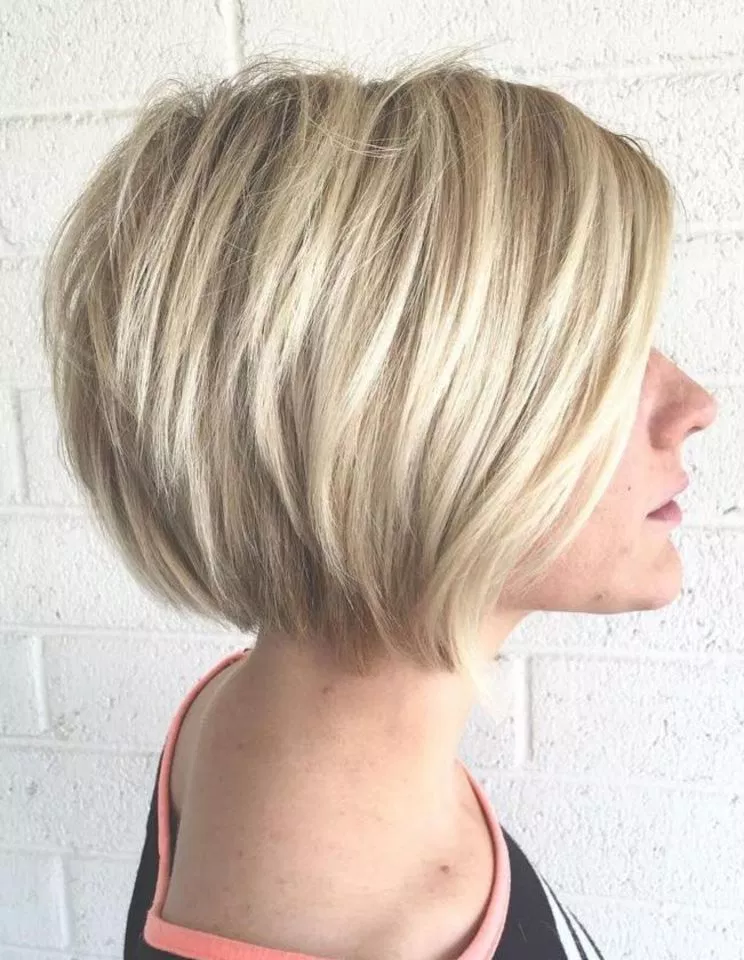 Fine hair is marked by strands that have a lack of body. One of the best tricks to make short bobs look fuller is with the usage of highlights and low lights. The former is usually two shades lighter than your natural hair, while the latter is two shades darker. The mix of colors creates the illusion of depth.
#3: Layered Short Hairstyle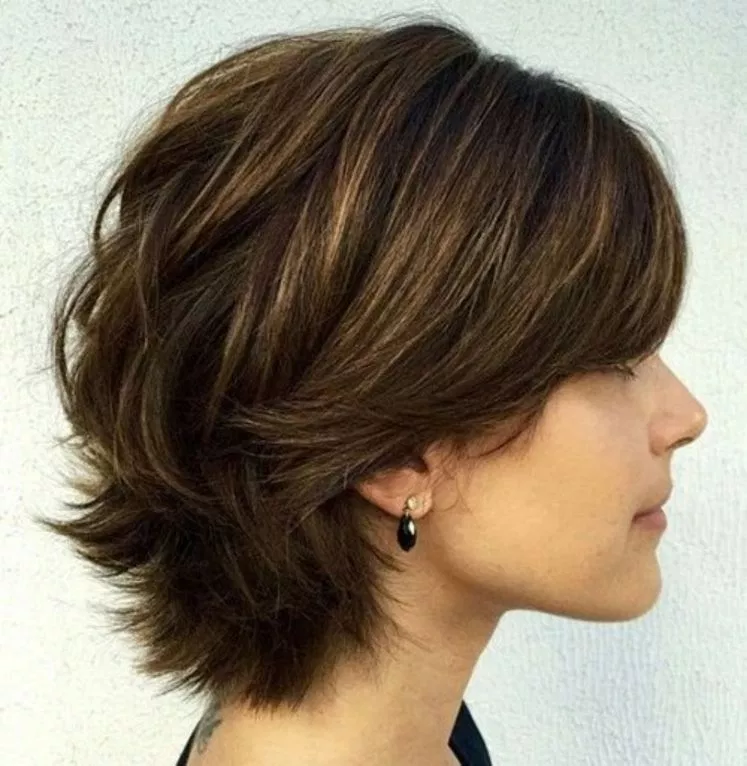 Layers are a great way to create volume in fine hair. This bob haircut shows how the shorter pieces work together with the longer pieces to retain the length while adding the bounce. To create this textured look with your own similar cut, use a quick spray of dry shampoo at the roots of clean hair.
#4: Wispy Short Bob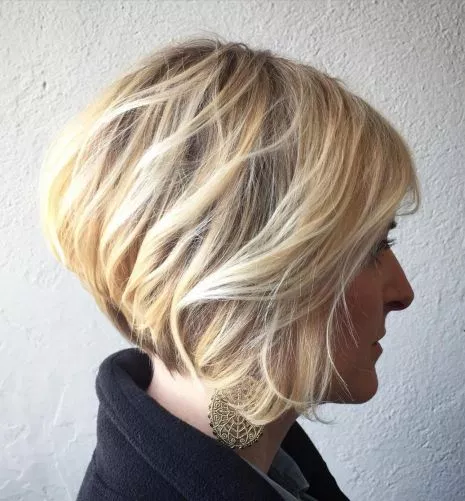 Achieve texture in short bob haircuts for straight hair by bumping the ends. The result is wispy curves that develop movement throughout the layers and result in the overall flirty and fresh hairdo.
#5: Stacked Short Haircut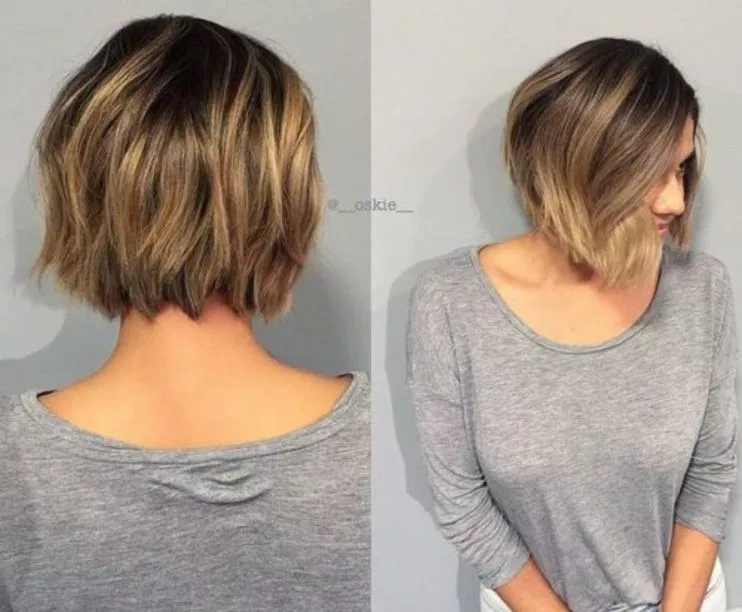 If you're an active person, it can be difficult to find the time to style your hair, which is why short hairstyles are so effective for athletes. This look is easy enough to pull back with a headband when you've got to run, figuratively and literally speaking, and short enough to style in the morning without losing any sleep.
#6: Champagne Blonde Bob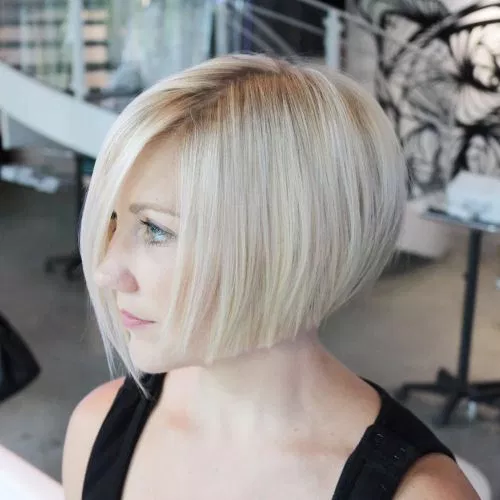 Cool-toned blonde shades are the most on trend ones this year because they are edgy yet soft at the same time. Plus, they flatter many different complexions from pale to deep. Because the colors are so light, you need to add visual interest and volume with dark roots and stacked layers in the back.
#7: Brown Bob with Babylights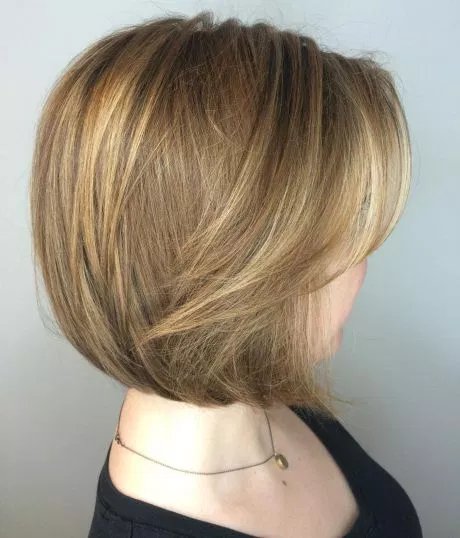 Bob haircuts are simple styles for women who want a polished appearance that doesn't require much upkeep. If you work in a traditional work environment, opt for an organic color and a few face-framing layers.
#8: Angled Cut for Thin Hair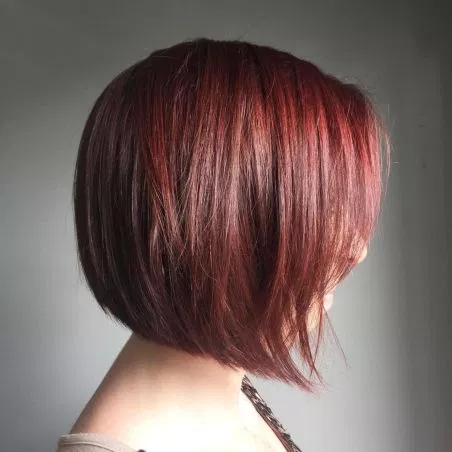 Blunt cuts are hard to pull off with thin hair because they don't provide much volume. Angled chin-length bobs create the illusion of fullness throughout the back, but still have clean straight lines. By keeping your bob longer in the front, you can frame and soften your face.
#9: Wavy Asymmetrical Long Bob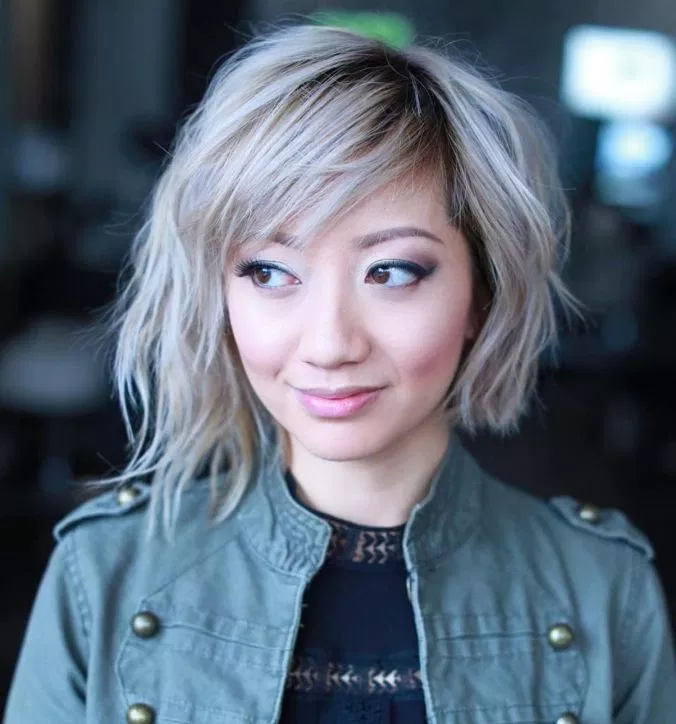 Round faces look best with bangs swept to a side as they draw attention up and make the visage appear lengthened. Let your side swept fringe blend with the longer side of your cut for added visual elongation. Sea salt spray will give your strands a thick, beachy texture.
#10: Bob Cut with Face-Framing Lightening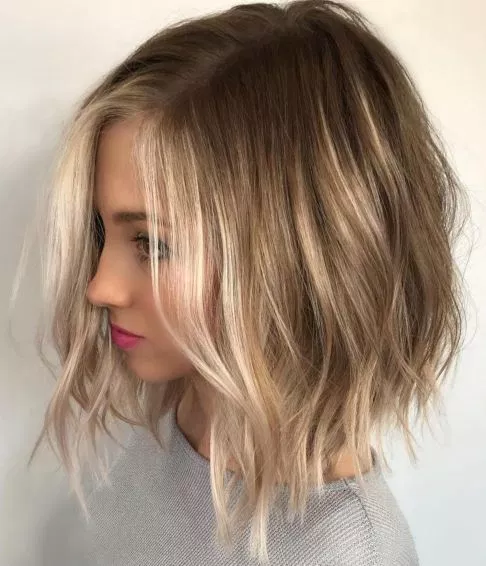 Going shorter is preferable if you have fine hair. Bobs work really well for those with finer hair in this relation. To draw more attention to your face, choose a lighter shade for face-framing strands and tips to make them seem more lightweight and therefore more voluminous.