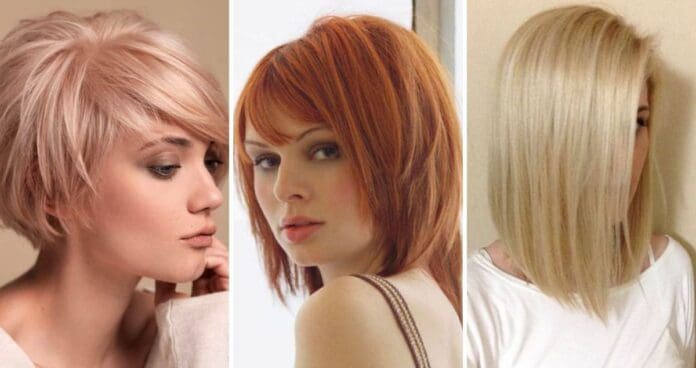 People with fine thin hair often have trouble finding a hairstyle that works because their hair just won't settle properly with most haircuts, be it layers, curls, or bangs. Let's fix that!
Check out these 42 cute and cool hairstyles for fine thin hair that may make your hair look thicker and boost your overall look.
1. Short Pastel Blonde Bob Haircut for Thin Hair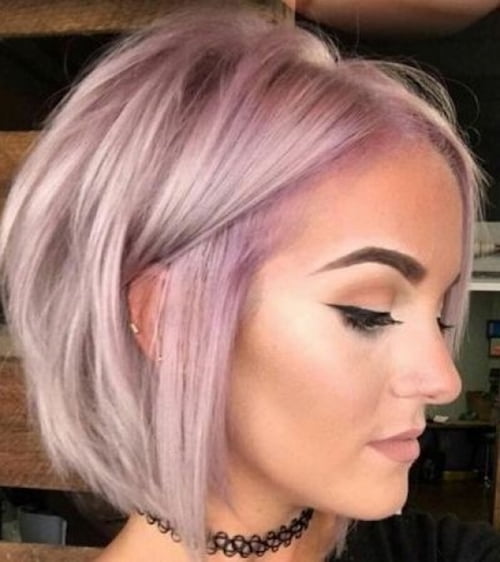 source: pinterest
Blending in color highlights provides accents for thin hair and adds depth to your fine hair. The result is a trendy feel that looks amazing.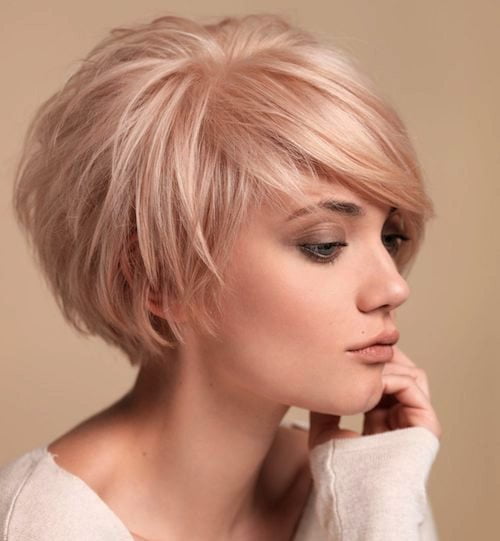 source: pinterest
A haircut that features layers on short fine hair gives volume to this bob hairstyle for thin hair. It's a delicate but perfect cut for this model and is an amazing hairstyle for fine hair.
2. Copper Hair with Blunt Bob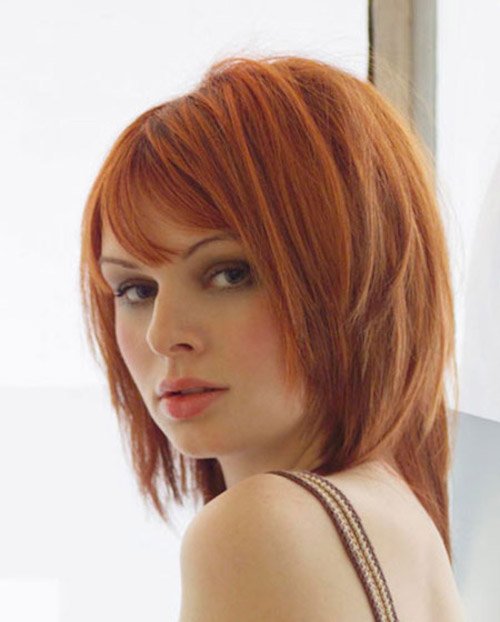 source: pinterest
If you have thin hair, the chances are, you'll get away with shorter hairstyles better than those with thick hair. If you want to flaunt what you've got, why not chop your hair into a short, cute bob to give off a mature but playful aura. It's a great hairstyle to show off your fine hair.
3. Honey Blonde Hairstyle for Thin Hair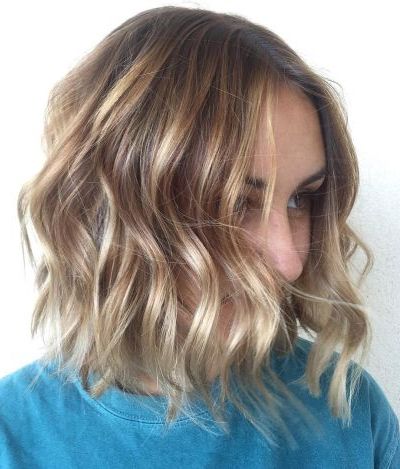 source
A perfect balayage always goes great with a cute, wavy hairstyle like this one. Have your hair be the center of attention with a great brown-to-gold balayage and an easy-to-do wavy look that you can achieve everyday.
4. Blonde Disconnected Undercut for Fine Thin Hair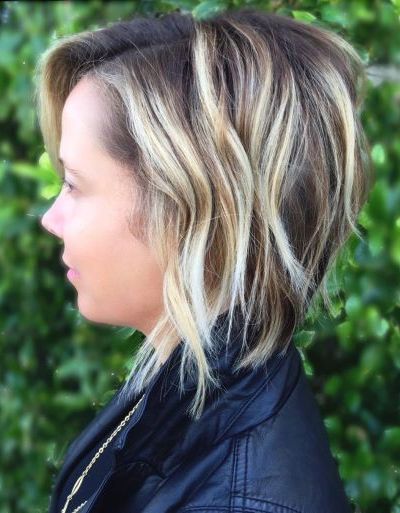 source
Have you always wanted an excuse to wear a leather jacket? Now you can with this edgy hairstyle for fine hair. Your thin hair can look thick with this kind of curls and better yet, an undercut to give you extra spunk that you need.
5. Straight Bob with Pulled Up Bang for Fine Hair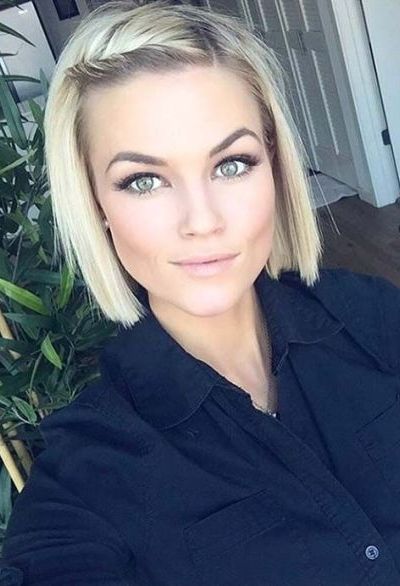 source
If you like keeping things simple and classy, why not go for the straight bob? Complete this elegant look with a curled up style for your bangs during events when you don't need them. Though this is one of the hairstyles for thin hair might need a little straightening to keep things in order.
6. Ombre for Fine Thin Hair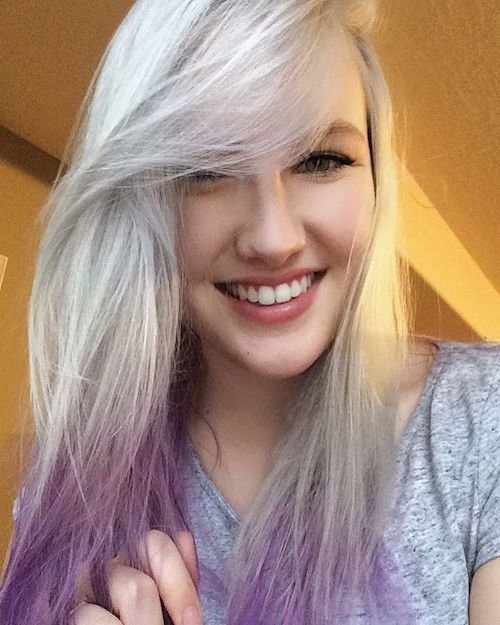 source: instagram
An ombre hairstyle for fine hair can go well. Why? Because thinner hair can be dyed easier than thicker hair and will require less treatment (a.k.a. damage) to your mane.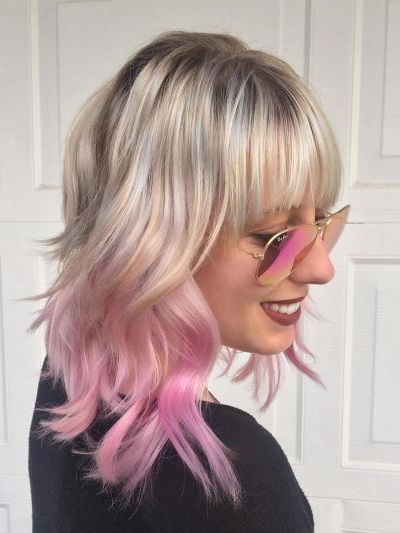 source
For this spunky hairstyle, have your barber give you a gray to black balayage with a pink ombre. If you want to give your hair more depth and make the colors more appealing, curl it regularly with a curling iron.
7. Blunt Bob with Side Braid for Fine Hair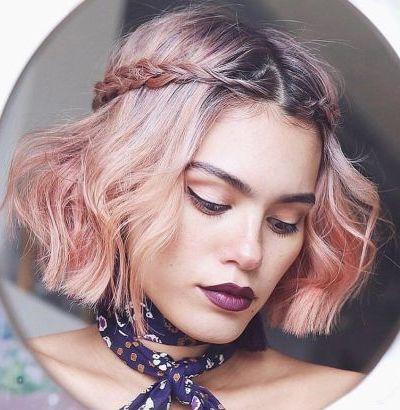 source
Want to get more creative with your bob other than a unique hair color? Try getting side braids done to give you a faux hair crown. Simple to do, yet with very graceful results.
8. Pixie Undercut Hairstyle for Thin Hair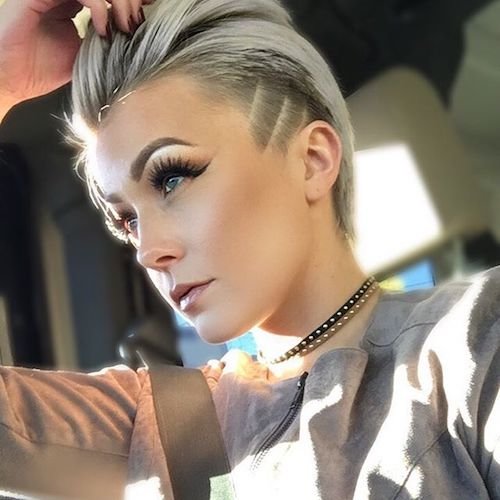 source: pinterest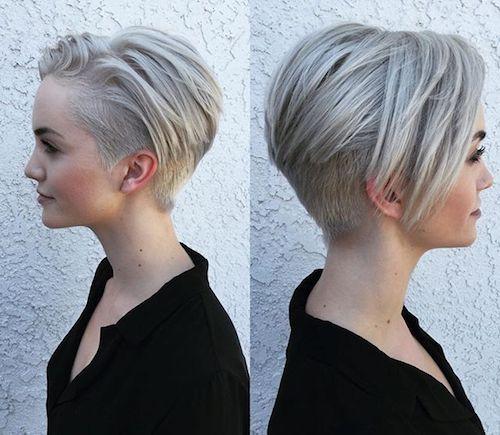 source: pinterest
Combining two trendy elements, the pixie undercut for thin hair gives you simple, yet unique look that can surely turn heads. The pixie hairstyle can be great for thin hair since it's very maintainable, while a short undercut can give you that extra edge you want.
9. Short Layered Bob Haircut for Fine Hair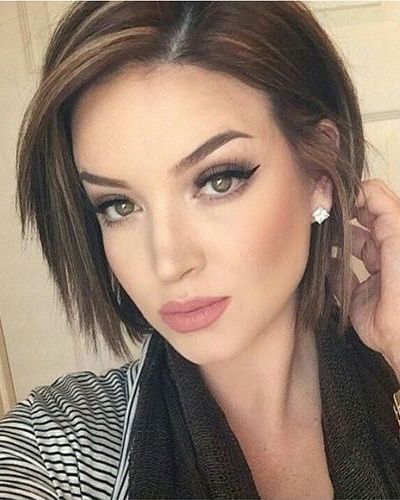 source
Mom look? Nah. This short layered bob for thin hair can give you a more sophisticated everyday look with minimum styling. Wispy hair can also benefit from this look, as it doesn't require much styling or straightening (maybe just a little bit). This amazing hairstyle is one of the best hairstyles for thin straight hair.
10. Blonde Balayage Hairstyle for Fine Hair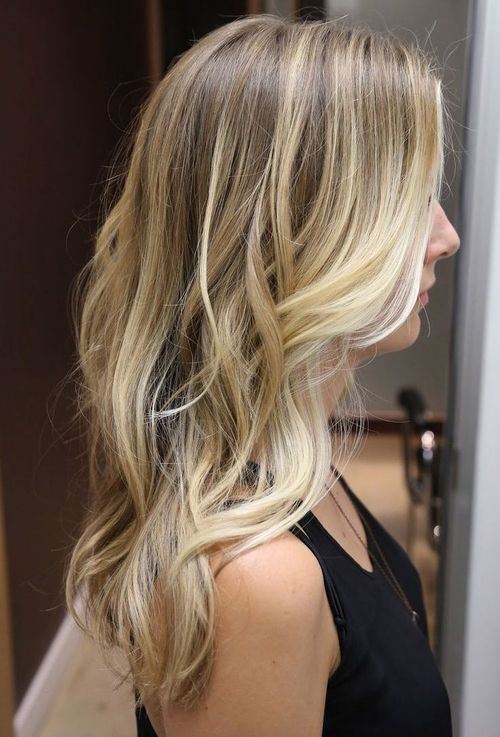 source: pinterest
If you are looking for that sun-kissed look, balayage is the way to go. This particular look will work for thin and fine hair since blonde can go well with thin locks and curls are very easy to do on thin hair. Another fine hairstyle for fine hair.