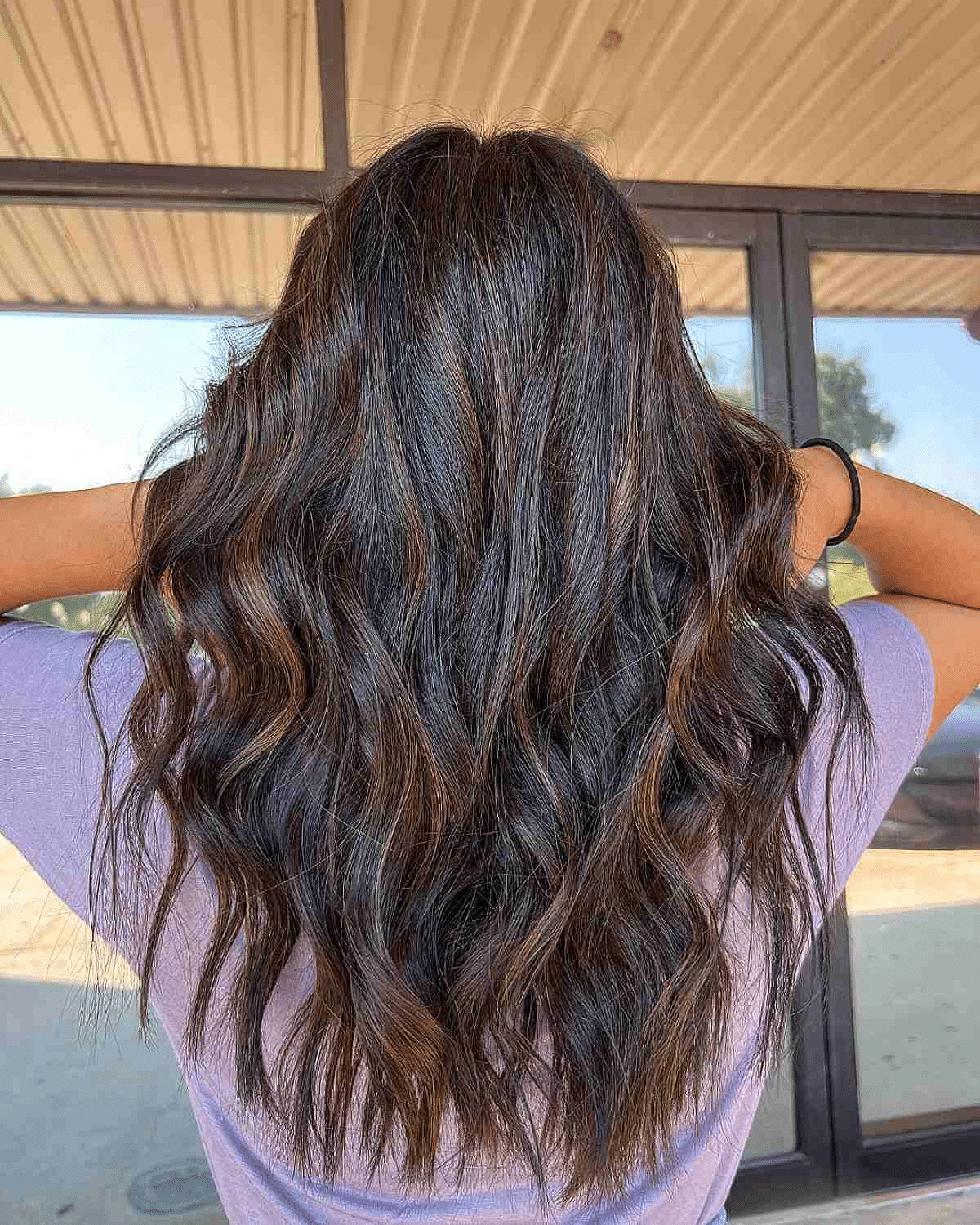 Try Warm Chocolate Blonde Highlights on Dark Hair
On your next hair appointment ask for warm chocolate blonde highlights on dark hair. It will turn your brunette into sun-kissed tones. Your hair color will become lighter than the original one offering a shiny texture. This hair transition will give a shade of red and brown maintaining a subtle look. By opting for ribbon-wrapped curls a signature statement can be made. A beachy wave can be created by pulling a wide-tooth comb throughout the hair.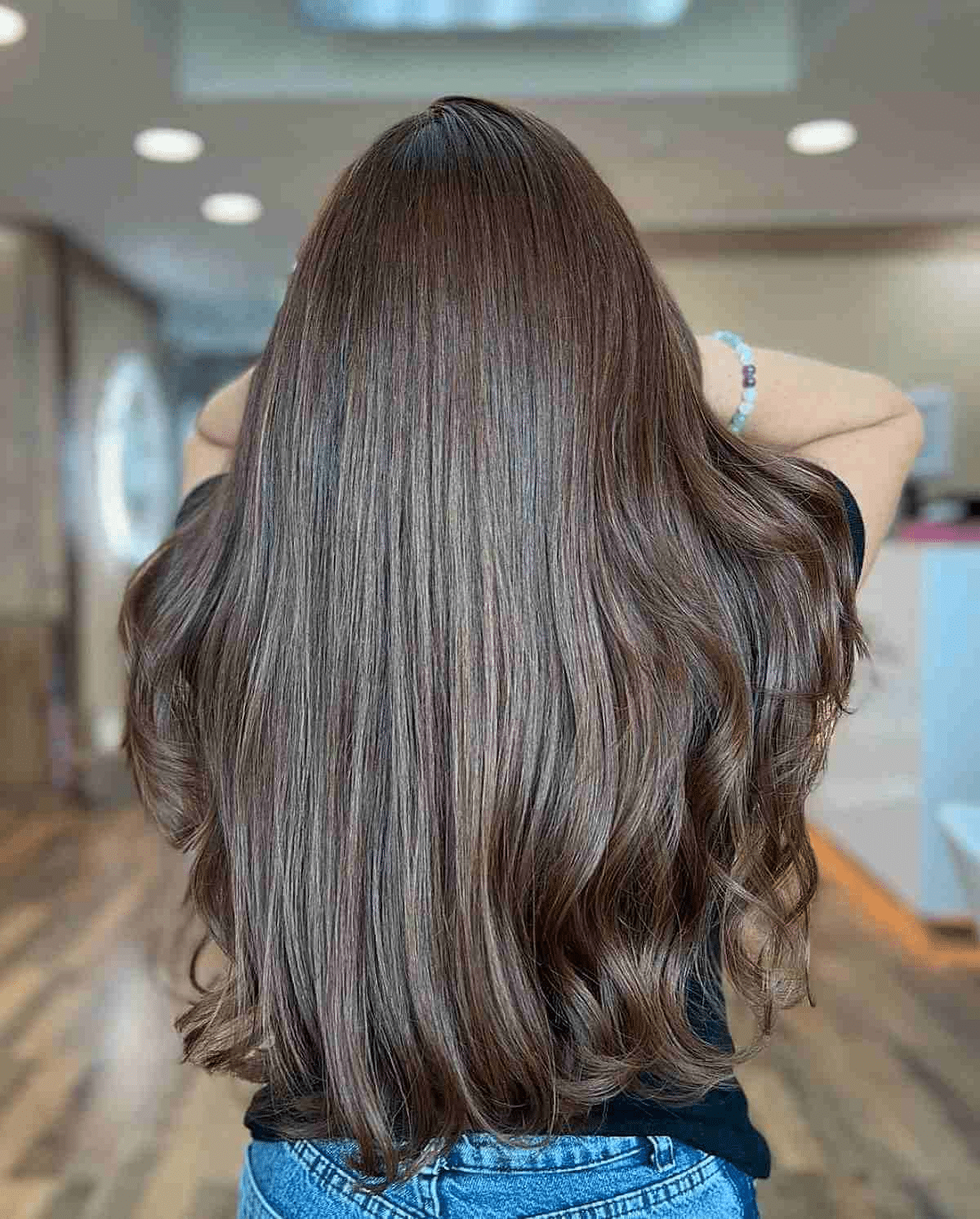 Try a Cool-Toned Chocolate Brunette Hair Color
For chocolate brown hair that looks glossy and less warm, you should pick a subtle shade. Try a dark chocolate shade while refraining to chose red, gold, or copper colors. Your hair will reflect a charming shine when exposed to light. Your hair will grow out beautifully as this tone is closer to your lived-in hair color.
Get Chocolate Brunette with Ombre on Long Hair
For adding lively jazzed-up tones, go for Ombre! For ribboned affect no color blonde is required. The contrast of caramel and chocolate is made for each other. This shade leaves your hair dark/light giving a soft immaculate feel.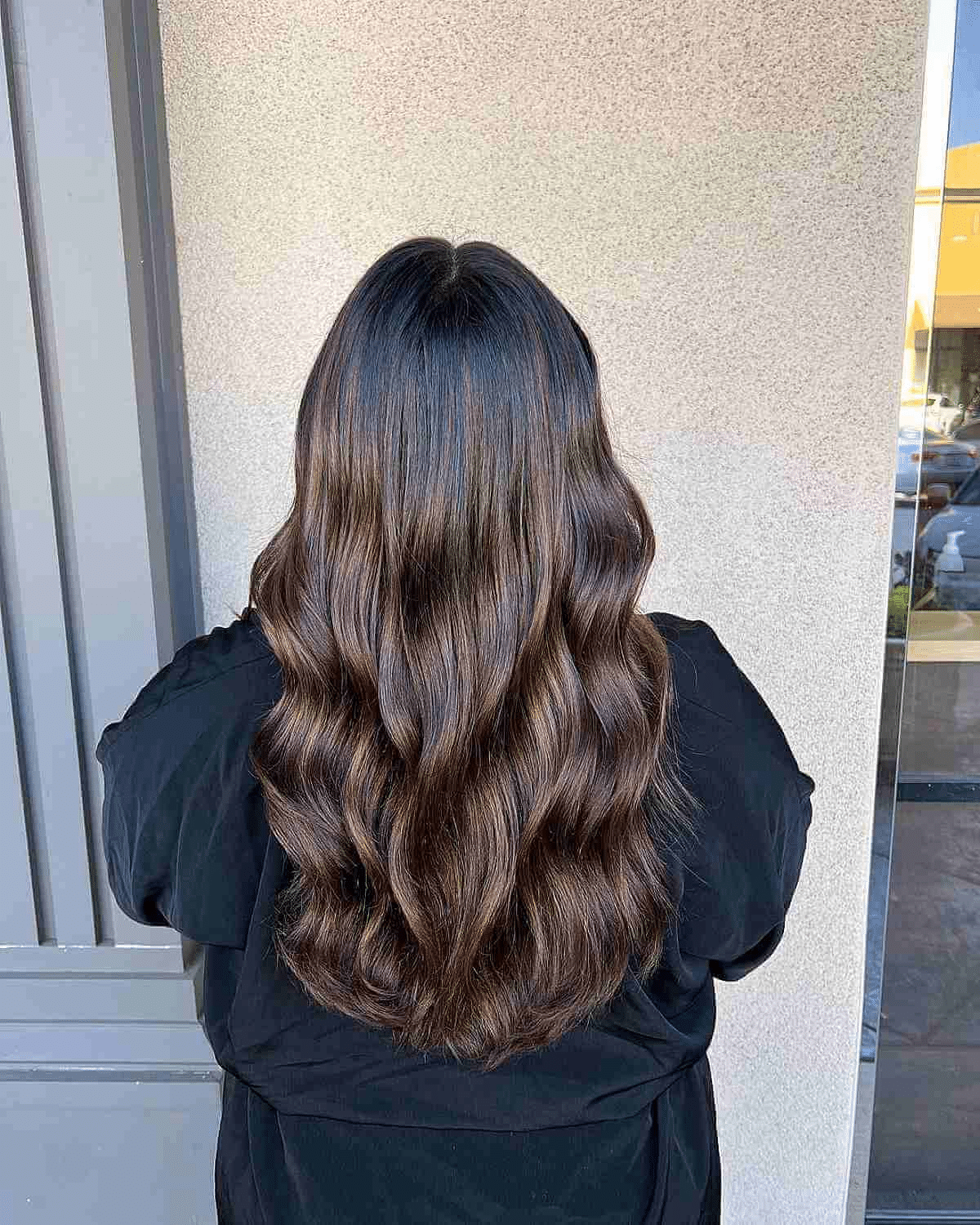 Get a Natural Balayage on voluminous Brunette Hair
For your long locks try a milk chocolate balayage that grows into a transitional color starting from dark to a soft fudge tone. This look is one of the top-notch ones among the brown hair color games! It makes your hair look glossy and flattering giving a deeply nourished appearance. For home care, I suggest using quality cleansers. Also, touch-ups after a few weeks will be required to maintain your hair shade.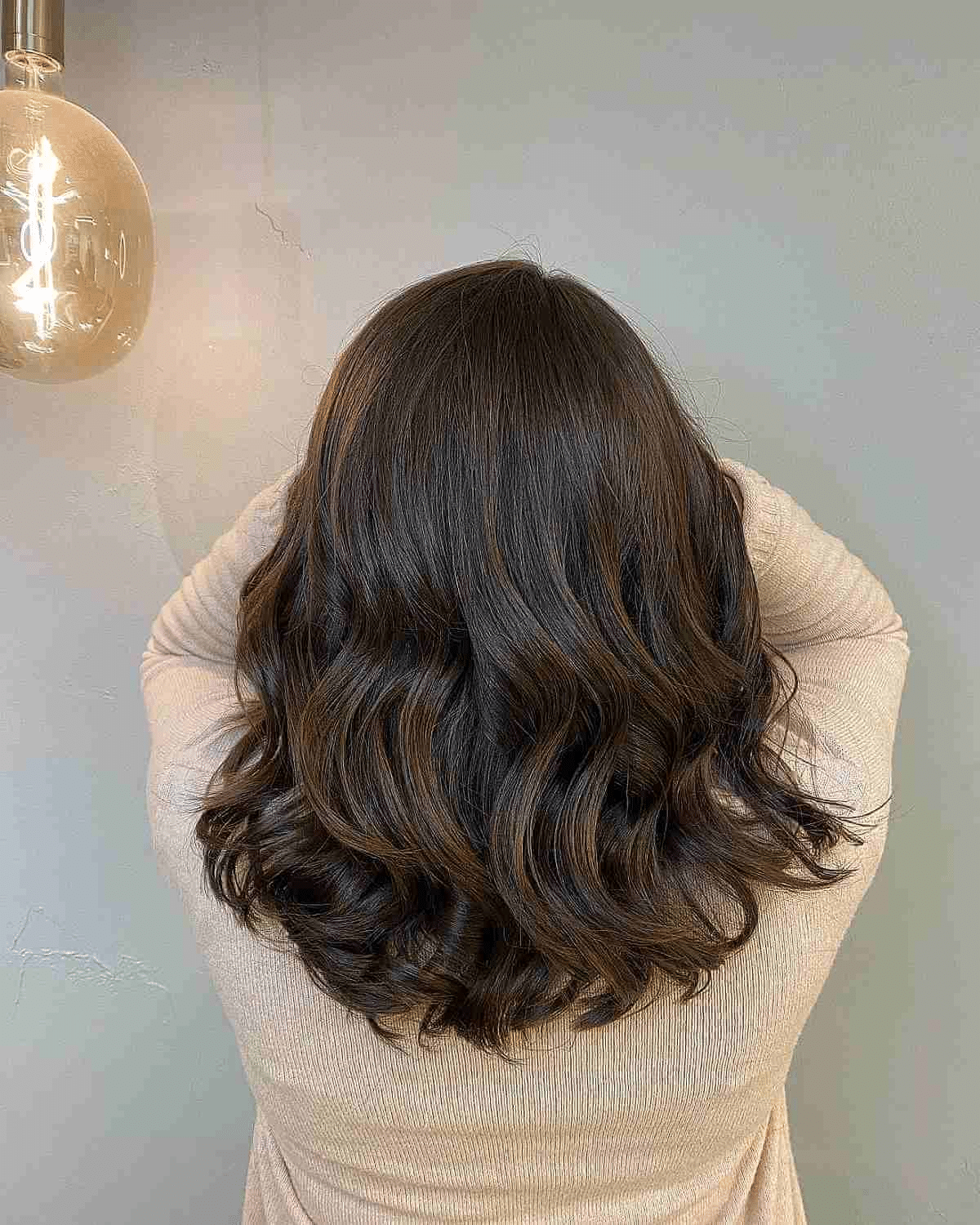 Subtle Sun-Kissed Highlights on Brunette Hair
To achieve a seamless settled look ask for sun-kissed highlights. Opting for blonde on a darker base looks cakey showing contrast to an unrealistic level. Therefore, toffee and fudge tones will help you to achieve a more subtle look. The look is near to the picture of your hair at the end of the summer season. Moreover, keeping your blondes similar to a caramel shade will make your more prominent.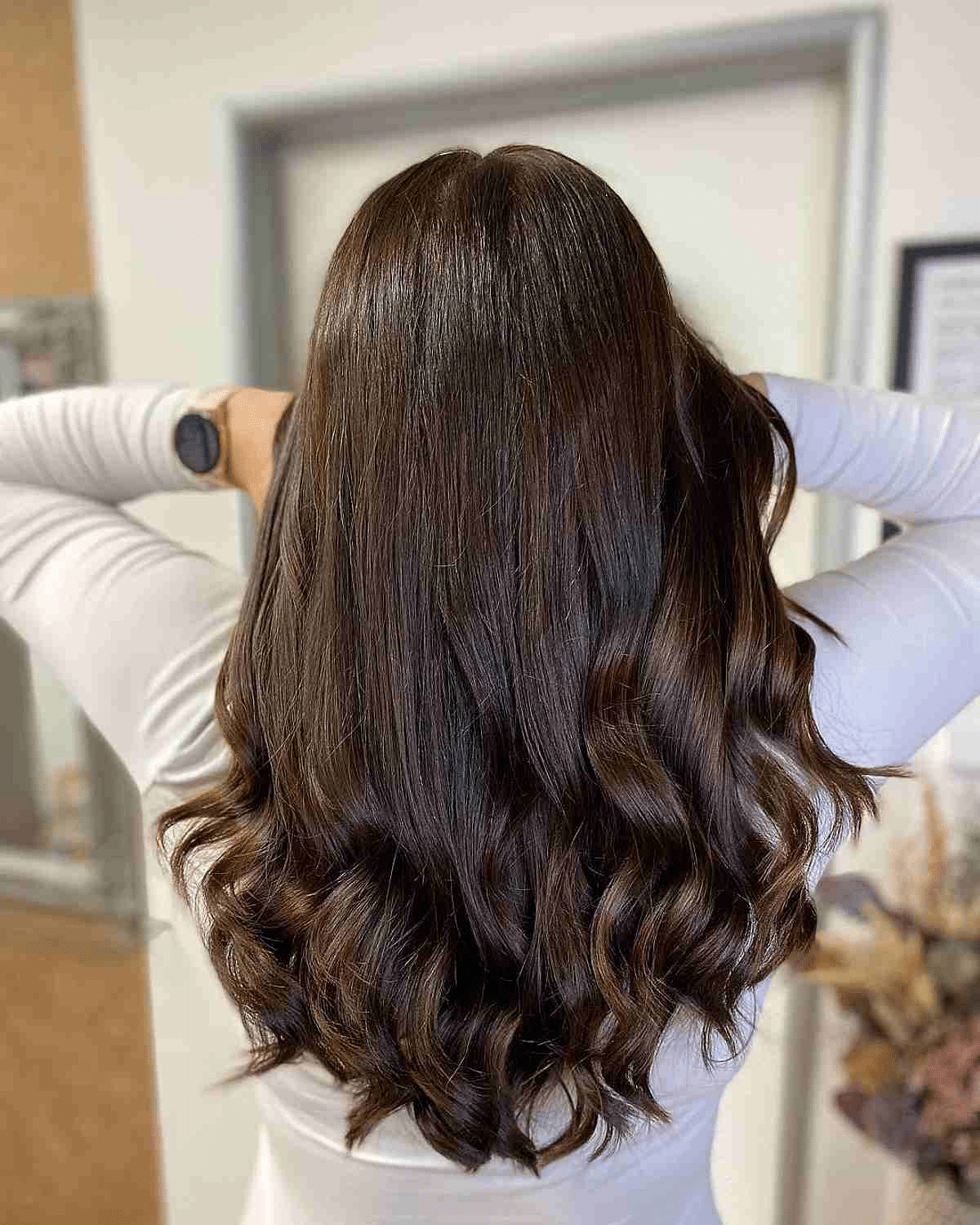 Get a Soft Warm Dark Brown Hair
For a trendy yet adorable feel soft warm dark brown hair must be chosen. To abstain from your natural hair tones, ask your stylist to give you a deep chocolate fudge shade. This is because the natural color will not give make your hair a richer shade. Get a regular trim to keep your hair condition up to the mark. The recommended home care regime must be followed for better results.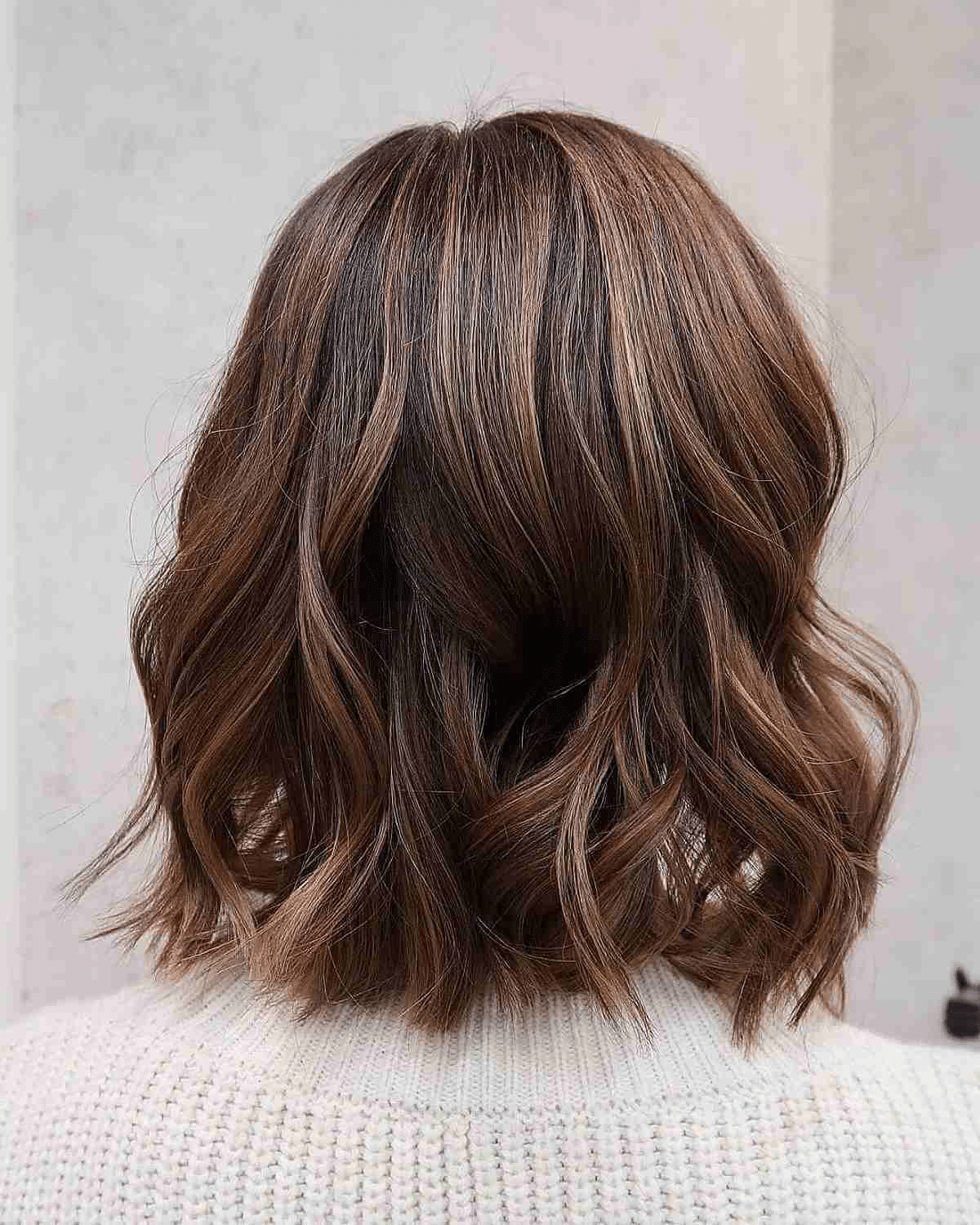 Go with Chocolate lob Hair with Subtle Waves
Chocolate lob hair with soft waves is yet another way to wear your dark brown hair in style. This hair is a perfect option for you if you are a brunette-haired girl and looking to make your hair dimensional and bright. Someone having highlighted hair color from the beginning finds it difficult to switch to a solid one. But with this hair idea, you can get the strength to add a beautiful transformation to your highlighted hair, keeping up the dimensional look.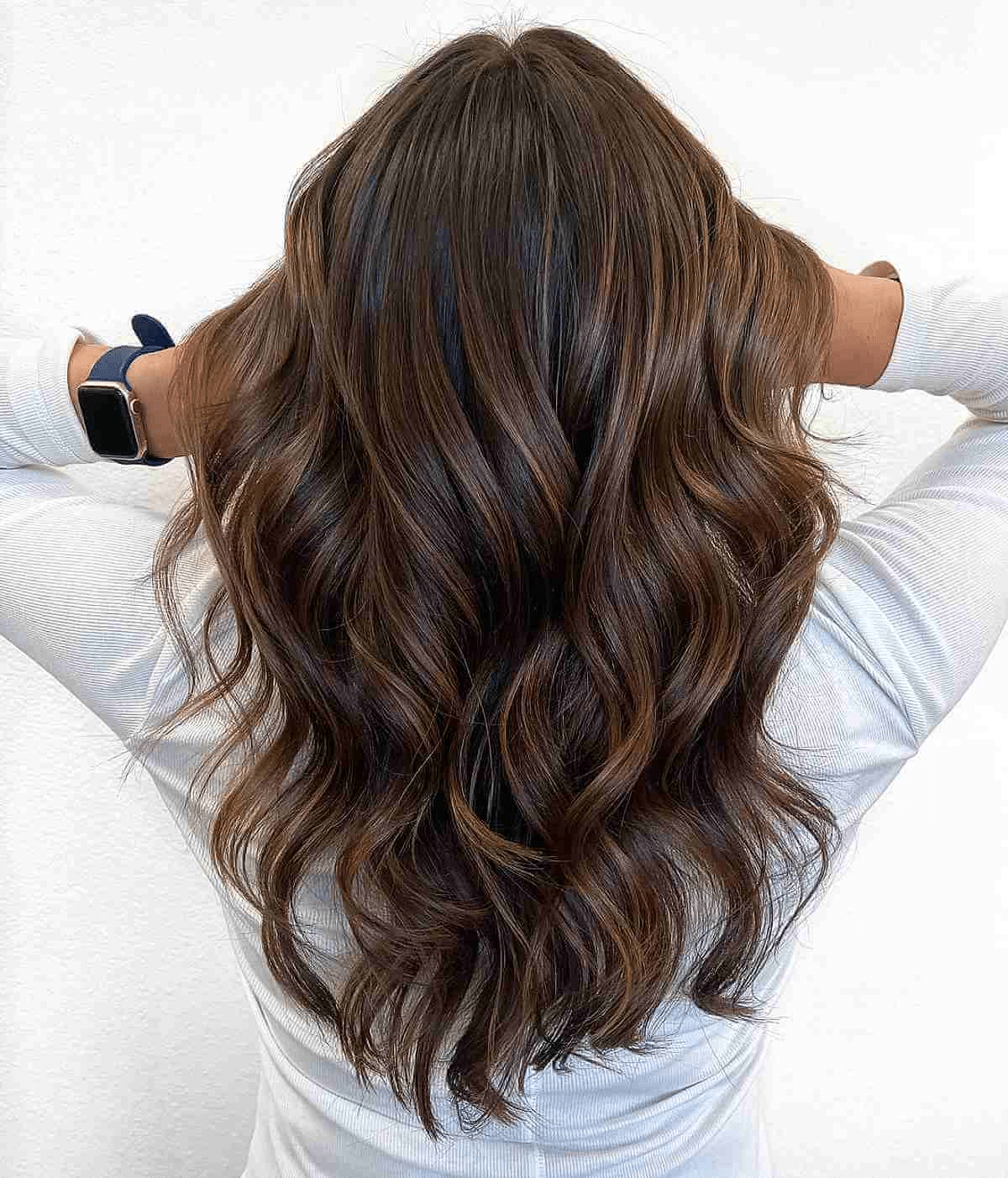 Long Chocolate Brown Hair with Soft Highlights
The chocolate brown hair with subtle highlights is one of the trendiest picks of this season. To get it done smoothly it is necessary to pick the shades that complement each other without a crash. Woven toffee pieces with a rich chocolatey base look great. Trying it on long locks will enhance the movement making the shade look more lively. To create waves, use a tong and brush throughout your hair area gently.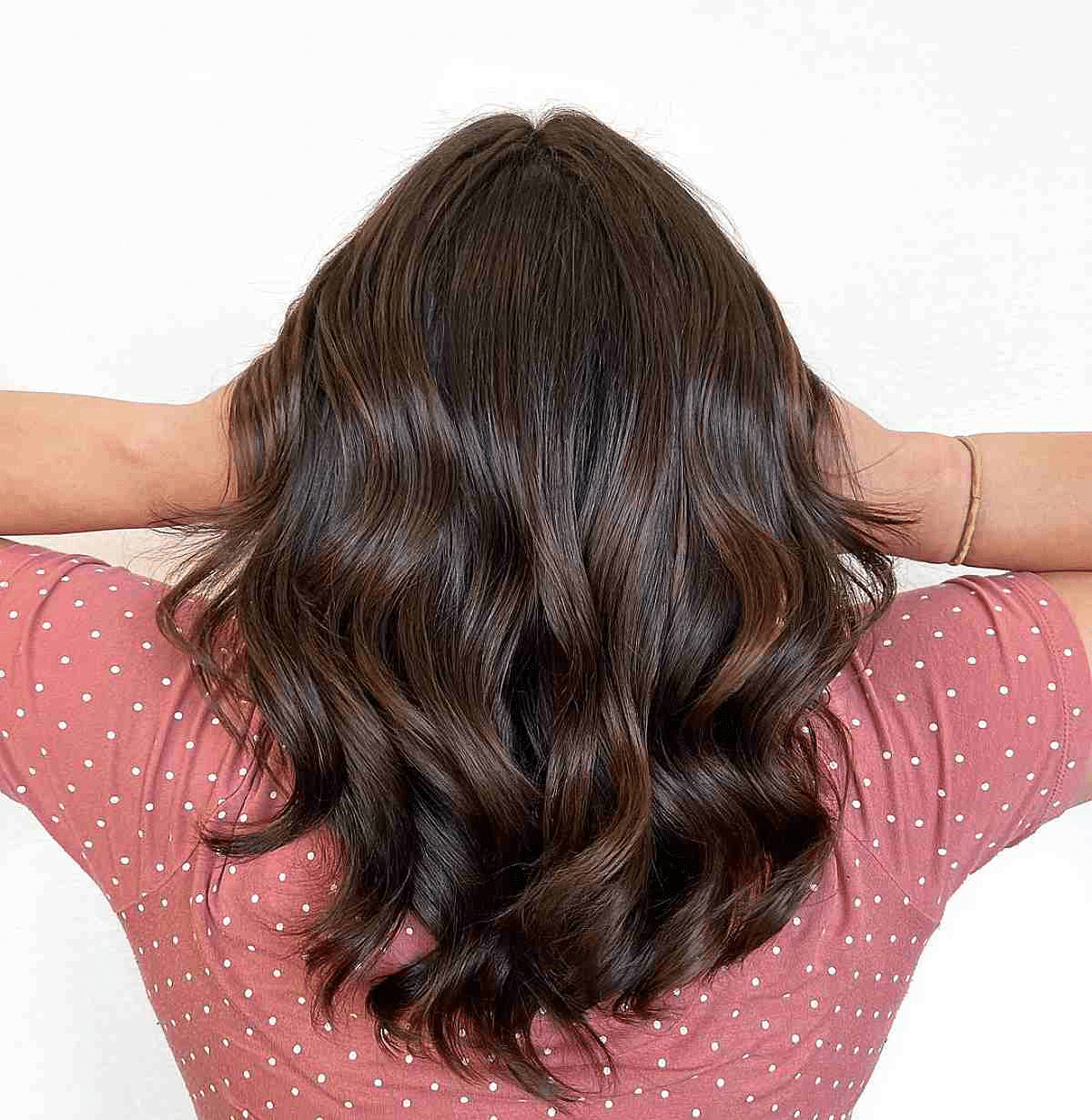 Add Chunky Layers with Rich Brown Shade
Chunky layers of rich chocolate brown are a great way to make your dark hair look brighter. This adds a natural gloss and shines to your hair. Going for long layers will provide increased movement to your hair. However, go for a shorter length if you want waves so that the curls do not look weightless with a longer length.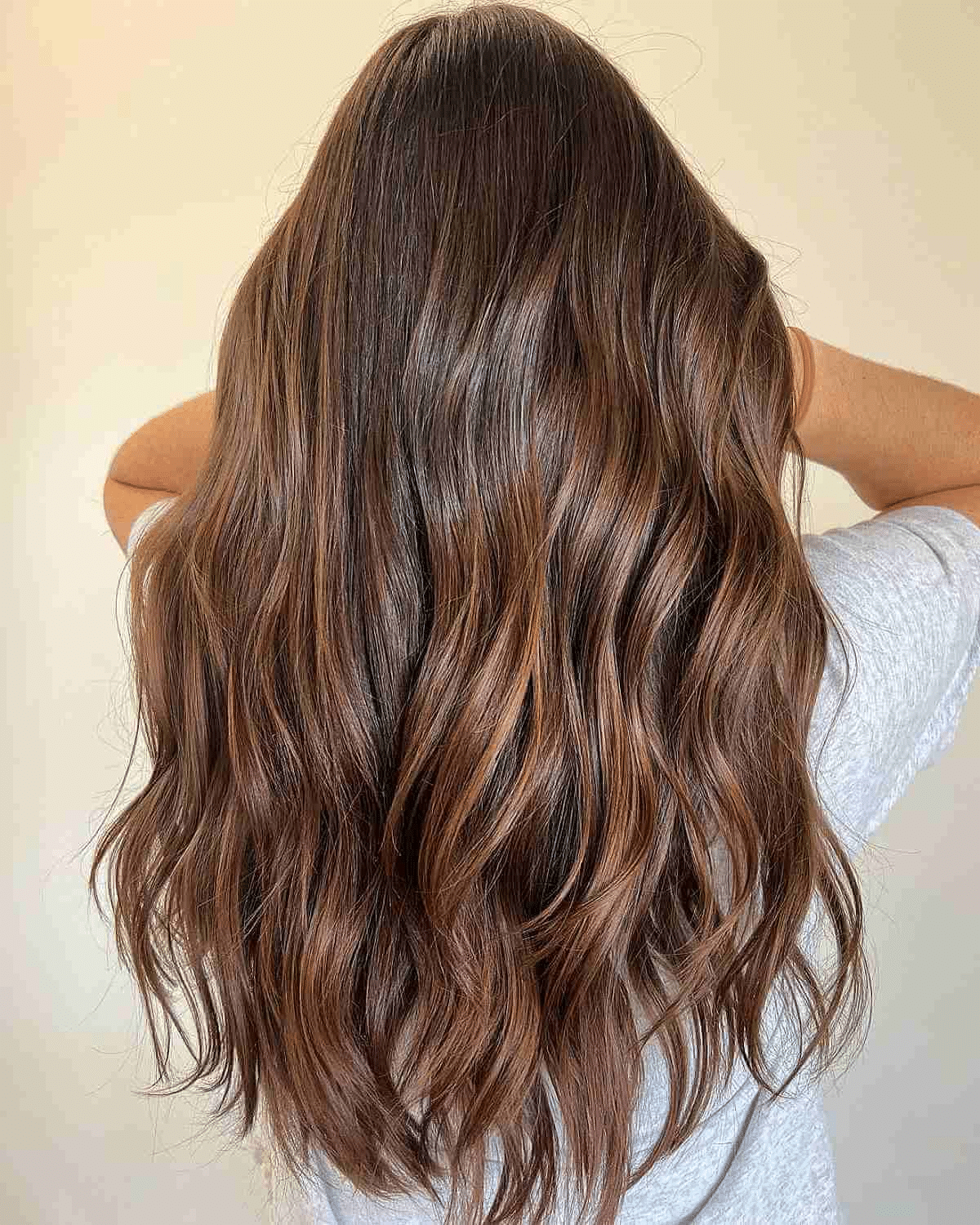 Try a Melted Chocolate Balayage Hair
Dark brown hair can be balanced out with a shade of toffee balayage. Going for warm hues radiate light throughout your hair giving a nourished appearance overall. For an exclusive hair look, select a second color to make it more worth it. This technique will add depth, refraining to look a single-toned hair.