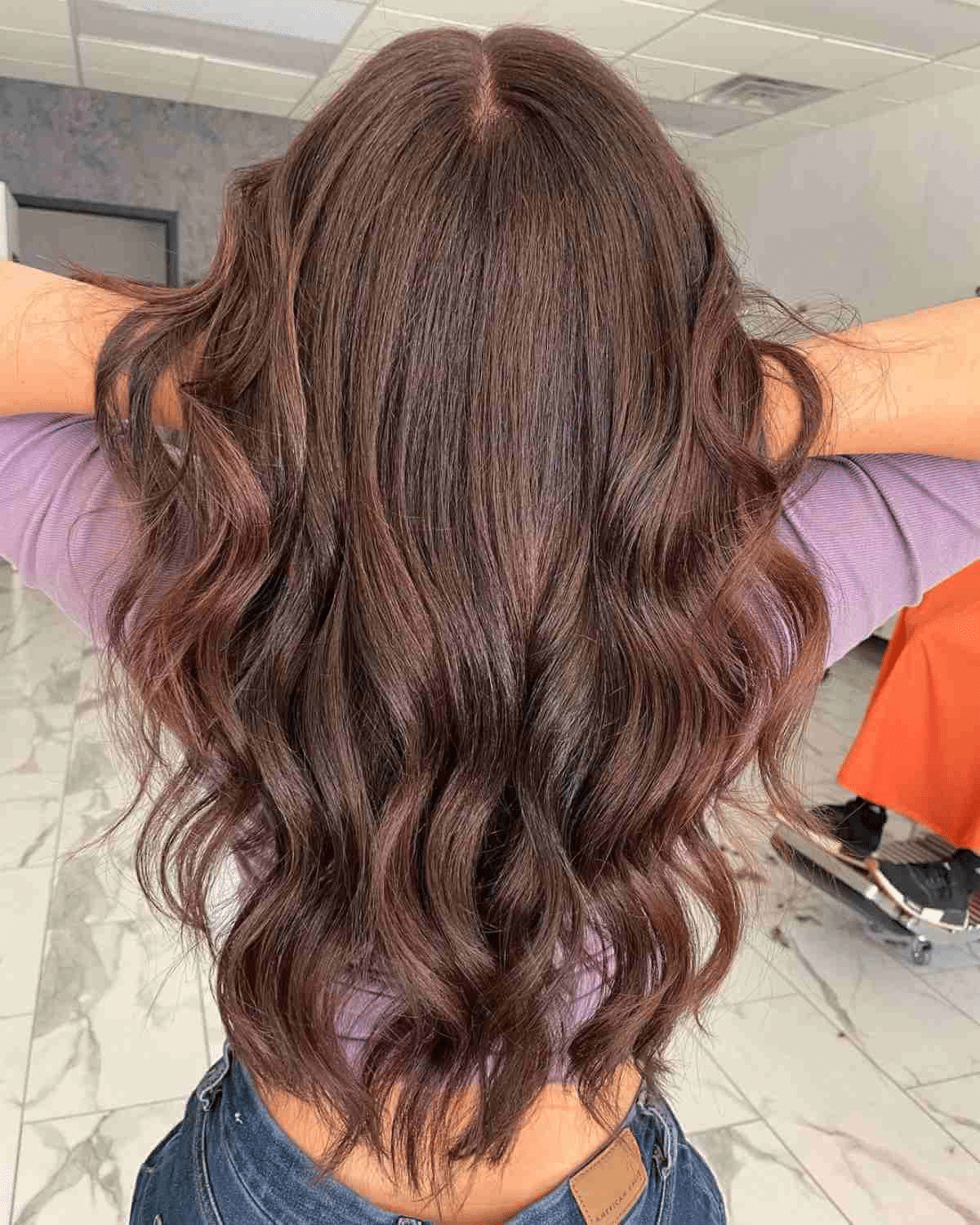 Chocolate Hair with Bouncy Curls on Long Hair
For creating textured hair for your long brunettes with added volume, go for long layers. Contrast it with a shade of rich chocolate tones to make a perfect match. This hairdo is nothing but a luxury to get! Styling your hair with a tong followed by natural drying is recommended for a seamless finish. Brush it out at the end and have a good hair day.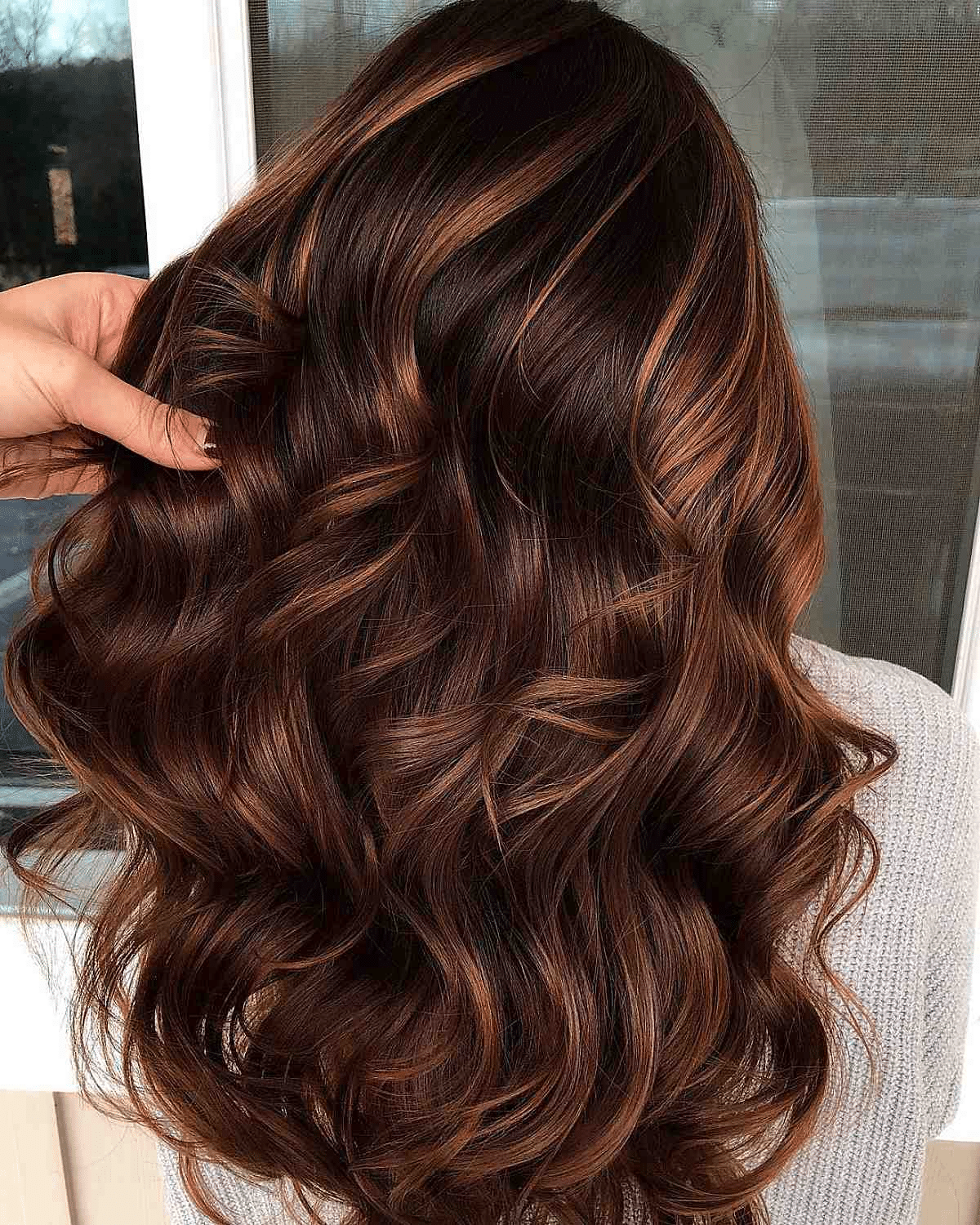 Dimensional Warm Chocolate Brown Highlights to Try
For dimensional hair reflecting warm hues with a more natural color a balayage want chocolate brown highlights must be asked for. It is a versatile hairdo that can beautifully transform from warm to cool tones according to the desired outcome of your hairdresser. For hair care, blue shampoo by Oligo is suggested to use once or twice a week. It will help to preserve the richness of the color. This style can opt to get a high-end look by putting a little effort into the maintenance. Girls with warm skin tones will look astonishing in this shade wearing it either straight or wavy!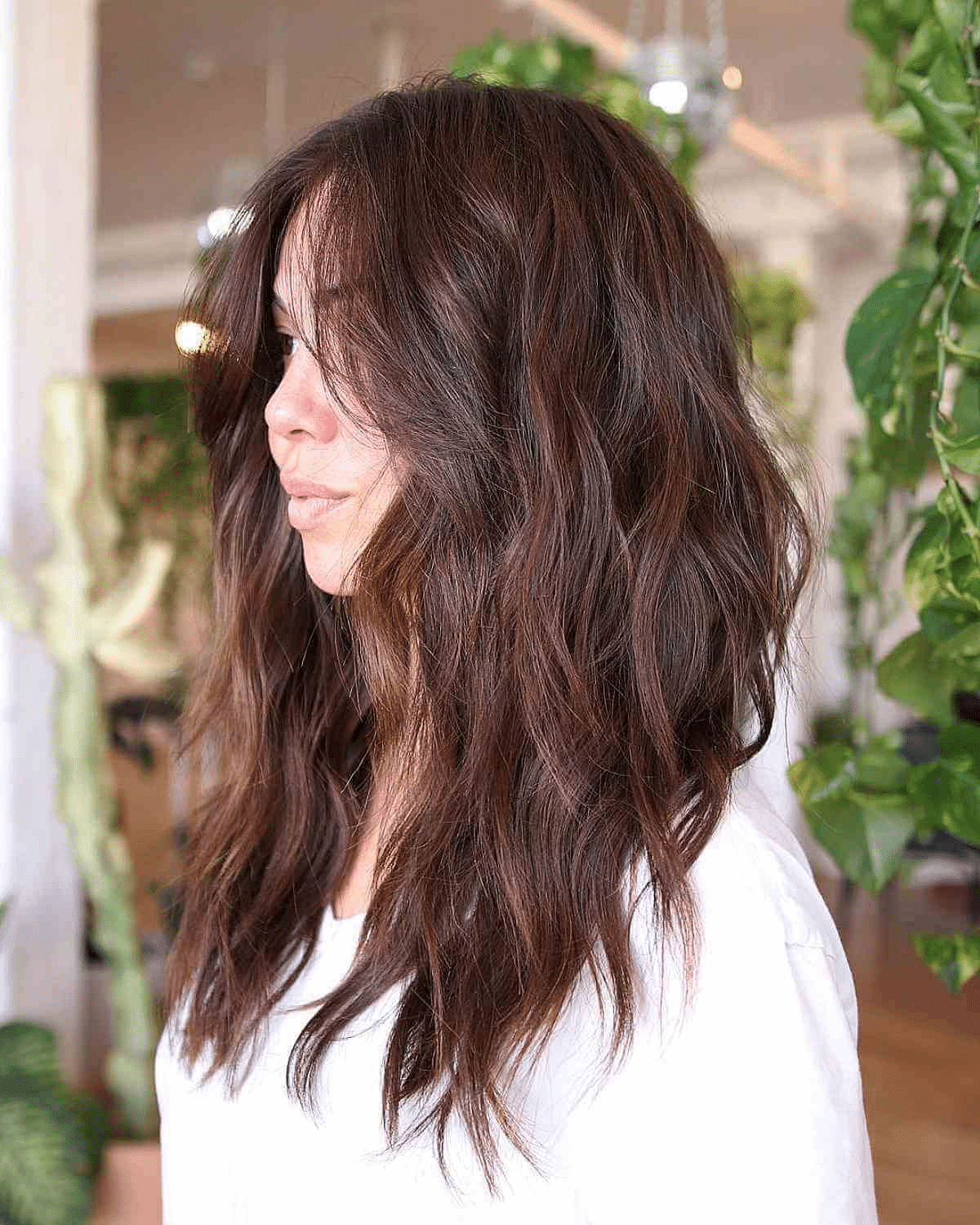 Beachy Brunette on Textured Mid-Length Hair
Textured brunette, is a classic yet modern-day hairstyle that is never outdated! The mid-length hair can experiment with either sleek, straight, or beach wave hair. If you are not comfortable using a curling iron, use a curling wand and wrap your hair around it. It will leave your hair in an out and straight form. Use it at a moderate temperature, and use a heat protection spray to avoid damaging your hair.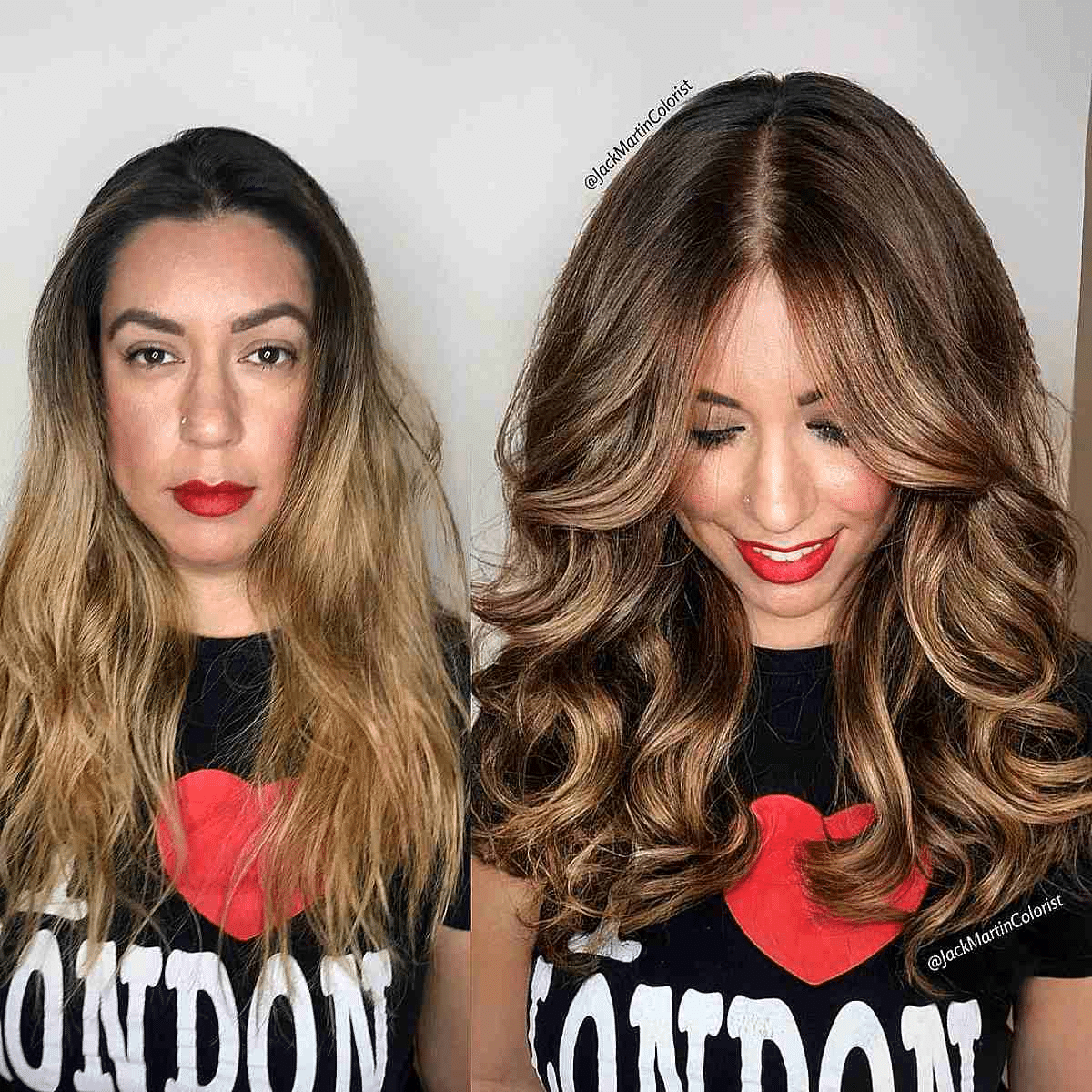 Try Stunning Chocolate Curls
Want to transform your blondes into a darker shade? Go for these gorgeous chocolate curls it will leave everyone in awe. For maintenance, I suggest using her high-quality products especially when it comes to blondes. To preserve your hair color a sulfate-free shampoo and a conditioner are recommended.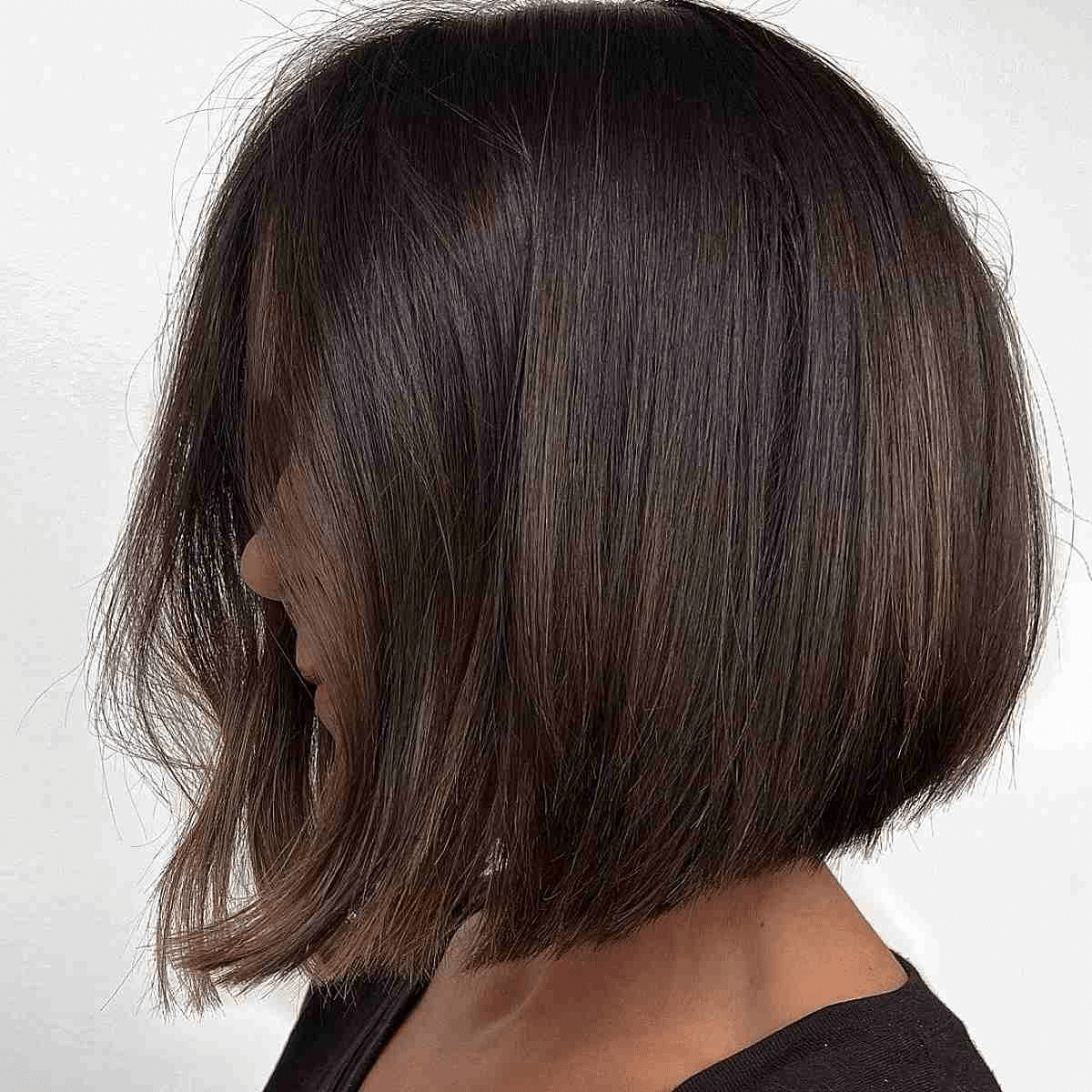 A Rounded Bob in Brunette Shade
A brunette-rounded bob is a head-turning style to go with it. It leaves your hair healthier and unrealistically enchanting. Removing the split ends off your hair will make your hair comparatively more thicker and nourished. Ask for a beautiful brown tone for a glossy texture. The warmer hues radiate a beautiful shine, so when exposed to the sunlight your hair lengths will exhibit a miraculous glint.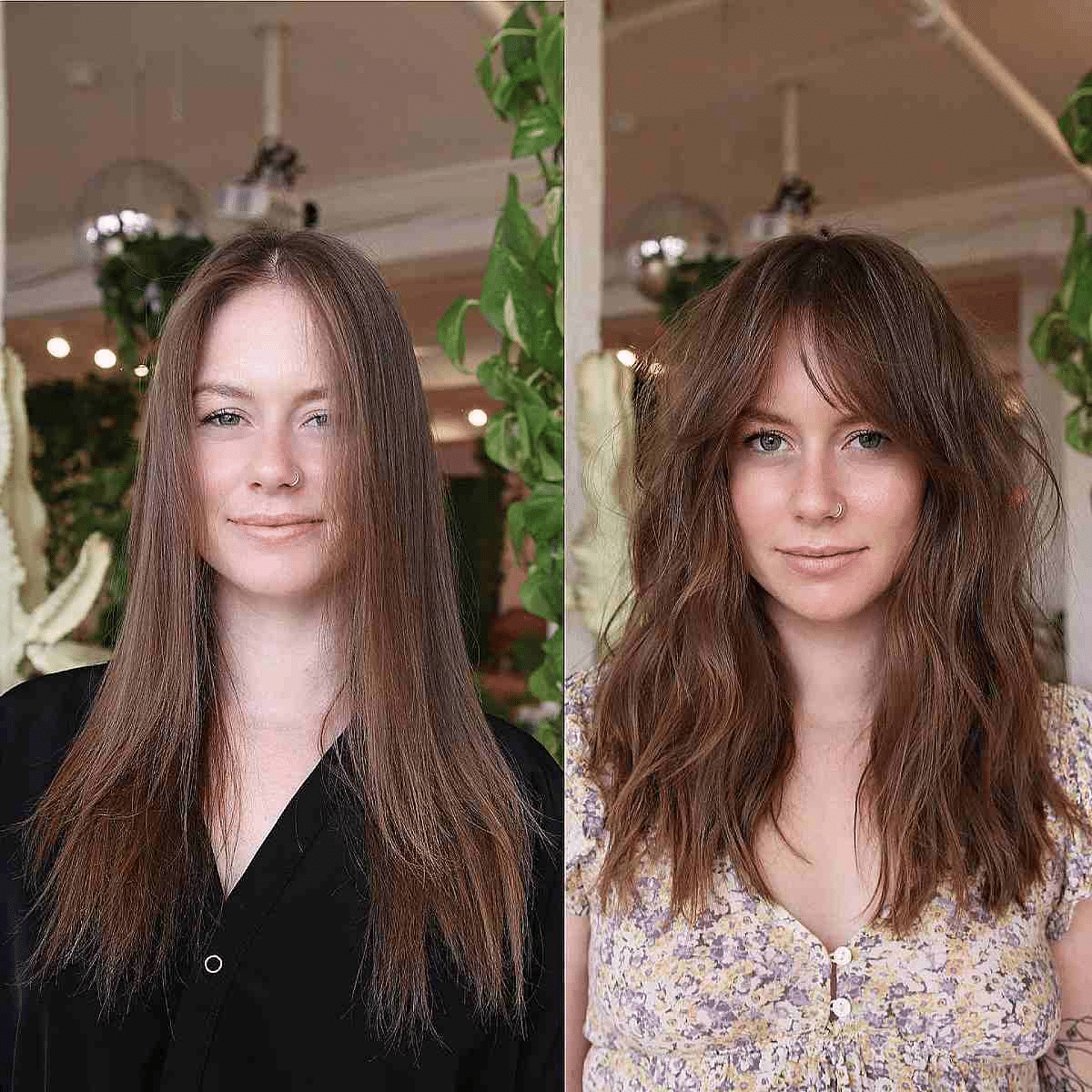 Light Chocolate on Mid-Length Hair
To make a statement, this mid-length hair with light chocolate brown shade is just perfect. To enhance your eyes, alongside increasing the warmth and shine of your hair tone ask for 5-6 warm chocolate colors. For warm complexions, I suggest avoiding going for ashy tones so that your skin does not look pale yellow or green. For a sun-kissed effect, add baby lights that will make your hair reflect the light incredibly.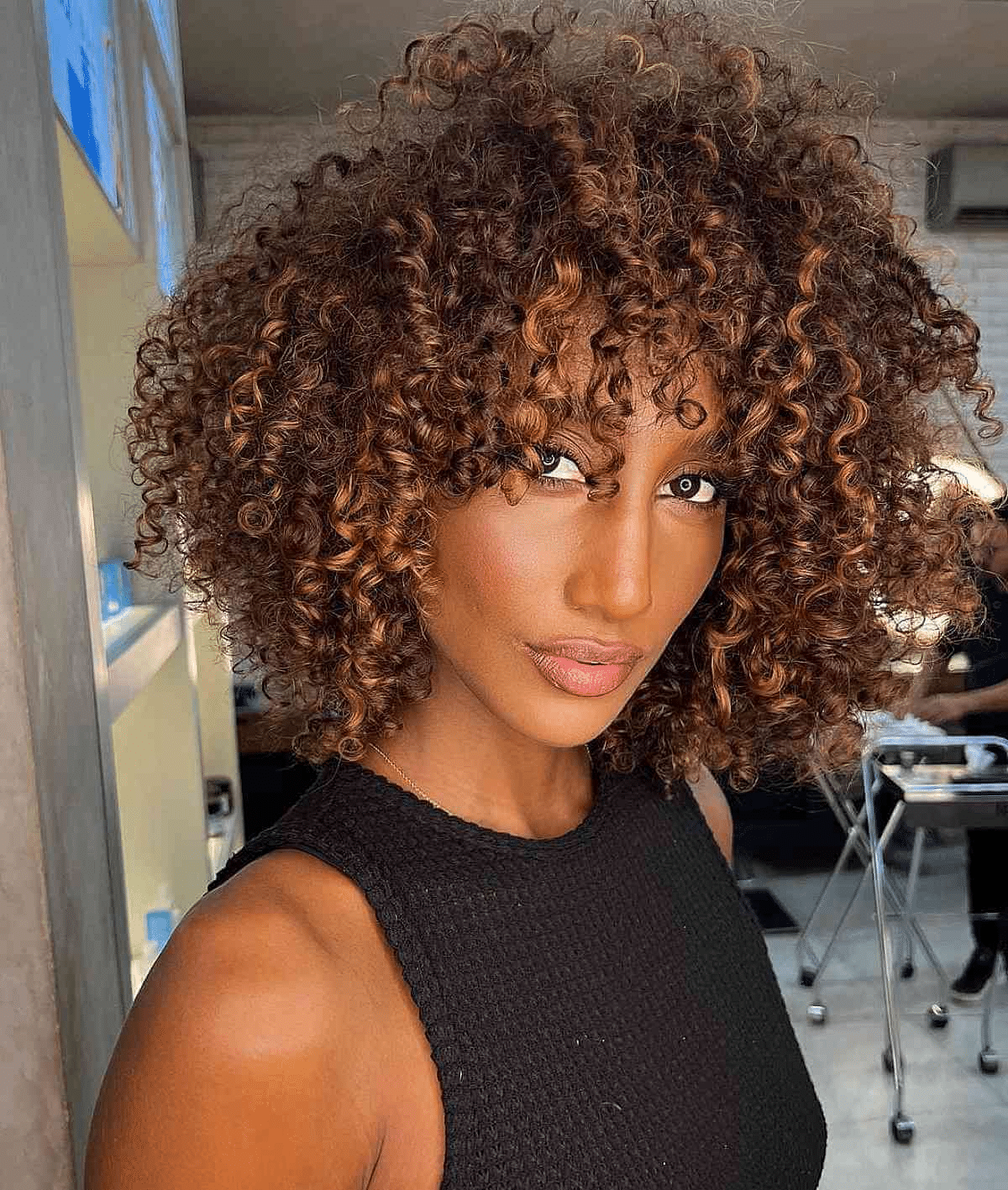 Wear Adorable Chocolate Curls
For curly hair to get fixed, these chocolate curls are a one-stop solution! To get the job done right look for a hairdresser who is a specialist in treating curly hair. Rozt cutting of your hair must be avoided. Such a haircut can do wonders on sleek hair, but thicker hair can also be styled in this way.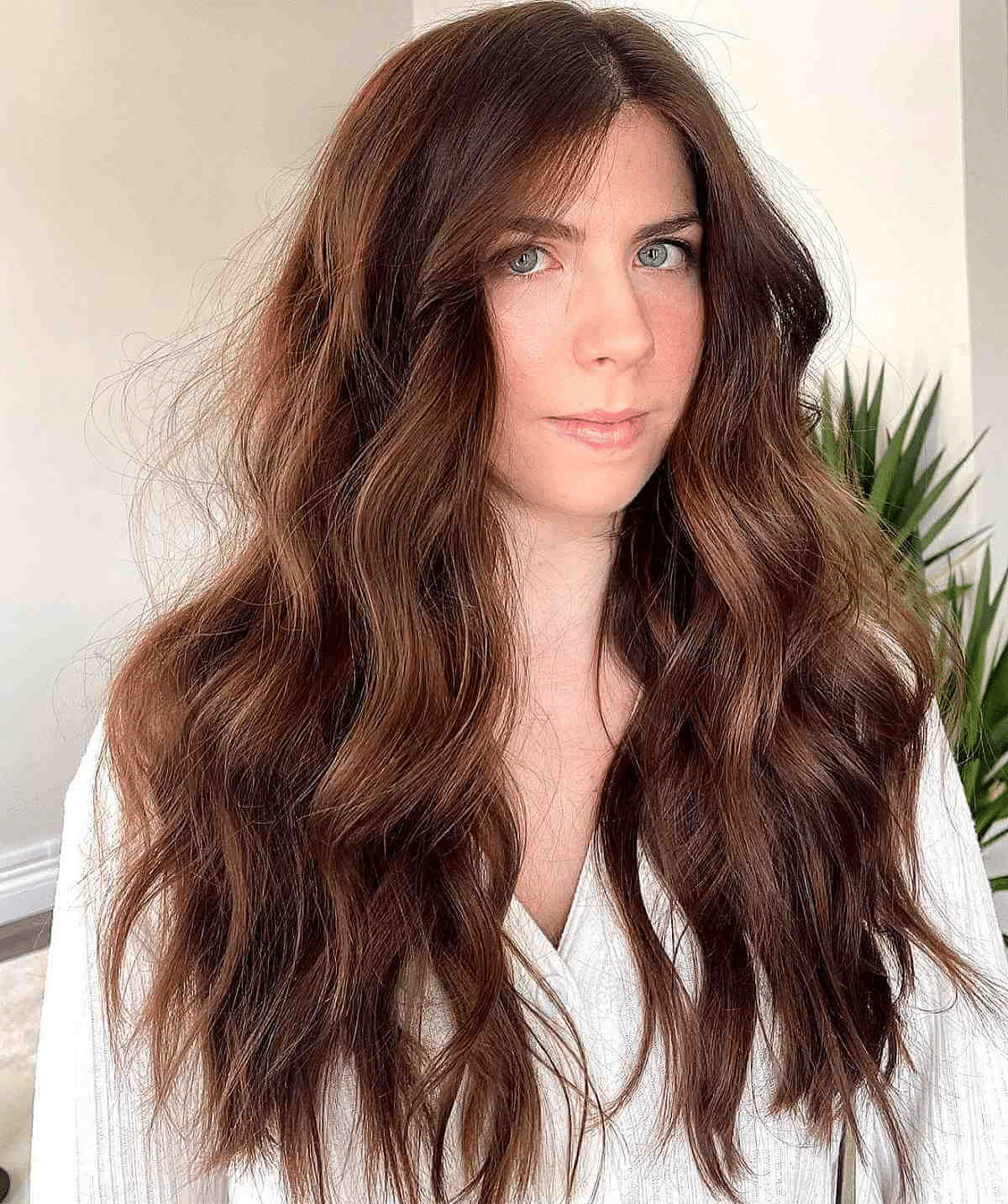 Middle-Parted Long Chocolate Brown Hair
A middle-parted hair on longer lengths in the chocolate brown shade is a must-try for this summer of 2023. The beachy waves on this hairdo will add to its definition fascinatingly. Going with your natural hair color leaves room for experiments like highlighting the hair to make it lighter. Also, this chocolate brown hair requires little effort for maintenance. For added style add big curls using a large barrel curling iron. Follow it by straightening your hair to a few inches of your hair length.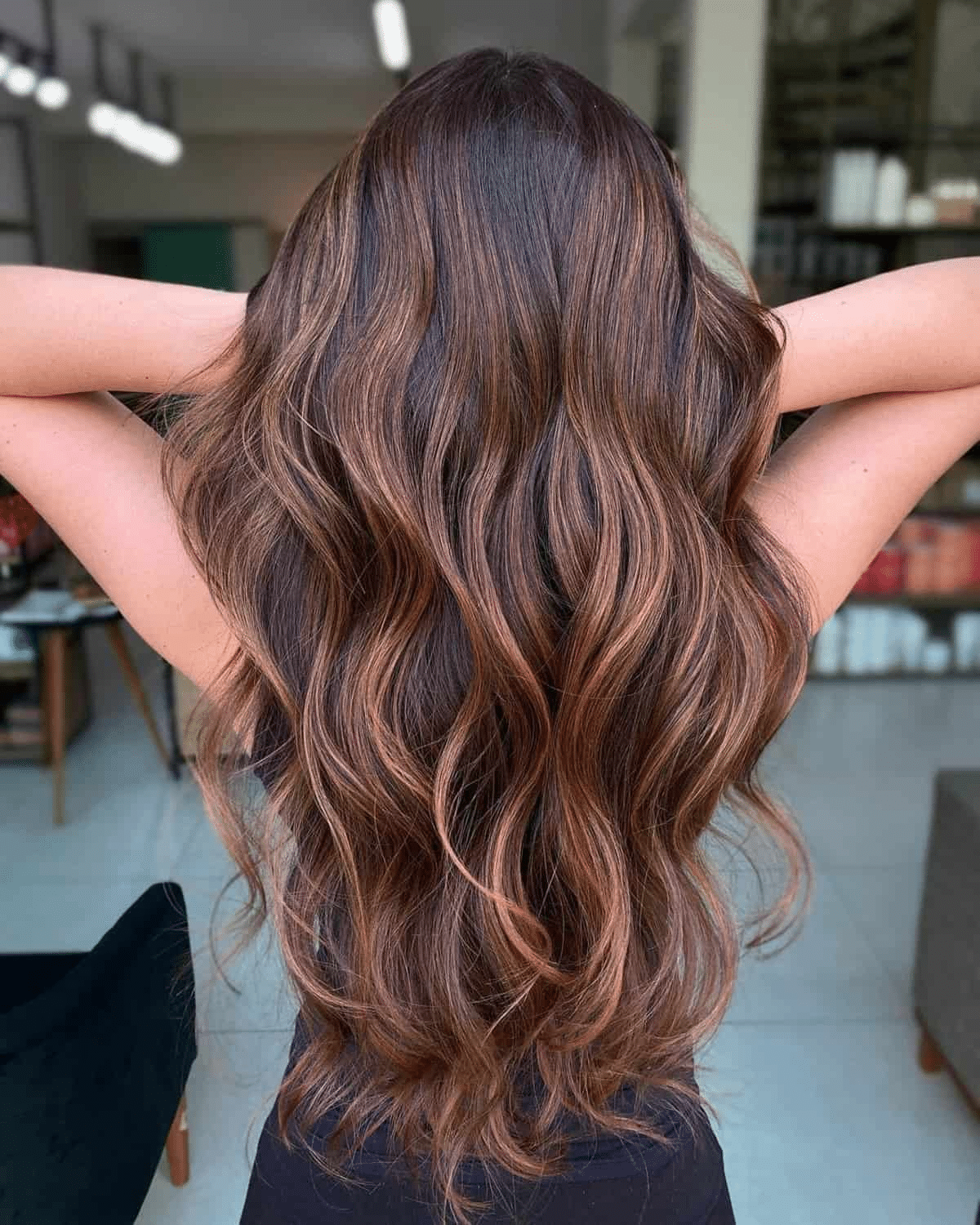 Try A Classic and Rich Cocoa Hair Shade
A rich chocolate shade is a brunette with a slight difference in the color spectrum. A warm and rich color that looks multi-dimensional is what a chocolate brown hair color with a twist looks like. It gives off a lovely feel making you look smarter. For a flawless blend of the color try a natural hair shade with shadow roots, this will help you preserve your hair dye.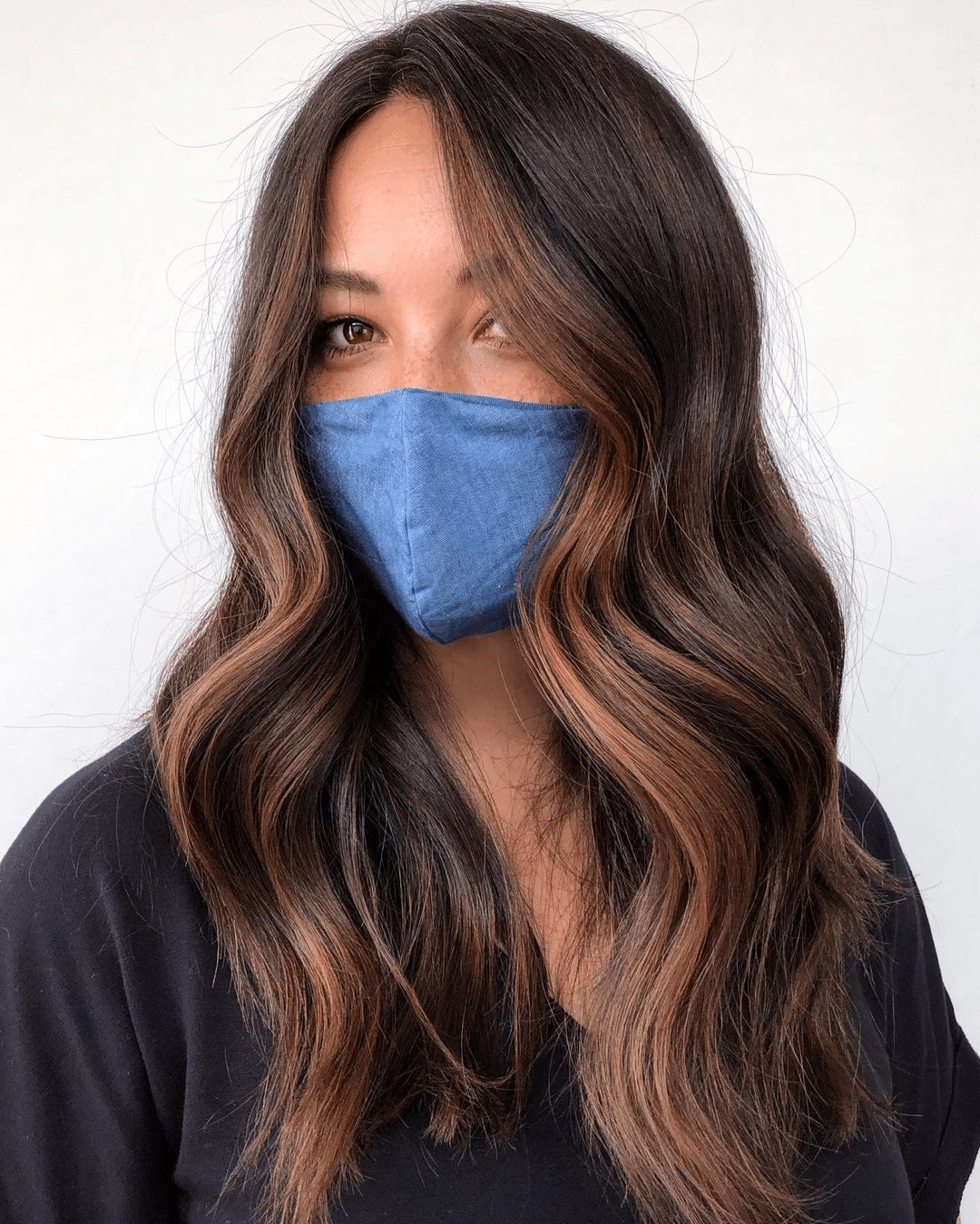 Caramel Highlights on Natural Dark Brown Hair
The combination of caramel highlights on lived-in dark chocolate brown hair looks trendy. To bring life and dimension to your darker base, ask for a color pop in moderate amounts. If you want a low-maintenance hairstyle then a chocolate brown color is the best pick for you. Also, for brunettes, this goes well, especially for a slow color transition into a lighter tone without breaking in the first round. I suggest visiting the salon after every 12-16 weeks to refresh your chocolate brown hair with caramel highlights for a lively and glossy texture.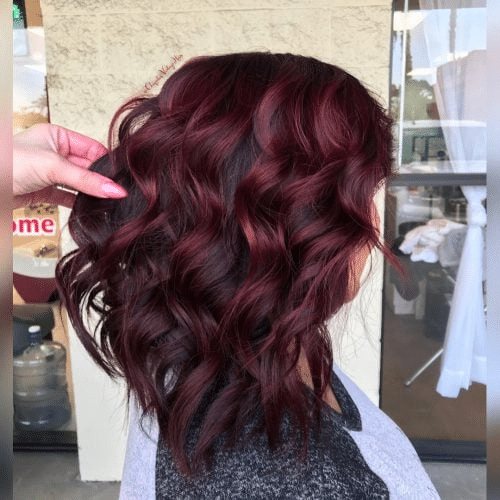 Beachy Waves with Dark Cherry Chocolate Brown Hair
For a sweeter and delightful appearance dark chocolate, cherry shade can be a breakthrough. When paired with beach waves it gives a unique way for flaunting your hair. To achieve a daisy-fresh look with a shine, girls with tan skin are just made for this style!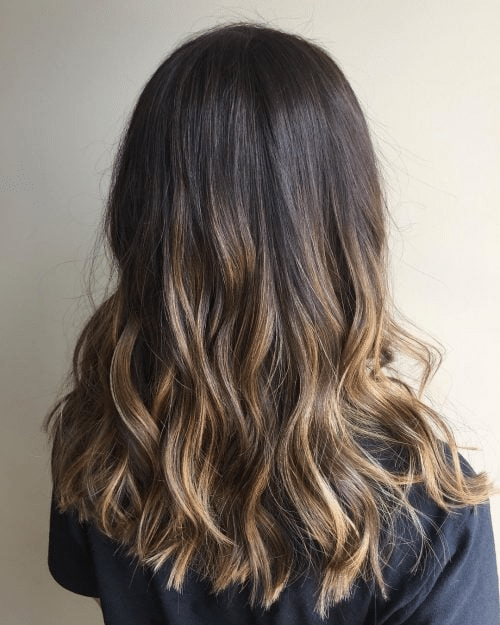 Diffused Dark to Golden Brown Ombre
Want to wear an Ombre hair color? Go for a dark brown Ombre shade, it enhances the warmth of your natural canvas. Try adding blondes at your ends for a refreshing look. Get a rich brown color on the top by diffusing it into a golden Ombre tone by using chocolate brown hues. It will help to create depth in your hair while giving a sun-kissed effect. This color will be perfect for someone who has previously gone for a hair shade and wants a gradual transformation into a lighter shade. For working women who get intact to their busy schedules and find it hard to go to the salon after every 6 weeks, this chocolate brown Ombre color can be the best pick for them as it is a low-maintenance one.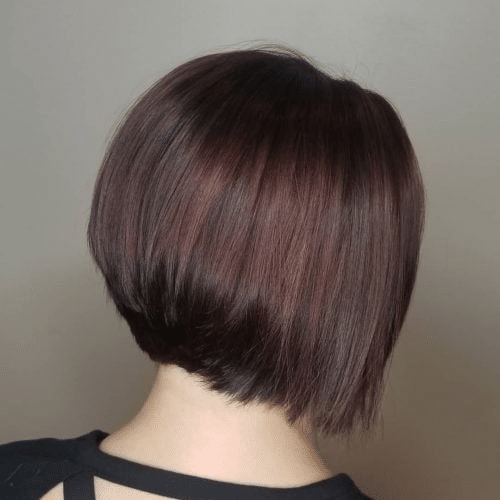 Try a Stunning Mauve Red Brown Shade
Stand out with a mauve shade! Create a soft look that is flattering by blending a chocolate brown base with mauve undertones. This is a trendy style to wear with low maintenance that suits almost every length and cut. Keeping this in mind, tell your stylist to for a color melt with a rich shade of red-violet into a chocolate brown shade. This technique leaves your hair with increased depth and dimension. The red violets will show up beautifully in the reflection of light. I suggest washing your hair with cold water to keep the vibrant red color intact. This color goes pretty well if you want a little burst of color along with giving a balance to your natural neutral tones.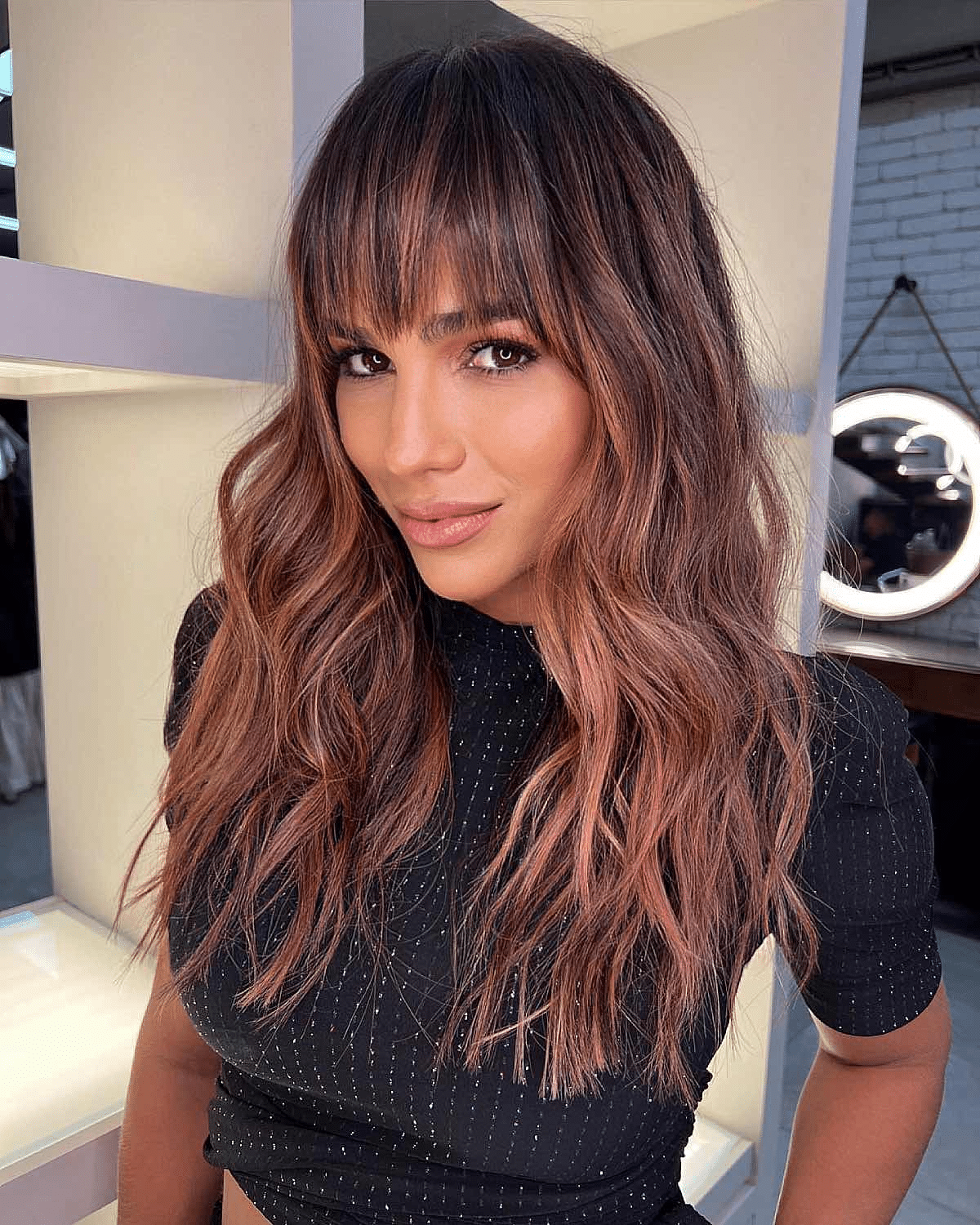 A Sweet Dark Chocolate Brown with Mahogany Red Hair
Mahogany shade is the shade made especially for olive skin, distinguishing the overall personality while keeping up your livelihood. It looks more picture-perfect when blended with a chocolate brown shade with a mid-length cut. This shade of reddish-brown with sections of vibrant red needs high maintenance. For that reason, limit the number of hair washes along with using a color-safe shampoo and temperature water for the rescue. For a fresh look on your chocolate red hair, go for root touch-ups, they will add a glossy texture.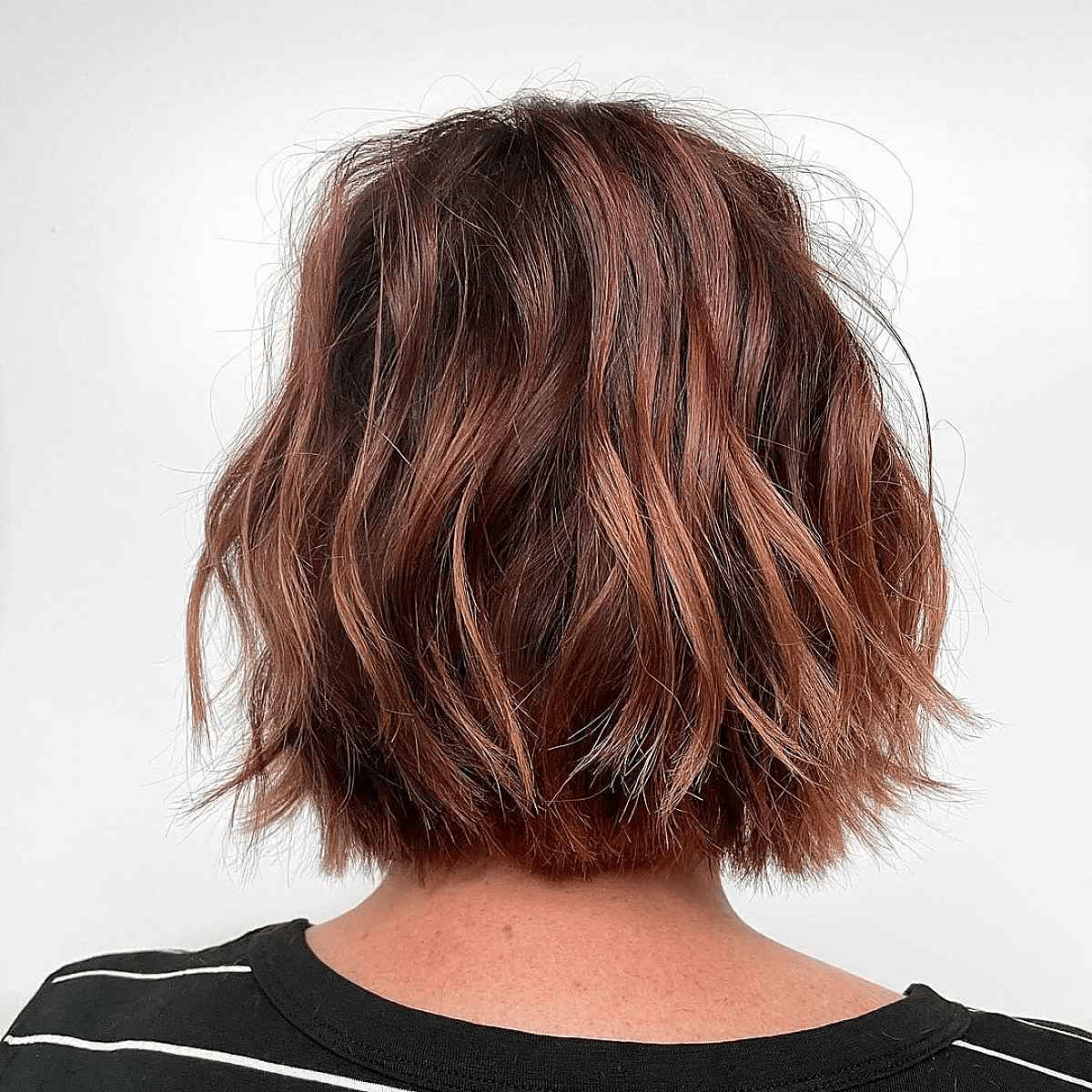 A Rich Deep Chocolate Brown Shade
To make a contemporary look with a twist for your brunettes, try blending your deep chocolate brown shade hair with deep red highlights. It will make your hair turn dimensional in a classy manner. The hair with naturally rich and warm underlying shades can be rocked with this chocolate-covered strawberry color. However, opting for this option will require high maintenance due to the red hue being the focus color. To prevent color from getting faded away special care need to be taken. Also, taking regular touch-ups for glazing your hair color will give a lively feel to your dye.
Get a Vibrant Chocolate Brown with Red Undertones
Want to get over the top with bold hair? Ask for daring red undertones on chocolate brown hair. This is equally flattering and goes well with several hair lengths and textures. This is a full-highlighted hair in the shade of red blood orange. You can wear this style to go for a settled yet vibrant look. On the other hand, the rich chocolate brown shade adds depth to your hair giving a balanced effect.
Before going for this shade, have a little discussion with your hairstylist. It is important to have sound knowledge regarding the time a color will last. Because artificial colors usually last for a short time influenced by your lifestyle. For example, hot showers, exposure to sunlight, regular workouts, making use of heating tools like iron, hot tubs, and similar other factors can make the shade fade quickly.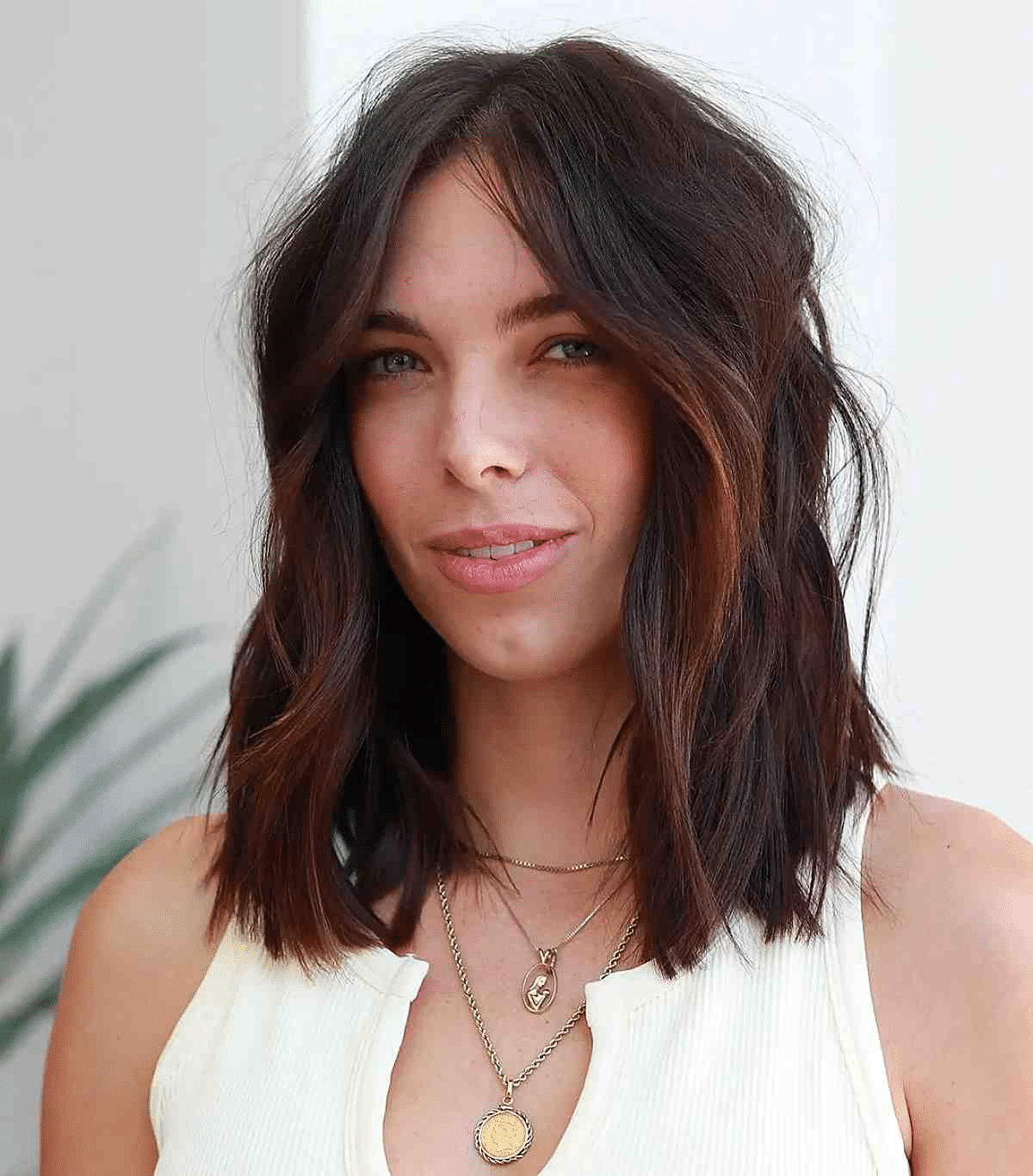 Delightful Chocolate Brown Hair with Toffee Highlights
Toffee highlights are a must-try for this summer season. It will act as a warming color for your chocolate brown hair adding richness to the overall look. Take a long bob cut for turning heads. For getting this look done, the Igora Royal shade will be great to have a darker base. Follow this coloring technique by highlighting using Paul Mitchell's lightener which is dual-purpose. This contrast can do wonders for a warm-skin-toned girl. It can be low-maintenance by adding balayage highlights because there is no harsh line as such.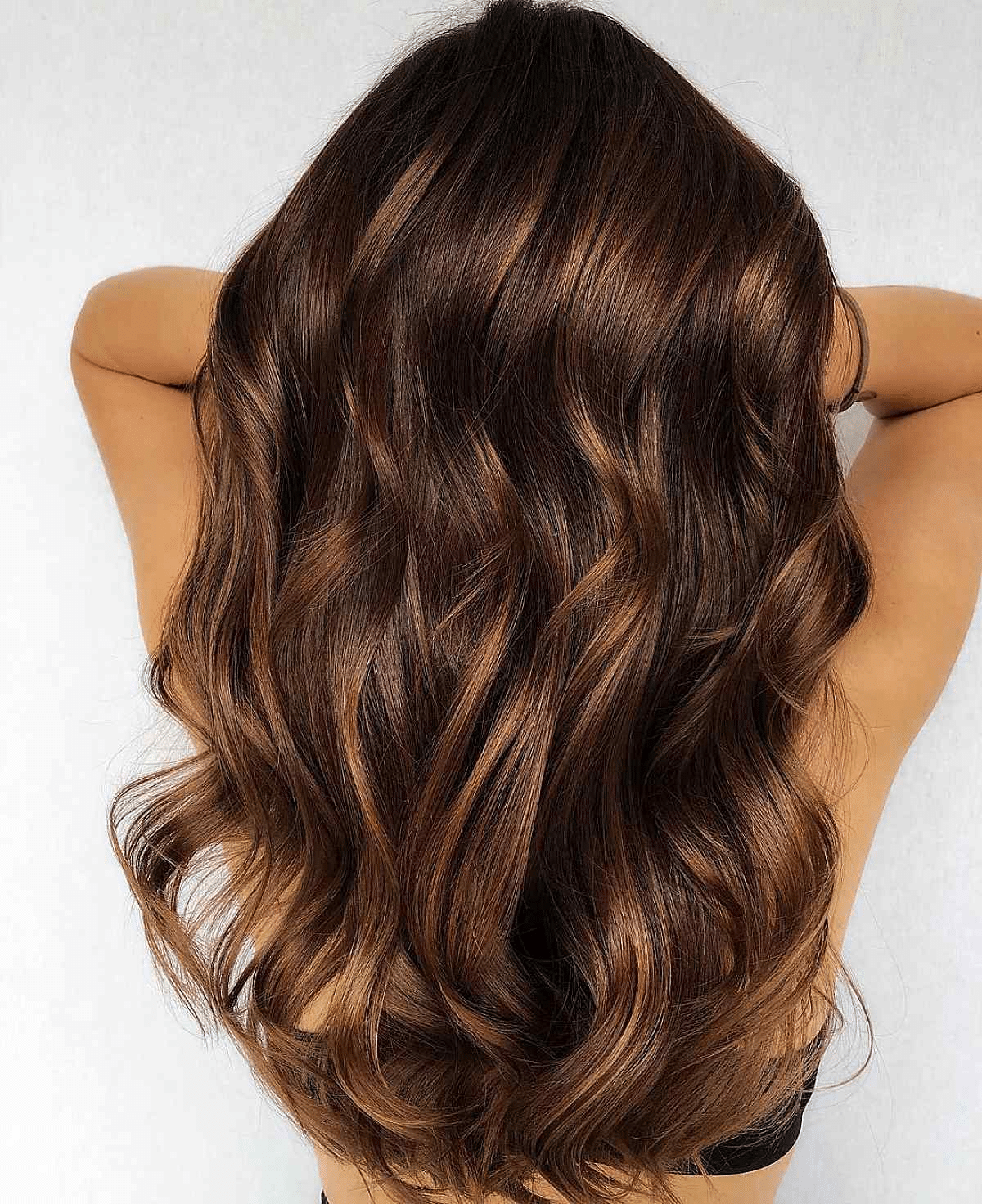 A Bold and Low-Maintenance Dark Brunette Balayage
Want to sort out your brunettes? Get a balayage shade on your brunette base that will form into a soft transition of the shades, along with dimensional pops of chocolate brunette hair color. Brunettes have a major benefit that they can be tailored to any sort of hair texture, color, and length. If you are too inactive to make frequent visits to the salon for root touch-ups, then this is for your to try!
For a variety of chocolate brown hair ideas talk to your stylist. Ask to make use of clay-based lighteners Trionics K.O. Blond Clay Lightener. This is best for forming a delightful hand-painted appearance. Moreover, it does not cause the texture to swell, bleed or dry like ordinary bleaches.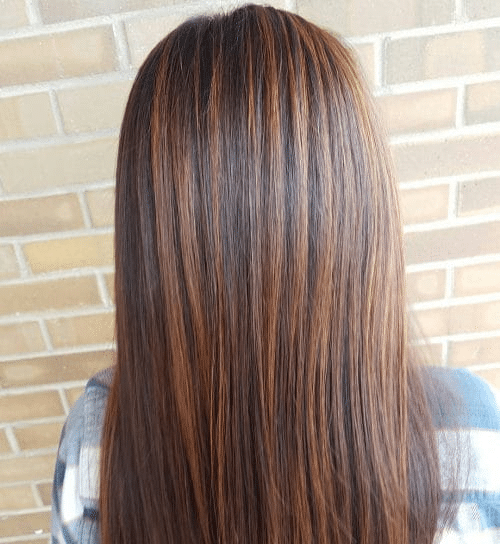 Sun-Kissed Chocolate Brown with Auburn Highlights
Try this auburn how highlights to get a lighter tone spread all over your hair exhibiting a mesmerizing look. It gives a beautiful finish and is not a single dimensioned-color. It grows out into a transitional shade similar to a sun-kissed hair color. This hair looks with chocolate strands contrasted with the auburn tones will sort you out for this summer.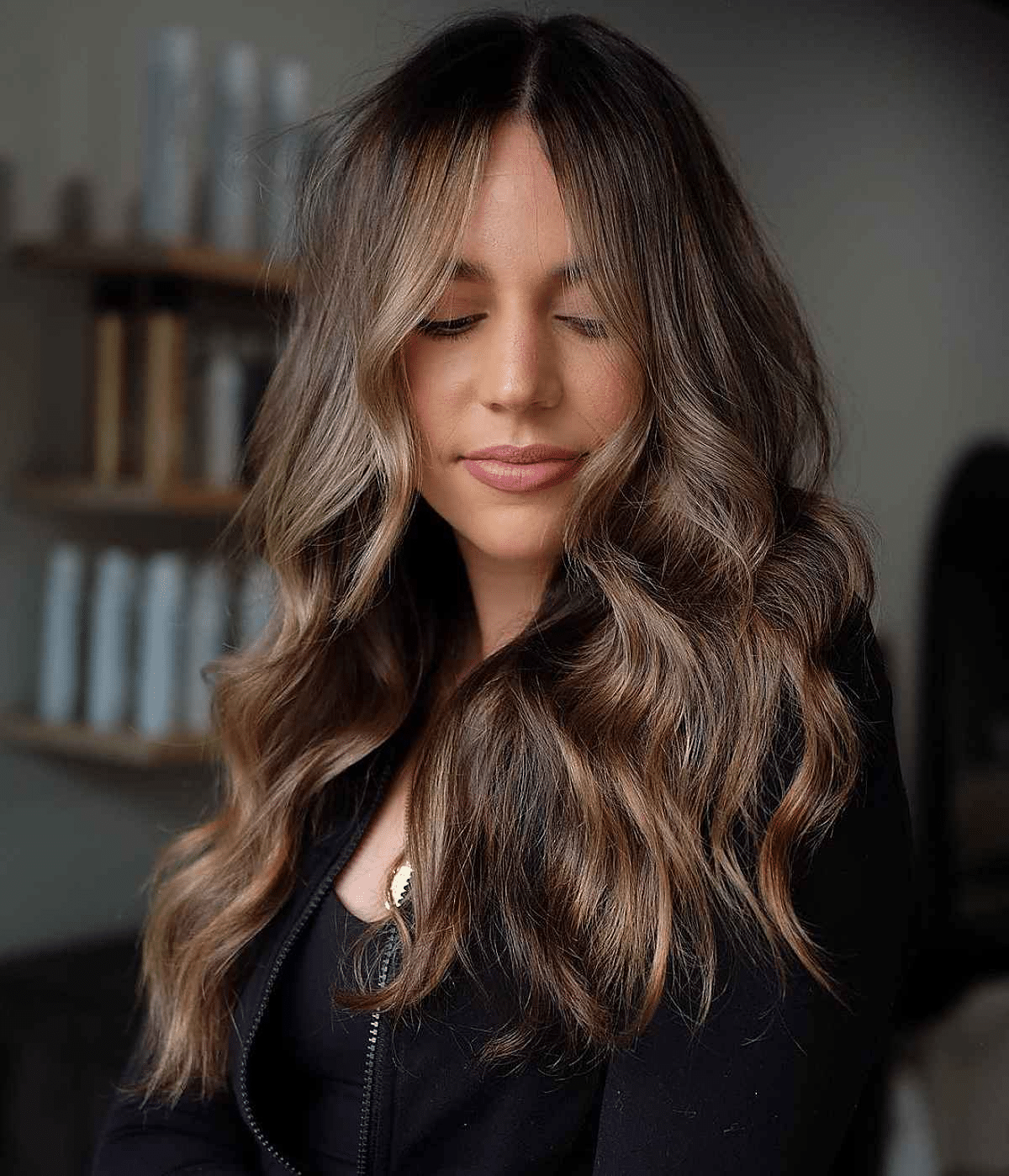 Try a Soft Dark Hair Molten Chocolate Brown Balayage
For featured hair style get a natural brown chocolate balayage reflecting the color painted pops in a dimensional form. Luckily this color is manageable and will best go for women who want a more lived-in hair shade along with an impressive appearance. The painted pieces in a lighter tone will remove the effect of single-toned colors while making your face look brighter. To protect the color of your locks, use a sulfate-free shampoo. It will add richness to your mane and prevent the color from fading fast. When styling, make use of light oil such as United Oil for increased smoothness and gloss. Also, it will act as heat protection for your hair.