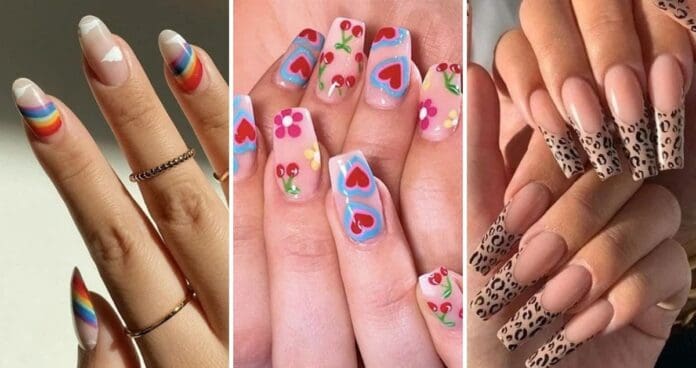 Nail art is a great way to express yourself and share your favorite things. It's also a great chance to add color to your look, have fun and let your creativity run wild. As with perfect hair and makeup, gorgeous nails will make you feel good and these beautiful nail ideas will inspire you. From soft and dreamy pastel clouds to vibrant rainbows or block colors, there are plenty of options to choose from, depending on the occasion and your style preference. Choose from a wide range of colors, some bright, others muted, and have fun creating different images and practicing your skill level. In addition, there is something for nails of any shape and length. So keep scrolling to find the best designs for your next manicure.
1. Pastel Checks
Checks have a distinctly retro feel and they are one of the most popular options for your manicure because of their classy look. The great thing about checkered nails is their versatility and they can be created in a variety of colors, from classic combinations like black and white to bold and bright contrasting tones. However, by far the most beautiful combination is pastel colors. There is something dreamy and feminine about pastels, they are soft, light and suitable for all occasions. Eclectic jewelry and vintage clothing can be used for a 70s style look.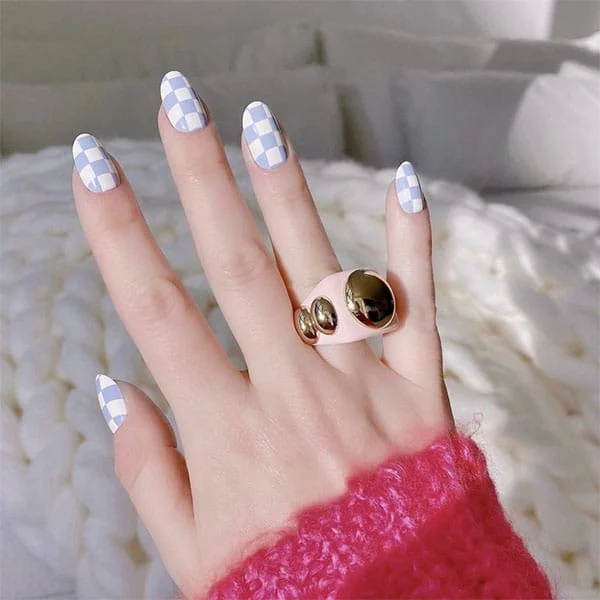 2. Star Constellations
Star constellations are useful for identifying the stars in the sky. The mesmerizing patterns and stories behind them also make manicures fun. There are 88 different constellations, so this gives you a lot of freedom to choose from, allowing you to choose your favorite, although some are more famous than others. Choosing white polish with white nail details is a great choice for creating a versatile and comfortable look. It has a more sophisticated look and will fit well with various, including more formal, decorations. If you want your work to stand out and look like a night sky, navy blue or black nail polish will also work. This is an ideal view for beginner astronomers or stargazers.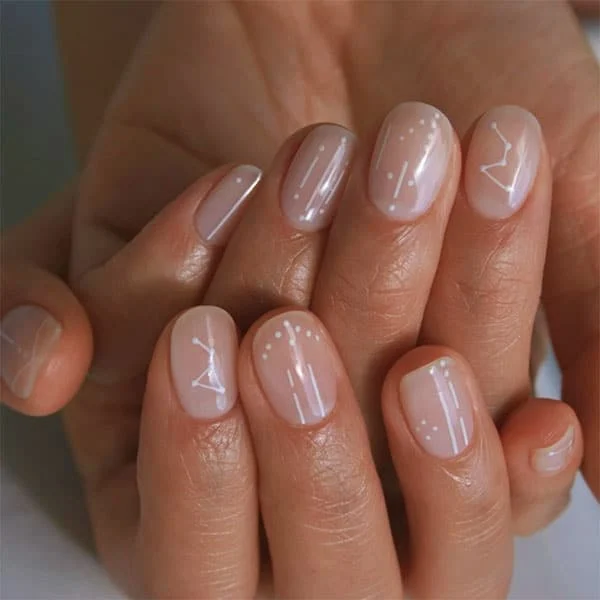 3. Rainbows and Clouds
Rainbows and clouds are the cutest combinations for your next manicure. They can make you dream about everything you want in life or act as a reminder to look on the bright side. The bold colors of the rainbow nails show that you have a fun personality, while clouds often represent personal growth and the ability to overcome a difficult time in your life. To let your nail art come to life, choose a simple nude or clear base coat. If you want pretty and symbolic nails, then this is the choice for you.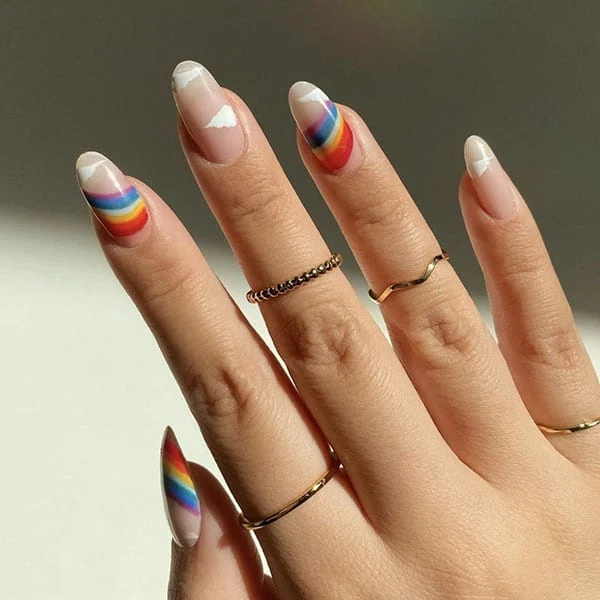 4. Florals and Rainbows
If you're looking for nail art with a hippie vibe, then the combination of colors and rainbows is a fantastic choice. Flowers represent beauty, life and growth, but they also have very feminine qualities. In combination with pastel wavy rainbows, they look very catchy. This is a great way to add some color to your look and make bright and fun nails that are sure to put a smile on your face.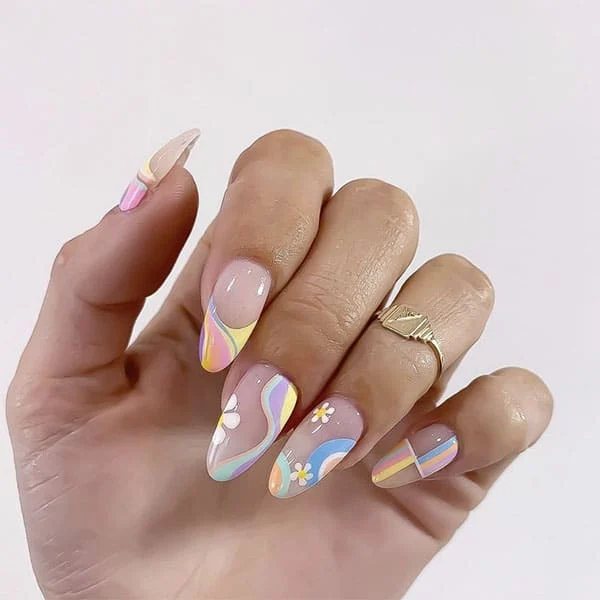 5. Color Block Nails
If you're the kind of woman who loves to experiment with color and wants a bright and bold manicure, there's nothing better than color block nails. The concept uses contrasting solid color panels to create a simple yet dramatic effect. This is a great way to express your style without much effort. First choose the different base coats you like and then choose another one for your advice. The result is a modern take on the classic French manicure.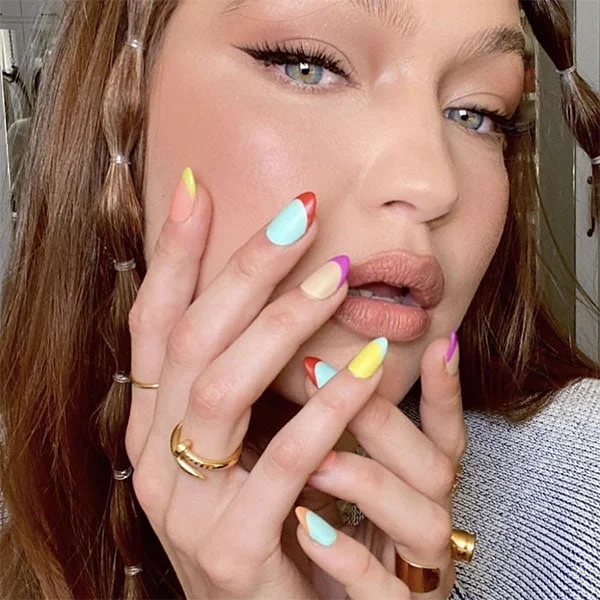 6. Shades of Brown
There is nothing boring about brown nail art, especially when it is as interesting as shades of brown manicure. Warm tones are often associated with nature, resilience and strength, and they evoke those feelings when you wear them. The choice of several shades makes even the simplest manicure interesting and unique. The great thing about these colors is that they are not as harsh as black polishes and are much easier to wear. They are suitable for various conditions and go well with white, gold and even blue.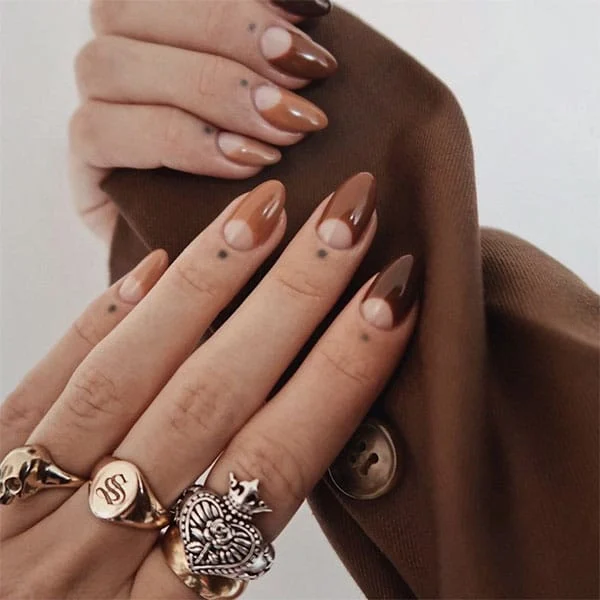 7. Pastel Yin and Yang Feature Nail
The beauty of pastel nails is that they are versatile and go well with different styles. If you are looking for a girly yet meaningful manicure, then a pastel manicure with yin and yang elements is for you. The yin-yang symbol is an ancient Chinese concept involving the duality of two opposite but complementary principles. It can inspire you by serving as a reminder that there can be no harmony without chaos or light without darkness. The great thing about a distinctive nail is that it becomes the center of attention and many people choose to wear it on their ring finger for this very reason. This can be a great way to show off your jewelry. Or let people know you're busy.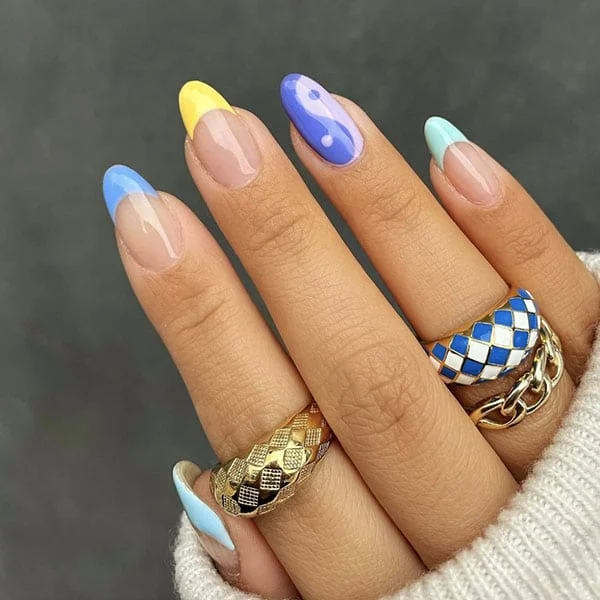 8. Pink and Red Design
You may have thought that pink and red were colors that were reserved only for Valentine's Day, but these pretty shades look great all year round. They definitely make us think of love and have a very feminine quality about them. Red is a bright and bold choice for nails, often associated with passion, seduction, and even danger, and it is bound to get noticed. But if you want to tone down this polish for a more interesting but also easy to wear approach, then adding a pink stripe is a fantastic choice. It creates an overall softer, more girly appearance.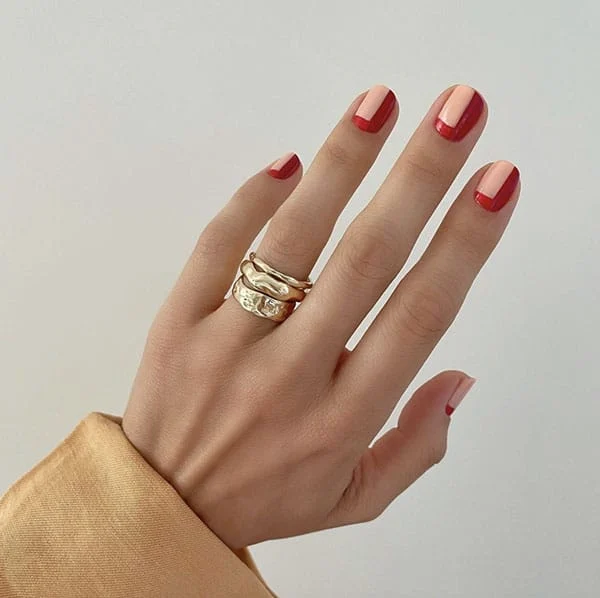 9. Pastel Clouds
Pastel clouds are dreamy and gorgeous. They do the cutest manicure because they can make you think about happiness or how you got through the dark times in your life. Fashionable and incredibly beautiful, they look when painted in pastel colors. There is a softness and calmness in these colors; they soothe the eyes. Plus, they're so easy to wear and your manicure will look good in a variety of settings, including fun dates and cocktail parties.
10. Tiny Dots
Sometimes the simplest nail art is the most spectacular. Tiny dots are very easy to create on your own from the comfort of your own home and give a chic minimalist manicure. You don't need hours of practice to perfect this look, and it's great for beginners and pros alike. While you can use any color combination, a classic black on white or nude manicure is a very versatile option. This type of art can also be worn everywhere and will go with everything you have. This is a way to have some fun with your nails without making a dramatic statement.