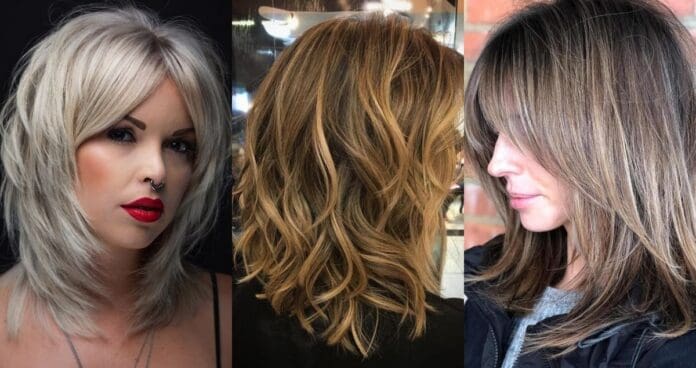 Medium shag haircuts, what can be more popular these days? Today not only celebrities, but also every woman who wants to look modern and trendy opts for a shag haircut. If you still haven't taken advantage of a haircut like this, it's simply because you are not aware of an immense potential that stands behind it. You can create truly unparalleled looks, styling your shag. Our bright collection of photos will provide you with the right impression of a shag haircut and offer some brilliant ideas you can use personally for yourself.
Shag Haircuts: Special Features
The basis of shag haircuts can be bobs of varied lengths or pixies. For a more modern look they are shaggy-textured with layers and choppy ends. Shag haircuts never look the same, because, firstly, we all have different types of hair and, secondly, you can experiment with layering and ends. It can be loads of layers, starting on your crown, less layering, closer to the ends or something in between these two options. How your stylist works through the ends of your hair also determines to a great extent the final result and success of your haircut. For instance, you may come up with an elegant feathered finish, extra drama with spiky ends or create a visually effortless effect of a "bedhead".
Shag haircuts look amazing on both thick and thin hair, naturally curly and straight. It will add volume, where it's needed or, on the contrary, decrease it, offering you a beneficial texture and ease of styling.
Okay, enough words. Let's see some of the best examples of shag haircuts for medium length hair in pictures.
#1: Shaggy Chestnut Locks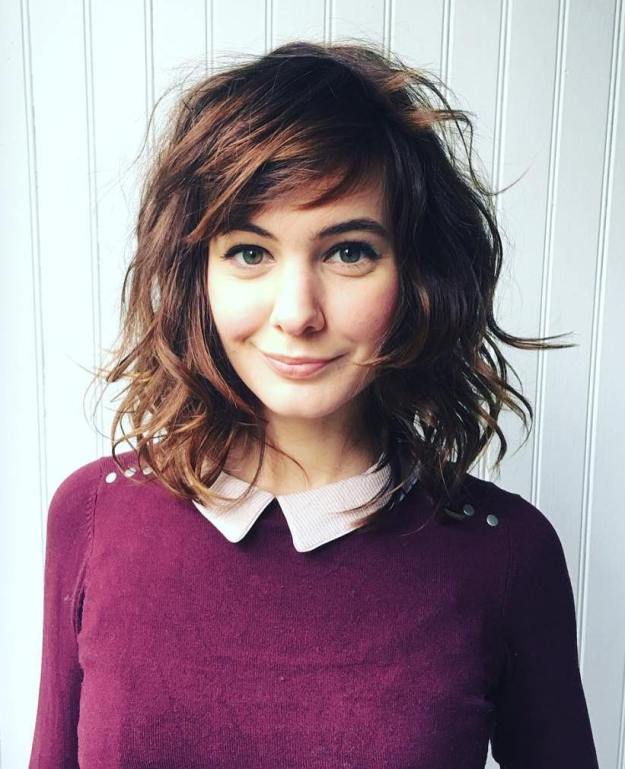 SOURCE
Warm chestnut hair color is the perfect canvas for a medium length shag. The light brown shade will add some dimension to the cut and keep it from looking too uniform or dull, while the layers allow for unpredictable movement and styling versatility.
#2: Balayage for Shoulder-Length Shag
Shaggy hairstyles with a side of balayage are your ticket to trendy this season, so get on board. Ask your stylist to add some feathery layers to that balayage hair. Then, to give the look a little "oomph," wrap sections around a 1 ½ -inch curling iron, leaving the ends uncurled. Spritz the hair with finishing spray and fluff it a bit with your fingers. You are ready to rock and roll.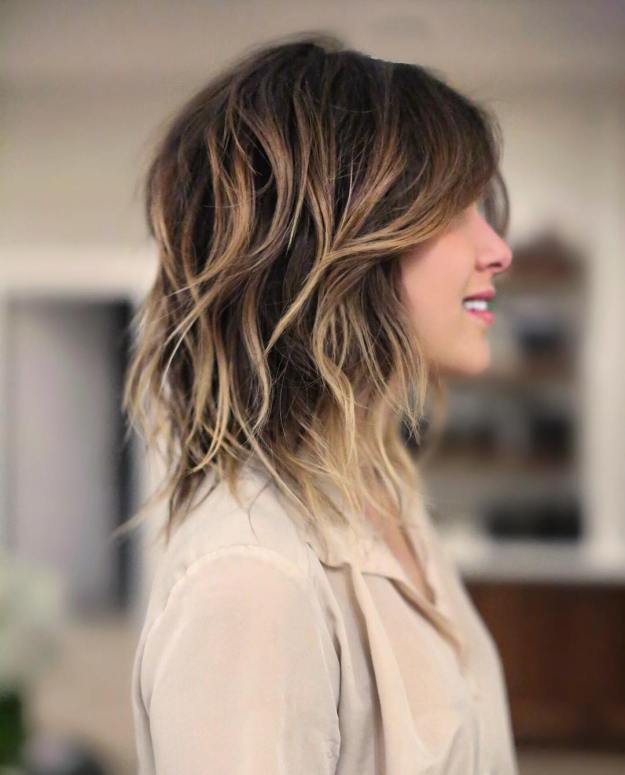 SOURCE
#3: Blonde Bob with Shaggy Layers
The sun-kissed blonde layers of this soft medium shag gently flip up at the bottom where the hair touches the shoulders. Long bangs caress the jaw and frame the face. The bob-shaped silhouette in the upper part of the hairstyle suits those women who are trying to grow out their hair.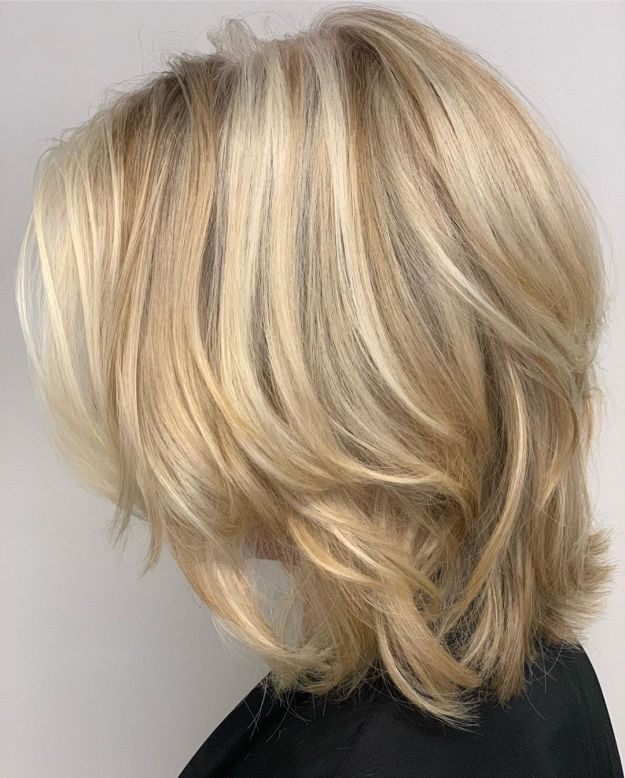 Instagram / @ABREATH.OF.FRESH.HAIR
#4: Voluminous Wispy Lob with Feathered Layers
A more professional approach to a shaggy layered haircut requires a good blowout with ample volume. When you're in the stylist's chair, ask for wispy, feathered layers that begin at around chin-length, and request volumizing products for just the roots. The result is classy, chic, and far from boring.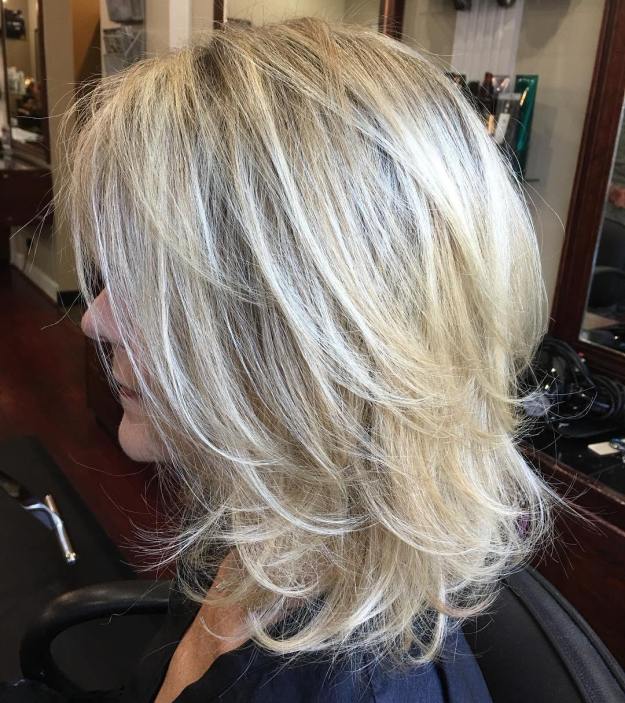 Instagram / @SUZIDO_
#5: Pretty Tousled Shaggy Lob
Face-framing waves and razored bangs are the hallmarks of the sassy medium-length shag done in a brown-to-copper balayage. The tousled top and shaggy layers provide enough volume and crisp texture to make you feel gorgeous. Long pieces on the sides cover both ears completely, and the wavy tresses around the cheeks give the face a slimmer appearance.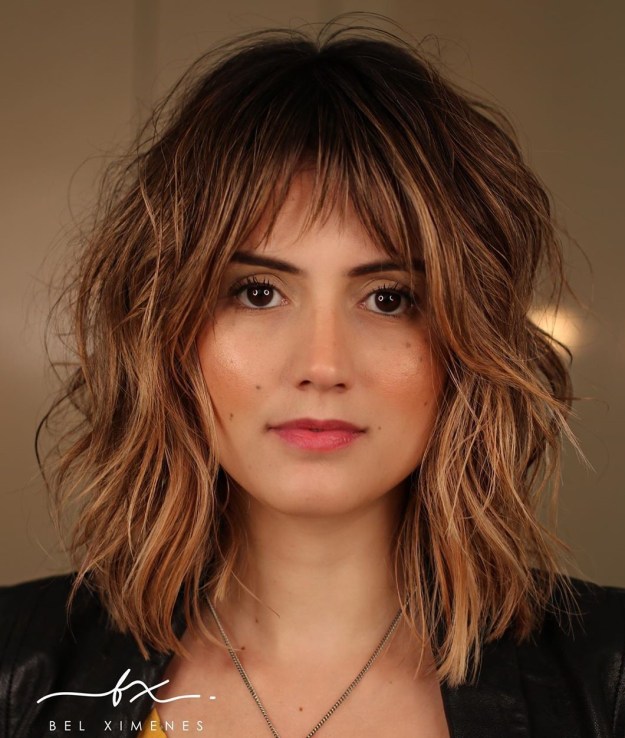 Instagram / @BELXIMENES
#6: Blonde Medium Cut
If you're tired of your lifeless, blonde hair, treat yourself to an upgrade in the shape of a cool, shaggy haircut. A honey blonde shag is very retro-chic and a great way to mix things up a bit. You can also get away with messy, haphazard styling of this cut, so running out the door in the morning just got a little easier.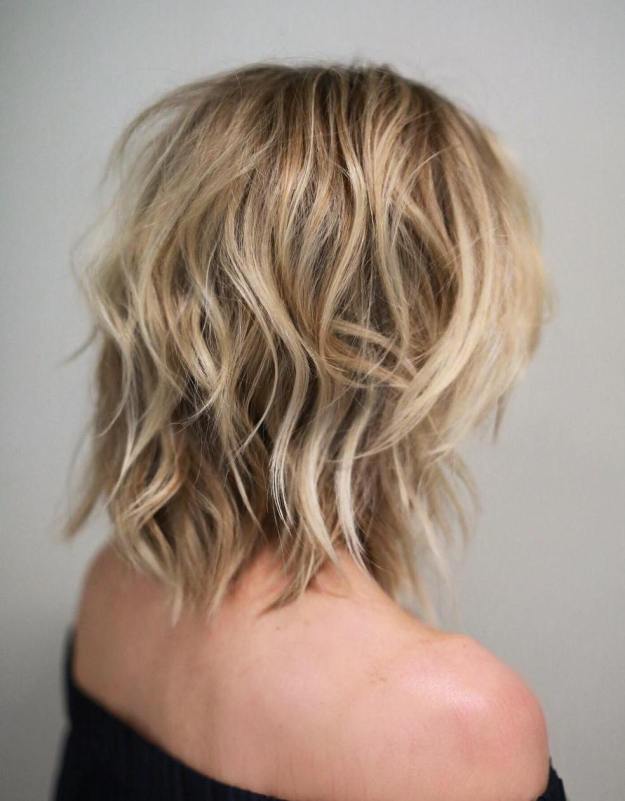 SOURCE
#7: Medium Wavy Bronde Shag
Something about textured, carefree waves can give the shag that dreamy, ethereal vibe. For this look, wrap hair around a wand instead of a curling iron, and leave out the bottom inch so the ends have a natural finish. Don't brush the waves together at the end — just run your fingers through to separate.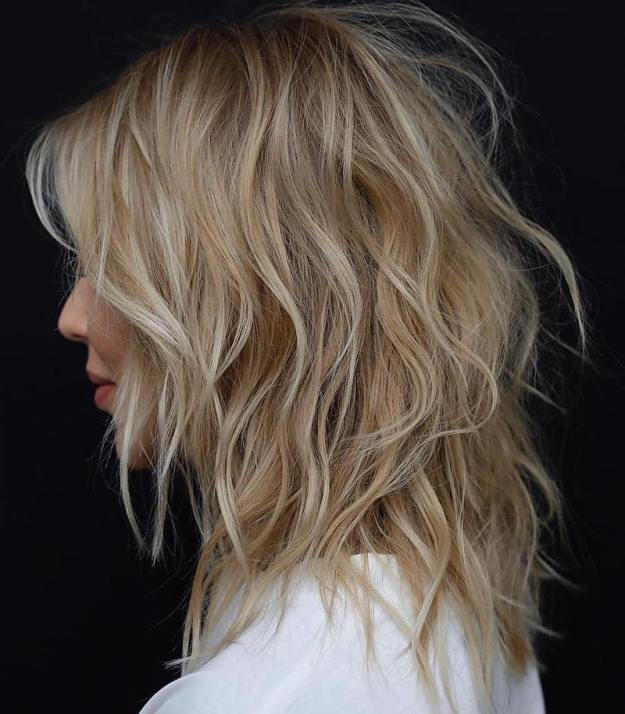 Instagram / @ANHCOTRAN
#8: Shag with Disconnected Razored Layers
Razored layers with beachy waves in a medium length shag are the perfect accessory for every season. This length of bangs gives a peek-a-boo vibe, and they're still long enough if you want them out of your face.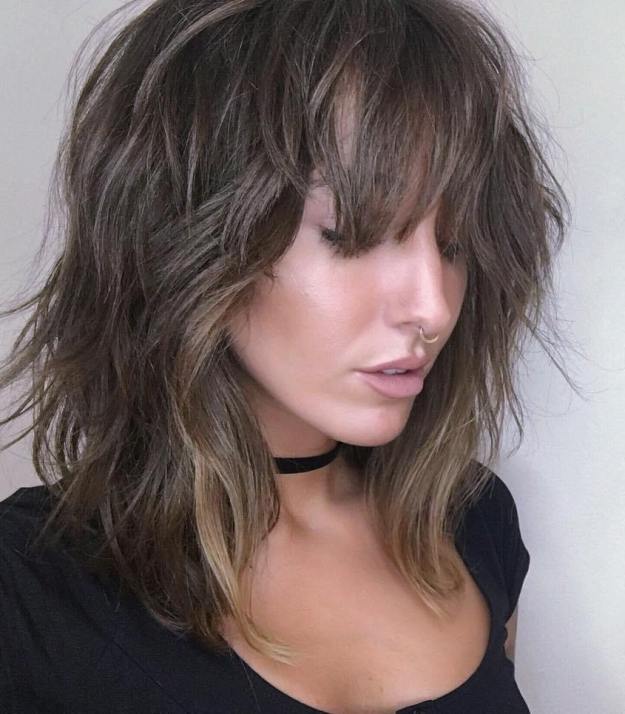 Instagram / @CUTYOURHAIR
#9: Gray Razored Shag with Black Roots
The razored look is back, this time in a shoulder-length shag with black roots to make the gray lengths pop. It's a punky style for a night out but can be easily dressed down and pulled back to be professional at work.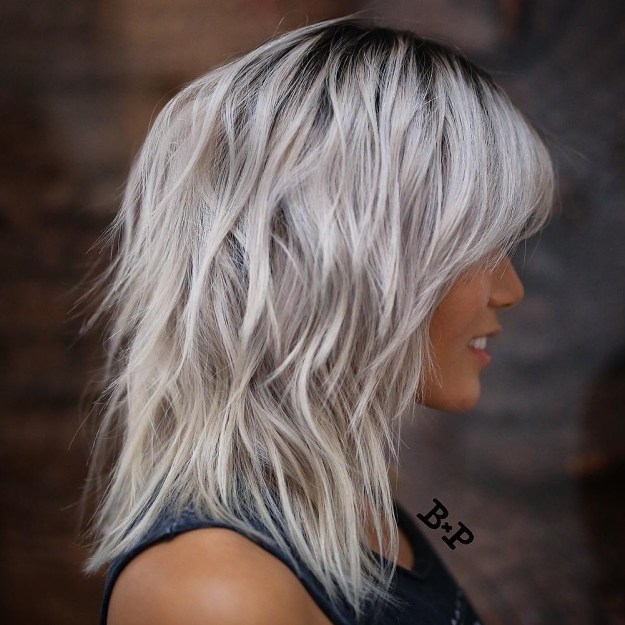 Instagram / @BUDDYWPORTER
#10: Feathered Black Shag with Side Bangs
There's something so rock and roll in a good shag haircut with bangs — especially on dark hair, that it really channels icons like the Ramones. The look is still flirty and feminine, and short, feathered layers paired with chunky side bangs can give the tough shape some girly nuances.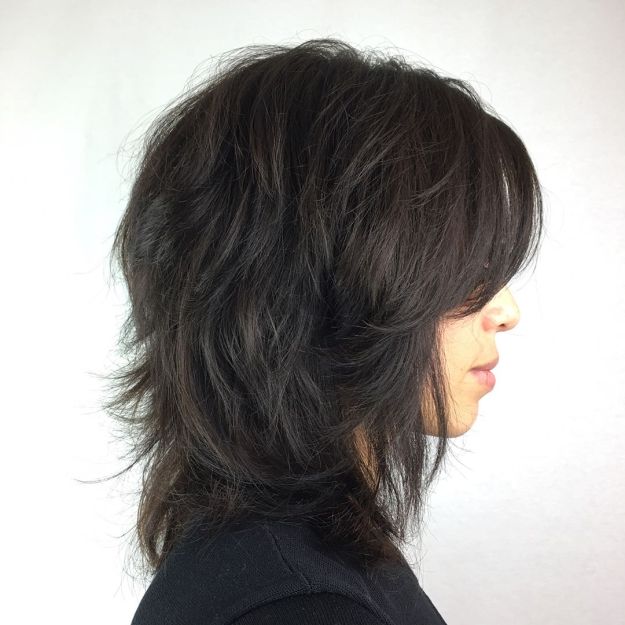 Instagram / @SUZIDO_
#11: Razored Gray Bob with Bangs
The thought of going gray is no longer something that induces fear. In fact, gray hair — both dyed and natural — is more popular than ever before. This razored gray bob complements every skin tone and hair texture. Implement some shaggy bangs to soften angular face shapes and add some visual interest.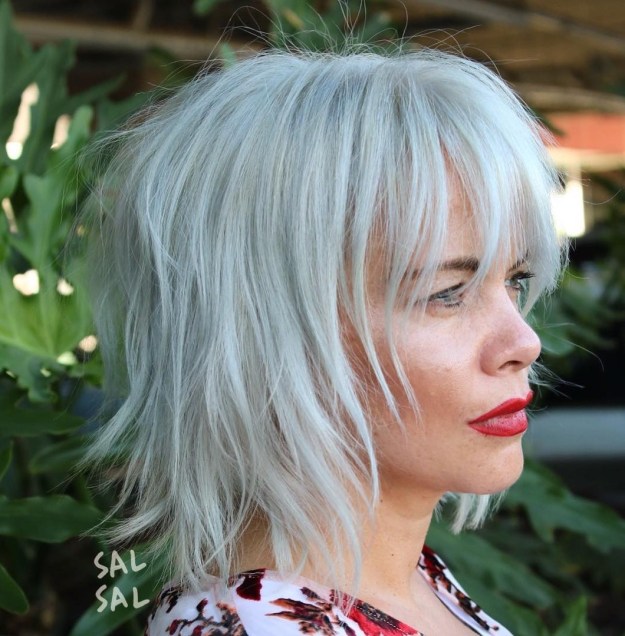 Instagram / @SALSALHAIR
#12: Shoulder-Length Wavy Layered Hair with Highlights
When styling medium shag haircuts, remember loose, imperfect waves – these are your best friends. This approach makes even the thinnest hair look full and bouncy, and adding highlights really showcases the texture.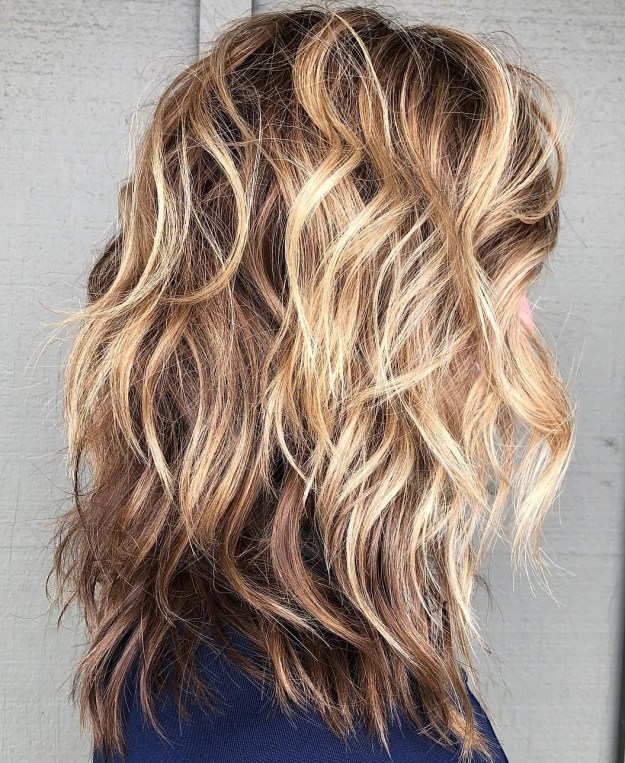 Instagram / @AMANDAROURKEHAIR
#13: Long Messy Bob Cut
A long shaggy bob looks sensational when you give it a big tousle in the back and on the crown. The dimensional bronde highlights are ideal for women with tired, flat hair because those piece-y locks show off a lot of texture and volume. The center-parted lob has a tomboyish vibe that's perfect for active and sporty women.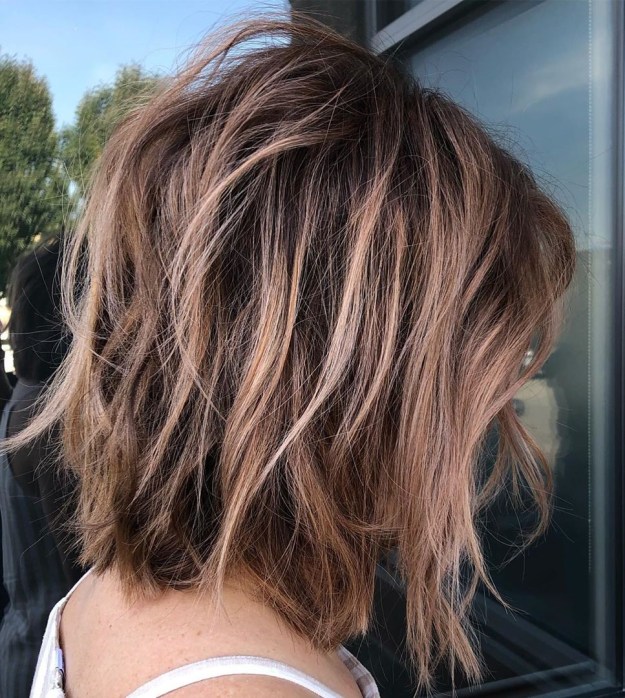 Instagram / @HALOHAIRBYCHRISTINE
#14: Piece-y Blonde Shag with Curtain Bangs
Curtain bangs: short enough to cover the forehead, long enough to be parted and pinned back. This shaggy blonde relaxed 'do is cute when accented with tousled waves, and the different layers leave a lot to look at. When ready to switch things up, straighten your locks.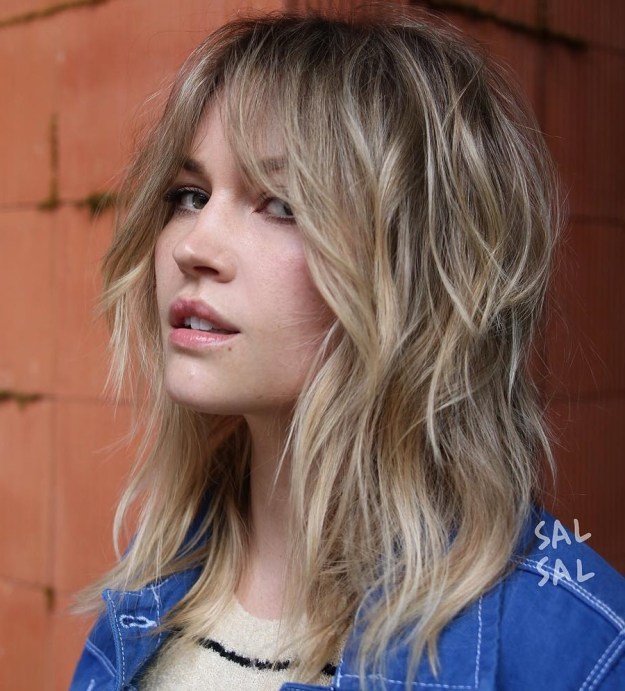 Instagram / @SALSALHAIR
#15: Voluminous Layered Bronde Lob
Voluminous V-cut layers come to life in medium shaggy hairstyles. If you simply can't commit to one hair color, a combination of brown and blonde tones is flattering on almost anyone and can be executed in an endless amount of variations.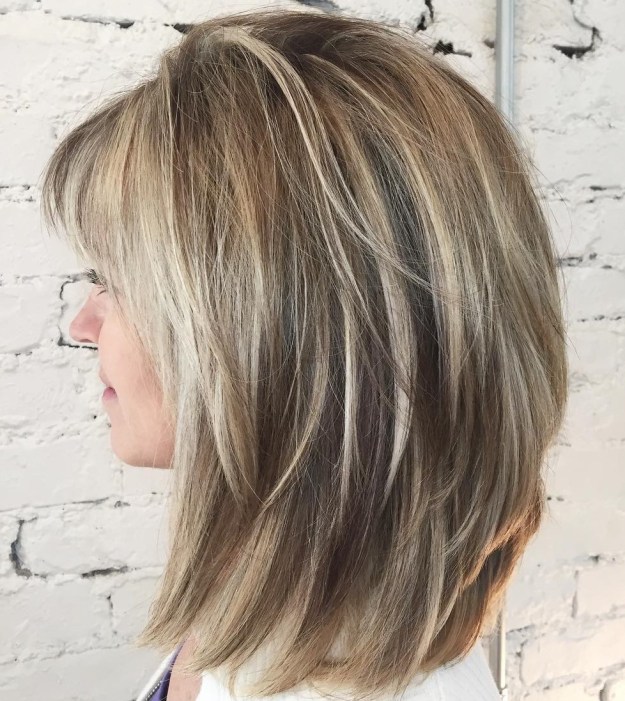 Instagram / @JODIE.SMITH_HAIR
#16: Cute Blonde Face-Framing Shag
A full set of feathery bangs and long, face-framing side pieces set this medium-length shag apart from the rest. Bright blonde hair is both sliced and razored; two cutting techniques that work great for thinning out coarse hair. To create the classic rocker appearance, blow it out and tease it a little at the top. The windblown style is a wonderful alternative for women who want to wear their long hair loose and natural.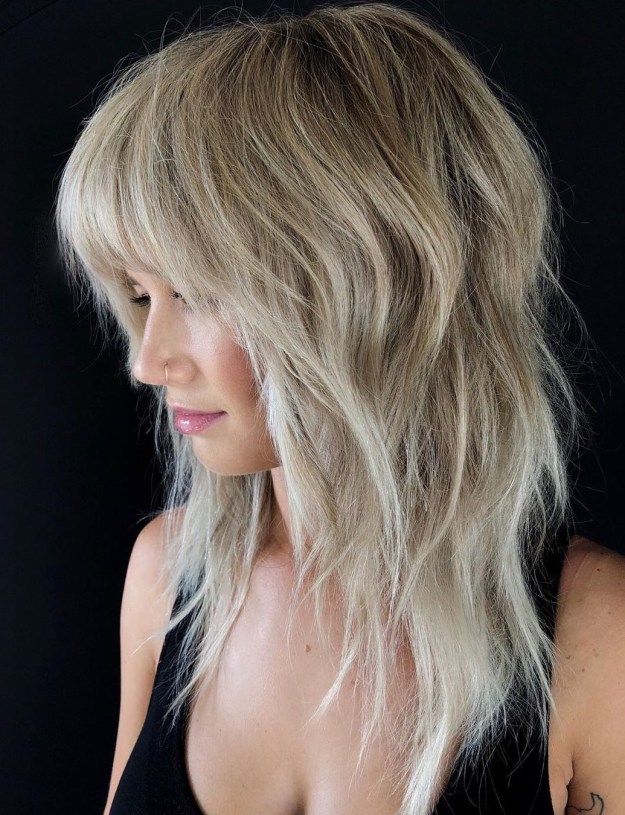 Instagram / @RACHELWSTYLIST
#17: Shorter Shag with Razored Layers
This shaggy haircut is low-maintenance, feminine, and featuring the perfect length for warm weather. Put in choppy layers to frame the face and keep shaggy bangs along for the ride.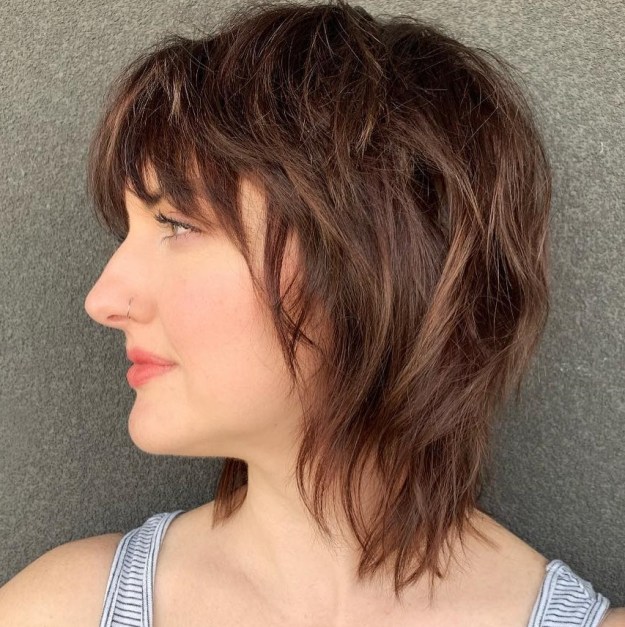 Instagram / @HAIRBYLIZVELA
#18: Shag with Blunt Ends and Angled Layers
Show off your wild and carefree attitude with sassy shag hairstyles. Blunt ends and angled layers generate a very chiseled, choppy and textured look. For the finishing touch, use a texture paste to style the perfect amount of grit and achieve that lived-in feel.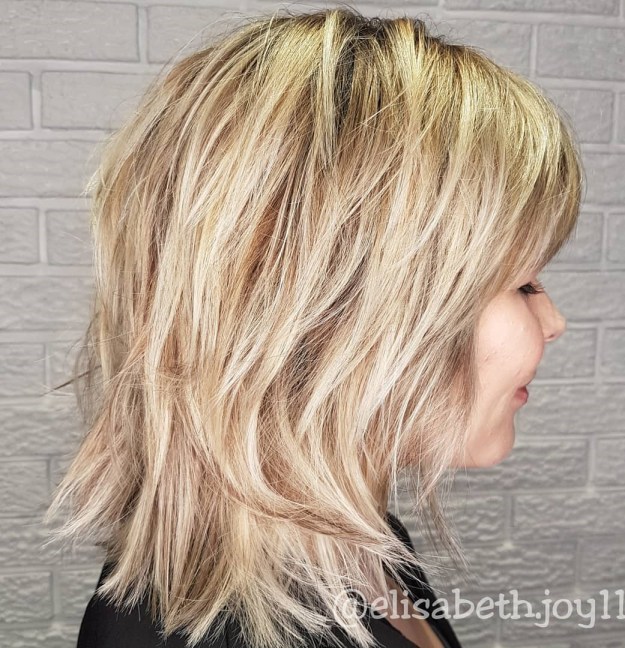 Instagram / @ELISABETH.JOY.HAIRSTYLIST
#19: Sleek Layered Cut for Thick Hair
If you're striving to minimize a heavy appearance of thicker hair, try strategic layering that naturally lifts strands and pulls them away from the face. This not only brings your visage to the spotlight, but also adds a bit of volume to the mainframe, giving your overall style a touch of elegance that looks lovely in pictures and life.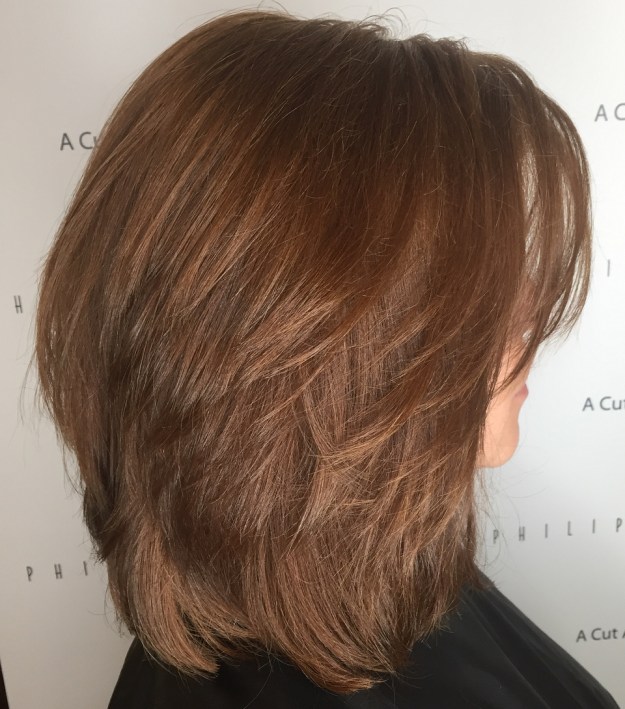 Instagram / @PHILIPPELUSIWESTMORELAND
#20: Two-Tone Disheveled Layered Hairstyle
In the world of beauty, messy doesn't mean a bad thing. Master the art of looking flawlessly disheveled. Try a medium shag with two-tone coloring and leave the hair product-free for a truly deconstructed effect.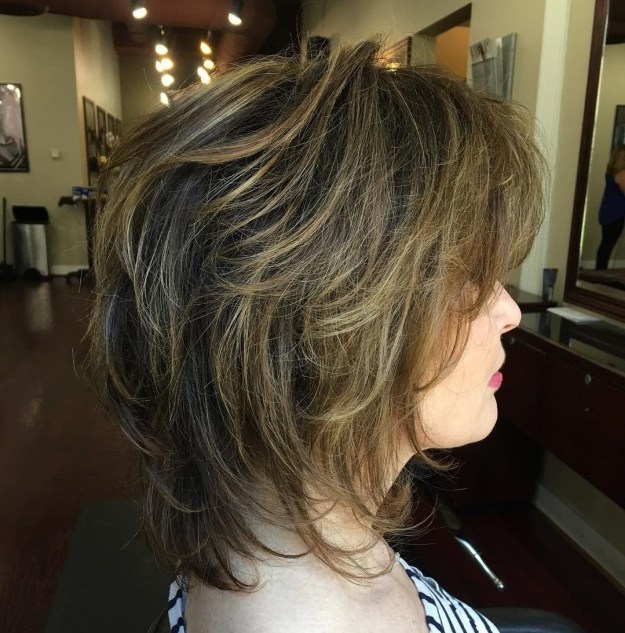 Instagram / @SUZIDO_