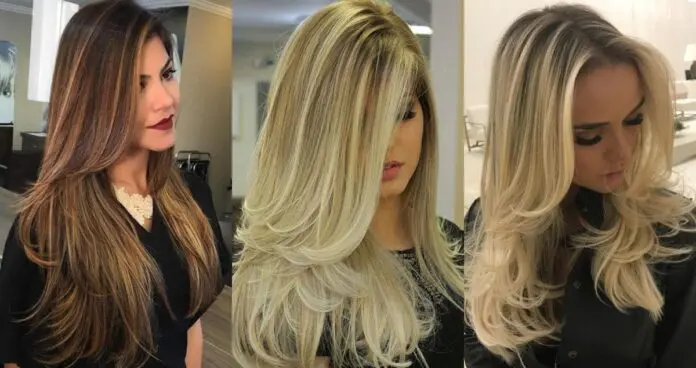 Long layered hairstyles look fantastic even if they are simple. If you're lucky enough to have long hair but are unsure about how to style it, you're in the right place. Not everyone can manage to grow their hair long. Some simply can't surpass a "genetic length", others struggle with brittleness, and sometimes, long hair can just be a burden — it is literally heavy. If you're in the last group, layered cuts are the best solution. You can grow your hair to envious lengths without the heaviness that all that hair carries with it. Here are 70 of the most beautiful, eye-catching long, layered hairstyles for your inspiration.
The Main Principles of Successful Long Layered Hairstyles
A layered haircut adds volume to long hair and allows for flexibility when styling. Ask your hairdresser for long layers at the back and smooth, graded layers to frame the face. You can balance the layers with long bangs that can be styled to either side or straight.
Don't forget about the details. Consider your personal style when choosing layers. Long layers that blend with one another look smooth and sleek, while a long shag hairstyle looks more undone and messy.
When cutting the layers framing your face, cut the shortest layer so that it highlights the most flattering point on your face—most often the cheekbones or the chin.
Chic and Trendy Layered Hairstyles for Long Hair
Although this look has long been the classic symbol of a bohemian style, long hair can fit any style and personality. Check out the list of great styles below.
#1: Multi-Layered Mix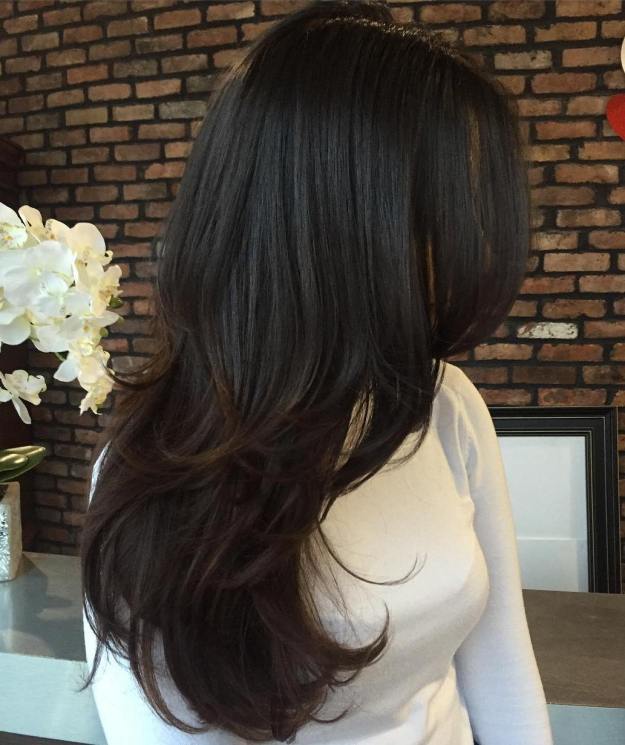 This is the ultimate goal for any woman with long hair who wants a sleek, chic cut that provides body and movement. The mixture of layers is the secret ingredient. Take note of how the shortest layers only exist to frame the face, other than that, most of the layers are mid-length.
#2: Mid-Back Brown U-Cut with Swoopy Layers
A blunt, long length U-shaped cut emphasizes thickness and density. By incorporating long layers, you can make your tresses appear polished and sleek, while shorter, choppy pieces enhance body and texture. It's a beautiful haircut idea you can suggest to your stylist on your next visit.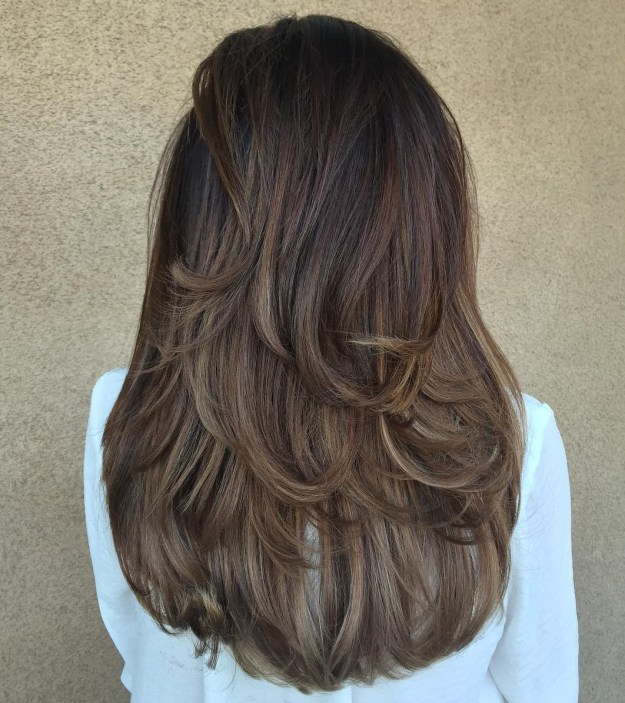 #3: Short, Medium, and Long Layers
Layers are one of the easiest ways to make long hair look fabulous. Ask for some short, medium, and long layers throughout the length or your hair. The multiple layers give your hair movement, making it easier to style. Try out some messy braids and buns, shaggy ponytails, and even faux bobs or fake bangs.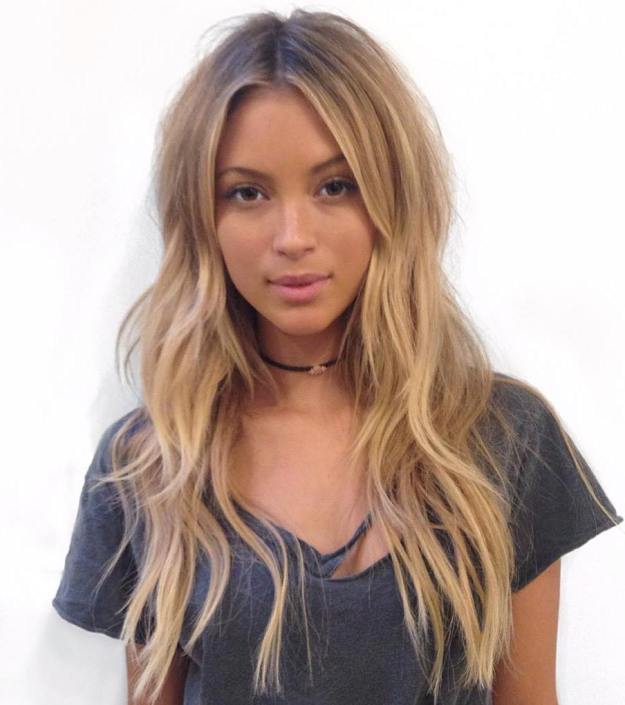 #4: Straight and Chic
This cut gives you sleek, chic texture and shine with long layers and perfectly feathered ends without sacrificing length. The idea is to create shape and give your hair movement.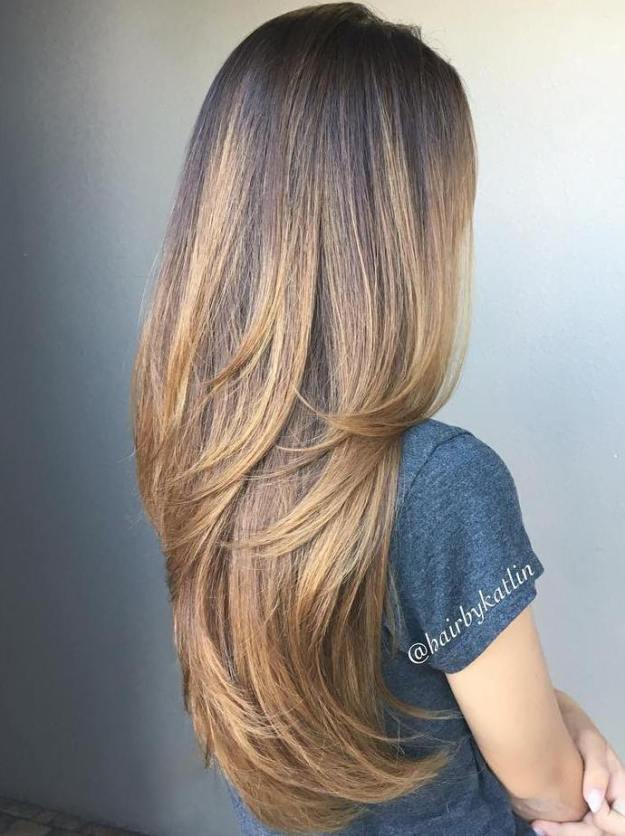 #5: Reddish Brown Style with Long V-Cut Layers
The "V" shaped cut is a classic for women with long hair. Focusing on layering provides more dimension as shorter front pieces cascade into longer pieces. Face-framing bangs and long hairstyles with layers are versatile and work great with curly, wavy, and straight textures.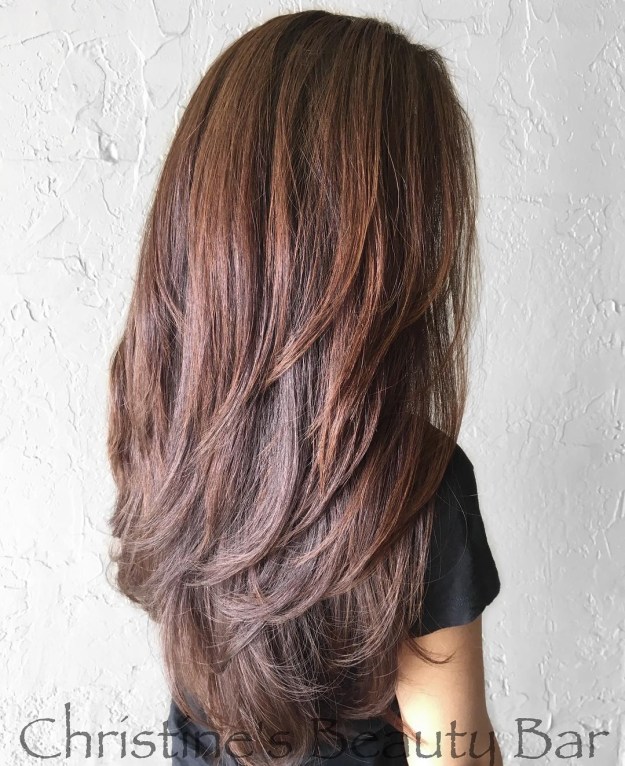 #6: Waist-Length Brunette Hair with Textured Layers
Long, straight, layered hair usually requires more care and maintenance than curly tresses, since you have to build up the textures and fullness. By using thinning shears to blend the ends of each section, your stylist can create a sense of fluidity that gives the impression of even longer hair.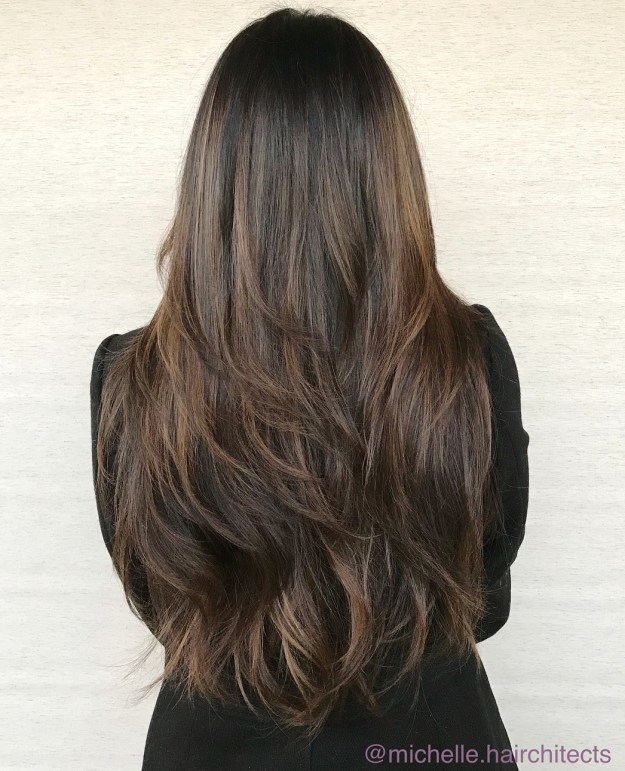 #7: Long Hair with Subtle Layers
The layers in this cut are almost imperceptible as they seamlessly blend together. This is a perfect haircut for someone who doesn't want to lose any length and prefers an illusion of layers rather than obvious ones.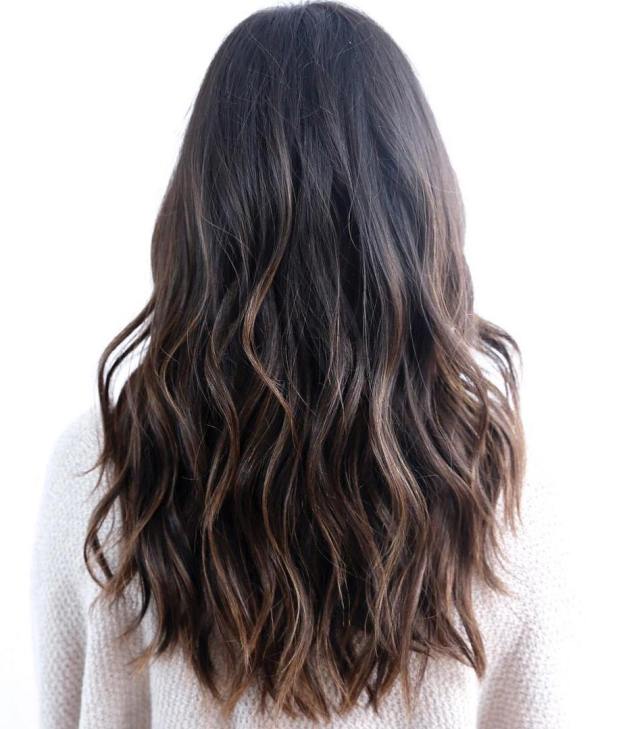 #8: Long Waves
Without healthy layers, long hair can sometimes seem heavy or lifeless. Layers reveal the texture of long locks in a natural way. When it comes to styling, there are all kinds of ways to rejuvenate those lengthy tresses, starting with some simple, casual beach waves.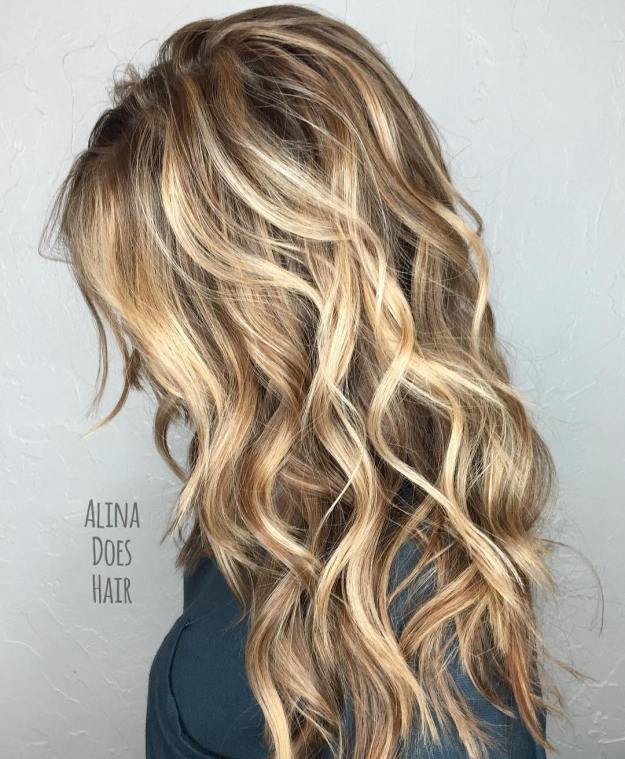 #9: Long Tousled Layers
This is a beautiful, bedhead look reminiscent of Brigitte Bardot. Combine long locks with bangs—the heavier, the better—and add some tousled curls. How sexy is this 'do?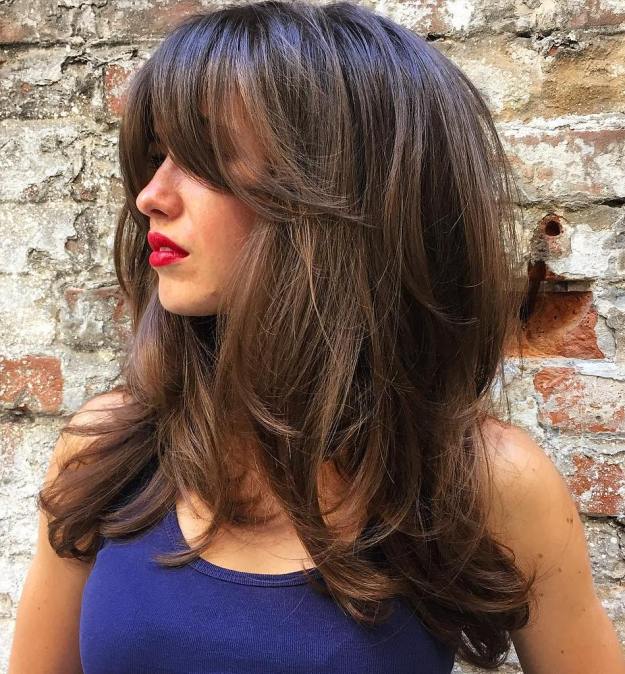 #10: Long Layered Ombre Hair
Snag this style by asking your stylist for short layers and long ones, but none in between. Extreme layers are ideal for fine hair because they add so much movement and volume. This style will take your ponytail to the next level!