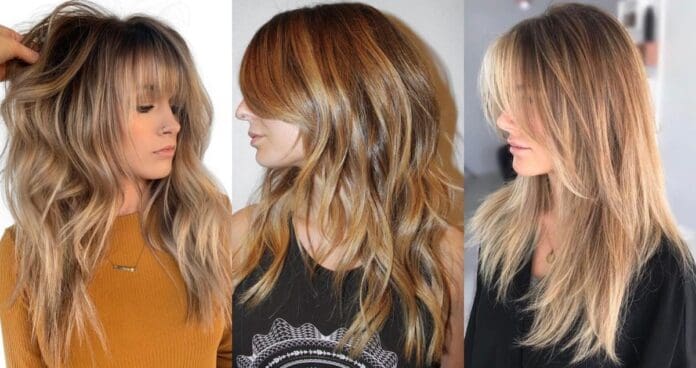 In spring and summer most women prefer effortless and natural-looking hairstyles. Long shags are the best options for you if you want to look stylish and sport your long locks loose. Shags are equally flattering for thick and fine hair. Adding volume or removing excessive bulk is an easy task for a good shag haircut.
The Most Inspirational Long Shag Haircuts
Here are 55 beautiful long shags that you are welcome to view right now for inspiration.
#1: Blondie Bombshell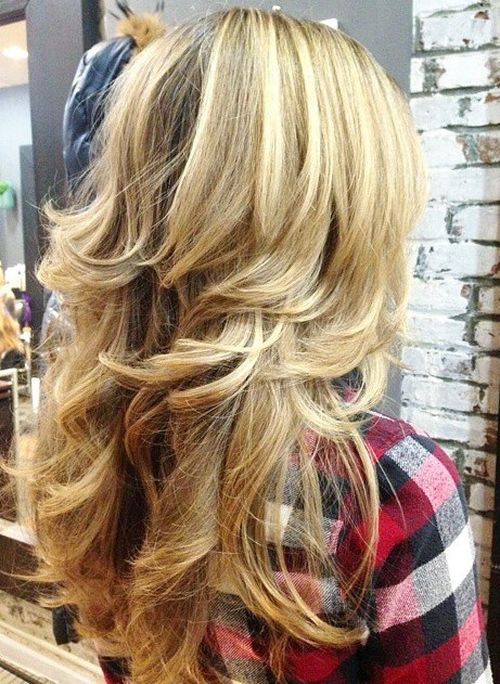 This sexy long shag is a great way to deal with very thick hair. The levels of shaggy layers are stretched out, so you have multiple tiers that show off the brighter highlights on top and darker lowlights underneath.
#2: Razored Wavy Shag with Light Bangs
Razored shags with bangs that graze the eyebrows are a throwback to the 1970s. Slightly tousled and totally messy, the uneven shaggy layers that cascade down to the mid-chest provide a distinctive rock-n-roll feel.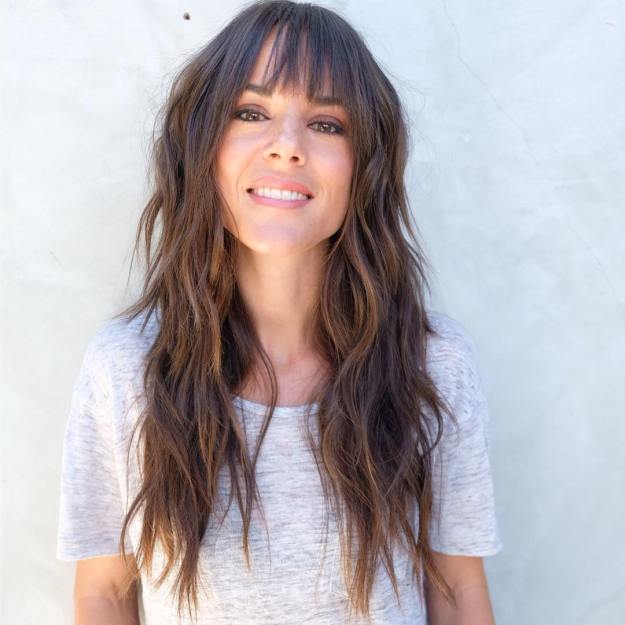 Instagram / @TIMDUENASHAIR
#3: Razored Shag for Long Thick Hair
Long shag hair with highlights looks so chic for date nights and beach days. The layers add extra texture for those days when you want to enjoy an effortless, edgy vibe. If your thick hair gets in the way, tie it up into a cute messy bun!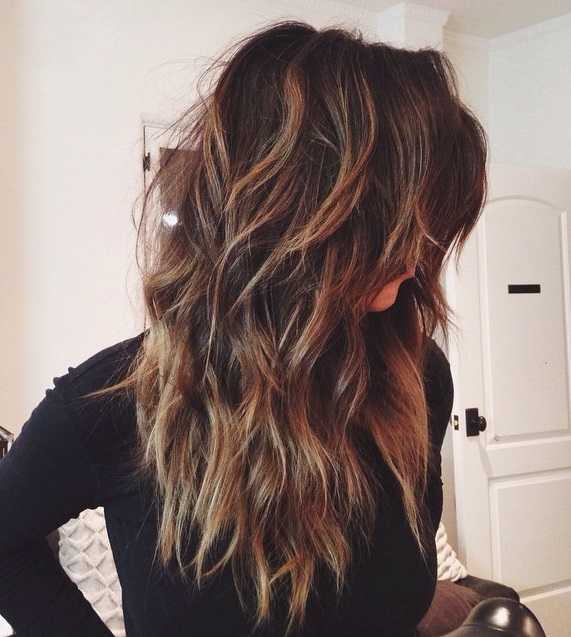 Instagram / @THEBEAUTYDEPT
#4: Frizzy Choppy Long Shag Hairstyle
Shaggy layers that start a bit above your shoulders scream beach hair and that's completely okay! Spray a beach texture spray to get that extra bounce if needed. To keep frizz at bay during humid days, spray an anti-frizz spray after styling.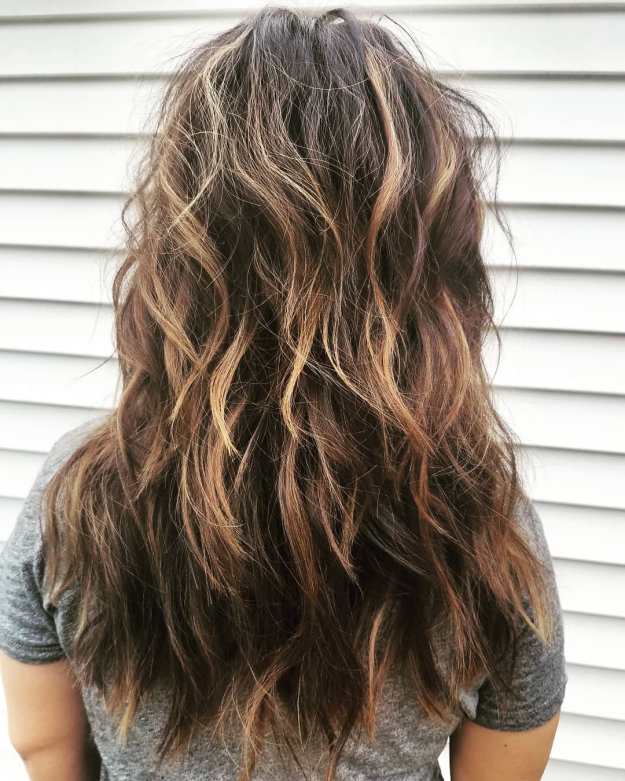 Instagram / @MILALA_HAIR
#5: Golden Bronde Razored Shag for Long Hair
Golden locks are gorgeous in the sun and can get even lighter during your beach days. If the mid-back look is too long for you, you can always have the same shaggy layers in a lob or a shoulder-length cut.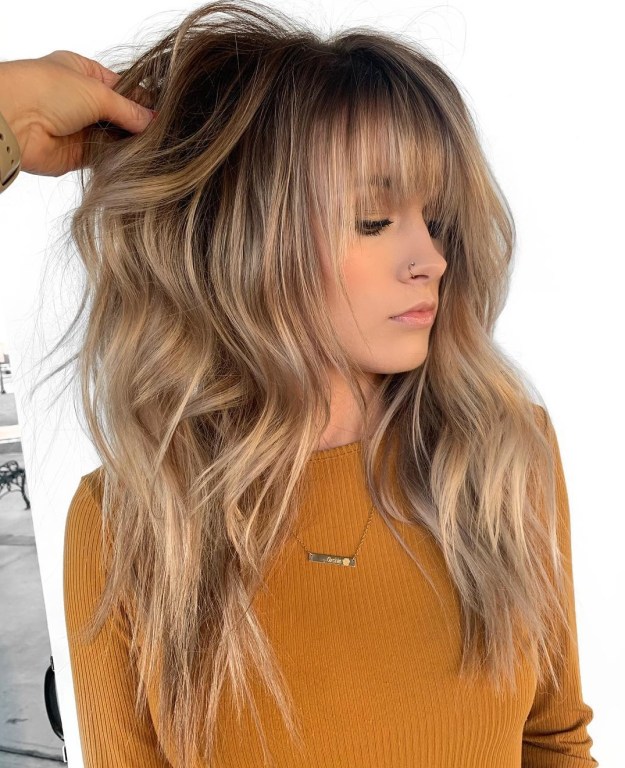 Instagram / @BRIT_BELLASALONANDBOUTIQUE
#6: Textured Shag with Warm Brown Balayage
A long shag haircut can be a wonderful way to celebrate your inner tomboy. The wavy bangs and textured pieces tucked behind the ears bring more body to naturally fine hair.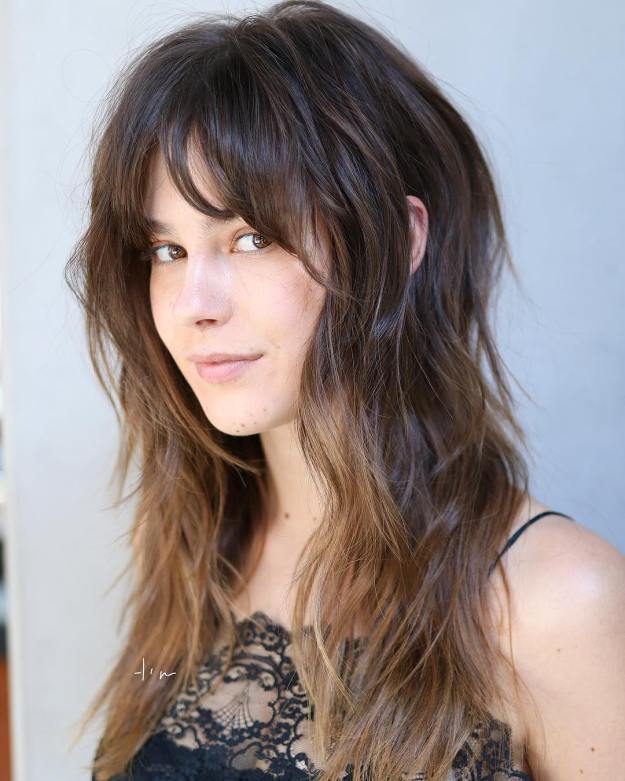 Instagram / @TIMM.MORRISON
#7: Layered Copper Brown Cut for Thick Hair
Long shag hairstyles for women come in all shapes and lengths, but when you need one for thick hair, a choppy cut with layers throughout is a way to go. The side swept bangs and the wavy copper-toned pieces curl around the jawline gracefully and help to elongate the neck.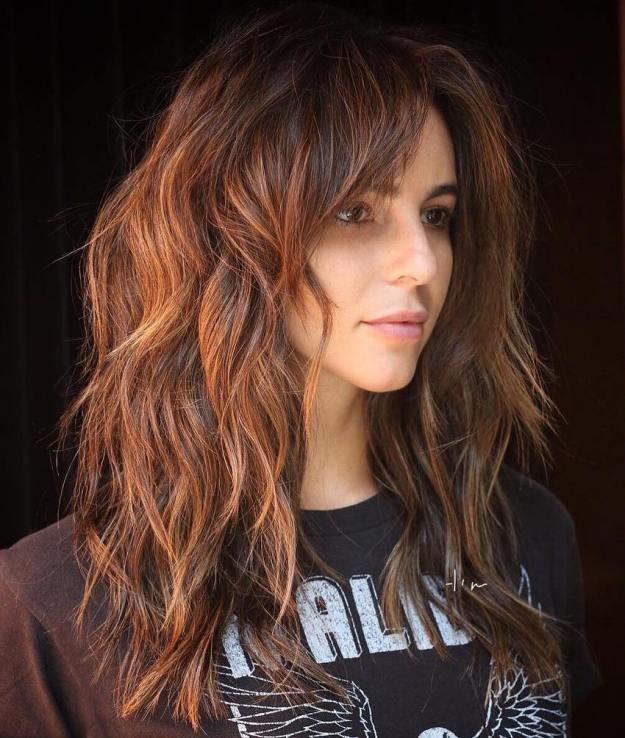 Instagram / @TIMM.MORRISON
#8: Warm-Toned Wavy Brunette Shag Hairstyle
A long shag with bangs is super trendy and can be worn in the office as well as in your everyday life. If you want to tame your bangs, push them to the side to open up your face.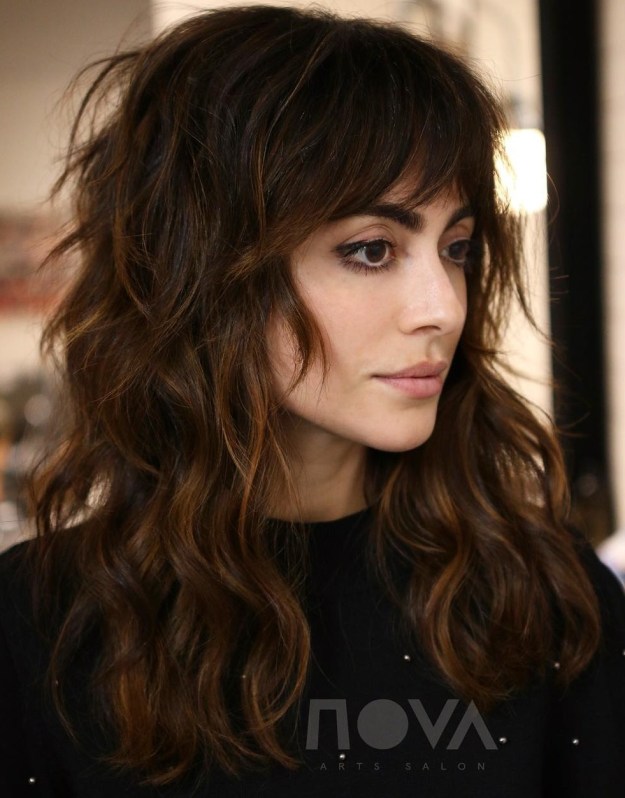 Instagram / @SALSALHAIR
#9: Shagged, Flipped, and Tousled
For a picture-perfect look that begs to be Instagrammed, this is a style to steal! The layers are sleek, not shaggy, but they're also wonderfully extreme – they cascade down the entire length of the hair. The result is a lovely head of flicked yet still shaggy hair with bounce and body for days!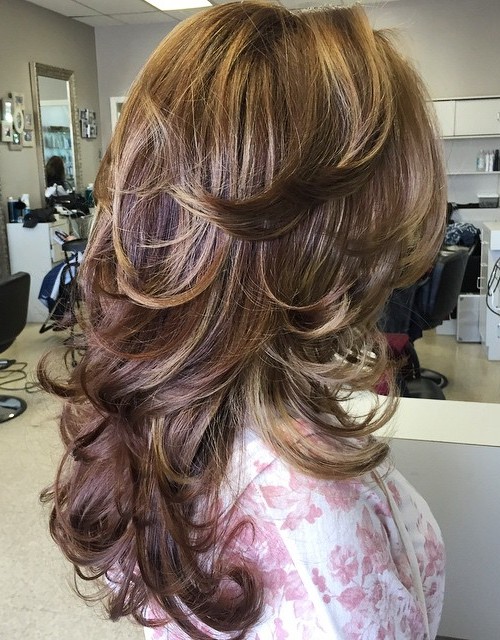 #10: Shag to the Extreme
Extreme layers suggest a bold personality with plenty of confidence. This long shag haircut features clearly defined layers with a lot of variation in the lengths. That creates a longer, softer, more modern version of Carol Brady's classic shag.