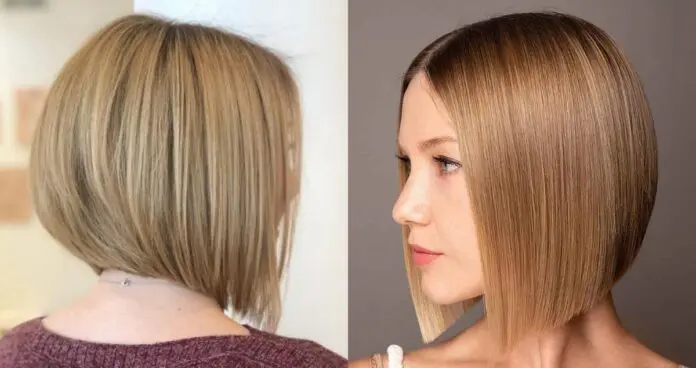 A-line bob haircut is, probably, the most popular cut nowadays, and it's not going to be out of fashion. More and more often women opt for its stacked version that may also be referred to as an inverted bob. It really flatters most face shapes and hair textures. A short A-line bob is a short, angled cut where the hair gets is shorter in the back and longer at the front. One thing's for sure – this timeless cut is never going to be out of fashion, and its variations are just getting better and better as years go by!
Modern takes on this bob were first seen on A-list fashion icons Katy Perry, Charlize Theron, Emma Roberts, and Tiffany Hines, and they've been recreated unstoppably by expert hairdressers worldwide! Pair these steeply layered ends with complementing highlights, texture, and bang. This neck-grazing bob has never been this diverse and full-bodied on any face shape.
Expert stylist Melanie Hildebrand from Ontario adds an edge to the cut by matching it with an undercut – a smart and stylish choice if you desire a practical and lighter cut! Because you'll have shorter lengths at the back, a short A-line bob is also a suitable option for those who want less weight from their dense strands.
The simplicity of A-line bob haircuts makes it easier to style and manage on a daily basis yet leaves you enough styling options that are far from boring! From sleek and straight to wavy and tousled styles – for sure, it will become your newest personal favorite!
Dip into this new and extra voguish category of the classic bob cut! Below are this year's most popular short A-line bob haircuts and hairstyles!
Layered A-Line Bob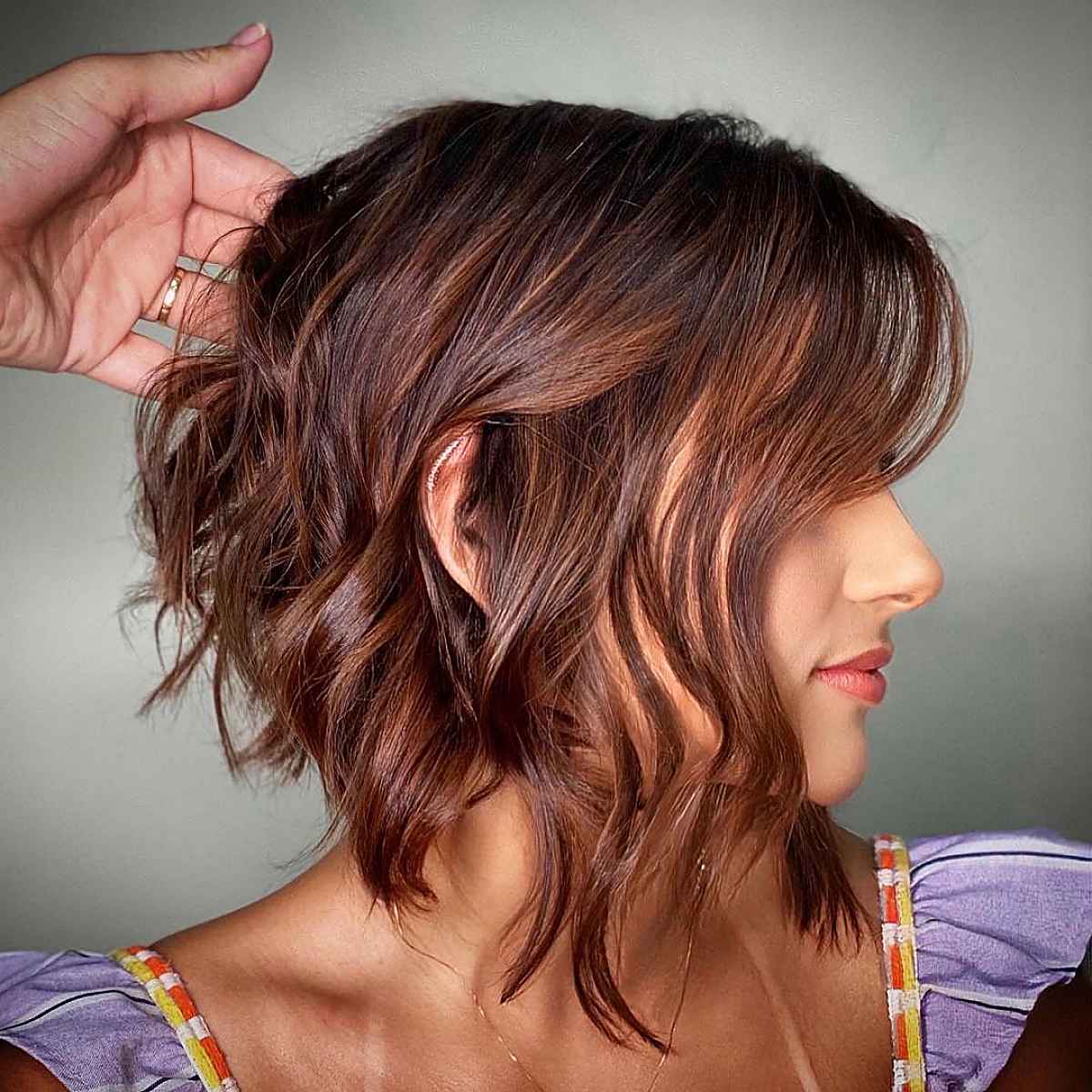 Instagram @
emerson_ferrazoficial
Characterized by a shorter backside, this gorgeous A-line short bob cut can be notorious for going frayed and messy in a bad way. So utilize those frayed strands with waves and layers. Embrace the rowdiness and wear it proud!
For Black Hair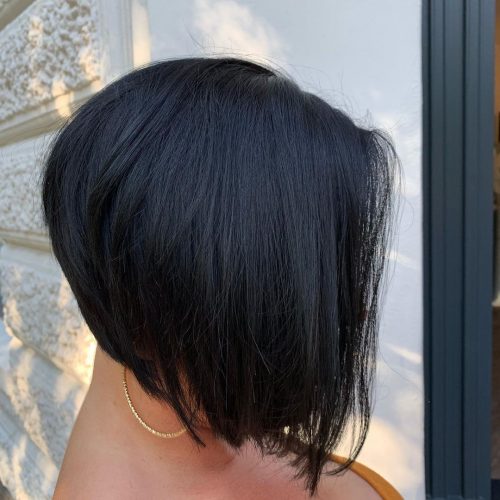 Instagram @maniachairstylz
Make yourself feel and look elegant with this classic neck-length A-line bob haircut. With added texture, this is the kind of short haircut perfect for black hair.
Short and Blunt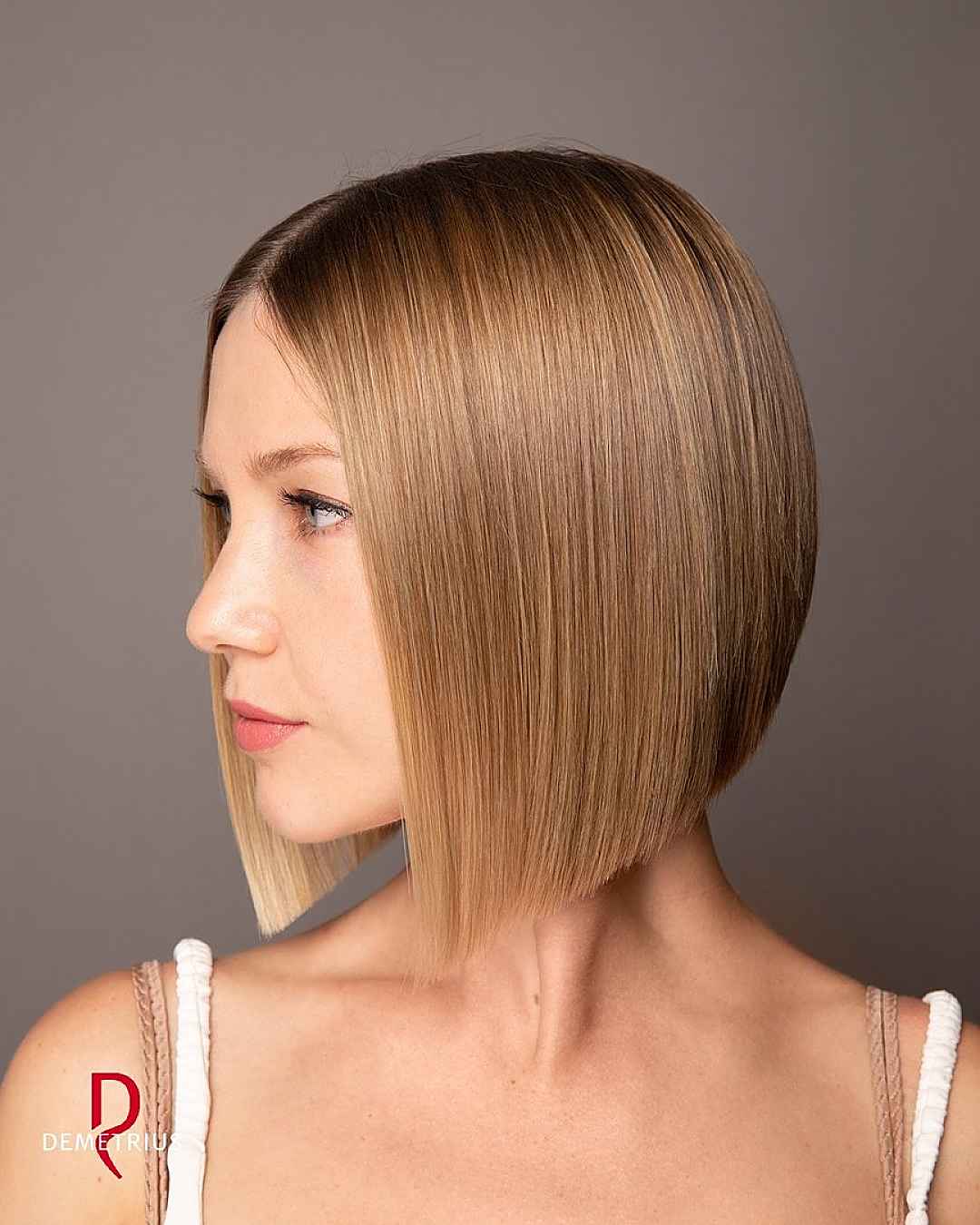 Instagram @demetriusschool_eng
Glossy hair on a chopped a-line bob is definitely the next big thing. A short and blunt hairstyle, if worn with the right amount of confidence, can make people admire you from head to toe.
A-Line Bob with Side Bangs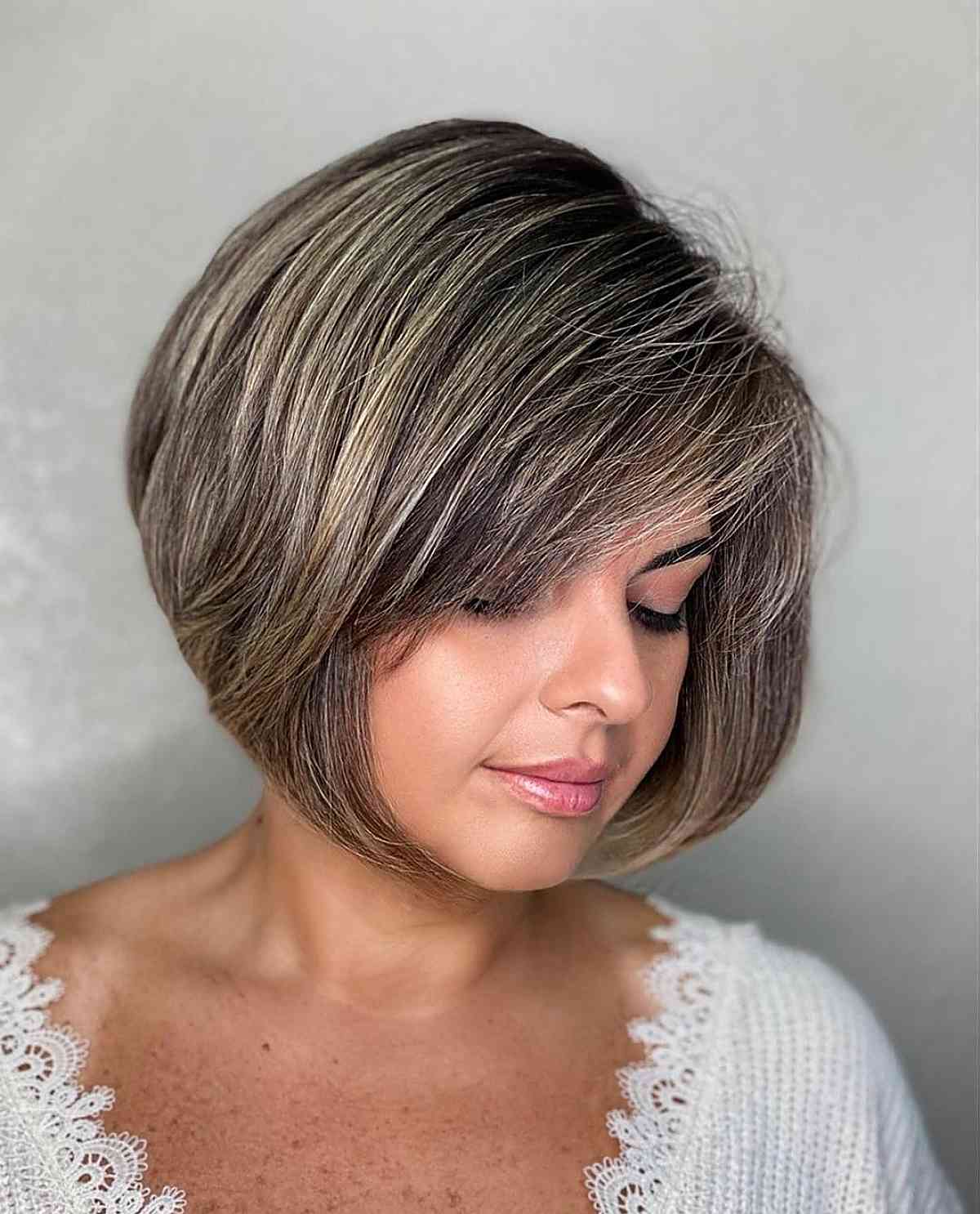 Instagram @hairbyrosiviot
This is a beautiful short A-line bob with side bangs. This is a low-maintenance haircut that never lets you down on any occasion you are.
Short and Straight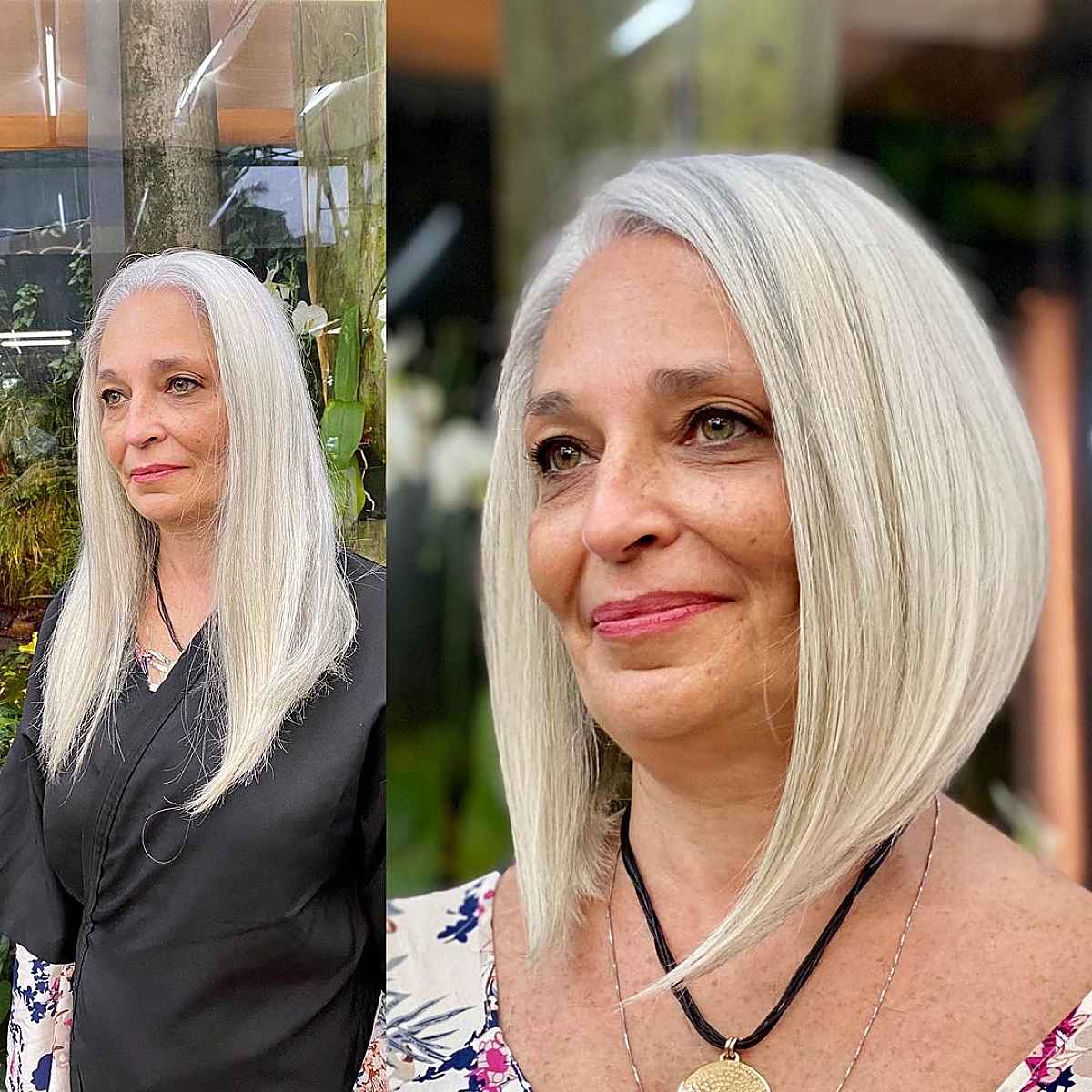 Instagram @alisonallvess
A short and straight a-line bob cut is a classic haircut. Ask your stylist for blonde highlights through a traditional foil work method for extra oomph!
Short and Choppy Bob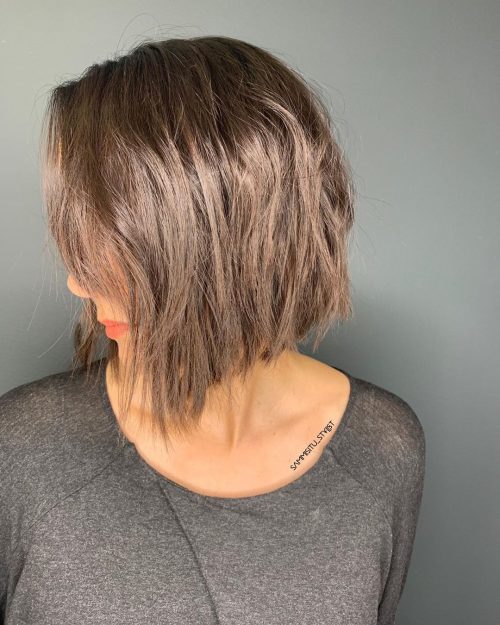 Instagram @sammisitu__stylist
This short and choppy hairstyle for a simple A-line bob is the best one for ladies who are bold and chic. The shiny brunette color complements the silent layers and soft natural waves on the hair like a dream.
Short A-Line Bob Back View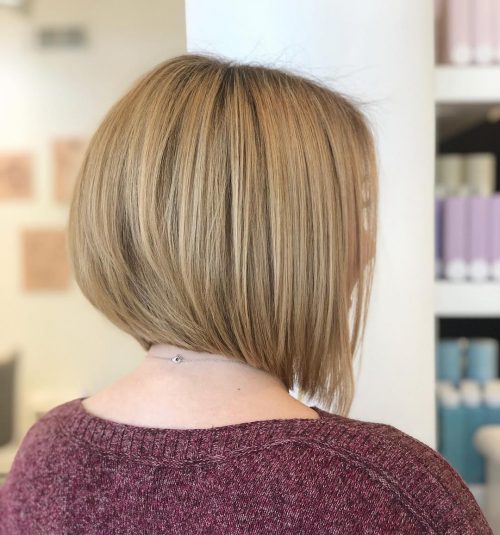 Instagram @naomis.beauty.page
This type of short a-line bob (back view) is the haircut that almost every women have fallen in love with. Short blonde hair has never been incredibly irresistible on this textured bob.
Short and Curly Bob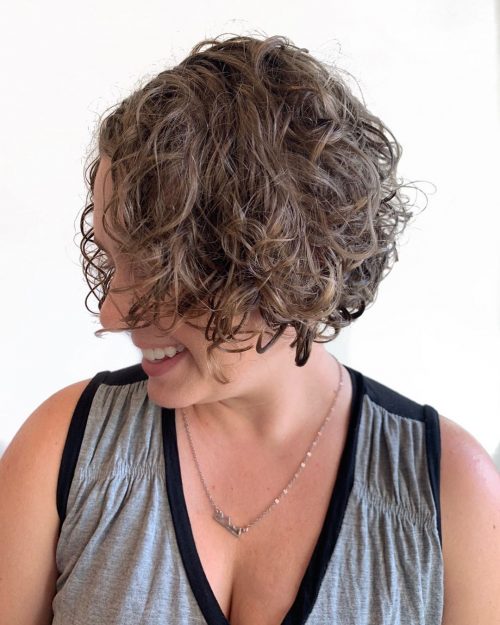 Instagram @shecreateshair
These short, tight natural curls look stunning on this A-line bob haircut. Give it a short and curly bob style for some fresh hair result.
Short Ombre A-line Bob with Bangs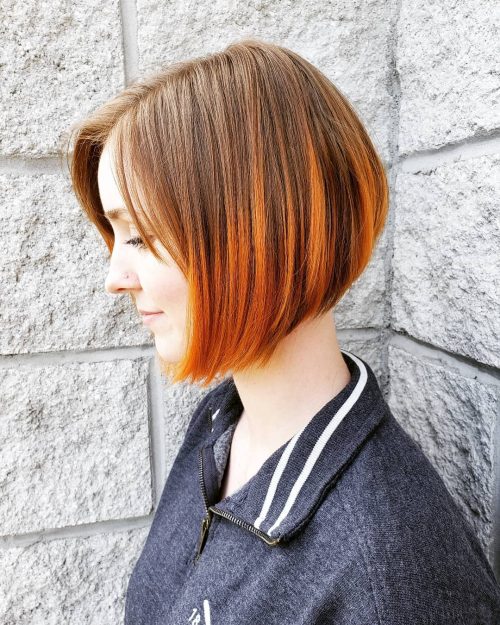 Instagram @emmagrace_hairstylist
An auburn ombre looks gorgeous on a short A-line bob cut. It's a geometric pattern, and color transitions are highlighted. The bangs add the delicateness to this striking look making everything come into place.
Very Short A-Line Bob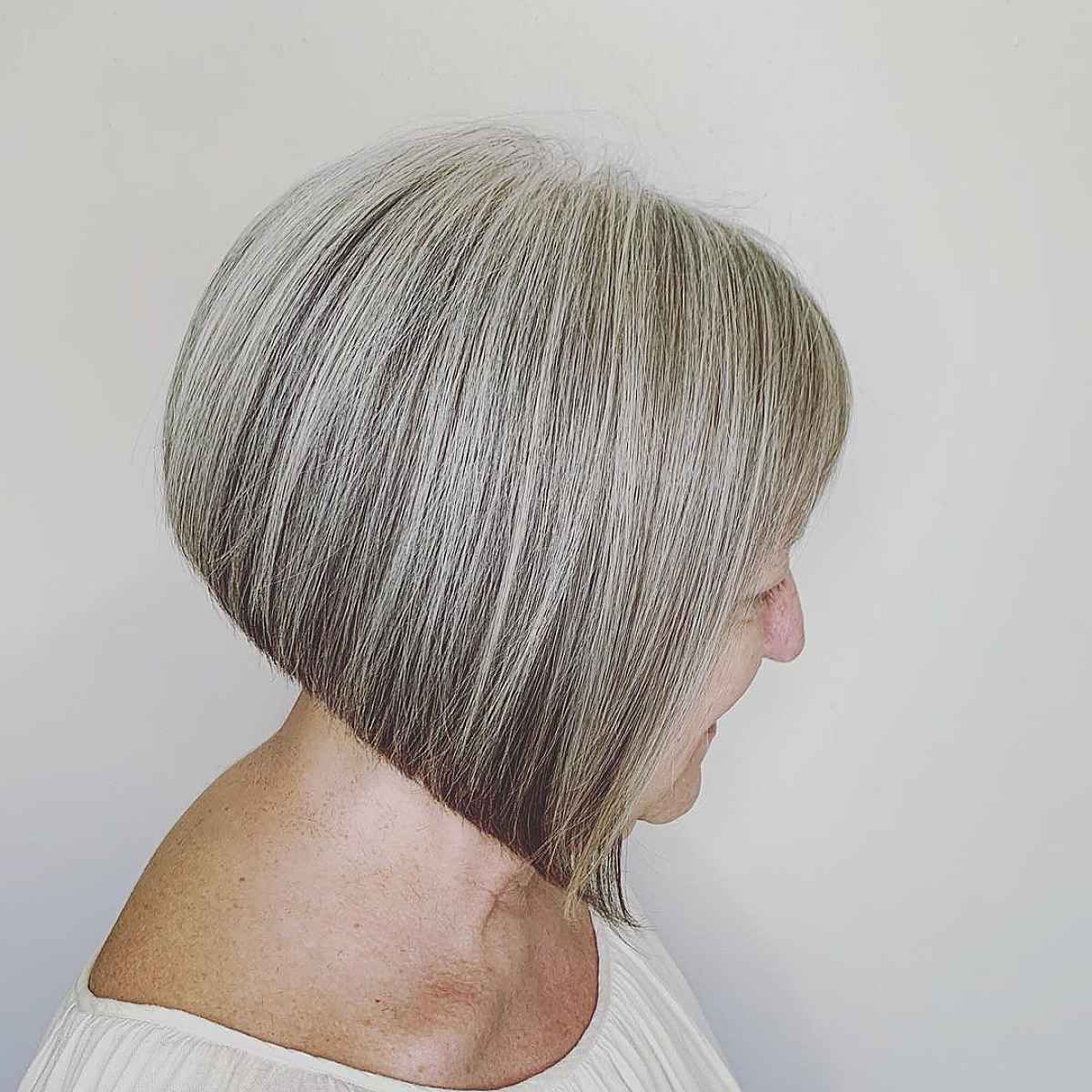 Instagram @hairbymichelle.marie
This stylish very short A-line bob hairstyle is shaped up thanks to multiple layers. Straight hair like this works for an a-line bob, keeping a very neat look.