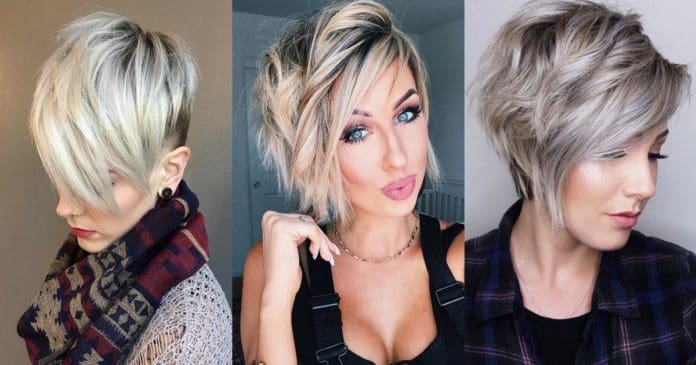 Short hair with bangs is a style that can be sported by practically any woman, disregarding her age, marital status, and occupation. Bangs work great for the most popular short haircuts – pixies, bobs, and numerous variations of these two.
There are many types of bangs that can complement short hair: blunt bangs, straight bangs, wavy bangs, thick or thin bangs, long bangs, short bangs, side bangs, and even braided bangs! So can you imagine how many cool haircuts with bangs there are?
And when opting for a short cut with bangs, your choice should be based not only on your taste, but also on the shape of your face. It's because each type of bangs will look different on women with different face shapes. And of course, your goal is to pick the bangs that will flatter you.
And here you can observe how you can wear the most popular types of bangs with short haircuts. Enviable hairstyles with bangs are waiting for you to try them out!
Short Hair With Long Bangs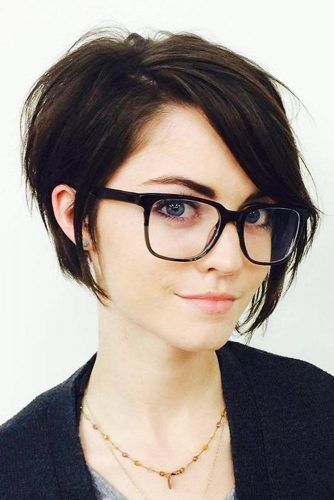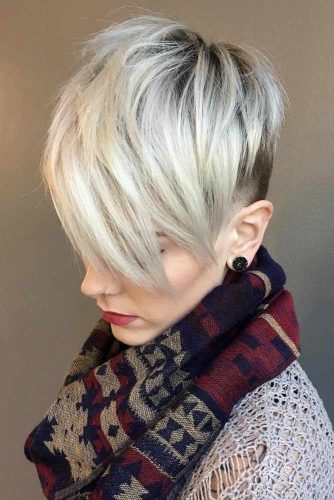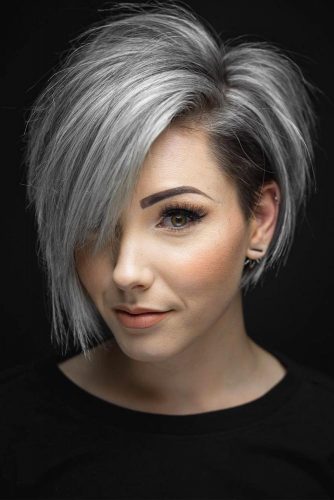 In case you want to change your mundane medium length locks, short hair with long bangs will be a great choice. The best thing about this hairstyle is that it works literally with any hair color or texture. This kind of pixie features short shaved hair at the nape and long layered bangs at the front. If you are not ready for super short hair, you may go layered back.
Short Hair With Side Swept Bangs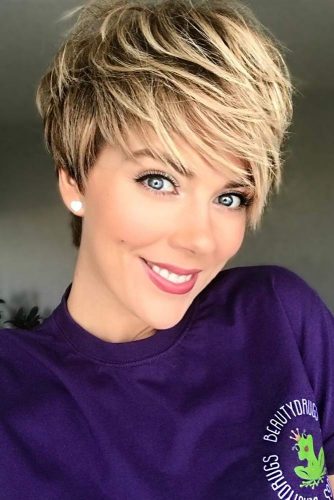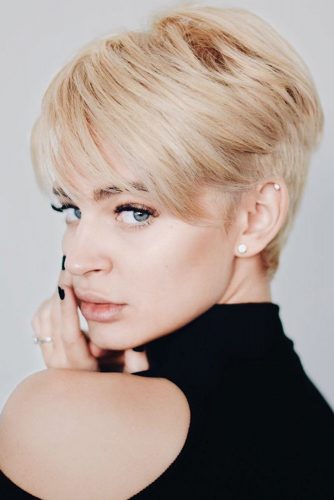 A pixie cut with side swept bangs will emphasize your smile and eyes. Have a look at short hair long side bangs if you are not totally ready for a super short cut. Side swept bangs that gradually flow into your hair are so beautiful with short hair. The back part is shorter and has less weight, while the front part still has some length.
Short Hair With Wispy Bangs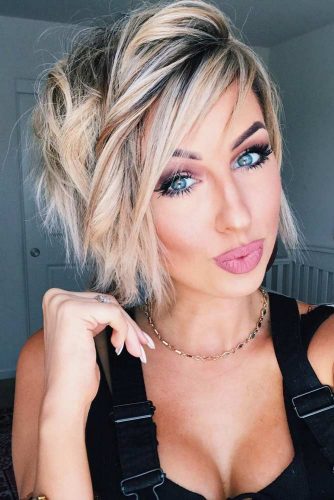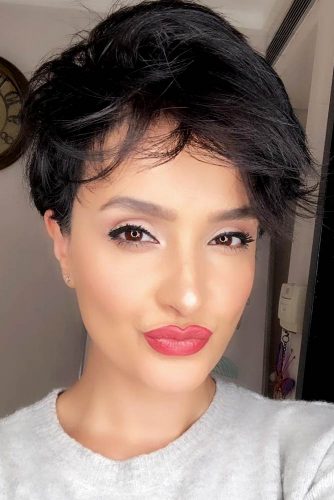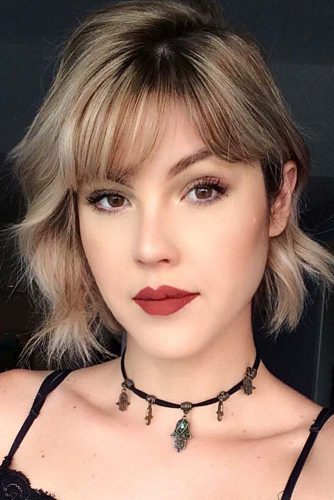 Ladies who love to rock their days with messy, carefree, and tousled looks can't do without wispy bangs. When giving you such a fringe, your hairstylist makes the bang portion a bit thinner at the edges. It creates an airy silhouette and gives you a perfectly flexible texture.
Short Hair With Blunt Bangs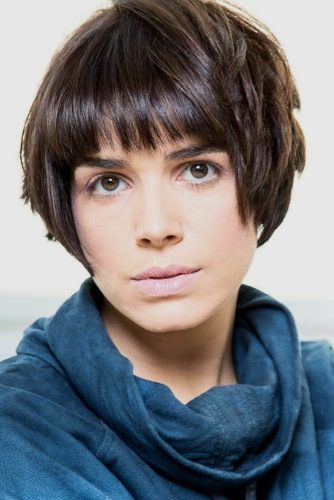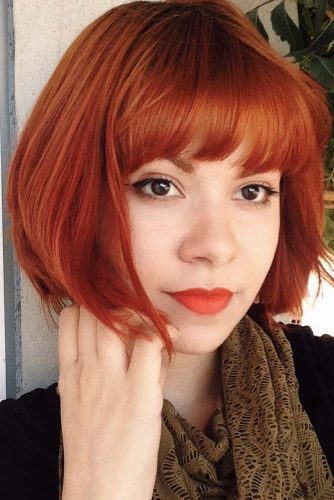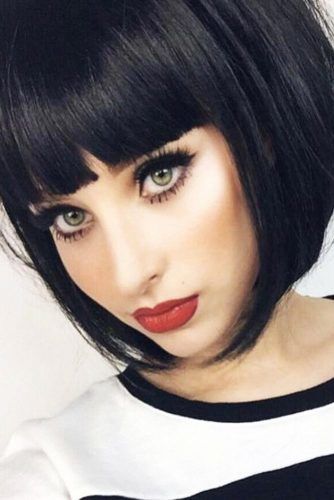 These short hairstyles with bangs for fine hair will be great for women with round faces. They have a certain angle which makes your face look slimmer and covers the cheeks. Blunt bangs draw attention to your eyes. This cut is classy and goes nicely with a natural hair color. But if you strive for something out of the box, go for a bold hair color to show off your personality.
Short Hair With Baby Bangs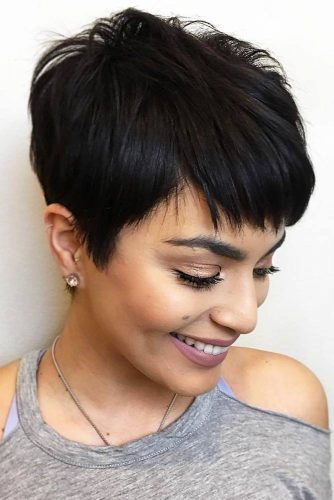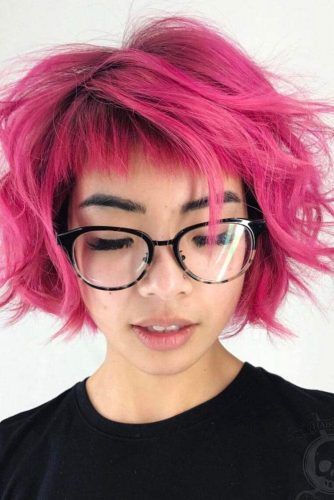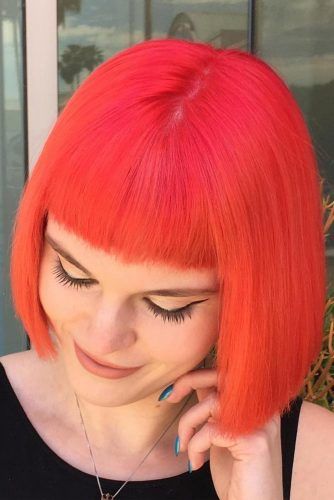 Baby bangs are the cute salvation for ladies with prominent foreheads. They come as a nice framing touch that doesn't overlap your brows while giving a perfectly balanced body to the style. Plus, it looks unbelievably stunning with short hair as they feature no rough contrasts.
Short Hairstyles With Thick Straight Bangs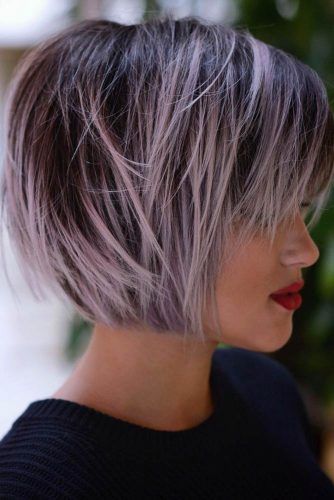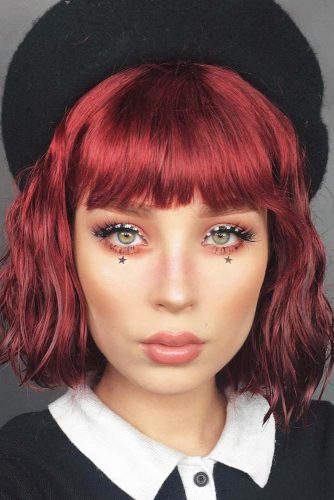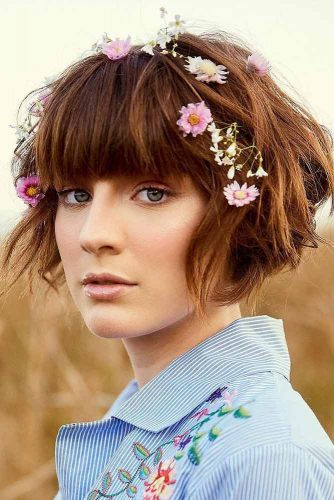 Short bobs with straight bangs are amazing short layered hairstyles for thick hair. This type of hair has loads of natural volume. It is also important for thick hair to style the ends inwards. In this way it looks super natural and elegant at the same time. However, be careful with this one in case you have a square face shape and sharp jaw line. It will accentuate sharp lines even more.
Hairstyles For Short Hair With Braided Bangs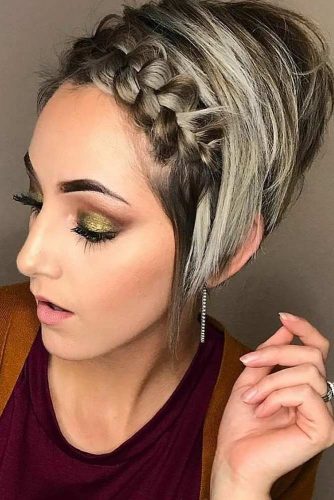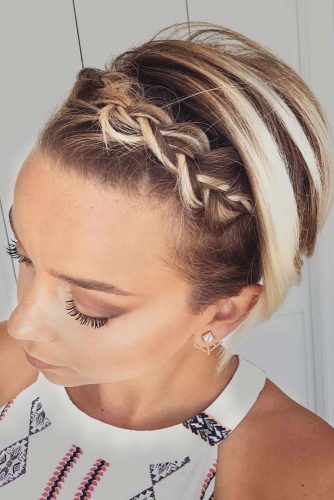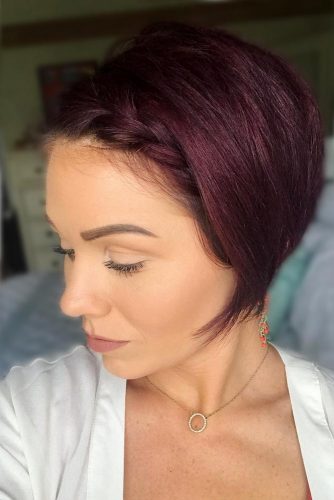 As for styling your short hair with side bangs, these braids would be the best option. Yes, we said braids. Having even very short hair doesn't restrain you from wearing braids. These ones are quick to pull off and will save you on those days when you want a comfy and stylish combo.