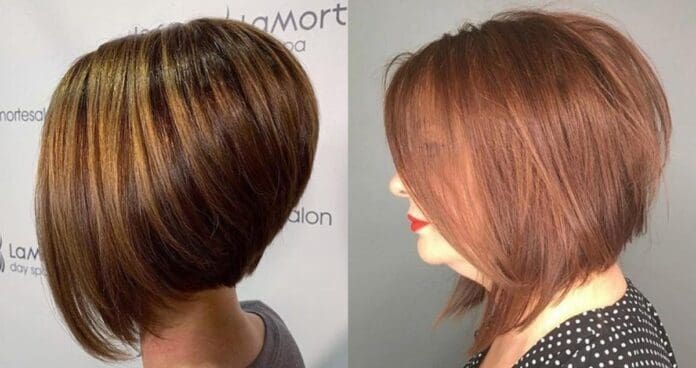 I'm not talking about men here! If you're confused about which bob to choose, consider the inverted bob. The WHAT bob, you ask? Allow me to explain. The inverted bob is one of the most sought-after haircuts of 2018. It's a face-framing bob that accentuates your facial features. You can style it according to your preference to suit your personality.
36 Beautiful Best Inverted Bob Haircuts
1. Dark To Light Blonde Inverted Bob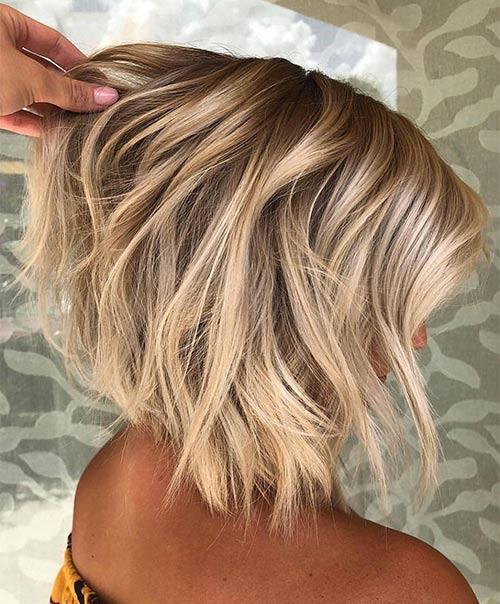 Blonde comes in many shades. You can get a brilliant champagne or a beachy sand blonde. Or, you could get all the shades of the same tone (warm or cool). If you have a cool undertone opt for a cool blonde blend, and if you have a warm undertone go for a warm blonde blend.
2. Brown Disconnected Inverted Bob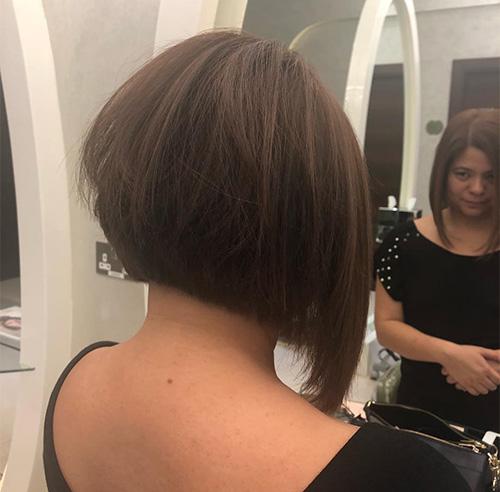 Instagram
See how this bob abruptly gets longer in the front instead of gradually? I love it! I also like that the top layer at the back looks lighter, and it gets darker as you reach the final layer. It adds oodles of dimension to the bob.
3. Mild Wavy Inverted Bob
Instagram
Have you ever had one of those days when you have tons of work, and you have a hot chocolate to take a breather? Everything just seems easier after that. Time seems to pass in slow motion. Take that stress-buster to your hair and add some waves to it to calm you down.
4. Brown Dimensional Bob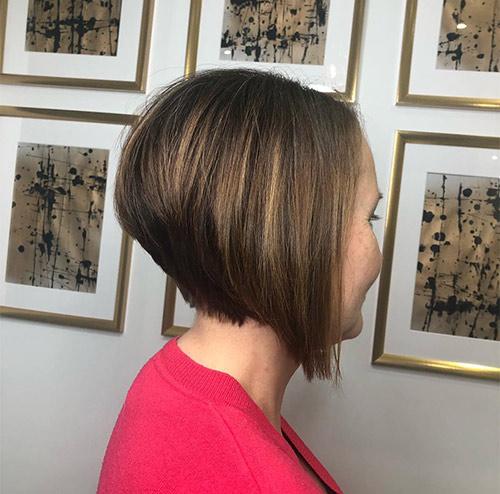 Instagram
This inverted bob starts off with a dark brown shade that gradually turns into light brown and blonde towards the front. Its woody brown dimension adds tons of elegance to this hair look.
5. Curly Ends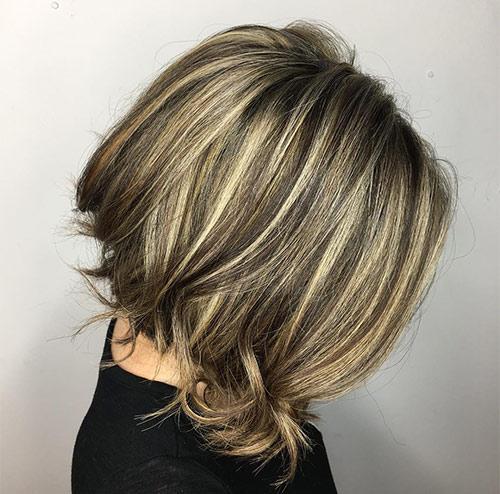 Instagram
Marble cake, anyone? Gorgeous shades of blonde and brown merge to bring us this delicious blended bob. The curly ends in the front are the highlight of this look.
6. Chocolate Bob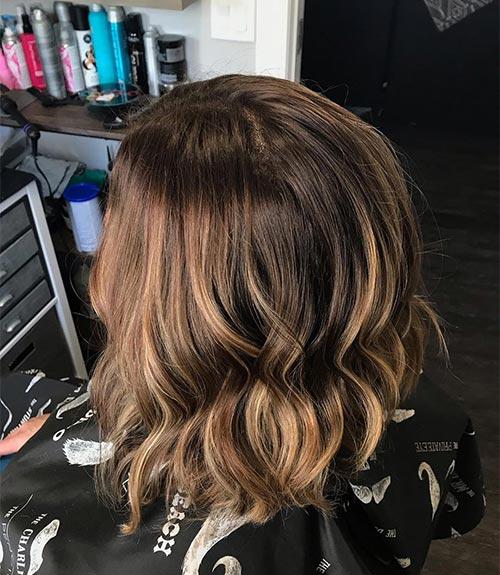 Instagram
Think of cutting through shiny chocolate glazed icing to find a rich chocolate cake within. You can try, but you can't stop smiling! That is what this inverted bob reminds me of.
7. Blonde Curved Bob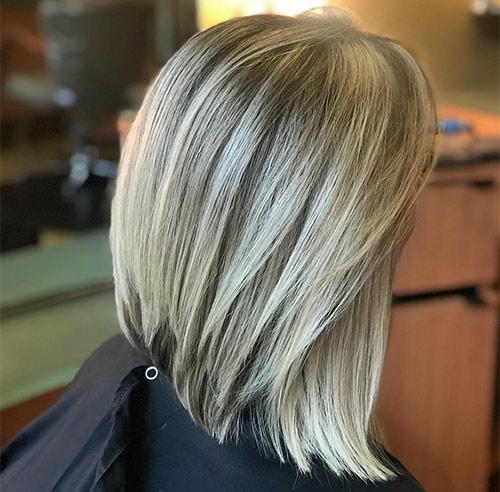 Instagram
Whenever I see fine sand at the beach, I always want to shape it into a castle. The blonde locks on this bob give me the same feeling. If I had this glossy hair, I would style it in a new way every day in lace braids, a faux Mohawk, and what not!
8. Contrast Layers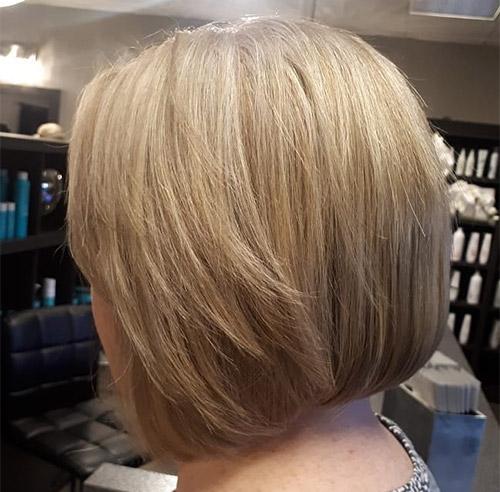 Instagram
Lighter blonde at the top that bleeds into darker shades of blonde – this blonde dimension is ah-may-zing! See how the light blonde locks soften the layers? This will create a stunning face-framing effect.
9. Short Layers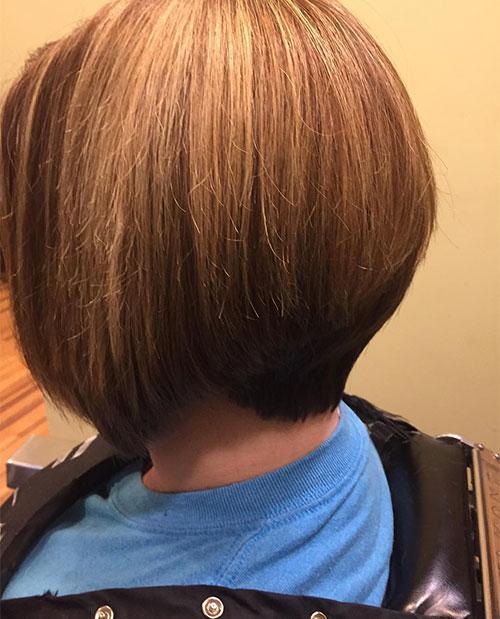 Instagram
Back in the early 19th century, it was a trend to flaunt a deep hairline curve at the back. This inverted bob has its own spin of this fashion statement, and it looks pretty cool. If you want to take it up a notch, try adding a fun pattern to the shaved hairline.
10. Black Edgy Bob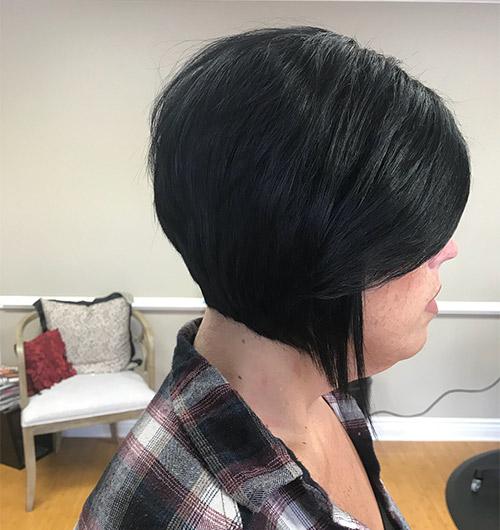 Instagram
The black bob is synonymous with edgy anime characters. This haircut makes it easy to see the stacked layers. I love that even though her hair is short, you can clearly see the angle at the bottom.