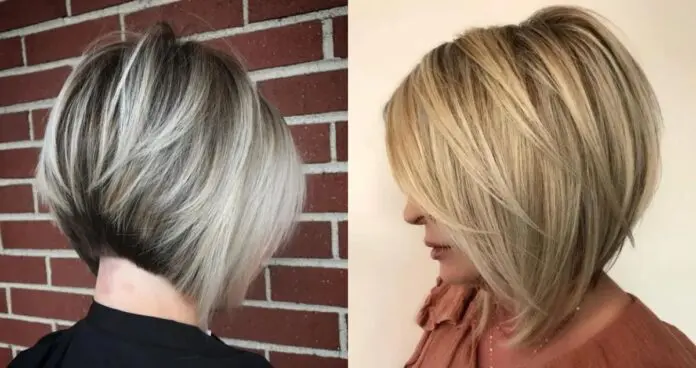 Bobs, bobs everywhere, but no one ever stops to wonder what the difference between all the various bob styles is! What is an inverted bob, anyway? What sets it apart from a classic A-line bob, for instance? The main difference lies in the actual technique used for achieving this style. If you're wondering how an inverted bob is cut, know that it's all about stacked layers at the back, and slightly curved lines extending towards the front. You can even let your frontal strands reach the shoulder length, for an ultra-dramatic statement. Here are some awesome ideas on inverted bobs, which will be inspiring if you're after a low-maintenance, yet modern haircut.
Popular Inverted Bob Haircuts
The curved horseshoe shape of the nape area makes this kind of bob stand out from its counterparts. Speaking of terms, an inverted bob and a graduated bob are the same things.
#1: Shaggy Inverted Bob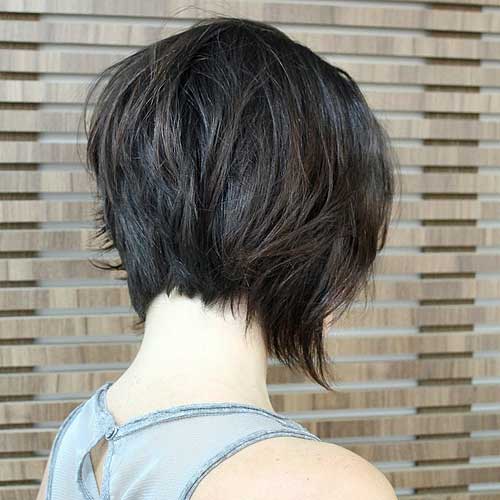 We were particularly keen on showing you this inverted bob from the back, because we love how simple it is to style. Go messy chic, add a pea-sized dose of texturizer or moose for a bit of a wet look and enjoy fun days out in the sun with it!
#2: Choppy Jagged Bob for Straight Hair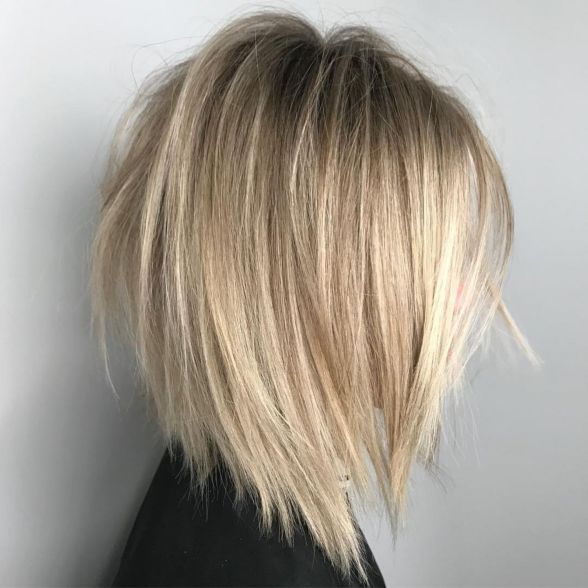 The swing bob is perfect for someone with naturally thick hair. The layers help tame the volume and emphasize the sleek appeal of your straight tresses. Dark roots and a teased crown put the look together with their depth and dimension.
#3: Steeply Angled Feathered Bob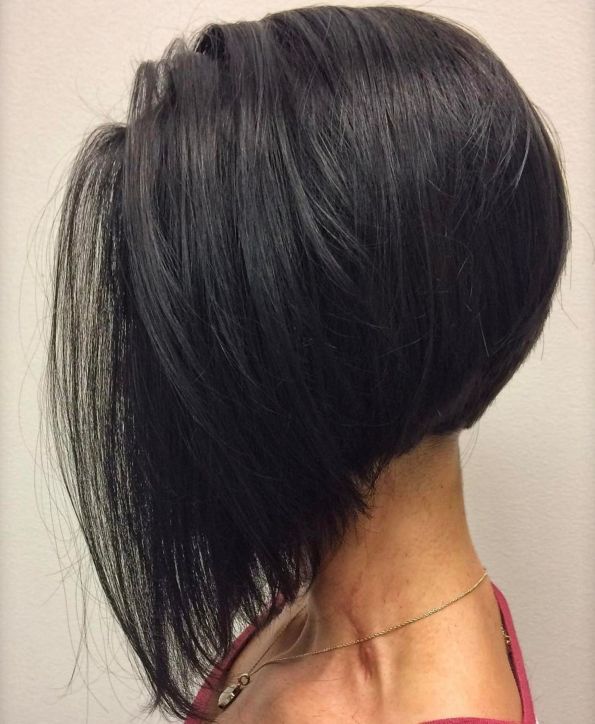 The steep angles of this long inverted bob are unmistakably dramatic. The elongated pieces graze the collarbone, while the rounded back is cropped straight across the nape in sharp contrast to the front. The side part allows the bangs to be combed over, adding even more edgy flair.
#4: Inverted Bob for Coarse Wavy Hair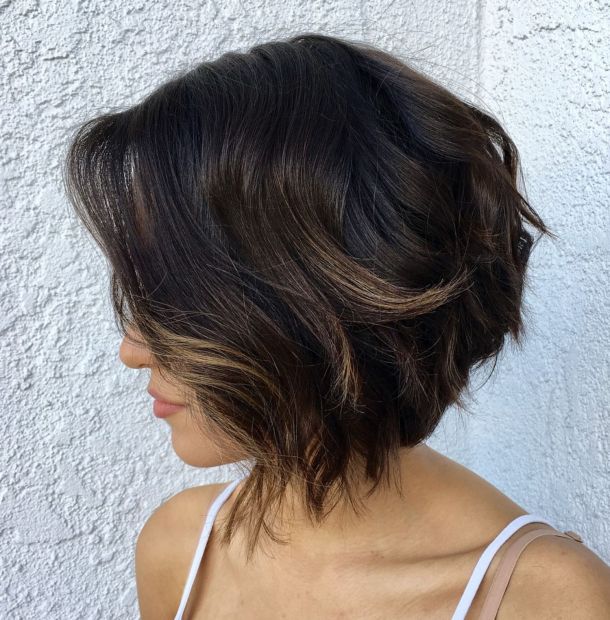 An inverted bob with layers works well on thick, coarse hair. The dimensional shaggy waves curl around the face in a flattering reverse pattern that draws attention to the cheekbones. Subtle copper highlights and combover bangs are additional touches that make this bob unique and stylish.
#5: Dark Brown Textured Bob with Root Lift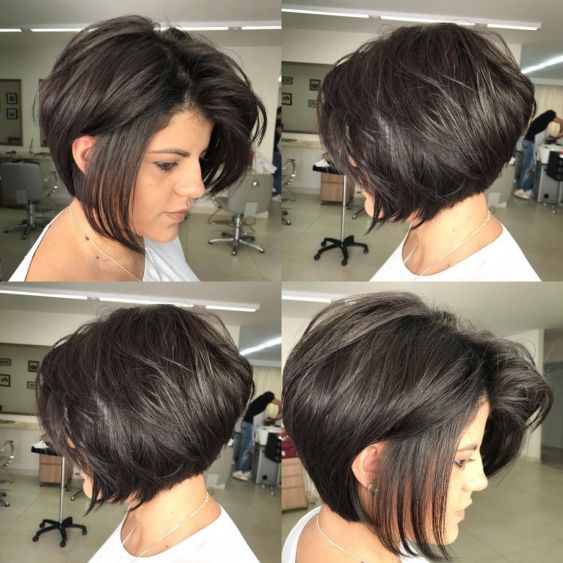 The inverted bob is a popular alternative to a one-length one because its angles give the cut movement. Plus, they are super cute. You don't need length to make a statement. You can rock your natural color and texture and still come out with an awe-worthy hairstyle.
#6: Wavy Shaggy Bronde Lob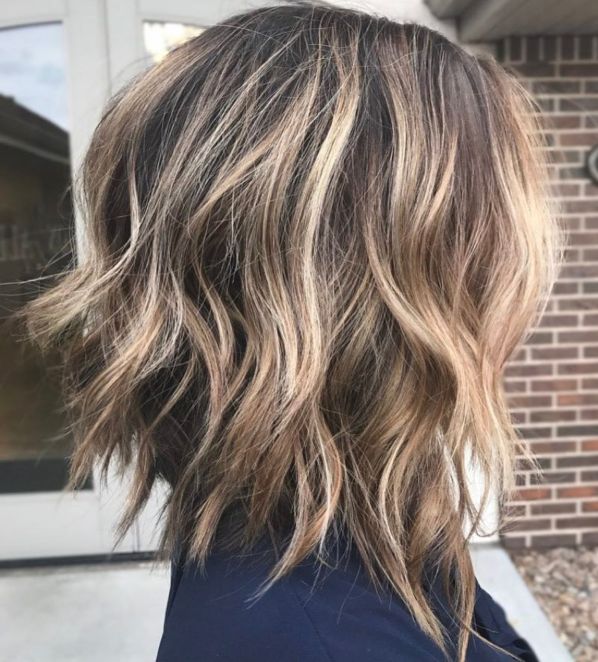 The shaggy lob with extra-long front pieces looks nice on active women who would prefer to avoid time-consuming blow drying and styling techniques. Beach blonde highlights over a dark brown base accentuate the twisty pattern of the choppy, textured waves. It's a cool medium inverted hairstyle ideal for women with thick, unruly hair.
#7: Inverted Curly Lob with Highlights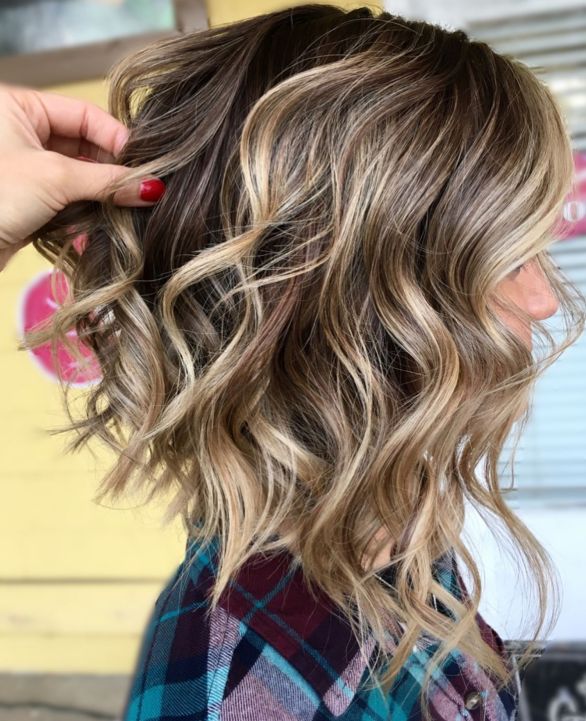 Naturally curly hair has the perfect texture for a layered inverted cut. Honey-blonde highlights swirl through each curl enhancing the healthy shine. This pretty inverted bob is a youthful and feminine hairstyle that can be parted on the side or in the middle, and the long front pieces provide an excellent way to grow out your shorter hairstyle without going through an awkward transition period.
#8: Inverted Bob with Rounded Back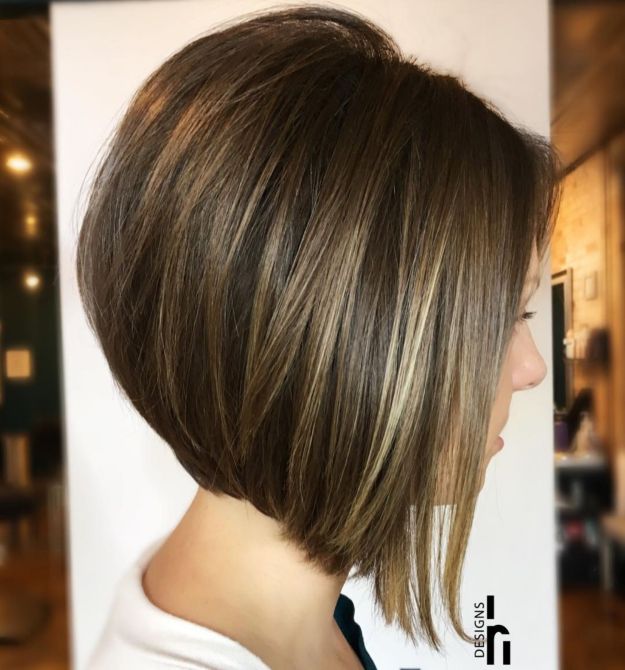 Smooth and sleek, shiny and angled, the graduated bob is a hairstyle to choose if you don't mind spending a little more time in the morning to get it right. The crown section is lightly teased to create some extra height, and the long front pieces dip down towards the collarbone framing your face nicely.
#9: Shaggy Inverted Bronde Bob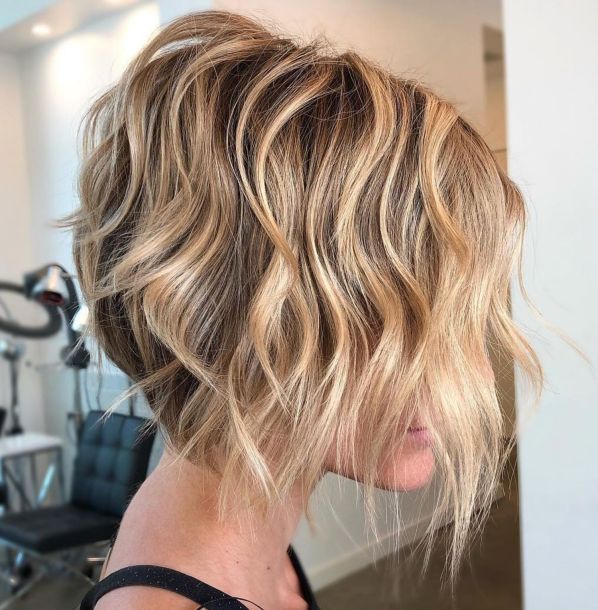 Call it a shag or call it a bob, but make sure to refer to it as a sexy sassy haircut with a scraggly urban edge. Modern and trendy, the wavy tresses feature some bright blonde highlights that give depth to the dark brown base color. The combover bangs are long enough to tuck behind one ear or leave in front of the eyes in a peek-a-boo fashion.
#10: Wispy Sliced Bob Long in Front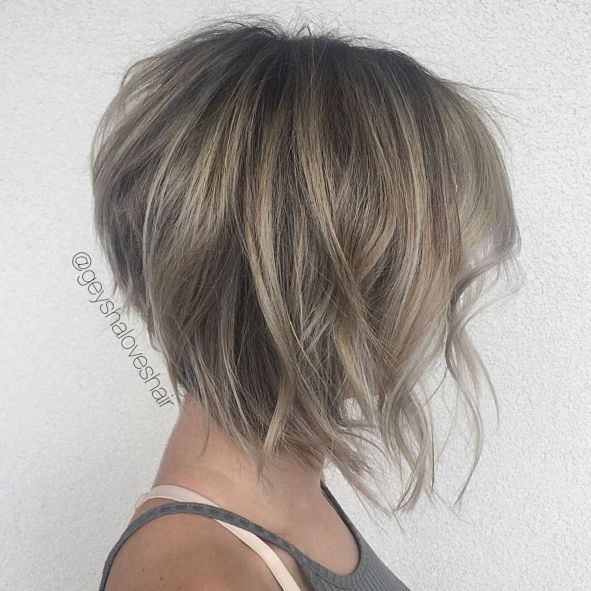 Try a subtle ash-blonde color to bring out the sultry feel of your inverted bob haircut. The back is poofy, tousled, and tapered in the nape area. The wispy, shaggy ends contribute to the effortless appeal of this chic bob.