21. Gorgeous Side-Parted Shaggy Bob. Messy bobs are the best hairstyles for women this year. They provide a flattering shape and sufficient length when it comes to ombre or balayage hair ideas.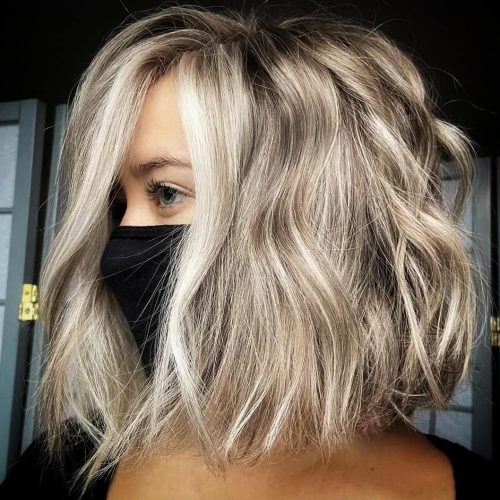 22. Long Bob with Choppy Ends. No matter which face shape you have, try a long bob with choppy ends and style it the way that suits you best. Caramel highlights and face-framing waves create a cute look, and you will certainly hear a lot of compliments.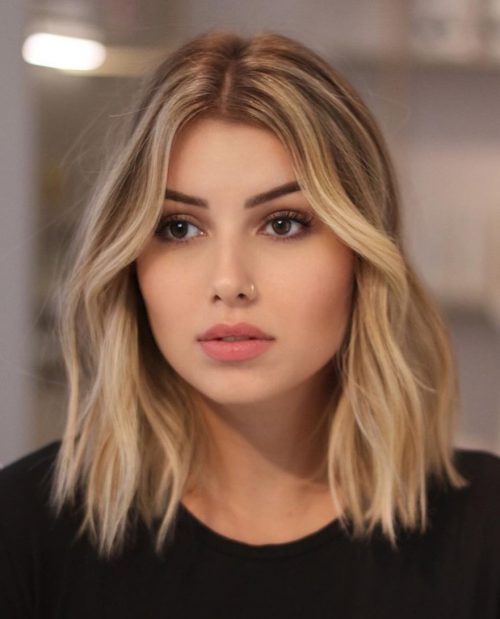 23. Straight Collarbone Bob. If you're tired of wearing extremely long hair, we recommend a straight collarbone bob. It's among trending hairstyles that can refresh your look and bring your hair back to life.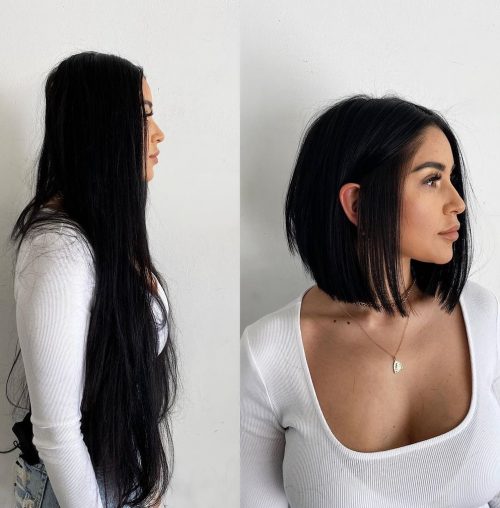 24. Shaggy Bob Haircut with Bangs. Cheeky bangs won't hurt, especially paired with a shaggy hairstyle for a balanced look. If your hair is on the thinner side, go for a deep feathery fringe and soft layers for your bob. To add even more to the bouncy volume, curl your locks using a curling iron, and don't separate the strands. Unless you really feel like doing so, then gently brush through using your fingers only.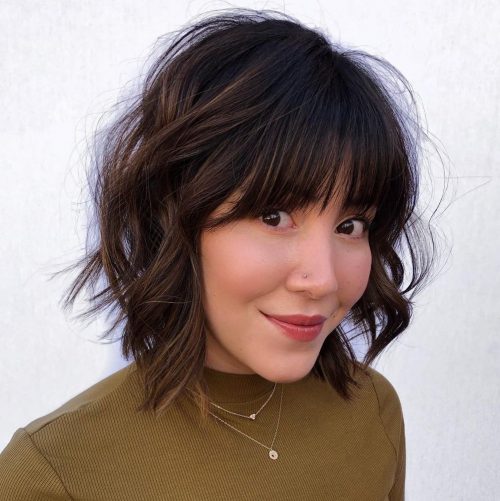 25. Teased Edgy Bob. As a modern woman, you don't have to focus on neutral colors and straight lines! A bob with root lift and shaggy layers should complement you really well, and it'll be a perfect addition to your suit or romantic dress.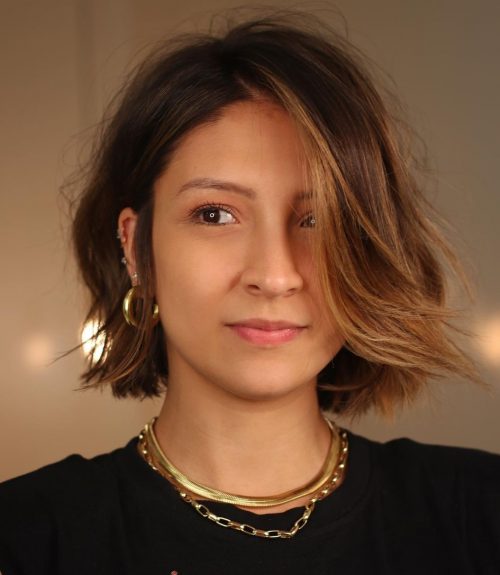 26. Bed-Head Blunt Bob. If you've got no time for prim-and-proper hair but want it to be on fleek at all times, you should go for this low-maintenance female haircut. The choppy, straight-out-of-bed hair cut with blunt ends is all shades of glitz and glamor.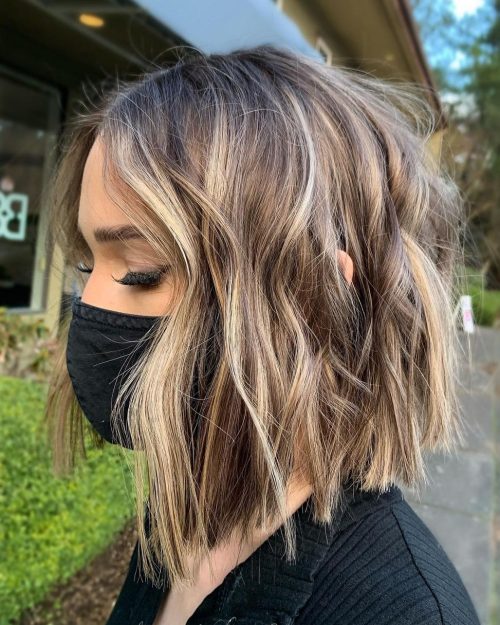 27. Tousled Multi-Colored Hair. Messy hair cut styles for women are everywhere nowadays and everyone is tempted to give them a try. The medley of tousled layers and various shades of brown, red, and blonde create amazing dimension and movement to complete this gorgeous hair cut.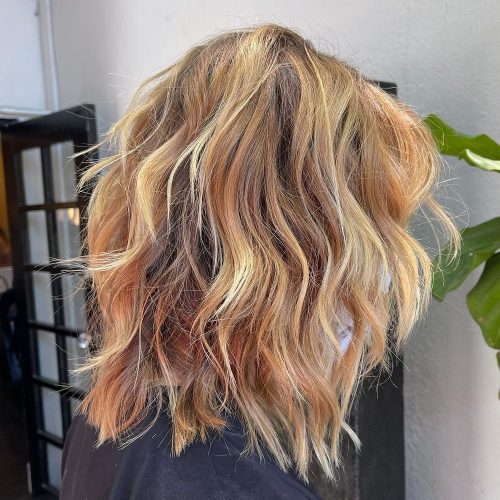 28. Long See-Through Bangs. This straight hair with long wispy bangs that go past the eyes is definitely eye-catching. The 2021 hair trends offer different types of bangs but these are a safe pick as they are always current.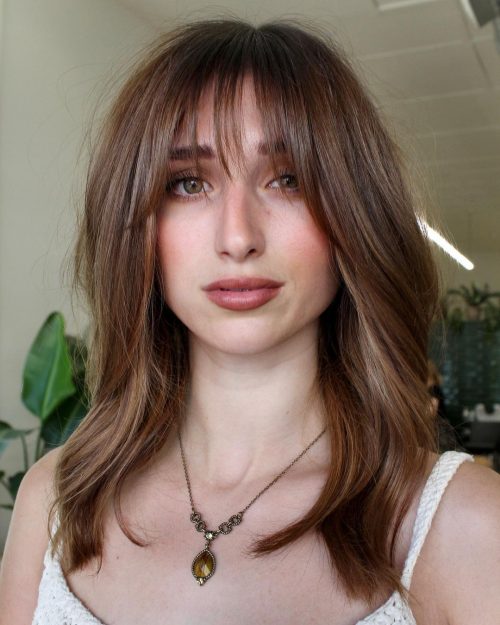 29. The Classic Blonde Haircut. When looking for 2021's haircuts females usually expect to see something provocative, but very often a simple longer haircut with a traditional feminine side parting is the best idea. Don't forget about shadow roots.