31. Warm Blonde Tones for Bob Haircut. Highlights are always an option when you want to look cool, glossy, and sexy. Waves will add dimension and texture to your fine hair, so you should give this medium bob hairstyle a try.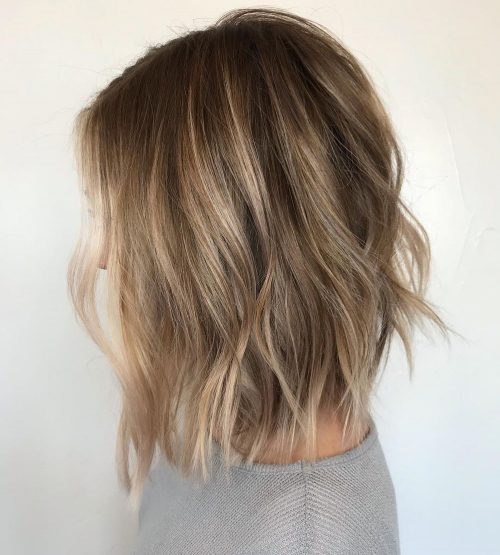 32. Wavy Asymmetrical Bob. What's not to love when your locks are full of air and volume? The soft waves, difference of lengths, highlights, and side parting take care of everything.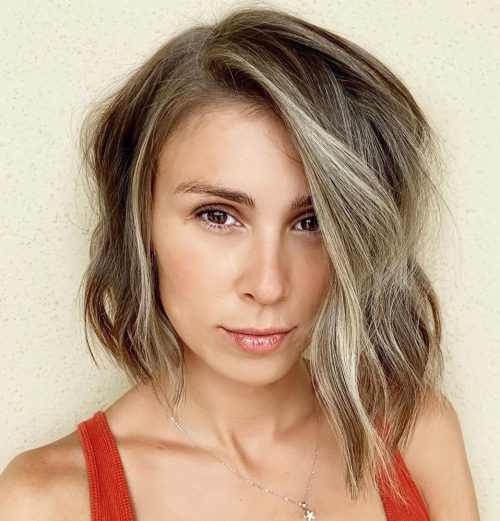 33. Blonde Wavy Bob. A beautiful combination of dreamy and practical. Longer bob haircuts for wavy hair allow you to enjoy the airy layered style with a mystery a side parting brings without compromising the comfort of putting your hair away in an updo.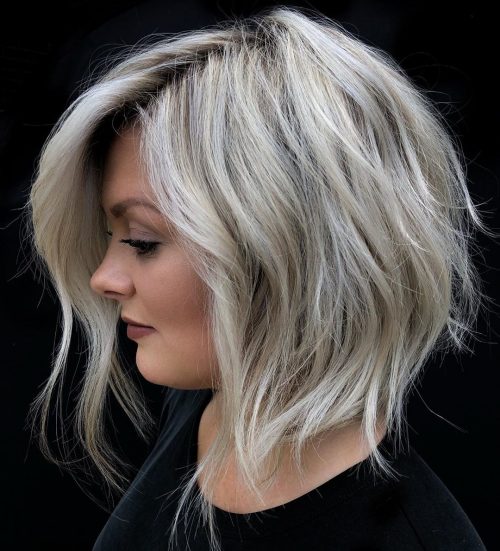 34. Wavy Pixie Bob for Red Hair. A style to match fun, creative personalities. Keep it asymmetrical with edgy undercuts and leave the crown and front section longer for some gorgeous chunky waves.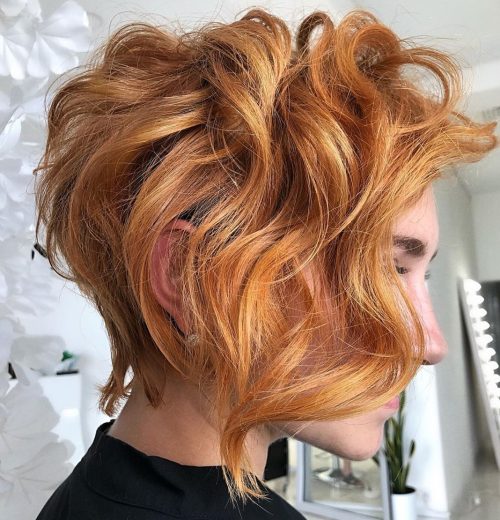 35. Wavy Inverted Bob with Caramel Highlights. Highlight your face naturally with elongated strands in the front and lift the rest of the hair with shorter wavy layers. It helps to have thicker hair and maintain the effortless voluminous feel.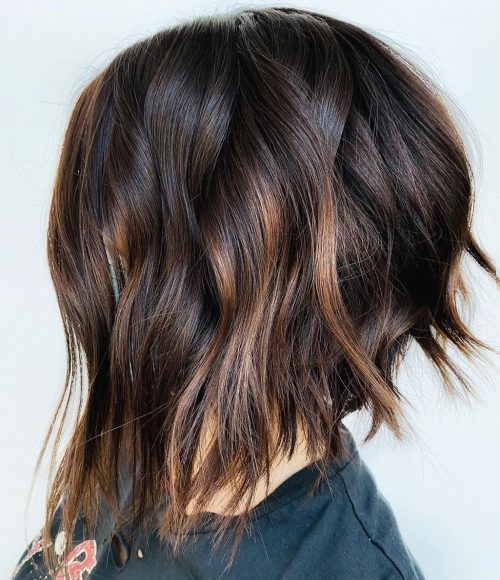 36. Medium Brown Bob. Feminine, natural, and classy; this long messy bob is a great solution for a carefree girl. A warm brown shade is gorgeous in the sunlight.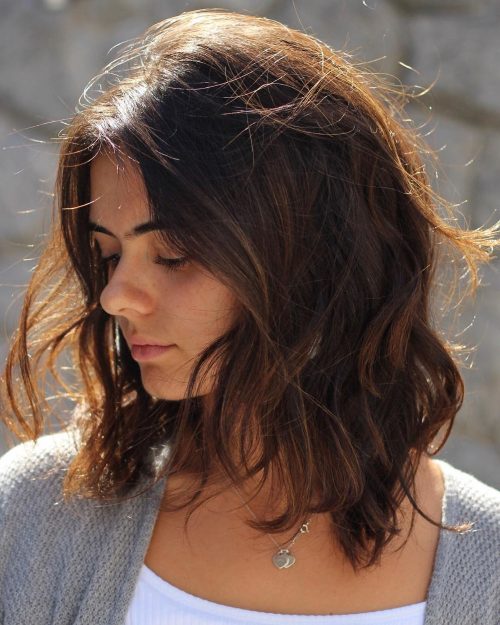 37. Chin Length Wavy Bob with Baby Bangs. Mathilda from "Leon" has undoubtedly inspired many modern bob cuts with choppy bangs. These surely work amazing for thin locks, making them appear extra soft and alluring. The chopped fringe has a personality of its own, so keep that in mind, when considering whether you want it or not.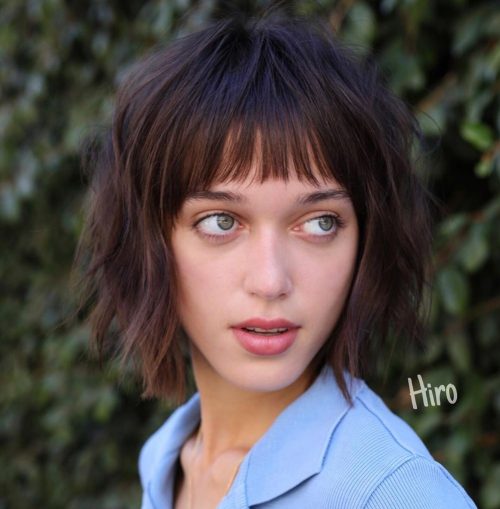 38. Medium Wavy Bob. The length of the lob is so versatile, you can pretty much style it however you like and it will still look good. If you have highlights in your hair, some chunky curls are totally going to bring out the dimension of the color.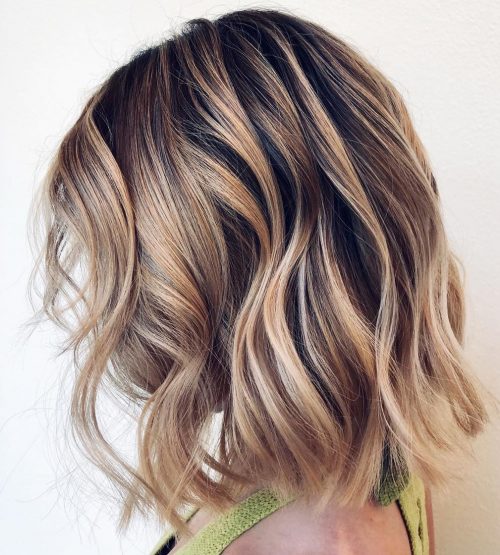 39. Short Wavy Bob for Black Women. Not yet a pixie, but a rather short bob, it lets your features stand out and softens the angles of your face, making it perfect for the girls with diamond- and square-shaped faces.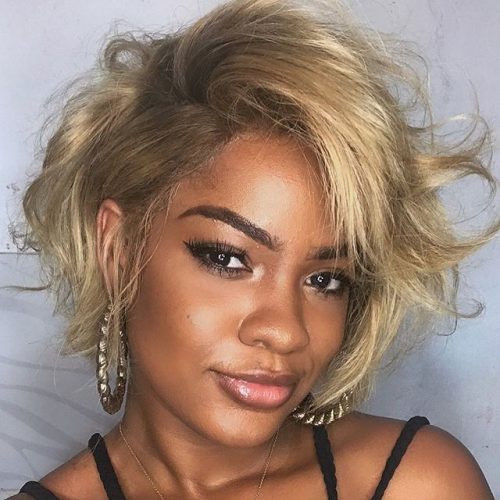 40. Shattered Wavy Bob with Bangs. It's messy, slightly layered, and incredibly sexy. Simple is always the answer when you need something versatile to fit any occasion, and a chin-length bob with cute bangs totally delivers it.