What Is A Dirty Blonde Hair Color?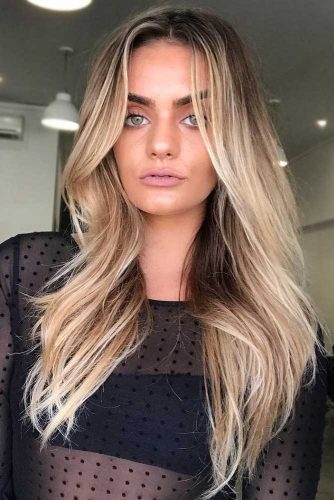 In case you were wondering what is a dirty blonde color, here are some examples of some of the prettiest shades to give you inspiration.
This shade of dirty blonde is perfect if you want a natural blonde hair look with a bit of a deep undertone. The dark brown base and soft blonde hues that blend into darker platinum that is just stunning. And it looks especially pretty on long wavy hair.
To style, blow dry your hair with a round brush and flip out the ends as you dry for sexy beachy waves. Flip your head upside down at first to add more body if you want maximum fullness. If you need more waves, use a large barrelled curling wand to make loose and carefree waves that will make you have that sexy, windblown look.
Source: chelseahaircutters via Instagram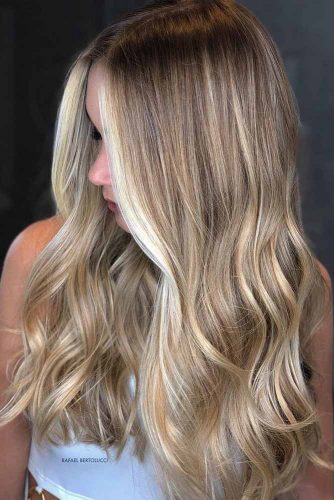 If you want to go for a look that embodies various shades of blonde, this pretty blend of blonde balayage hues is absolutely breathtaking. From honey blonde to champagne blonde to platinum blonde tones, this look has it all. Ask for lightest blonde highlights in the front and randomly throughout to nicely frame your face and make your hair glisten like gold in the summer sun.
If you have naturally wavy tresses, you can simply spritz your locks with sea salt spray and let your hair dry naturally. However, if you have straight tresses, you can blow dry your hair and then make loose romantic waves with a large curling iron. Either way, you'll be hot to trot with these gorgeous shades of light blonde hair.
Source: rafaelbertolucci1 via Instagram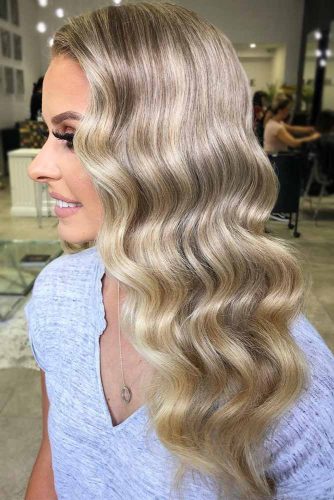 This look is one of our favorite dirty blonde hair ideas. The deep contrast between the warm and cool shades of light blonde is just breathtaking. With deep dark blonde undertones, and a light ash blonde and buttery blonde blend, this balayage combo of pretty blonde shades is out of this world.
And what's best is it will work on any hair texture as it adds a ton of dimension and depth to your tresses. It compliments both straight and wavy or curly tresses as well. You will feel like a sexy blonde bombshell with this chic combo of blonde hues.
Source: natalieannehair via Instagram
Dirty Blonde Hair Color Ideas – Which Suits Your Skin Tone?
Looking for blonde hair color ideas which suits to all skin tones? Well, you have come to the right place! We can help you find the perfect shade of blonde to match your complexion.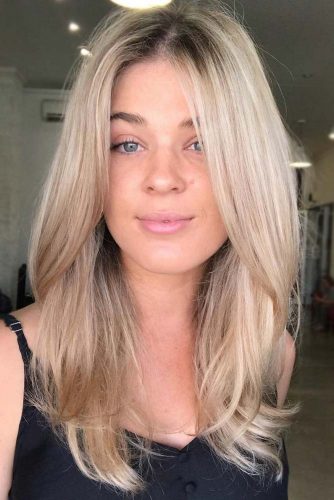 Blonde hair colors are something that will never go out of style, and you can't go wrong with this pretty butterscotch blonde. This golden blonde hair color is perfect if you want a natural look. The fade from dark roots to a golden ombre is just subtle and blends so perfectly that no one will guess it's not your natural shade.
Ask for darker blonde roots and a soft fade to a gorgeous shade of butterscotch. This works best on those with a soft, peachy complexion and light eyes, but will still compliment any skin tone nicely. If you want a look that works for all seasons, this shade is just what you need.
Source: chelseahaircutters via Instagram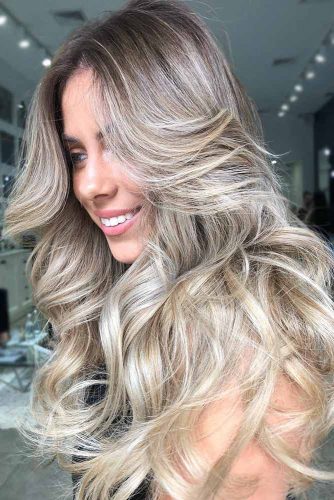 Bronde is quickly becoming one of the most popular blonde hair colors. And you can easily see why it is taking the world by storm. This cross between a soft brown and light blonde shade if the perfect combination for those who can't decide if they want to go blonde or brunette. Why not have the best of both worlds with bronde hair?
This shade works best for those with warmer skin tones and dark eyes. However, if you have the right attitude, you can totally rock this sexy shade of bronde!
Source: natalieannehair via Instagram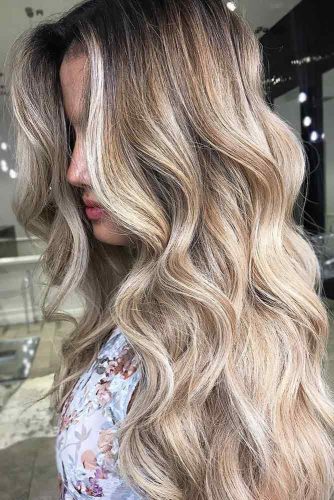 One of our favorite blonde hair shades is this soft buttery blonde. A pretty combo of light ash blonde, honey blonde and platinum blonde, butter blonde is the perfect shade if you are looking for something very feminine and chic. Imagine a buttery blend of blonde hues on cascading curls for a truly romantic flair that will drive men wild.
Ask your stylist which blend of buttery blonde will work best for your complexion. You don't want look washed out. You might want to opt for a darker base with a few subtle butter blonde hues or you might want to go for all over buttery blonde balayage tones.
Source: natalieannehair via Instagram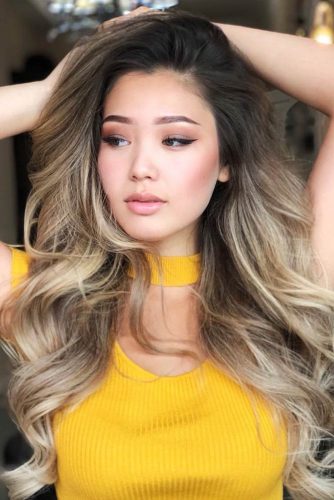 If you want a look that will make you feel like a modern blonde goddess, this stripy sheer gold is calling your name. The dark undertone with soft blonde hues and baby blonde ends is just subtle enough so people make think it's your real hair color.
Tousled, choppy waves like the ones shown here are a great way to showcase this golden blonde blend. Get ready to prove that blondes really have more fun with this look of pure spun gold!
Source: mr_colorist_2017 via Instagram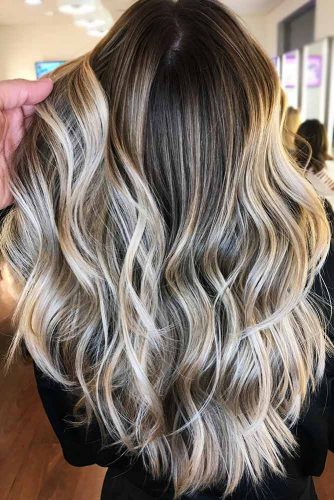 Got naturally wavy blonde tresses? What's more perfect than a blend of warm and cool blonde tones that melt like butter? A slightly darker blonde base with varying shades of platinum blonde makes for a stunning combo of buttery blonde shades.
Ready to rock those sexy beach waves? Wash or wet your hair and apply a generous amount of sea salt spray, tousle your tresses and go! You'll look like you just stepped off the beach with these sassy beach waves!
Source: romeufelipe via Instagram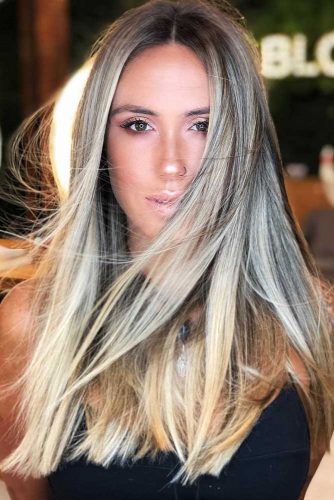 If a slightly darker blonde is more your speed, this tawny gold shade is all the rage right now. The fade of golden blonde hues is so soft and subtle that no one will even notice that it' not your natural shade. Start off with a dark ash blonde base and fade to a soft shade of golden blonde at the tips and men will stop and stare when you walk by. Add in some sexy messy waves, and you'll be the envy of all your friends!
Source: romeufelipe via Instagram
Reasons To Keep A Dark Blonde Hair Color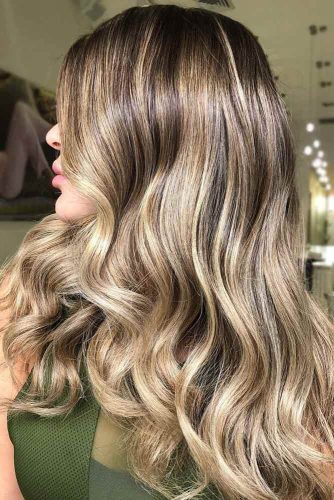 Why stick with dark blonde hair color? Just ask any of the hot blondes who are sprouting this sexy shade! Dirty blonde used to be considered dull and shabby, but now it's one of the most trending shades of blonde. Still, not sure, read on to find out why dirty blonde is where it's at!
Dark blonde hair vs light brown hair has a ton of dimension with its subtle shades. If you are looking to add depth to your hair, dark blonde is definitely the way to go!
Dark blonde is less maintenance than platinum or very light blonde shades. You won't need as many touch-ups, which is always a bonus.
Dirty blonde hair is perfect if you want a look that's natural, sexy and sophisticated.
Dark blonde hair flatters every eye color and skin tone. Pale shades of blonde can leave you looking pale or washed out.
Dark blonde hair is healthier than you will not have to keep bleaching your hair to keep it a pale shade such as platinum.
Source: natalieannehair via Instagram