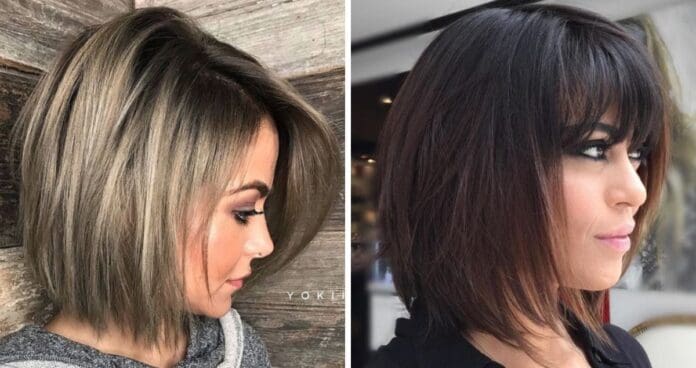 If your hair is thick, that's really big luck, but you should know how to cope with your luxurious mane. Thick hair is always characterized by restive nature.
Haircuts for Thick Hair
One drawback of thick locks is their monolithic character. We mean, with the wrong haircut your hairstyle for thick hair is going to look artificial and motionless. That's why haircuts which reveal the ends and endow them with the feel of movement are extremely flattering for thick tresses. One-length haircuts should be avoided, while graded and progressive cuts with a shorter length around the crown and longer locks at the nape are going to make your medium and long thick hair more dynamic.
How to Style Medium Thick Hair in 2021?
When styling mid-length thick locks, pay particular attention to the volume you are blessed with by nature. Be meticulous about the ends. You need them smooth, because the tips of thick locks often look dry and stick out unappealingly. Most smoothing balms for hair cope with this task. You can use whatever styling tools you desire, depending on what particular texture you want to achieve this time. One nuance to remember in this relation is usage of strong hold hair styling products, because with a weaker degree of fixation your hairstyle won't be as durable as you want it to be.
Coloristic Solutions
The main goal you should pursue when dyeing your thick hair is the feel of movement. Balayage and ombre techniques help to achieve the desired effect. Smooth transitions of similar hues add dimension, motion and lightness to your thick locks.
Sensational Medium Haircuts
Traditional bobs, pixies and shag haircuts are great for thick hair, whether it's straight or curly. Here are the most gorgeous haircuts for thick hair of medium length. These ideas showcase glamorous shapes, geometric lines, versatile textures, and a rainbow of sophisticated colors suitable for thick hair.
#1: Rounded Collarbone Bob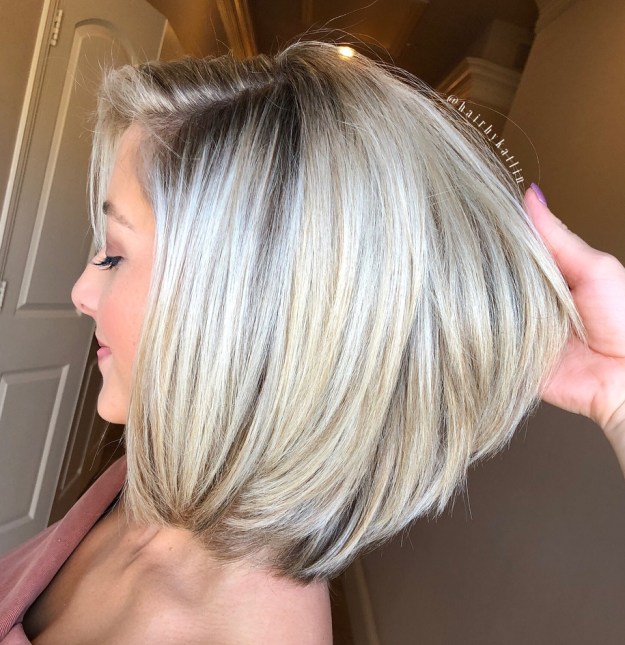 Ladies drawn to cool toned blonde haircuts for long thick hair, we have good news for you! Ashy tones won't make your luscious mane appear flat. Try out a rounded silver lob with warm blonde highlights and black roots to achieve a glamorous metallic 'do that will never go out of style.
#2: Lob with V-Cut Choppy Layers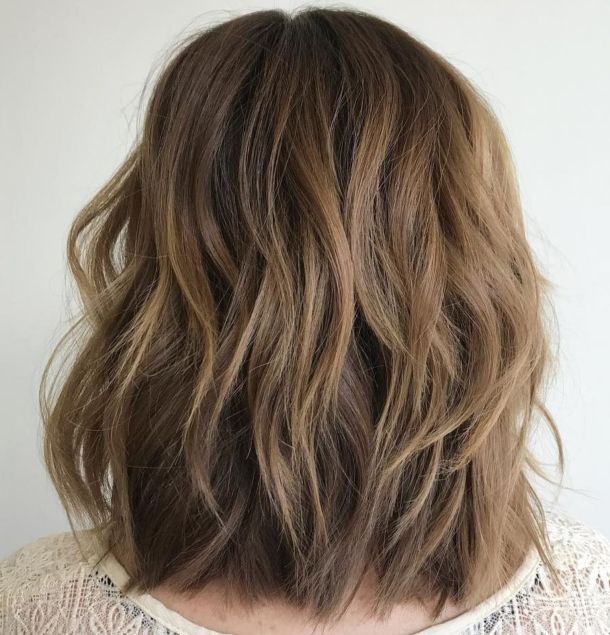 A straight-across long bob is ideal for thick hair since it really shows off the density of your locks, but without layers you risk to end up with a blocky look. Choppy layers give this 'do a slightly shaggy yet feminine flair, especially when styled tousled. This classic cut suits every face shape and a wide range of hair textures.
#3: Layered Dark Brown Lob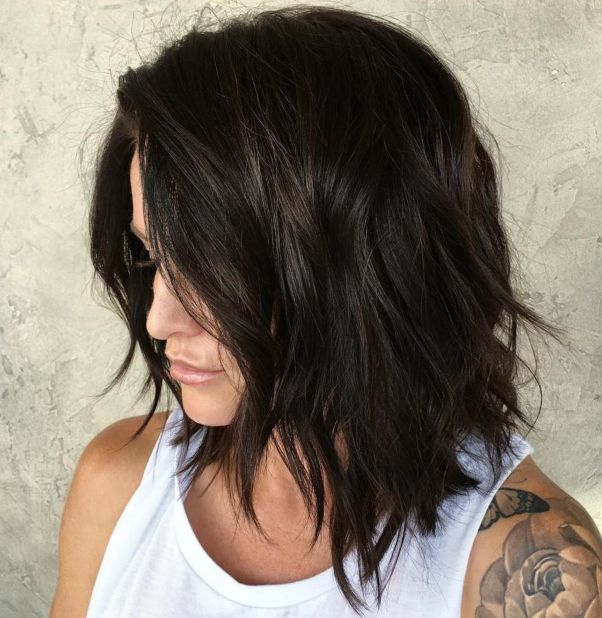 A layered lob is a good go-to cut for anyone with thick hair as it flatters all face shapes and lets heavy locks feel lighter. The layers add enough interest, so you can keep your color monochromatic without looking flat or dull. Finish with a messy wave to really show off the different lengths.
#4: Lob with Swoopy Face-Framing Layers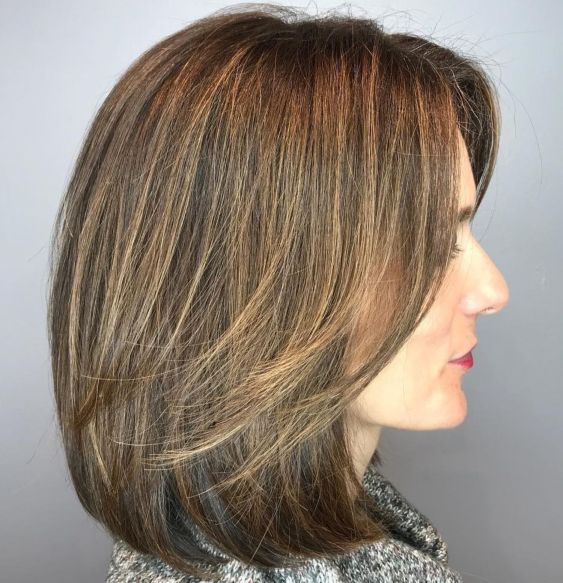 Medium length hairstyles for thick hair are universally flattering and easy to style. An effortlessly classy example is a lob that has swoopy face-framing layers. Chic and sophisticated, you will always look put together with this cut.
#5: Thick Wavy Textured Blonde Bob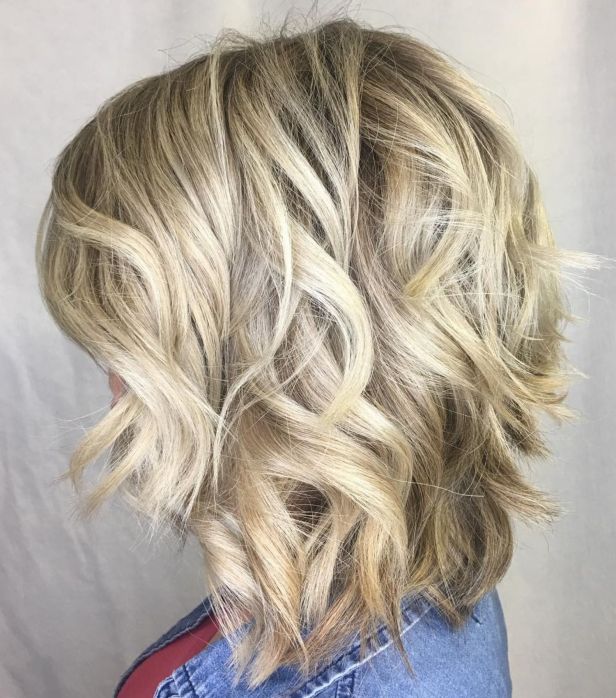 Medium hairstyles for thick hair are easy to set and style when you are working with natural waves. This bob boasts shaggy layers and a light blonde color that shines almost like the sun!
#6: Medium Shag for Thick Hair
Shag cuts have become very popular and it's easy to see why. The messy layered waves instantly add sexy movement to your do and work great with all hair textures. Thick haired beauties can get away with longer layers without sacrificing the desired volume.
#7: Shoulder-Length Lob with Layered Front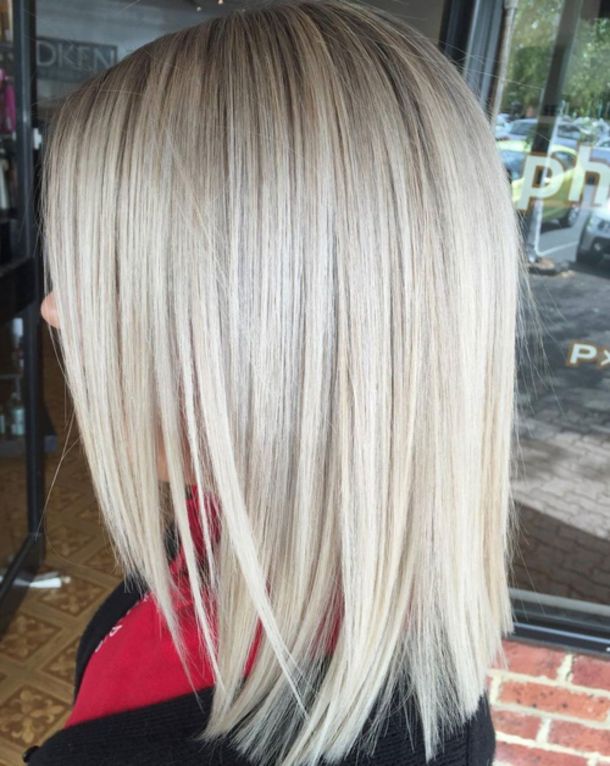 This lob features sharply angled side sections and straight cut back. As it has been mentioned, an important thing in hair cuts for women with medium thick hair is to get textured ends. These will help in styling and create the finished look.
#8: Textured Cut for Thick Hair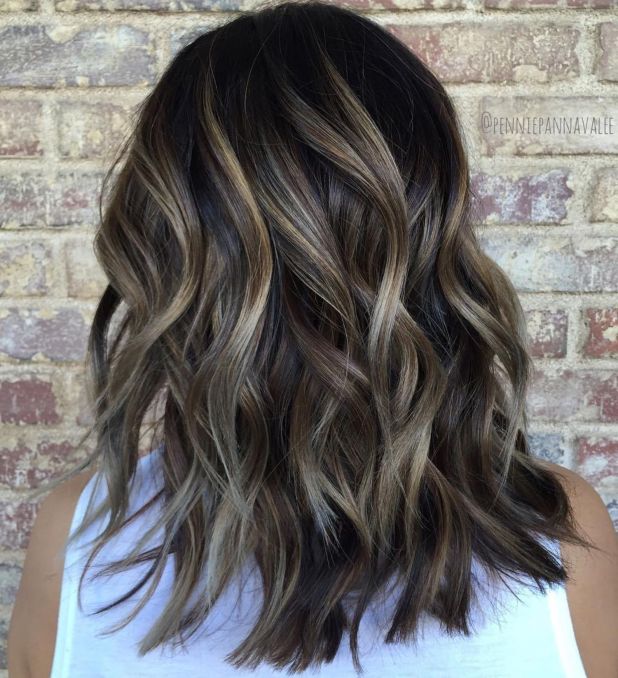 The best way to show off the texture in medium length hairstyles for thick hair is to add some highlights. Varying shades will give life to the layers and add dimension to your locks. Ask your stylist to help you select flattering subtle shades to gain that precious natural sun-kissed glow.
#9: Medium Layers and Flipped Ends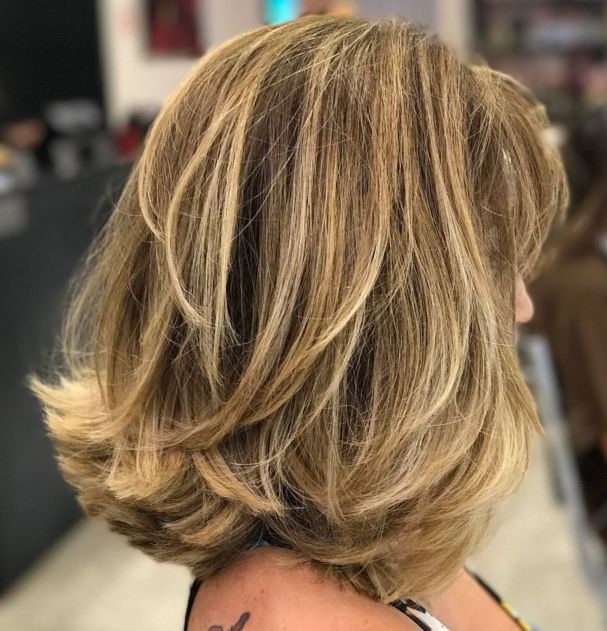 A more traditional way to style hair with layers is to flip out the ends. If you prefer wearing your hair straight, this helps to soften the shape of your cut and introduce some movement into your style while keeping the sleekness. Blow dry the hair in sections with a round brush to get a polished look.
#10: Feathered Layers for Straight Hair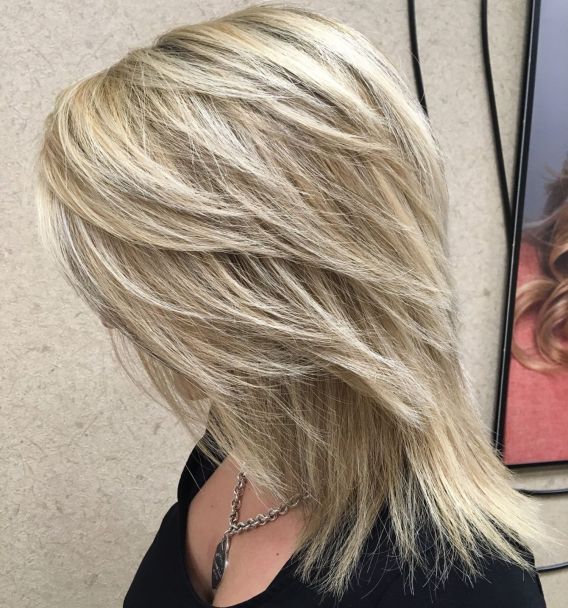 A benefit of thick hair is an ability to pull off heavily layered haircuts without having to worry about lack of volume. Feathered and straight, this style is edgy while bearing a subtly retro feel to it.