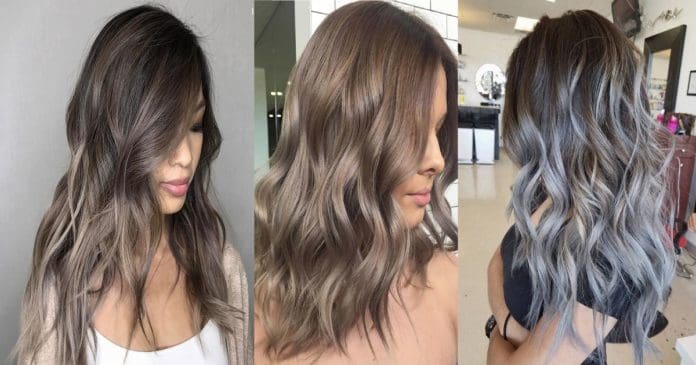 Incorporating some beauty and hair trends into your looks will add some individuality to your style. A great thing, ash brown hair is universally flattering and doesn't require frequent touch-ups, making it perfect for low-maintenance women. If you wish to make a bold statement this reason, read our post on 99 ash brown hair inspirations that will surely revamp your style.
What is Ash Brown Hair?
Ash brown is actually a cooler shade of brown, where gray or silver is more dominant than brown. In fact, a typical ash brown hair dye has lots of green pigments that give the hair a color a more ashy appearance. However, the hair color tends to look dull, especially if you don't pick the right shade for your complexion. A great thing, the ash brown hair color is best for neutralizing copper and red tones in your hair.
How to Choose the Right Shade of Ash Brown
We usually pick the most flattering colors when it comes to our outfit, and it makes sense to choose the right shade of ash brown that looks great on our complexion. After all, your hair is one of your defining features that others notice when they're talking to you. It's also an expression of your individuality and personal style, so it should reflect you.
Do you know that the right shade of ash brown can also boost your confidence and help you make a style statement? Yes, hair color will make you stylishly ready for any occasion. A great thing, ash brown hair color is diverse, and you can get the perfect shade for you whether you have a cool or warm complexion or a fair or olive skin tone.
According to hairstylists, the ash brown hair color is very close to caramel, natural brown, mahogany, burgundy, or even red browns. So if the cool tone doesn't perfectly match your warm complexion, you can always vary your shade of ash brown to make it work for you. According to experts, a light ash brown hair color typically looks one-dimensional for women with medium skin complexions, while a rich ash brown shade works better for women with olive skin tones.
If you want to strike the perfect balance between a cool tone and a warm tone, opt for a natural ash brown hair color. Typically, it's more neutral than the standard ash brown with grayish tint. If you have a warmer skin complexion, you may even opt for an ash brown with golden shades that will add some warmth to your looks.
If you have a warm complexion and hazel or brown eyes, you can go for warm ash brown. Typically, warm ash brown hair color has more copper and red tones that will bring out the natural warmth in your complexion. You may also think of ash browns with chocolate and caramel hues as these shades also have that copper tones that will enhance your complexion.
If you're aiming for a more striking ash brown shade, think of adding some mahogany and burgundy tones to your hair color. If you're still confused on the shades, keep in mind that mahogany and burgundy have more red and purple shades.
If you have a cool complexion or even blue eyes, you may think of adding some hints of burgundy to your ash brown hair. On the contrary, women with warm complexion should opt for ash brown hair with less hints of red and purple. However, making your ash brown hair more striking will also need higher maintenance to keep your desired hair color from fading.