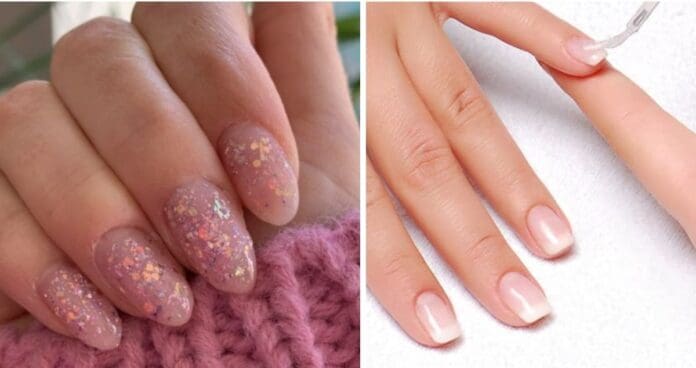 If you have long dreamed of a perfect manicure that does not require experiments with proportions, mixing or monomers, then poly gel nails are exactly what you were looking for. This nail approach is halfway between gel and acrylic nails but is stronger, more flexible, and lighter. It is incredibly versatile and can be applied to both natural nails and sculpted nails, resulting in a stunning long-lasting manicure. Say goodbye to harsh chemicals and harsh odors and meet poly gel nails. Keep reading to find out everything you need to know.
What are Polygel Nails?
The poly gel nail extension technique is an approach that can take your manicure to the next level. It is similar to gel and acrylic, combining the positive qualities of both, but without the disadvantages. Polygel has the consistency of putty and is applied to the nails and then smoothed out with a flat brush. It is incredibly versatile and can be used as natural nail polish or modeled just like acrylic. It does not require mixing or monomers and does not contain harsh chemicals. You get strong, flexible and lightweight nails that are odorless and won't damage your natural nails. They can be cured under an LED lamp or UV light and are often clear, pink or white, but can be mixed with gel or regular polish if you want to experiment with colors.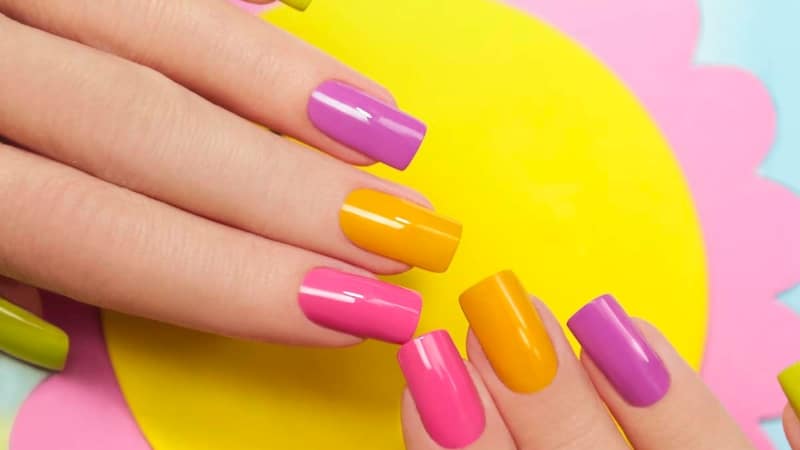 Polygel vs. Gel
At first glance, the difference between poly gel and gel nails is very small, but there are a few important differences. Gel nails are not an extension of your natural nails, but a type of polish that usually lasts longer than regular nail polish. Polygel, on the other hand, is stronger than hard gel and can be applied as a topcoat on natural nails or as an enhancement. Both gel and poly gel are UV curable, but polyols can also be cured with an LED lamp. They tend to be lighter and more flexible and don't have a strong odor. Gel nails are thinner than poly gel nails and therefore more prone to breakage.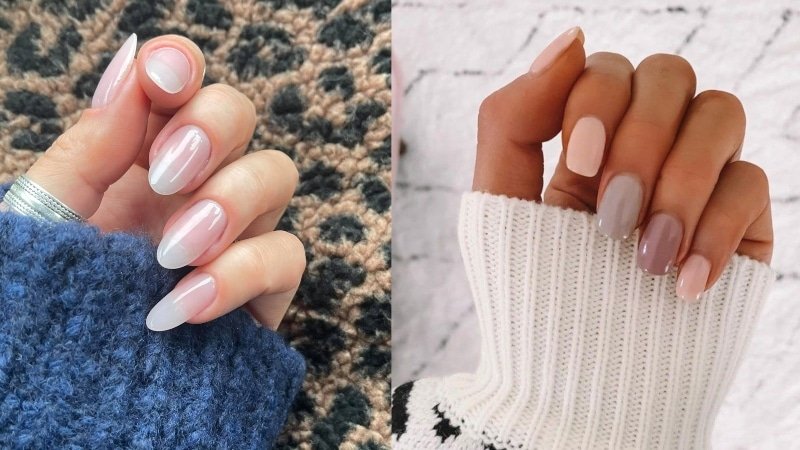 Polygel vs. Acrylic
Acrylic nails have especially definite pros, length, and versatility in nail shape and nail art. However, Polygel offers an attractive alternative. One of the significant advantages of poly gel over acrylic is that it is more flexible, lighter, and stronger. They are less likely to break and also look and feel natural. have no smell; some people think monomer dust applied to acrylic has a very strong smell. Another advantage of poly gel is that it is easier to apply and doesn't need to be mixed as acrylics do. Acrylic paints are created using a mixture of monomer powder and acrylic liquid. Acrylic nails are an extension of your natural nails, while poly gel can be an extension or applied over your natural nails as a topcoat.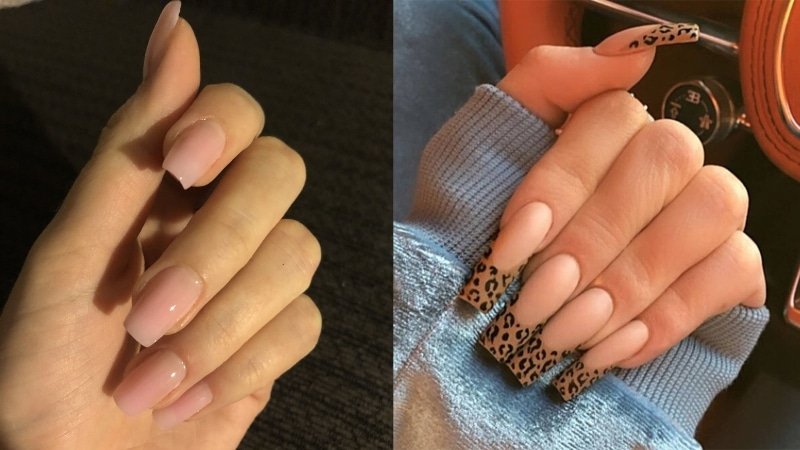 How to Apply Polygel Nails?
Poly gel nails are great because the process used to create them does not damage your natural nails. There are also no harsh chemicals or fragrances used. The result is gorgeous nails that are flexible and versatile. To apply them, you only need to follow a few simple steps, from prepping your nails to applying lotion or oil to moisturize your hands. Keep reading to find out more whether you're going to get a manicure at a salon or planning to experiment from the comfort of your home.
Prepare the nails
When preparing for a poly gel manicure, it is important to take the appropriate steps to prep your nails. This includes filing the nails and shaping them into the desired shape. You should also push back your cuticles and wash and dry your hands to keep them clean, free of grease and shine. You can also use rubbing alcohol or nail polish beforehand to speed up the process.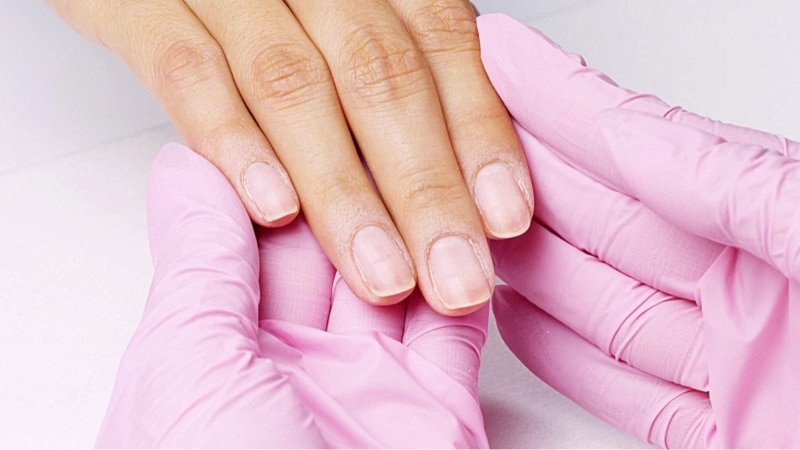 Apply the Polygel
When applying poly gel, the nail technician applies a small, pea-sized amount of product to the nail using a small metal tool. It is useful to use a double-sided tool with a spatula and a brush. The end of the brush is immersed in the slip solution, which facilitates shaping and prevents the gel from sticking to the instrument. The polyol will be given the shape and length you choose. If you want to build up, then use this step to put the cone on your nail.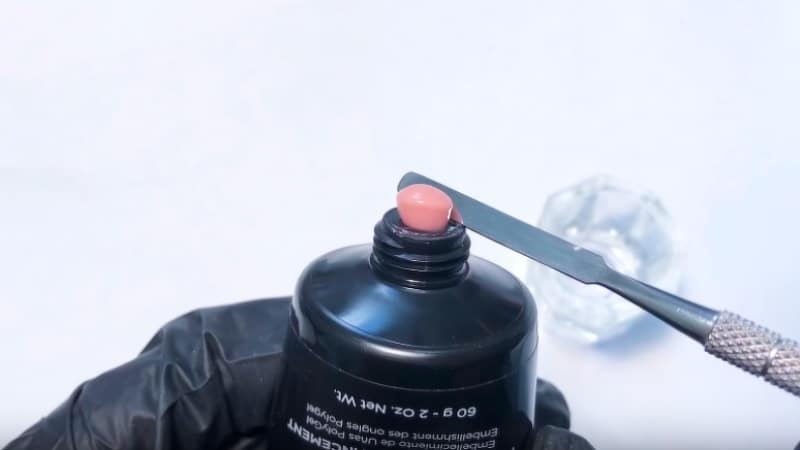 Smooth it Out
Polygel has the consistency of putty and needs to be spread over the nail. To do this, you will need a brush dipped in the slip solution to smooth it out without worrying about the gel sticking to the tools. The great thing about this gel is that it is incredibly versatile and can be sculpted into your desired shape, including long stiletto nails.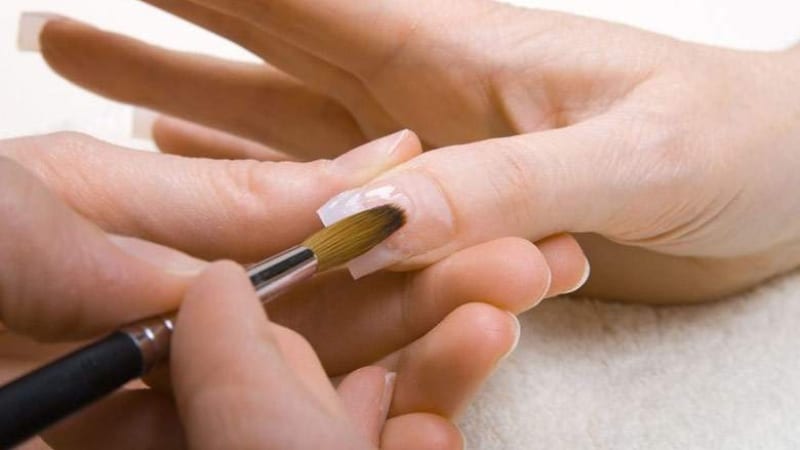 Cure the Nails
Poly gel nails need to be cured and this can be done with LED or UV lamp. Depending on the brand of poly gel you are using, the time it takes to cure will vary slightly, but it should be around 30 seconds with an LED and 2 minutes with a UV lamp. Polygel will not harden unless it is hardened. This step is repeated later.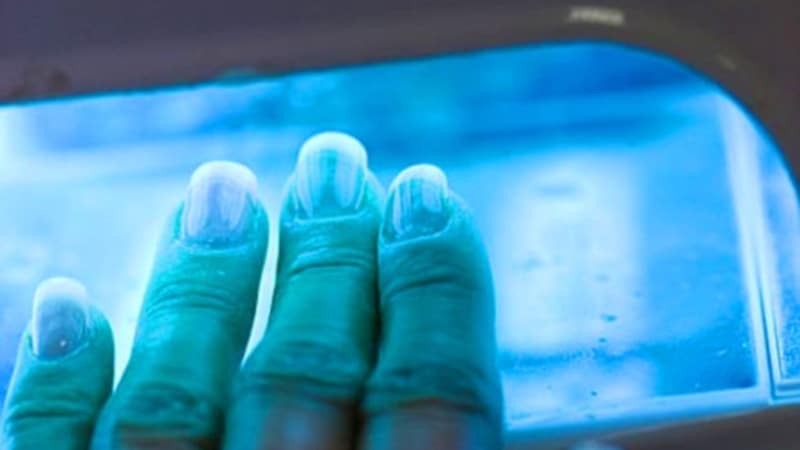 File
Sawing is an important step in applying poly gel, and since it is soft, no electronic file is needed to shape it. You can use a hand file to smooth out any unevenness and shape it to your liking.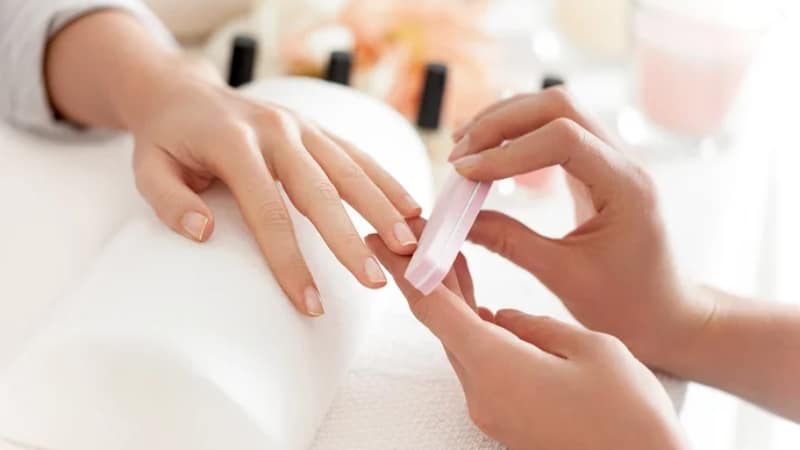 Apply Finish
You almost got your dream nails with poly gel, but first, you need to apply a layer. One of the last decisions you will make is to use a glossy or matte topcoat, and you can discuss these options with your nail technician. A topcoat is essential because it makes nails hard and strong, prevents damage and helps them last longer.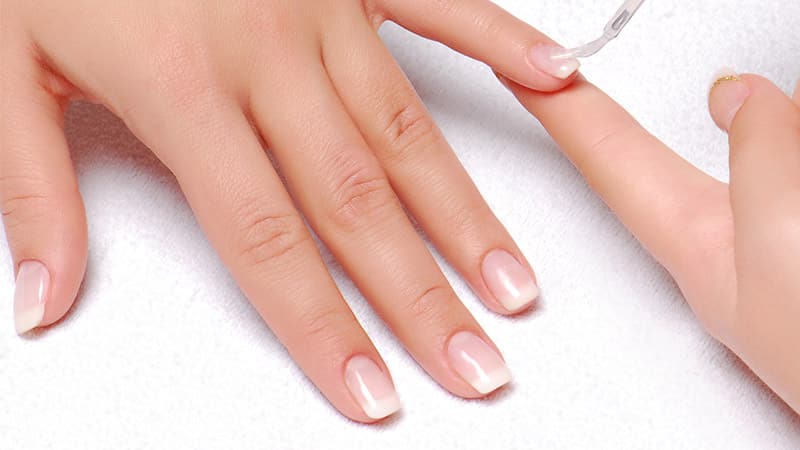 Cure
The second time, you will cure your nails by placing them under a nail lamp. It is often recommended to process twice for best results. Curing time varies from 30 to 60 seconds depending on the brand of poly gel.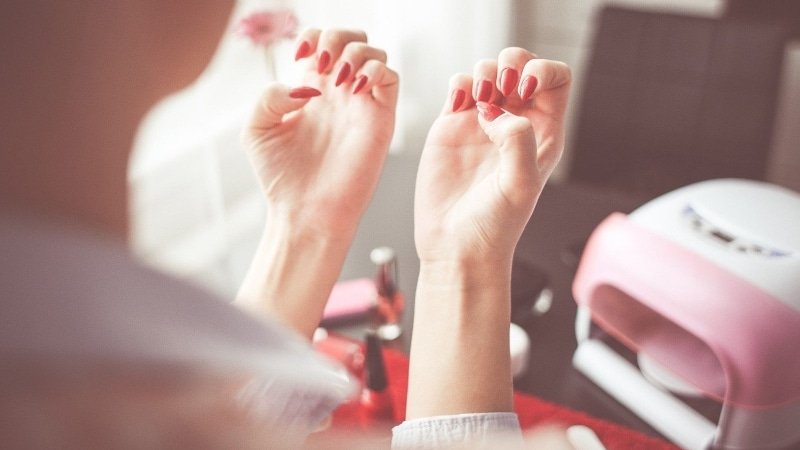 Apply Lotion or Oil
Manicure care is incredibly important for moisturizing hands and cuticles. If you go to a salon, a manicurist will most likely complete your manicure by applying oil to the base of your cuticles and applying a quality lotion to your hands. The same should apply if you are trying to create poly gel nails from the comfort of your own home. This will keep your skin moist but can also help prevent cracking and provide protection. Squeeze the cream into the palm of your hand and massage, paying special attention to the fingertips.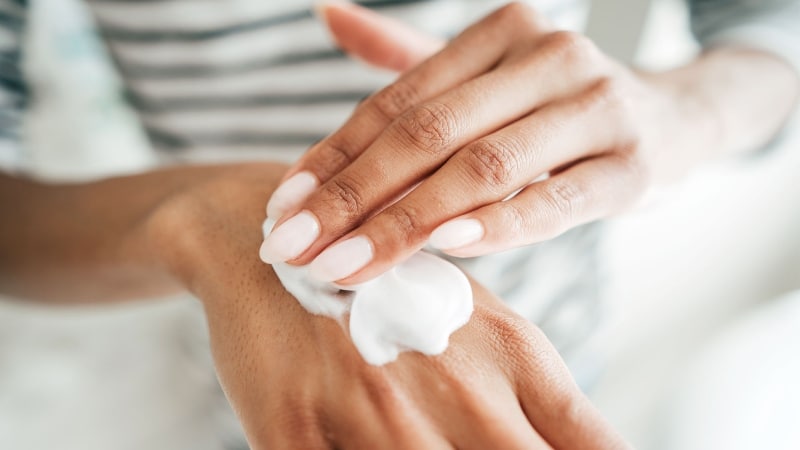 How to Apply Polygel Nails with Dual Forms?
The advantage of poly gel nails is that they are versatile and can be applied in many ways, including using double forms. This is one of the easiest ways for beginners. You can watch this YouTube video for a step-by-step guide to help you use this method correctly. Start by choosing a double shape that is slightly larger than your nail. Use a double-ended tool with a spatula and brush and apply the poly gel with the side of the spatula to the double mold. Use a gliding fluid to facilitate application. Apply the poly gel on the double mold and place it on the natural nail at a 45-degree angle. You can also use a clamp to better hold it in place during treatment. This will help prevent blistering. After curing, you can remove the double mold and shape the nail as you wish.
How to Remove Polygel Nails?
There are several ways to remove the poly gel from nails. They can be sanded, and the rest, if necessary, moisturize. It is a leave-in gel, it is soft and can be easily removed with a hand file or an electronic file. Nail technicians usually remove most of the poly gel with this method, followed by an acetone soak. To achieve this yourself, you can use a piece of cotton wool soaked in acetone. Place it on your fingertips using aluminum foil and leave for 10 minutes.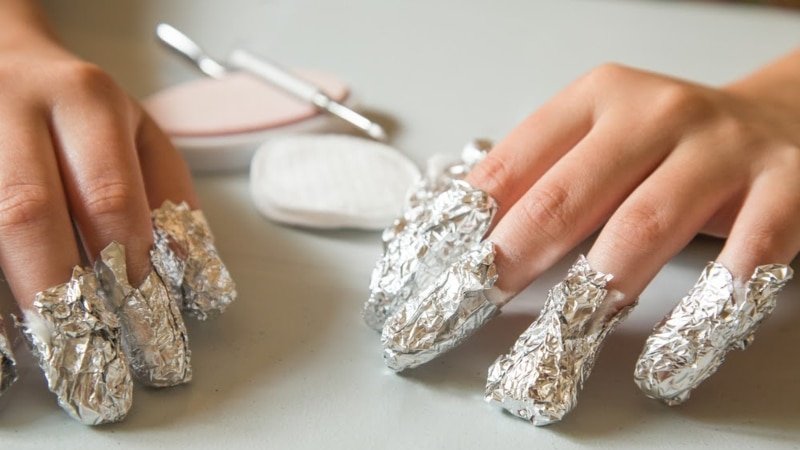 How Long do Polygel Nails Last?
A poly gel manicure can last three to four weeks, usually longer than a gel manicure but shorter than acrylic. How long your poly gel nails last depends on several factors, including the length and shape of the nails you choose and how often you use your hands. It may also be helpful to choose colors such as nude or light pink that will regrow less. Depending on how quickly your nails grow, it is recommended that you make an appointment for a second procedure. Polygel is more expensive than gel, but it's also stronger and more flexible, giving you a gorgeous manicure that's less prone to chipping or breaking.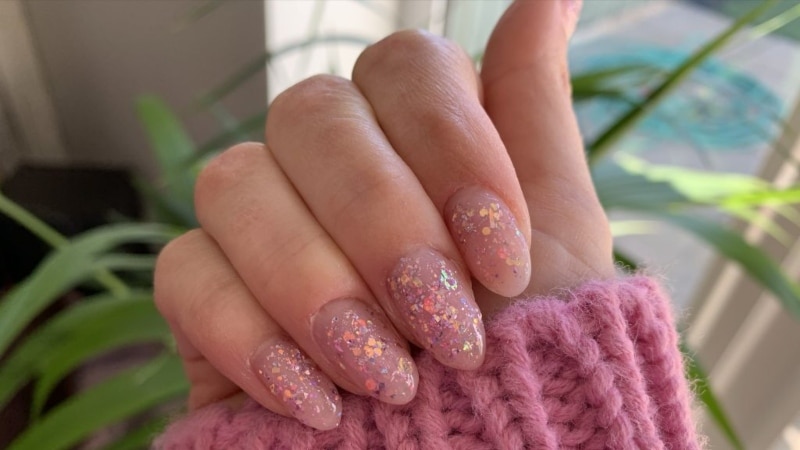 Is Polygel Manicure Safe for Your Nails?
When applied and removed correctly, poly gel nails are a great technique for your manicure. They are considered safer than other options such as acrylic, do not have a strong odor, do not require mixing or monomers. However, this is a relatively new approach, and not all nail technicians are properly trained. It's important to do your research and find a salon and technician who have a lot of experience with this app. It would be helpful if you also looked at the various brands you can use to find the one that works best for you.