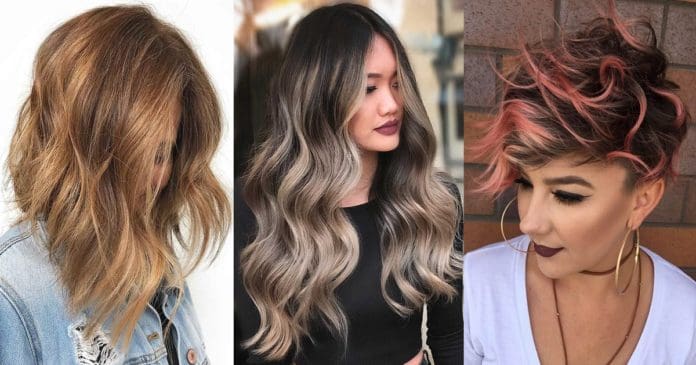 If you have completely fallen in love with the concept of balayage hair color, but are unsure if you can pull off this trendy color technique with shorter hair, you don't have to wonder anymore! Whether you have a shorter haircut such a pixie or a shoulder-grazing lob, you can totally rock balayage hair coloring! Balayage hues are flattering on both straight and curly tresses and look fantastic on any natural hair color or texture!
Of course, like any hair coloring technique, balayage coloring will require upkeep to maintain your gorgeous new look. The general rule for balayage color is between six and eight weeks for touch-ups. This is definitely the case when it comes to blonde hues or highlights. However, there are some colors that will last longer between visits to the salon.
If you are torn between if and how to balayage at home or booking an appointment with a professional colorist, you should read information in the following section before making that choice.
Do any of these entice you? If so, read on to find the hottest balayage hair color idea for short hair?
Some Balayage Tips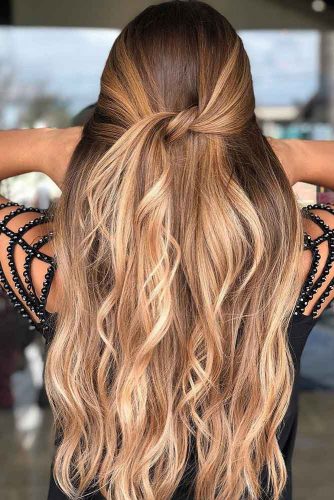 First of all, balayage does not take as long as one would think. If you are just adding another shade to your natural hair color, it could take as little as 45 minutes. If you are dying your hair a different shade and adding multiple balayage tones, however, this could make the process a bit more time-consuming. You might want to color your hair one day and then add the balayage hues the next. Or be prepared to sit for several hours for the entire process to be completed.
Source: rafaelbertolucci1 via Instagram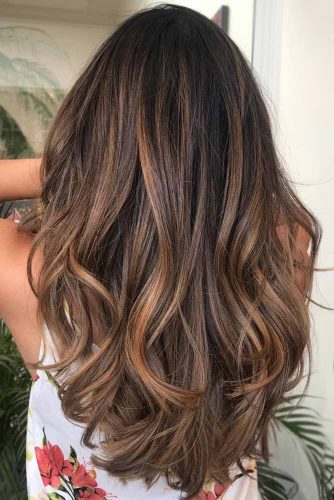 When it comes to colors, the options are endless. However, professional stylists recommend just adding one or two balayage hair colors to your base color. And depending on what colors you choose, you can go up to 14 weeks between touch-ups. However, certain shades, such as blondes and pastels may need touch-ups every six to eight weeks.
Source: petermenezes via Instagram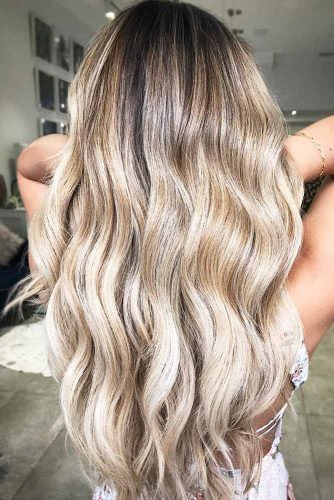 Before you attempt balayage do it yourself, keep in mind there are some very common blunders that one can make when attempting to balayage at home for the first time. For example, you can over-saturate your hair, causing it to look weighed down. As well, if you don't apply the balayage color even, your hair can look patch and molt. Of course, you can balayage at home but it's best to go to a professional stylist, especially for those with darker hair shades or this is your first time coloring your hair. And if you're concerned that balayage hair color will damage your tresses, let us put your fears to rest. The majority of colorists agree that balayage is the least damaging of all of the modern hair color techniques. However, if out are using bleach, remember that chlorine can dry out your hair.
Source: natalieannehair via Instagram
Popular Hair Color Trends Balayage
Now that we have given you a little bit of background info and tips about balayage hair color, you are probably wondering should I balayage my hair? Perhaps we can sway you with some of the latest and most popular hair color trends balayage!
20 of the Hottest Looks for Balayage Hair
As your hair color should always enhance and compliment your haircut, you should first decide on the cut you want before coloring your hair balayage. As for styling options, that depends on the haircut you have chosen and your personal style and preference!
Ravishing Red Balayage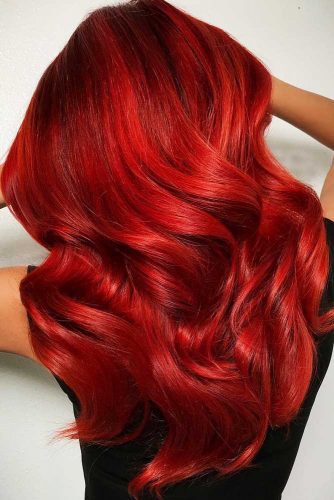 Let's talk about your brightest sides. Girls always need to find the ways to express their unique personalities. Isn't that a perfect way to do that? Some bold, saturated red hues are melted together to create a truly attractive look. If you are about to impress everyone around you, don't pass by this idea.
Source: guy_tang via Instagram
Deep Mahogany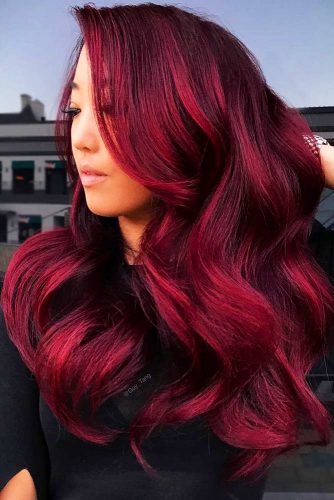 Looking unrealistically has never been a bad thing. Just imagine: people can't believe their eyes, as you look like something from a fairytale. Deep mahogany balayage is the purest form of reddish shades of purple. Just look at this pic! Once you get this amazing balayage and wave your hair, you will fall in love with your own unusual, voluminous silhouette.
Source: guy_tang via Instagram
Chestnut Brown with Honey Blonde Hues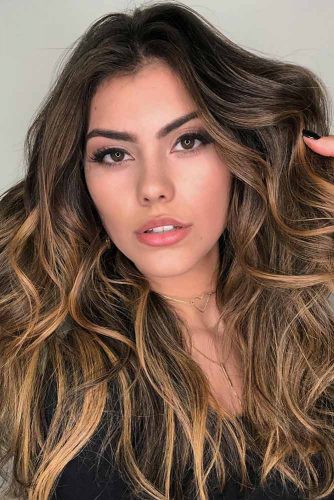 Are you into natural hair colors? Well, that's amazing, because natural things just can't be boring. Even though they are not so bright, they still look very attractive. If you want to freshen up your brown days, add some light sweetness to your locks. Soft blonde hues on pastel chestnut is a tempting contrast you won't be able to resist!
Source: rafaelbertolucci1 via Instagram
Galaxy Blue and Purple Balayage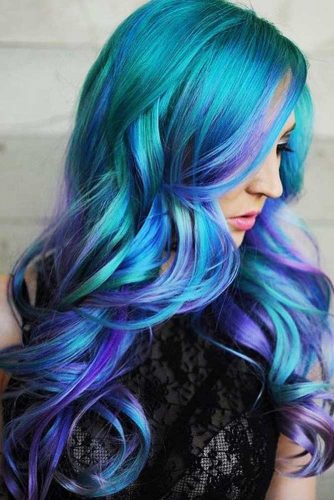 How often would you hear from people that you look unreal? If you feel that you want to hear it 24/7, there is no way better than getting this unbelievable galactic balayage. We don't know whether men are from Mars, but you can prove everybody that women are from Venus! The mixture of blue and purple hues are the cosmic vibes that every bright girl should get in her life.
Source: xostylistxo via Instagram
Buttery Blonde Hues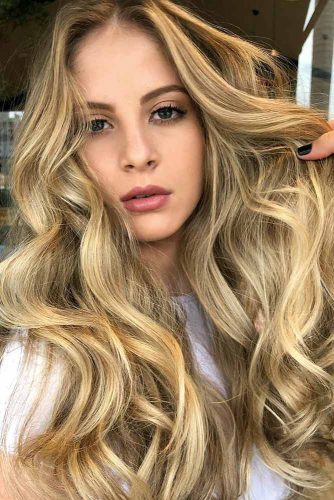 Being a blonde is cool, but we all need some changes from time to time. And these are not necessarily big changes, a fresh look at your hair will be enough. Embellish your natural blonde with some soft buttery hues, and you will feel like a brand new person. Mixed shades of blonde always look as if they were kissed by the sun. How about a romance with sunlight?
Source: rafaelbertolucci1 via Instagram
Hot Pink Streaks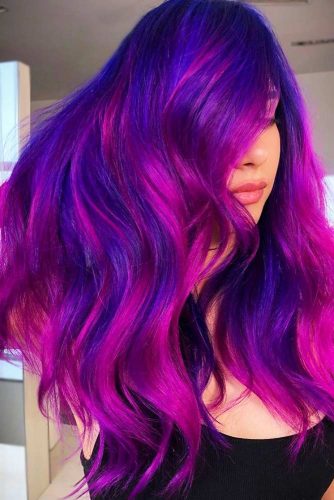 Here comes another idea that will literally blow people's minds: the incredible purple-pink balayage! Such a hair color is a good way to be noticed; there's just no way people will pass by such a saturated beauty. These two colors together look so awesome, why don't give them a try?
Source: guy_tang via Instagram
Coppery Lowlights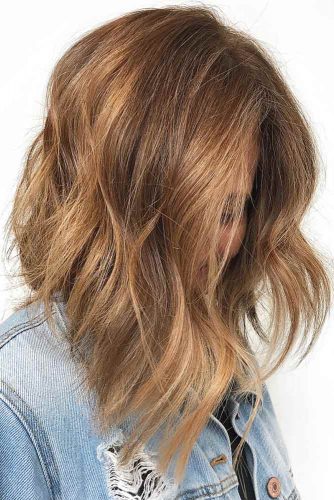 Coppery blonde balayage is about to take you to the beach. These light, summer-inspired hues remind us of the most pleasant time of year. Such an idea is good for those who like a soft transition from darker to lighter hues. A slight golden shining on your head is the reason to try it!
Source: prettylittleombre via Instagram