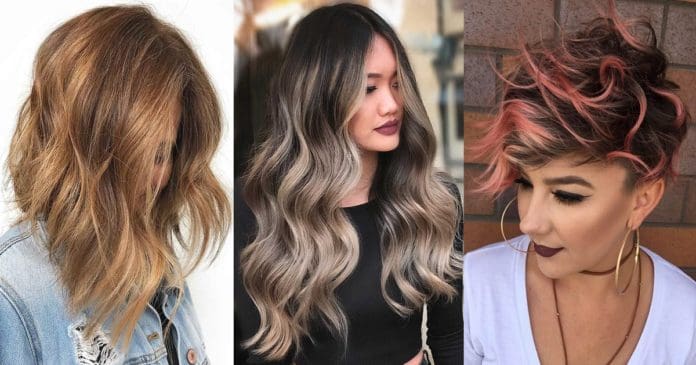 If you have completely fallen in love with the concept of balayage hair color, but are unsure if you can pull off this trendy color technique with shorter hair, you don't have to wonder anymore! Whether you have a shorter haircut such a pixie or a shoulder-grazing lob, you can totally rock balayage hair coloring! Balayage hues are flattering on both straight and curly tresses and look fantastic on any natural hair color or texture!
Of course, like any hair coloring technique, balayage coloring will require upkeep to maintain your gorgeous new look. The general rule for balayage color is between six and eight weeks for touch-ups. This is definitely the case when it comes to blonde hues or highlights. However, there are some colors that will last longer between visits to the salon.
If you are torn between if and how to balayage at home or booking an appointment with a professional colorist, you should read information in the following section before making that choice.
Do any of these entice you? If so, read on to find the hottest balayage hair color idea for short hair?
Some Balayage Tips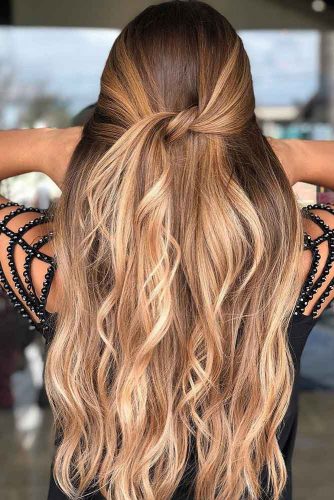 First of all, balayage does not take as long as one would think. If you are just adding another shade to your natural hair color, it could take as little as 45 minutes. If you are dying your hair a different shade and adding multiple balayage tones, however, this could make the process a bit more time-consuming. You might want to color your hair one day and then add the balayage hues the next. Or be prepared to sit for several hours for the entire process to be completed.
Source: rafaelbertolucci1 via Instagram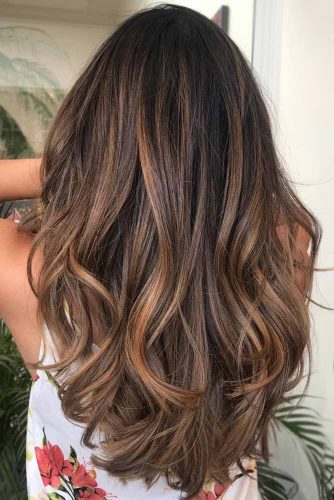 When it comes to colors, the options are endless. However, professional stylists recommend just adding one or two balayage hair colors to your base color. And depending on what colors you choose, you can go up to 14 weeks between touch-ups. However, certain shades, such as blondes and pastels may need touch-ups every six to eight weeks.
Source: petermenezes via Instagram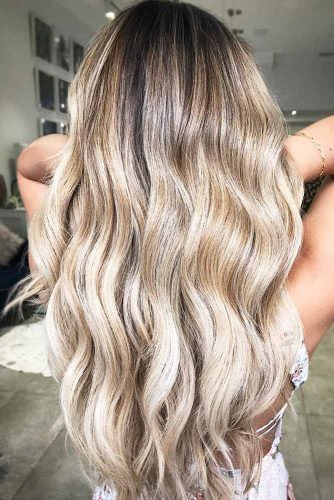 Before you attempt balayage do it yourself, keep in mind there are some very common blunders that one can make when attempting to balayage at home for the first time. For example, you can over-saturate your hair, causing it to look weighed down. As well, if you don't apply the balayage color even, your hair can look patch and molt. Of course, you can balayage at home but it's best to go to a professional stylist, especially for those with darker hair shades or this is your first time coloring your hair. And if you're concerned that balayage hair color will damage your tresses, let us put your fears to rest. The majority of colorists agree that balayage is the least damaging of all of the modern hair color techniques. However, if out are using bleach, remember that chlorine can dry out your hair.
Source: natalieannehair via Instagram
Popular Hair Color Trends Balayage
Now that we have given you a little bit of background info and tips about balayage hair color, you are probably wondering should I balayage my hair? Perhaps we can sway you with some of the latest and most popular hair color trends balayage!
20 of the Hottest Looks for Balayage Hair
As your hair color should always enhance and compliment your haircut, you should first decide on the cut you want before coloring your hair balayage. As for styling options, that depends on the haircut you have chosen and your personal style and preference!
Ravishing Red Balayage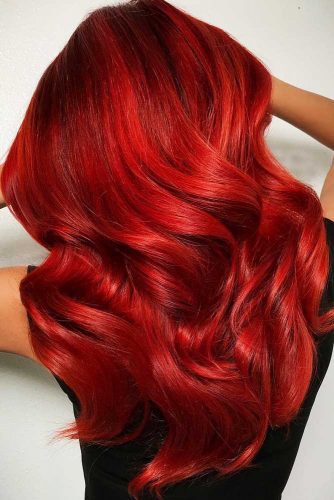 Let's talk about your brightest sides. Girls always need to find the ways to express their unique personalities. Isn't that a perfect way to do that? Some bold, saturated red hues are melted together to create a truly attractive look. If you are about to impress everyone around you, don't pass by this idea.
Source: guy_tang via Instagram
Deep Mahogany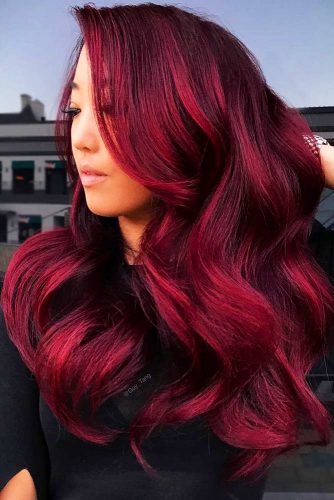 Looking unrealistically has never been a bad thing. Just imagine: people can't believe their eyes, as you look like something from a fairytale. Deep mahogany balayage is the purest form of reddish shades of purple. Just look at this pic! Once you get this amazing balayage and wave your hair, you will fall in love with your own unusual, voluminous silhouette.
Source: guy_tang via Instagram
Chestnut Brown with Honey Blonde Hues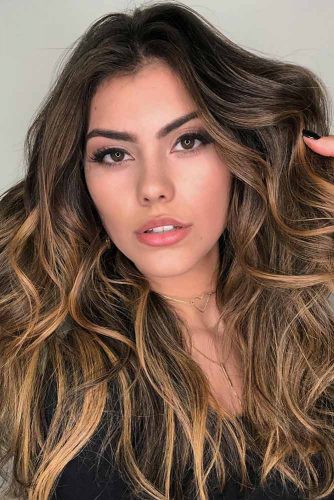 Are you into natural hair colors? Well, that's amazing, because natural things just can't be boring. Even though they are not so bright, they still look very attractive. If you want to freshen up your brown days, add some light sweetness to your locks. Soft blonde hues on pastel chestnut is a tempting contrast you won't be able to resist!
Source: rafaelbertolucci1 via Instagram
Galaxy Blue and Purple Balayage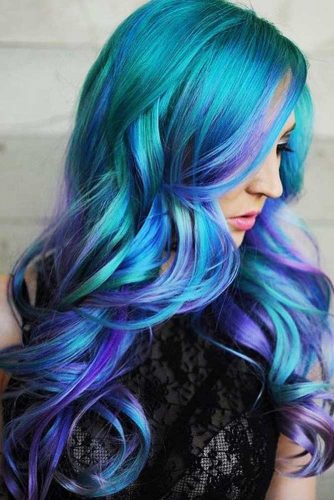 How often would you hear from people that you look unreal? If you feel that you want to hear it 24/7, there is no way better than getting this unbelievable galactic balayage. We don't know whether men are from Mars, but you can prove everybody that women are from Venus! The mixture of blue and purple hues are the cosmic vibes that every bright girl should get in her life.
Source: xostylistxo via Instagram
Buttery Blonde Hues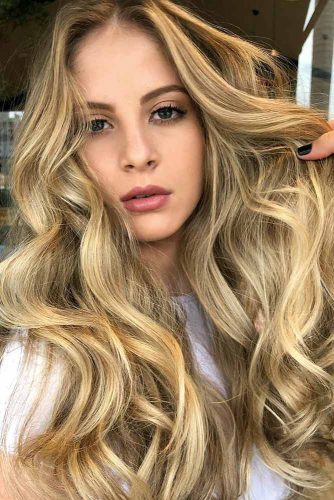 Being a blonde is cool, but we all need some changes from time to time. And these are not necessarily big changes, a fresh look at your hair will be enough. Embellish your natural blonde with some soft buttery hues, and you will feel like a brand new person. Mixed shades of blonde always look as if they were kissed by the sun. How about a romance with sunlight?
Source: rafaelbertolucci1 via Instagram
Hot Pink Streaks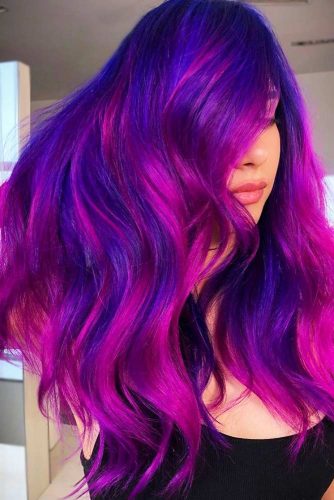 Here comes another idea that will literally blow people's minds: the incredible purple-pink balayage! Such a hair color is a good way to be noticed; there's just no way people will pass by such a saturated beauty. These two colors together look so awesome, why don't give them a try?
Source: guy_tang via Instagram
Coppery Lowlights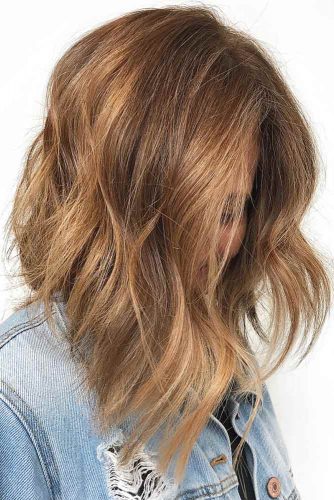 Coppery blonde balayage is about to take you to the beach. These light, summer-inspired hues remind us of the most pleasant time of year. Such an idea is good for those who like a soft transition from darker to lighter hues. A slight golden shining on your head is the reason to try it!
Source: prettylittleombre via Instagram
Salt and Pepper Tones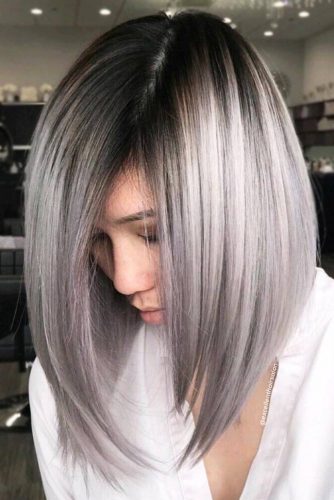 Let's be honest, there is no way to spice up your look better than adding some salt and pepper to it! No, we're not kidding. Please, have a look at this picture to get what we mean. This gray balayage with darker roots is the trendiest idea people could ever see. It's better than popular gray ombres you've seen lately, as it's softer, it's hotter, it's tastier. The contrast will save the world!
Source: kimwasabi via Instagram
Brunette to Blonde Fade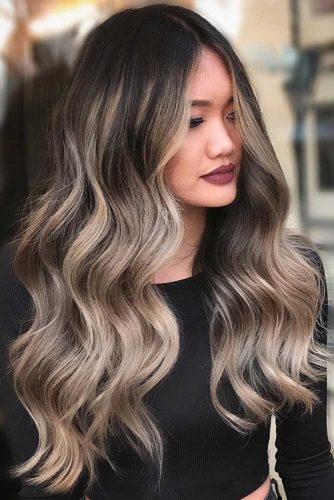 Going from one extreme to another? Don't know what mood you're in these days? Here's a stunning decision for indecisive girls who want to be on point. If you have no idea whether you're a blonde or a brunette in heart, just mix these two! A contrast balayage has never been so aesthetically beautiful.
Source: hairbysarmad via Instagram
Rose Gold Highlights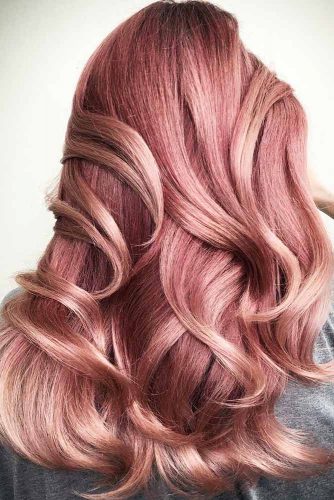 Don't be shy to show how gentle you are. Express your tenderness in the most amazing way: let people fall in love with your gentle rose golden twist. Rose gold highlights are something that every girl dreams to see in the mirror. Maybe it's time to make your dreams come true?
Dark and Milk Chocolate Balayage
Fall Foliage
Wintery Tones
Mermaid Hair
Pastel Highlights
Rainbow Brights
Tortoiseshell Tones
Bombshell Blonde
Natural Fade
Pumpkin Spice
Source: guy_tang via Instagram
Balayage Short Hair
Balayage hair color is taking the world by storm. As it is a more subtle form of the popular ombre style, it is the hair color technique of choice for those who are looking for a more professional and polished style. However, this doesn't mean that balayage hair color is boring. Quite the contrary, balayage hues are stunning. As you will see by the styles we have chosen below, balayage hair is positively gorgeous.
Before you balayage your shorter locks, it is important to note that if you have really short hair, there are other techniques that may be more flattering. For example, if you have a closely-cropped hairstyle, it might be best to use a technique such as all over color. For those with mid-length and lob-length hair, balayage is your best bet.
Find the look that works best for you and get ready for a sexy new look! Take a gander at these stunning looks for balayage short hair!
Red Balayage Very Short Hair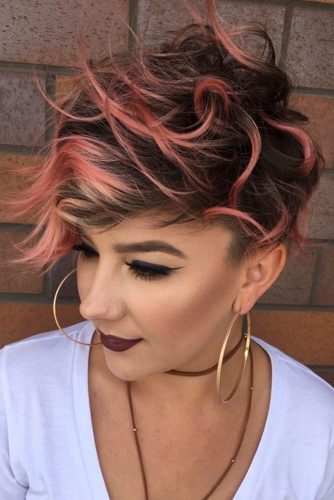 This super short curly pixie is chock-full of volume and texture. The deep red and pink hues look stunning with the chocolate brown roots! Ask for bold red streaks throughout and be sure to use shampoo for color treated hair to keep these rocking red tresses from fading!
To style, add some volumizing mousse to your damp hair and blow dry with a round brush, curling the ends and testing it as you go. This look is perfect for those who want an edgy vibe as well as short cut with a ton of volume!
Source: katiezimbalisalon via Instagram
Pink Balayage Mohawk Haircut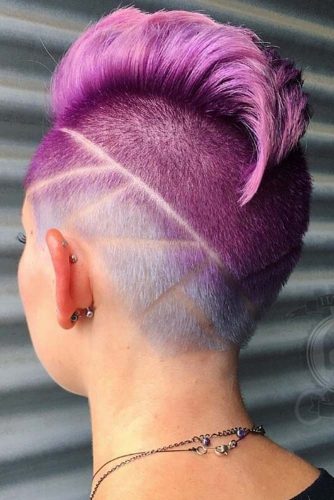 If you want a look that will set you apart from the norm, this fuschia pink Mohawk is very avant-garde! The shaved sides with a geometric pattern are very trendy right now, especially with the pretty purple and pink balayage hues. And the top adds a ton of volume and height to your short hair.
Source: hairgod_zito via Instagram
Balayage Short Hair Blonde
Did you know that you can use balayage coloring to enhance your facial features? It is a special flattering technique for those with shorter hair. Lighter shades are used to enhance texture and darker hues will make your hair appear more thick and full. As well, there are certain shades that can either soften or strengthen your facial features and skin tone.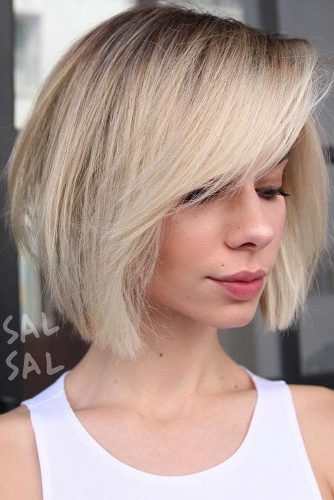 A-line bob cuts are timeless and true! And what's better than a stunning blonde balayage short bob? With darker roots and undertones, the platinum blonde balayage hues will glisten like gold in the sunlight. This style will require some upkeep, but you'll feel like a blonde bombshell so it'll totally be worth it.
To style, blow dry your hair straight, parting your longer fringe to one side. Then smooth your hair with a flat iron for a polished finish.
Source: salsalhair via Instagram
Balayage Short Dark Hair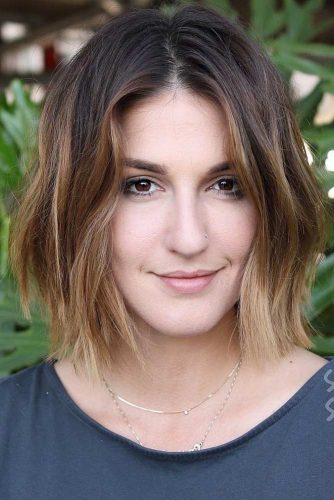 This wavy bob is super cute and the dark brown and caramel brown balayage tones are soft and feminine if you want a look that's sweet and innocent. This look is really stunning on those with naturally wavy tresses.
Source: salsalhair via Instagram
Balayage Short Straight Hair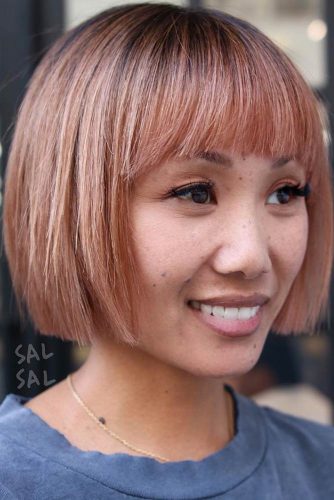 Another cute style for short, straight hair is this pretty blunt cut bob with a straight fringe. The apricot and lemon balayage highlights are girly and subtle so this look is great for any occasion. Simply blow dry straight and run a flat iron through your dry hair to achieve a straight, sleek finish.
Source: salsalhair via Instagram
Caramel Blonde Balayage Short Curly Hair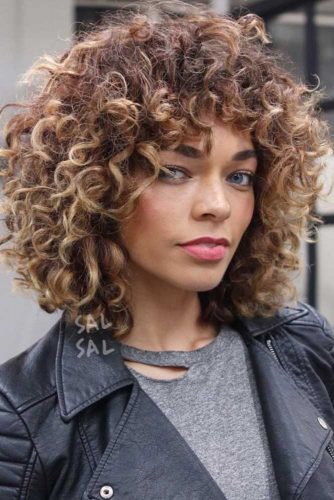 Girls with wild curls will love this curly short bob. Ask for short layers to add volume to your curly tresses. Then ask for caramel blonde and honey brown tones for a look that's sassy and chic!
Source: salsalhair via Instagram
Undercut and Platinum Blonde to Frost Blue Balayage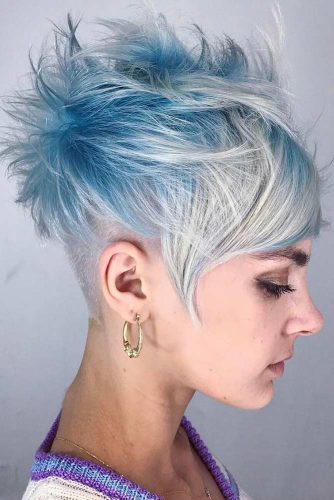 This icy blue pixie is too cute for words! Ask your stylist for an undercut with spiky layers. Platinum blonde and frosty blue streaks compete this adorable balayage cut!
To style, use a good amount of hair gel and tease your shorter locks for a bedhead look that's bold and sexy!
Source: hairgod_zito via Instagram
Short Layered Haircut with Purple Balayage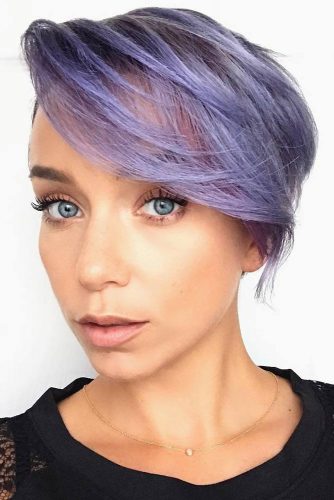 Layers can really add volume to any short style. This asymmetrical cut with long side bangs has a ton of volume thanks to perfectly placed layers. And it couldn't be cuter with the icy lilac and lavender hues throughout for a stunning balayage effect!
Source: sarah_louwho via Instagram
Balayage Pixie Cut
For those who want a bold and edgy look and don't mind a super short cut, a balayage pixie cut is just what you're looking for! Pixie cuts are very much in demand right now and if you look at the following idea for a daring balayage pixie, you may be soon convinced to try one of these avant-garde styles!
Balayage Pixie Platinum Blonde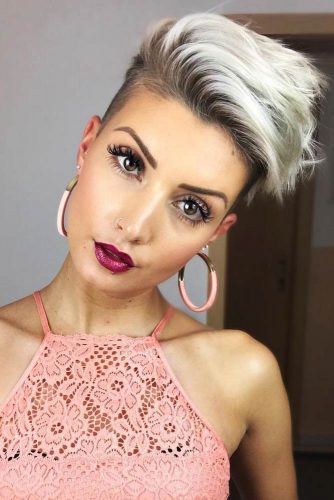 This platinum blonde pixie with dark roots and pale blonde balayage tones is tres chic. If you want a look that's daring and sexy, this might be the cut for you!
Source: jejojejo87 via Instagram
Balayage Pixie Brown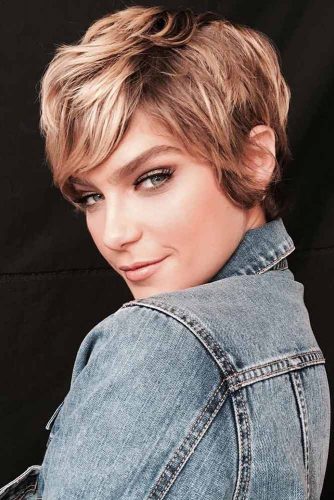 This pretty caramel brown and honey blonde pixie is sophisticated yet sexy if you want a look that says you take yourself seriously but also have a bit of a playful side.
Source: isabellasantoni via Instagram
Balayage Pixie Dark Hair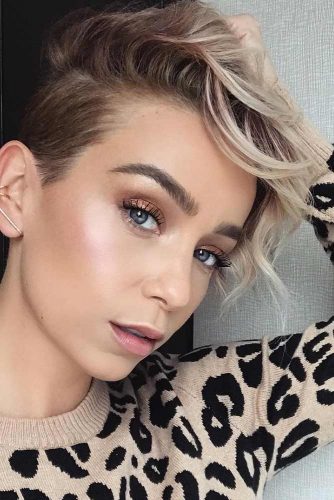 If you want to lighten up your darker tresses, this light blonde pixie with dark roots and shaved sides is super cute and edgy if you want to show off your sassy side.
Source: sarah_louwho via Instagram
Balayage Straight Pixie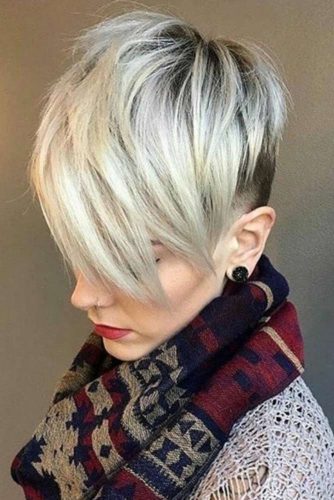 If you want a longer pixie cut, this silvery blonde straight pixie is very chic. Ask for shorter layers in the back and longer layers in the front, mainly towards your face with a longer fringe. Darker roots on a platinum blonde base are very sensual and appealing.
Source: nothingbutpixies via Instagram
Light Red Balayage Curly Pixie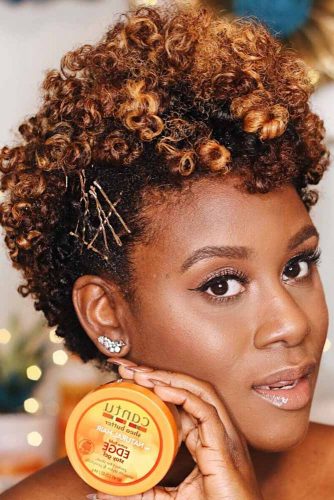 Curly pixies are super cute as they have a ton of body and texture. This fiery red, orange and black pixie will go well with your fierce personality. For a bold move, shave the sides short and sport your curly tresses in a trendy faux hawk.
Source: iknowleee via Instagram
Long Pixie Silver Balayage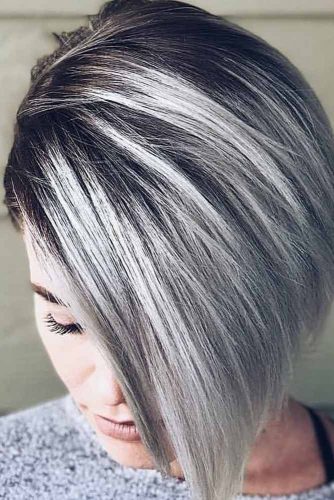 Silver hair is making a huge splash this season. This salt and pepper balayage effect looks striking on this asymmetrical pixie with drastically longer locks on one side.
Source: nothingbutpixies via Instagram
Balayage Bob Hair
What is a balayage bob? Balayage hair color can really add a lot of life and style to your short or long bob. Natural all over balayage tones will work best on a shorter bob or pixie, but it's pretty much "anything goes" when it comes to longer bobs. One of the main advantages of getting balayage tone with a bob haircut is that you can get your locks trimmed and your touch up at the same time. Most bob cuts need to be trimmed every six to eight weeks for shorter bobs and ten to twelve for lob haircuts. The same principle applies to balayage hues. Lighter balayage tones such as blondes and pastels might need a touch up more often but if you plan it right, you can book at appointing for both a trim and a touch up at the same time. And we are certain that if you love your new look, you won't mind a bit of upkeep. What woman doesn't like to pamper herself with a day at the salon?
Check out our looks for balayage bob style and you might find one that calls your name!
Balayage Short Bob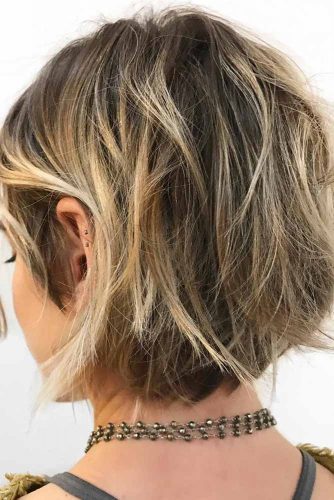 This choppy short layered bob is just adorable but throw in soft blonde highlights atop dark roots and you have a multidimensional look that just screams volume and texture!
Source: prettylittleombre via Instagram
Balayage Bob Style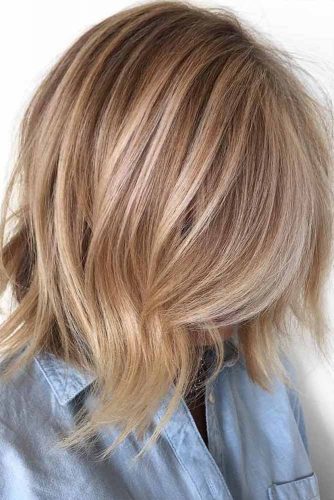 This buttery blonde balayage is so pretty and girly. The carefree waves add a sense of mystery.
Source: prettylittleombre via Instagram
Platinum Blonde Balayage Bob Straight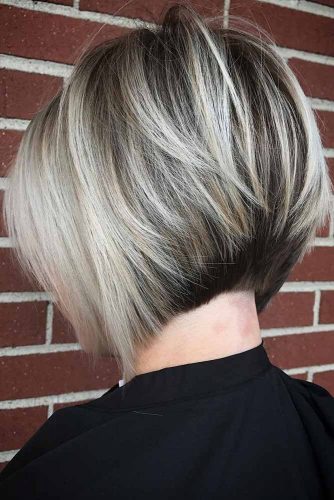 This classic A-line bob with a slight undercut is timeless if you want to go for a look that will never all out of favor. But give it a modern edge with black roots and pretty blonde balayage hues throughout.
Source: rochellegoldenhairstylist via Instagram
Denim Blue Balayage Bob Wavy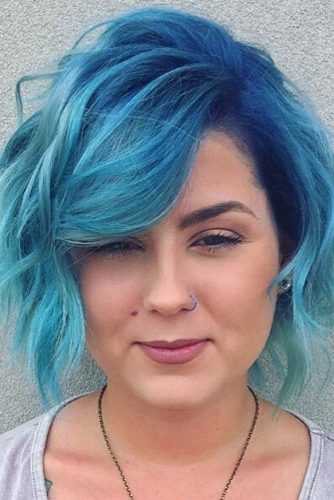 Blue hair is just out of this world and this denim blue balayage is no exception! Long side bangs and wavy layers add fullness and life to this stylish short bob.
Source: hairgod_zito via Instagram
Balayage Bob Blonde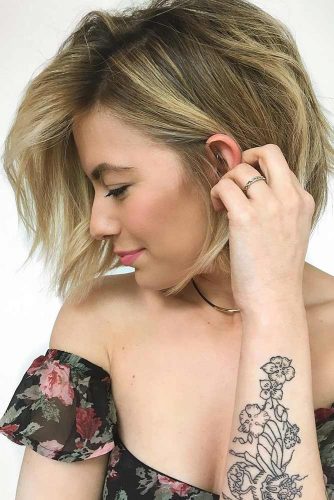 This wavy blonde balayage bob with varying shades of blonde is so pretty and chic! Ask your stylist for soft face framing layers and let your waves go wild for a sexy, sultry vibe!
Source: prettylittleombre via Instagram
Balayage Bob Brown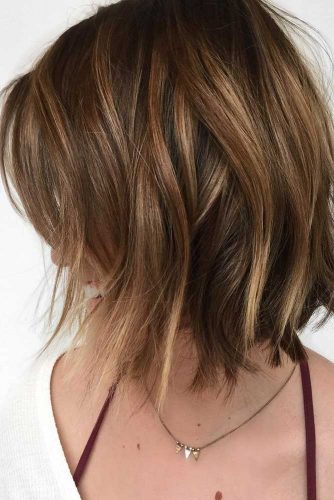 This short, wavy bob with choppy ends is super cute. But we think the cool brown and warm honey blonde highlights add a ton of depth and dimension to this adorable short bob haircut!
Source: prettylittleombre via Instagram
Balayage Bob Brunette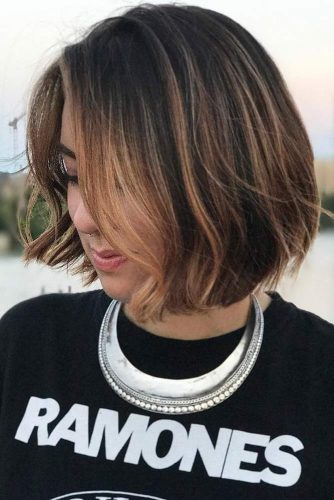 If you want to add subtle tones to your brunette locks, this caramel brown balayage is perfect! The face-framing waves are soft and romantic and the pretty caramel hues on the chocolatey brown base are very chic!
Source: prettylittleombre via Instagram
Balayage Bob Dark Hair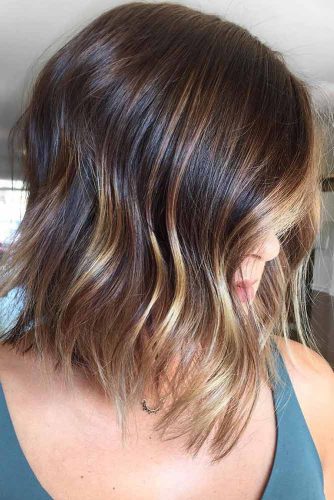 If you have really dark hair but want to give it a pretty pop of color, this pretty shaggy a line bob is very stylish. The honey brown and bright blonde tones add a subtle but elegant hint of color to this pretty short bob.
Source: prettylittleombre via Instagram
Balayage Lob Hair
A lob is simply slang for "long bob." A lob is longer than a standard bob and can be anywhere past the shoulders or longer. Lobs look positively alluring with balayage hair colors whether you have naturally curly hair or are looking for balayage long bob straight style. Still, not convinced? Take a look at these eye-catching looks for balayage lob styles!
Balayage Lob Blonde Silk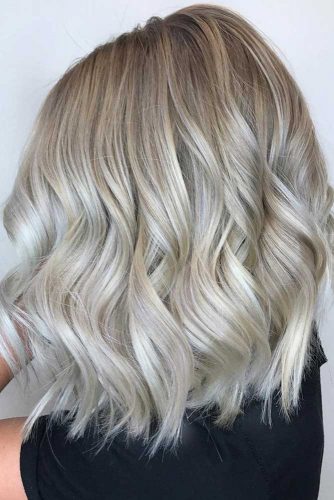 This silky blonde lob is just enchanting! The subtle blonde balayage hues are soft and feminine the beachy waves are so glamorous!
Source: lisalovesbalayage via Instagram
Lob Balayage Brunette and Orchid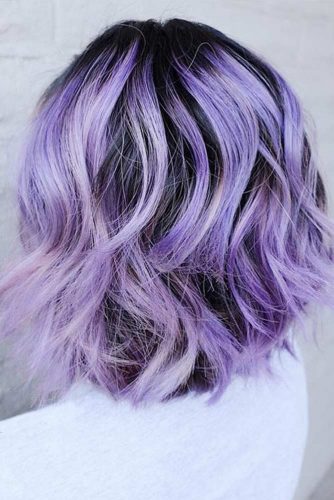 Those with darker tresses who are looking for a drastic change should consider this wavy purple and brunette balayage lob. The colors of this long bob balayage brunette are striking and just edgy enough to give it a dramatic flair!
Source: hairgod_zito via Instagram
Gold Blonde Balayage Lob Dark Hair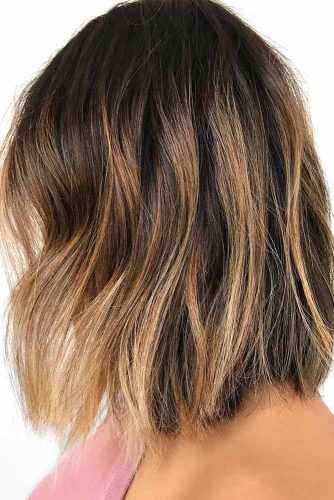 If you have darker brown hair and want to lighten it up just a bit, add some golden blonde balayage hues like the ones pictured here. It definitely adds texture to your pretty brown tresses!
Source: prettylittleombre via Instagram
Platinum Blonde Balayage Lob Straight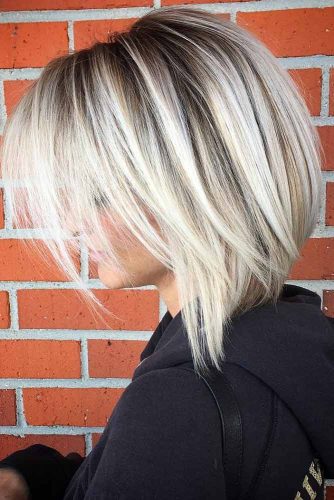 This look has it all… choppy layers, asymmetrical cut, and pretty pale blonde tones with darker roots. If you want a sexy, bedhead look this long bob balayage blonde style is just the cut and color for you!
Source: rochellegoldenhairstylist via Instagram
Black Ice Balayage Lob Wavy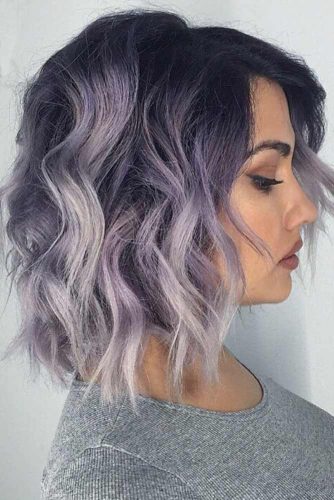 If you want a look that's playful yet edgy, this wavy lob with black underneath sand icy purple hues is captivating! Soft beachy waves will make you feel like a mermaid princess!
Source: hairgod_zito via Instagram