Salt and Pepper Tones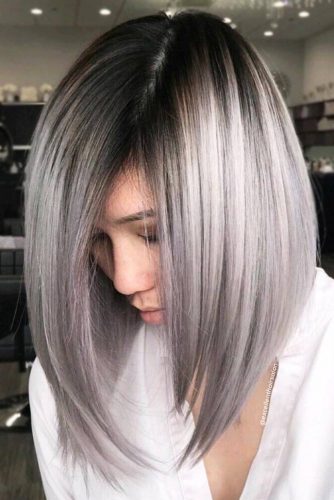 Let's be honest, there is no way to spice up your look better than adding some salt and pepper to it! No, we're not kidding. Please, have a look at this picture to get what we mean. This gray balayage with darker roots is the trendiest idea people could ever see. It's better than popular gray ombres you've seen lately, as it's softer, it's hotter, it's tastier. The contrast will save the world!
Source: kimwasabi via Instagram
Brunette to Blonde Fade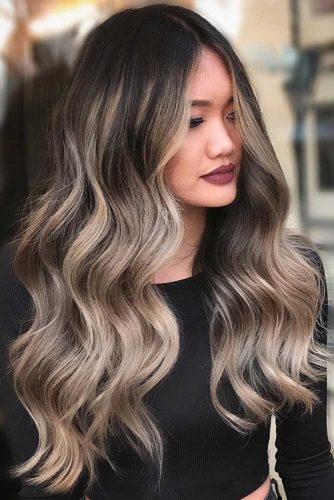 Going from one extreme to another? Don't know what mood you're in these days? Here's a stunning decision for indecisive girls who want to be on point. If you have no idea whether you're a blonde or a brunette in heart, just mix these two! A contrast balayage has never been so aesthetically beautiful.
Source: hairbysarmad via Instagram
Rose Gold Highlights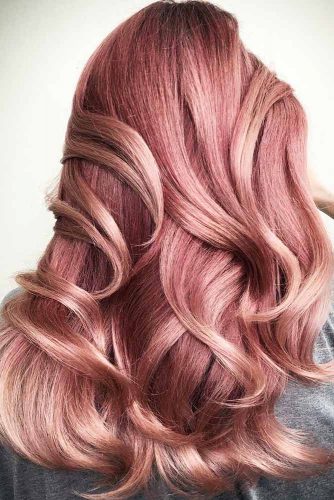 Don't be shy to show how gentle you are. Express your tenderness in the most amazing way: let people fall in love with your gentle rose golden twist. Rose gold highlights are something that every girl dreams to see in the mirror. Maybe it's time to make your dreams come true?
Dark and Milk Chocolate Balayage
Fall Foliage
Wintery Tones
Mermaid Hair
Pastel Highlights
Rainbow Brights
Tortoiseshell Tones
Bombshell Blonde
Natural Fade
Pumpkin Spice
Source: guy_tang via Instagram
Balayage Short Hair
Balayage hair color is taking the world by storm. As it is a more subtle form of the popular ombre style, it is the hair color technique of choice for those who are looking for a more professional and polished style. However, this doesn't mean that balayage hair color is boring. Quite the contrary, balayage hues are stunning. As you will see by the styles we have chosen below, balayage hair is positively gorgeous.
Before you balayage your shorter locks, it is important to note that if you have really short hair, there are other techniques that may be more flattering. For example, if you have a closely-cropped hairstyle, it might be best to use a technique such as all over color. For those with mid-length and lob-length hair, balayage is your best bet.
Find the look that works best for you and get ready for a sexy new look! Take a gander at these stunning looks for balayage short hair!
Red Balayage Very Short Hair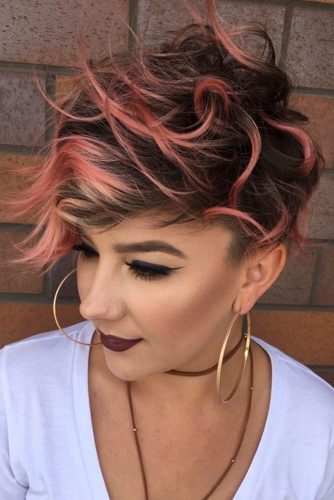 This super short curly pixie is chock-full of volume and texture. The deep red and pink hues look stunning with the chocolate brown roots! Ask for bold red streaks throughout and be sure to use shampoo for color treated hair to keep these rocking red tresses from fading!
To style, add some volumizing mousse to your damp hair and blow dry with a round brush, curling the ends and testing it as you go. This look is perfect for those who want an edgy vibe as well as short cut with a ton of volume!
Source: katiezimbalisalon via Instagram
Pink Balayage Mohawk Haircut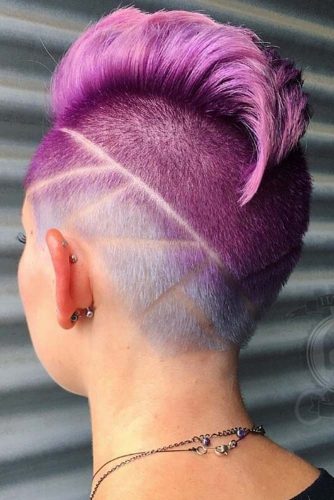 If you want a look that will set you apart from the norm, this fuschia pink Mohawk is very avant-garde! The shaved sides with a geometric pattern are very trendy right now, especially with the pretty purple and pink balayage hues. And the top adds a ton of volume and height to your short hair.
Source: hairgod_zito via Instagram
Balayage Short Hair Blonde
Did you know that you can use balayage coloring to enhance your facial features? It is a special flattering technique for those with shorter hair. Lighter shades are used to enhance texture and darker hues will make your hair appear more thick and full. As well, there are certain shades that can either soften or strengthen your facial features and skin tone.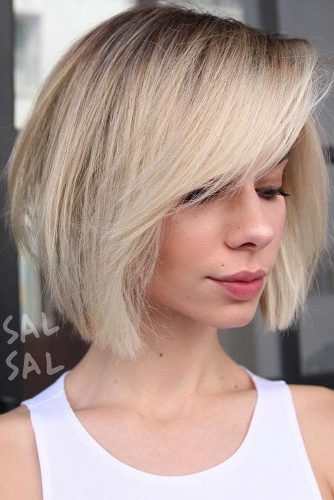 A-line bob cuts are timeless and true! And what's better than a stunning blonde balayage short bob? With darker roots and undertones, the platinum blonde balayage hues will glisten like gold in the sunlight. This style will require some upkeep, but you'll feel like a blonde bombshell so it'll totally be worth it.
To style, blow dry your hair straight, parting your longer fringe to one side. Then smooth your hair with a flat iron for a polished finish.
Source: salsalhair via Instagram
Balayage Short Dark Hair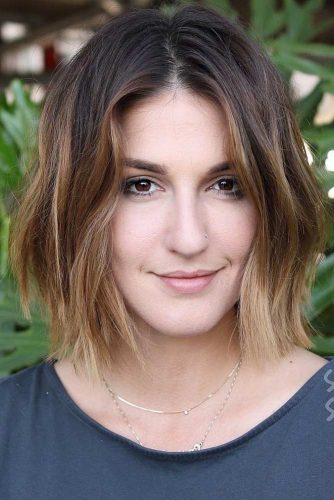 This wavy bob is super cute and the dark brown and caramel brown balayage tones are soft and feminine if you want a look that's sweet and innocent. This look is really stunning on those with naturally wavy tresses.
Source: salsalhair via Instagram
Balayage Short Straight Hair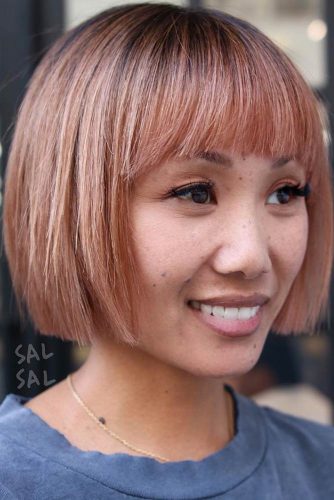 Another cute style for short, straight hair is this pretty blunt cut bob with a straight fringe. The apricot and lemon balayage highlights are girly and subtle so this look is great for any occasion. Simply blow dry straight and run a flat iron through your dry hair to achieve a straight, sleek finish.
Source: salsalhair via Instagram
Caramel Blonde Balayage Short Curly Hair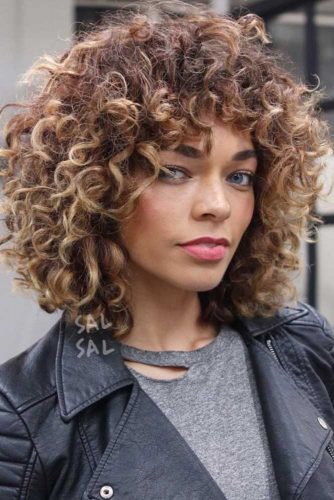 Girls with wild curls will love this curly short bob. Ask for short layers to add volume to your curly tresses. Then ask for caramel blonde and honey brown tones for a look that's sassy and chic!
Source: salsalhair via Instagram
Undercut and Platinum Blonde to Frost Blue Balayage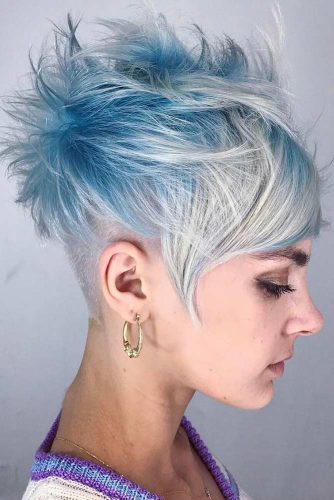 This icy blue pixie is too cute for words! Ask your stylist for an undercut with spiky layers. Platinum blonde and frosty blue streaks compete this adorable balayage cut!
To style, use a good amount of hair gel and tease your shorter locks for a bedhead look that's bold and sexy!
Source: hairgod_zito via Instagram