Short Layered Haircut with Purple Balayage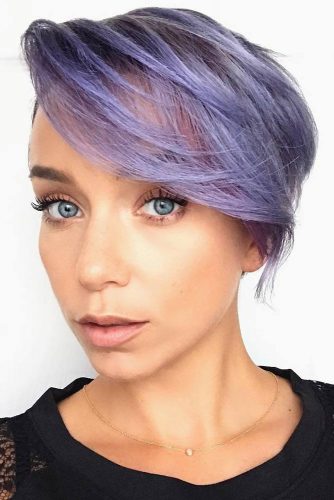 Layers can really add volume to any short style. This asymmetrical cut with long side bangs has a ton of volume thanks to perfectly placed layers. And it couldn't be cuter with the icy lilac and lavender hues throughout for a stunning balayage effect!
Source: sarah_louwho via Instagram
Balayage Pixie Cut
For those who want a bold and edgy look and don't mind a super short cut, a balayage pixie cut is just what you're looking for! Pixie cuts are very much in demand right now and if you look at the following idea for a daring balayage pixie, you may be soon convinced to try one of these avant-garde styles!
Balayage Pixie Platinum Blonde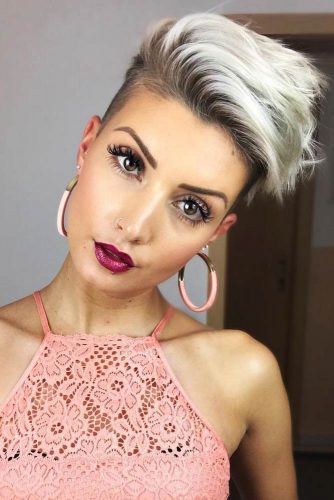 This platinum blonde pixie with dark roots and pale blonde balayage tones is tres chic. If you want a look that's daring and sexy, this might be the cut for you!
Source: jejojejo87 via Instagram
Balayage Pixie Brown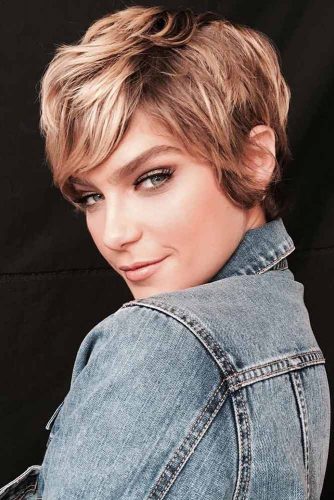 This pretty caramel brown and honey blonde pixie is sophisticated yet sexy if you want a look that says you take yourself seriously but also have a bit of a playful side.
Source: isabellasantoni via Instagram
Balayage Pixie Dark Hair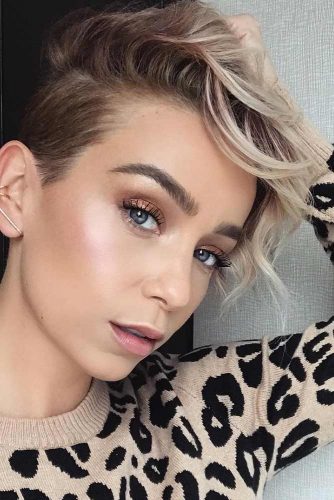 If you want to lighten up your darker tresses, this light blonde pixie with dark roots and shaved sides is super cute and edgy if you want to show off your sassy side.
Source: sarah_louwho via Instagram
Balayage Straight Pixie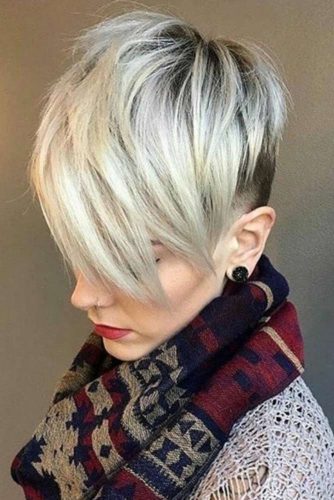 If you want a longer pixie cut, this silvery blonde straight pixie is very chic. Ask for shorter layers in the back and longer layers in the front, mainly towards your face with a longer fringe. Darker roots on a platinum blonde base are very sensual and appealing.
Source: nothingbutpixies via Instagram
Light Red Balayage Curly Pixie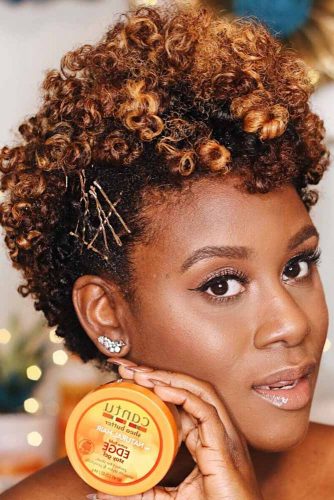 Curly pixies are super cute as they have a ton of body and texture. This fiery red, orange and black pixie will go well with your fierce personality. For a bold move, shave the sides short and sport your curly tresses in a trendy faux hawk.
Source: iknowleee via Instagram
Long Pixie Silver Balayage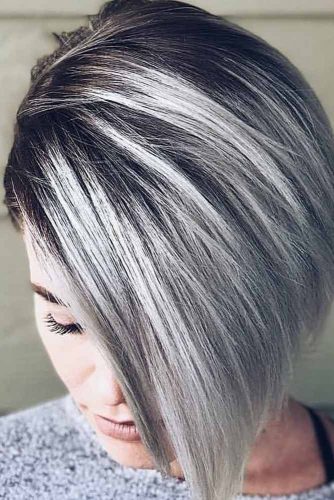 Silver hair is making a huge splash this season. This salt and pepper balayage effect looks striking on this asymmetrical pixie with drastically longer locks on one side.
Source: nothingbutpixies via Instagram
Balayage Bob Hair
What is a balayage bob? Balayage hair color can really add a lot of life and style to your short or long bob. Natural all over balayage tones will work best on a shorter bob or pixie, but it's pretty much "anything goes" when it comes to longer bobs. One of the main advantages of getting balayage tone with a bob haircut is that you can get your locks trimmed and your touch up at the same time. Most bob cuts need to be trimmed every six to eight weeks for shorter bobs and ten to twelve for lob haircuts. The same principle applies to balayage hues. Lighter balayage tones such as blondes and pastels might need a touch up more often but if you plan it right, you can book at appointing for both a trim and a touch up at the same time. And we are certain that if you love your new look, you won't mind a bit of upkeep. What woman doesn't like to pamper herself with a day at the salon?
Check out our looks for balayage bob style and you might find one that calls your name!
Balayage Short Bob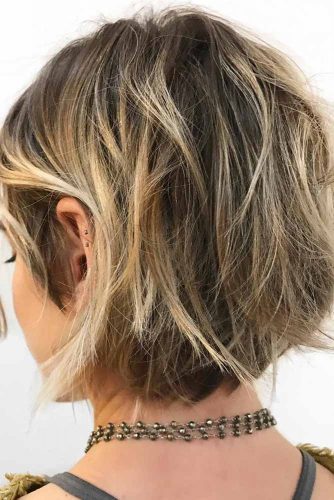 This choppy short layered bob is just adorable but throw in soft blonde highlights atop dark roots and you have a multidimensional look that just screams volume and texture!
Source: prettylittleombre via Instagram
Balayage Bob Style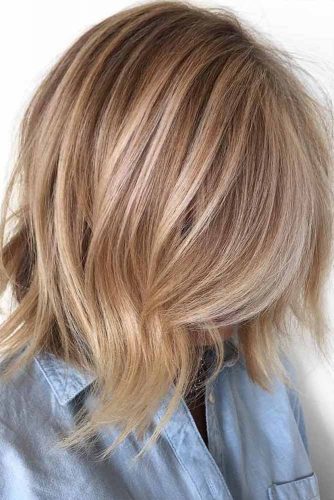 This buttery blonde balayage is so pretty and girly. The carefree waves add a sense of mystery.
Source: prettylittleombre via Instagram