Blonde Asymmetrical Bob With Bangs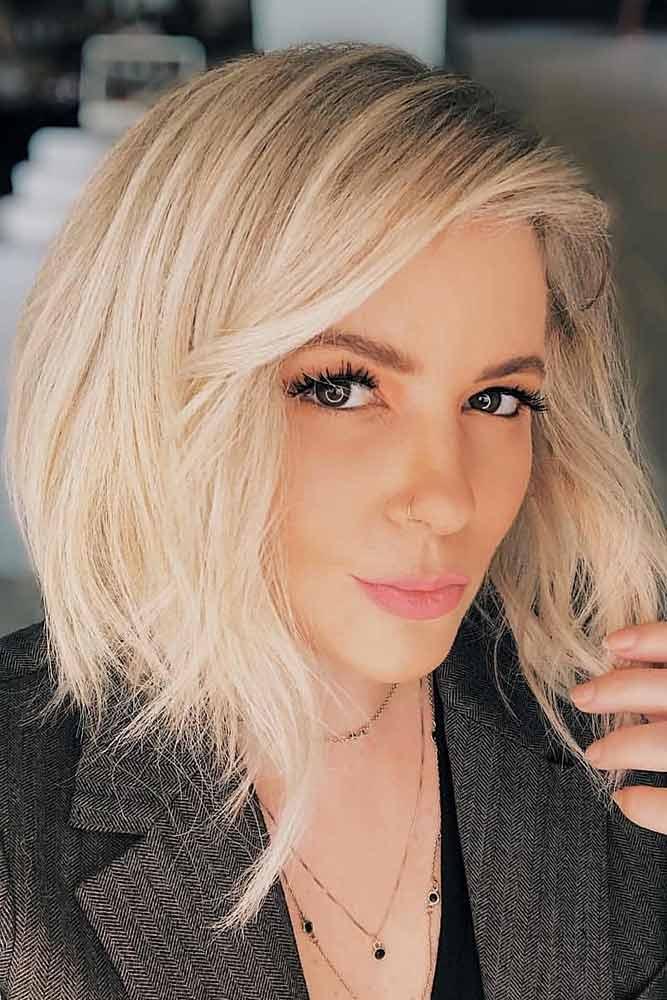 Source: meucabelocurto/Instagram
Medium bob haircuts are longer than short bobs and come down to around the chin. While they're less polished, they're easier to manage, quite playful, and so much fun. An asymmetrical bob haircut with bangs is even more delightful. There's a wide range from which to choose, including side, swept, choppy, blunt, and arched, just to name a few.
This model's short, fringed bang compliments her facial structure and accentuates her extraordinary eyes, like an illuminated, custom-built frame. A layered asymmetrical bob with bangs such as hers suits all hair textures and types and adds body, along with the character.
Weave Bob Hairstyles With Side Part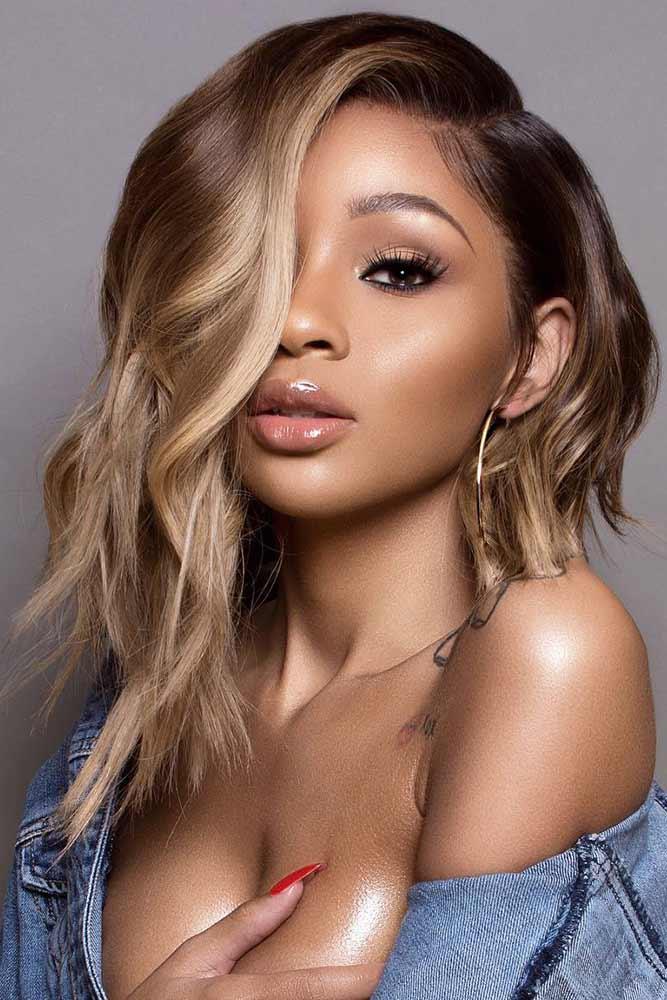 Source: ___omgihy/Instagram
Weaves are great for those who aren't sure they like a certain style or whose hair isn't yet long enough to get the cut. Weaves are strips of synthetic or natural hair that an individual, friend, or a hairstylist either glues, sews, or clips onto the natural hair. There are many textures and styles from which to choose, including an asymmetrical bob weave. Suppose, too, you've admired the long angled bob but were hesitant to make the commitment.
You could use a natural cut or a weave bob hairstyle with a side part to simulate it whenever you wanted. See this model's hair? All you have to do is wear one side forward and then fold the other side back behind your ear (use bobby pins, should you need). And, there you have it: a splendid, beautiful bob. And, within seconds, you can once again be chic and casual. Yes, the asymmetrical bob can make you the modern-day Cinderella.
Long Bob For Sleek Black Hair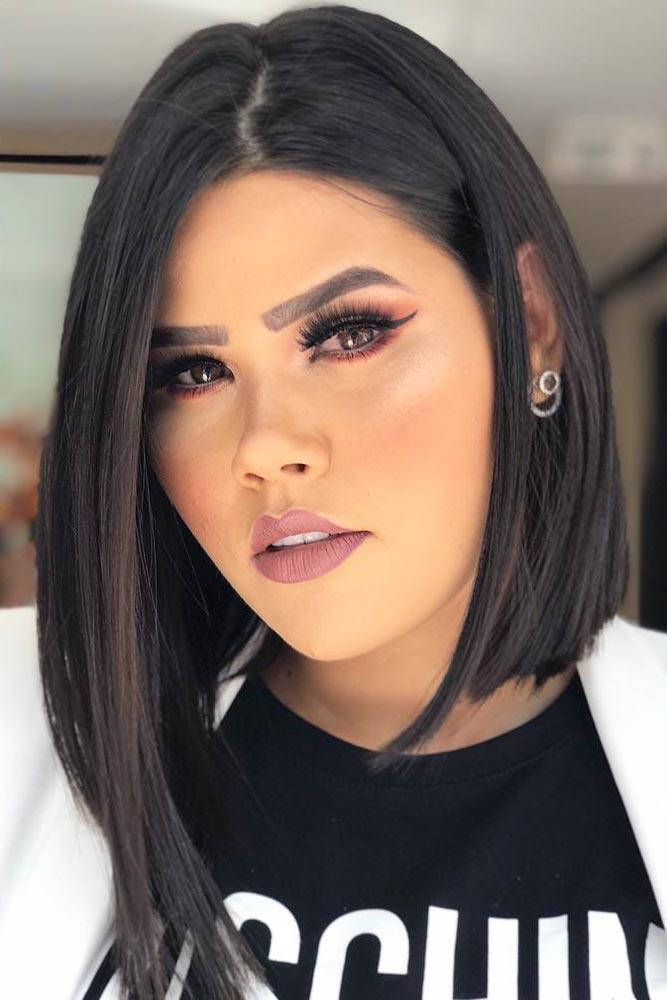 Source: ro.hsiqueira/Instagram
Once you decide upon a bob, which is very smart, you then have to determine which one. That's so hard. There are so many great ones. The inverted bob is an excellent choice. It's timeless and always complimenting. Essentially, the hairstylist layers the back and then graduates the front pieces into longer, curved sections that angle toward the front.
A long inverted bob, as its name implies, is longer and usually doesn't have the short-stacked section in the back. The front sections remain the same. An asymmetrical long bob, like the model is wearing, has unequal sides. As you can see, an asymmetrical bob on black hair is utterly spectacular. It's so shiny, smooth, dramatic and oh so sexy. A casting director might take one look at her and cast her as the seductress in an upcoming movie.
Ice Blonde Side-Parted Asymmetrical Lob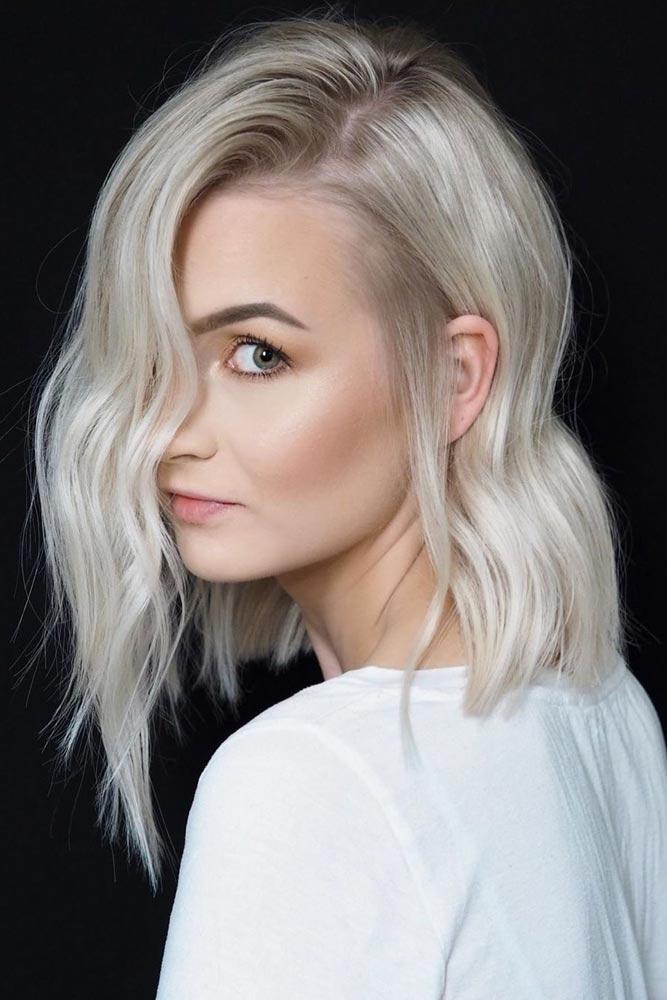 Source: hairbylindal/Instagram
Can you imagine what a hypnotic duo you will create once you put a side-part with asymmetry together? In fact, that's the best way to intensify the uncommon silhouette of the cut, making your look even more dynamic and fun. This idea seems to embrace everything a modern girl is dreaming to rock: seductive asymmetry and the most sought-after hair color. If you have always wanted to make your hair look significant but had no idea how to make it right, this combo is key.
Shave Side Asymmetrical Bob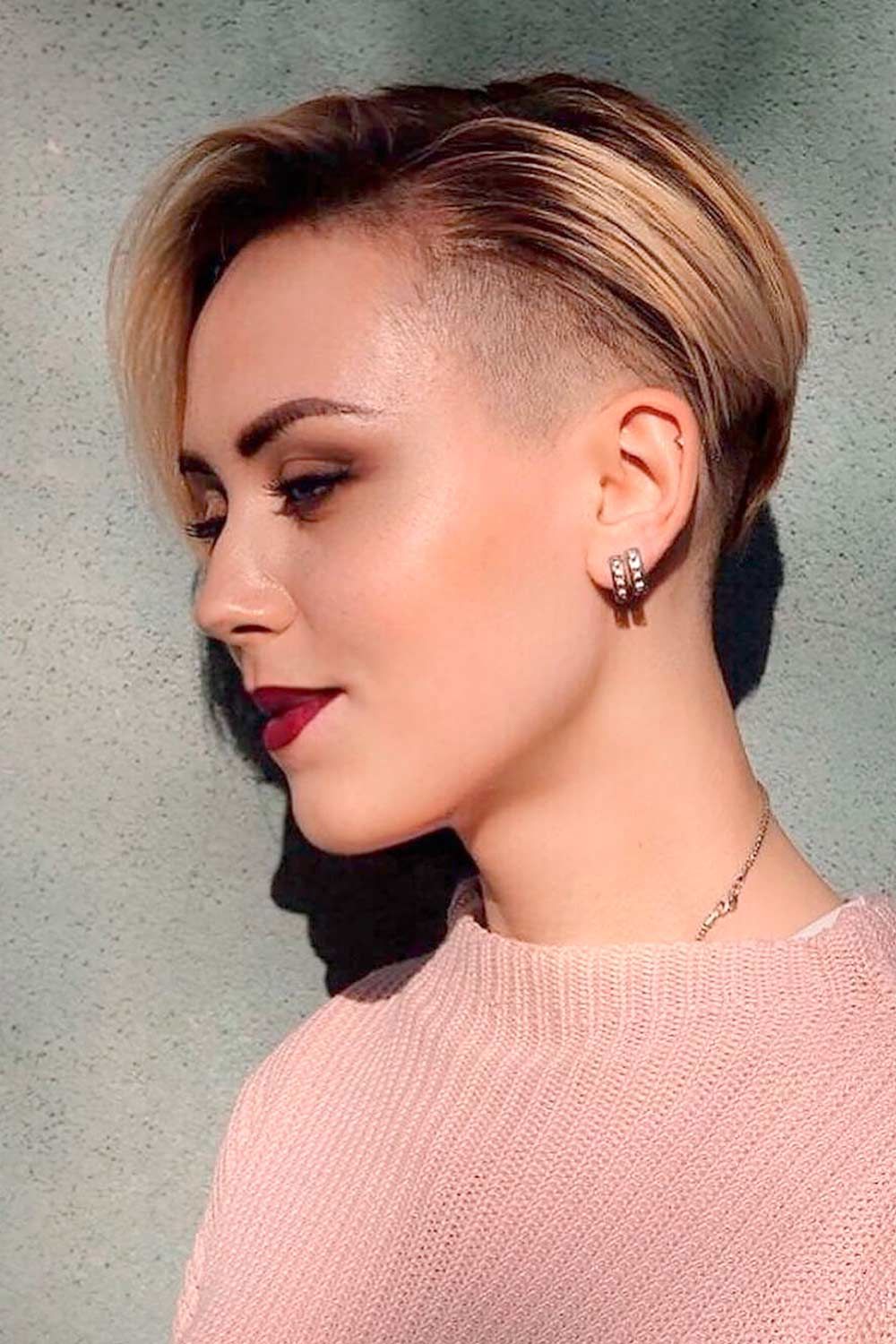 Source: mainpointsalon/Instagram
Just in case you weren't sure about how versatile these bobs can be, take a look at this asymmetrical pixie bob. Its ultra-short length means that it lies somewhere between a pixie cut and bob style.
This style contains a short stack at the nape of the neck and a shaved detail at the left temple. If you decide that this cut is for you, consider the balance that the straight hair provides to the textured buzzed portions of the hair. Round and swooping side bangs add a touch of femininity.
Undercut But Not Underrated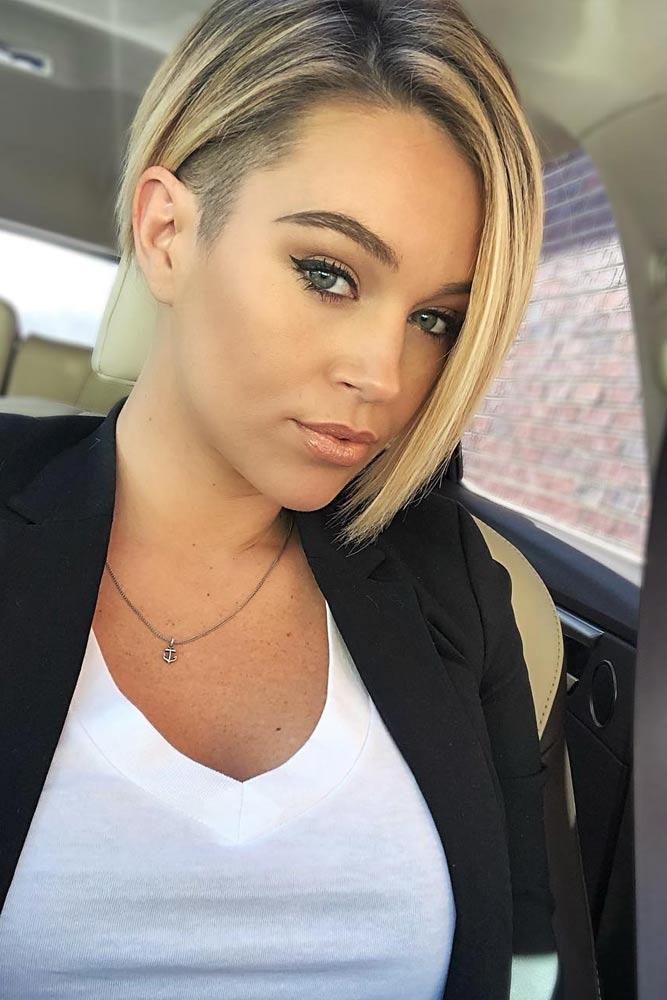 Source: jessiejanesway/Instagram
Undercuts are very trendy this year. You can really add a playful edge with the right undercut. They work with every length of hair and they are easy to style, as well. Simply add an anti-frizz serum to your wet hair and blow-dry. Then, apply a heat protectant and enhance the sleekness of your look by giving it just a pass of a flat iron. It's that easy! And the fun thing about an undercut is that if you leave it longer, you will open the world of countless styling options: anything from wavy styles to sassy updos will be yours. However, you do need to maintain the undercut, so you'll need to get your hair trimmed every few weeks, but this fun look is worth the effort!
Medium Asymmetrical Bob With Undercut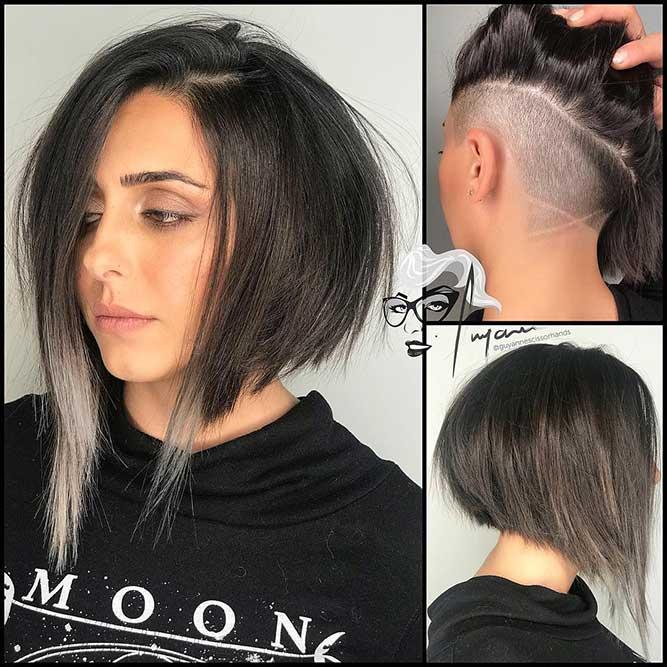 Source: guyannescissorhands/Instagram
Diamonds are a girl's best friend. No, they're not. Razors are a girl's best friend! That's because a hairstylist uses one to create undercuts and under shaves. In an undercut, the hairstylist shaves off a portion of hair from either side, both sides, and/or the nape of the neck. The hairstylist will also often preserve a long portion of hair for fashion versatility. In an under shave, the hairstylist shaves off all the hair from either side, both sides, and/or the nape of the neck all the way up to the scalp.
The model in the upper right photo displays an asymmetrical bob with under shave. It always looks super cool and hip and in all likelihood always feels that way. The model in the other two photos wears an asymmetrical bob with an undercut. The undercut lies beneath one of her sides, so you only see an asymmetrical bob from the back view. We'll just have to wait until she ties up or pulls back at least one of those cool tapered sides to see it. Oh well.
Layered Asymmetrical Bob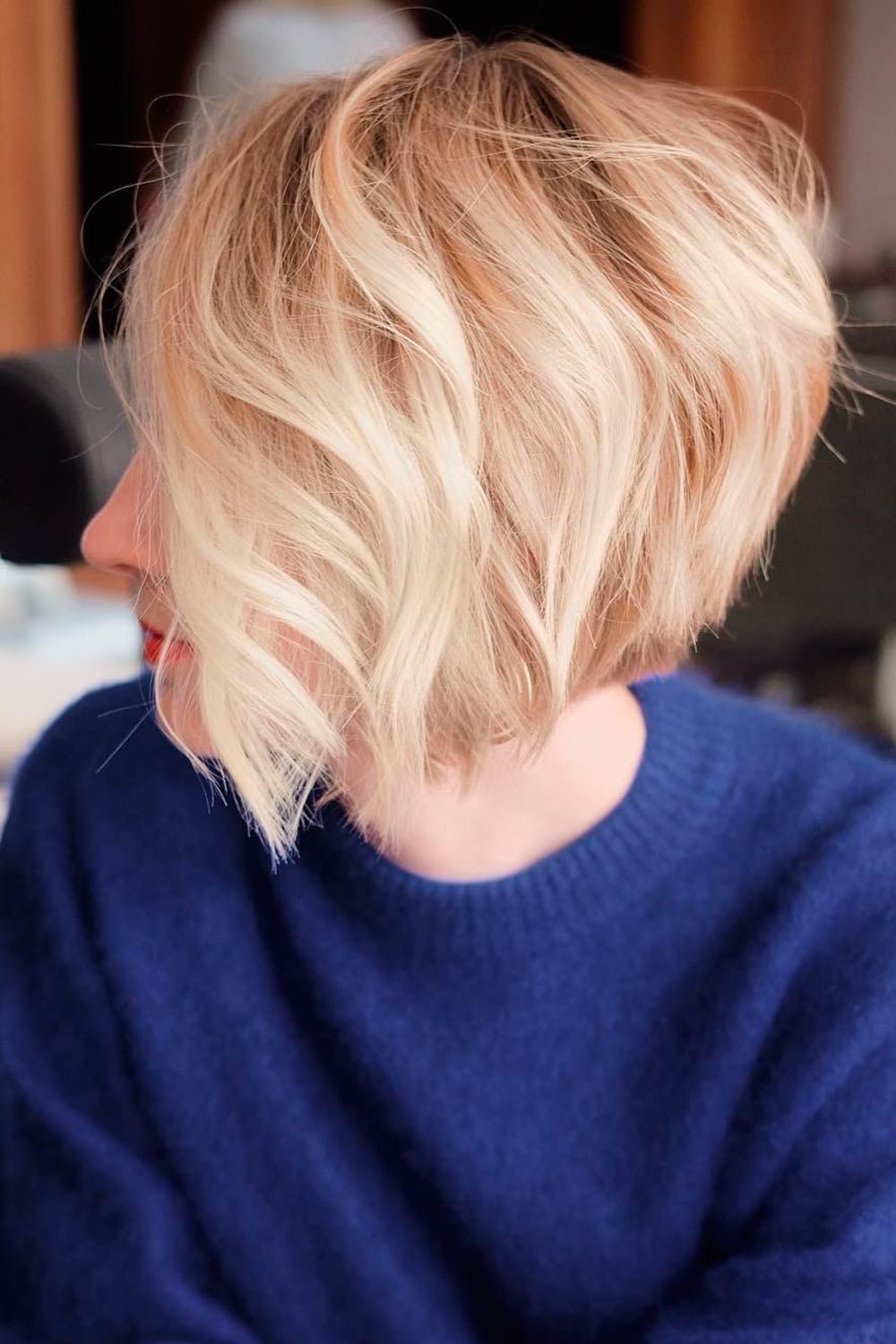 Source: mainpointsalon/Instagram
Layers provide the opportunity to play with dimension and styling in a way that sleek styles don't. To add them into your asymmetrical bob, layers should start at the grown of the head and feed into long, side-swept bangs.
For those wondering how to style an asymmetrical bob with layers, a curling hot tool of your choice is necessary. Add a bit of wave to let the layers work properly, and add an extra boost of volume, too. Salt spray is helpful before styling begins, as it will add a light texture that is preferable to the crunch that sometimes accompanies hairspray.
Short Layered Bob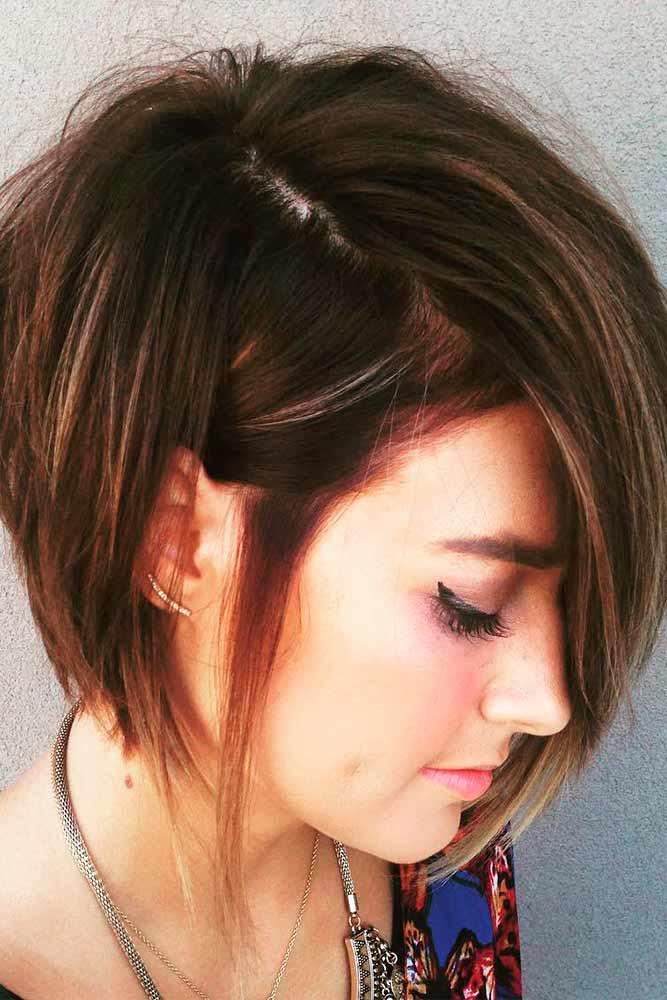 Source: maddyfrankow/Instagram
Layered haircuts are very popular right now as they add a ton of volume and texture to any style of hair. This short layered bob is no exception.
With longer side bangs and stacked layers in the back, it is ahead of its time. The pretty auburn and light brown balayage adds a ton of dimension to this supercut short asymmetrical bob.
Short, Medium, And Long Layers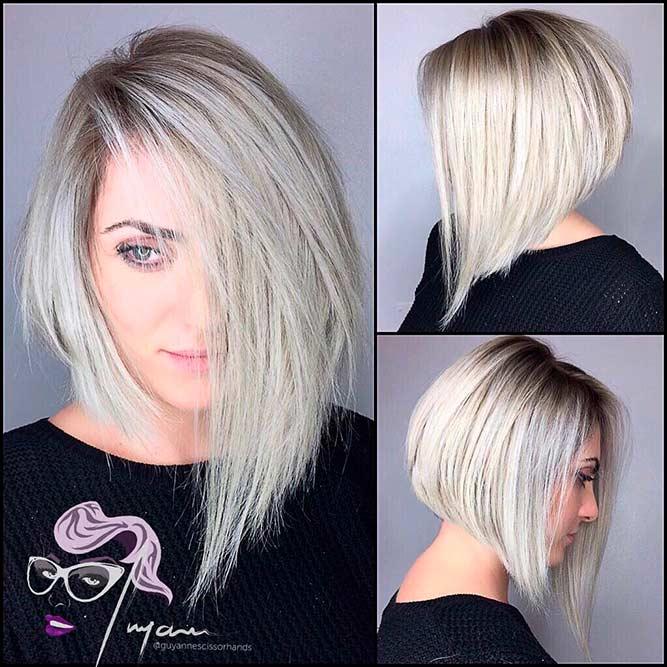 Source: guyannescissorhands/Instagram
Lobs, or longer bobs, are all the rage this season, especially long asymmetrical haircuts. They are exceptionally cute and perfect if you are going for a sensual or flirty vibe.
The asymmetrical long bob with a platinum blonde ombre fade is very striking and dramatic if you want to turn heads everywhere you go. Leave one side drastically longer for a look that's both daring and sexy.
Pink-Grey Layered Asymmetrical Bob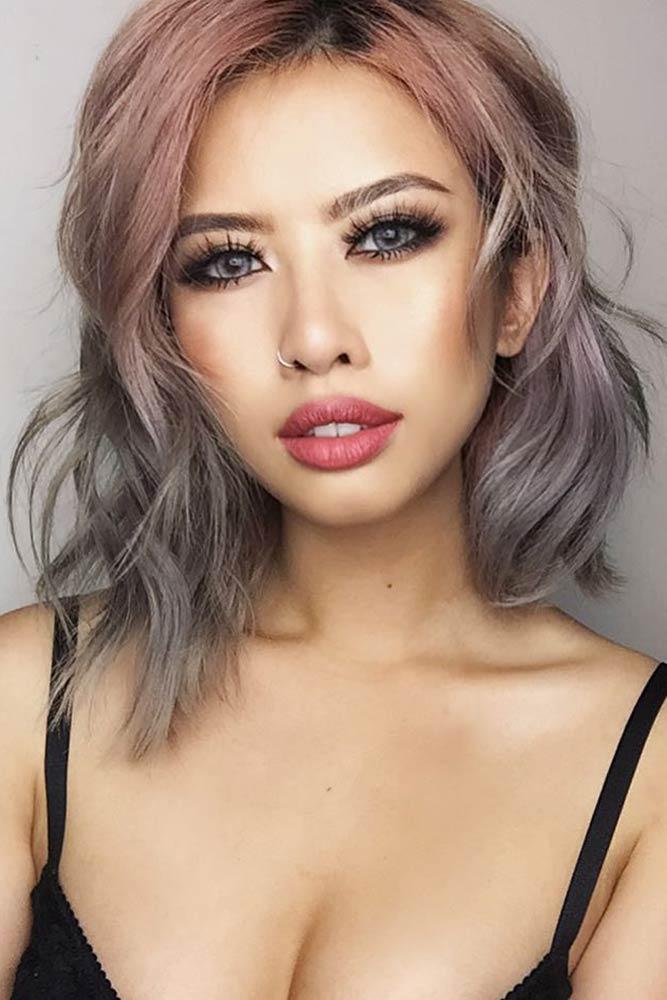 Source: hello.chantelle/Instagram
An unevenly layered asymmetrical bob needs mussing. An angled bob, such as the one this model is wearing, offers an easy to tousle look, which can be even further accentuated with rollers or curling iron, depending on how dressed up or down she wants to look. Notice how her barely noticeable, wispy side bangs draw you to her striking eyes and lips and how they also add volume to the rest of her hair. And, that pink and gray hair color. Pink and gray are actually one of the most calming color combinations. Not on her, though. She excites pink and gray. She rocks those colors! To the max!