#11: Wild and Red A-Line Haircut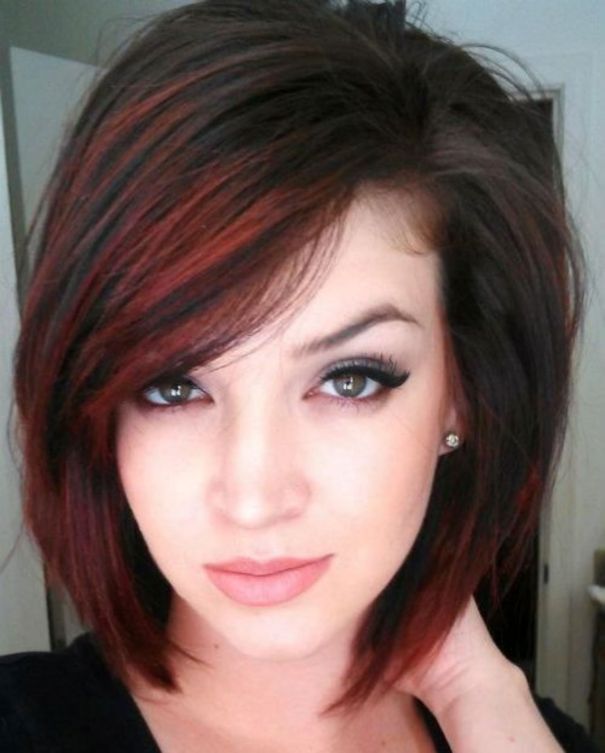 This bob features bold steaks of deep red throughout, illuminating the face and accentuating cut layers. Hair should rest just below the chin line, making it a hairstyle that's easy to handle.
#12: Rocker A-Line Hairstyle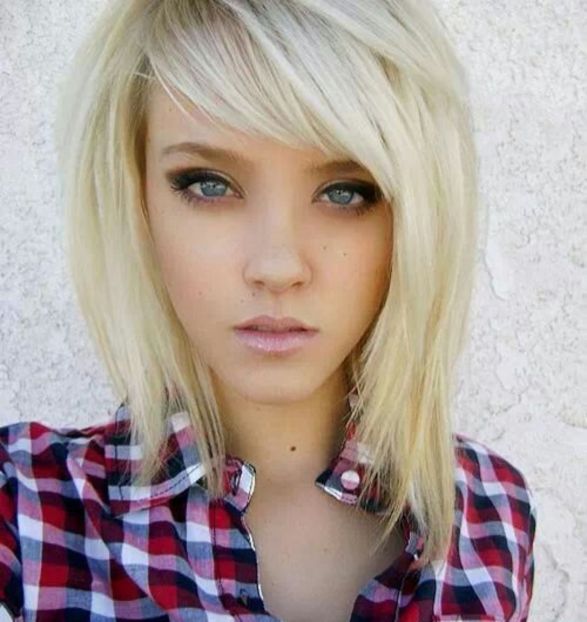 Fine hair is not excluded from modern, trendy hairstyles. This long bob with side bangs across the entire forehead along with multi-length layers is designed exclusively for thinner locks.
#13: Blunt Glossy Poker Straight Lob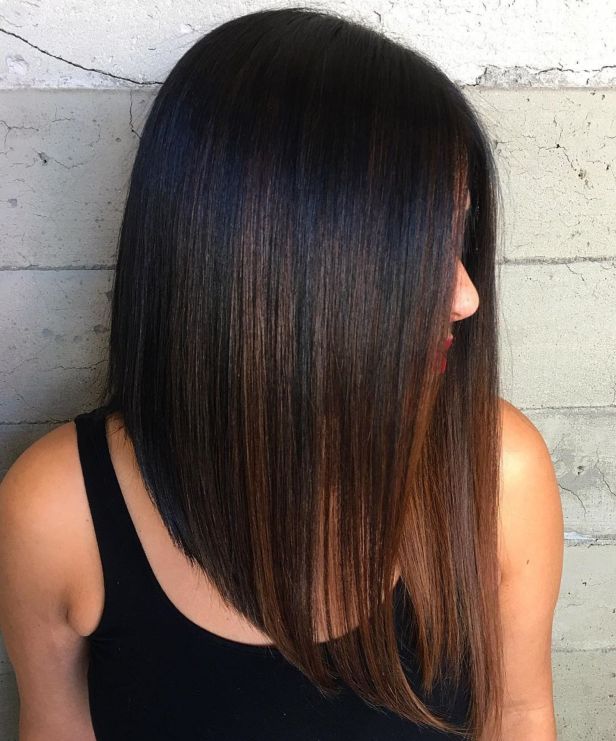 The smooth A-line cut leaves out the layers and levels, letting the exaggerated angle and cool coloration do the heavy lifting. Add a slightly off-center part, poker-straight styling and a healthy, glossy sheen and you've got a winning hand.
#14: Curly Layers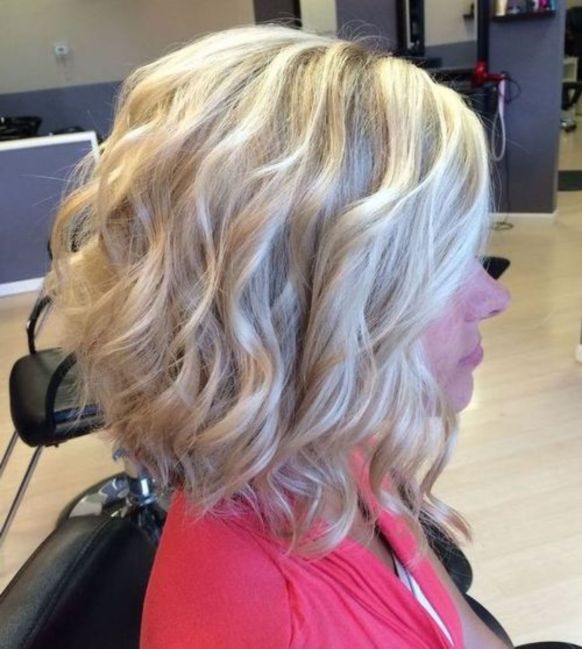 Use a small or medium barreled iron to pull off these loose, modern ringlets that will show off the beautiful layers that come with your A-line bob. If you can't maintain the curls on a daily basis, don't worry – this style looks just as lovely straight or wavy.
#15: Chocolate Bob with Layers and Subtle Highlights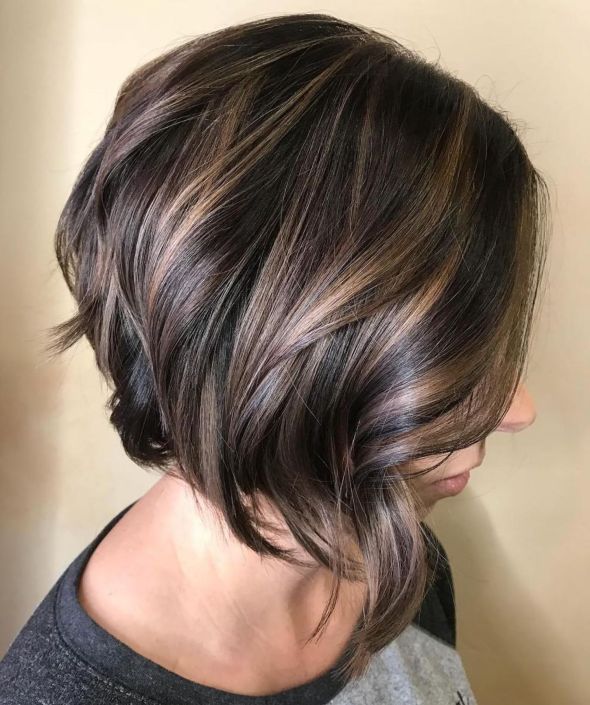 The extra-long front pieces present a whole new way to frame the face. A deep side-part and soft waves work to create an ultra-romantic side-sweep that serves the wearer well. The subtle mid-blonde highlights appear more sun-kissed than salon-made.
#16: Short Edgy A-Line Bob Haircut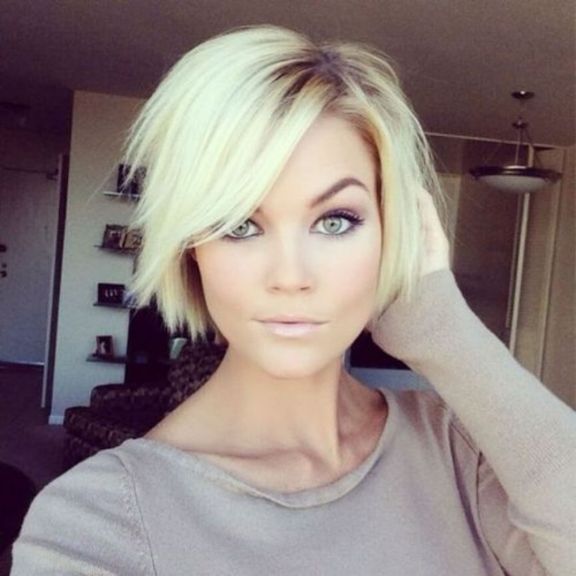 If you're willing to go rather short, this bob style is adorable. Make sure your stylist uses a blunt cut for the ends and leaves you some long bangs that can be parted to the side. This is a fun, low-maintenance look that takes advantage of the A-line technique for additional body and sass.
#17: Classy Stacked Brown Bob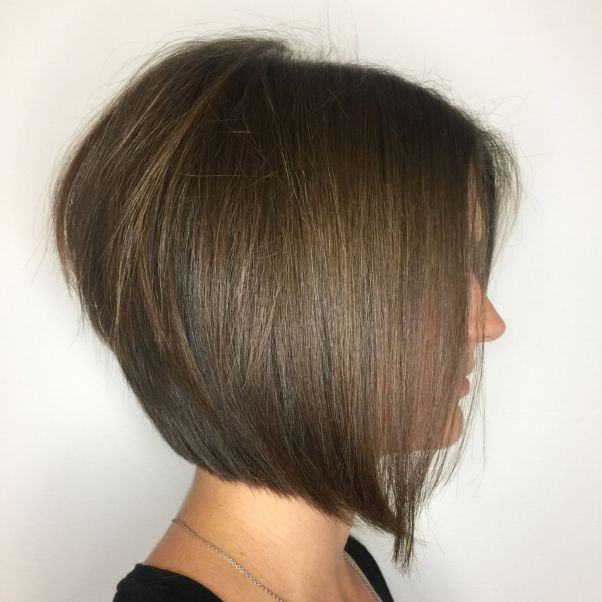 This A-line bob haircut features minimal front layering for a clean look. Layering is reserved for the back of the cut, where the stacked bob and its layers work to add volume to the crown — no teasing required. The single-process color keeps it classy and classic.
#18: Straight A-Line Bob Haircut for Shoulder Length Hair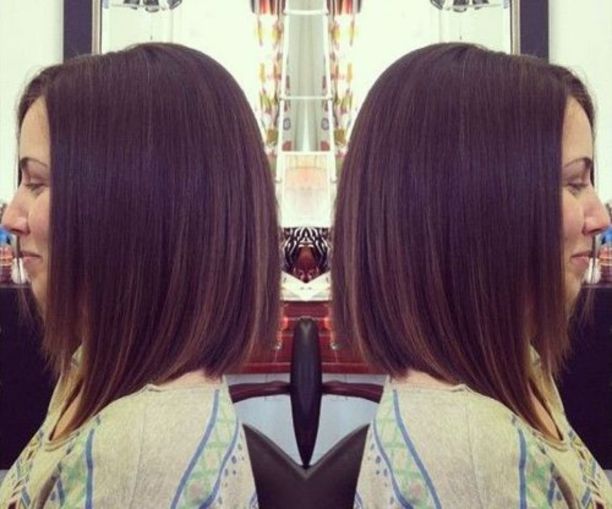 This cut is another one that works well on super straight hair, which of course can be achieved with appropriate hair products and a quality flat iron. Be sure to incorporate some side bangs to
#19: Tousled Blonde Bob with Textured Ends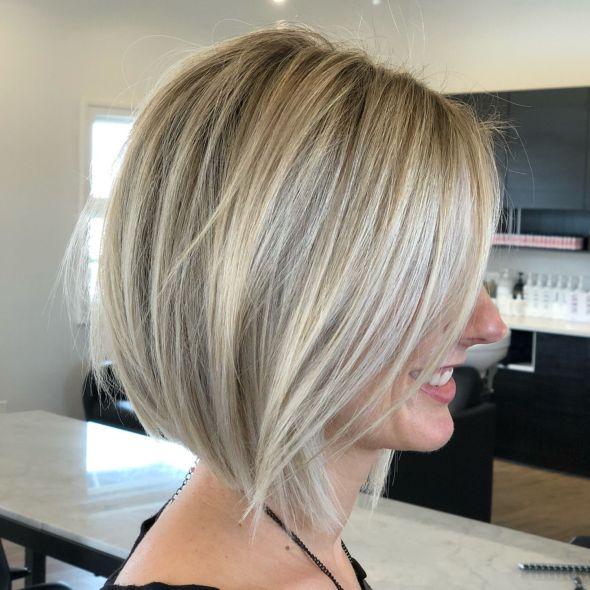 What can we say? We have a soft spot for soft ends. And unless you're a fan of frequent salon visits, hairstyles with longevity of wear are where it's at for you too. To that end, there's nothing like a razor cut. Here the ends are purposefully jagged, giving the appearance of a lived-in haircut from day one.
#20: Layered Lob for Thick Hair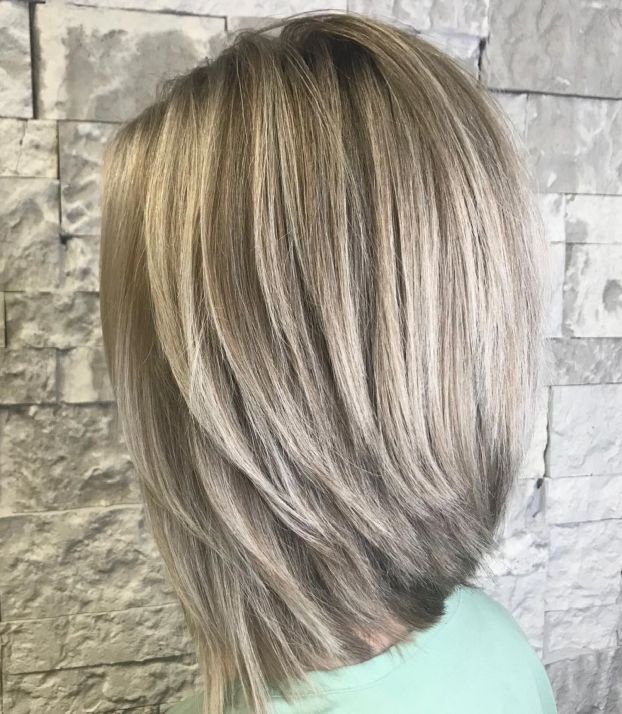 Thick, unruly mane? Opt for a longer bob with lots of layers to get a lighter look. More tempered A-line styles are less pronounced than their more architectural counterparts, but, in keeping with its name, the layers shorten toward the back of the cut.