#51: A-Line Paired with Color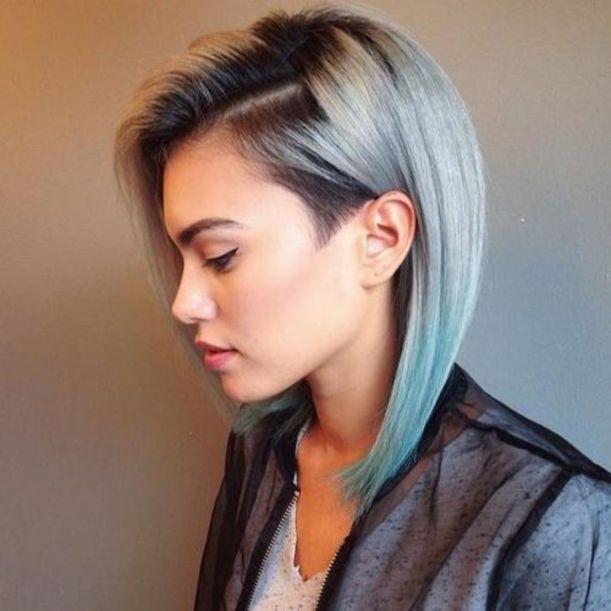 A sleek and straight a-line cut looks gorgeous when spiced with a vibrant hue. If your hair is dark, a pale blue fade will come out amazing, but any base color and eye-popping dye will work well. Keep your hair straightened for the ultimate showcase of the chosen color.
#52: Short and Sassy Hairstyle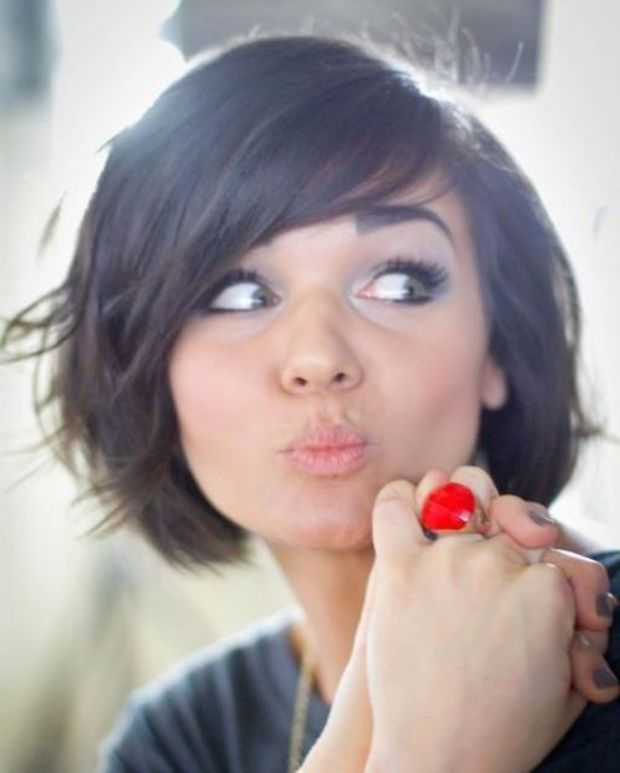 This A-line layered bob hairstyle is short, sweet and sassy. Add in a few curls for an added textured touch or just let it hang freely. This style will work best on thinner, straighter hair, but curly-headed girls can make it look great too.
#53: A-line for Professionals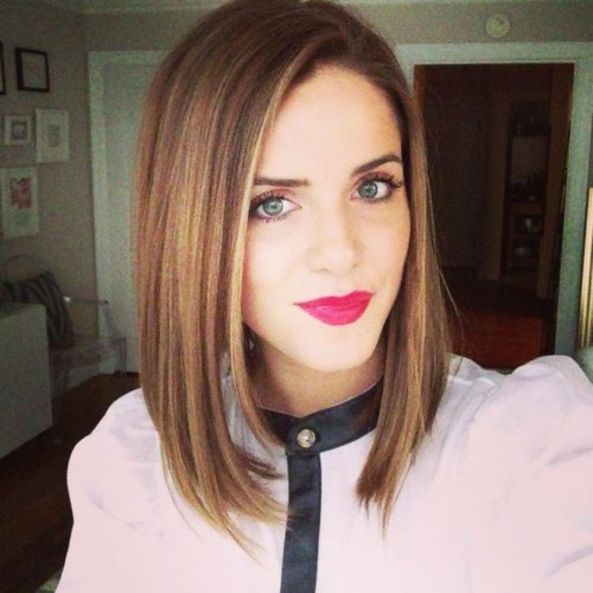 Want a hairstyle that will work for both the office and the dance floor? Check out this long bob that features severely straight tresses. It goes well with professional clothing. You just may find that people now take you more seriously in the office!
#54: A-Line Haircut with Ombre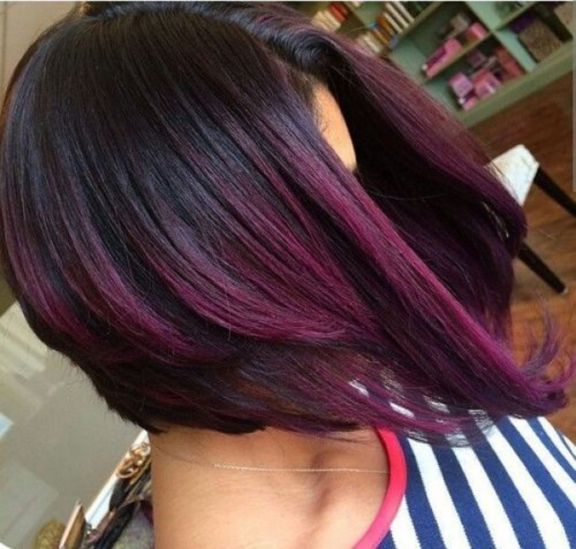 Ombre hair is always lovely, but with this style, it's presented in the best possible light! Using a deep purple pigment against dark hair, this dye technique really brings out the layers and the silhouette of the cut.
#55: A-Line Bob Hairstyle with a Deep Side Part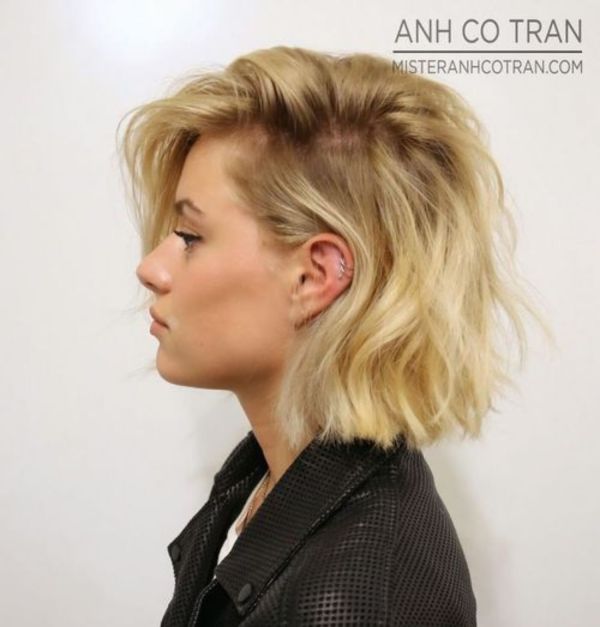 Creating a dramatically deep side part will make an A-line cut edgier and more creative. This hairstyle also features a blunt cut to the ends, again bringing with it more attitude than femininity.
#56: Straight and Shaggy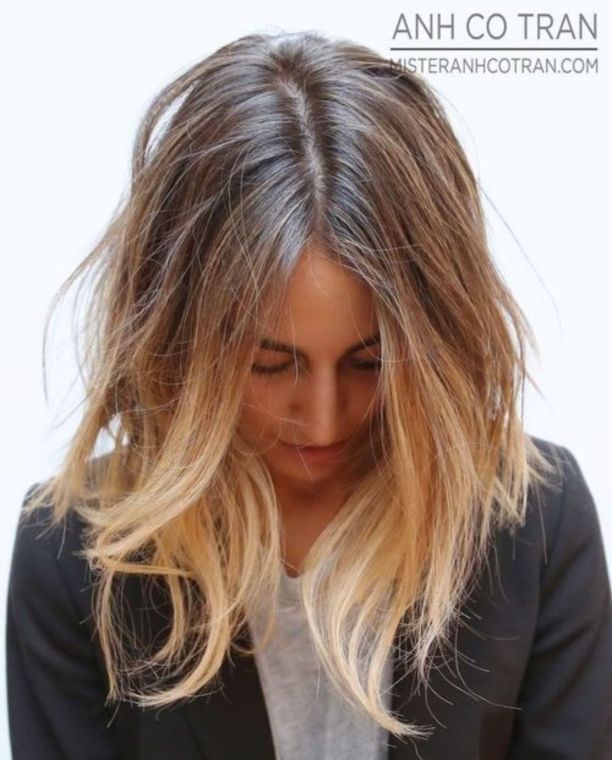 This messy hairstyle features long, subtle layers on fine straight hair. A tousled look is very popular right now, and outside of looking trendy, you'll feel beautiful with this hairstyle, too. Choose ombre hair coloring to finish off the look.
#57: Short and Sleek Brown Blonde Bob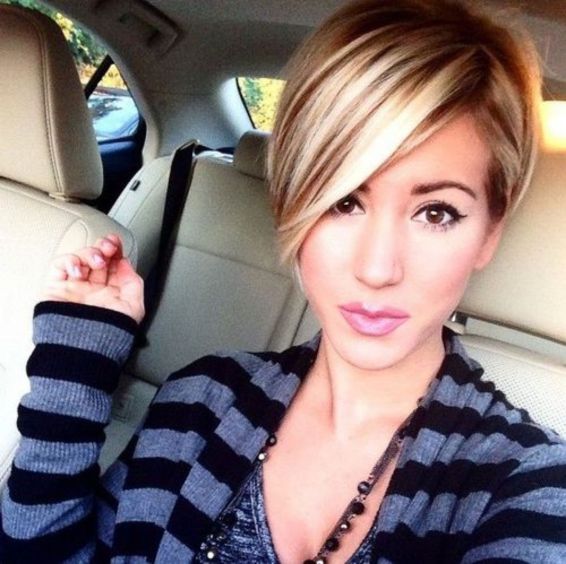 Business in the front, party in the back! This style is more serious and sophisticated than other bob cuts, so if you are a girl who doesn't like to mess around, consider this at your next salon visit. Some chunky blonde highlights, worked into the bangs, will brighten up the style even more.
#58: Wavy A-line Bob Hairstyle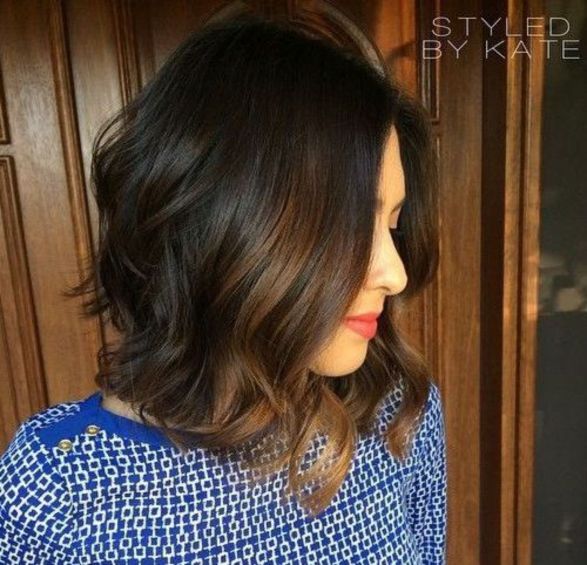 If you were born with beautiful beach waves, you're one step ahead of most of us! Regardless, you can easily get this look on the base of a long bob cut. Just get a large-barrel curling iron ready. Add in some fun front highlights to brighten up the face.
#59: Blunt and Straight Center-Parted Cut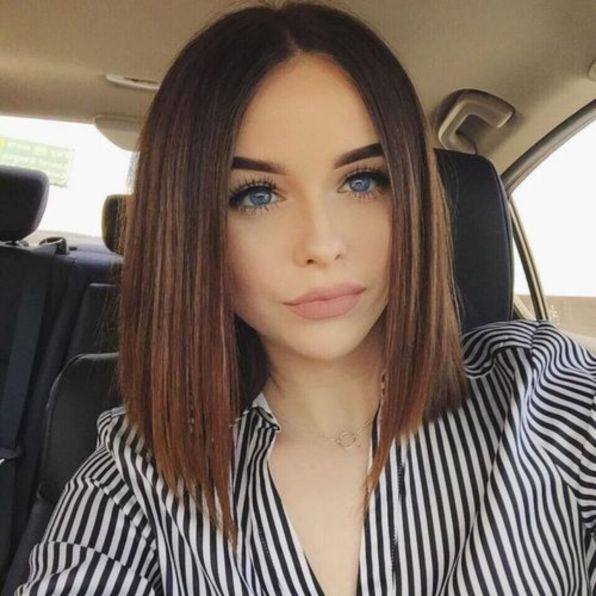 A blunt A-line can look professional and lovely at the same time. Part your hair in the center and straighten the locks to the ends for the ultimate look. This will look best at the shoulder length, but you can always try it shorter or longer if you want something a little different.
#60: Curly Style with Ombre Coloring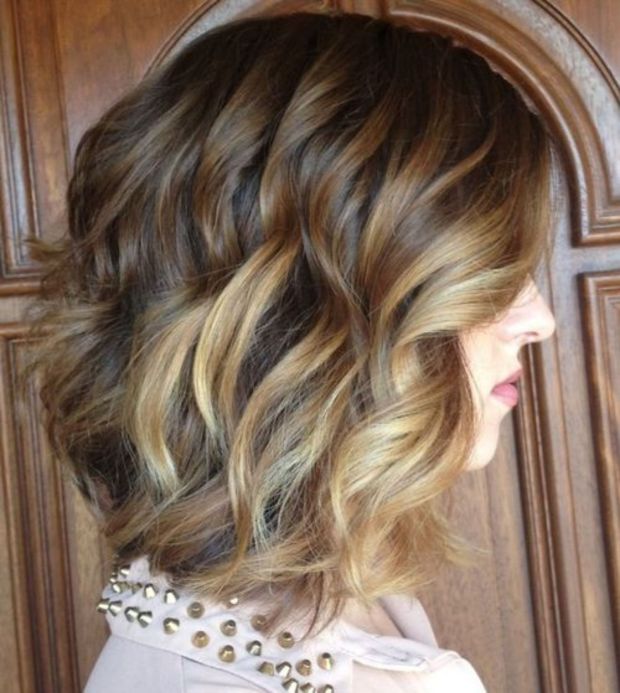 Use a curling iron to add some flair to shoulder-length hair. Ombre coloring adds dimension and body to otherwise thin hair, and also introduces a bit more of an edge to this fun haircut.