#41: Sleek and Straight A-line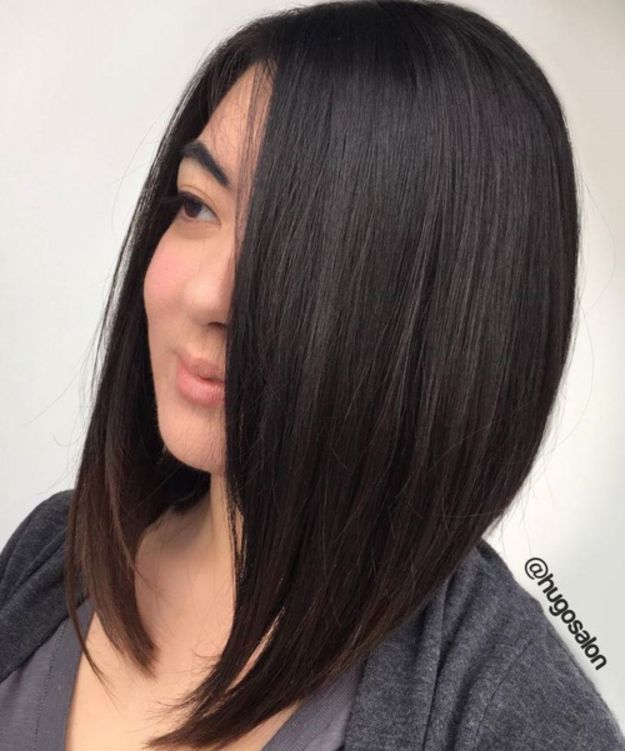 Sleek side-parted styles are very popular for those who want to wear long bobs. But, if you have thin hair it can end up looking flat without layers. An angled cut will give you more volume, while maintaining the overall style you desire.
#42: Bob with Blunt Bangs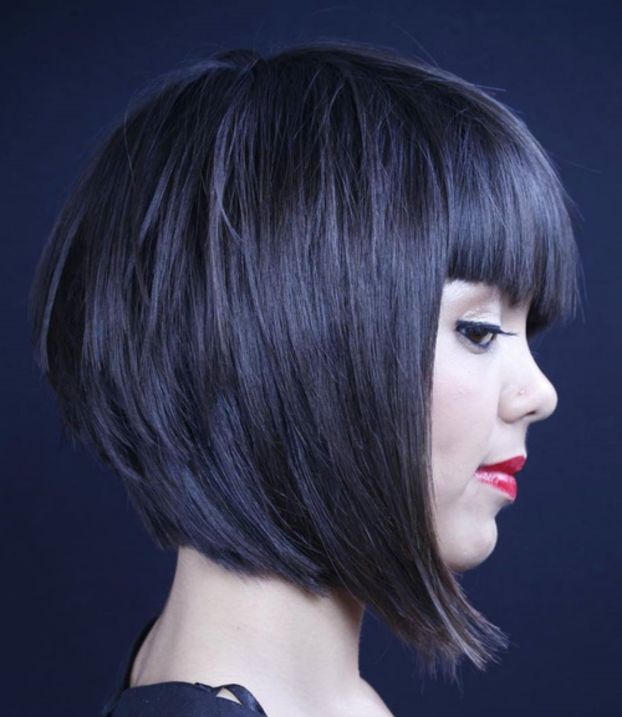 A stacked bob is recommended for women with fine hair because it gives you mega volume without the need of any added texture. Flirty bangs are meant to show off a classic cat eye and red lips.
#43: Highlighted A-line Hair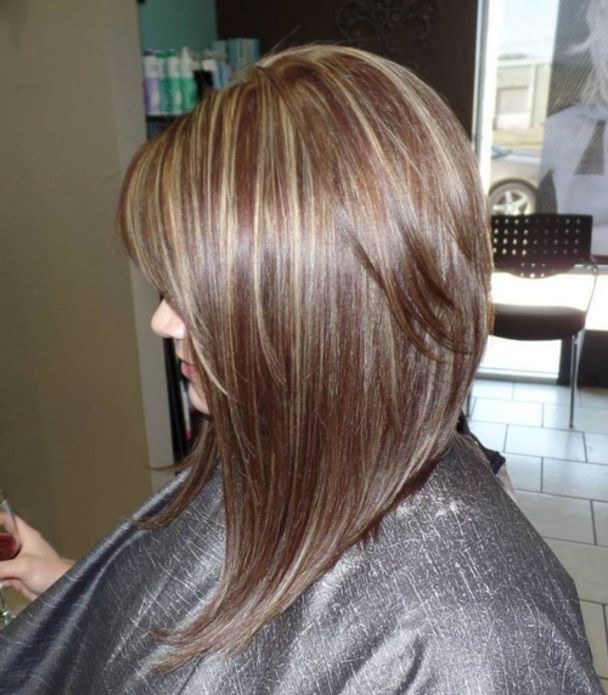 The best way to get fullness into a shorter cut is with texture and color. Thin highlights will also give dark hair a bit of dimension. And layers with bangs will provide some much needed movement.
#44: Fantastic Fuchsia Stacked Bob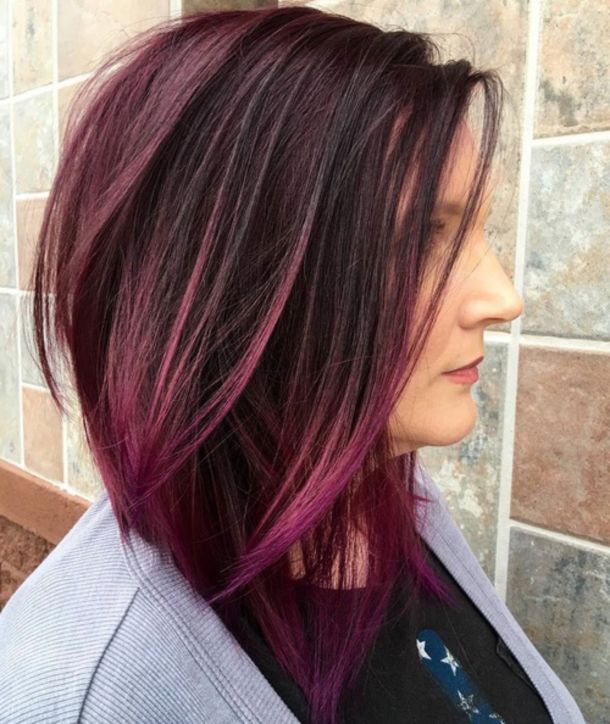 Feathered layers are great to achieve weightlessness within stacked bob haircuts. This style combines an eggplant base with bright violet tips for a coloring trick that draws the eye down and establishes length within a shorter cut.
#45: Blunt Shoulder-Length Bob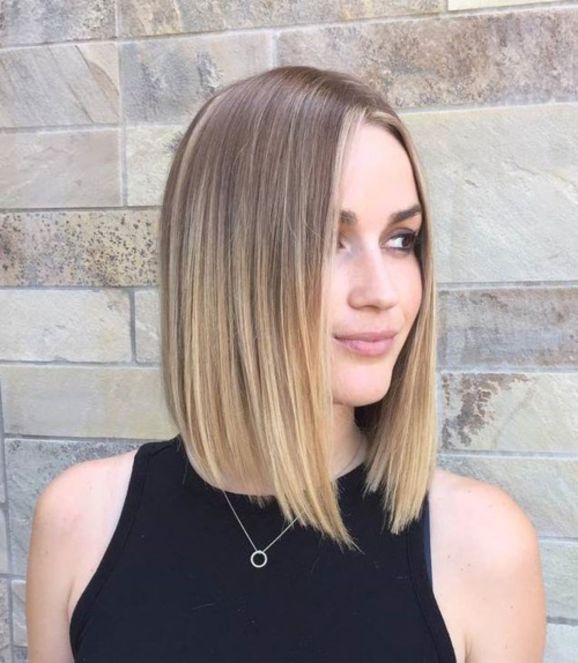 As minimalism gains popularity, people are opting for more low maintenance cuts. Long layered hair is glamorous, but it can also seem a bit dated. A shoulder-length blunt hair cut is fresh and edgy, while remaining approachable and easy to maintain.
#46: Ombre A-line with Bangs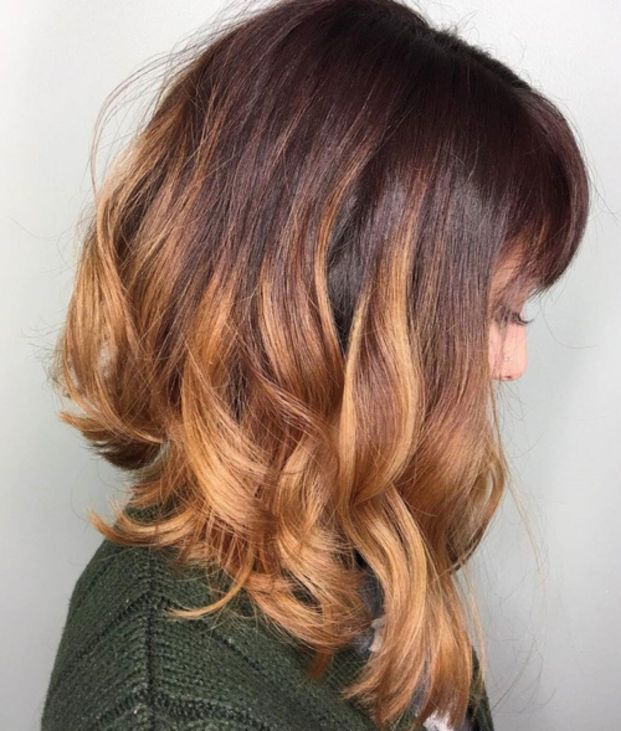 The sloping angle of this cut makes it a true a-line bob because it's longer in the front and short in the back with no layers. Instead of ombre, this hairdo uses a balayage (hand painted) technique to achieve the sunny copper colors mid-shaft to ends.
#47: Glossy Brown Bob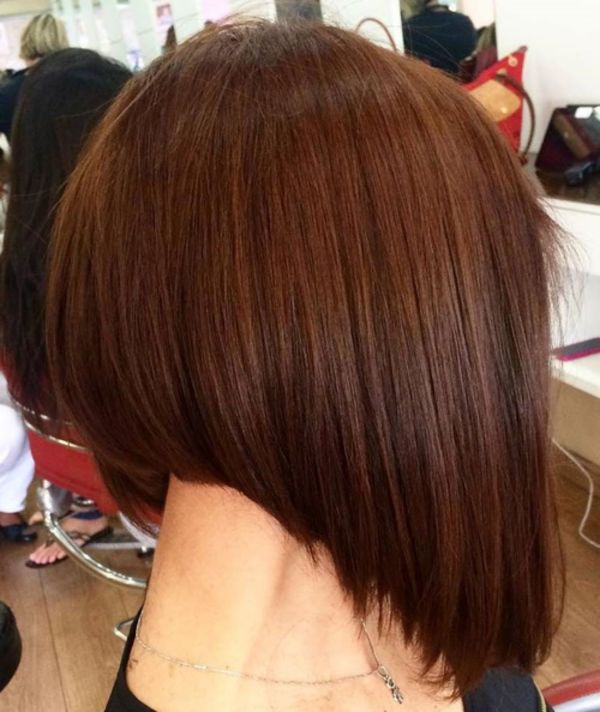 The angled bob haircut is great, because it works for all textures and face shapes. You can tailor the style to be the best fit for you. Those with fine straight hair should opt for a shorter cut in the back to create more fullness.
#48: Long Platinum A-line Hair Cut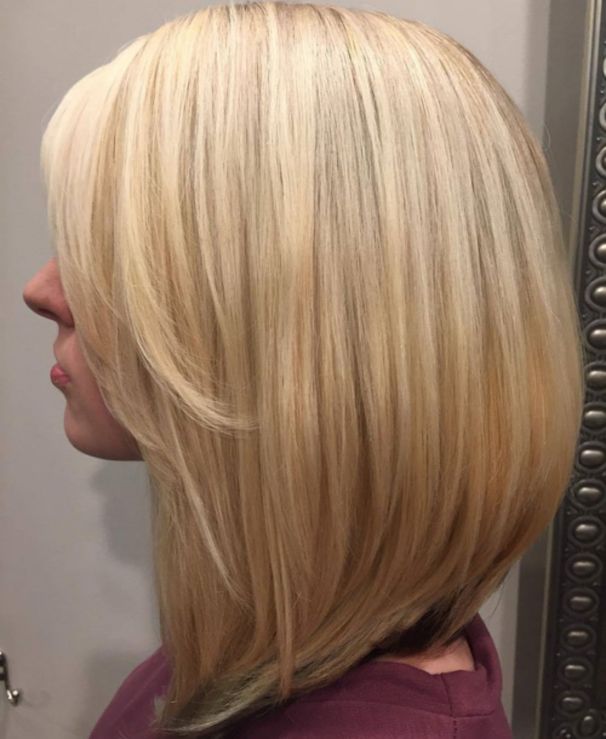 Angled haircuts are perfect for round faces because they offer a structured frame for a soft, curvy chin and chubby cheeks, thus adding sharpness to the overall visage. Side bangs that stop around the cheekbones also sculpt the face further.
#49: White Blonde Wavy Bob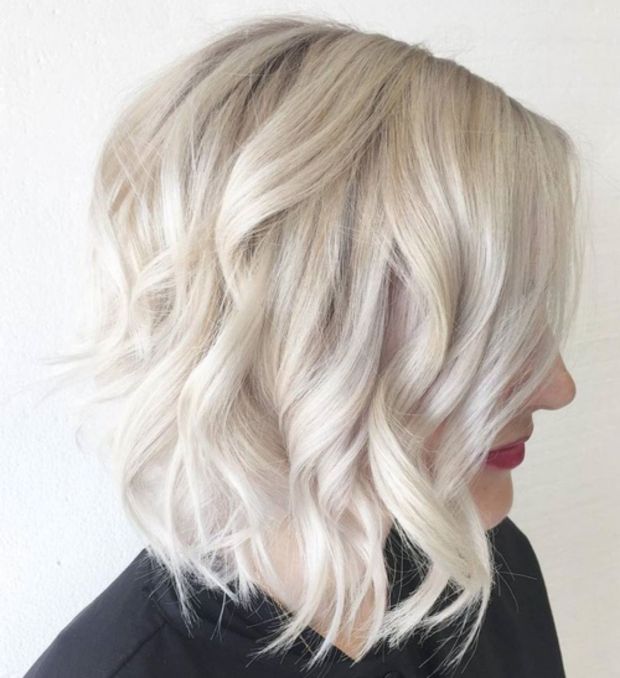 With hair so blonde that it almost looks white, it can be hard to get a lot of dimension. One of the best ways to combat a flat look is with brushed curls to achieve not only volume, but visual intrigue and movement. Because everything else is so pale, try adding a pop of color with your lipstick.
#50: Bob with Messy Braid Crown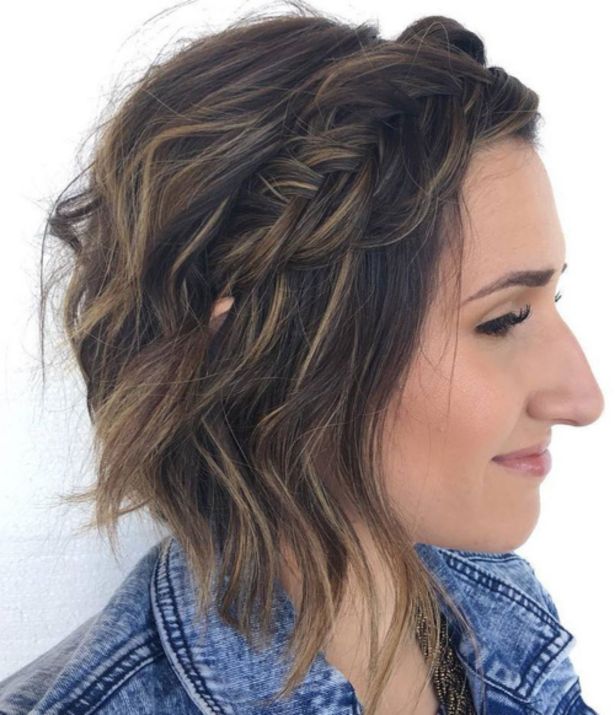 Just because you have short hair doesn't mean that you can't wear a trendy style like a braid crown. To make it work, have the plait float in the middle of your loose style and tuck it behind your ear to hide its ends. Highlights will really pop within the braid.