#21: Wavy Lob with Jagged Ends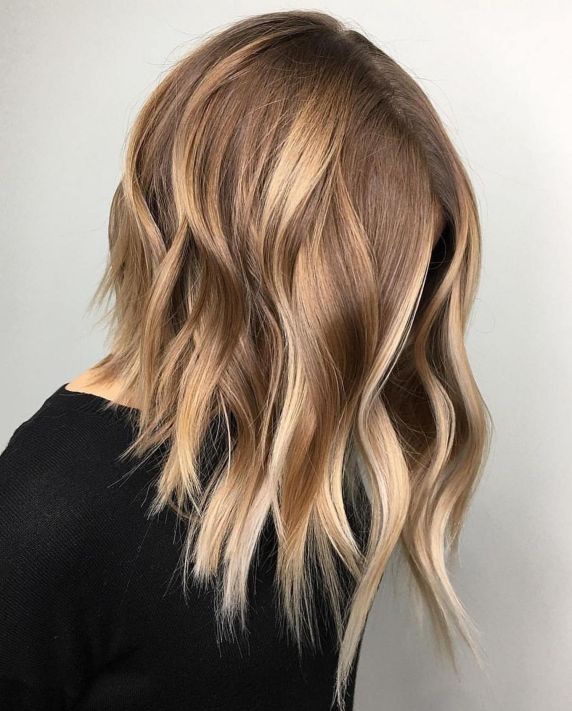 The long A-line haircut proves that statement making hair doesn't have to be hard-edged. The jagged lob puts the emphasis on the ends which punctuate the gentle waves. The beach-day balayage, where thicker swaths of color are applied seemingly sporadically, add to the effortless air of the style.
#22: Textured Inverted Bob with Highlights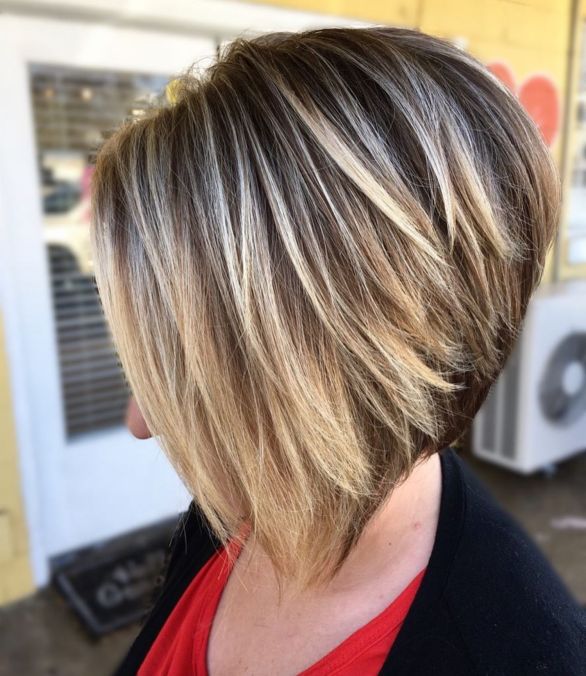 Want an A-line without the asymmetry? The inverted bob is worth a closer look. It features a slanted underlayer; from there, graduated, stacked layers are cut into the hair.
#23: Edgy Shattered Bob with Highlights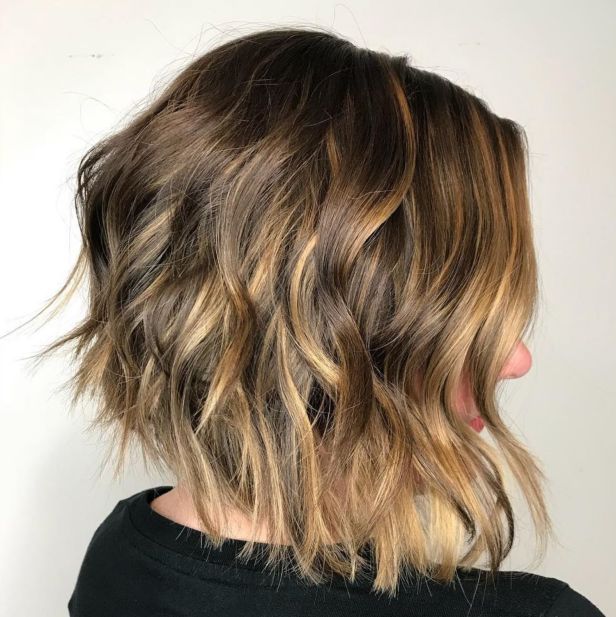 By definition, a shattered bob takes the traditional bob cut and modernizes it, disrupting the clean lines of its original style. In this particular version highlights push the contrast further, with a heavier concentration of color applied toward the front and sprinkled from there.
#24: Dark to Light Bob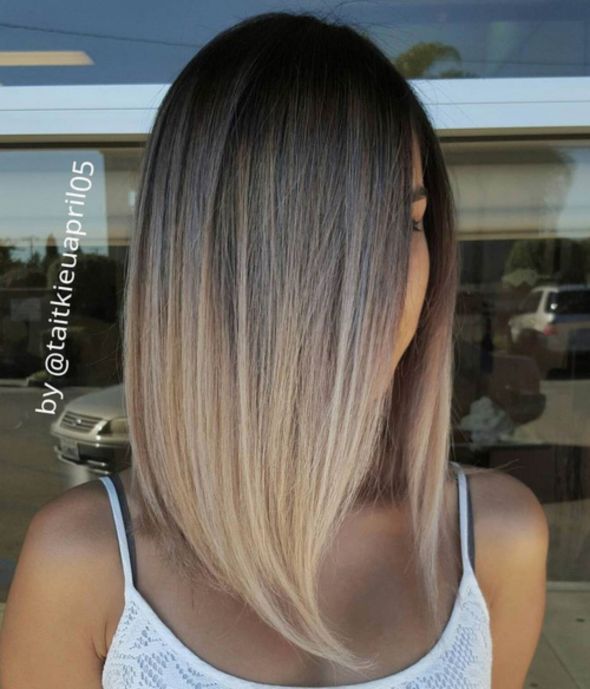 If your hair is straight, opt for a long bob cut, like the long dark to light a-line bob pictured here. With this cut, your color can start from a deeper shade and smoothly fade out to a natural sun-bleached tone, which adds a flavorful touch to your look.
#25: Extra Long Blonde Choppy Bob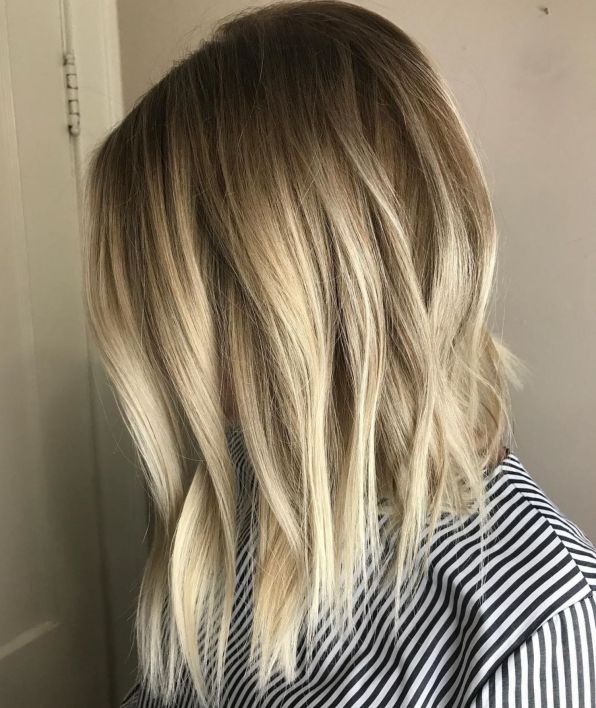 The holy grail of understated layers, ladies and gentlemen: an A-line haircut with layers that are so well blended, they are barely perceptible at all. But take a closer look: it's smartly feathered with the teensiest of long layers scattered throughout.
#26: Angled Brunette Bob with V-cut Layers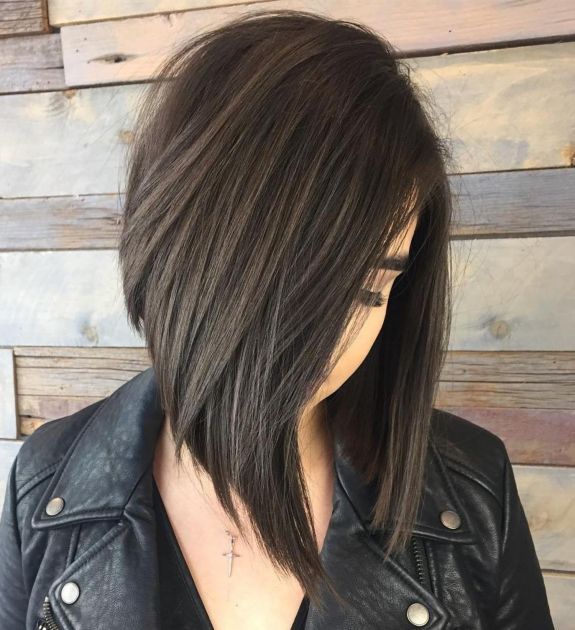 This style takes the V-cut technique and turns it on its head, cutting the front to culminate in a V shape. Long, blended layers give the hairstyle covetable movement and interest at the ends. Curl the ends under with a round brush when blow drying for a great hair day, every day.
#27: Sleek Straight Steeply Angled Bob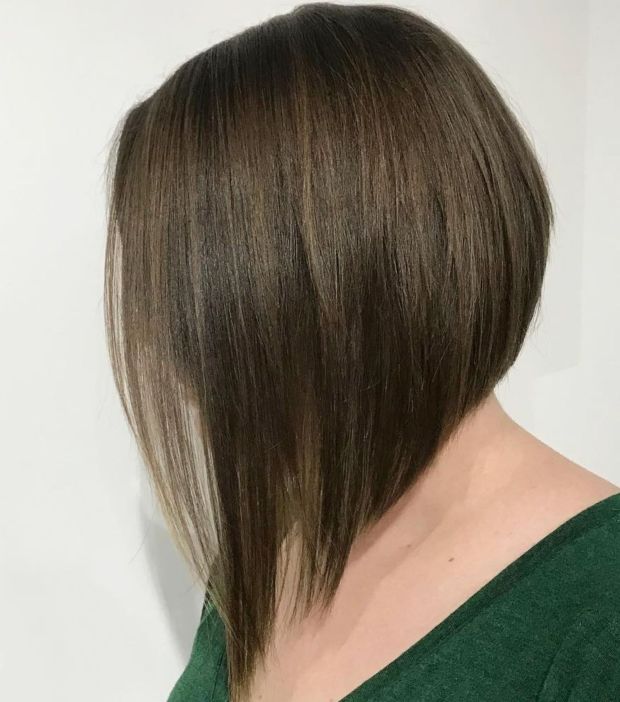 Slick, straight and steeply angled: now that's what we call a triple threat. The confident cut speaks for itself. Keep it smooth with a conditioning mask once a week, and stow an anti-frizz sheet in your bag for touch ups on-the-go.
#28: Disconnected Messy Curled Lob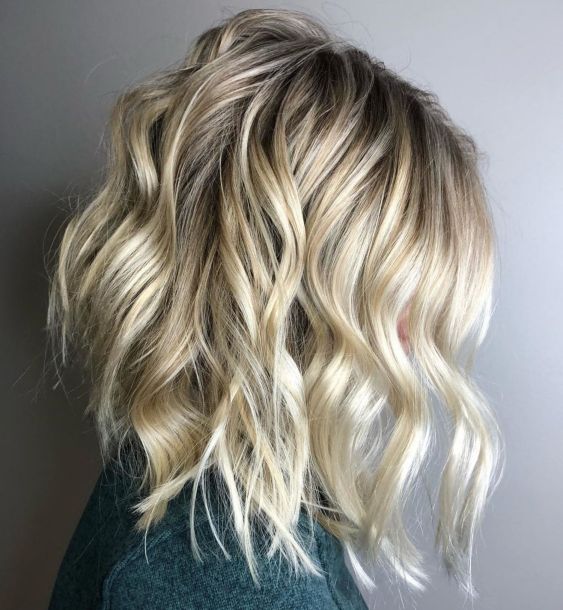 Disconnected layers give a short A-line haircut a messy-on-purpose quality. Here textural waves and blonde highlights look delightfully disheveled. The length is spot-on for a long bob, with the front pieces grazing the collarbone, and the back shortened to the nape of the neck.
#29: Side-Parted Sleek Bob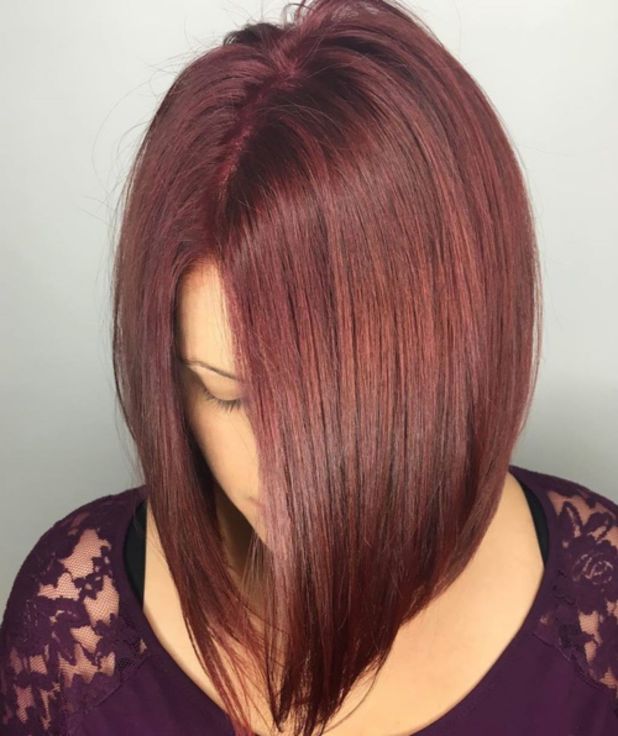 This style, when straightened, adds a bit more drama to your bob and provides a nice, sleek feel of silky hair. If you also want a unique look, go for an exquisite hair color that is neither easy to describe nor copy.
#30: Side Shave Cut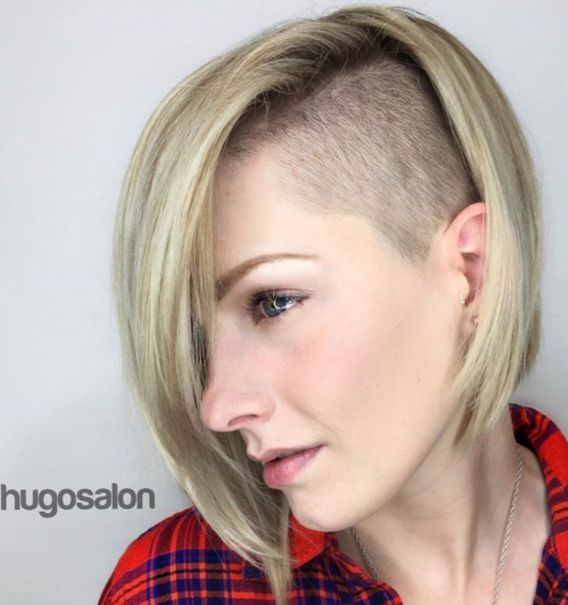 To get a funky punk look, you can go with the side shave a-line bob cut. Almost any color will work, but a blonde with a darker undercut is a great solution for such a cool asymmetrical hairstyle.